[Top 10] Apex Legends Most Accurate Guns
Updated: 15 Jul 2021 3:19 am
Most Accurate Guns in Apex Legends
[Top 10] Apex Legends Most Accurate Guns
There are many promising guns in the game but if you want to know the most accurate ones then you've come to the right place.
Here are your Top 10 most accurate guns in Apex Legends!
10. Eva-8 Shotgun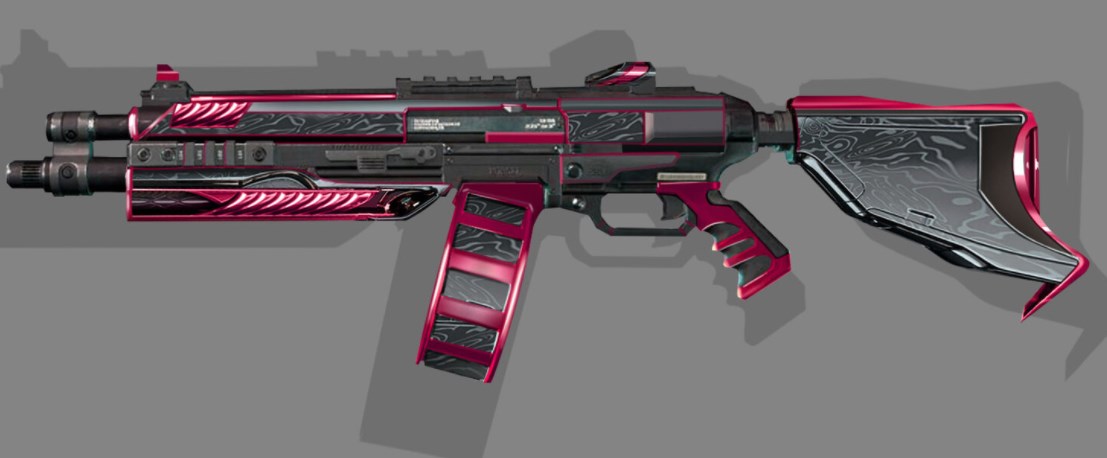 the "Doof Doof". This is the most OP shotgun right now in Apex mainly because of its rapid-fire rate, bullet spread, and damage it causes. You can rely on it in tough situations where your primary weapon needs reloading or is out of bullets. This weapon is deadly in close-quarter combats. While Mastiff and Peacekeeper are powerful shotguns too, but they need the right precision to cause real damage while this auto shotgun compensates the reload time and fires 8 rounds of pure hell.
Why EVA-8 is Great?
Great Fire Rate
The very tight hip fire spread
Automatic
EVA-8 details:
Ammo: Shotgun
Damage: 63/99/63
RPM: 126
Mag Size: 8
Reload time: 2.75s/3.0s
See Weapon in Action:
9. Hemlok Burst AR

The only burst rifle in the Apex that is accurate and damaging. If you are not fond of burst mode as most of us are not, you can change it to single fire mode. Which is equally destructive and highly accurate for mid-range engagements. I love it with 3x bruiser and single fire mode that way I can have more control over it.  
Why Hemlock is Great?
Burst mode / single fire mode.
Less recoil
Very accurate in close and mid-range
High Single shot fire rate
Hemlok details: 
Ammo: Heavy
Damage: 20/35/15
RPM: 643
Mag Size: 18/24/27/30
Reload: 2.4s/2.85s
See Weapon in Action:
8. Charge rifle Sniper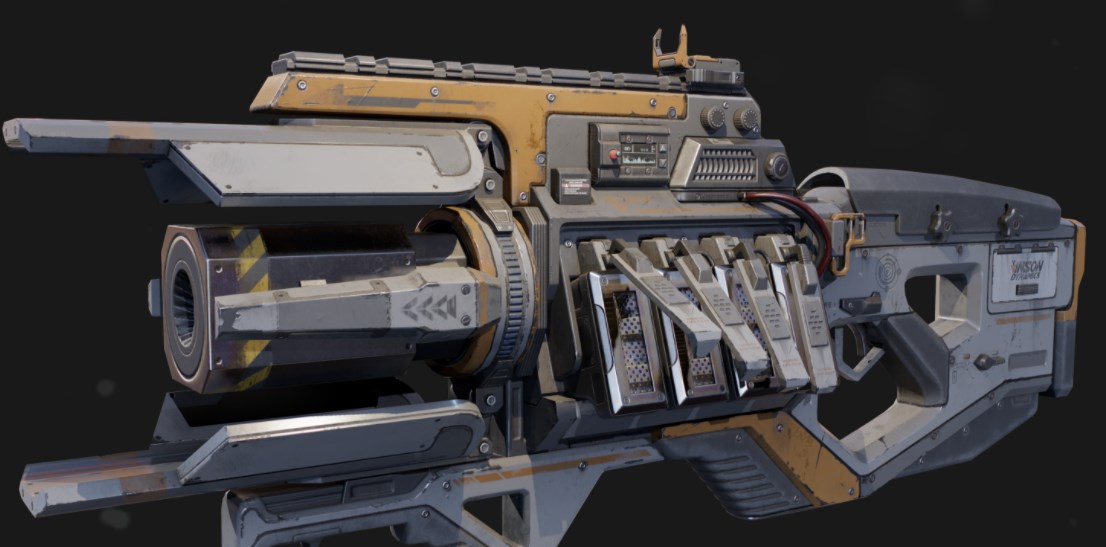 Introduced in season 3 this high-powered laser sniper is laser-accurate. Can't shoot the traditional sniper? Can't shoot a moving target? Is the long-range bullet drop bothering you? Then, my legend you need this weapon. This bad boy fires a laser beam which is oddly satisfying to watch trust me I know. You can shoot enemies at mid to long-range without must effort. You just need a steady hand to move it around while it shoots the beam. 
The rifle was very powerful when it was first released to the game however the Devs quickly realized that it needs to be worked on. And work they did. They took away the extended mag and made it a standard magazine with size 8. 
If you are using this gun as a sniper, you are fine but don't use it in close range it will have you killed in no time. This gun's only drawback is close engagements. 
Why Charge Rifle is Great:
Shoots Laser beam instead of bullets
Highly accurate with no bullet drop at long range.
Highly Damaging if its laser is touching an enemy's hitboxes. 
Low attachment requirements. Only requires scope and stock. 
Charge Rifle details:
Ammo: Sniper
Damage: 45/56/45 (+45)
RPM: 30
Mag size: 8
Reload: 3.6s/3.6s
See Weapon in Action:
7. Wingman Pistol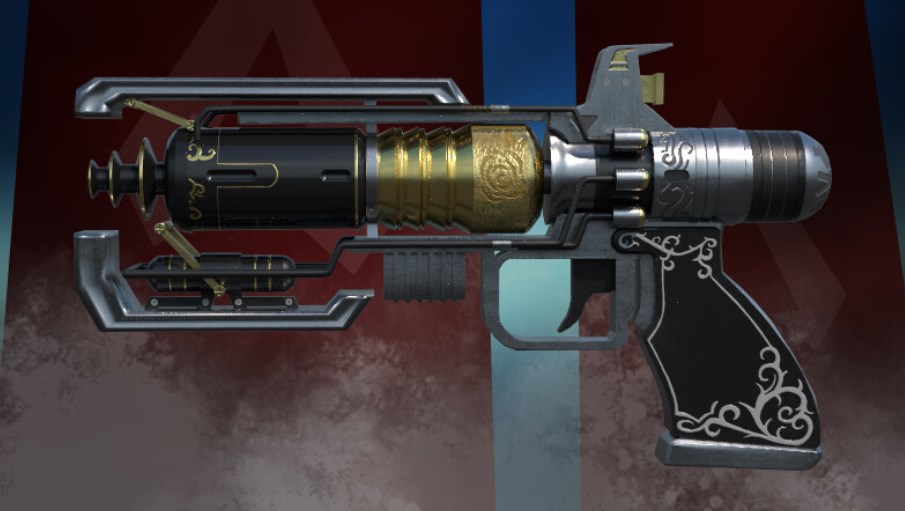 Hands down the best pistol in Apex Legends is the Wingman and it always has been. First choice of every Pro out there who has shown what a devastating pistol it is. An absolute beast in close quarter battles, two to the chest, one to the head, and voila enemy down. 
Though it is difficult to get used to it at the first. But boy when you start to land shots, it is pure bliss!
Why Wingman is great?
Highly effective in close range
Does not require attachment to be great.
Very high damage per shot
Very ammo efficient 
Wingman details: 
Ammo: Heavy
Damage: 45/97/41
RPM: 156
Mag Size: 6/7/8/9
Reload: 2.1s/2.1s
See Weapon in Action:
NRG_ACEU owning the Wingman.
6. Spitfire LMG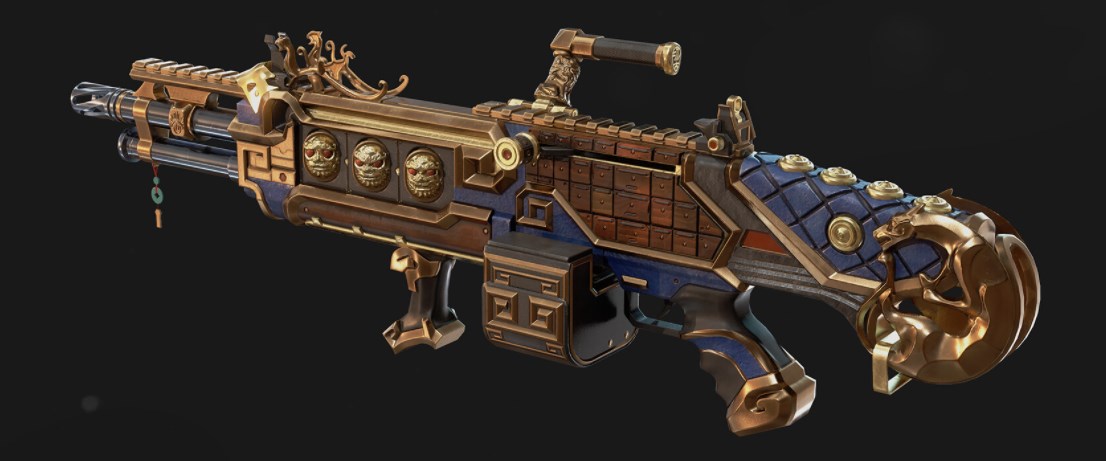 Alright who out here does not love this LMG? This is the best LMG for noobs like me who cannot land all the shots sighs. Do not be mad at me guys. Just tell me, don't you guys hate it when an enemy legend brings out a fully knitted, purple-loaded mag Spitfire and shows you who the real Scarface is? 
This beast deals higher individual shot damage and if you rock it with a purple mag it beefs up to 50 rounds (Even More rounds if playing as Rampart). The enemy has a red Shield.  No problem, allow me to introduce my Spitfire. Grata ta!
Why Spitfire is Great?
High ammo Capacity
High Damage per Individual shot
Low recoil
High Attachment availability
Full auto
Accurate hip fire 
Spitfire details: 
Ammo: Heavy
Damage: 18/36/14
RPM: 540
Mag Size: 35/40/45/50
Body Shots to kill: 6/9/10/12/13 i.e., you need to land 5 shots on the enemy to down them.
See Weapon in Action:
5. FlatLine AR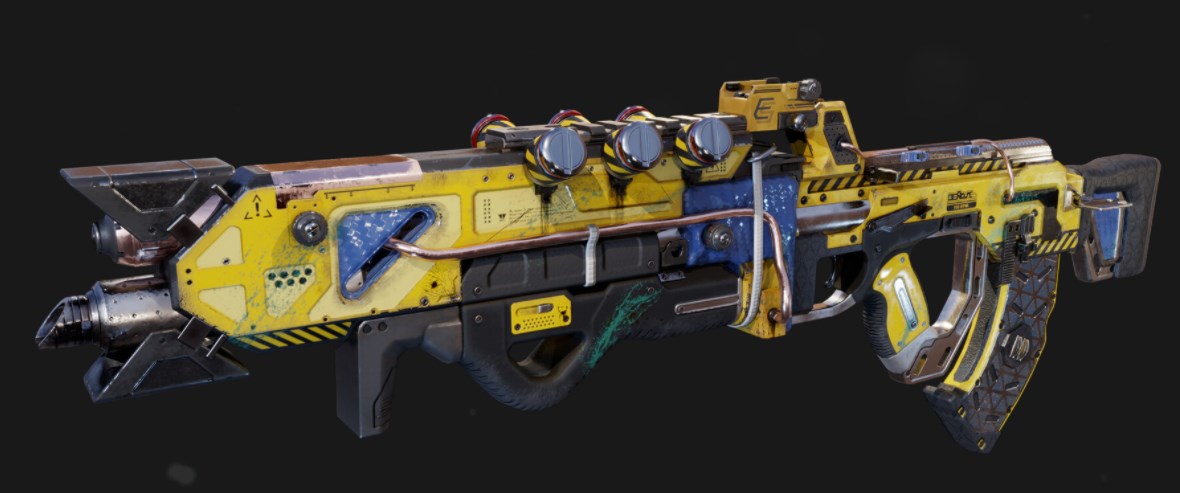 This has the likes of R301, but that recoil is harder to control though. With packing a punch of heavy ammo, once disregarded due to its tough recoil control but soon the Pros mastered it after understanding the pattern. It is most effective while Hip firing as the spread is less which makes it deadly accurate.
Why Flatline is Great?
Very Effective in close range
Low Hip Fire spread makes it easier to use.
High damage with 2x headshot multiplier
Flatline details: 
Ammo: Heavy
Damage: 19/33/14
RPM: 600
Mag size: 20/25/28/30
See Weapon in Action:
4. Prowler SMG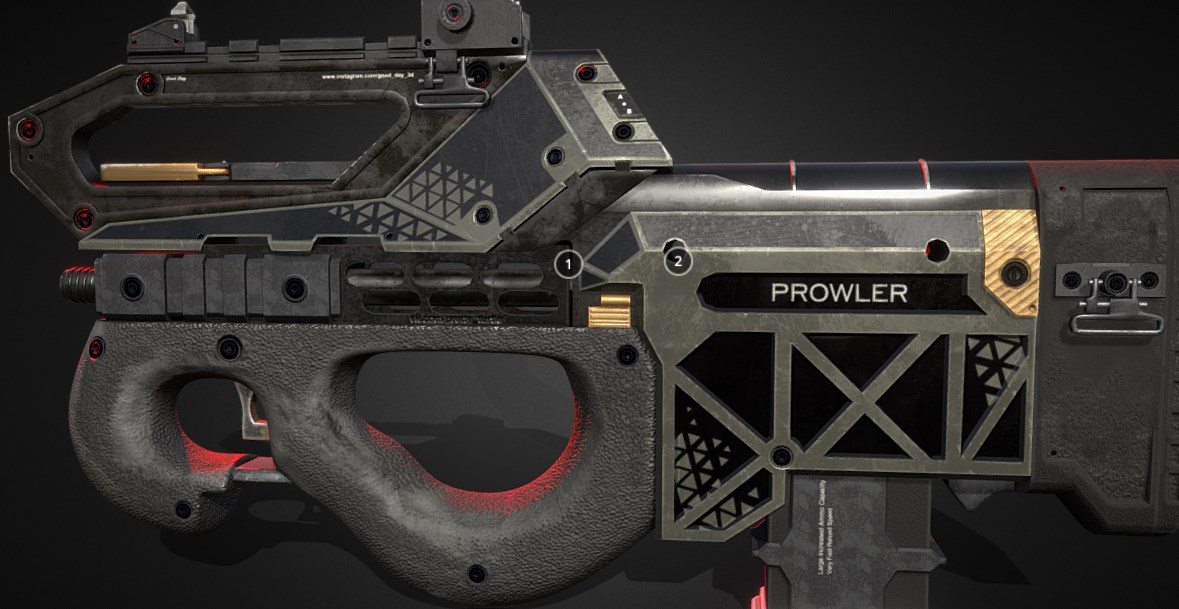 This weapon was once a ground loot, but the Devs said let us buff it up but make it a care package loot because why not! 
This is the best SMG in the game right now. With an option of burst and full auto, this SMG is packed with high ammo capacity and deals high damage with pinpoint accuracy. No wonder they put it in a care package. 
It can easily take you to the end of the match provided you have that unique ammo left!
Why Prowler is Great?
High ammo capacity
High damage 
Full auto and Burst modes.
Accurate hip fire
Prowler details: 
Ammo: Unique
Damage: 15/23/12
RPM: 800
Mag size: 35
Reload: 2.0s/2.6s
See Weapon in Action:
Season 9 Prowler is OP!!!
3. VOLT SMG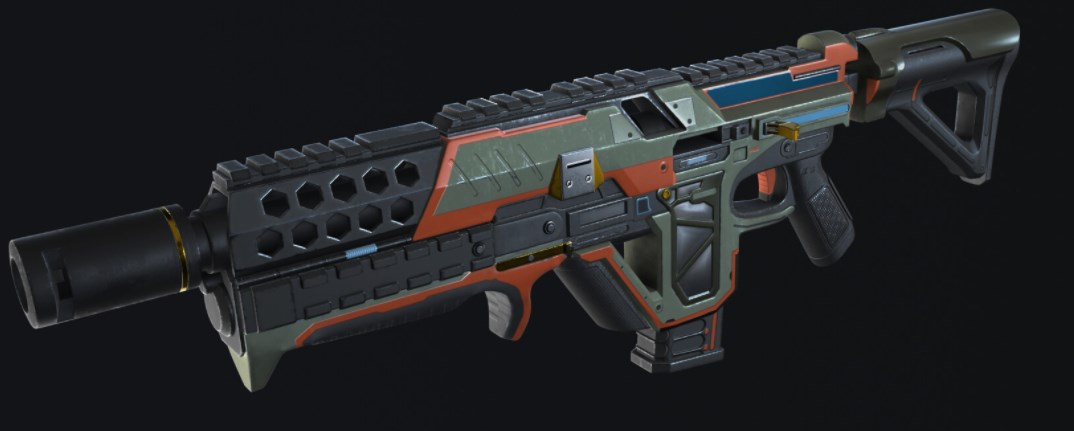 The energy-based SMG mimics the R99 but lacks the ammo capacity. But the low recoil compensates it with beaming at long distances which is why it's a top-tier weapon and a great choice if you don't find R99. 
One thing I find surprising is whenever you get Volt suddenly all the energy ammo disappears from the map. Like it is hard to find it. Let me know in the comment section if that ever happened with you!
Why VOLT is Great?
Very Little Recoil
High Damage Per shot
Quick Reload time
More attachments slot.
Full auto
VOLT details:
Ammo: Energy
Damage: 15/23/12
DPS: 180
RPM: 720
Mag size: 19/21/23/29
Reload: 1.6s/2.25s
See Weapon in Action:
NRG ACEU-This weapon is just not fair when he use it
2. R-99 SMG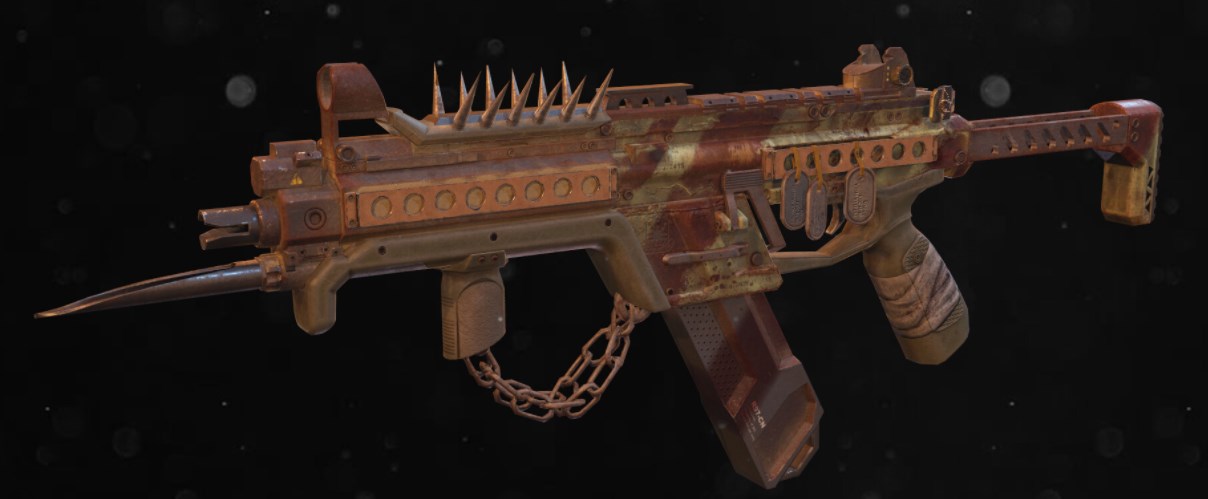 Ah yes, the "hold my juice, I'm just going to finish this squad". 
The R99 is the peak choice of all the Apex players who just want to own the map. This is the fastest gun in the game (but who is the fastest hand in the game?). A full-knitted squad won't stand a chance if you just clip them with R99. It is quick. It is brutal. It will give you that chance to become a champion- provided you land all the shots. Obviously.
Why R99 is Great?
Fastest gun in the game
Clips out in a second. 
More Attachment slots 
Very easy to control.
Brutally effective in close engagements
Full Auto SMG
R99 details:
Ammo: Light
Damage: 11/17/9
RPM: 1080 (oof)
Mag Size: 20/22/24/27
Reload: 1.8s/2.45s
See Weapon in Action:
R-99 DOES NOT MISS!!!
1. R301 carbine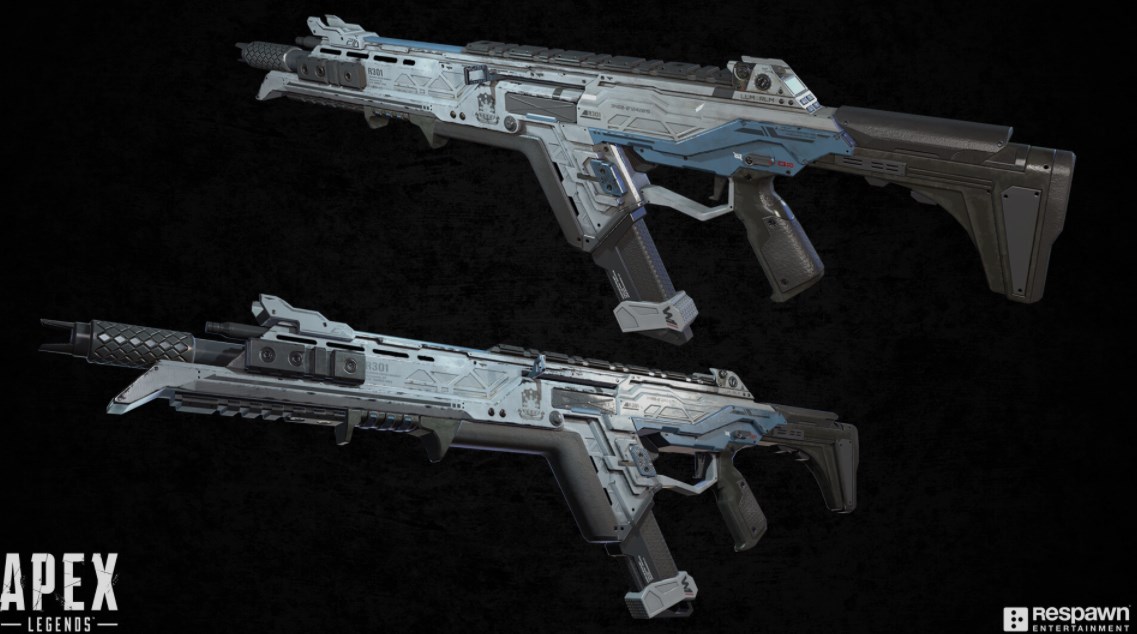 The overall best Assault Rifle in the game is the R-301 Carbine. You can disagree all you want, but boy this rifle has pinpoint accuracy in short and long ranges. People call it the laser gun because it looks like you are beaming the target while firing this weapon!
It has a lower damage per shot, however, the accuracy and number of bullets hits, cancel that out. A fully knitted or not this gun will knock you out with its precision strikes.
Why R-301 is Great?
Little to no Recoil
Attachment availability
Amazingly accurate
Very effective in close, mid, and long ranges
R-301 details:
Ammo: Light
Damage: 14/25/11
RPM: 816
Mag Size: 18/20/25/28
Reload: 2.4s/3.2s
See Weapon in Action:
NRG_ROGUE - The most INSANE R-301 gameplay
These were the top 10 most accurate guns in the Apex Legends, let me know which weapon is your favorite in the comment section. 
Till then, Mozambique here!
Also be sure to check out: