[Top 10] Apex Legends Best Players In The World Right Now
Updated: 13 Aug 2020 3:40 pm
Who is good enough to be crowned champion among Apex Legends players!?
Apex Legends has gained notoriety as the almanac of overly competitive gaming due to its fast pace elements and frequent high velocity moments. There is a large volume of elite players and with that comes the arguability of which players are the crème de la crème of Apex competition. Today I will use tangible and quantifiable Esports earnings and tournament placement in determining Apex Legends top 10 measurably best players in the world right now. 
10) Chris "Sweetdreams" Sexton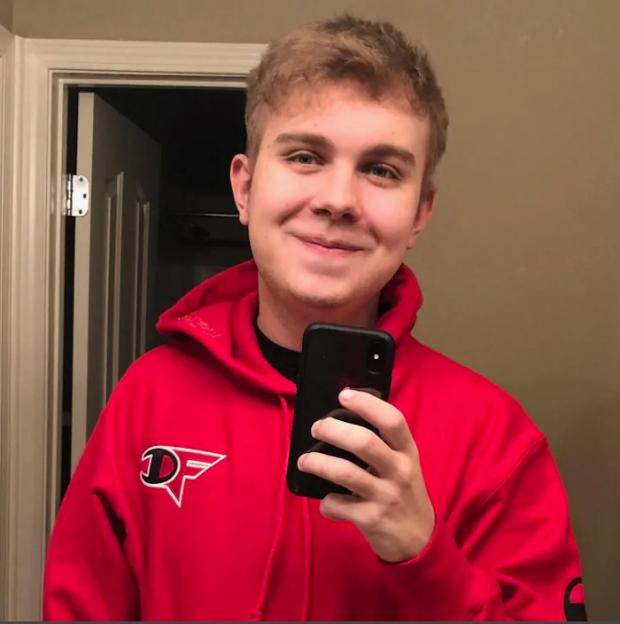 Sweetdreams 
First to christen this holy list is the well-known Sweetdreams, also a member of the North American Esports organization Rogue. Sweetdreams started out playing games such as COD and Ratchet and Clank, later transferring over to PC engaging in games such as Armada 2. Soon after he began to embrace competitive play on H1Z1 then to COD: Blackout and officially making his way into the Apex Legends spotlight. 
Similar to many of Apex Legends top competitors Rogue has accumulated a reputation for consistency with the Apex world and various tournaments Sweetdreams has partaken in. He has most recently placed 1st in the Daltoosh Invitational, 3rd Esports Arena: Tournament #12 and has received around $50,000 for Apex Legends prize earnings. You can often catch him creating content or streaming on Twitch for his 26k fanbase.   
Wiki: https://liquipedia.net/apexlegends/Sweetdreams
Twitter: https://twitter.com/sweetdreamsh1?lang=en
Twitch: https://www.twitch.tv/sweetdreams/about 
9) Adam "senoxe" Lau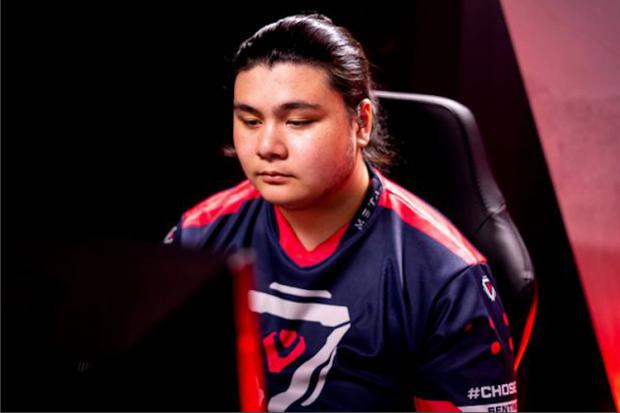 senoxe
Senoxe is a young Canadian player who joined the Esports Sentinels around last year. He has a propitious future in gaming, 'balling out' in full effect when it comes to Apex and showing just how competitive he can be. Senoxe has managed to become the first player to obtain the title of Apex Predator in season 2 while earning a name for himself within the Esports community converting on high end tournaments. He managed to help guide the Sentinels to an astonishing 1st place victory in the 2019 TwitchCon San Diego for Apex Legends. He is another prominent player who has garnered a little over $55,000 in cash prizes and continues to put out on a very high level, seen through his streams and youtube montages.        
Wiki: https://liquipedia.net/apexlegends/Senoxe
Twitter: https://twitter.com/senoxe
Twitch: https://www.twitch.tv/senoxe
8) Nathan "retzi" Telene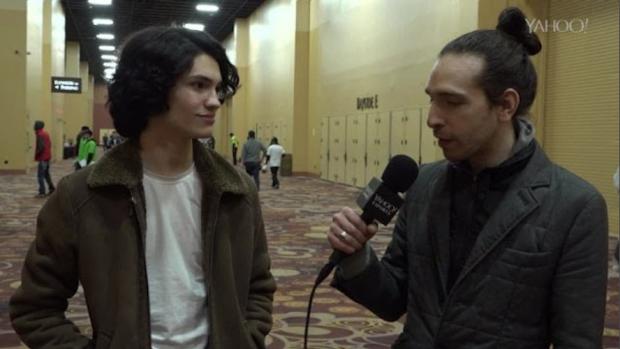 retzi
Another member of the Sentinels who adds to their notoriety is American player retzi. He has managed to earn just a little more than senoxe in his time playing, accumulating over $58,000 in prize rewards. Establishing first in early tournaments such as Apex Legends Challenge 2019/North America and 3rd in the ESPN EXP Invitational: Apex Legends at X Games Minneapolis. Ultimately, he was also a part of the world's first Apex Predator squad in season 2, however today he mostly streams Valorant.
Wiki: https://liquipedia.net/overwatch/XRetzi
Twitter: https://twitter.com/retzi
Twitch: https://www.twitch.tv/retzi
7) Brandon "ace" Winn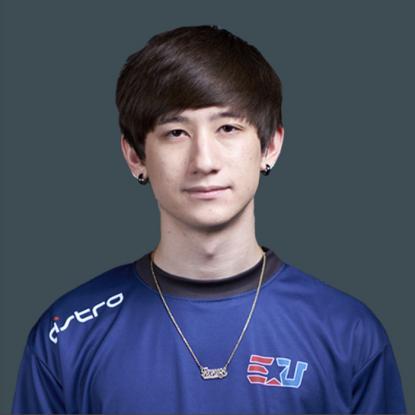 ace
Although retired from the professional scene, ace is a full-time streamer and content creator for NRG. Ace is among the one of the most favorable and well-known players within the community. He has been able to clutch 1st in Twitch Rivals - Road to TwitchCon San Diego #1 North America in addition to 1st among Group B in TwitchCon San Diego 2019 .When he was playing professionally Brandon was able to rack-up a sum of $59,000 in grand total Apex Legends prize earnings and do so in a fashionable way. You can often find many people wanting to inquire and interview him due to his high likeability, gratitude and showmanship for gaming and the community.    
Wiki: https://liquipedia.net/apexlegends/Ace
Twitter: https://twitter.com/acesu
Twitch: https://www.twitch.tv/aceu
6) Jared "zombs" Gitlin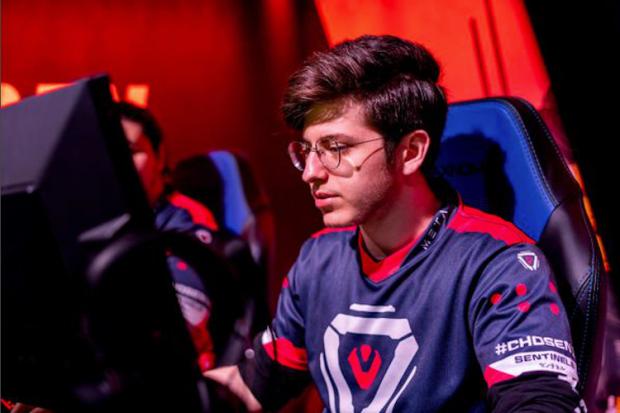 zomb
Next is zomb, the final and highest earning member of the Sentinels with a cumulative winnings wealth of over $61,000 for Apex Legends. Once an OverWatch player zombs along with the rest of the Sentinels quickly rose to fame within the Apex community tearing through lobbies and earning the title of first Apex Predators (mentioned prior). The fact this feat was performed within a week's time makes it all the much more amazing and shows the dedication once held by zombs and the squad to be better. Although gaining a robust amount of accolades through Apex Legends, he has also shifted his attention more towards Valorant; joining Sentinels Valorant professional squad recently as a result. 
 Wiki: https://liquipedia.net/apexlegends/Zombs
Twitter: https://twitter.com/zombs?lang=en
Twitch: https://www.twitch.tv/zombs/about
5) Jordan "HusKerrs" Thomas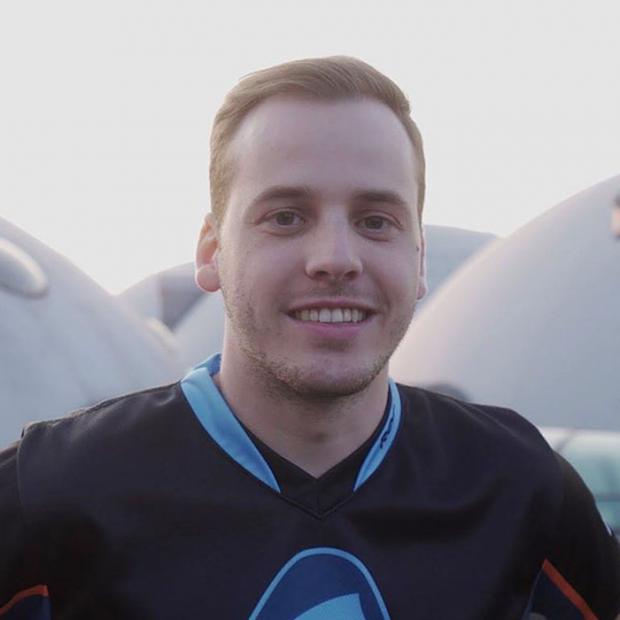 HusKerrs
HusKers transferred over from COD: Blackout into the Apex Legends spotlight and took off with the game as he's done with others in the past. He is sponsored by GFuel and known for being a battle royale specialist, recently setting the world record in Modern Warfare: Warzone for most solo kills. Once again however, we see the trend of professionals players opting out of competitive play in order to focus more on content creation and streaming. Raking-in $66,000 in Apex tournament prize money, HusKerrs dominates BRs with high velocity playstyle and determination.
Wiki: https://toptwitchstreamers.com/streamer/huskerrs/
Twitter: https://twitter.com/huskerrs?lang=en
Twitch: https://www.twitch.tv/huskerrs
4) Coby "dizzy" Meadows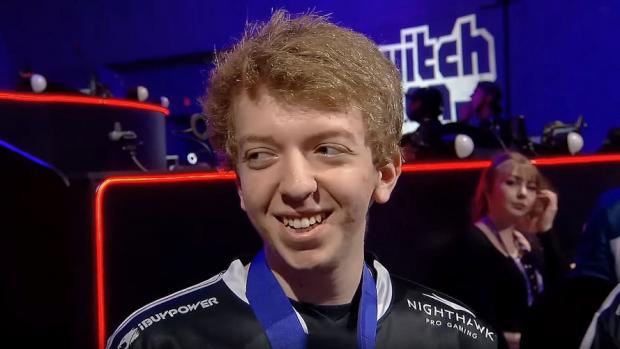 dizzy
The man who helped put Apex on the map while simultaneously making a name for himself in the gaming community: dizzy. Apart from setting the former solo kill world record in Apex Legends, dizzy was also signed by NRG in merely a week's time of the game being out. It was clear he was surely "cracked" at the game, not only hitting the ground running but playing for over 20 hours of gameplay on its first release. Dizzy helped carry his team to victory in the first ever Apex Legends tournament, while surprising more famous teammates King Richard and Ninja. Although reeling in $73k in Apex winnings over the past year, dizzy has retired from the Apex Legends professional scene also, however you can still catch him streaming.
Wiki: https://liquipedia.net/apexlegends/Dizzy
Twitter: https://twitter.com/dizzy
Twitch:https://www.twitch.tv/dizzy
3) Jordan "reps" Wolfe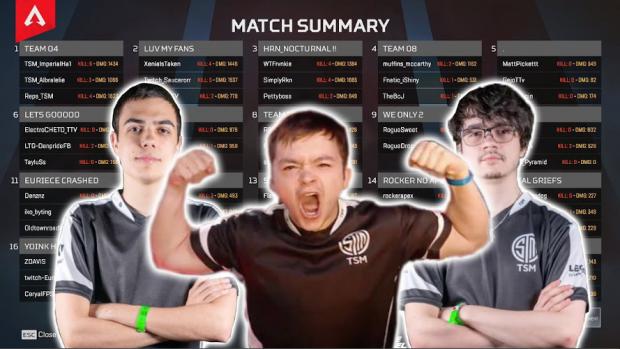 Reps
Reps is a part of one of, if not the most famous competitive Esports Apex organizations Team SoloMid. An extraordinary player of OverWatch, reps later signed to TSM around June of last year and has still been going strong. Reps has accumulated around 81k in Apex Legends prize earnings and continues to plan on dominating the arena with an extremely versatile and well equipped team. 
Wiki: https://liquipedia.net/apexlegends/Team_SoloMid
Twitter: https://twitter.com/TSM_Reps
Twitch: https://www.twitch.tv/tsm_reps
2) Mac "Albralelie" Beckwith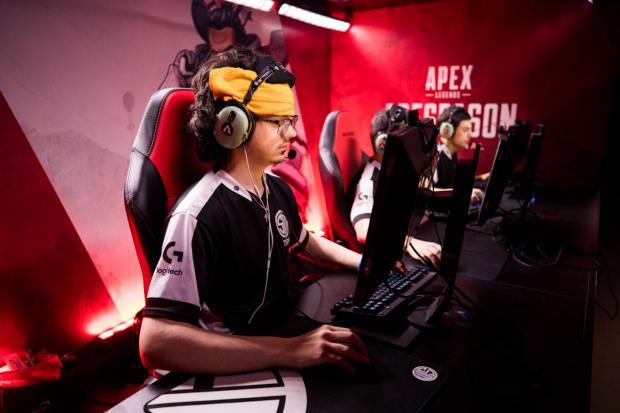 Albralelie
Unsurprisingly another amazing member of TSM, bringing in 85k total of Apex winnings is Albralelie. At one point Abralelie was the highest kill count Pathfinder playing and has managed to live up to a high expectation of the TSM hype-train. He has come in first in multiple Apex Legends tournaments such as the EXP Invitational – Apex Legends at X Games Minneapolis and even more recently Code Red Charity Tournament. Watch him aggressively streaming Apex on Twitch with the rest of TSM.
Wiki: https://liquipedia.net/apexlegends/Albralelie
Twitter: https://twitter.com/TSM_Albralelie
Twitch: https://www.twitch.tv/directory/game/Apex%20Legends
1) Philip "ImperialHal" Dosen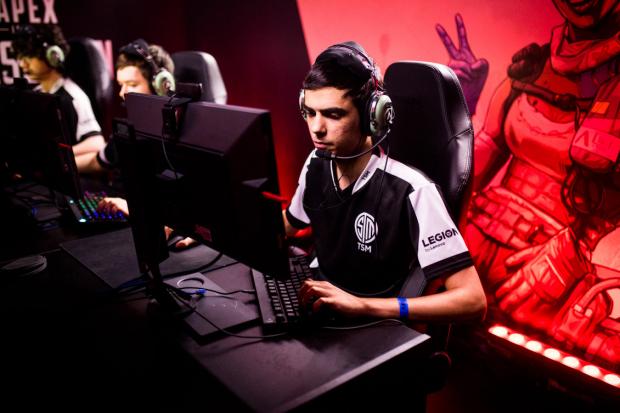 ImperialHal
Last on the list we have not only the best of TSM but the exemplification for the Apex Legends competitive community is ImperialHal. Many consider him the "clutch master" on the team, being able to take his gaming to a whole other level while maintaining poise and composure. He has helped TSM secure not 2, not 3 but 5 first place finishes in the Apex Legends competitive tournaments. ImperialHal has made it known to the entire community that he's all about the competition, fast play, and having fun. At the top of the Esports Apex Legends leaderboard sits ImperialHal earning over 95k and proved himself to be at the top of his competition.You can also find ImperialHal on stream with TSM and other guest competitors tearing it up. 
Wiki: https://liquipedia.net/apexlegends/ImperialHal
Twitter: https://twitter.com/TSM_ImperialHal
Twitch: https://www.twitch.tv/tsm_imperialhal
Also be sure to check out: