Top 10 APEX Legends Best Guns For Kills
Updated: 11 Jun 2020 6:19 pm
Because the suckiest part of Apex is being unarmed.
The best Apex Legends weapons that get you more kills
It's been a few weeks now and we have all had a good amount of time to sink our teeth into and play with all of the toys in Apex Legends. While we all surely have our favorite weapons that has workedworks best for us and our playstyles, let's take a look at some of the very best there is. When you absolutely positively gotta kill every Legend in the room….accept no substitutes.
Apex Legends is awesome because it has a little something for everybody, so a lot of this is speculative based off of personal preference. But here are some of the best guns to look for when you you are ready to shoot your way to champion status and increase your kill count along the way.
10. RE- 45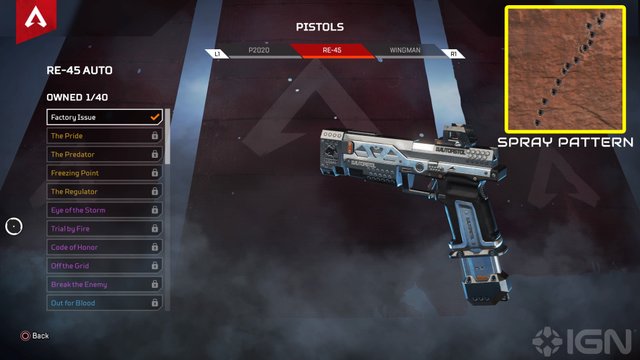 M6G ER….THE HANDY HANDGUN
Weapon Type: Pistol
Weapon Stats:
Body Damage: 14
Headshot Damage: 21
Magazine Size: 20
TIPS: I usually don't use handguns other than the Wingman, but when I do, it's the RE-45. This gun takes me back to the Halo days as Master Chief. Get familiar as you may find yourself with scrambling looking for a gun, and this one may be your only option. While this gun has surprising power and is rather easy to find, most will not actively seek out this gun. But just know, that if you find yourself in a jam and all you have is this little guy equipped, it can still drop anyone with a few well placed shots!
9. PROWLER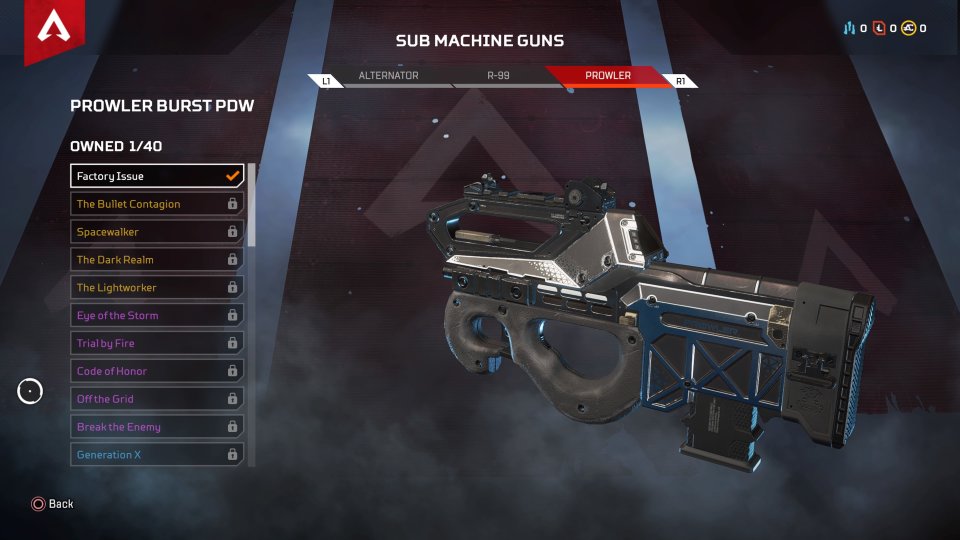 THE UH….PROWLER
WEAPON TYPE: Sub-Machine Gun
WEAPON STATS
BODY DAMAGE: 14
HEADSHOT DAMAGE: : 21
MAGAZINE SIZE: 20
TIPS: Five round Burst SMG great for mid-range fire fights. Pretty common and east to stay stocked up with ammo since it uses heavy rounds.Whip this guy out when indoors to really go work as you have the range for both close and mid-ranged attacks. Especially in warehouse like buildings with multiple levels.
8.R-301 CARBINE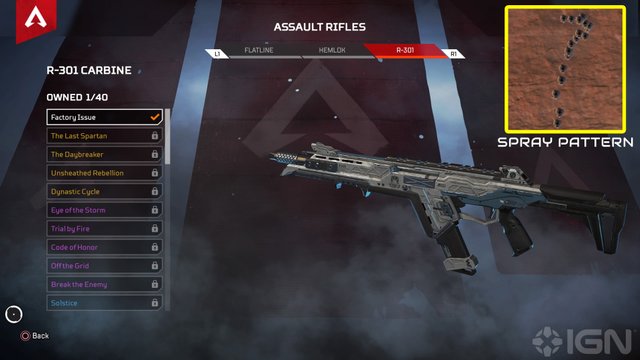 THE SQUAD KILLER
WEAPON TYPE: ASSAULT RIFLE
WEAPON STATS
BODY DAMAGE: 14
HEADSHOT DAMAGE: : 28
MAGAZINE SIZE: 18
TIPS: Blow off the door throw a smoke grenade in and make it rain bullets! Or even kick in the door with the rifle aimed and say "Knock, Knock." No but seriously you could totally put that scene off with this gun. Try it. Send me the link. Seriously.
See the R-301 Carbine in action 
7.R-99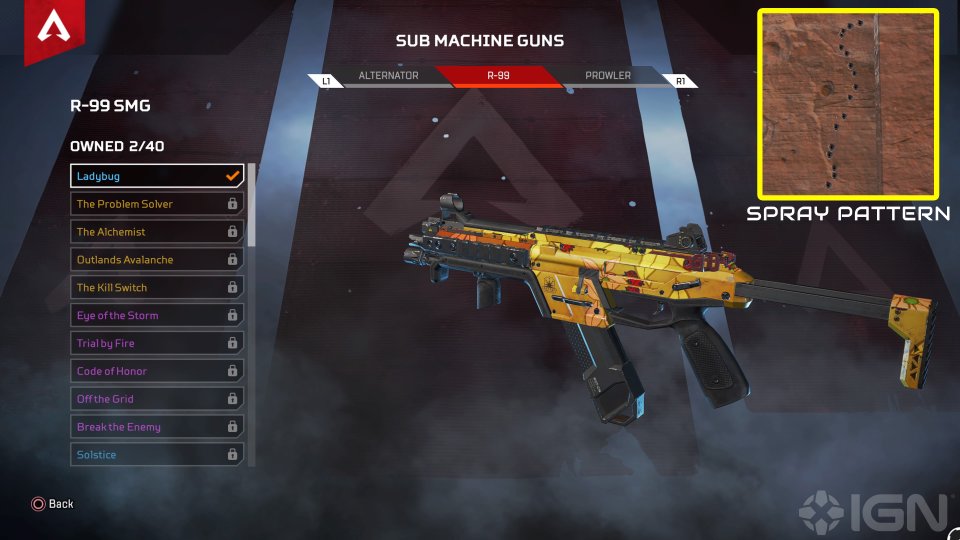 Run N' Gun
WEAPON TYPE: Sub-Machine Gun
WEAPON STATS
BODY DAMAGE: 12
HEADSHOT DAMAGE: : 18
MAGAZINE SIZE: 18
TIPS: Are you a SMG kinda guy a looking to catch a few bodies? Look no further. Best for running and gunning. Empty a quick clip as you slide downhill. Bust a few caps after you jump through the window openings in a flank. Hot some fools as you run and loot. You can do that all with your R-99.
6.HEMLOK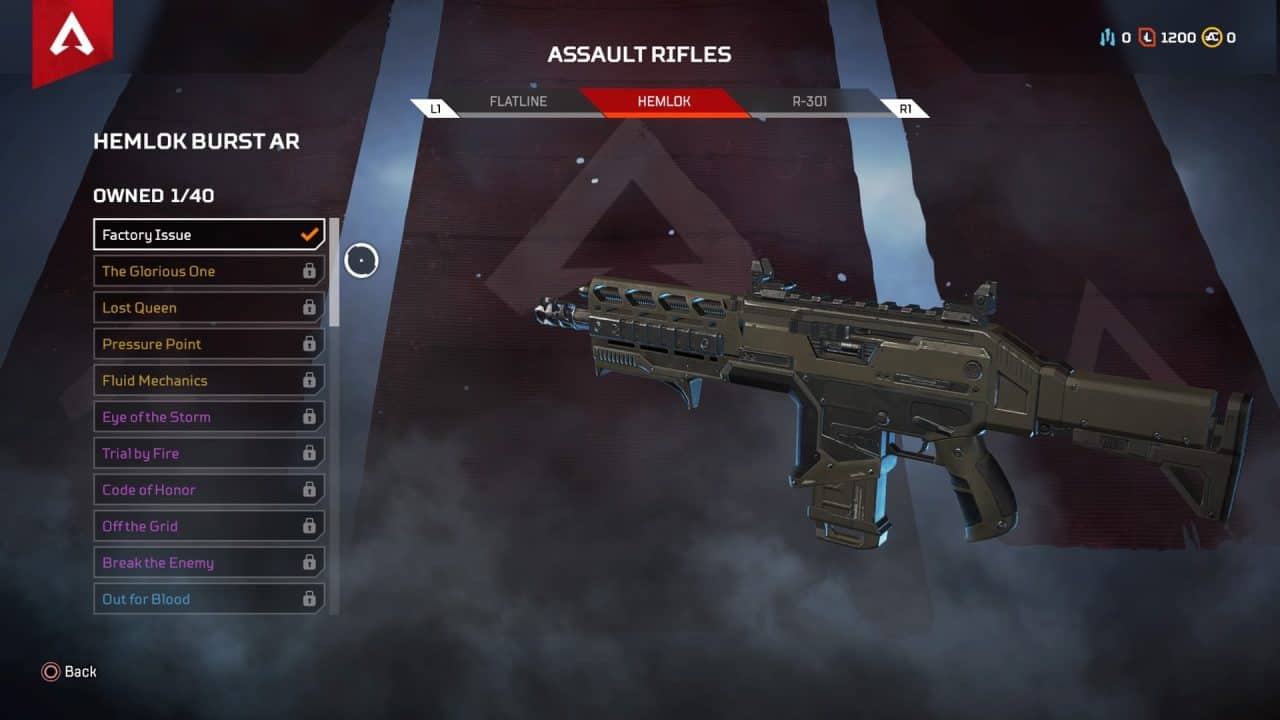 3 ROUND BURST-ISH
WEAPON TYPE: Assault Rifle
WEAPON STATS
BODY DAMAGE: 18
HEADSHOT DAMAGE: : 24
MAGAZINE SIZE: 18
TIPS: The most misspelled gun in Apex Legend.I used to hate this gun. In COD: Black Ops 2 you couldn't get me to switch off the XR-2 if you tried. Nowadays I prefer either a single shot or full automatic. Then I saw a YouTuber absolutely decimate with it, turns out I was using it all wrong! A more common selection among the list keep an eye out for this one! Try to switch to single shot if you don't prefer the three burst. The Hemlok can hit targets with amazing precision with any target within 100 meters. Not too bad if you find yourself in a close quarters, either.
5.KRABER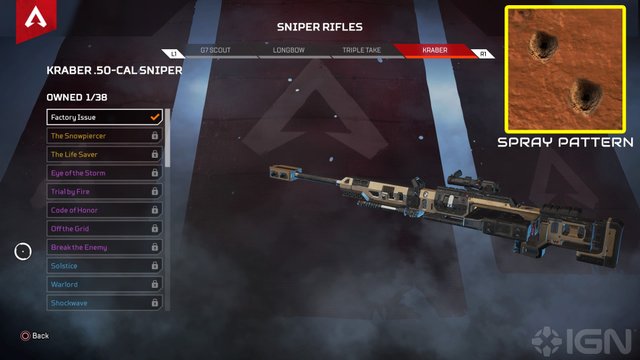 EL MUERTE
WEAPON TYPE: Sniper Rifle
WEAPON STATS
BODY DAMAGE: 125
HEADSHOT DAMAGE: : 250
MAGAZINE SIZE: 4
TIPS: I remember early on I was having a good game and was oddly finding some pretty high tier loot. As me and my team were galavanting about I stumbled upon some Gold Armor. I was set. Until I heard thunder crack and my tough ol' max armored Gibraltar fell to his knees. One. Shot. I yelled at the top of my lungs that there was no way I was one shotted. Put some respect on the Kraber, yo.
You have 4 shots. Make em' count!
4.DEVOTION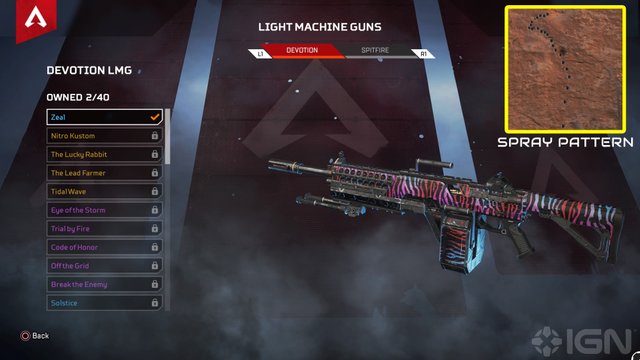 THE BFG "LITE"
Weapon Type: Light Machine Gun
WEAPON STATS
BODY DAMAGE: 17
HEADSHOT DAMAGE: : 34
MAGAZINE SIZE: 44
TIPS: Energy Weapons are awesome. All two of em. In this case, if you're not first you're last. Stash your Energy Ammo for this monster of a gun! The rate of fire speeds up as you fire. Once you hit the bottom of your clip the other guy will have more holes than two pounds of swiss cheese. I'm sorry I couldn't help myself, I remember that line from GI Joe as a kid. Go, Joe.
See the Devotion in action here  
3.WINGMAN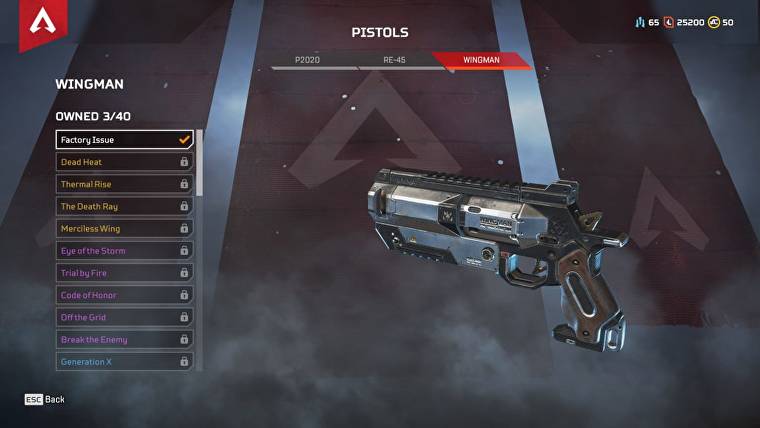 THE HANDHELD SHOTTY
WEAPON TYPE: PISTOL
WEAPON STATS
BODY DAMAGE: 45
HEADSHOT DAMAGE: : 90
MAGAZINE SIZE: 6
TIPS: In the right hands this gun can take out several enemies in a short amount of time with the right skill. Headshots are optimal to end the job quickly, especially when you are outnumbered. We all know it. This weapon is COMPLETELY OP. Two headshots will drop most if they are not completely armored up! This gun is so strong I wouldn't be surprised if a nerf was on the way in the near future.
See the Wingman in action here 
2.M600 SPITFIRE LMG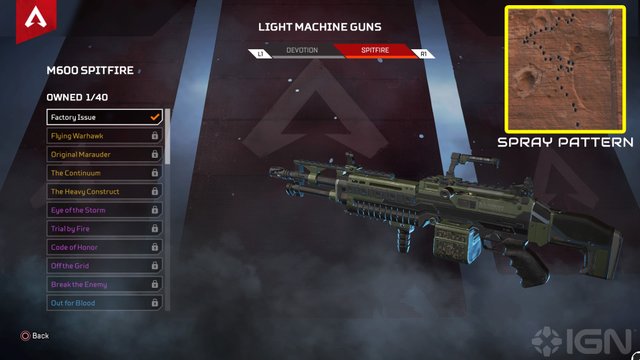 MASTER SHREDDER
WEAPON TYPE: LIGHT MACHINE GUN
WEAPON STATS
BODY DAMAGE: 20
HEADSHOT DAMAGE: : 40
MAGAZINE SIZE: 35
TIPS: Get in close range and proceed to shred! Shelling out 171 DPS this fully automatic LMG is an absolute beast in in close quarters.
1.MASTIFF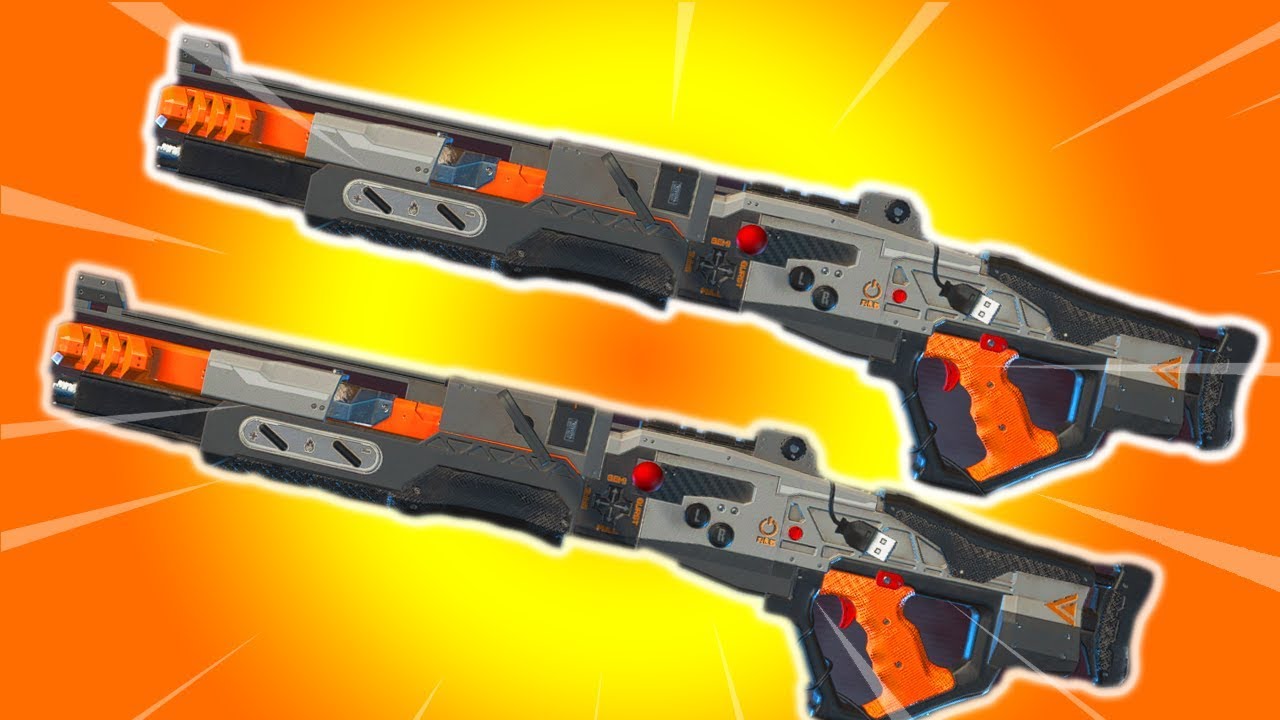 THE OP GOAT
WEAPON TYPE: SHOTGUN
WEAPON STATS
BODY DAMAGE: 144
HEADSHOT DAMAGE: 288
MAGAZINE SIZE: 4
TIPS: Pull the trigger and laugh hysterically and go "BWHAHAHAHAHAHAHAHAHAHA!!" If you are lucky enough to set your eyes all of it's golden magnificence grab this bad boy and proceed to wreck shop! Doing 144 worth the damage with a body shot! and an INSANE 288 damage with a headshot!! This bad boy is second to none in its bad assedness. All of the power of a shotgun with crazy range!
See the Mastiff in action here 
As more guns are released I am sure this list will be up for change as the meta chnages with new Legends on the way. But for now these are the select choices for bringing the heat, and a helpful guide for those just deciding to hop in and want to know which weapons are best to tilt the scale in your favor for survival. Come to your own conclusions once youve tried them all. SEE YOU ON THE BATTLEFIELD!!!
You may also be interested in: 
17 Most Awesome 'Free FPS Games' That Don't Cost Money To Play!
Top 10 Ultimate Best FPS Games to Play in 2019
Top 21 New FPS Games for PC (2019-2020) 
Top 11 Games Like Apex Legends (Games Unique To Apex Legends In Their Own Way)​
The 25 Best Apex Legends Settings That Can Get You More Kills!