Apex Legends Mobile Release Date, Gameplay, Trailers, Story, News
Updated: 15 Jul 2021 3:40 am
Apex Legends Mobile
Apex Legends Mobile Release Date, Gameplay, Trailers, Story, News
With over 100 million players and 2 years of success, Electronic Art's Apex Legends is one of the most played online Battle Royale games. Now, EA wants to tap into the mobile gaming market which has promising potential. 
If you are new to the game this article will help you catch up and make you ready for the game when it releases.
Apex Legends Story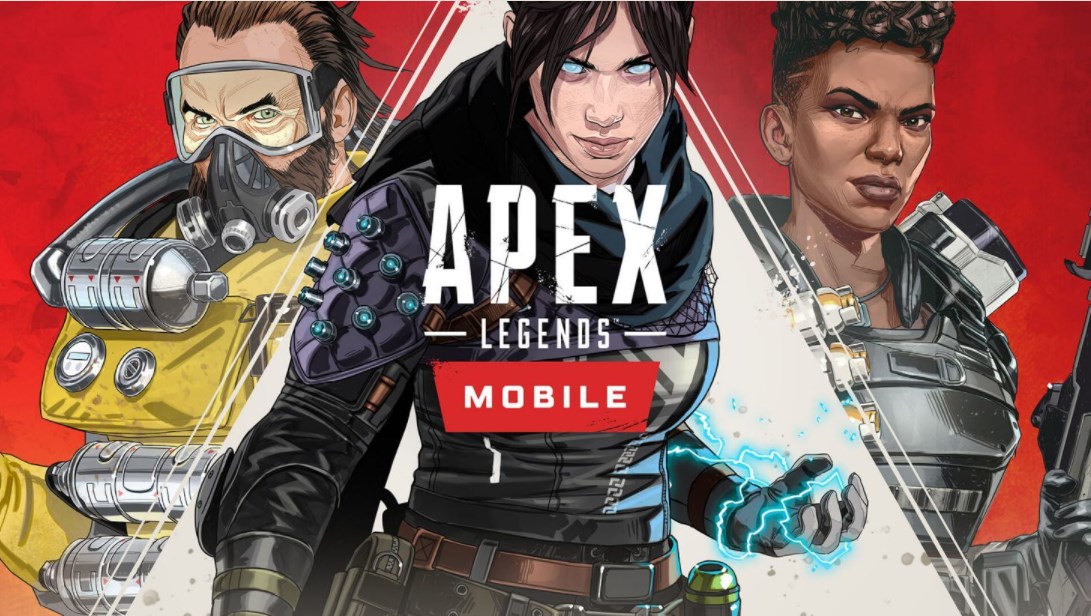 Apex Legends mobile Official poster- source EA 
Apex Legends is a Free-to-Play Online Battle Royale game but packed with loads of action. You drop in with 60 other players having characters called Legends in a massive map with your team called a Squad. A squad has up to 3 legends. Just like any other battle royale game out there, Map continuously shrinks over time and the last squad alive is declared a champion.
But what makes this game unique is the special abilities these legends have. Each legend has its special characteristics, personalities, and abilities. You can choose the crazy Octane speeding around the map and jump on his jump pads, or you may choose Bangalore, calling in artillery strike while blinding her enemies with a smoke grenade.
Overall, the game has 17 legends to choose from, multiple map rotations to drop in and different modes to select from. However, the mobile version will not have all the content available in PC and console versions, not at least the game is launched. The game will feature its Battle Pass, collectibles cosmetics, and unlockable unique from other versions of the game.  
The FAQ posted on EA's site said only the World Edge map and some original Legends from the game will be playable with additional details will be made available when the game officially launches 
Currently, the game is in the Beta testing phase and that beta is available only in selected countries. If you have registered for the Beta testing, you will be able to play the game with limited content.
 As of now, the Beta is only available in India and the Philippines but Respawn recently tweeted," In a few weeks, Apex Legends Mobile's closed beta test will roll out to five more countries. If you're in Indonesia, Peru, Colombia, Egypt, or Lebanon head over to your local Google Play store page to sign up".
Apex Legends Mobile Release Date
 After the successful launch of Apex back in February 2019 the company decided that it will introduce its mobile game to reach more potential markets. The game was supposed to release in September 2020, but it got delayed due to the ongoing pandemic.  
EA's CEO Andrew Wilson back in November 2020 announced that the mobile version of the game will be released in the 2022 fiscal year, which will begin in Spring 2021. Chad Greiner, who is the Game Director on Apex Legends, April 2021 announced the regional beta tests for Apex Legends Mobile. Which will only be available in a few selected countries and to a few registered players. 
The company has confirmed that the mobile version of the game will launch by October 2021, if everything goes accordingly, but if it faces more hurdles, the game release might take much longer than that and at most by the end of September 2022.
So, guys, it might release in October 2021 or September 2022, but let's hope it releases much earlier. I know you guys are also excited!
Apex Legends Mobile Gameplay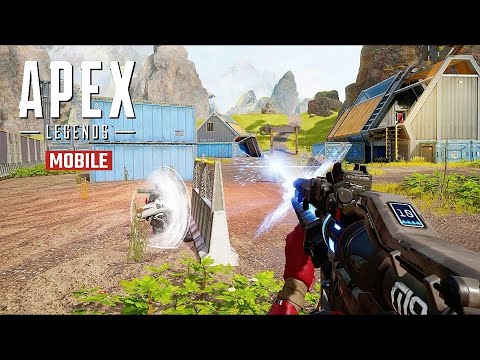 APEX LEGENDS MOBILE - FIRST PERSON (FPP) GAMEPLAY!
More on Apex Legends News on Twitter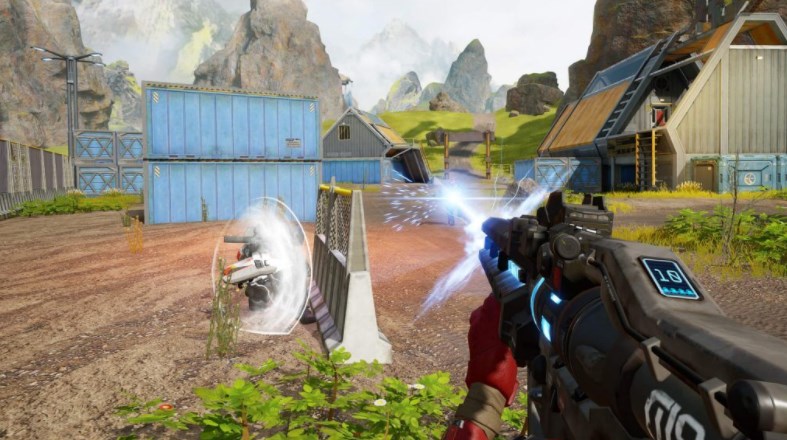 Havoc spreading havoc on the enemy squad!
It is a Free to Play online Battle Royale shooter game and has both first-person (FPP) and third-person (TPP) modes to choose from. 
The game has been completely optimized for mobile phones. A complete makeover is done to make it more mobile user friendly. 
If you have played this game on PC or console you would notice that they have made a brand-new menu and lobby screen on the mobile version. The mode selection is brought down to the bottom of the screen, the settings, leader board, and other elements have been shifted to the top of the screen. Which is opposite to what PC and Console versions look like. 
You can choose from 4 legends at default with the other 4 Legends that are needed to be unlocked first. Also, there are options to select maps from the menu before starting the game but since it is in beta testing, you only get World's Edge to play on. It's great to see that the Devs have not missed out on any detail of the map. It is the same as the other game versions.
There is one thing I noticed which is the size of the map is scaled down. It is not a full-sized map like the PC or console versions. Also, the graphics look promising with room for improvement still needed. It is pertinent to mention here is that this is not the final version of the game. The game may look completely different at the final launch.
Since the game is made for touch screen mobile phones the interactive keys are displayed on the screen while you are playing. Which looked like PUBG mobile, if you are PUBG mobile gamer you won't have any problem adjusting to this game. 
If you play in TPP, the gameplay is in the third person but while on ADS it turns into FPP mode. Which is great. They also added the foot-steps marker and firing proximity which is not available in other versions. It lets you know where the fire is coming from and from where the enemy is coming if they are in your proximity. 
First gun loot is automatically picked, and the attachments are automatically loaded on the weapon if available. Which is something root for. It saves time. 
You have everything readily available onscreen to interact. Loadout, throwables, and usable items all are visible, and you can select them anytime. One interesting thing I noticed is when your health is low, the HUD automatically pulls up shield cells or syringes (any of which is available) which is awesome. 
Rest, you need to deal 100 damage to down an enemy, and the more damage you deal your armor Shield upgrades! (From white to blue to purple and maxes out at red) 
Lastly, use your shooting skills to sort out enemies, use your abilities to outclass them, and be the last legend to finally win the game. Sounds so simple.  
Apex Legends Mobile Trailers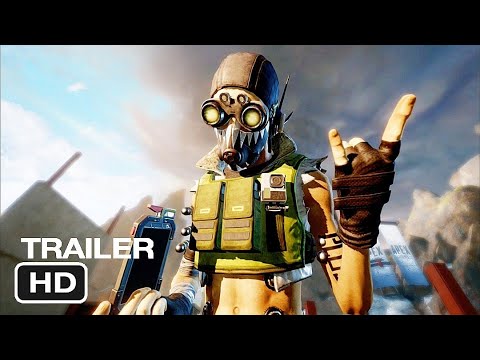 Explosions, Artillery strikes, destroying doors, and Octane running wild along with Bloodhound scanning the enemies, Wraith voiding out from enemy's firing, all this happening in one and only World's Edge. So, gear up Legends and fight to be the champions of the Apex legends Mobile! 
Apex Legends Mobile Developer
Respawn Entertainment, founded by Jason West and Vince, who are also co-founders of Infinity Ward. This means they were also responsible for developing the major popular game Call of Duty Franchise till 2010.
Later, EA acquired Respawn in 2017 and they both went on to release Apex Legends for PC and Consoles. 
We saw a real update on the game development when Chad Greiner, the Game Director on Apex legends, shared the news on the Official EA site that the mobile version of the game has been developed in-house at Respawn Entertainment with their own dedicated mobile development team.
Apex Legends Mobile News
One simply can't outrun Bangalore's artillery strike!
The game is specialized for touchscreens and will be optimized for android devices capable of running Android 6.0. The game is currently only available on Android devices however EA assured them they would introduce it on IOS as well. They also added, they will be adding support for more phones in the future.
Chad Greiner said that it will be a completely new game, but it would have the essence of original Apex Legends at the very core. This means one thing. It will not support cross-platform play. Ouch! 
While Fortnite is fully cross-play and has added additional revenue because of that. Let's see what tricks EA and Respawn have up their sleeves.
The game will be free to play and would have its Battle Pass with dedicated collectible cosmetics. The Battle Pass will be different from other versions of the game. 
Apex Legends News on Twitter posted gameplay of Apex Legends Mobile, which is played in 3rd person but moves to 1st person while you aim. The tweet also features the available legends to play choose from. Bloodhound, Gibraltar, Lifeline are readily available to play and Bangalore, Octane, Wraith, and Watson are locked.  One more feature is the auto-loot feature which enables you to run freely without the hassle to stop and pick things manually. Some of these features complement its competitor like PUBG. However, it is still early to say. 
For now, these are the details we currently know about Apex Legends Mobile. More information will be uploaded when the game finally rolls out.
Till then, adios amigos!
Also be sure to check out: