[Top 15] Apex Legends Best Moments
Updated: 05 Oct 2020 8:42 pm
Pathfinder swings around Kings Canyon looking for friends.
Since its release date, Apex Legends has attracted a wide variety of players who have brought craze, fun, pazaas and wackiness right to the frontlines of the Outlands. As a result there has been an influx of viral gameplay clips that have flourished to the web filled with all sorts of odd humor, perfectly timed moments, in game mayhem and elite IQ plays that'll make you hit replay till your fingers hurt.
Many of these moments help create the Apex Legends gaming experiences we are all so familiar with today, we live for these emprints in time and we're transfixed in playing out that next memorable moment.
It seems we can never get enough of the emotion provoking gameplay, they only seem to get bigger, bolder and better as time goes on; raising the bar and upping the ante as the momentous lust for insanity expands. In turn this list is to relive those stimulating moments that rewrote the gaming books, sit back and enjoy as we give you the top 15 best moments in Apex Legends.
15) Mysterious Activity in Kings Canyon 
Flyers appear all over Kings Canyon 
Everybody seemed to be minding their own business normally going about playing Apex, that is of course until they caught a glimpse of one the earlier in game attractions added: the "Flyers". 
Dragons were first spotted inhabiting Kings Canyon carrying death boxes along with a whole lot of questions. Watch as Realkraftyy and other high profile streamers freak out over their new found discoveries.
14) Shooting at Shooting Stars 
Zeny1C is attemtping to surviving the Revenant teaser "Shadow Fall" mode when he looks up to see a player spawning in from the sky hundreds of meters away. He decides to close his eyes and shoot his lucky shot only to dessentigrate his opponent (still in soaring) at a mind boggling distance.  
13) Celebration After Kraber Sensation    
Monsoon kills Shroud
This clip somes from around the time the devs had released the solo-mode LTM for players to experience. Monsoon is able to snatch the game away from Shroud, who instantly becomes a victim to the Kraber's radical bit. In the end Monsoon clutches the win by killing his last few foes with the monster weapon and adds a nice mesmerizing dance to top it off. 
12) The Arc Angel of Apex
Watch closely as Aichitv sends the enite server back to lobby using a zipline, the high ground and a backpack full of arc stars and a dream of winning it all. It is rumored he can be a big reason to blame for the grenade slot nerf that was added to Apex.
11) Leap of Faith
This Octane musters the Einstein within in order to pull off this beautifully executed squad wipe for the win, all by using 1 jump pad and a little bit of brains. 
10) The Ultimate Punishment
Dizzy scolds player for abandoning teammate  
Dizzy makes it known to this final player that Apex is all about team play and if you aren't a good team player you get the 'dune cap' of Apex Legends: death by melee.
9) The Executioner vs The Bot
Squad gets lucky due to low enemy awareness
This clip hilariously shows what the struggle was like before players had the option to manually cancel a finishing move. If you had performed it by accident, you would sit and pray the enemies team members didn't show up during it. Well unfortunately Lirik's teammate performs not 1 but 2 accidental finishers, all while the last enemy appears, yet they still make it out alive!
8) Apex's 1st Legend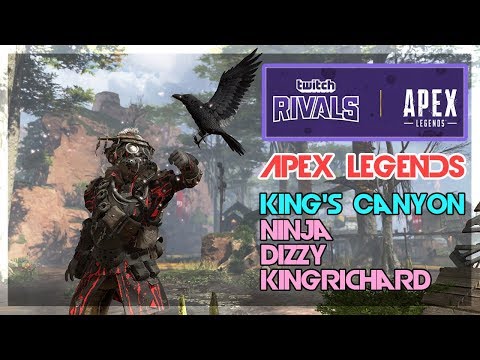 See the story of Dizzy and his rise to fame.
This gameplay is the crux of how Dizzy became a very prominent name among the Apex Legends community seemingly overnight. His crazy plays and cracked out style helped carry King Richard and Ninja to victory during Twitch Rivals while setting the stage and making a name for himself. 
7) Aceu vs Shroud
Aceu and Shroud faceoff
Two of the some of the most popular FPS streamers end up going head to head in an intense diamond ranked match. See who comes out victorious as well as both perspectives from their match up.
6) Kamikaze 
The classic full send with an arc star
In an epic kamikaze attempt, Snester attaches an arc star to his teammate (due to no friendly fire feature) just before he descends on a squad of unsuspecting victims.
5) Toxic Play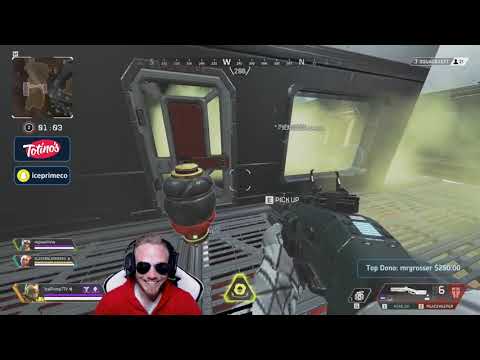 Caustic gassing out the entire bunker
Caustics and good ole' bunker, like butter to bread, water to a fish, it is the all time Caustic playground and 1Ceprime shows us exactly why you shouldn't linger there for too long if you're not him.
4) No Hands, No Problem
Toeyouup shows us what crushing adversity really looks like
Toeyouup puts on a great performance playing with solely one arm and a foot, he shows that when it's time to clutch there are no excuses.
3) 360 Spin for The WIn
A couple Kraber tricks and some goofing around 
Moonmoon makes an Apex win look easy while taunting his opponent, he 360 spins and sends a Kraber shot right to the head; the only way to win properly. 
2) Shroud Turns Super Human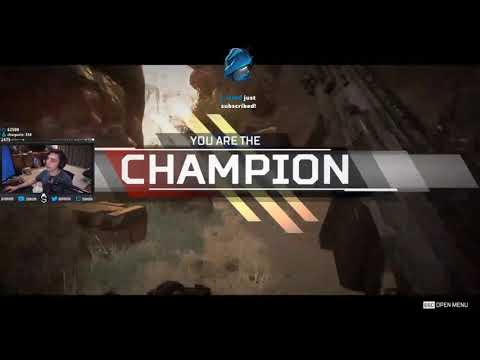 Shroud goes off with the Longbow
See shroud leap through the air right into danger as he makes enemies look like level 1 bots with ease, not to mention he uses a Longbow at point blank range.
1) 7 8 9 Wins it Big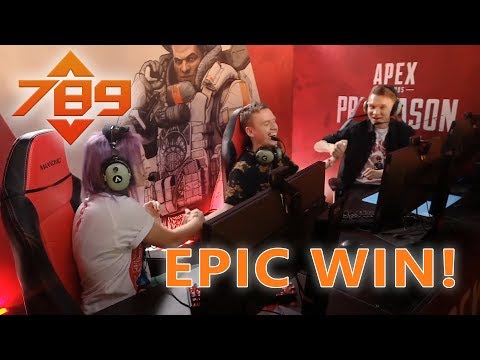 789 clutch a crazy win during Apex Legends Invitational
During the Apex Legends Invitational Luminosity is able to clutch the game victory as xineya fights alone to stay alive against multiple opponents. The ending is heart stopping and will make anyone sweat by simply watching, lots of emotions were released that day and for good reason. 
Also be sure to check out: