Apex Legends End-of-Year Sale Goes Live With A 75% Sitewide Discount
Updated: 15 Dec 2021 10:14 am
Christmas comes but once a year!
Apex Legends has announced that its end-of-year holiday sale is now live and offers 75% discount sitewide.
On 14 December 2021 at 12:29 AM CET Apex Legends announced via Twitter that its "annual end-of-year sale has hit the Apex Shop!" They further recommended that players "Order soon to get your items in time for the holidays."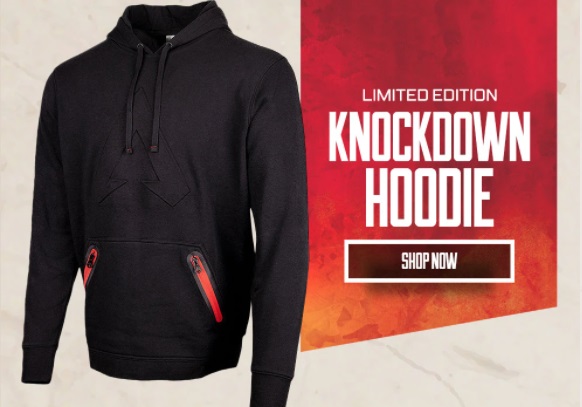 Knockdown hoodie. Image by Apex Legends.
There are a variety of products available in the Apex Shop, including limited edition hoodies, pants, and t-shirts. For instance, the Apex Legends limited edition 'Knockdown' hoodie, is going for $11.45 instead of $44.99. The matching 'Knockdown' joggers are going for $9.99 instead of $39.99.
The sitewide 75% discount means great prices on all the merch in the Apex Shop. However, due to the low prices and popularity of the Apex Legends merch, a lot of the items have been completely sold out.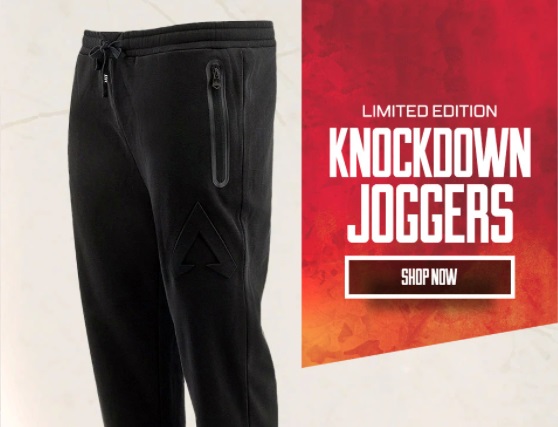 Knockdown joggers. Image by Apex Legends.
For most of the clothing items, size small has been completely sold out, and for a lot of the merch, even up to size 2XL has been completely sold out.
Items such as the Apex 'Level Up' zip hoodie, some of the drinkware, sweatpants, joggers, and some of the t-shirts are still available, even in the smaller sizes. Judging by how quickly most of the stuff has sold out, this will probably not be there for long.
There has been no update on when stocks will be replenished. No exact end date has been provided for the sale. However, it is possible that it may run until Christmas, or until stocks run out.