Top 10 Best Apex Legends Players
Updated: 01 Jun 2019 2:14 am
Apex Legends, the fps battle royale game that has taken the streaming world by storm
Who Are The Best Apex Legends Players?
Apex Legends has been out since February, and it has absolutely exploded in popularity. This game has already hit huge landmarks, such as 25 million unique players and well over 2 million concurrent players. The people are loving this game, Twitch is loving this game, and Twitch streamers are loving this game.
With a couple of relatively casual tournaments having already taken place, it seems only fitting to do a way- too- early top 10 players list. It is likely that this list will change with the coming weeks, and with the introduction of custom servers (pro servers), this list could be shaken up drastically.
Regardless, as of right now, these are the top ten Apex Legends players.
10. DrDisrespect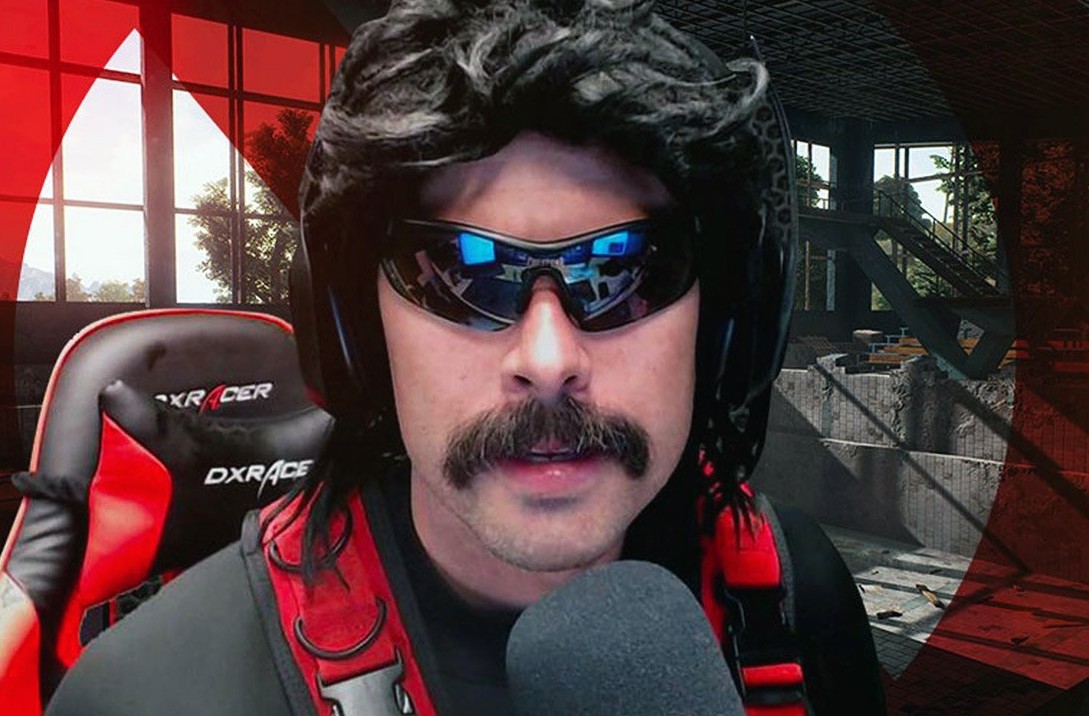 Oh, sh*t! It's the TwoTime!
Where to begin with this guy. He's the two time, but you probably already know that. He was the back-to-back Blockbuster Video Game champion in 1993 and 1994, a 6-foot 8 gaming powerhouse, has a 37-inch vertical leap, and is a force to be reckoned with; and in the game of Apex Legends, that holds true.
He isn't the most skilled player in the game, that's for sure. However, he does have what it takes to crack the top ten. And what he lacks in skill, he more than makes up for in personality. He has some of the best production quality on Twitch. Just super entertaining to watch him work.
The Doc hosts tournaments from time to time which he has dubbed "Code-Red Tournaments." One such tournament has already taken place for Apex Legends. The Doc and his team performed admirably, but some other players on this list were too much for them in this and other tournaments.
Twitch: https://www.twitch.tv/drdisrespect
Twitter: https://twitter.com/DrDisrespect (@drdisrespect)
9. AimbotCalvin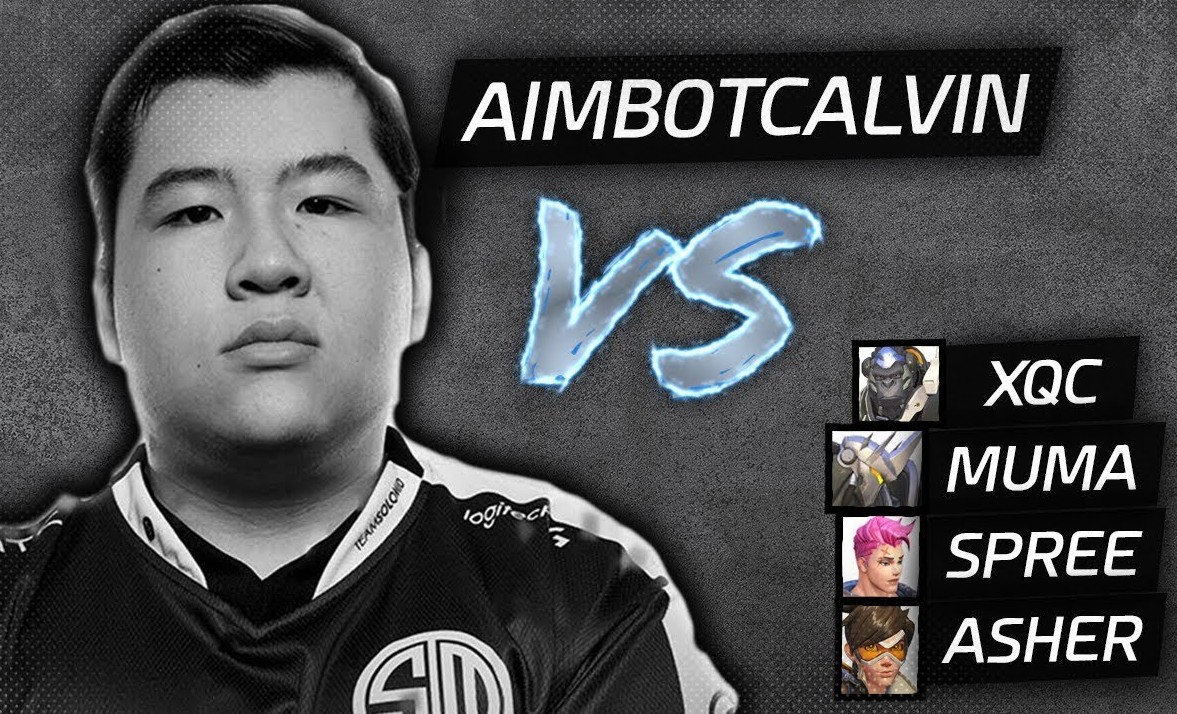 With a name like that, it's no wonder people think he uses aimbots
It's all in the name with AimbotCalvin. The man has superhuman reflexes, and some of the best tracking in FPS gaming. These skills make him an excellent player in almost any FPS game he touches.
He does sometimes rely on his natural skill, which can lead to an early plateau. However, he has the potential to top the list in almost every game he touches, but whether or not he makes the effort remains to be seen.
His team did come runner up in the second Twitch Rivals Tournament. The second round did not include as many big names as the first, but Calvin and his team still put up an impressive showing to achieve second place in this tournament.
Twitch: https://www.twitch.tv/aimbotcalvin
Twitter: https://twitter.com/aimbotcalvin (@aimbotcalvin)
8. Summit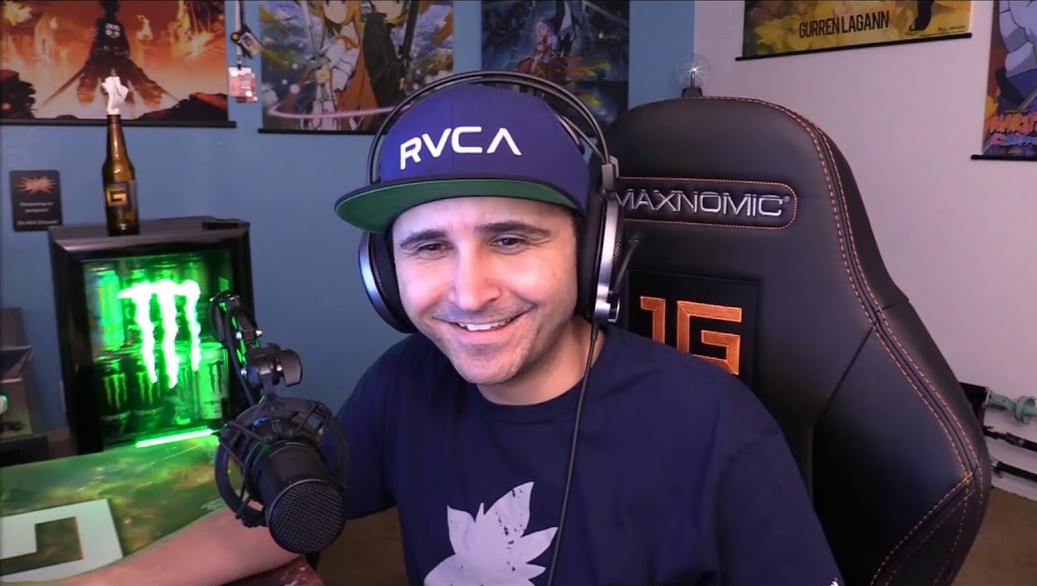 A streamer, an anime fan, and a Monster drinker. summit fits the gamer stereotype well.
If you are on Twitch, chances are you have probably heard of Summit. He has been streaming for years and he is an incredibly popular and influential streamer. He lives by the mantra that he plays what he wants to and doesn't care as much about results (twitch wise). Recently, Apex Legends has been "what he wants."
He has been excelling at this game, as he does at most fps games. He competed in the first round of the Twitch Rival's tournament, with his team coming in 6th out of 8. This was not necessarily because of his own shortcomings, but rather of the team's. It also seems that they were not taking it too seriously (it was just PUBS).
If he and his group decide to continue playing as the esports scene evolves, we could be seeing some more of him at the top. For now, it remains to be seen, but the potential is certainly there.
Twitch: https://www.twitch.tv/summit1g
Twitter: https://twitter.com/summit1g (@summit1g)
7. King Richard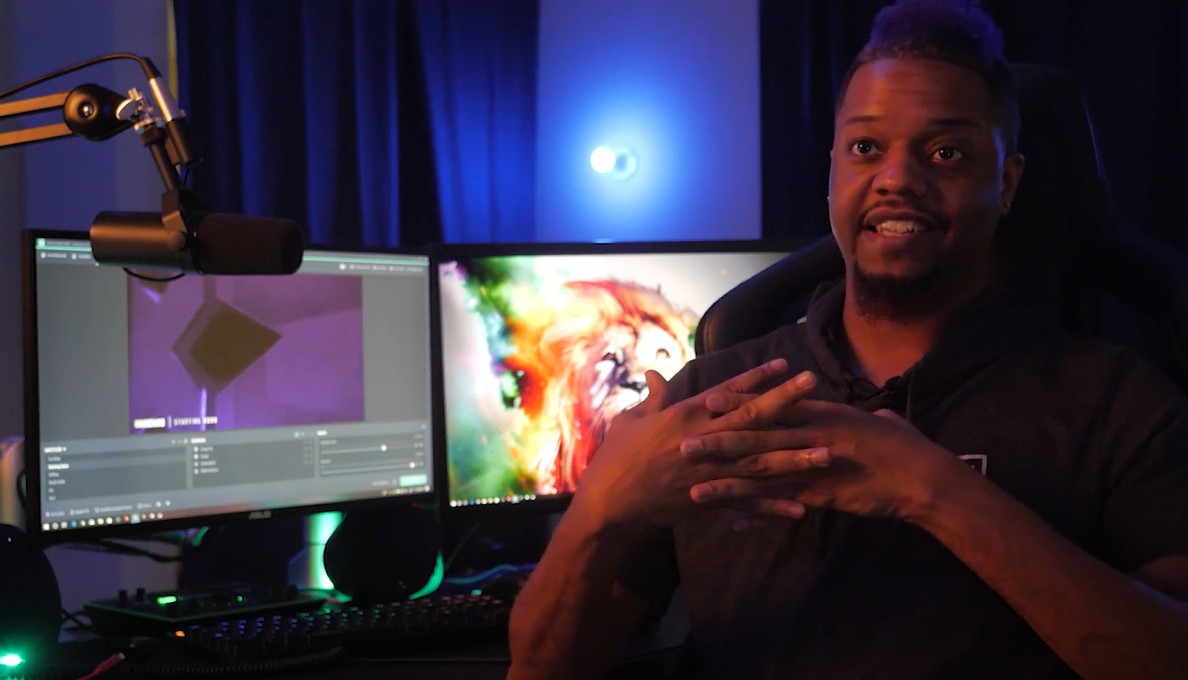 For a man of nobility, King Richard seems a humble lad
King Richard has bounced onto the scene through a game you might have heard of: Fortnite. He has exceptional skills and has had success at many major tournaments. He has also teamed up with Ninja on several occasions, including a tournament in Apex Legends.
King Richard has skills, as do all of the players on this list. Everyone listed has a background in FPS with thousands of hours spread amongst many different games. However, unlike some other players, King Richard is not splitting his time. He has dedicated himself to Apex, and the results speak for themselves.
He was apart of the team to win both the first round of Twitch Rivals' series and the Code Red Tournament. There is another player on this list who might have had a bigger role in those wins, but King Richard certainly pulled his weight.
Twitch: https://www.twitch.tv/kingrichard
Twitter: https://twitter.com/KingRichard (@KingRichard)
6. Kraftyy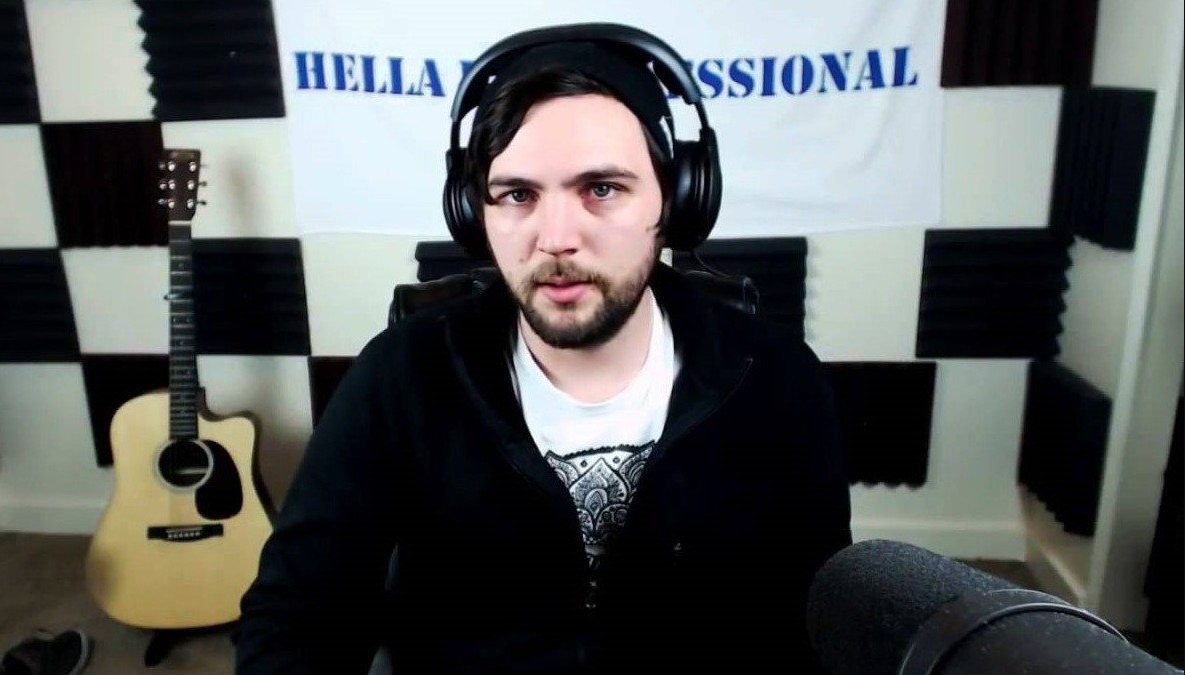 I hope Kraftyy's "hella professional" on that guitar
RealKraftyy is another player on this list with exceptional skills in FPS games. Unlike some other players, however, he got his start on a console game: Destiny. Kraftyy would carry two people on a three-person team to achieve the highest honor through PVP in Destiny: a flawless Trials of Osiris run. He did this every weekend for years.
With the explosion of Fortnite, he, like many other players, decided to try it out. It showed that his skills on a controller were outmatched by his skills on keyboard and mouse (KBM). Kraftyy very quickly rose to the top in terms of Fortnite players, and he is doing the same in Apex Legends.
Kraftyy has been playing on a team with DrDisrespect for both of the main tournaments thus far. Their team is performing well, but not excelling. This is really due to the Pub nature of the game currently, the biggest players on this list are simply better at pubstomping. However, there will likely be custom servers in the future, and players like Kkraftyy will really start to shine.
Twitch: https://www.twitch.tv/realkraftyy
Twitter: https://twitter.com/RealKraftyy (@RealKraftyy)
5. Skadoodle

What's the difference between a moodle and a badoodle? Skadoodle!
It's almost like the former CSGO pro is good at FPS games. Who would've thought? Skadoodle is an amazing player and his talents are certainly showing in Apex Legends.
Skadoodle got his start with CSGO and ended playing on the esports team C9 along with another player on this list. The skills required to play CSGO professionally pretty much guarantee that a player will be top tier in any other FPS game.
Skadoodle's team placed third in the first round of the Twitch Rivals Tournament. Akin to some of the other teams, the experience of Skadoodles team would shine more brightly in a custom server environment. It remains to be seen how these players would stack up against the pubstomp champions, but hopefully, we will see such a tournament soon.
Twitch: https://www.twitch.tv/skadoodle
Twitter: https://twitter.com/Ska (@Ska)
4. HusKerrs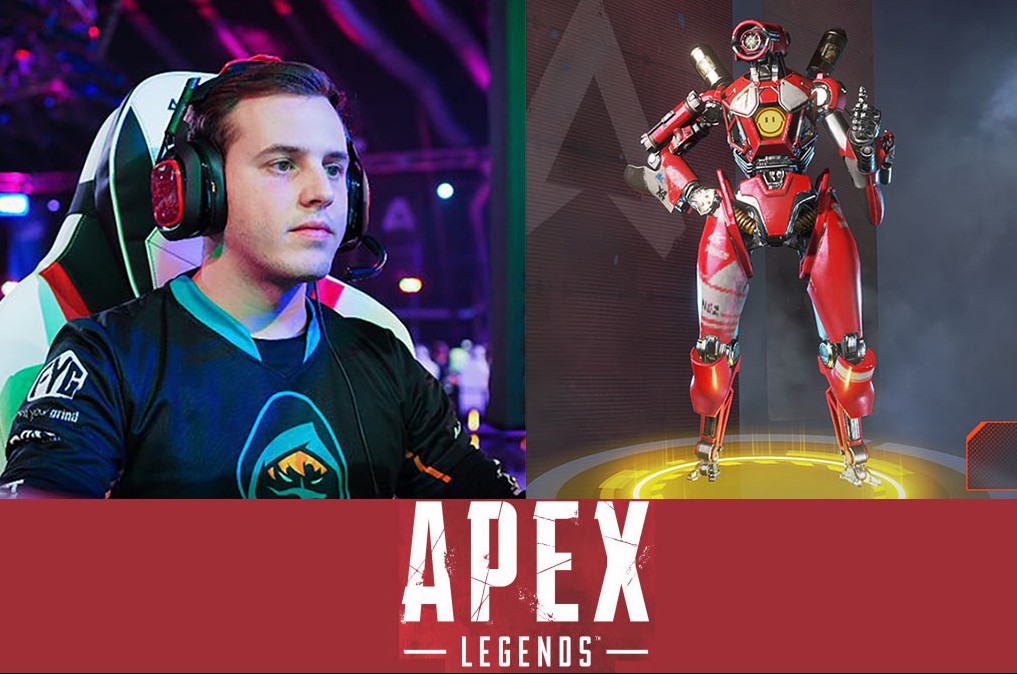 That's the face of a man who gets sh*t done
HusKerrs, among many other top Apex players, was once a pro CSGO player. He has amazing aim, positioning, and movement skills. He is obviously not the best at any of these things, but he is better than most. This is enough to land him a top 5 spot.
HusKerrs and his team competed in both the Twitch Rivals Tournament's first round and the Code Red Tournament. They were runner up in the Twitch Rivals Tournament due to an amazing performance by HusKerrs. His skills remain relatively unnoticed as far as Twitch goes. Compared to others on this list, his following isn't growing very much, despite having some of the best gameplay currently seen.
This is another player who's following will likely grow as the game continues to grow. He will also likely thrive in a custom server environment, along with other pros who are also elite Apex players. His performance in tournaments and consistent gameplay land him a top five spot.
Twitch: https://www.twitch.tv/huskerrs
Twitter: https://twitter.com/HusKerrs (@HusKerrs)
3. Shroud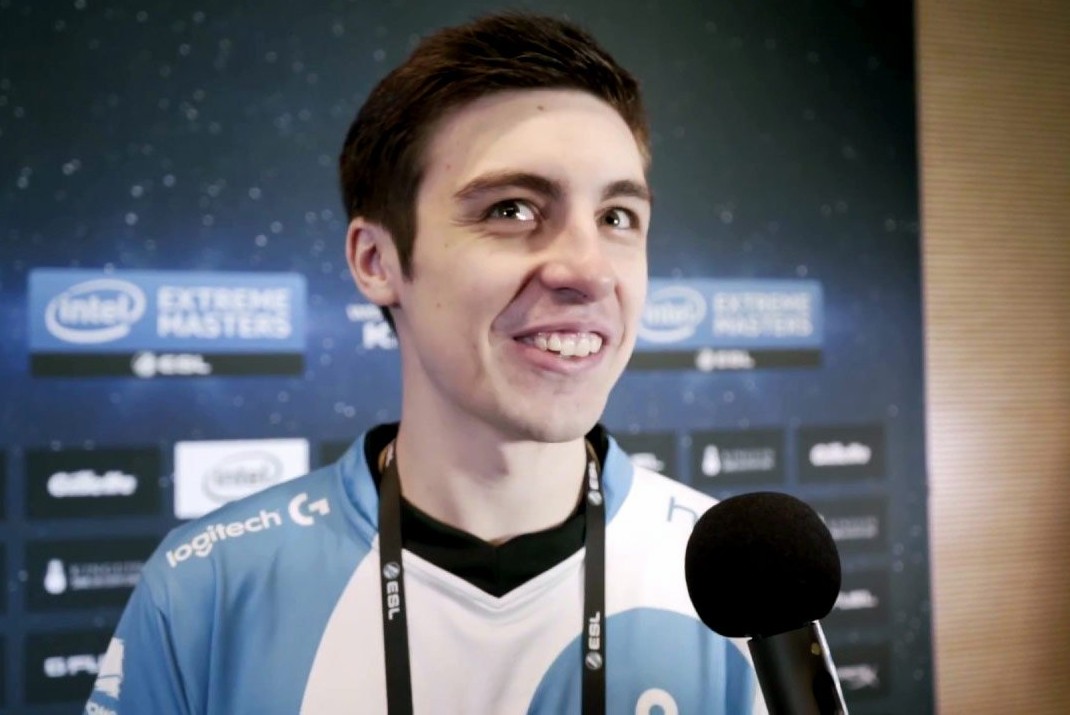 What's Shroud looking at that makes him so giddy?
If you have watched anything related to Apex Legends on Twitch or YouTube, you have certainly seen some clips by Shroud. He has consistently been the top streamer for Apex Legends fairly often, gaining around 25,000 subs since the game's launch only a month ago.
Another former pro CSGO player, Shroud has absolutely been dominating in Apex. His skills are inhuman, and he is incredibly fun to watch. Shroud has been all over the Twitch scene for years, playing lots of popular games, including CSGO, H1Z1, PUBG, Fornite (for a little; he hated it), Bo4, and, of course, Apex Legends. He initially was considered the best player due to his large Twitch following, but some smaller streamers have since proven themselves to be even better than Shroud.
His team got third in the first Twitch Rivals Tournament and performed well in the Code Red Tournament. This is another team full of professional players that could potentially perform better in a custom server environment. Who knows, but as of now, they are not the best team in the game.
Twitch: https://www.twitch.tv/shroud
Twitter: https://twitter.com/shroud (@shroud)
2. Mendokusaii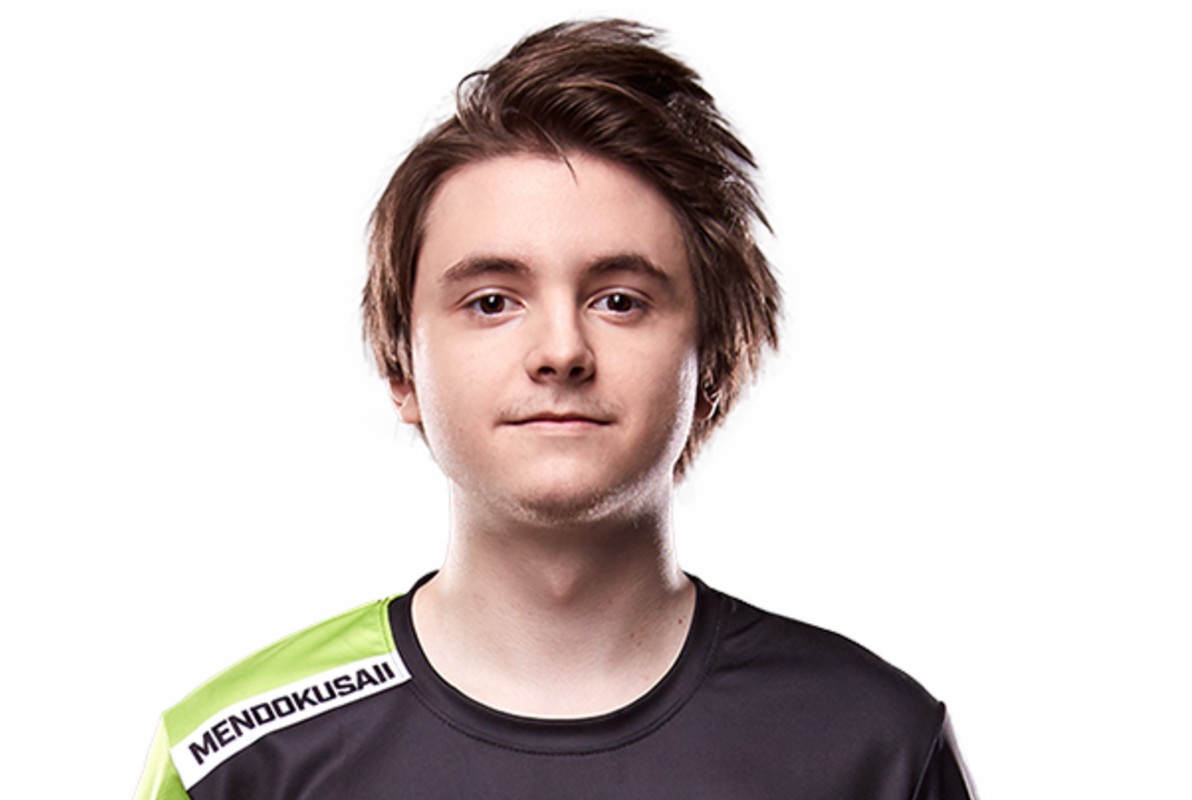 It is often behind the most unassuming of faces that hide great talent beneath
Mendo is a former pro Overwatch player (starting to see a trend here) who has been absolutely loving Apex Legends. As with many other players on this list, he immediately excelled because of his superior aiming skills. Mendo has continued to excel through many in-game movement abilities and strategies. He is spending a maximum amount of time learning the game and adding as many useful mechanics as he can to his skillset.
Mendo has hopped onto the radar a bit more recently. His team participated in the second round of the Twitch Rivals Tournament, crushing the competition. Since then, he has actually broken the single-game kill record, set by the number one player on the list. Mendo's highest kill game is 36 kills, which is the standing record at the time of writing this article.
The reason Mendo is at number 2 on this list is that he has only been on the radar for a little over a week. The second round of Twitch Rivals was on the 19th of February and this was when many players saw him for the first time. He has since grown a much larger following on Twitch, and he continues to dominate players in Apex. He has not gained as much popularity as others, but as more tournaments are played, his following will only continue to grow.
Twitch: https://www.twitch.tv/mendokusaii
Twitter: https://twitter.com/Mendo (@Mendo)
1. Dizzy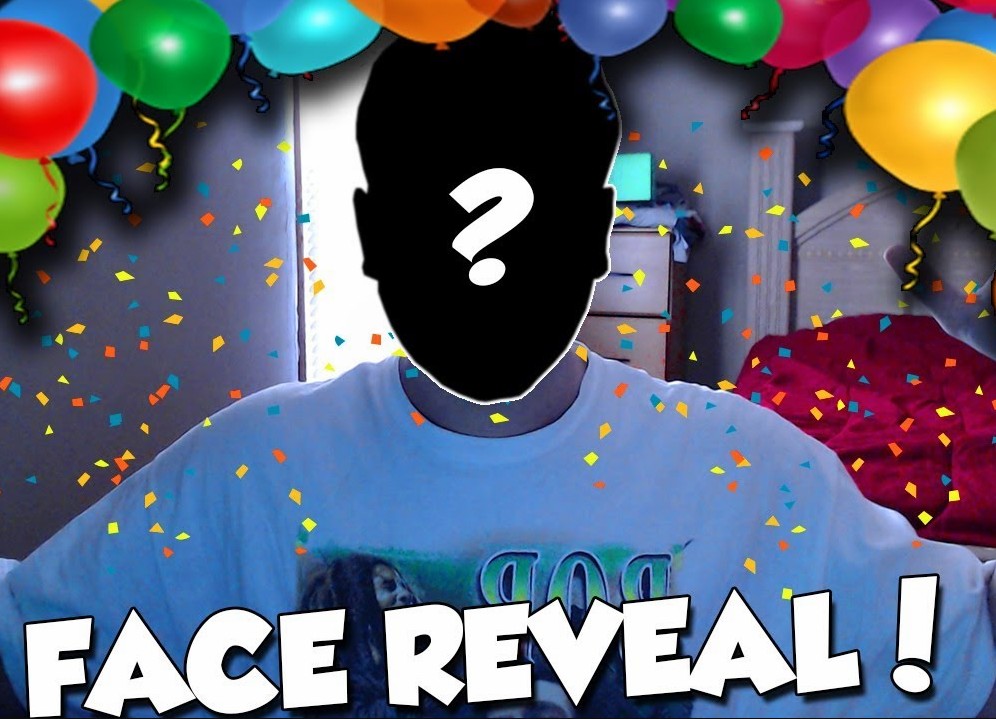 It seems only fitting that the most powerful has his face seldom shown
You can't really talk about Apex Legends without talking about Dizzy. He signed with NRG to be a professional Apex Legends player around a week after release. He has less experience in the pro scene as some of the other players highlighted here, but his experience is just as valuable. He has played CSGO for years, and his aiming and movement skills are absolutely unbelievable.
He burst onto the scene in the first round of the Twitch Rivals Tournament. He teamed with King Richard and Ninja (two of the biggest Fortnite streamers). This gave him a huge audience as he went on an absolute rampage. He outscored several of the other teams in the tournament based on his solo stats alone. He had around 2/3 of his team's kills, and he wasn't playing with scrubs; this was a big-name team, and he was by far the best player on the team.
He went on to play with the same team in the Code Red Tournament, which he also won. Once again, he was far ahead of his team in terms of kills and damage dealt. He was often the only player on the team alive, managing to secure many kills and many wins by himself. To reiterate, the team he was playing on contains two of the best Fortnite players in esports. That said, he outperformed them on an embarrassing level.
It was shortly after round one of the tournament that he set the kill record of 33 kills. This stood for around a week and a half until Mendo broke the record recently. Dizzy holds the number one spot over Mendo because he has both played in more tournaments and has solidified himself as the best player. In the coming weeks, these two could easily exchange spots, but for now, Dizzy is certainly the best player in the game.
Twitch: https://www.twitch.tv/dizzy
Twitter: https://twitter.com/dizzfila (@dizzfila)   
If you are interested in esports and streamers, these articles may interest you:
Image Gallery