(Top 10) Apex Legends Best Lifeline Skins That Look Freakin' Awesome
Updated: 22 Jul 2021 7:10 pm
Fire away! Death spurts from an Alternator SMG in the hands of the lifesaving Lifeline.
Ready To Save Lives Like A Pro?
Looking for the best skins available for a lifesaver like you? Look no further! Check out our list of the 10 greatest Lifeline skins in existence!
10. London Calling (Okay)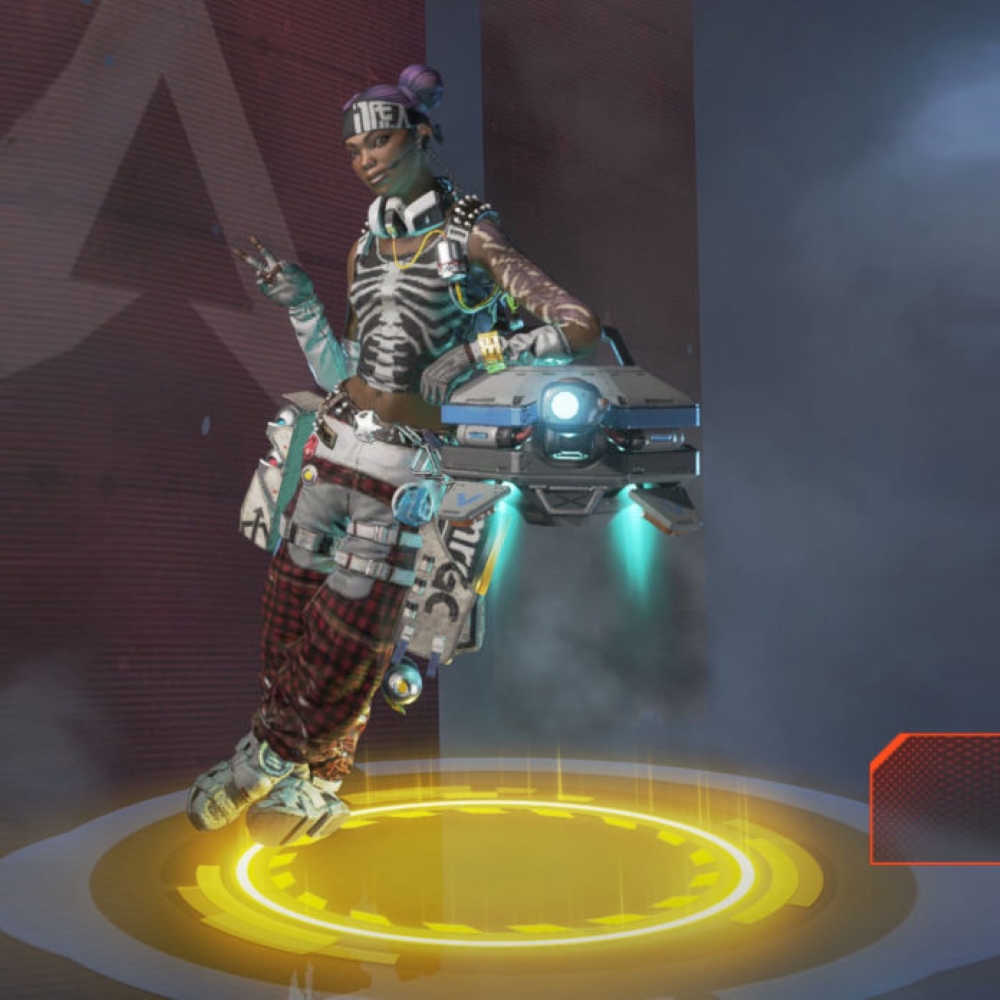 London Calling features a vest and gloves that look like x-rays, purple hair, painted arms, and red and black checked pants. The belt has a silver star on it and the boots and straps are all white.
What makes London Calling awesome:
X-rays are associated with doctors and this skin makes your Lifeline look like an x-ray.
The purple hair adds a wild flair to a very important job. If you like being different, try it out!
Looking like half a skeleton is definitely an intimidating factor for your enemies!
How to get London Calling:
Go to the Legends menu. Choose Lifeline. Go to Skins, select London Calling under the Legendary section and craft it for 1200 crafting metals.
9. Blossom (Okay)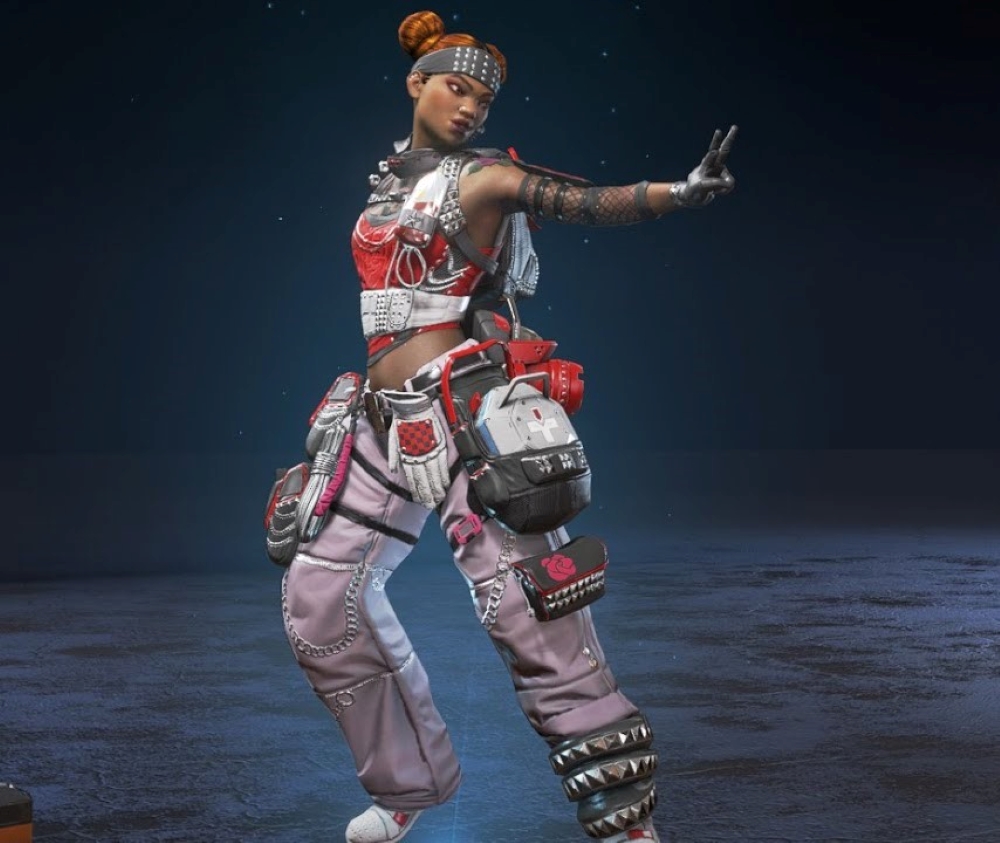 Blossom has pinkish-purple pants, white shoes, and a red vest and jets. It also has white and red gloves as well as some black on the pouches and left ankle covering.
What makes Blossom awesome:
It's quite feminine, which very few of the other skins are.
The color of the pants, together with the white, closely associate it to a flower. Flowers are fragile and beautiful, something worth protecting.
The red vest and jets add an element of danger to Lifeline and serve as a warning to anyone who underestimates you.
How to get Blossom:
To get Blossom you had to buy it from the store for 500 Apex Coins during the Voidwalker event.
See Blossom in action: 
Blossom gameplay.
8. Vital Signs (Okay)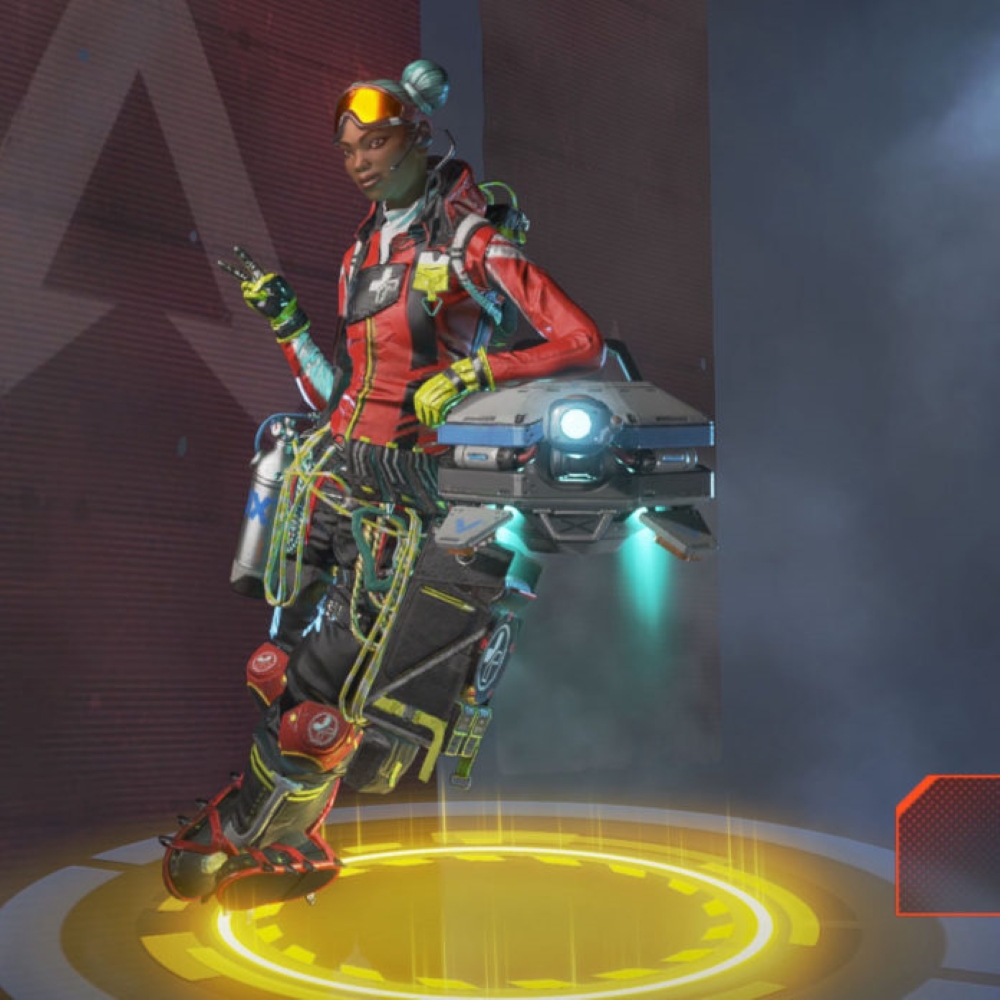 A red jacket with red knee pads and lining on the black pants and boots gives this skin a utilitarian touch. Yellow gloves and stripes add a bit of variety.
What makes Vital Signs awesome:
Red is commonly associated with medics and emergency response services, which is exactly what you are as Lifeline.
The white crosses on the knee pads add unique detail that makes the medic theme of this skin more authentic.
Your buddies will be able to see you from miles away if you call for help because you're bright red!
How to get Vital Signs:
Go to the Legends menu. Choose Lifeline. Go to Skins, select Vital Signs under the Legendary section and craft it for 1200 crafting metals.
See Vital Signs in action:
Vital Signs gameplay.
7. Organized Anarchy (Okay)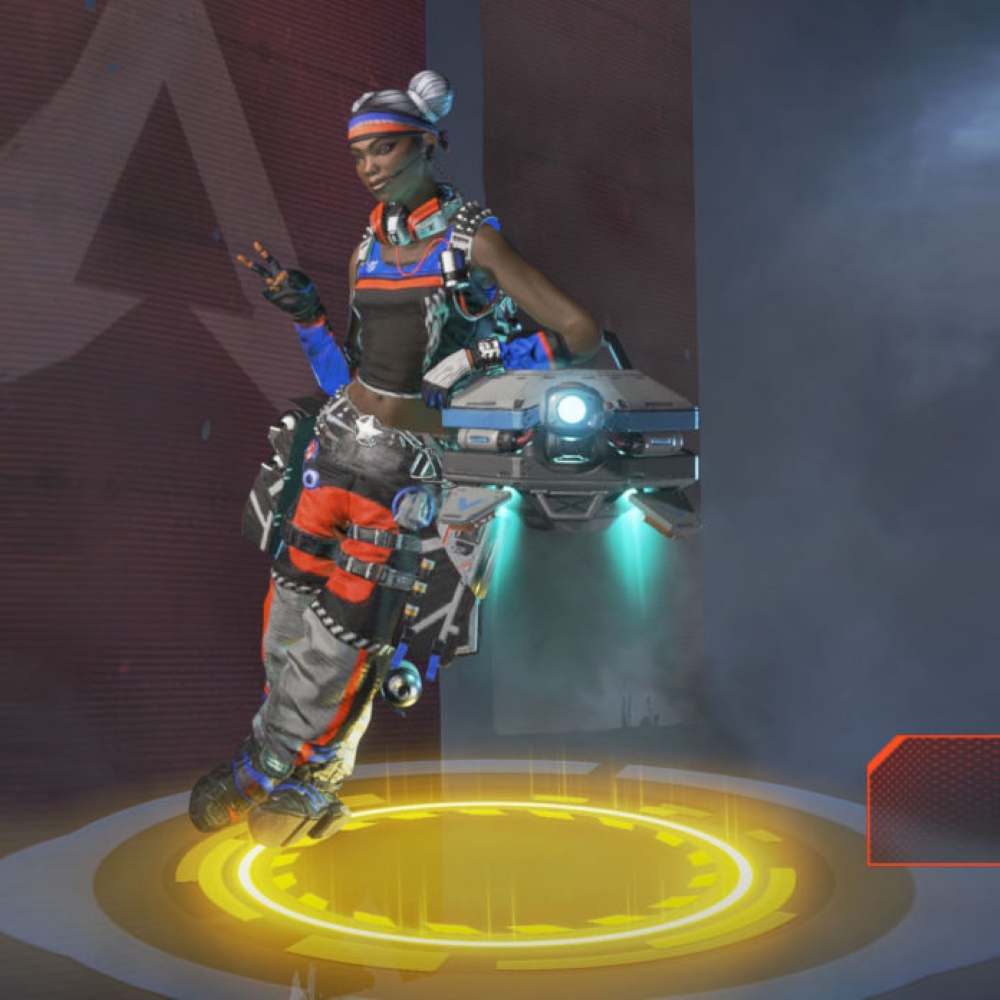 Organized Anarchy is a colorful combination of orange, black and silver pants as well as a black orange and blue vest.
What makes Organized Anarchy awesome:
The vivid combination of colors suits the name perfectly.
Are you smart and creative? Silver just happens to represent wisdom and orange represents joy and creativity. Perfect eh?
The combination of so many colors breaks the monotony of the many mono-colored lifeline skins.
How to get Organized Anarchy:
Go to the Legends menu. Choose Lifeline. Go to Skins, select Organized Anarchy under the Legendary section and craft it for 1200 crafting metals.
6. Green Widow (Good)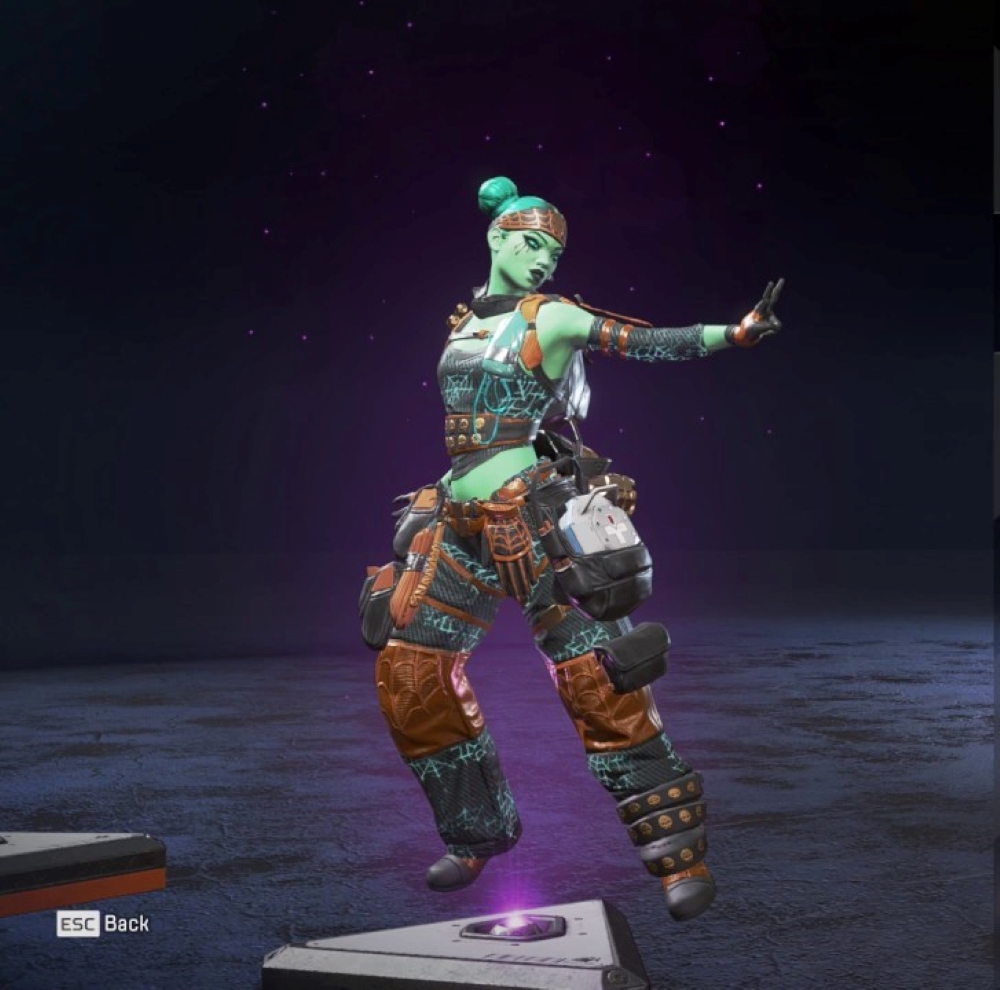 A green body dressed in navy grey pants and a vest, which are decorated in turquoise spider webs. Copper-colored fabric covers the knees and lines some of the pouches and straps.
What makes Green Widow awesome:
It turns Lifeline into a deadly looking green.
It is limited to the Halloween event which took place shortly after the start of Season 3, so you can show it off to all the noobs.
Spiders are really patient, so if you're the type of player who sits and waits for his prey to fall slap bang into trouble, this skin will fit you like a glove!
How to get Green Widow :
To get Green Widow, you had to get it in a Halloween Event Apex pack. Alternatively, you could buy it for 1000 Apex Coins during the event or craft it for 800 crafting metals during the event.
See Green Widow in action:
Green Widow gameplay.
5. First Responder (Awesome)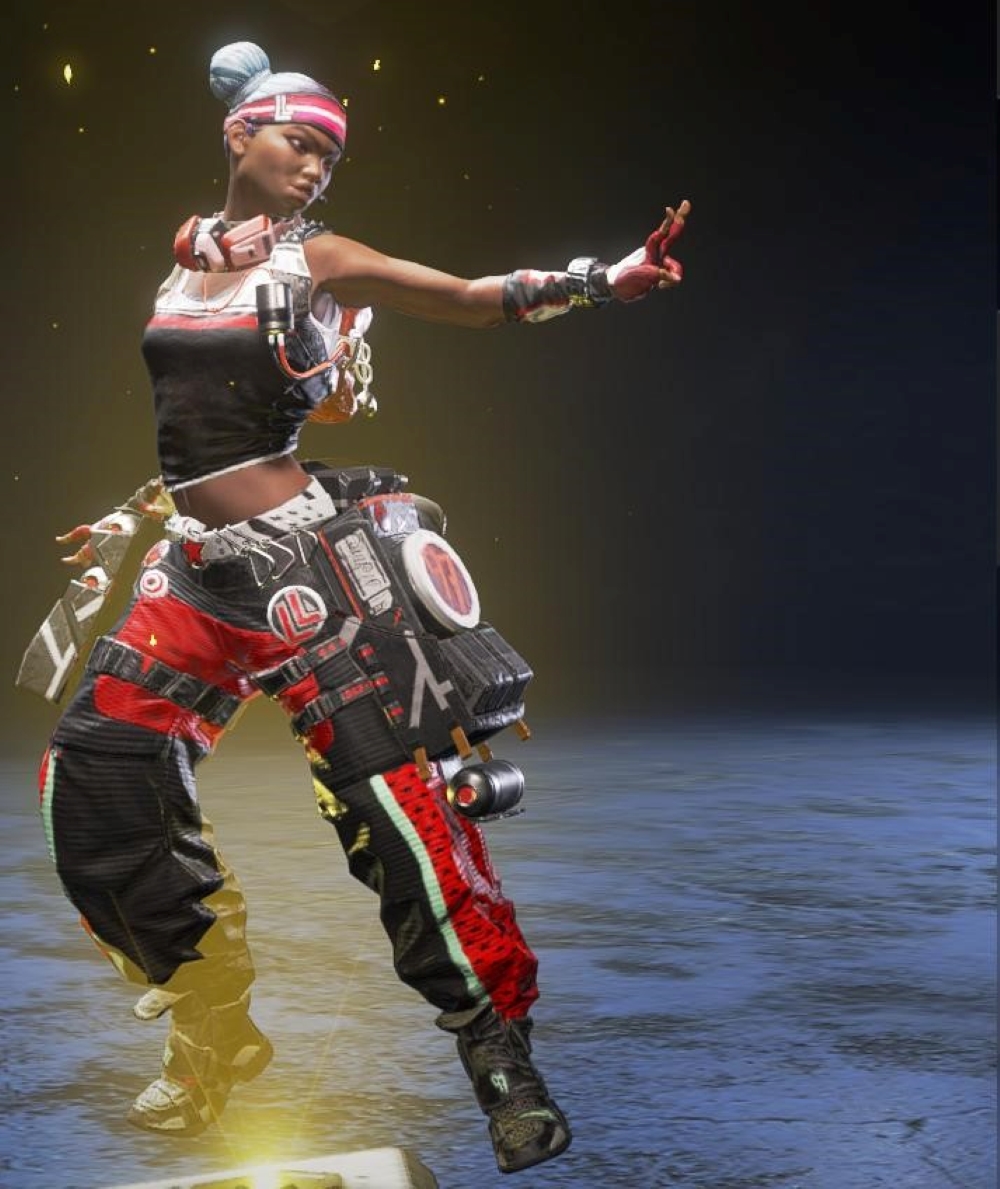 Red and black pants are topped by a black, red and black vest. Touches of white are added in the form of stripes and a white belt. The feet are covered by black and white trainers.
What makes First Responder awesome:
The name is just right for the type of guy who is always the first to be there. You that type of guy, or girl?
The combination of red, white and black is seen as the bringing together of death (black), purity and goodness (white) and life or aggression (red). You (purity and goodness) bring death (by aggression) or give life, by helping your buddies. Cool, right?
You the Speedy Gonzales type? Well, notice that this skin has trainers on the feet, much better for running than heavy boots!
How to get First Responder:
To get First Responder you need to already have Organized Anarchy. Once you have Organized Anarchy you can buy First Responder from the store for 6500 legend tokens.
See First Responder in action: 
First Responder gameplay.
4. Balance Shift (Awesome)
Balance Shift has a blue jacket, orange pants, and black boots. It also has touches of silver and purple.
What makes Balance Shift awesome:
It's an upgraded version of a Legendary skin so if you can have better than the best, why not?
The blue and silver compliment each other flawlessly.
Blue symbolizes trust, loyalty and intelligence, all pretty nice stuff to be, right?
How to get Balance Shift:
To get Balance Shift you need to already have Vital Signs. Once you have Vital Signs you can buy Balance Shift from the store for 6500 legend tokens.
See Balance Shift in action:
Balance Shift gameplay.
3. Peak Performer (Awesome)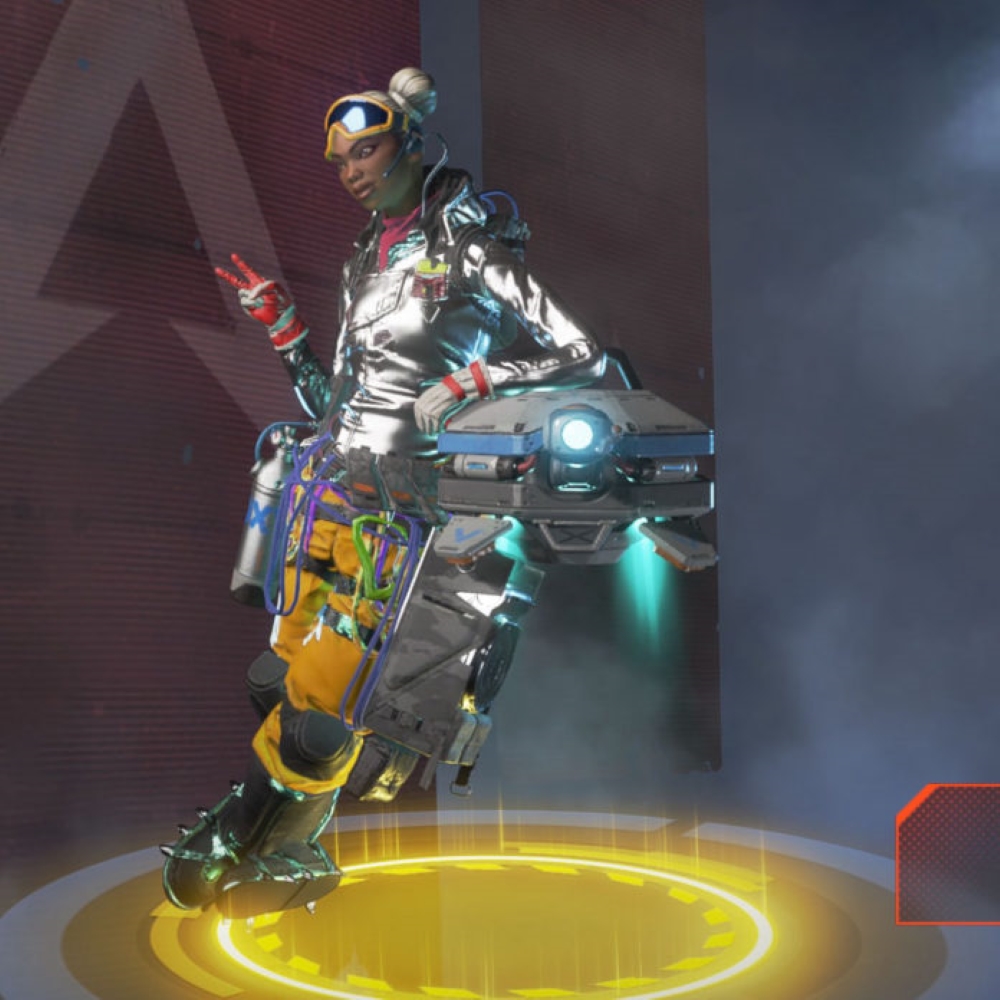 This skin sports a shiny silver jacket, a gas cylinder on the right hip and yellow pants. It also has silver hair and an orange rimmed black ski mask.
What makes Peak Performer awesome:
Yellow pants give it a happy atmosphere.  You're happy as can be, right?
The silver jacket makes your Lifeline look pretty classy. Time to dazzle the crowd!
The shiny studs on the black boots look like they could do some serious damage if applied to an enemy's face, don't you think?
How to get Peak Performer:
Go to the Legends menu. Choose Lifeline. Go to Skins, select Peak Performer under the Legendary section and craft it for 1200 crafting metals.
See Peak Performer in action: 
Peak Performer gameplay.
2. From the Ashes (Legendary)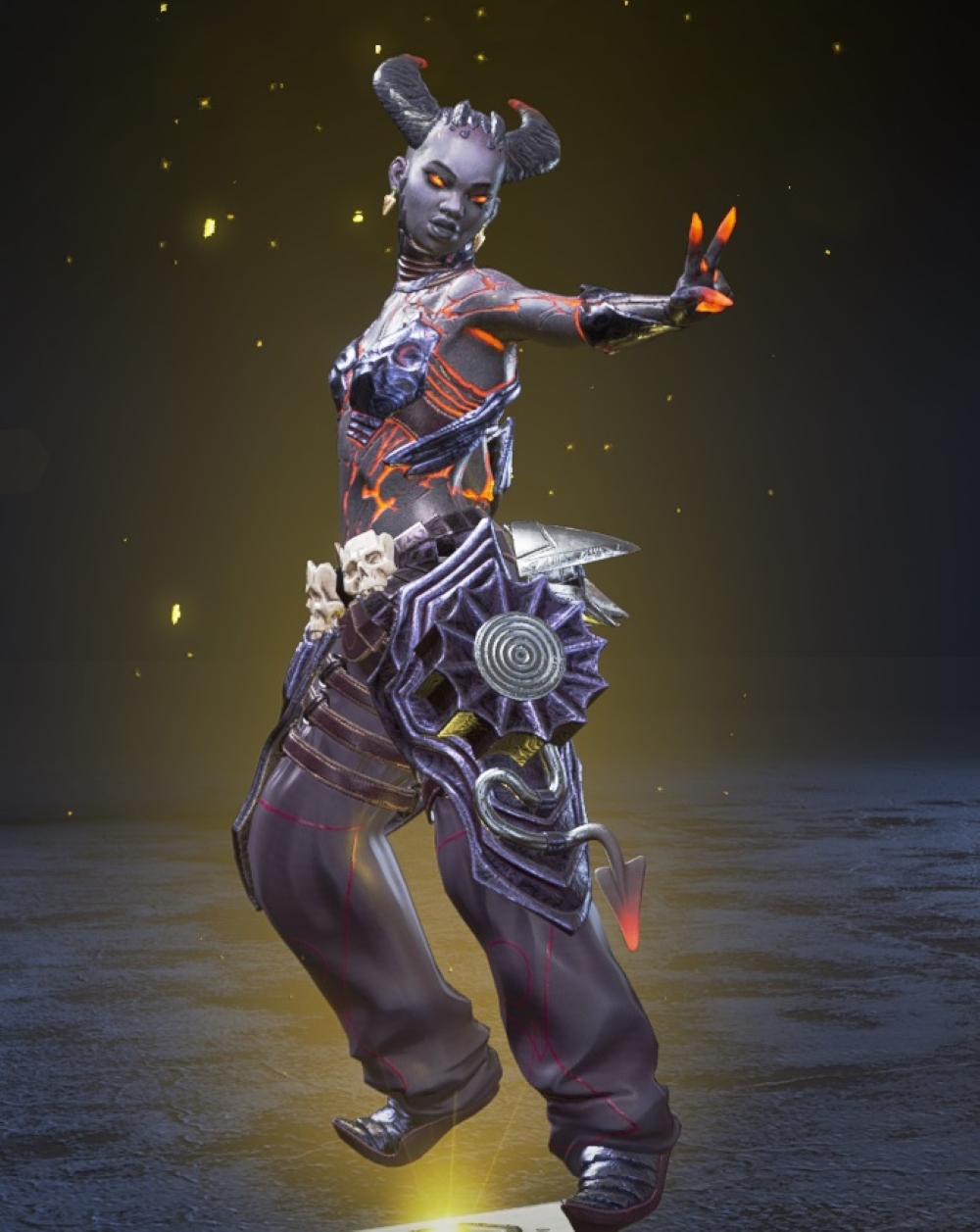 From the Ashes is shades of purple, except for the orange-red lava in Lifeline's veins and the 2 white skulls on her belt. 2 purple horns add to the demonic look.
What makes From the Ashes awesome:
You look like completely the opposite of a lifesaving medic. Rather, you look like a life-taking one.
Imagine how the demonic look will freak out your enemies as you implement your brand new finisher on them!
The lava running through your Lifeline's veins add an element of power to this skin.
How to get From the Ashes:
To get From the Ashes, you need to buy the Apex Legends Season 3 Battle Pass from the store. Go to the store and click on Battle Pass. You can buy it for 950 Apex Coins. Then all you have to do is make it to level 53 and unlock From the Ashes.
If you want to get to level 53 faster you can buy the Battle Pass Bundle for 2800 Apex Coins instead. It gives you the Battle Pass and unlocks the next 25 Battle Pass levels for you!
See From the Ashes in action: 
From the Ashes gameplay.
1. Guardian Angel (Legendary)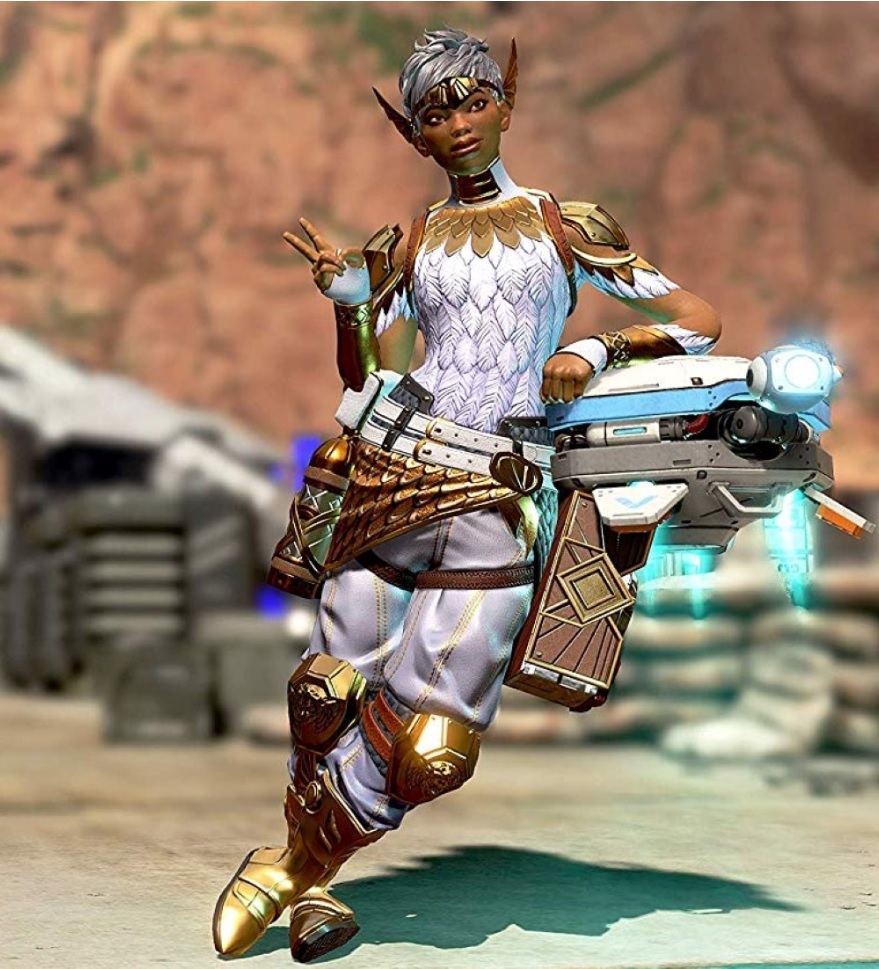 Golden Angel has white and gold feathers for the upper body and white trousers. It has golden boots, knee pads, armbands, shoulder pads, and necklets. It also has golden trim and 2 golden wings on either side of Lifeline's head.
What makes Guardian Angel awesome:
It makes you look like an angel and obviously, your treatment of your squadmates clearly makes you one. (I hope!)
Angels are said to guard over little children. In the same way, you can guard over your squadmates' lives if you play Lifeline and this skin makes it obvious.
White and gold make you look very rich, prestigious and elegant.
How to get Guardian Angel:
You need to buy the Apex Legends physical disc Lifeline Edition for $19.99, or you can buy the Lifeline-Bloodhound double pack for $38.99. You can check out what you get here: https://www.ea.com/games/apex-legends/news/lifeline-edition-bloodhound-edition-physical-release
See Guardian Angel in action:
Guardian Angel gameplay.
Also be sure to check out:
Image Gallery