Telltale Games: A List of the 10 Best Telltale Games to Play in 2015 and 2016: Page 9 of 10
Updated: 24 Jul 2015 5:30 am
The newest Walking Dead installment.
2. Tales From the Borderlands
Interact with Pandora like never-before with choice-based gameplay.
You play as Rhys and Fiona—two people who are thrown together on an adventure after a shady deal goes south.  Tales From the Borderlands takes place on Pandora after the events of Borderlands 2.  You will see other characters from Borderlands, but you have to play Tales to find out just exactly who.
Tales From the Borderlands allows a new way to interact with the elements of Pandora and the Borderlands through Telltale's classic choice-based gameplay.  Instead of shooting things, you're interacting and guiding the story.  Even Gearbox thinks this is a good idea. 
This game will pull humor from the Borderlands universe, as well as some of its darker elements.  Tales really does compliment the other Borderlands titles. 
That said, you will certainly get more of a complete story if you have played Borderlands and Borderlands 2.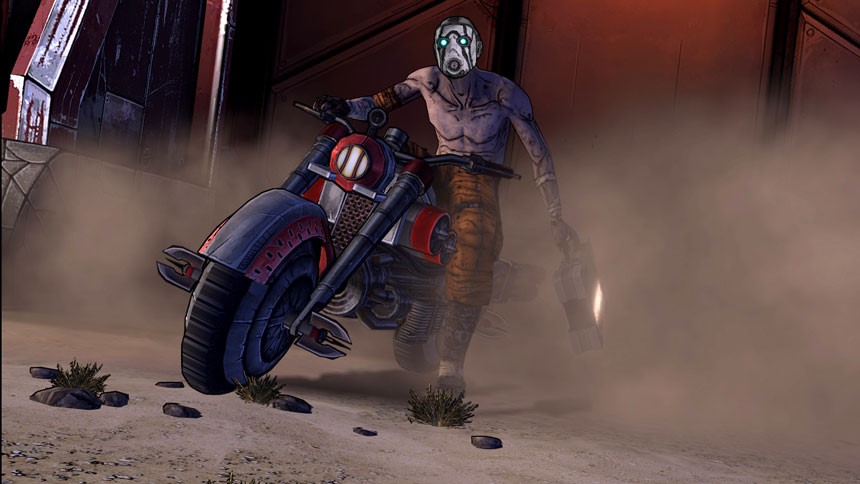 Recognize this guy? 
Gearbox is very excited that Telltale is expanding upon the vast and rich world of Borderlands in more ways than standing and listening to people talk to you, or shooting them in the face.  So while Gearbox focuses on making a really good FPSs, Telltale can focus on making an adventure game based on choices. 
My rating: 5/5
Official site: https://www.telltalegames.com/talesfromtheborderlands  
Image Gallery