Telltale Games: A List of the 10 Best Telltale Games to Play in 2015 and 2016: Page 2 of 10
Updated: 24 Jul 2015 5:30 am
The newest Walking Dead installment.
9. The Walking Dead: Season 1
Debut trailer for The Walking Dead. 
Here, you will play as Lee Everett.  He was a convicted criminal, but the post-apocalyptic and zombie-ridden world has offered him a second chance.  It's his goal to protect the orphan, Clementine. 
The Walking Dead introduces a "tailored" gameplay, where the choices you make determine the outcome of the game.  Your outcomes might vary vastly from someone else who plays it.  This is especially evident in situations where you have to choose whose life to save, if any. 
Guess what else ups the ante? You have time limits on choices too, sometimes.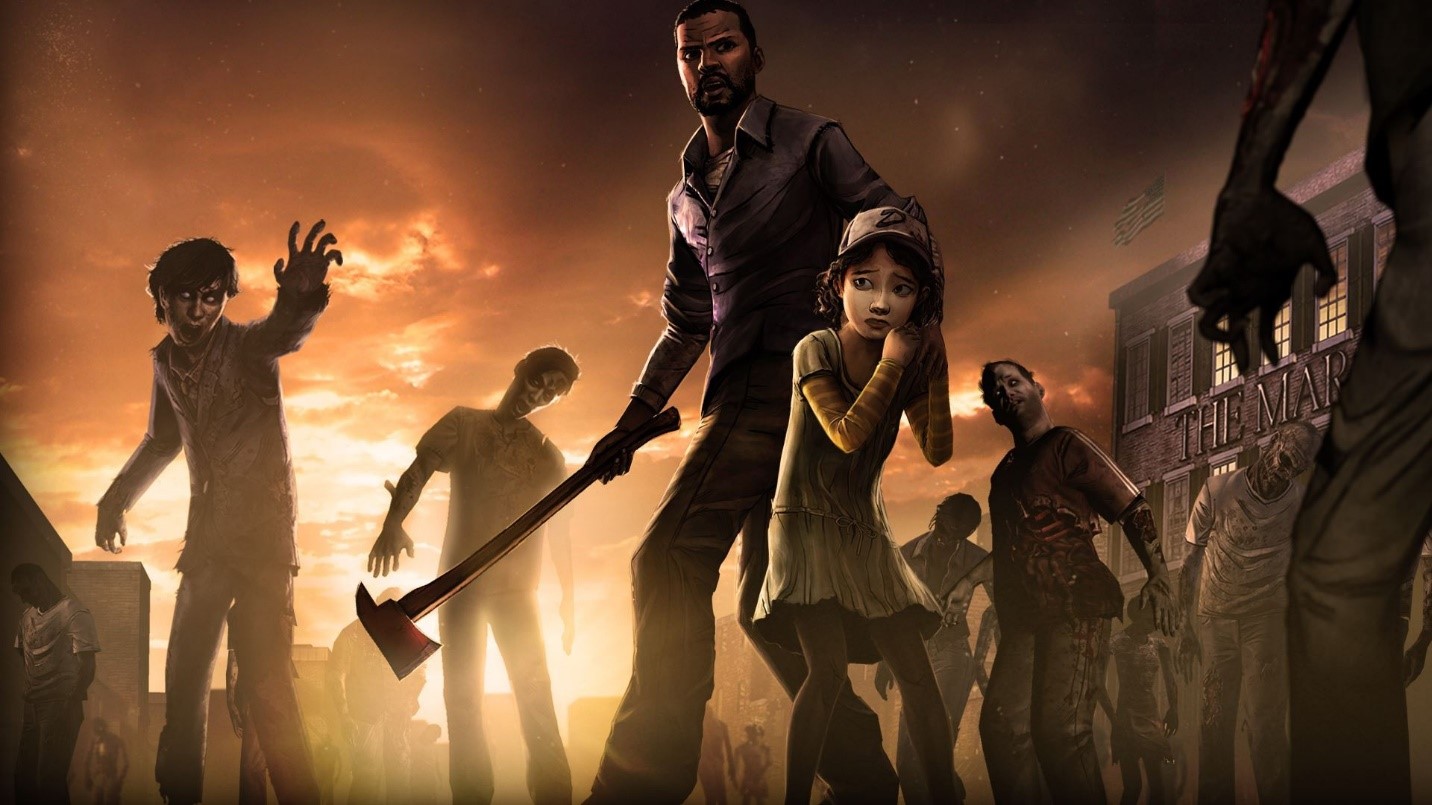 Interested in some zombie-adventure-horror?
This game has won over 90 Game of the Year awards.  It also received a 76% approval rating here on GamersDecide.  That's somewhere between "amazing" and "epic."
My rating: 4.2/5
Official site: https://www.telltalegames.com/walkingdead/season1/
Image Gallery