[Top 25] Minecraft Best Adventure Maps Every Player Should Try
Updated: 14 Sep 2022 10:07 pm
Are you ready to take on the 25 best adventure maps?
Which are the best adventure maps in Minecraft?
Minecraft is a game full of game modes and minigames which make it fun and very creative. These types of minigames are mostly created by the players and that's what makes them even greater since you will have more to choose from and many different ways to have fun. 
For that reason, we came up with a list of the top 25 best adventure maps that every player should try.
25. Adventure Time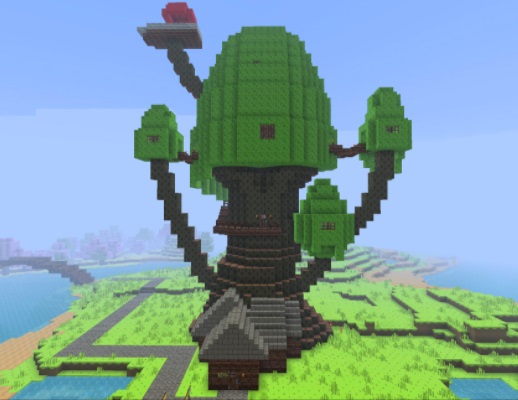 This map will take you to the world of the famous TV show "Adventure Time", relive the show but now in the world of Minecraft, this map has many quests and features inspired by the show, making it a great experience for fans and even for those who are not such big fans. 
What's great about this map:
24. A fox's life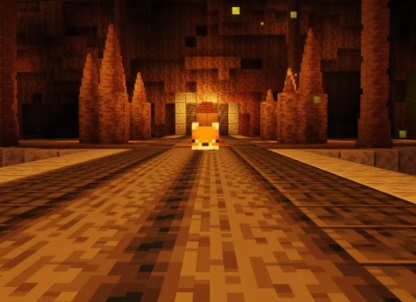 Experience Minecraft but now through the eyes of one of the cutest mobs in the game, the "Fox", this map will turn the player into a fox and let you explore as you complete quests and collect different objects by yourself or with the help of your friends. 
What's great about this map:
23. BiomeBox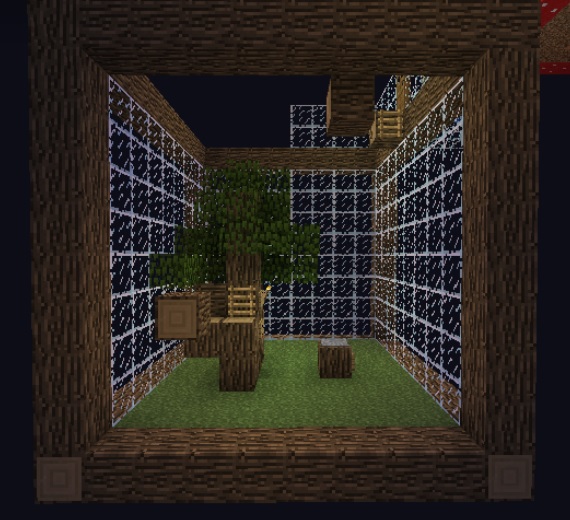 This map is a fun and entertaining one where the player must "parkour" its way out of the map, there are tons of levels for the players to experience, each one based on a different biome. 
What's great about this map:
22. Toy Story 2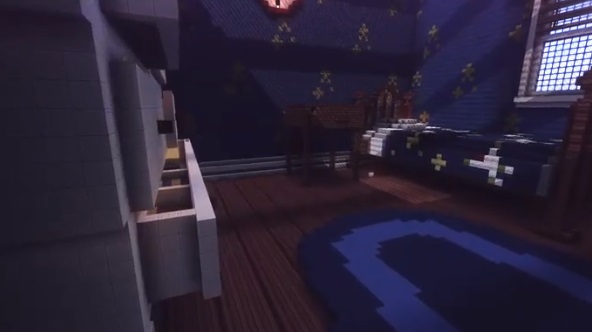 Based on the world-famous movie, this map will spawn the player in a very carefully constructed room based on Andy's room from the movie. This map is full of challenges and quests based on the movie that will give the player a full boost of nostalgia.
What's great about this map:
21. FNAF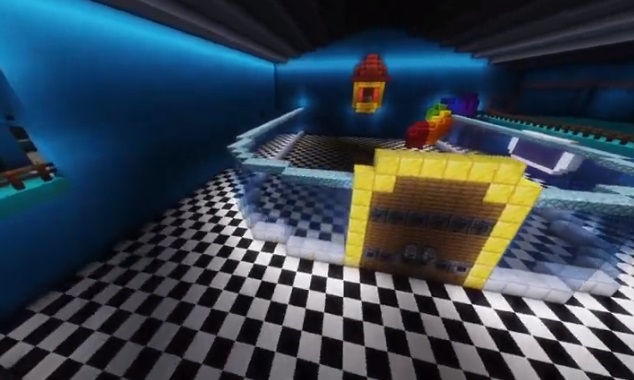 This map is inspired by the famous horror game, the atmosphere and the textures are so well made that it will make you feel like you are playing the original game, play through the most famous scenarios as you try to escape the monsters that are trying to hunt you. 
What's great about this map:
20. Casino night hitman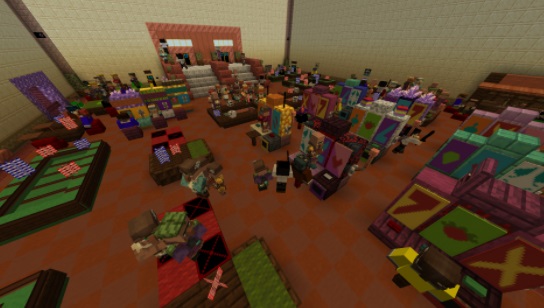 Take on the role of a highly trained assassin in this fun hitman inspired map, your objective is simple, take on the three targets you were assigned to take down, how you do it depends on you.
What's great about this map:
19. Underwater Mob arena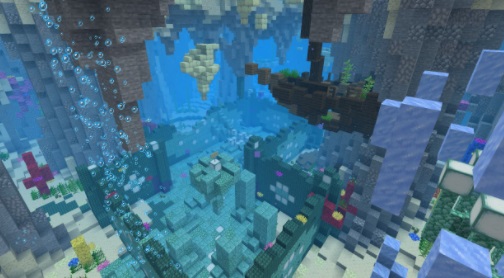 Everyone knows the underwater world in Minecraft is one of the least explored ones, but in this fun adventure map, you will have to defend yourself from the 20 waves of enemies that only seem to get harder each time you progress into a new wave. Who said water levels were not fun?
What's great about this map:
18. Dragon tower defence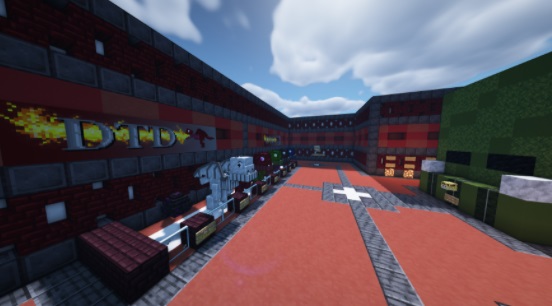 You have 5 nights to protect the queen's eggs from the seemingly endless hordes of enemies that want to destroy them, you can use the power of your dragons to help you, one thing is certain, good times are guaranteed. 
What's great about this map:
17. Basebuilders Minigame
The zombie apocalypse has begun and now you need to build yourself a base to protect yourself from the hoards of zombies that are trying to break in and eat your brains; find creative ways to build your base and protect it so no zombie can get in. 
What's great about this map:
16. Wild West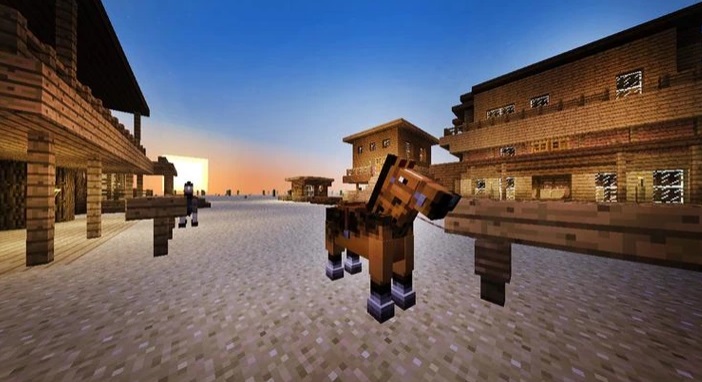 This may not be Red Dead Redemption, but it sure takes you back to the wild west. Do you think you have what it takes to survive this lawless town you just arrived in? This map is full of challenges and goals to achieve which makes it quite a barrel of fun. 
What's great about this map:
15. Fireworks parkour
The thing that makes this parkour adventure map truly stand out is the fact that it is aesthetically inspired by the famous game, mirror's edge; and the fact that you have to use TNT to help you with your parkour moves. 
What's great about this map:
14. Wrath of the fallen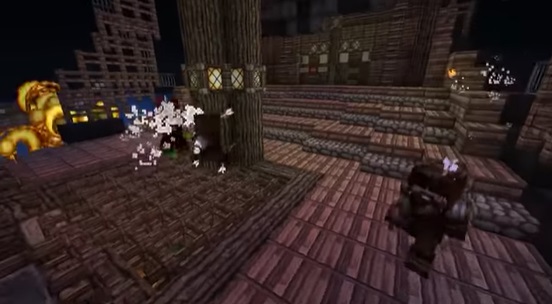 Another adventure map by the famous Hipixel, this time a role-playing hack and slashed based adventure map full of boss fights and unique monsters to fight against and different biomes and places to explore. 
What's great about this map:
13. Pokemon Johto
Finally, experience what it's like to live in your pokemon world, this map is full of unique places and monsters inspired by the world of pokemon, battle your way and catch them all in this unique and fun adventure map.
What's great about this map:
12. Beware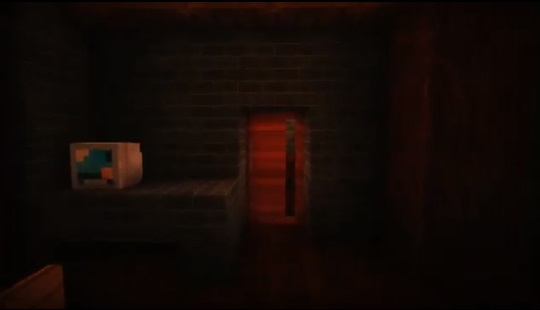 Beware is a psychological horror map, where the main objective is to get out of a house that appears to have no exit whatsoever, the dark atmosphere makes it a perfect game to play by yourself at 3 am and get the scare of your life. 
What's great about this map:
11. Herobrine's return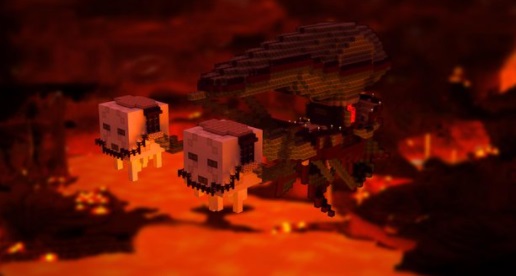 This is the sequel to one of the most famous maps by Hypixel, "Herobrine's mansion"; this map features a unique RPG experience like no other. You can play its unique story or the thousands of side quests that this map has to offer, whichever you choose, a good time is always guaranteed.
What's great about this map:
10. SkyBlock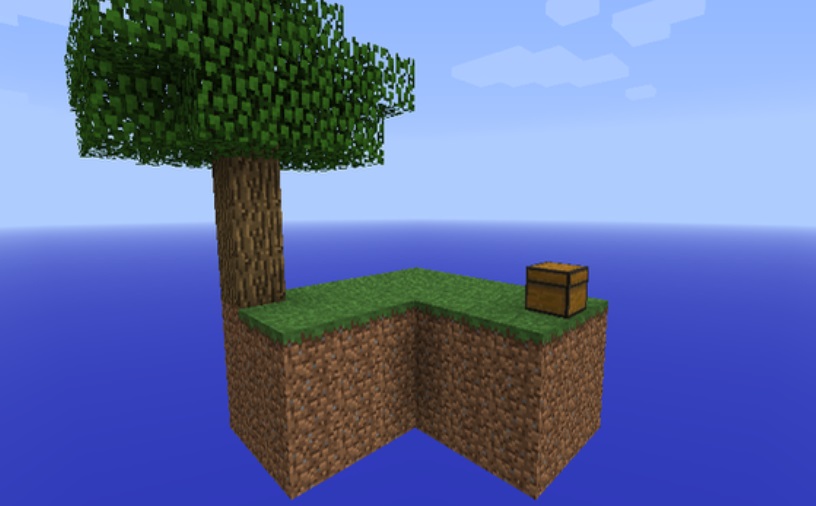 Well, what can we say about one of the most famous adventure maps out there, if you don't know by now what sky block is, then you've probably been living under a rock. The point of the map is to find your way out of a floating island where you spawn, all of this using the resources from the island.
What's great about this map:
9. Heart of darkness 
This is a story-based RPG adventure map, where the player has to complete missions provided by the NPCs that can be found roaming around the map, each mission is unique, and completing them will reward you with lots of items and rewards.
What's great about this map:
8. Cobble trouble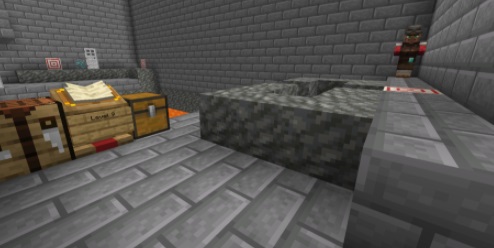 This map is built around cobblestone and will challenge the player's knowledge of this block; the point of the game is to complete a series of puzzles all based on cobblestone and its history and uses; do you think you know enough about cobblestone to take the challenge?
What's great about this map:
7. The Asylum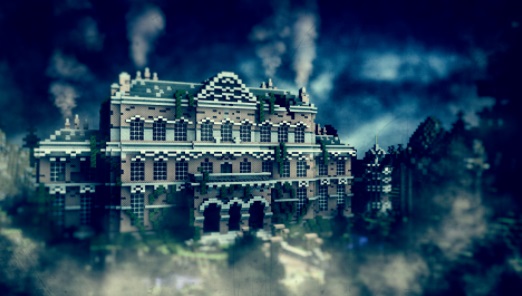 The point of the game is to find a way out by completing a series of creepy and fun levels.
What's great about this map:
6. Poison
 
Poison is a horror map full of constant horror and action where the player must solve a series of puzzles and survive to complete the story.
What's great about this map:
5. Revive the planet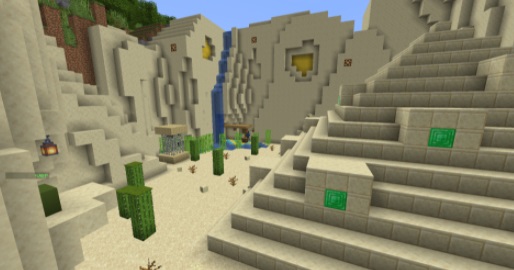 This map is all about reviving a dead planet where the player has landed, to do so, the player must solve a series of puzzles and riddles that will challenge their ingenuity and skill. 
What's great about this map:
4. Minecraft odyssey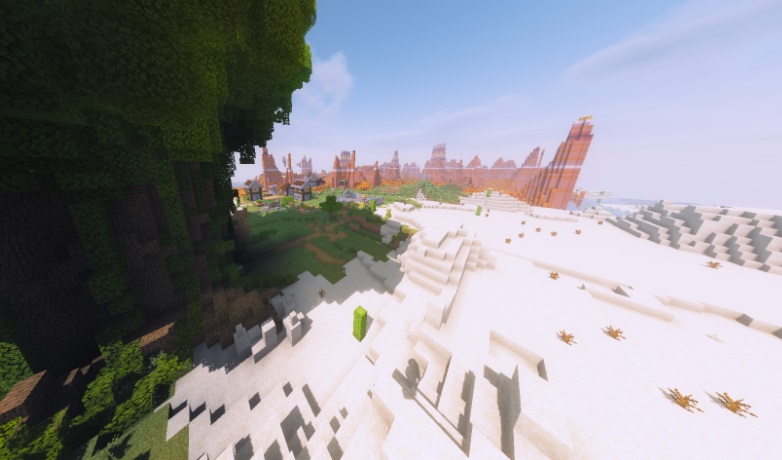 Inspired by the world-famous game; "The Legend of the Zelda", in this RPG adventure map the player must go through a series of temples to improve their armour and sword to prepare for the final battle between good and evil. 
What's great about this map:
3. Finding toast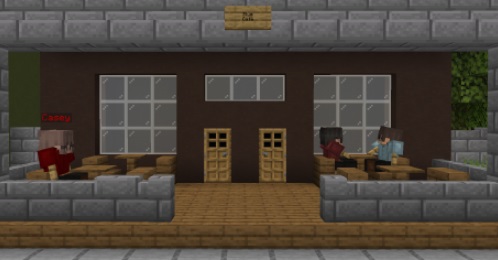 Finding toast is a short adventure map where the player must find its long lost pet rat toast, it all starts in a diner when all of a sudden you see a rat run into the sewer; "Could it be my long lost friend?" you ask yourself. So you wander into the sewer and that's where your adventure begins.
What's great about this map:
2. Ant farm survival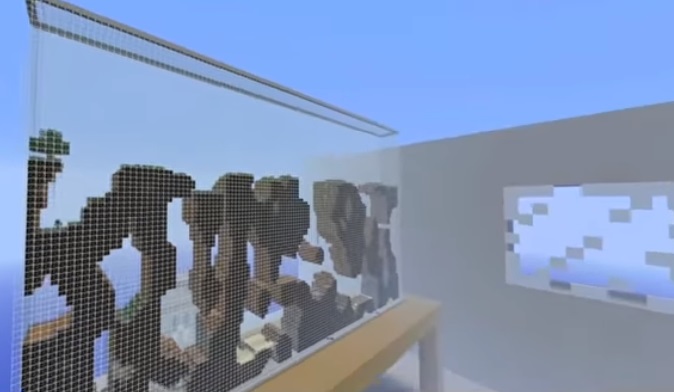 In this adventure map, you'll get to live what it feels to be an ant trapped inside of an ant farm. How will you get out? Simple, to get out you will have to complete a series of puzzles and levels that will put your skill and ingenuity to the test. 
What's great about this map:
1. Herobrine's mansion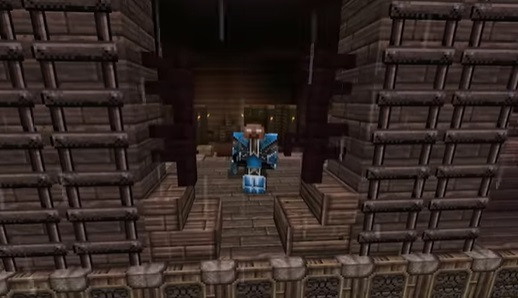 Herobrine's mansion is another one of Hypixel's creations, this RPG inspired mini-game is full of unique features, like boss battles, customizable items and fun features that make this adventure map one of a kind fun experience for anyone who plays it. 
What's great about this map:
You May Also Be Interested In: