Top 11 Games Like Minecraft (Games Better Than Minecraft In Their Own Way)
Updated: 01 Sep 2019 5:36 pm
Minecraft, the game our list was based on!
Minecraft has become something of a phenomenon since it was released in 2009. Gamers of all ages have been getting lost in its endless world for all that time, choosing how they want to play and survive through the game. This choice, alongside the fantastic crafting, combat, and resource gathering, makes Minecraft a game not to be missed by any survival or sandbox fan. But what if you know all of this already? What if you want something else, something similar, to sink your teeth into? Below are eleven games that have been likened to Minecraft, but that differ enough to make them exciting and interesting on their own.
1.       PixARK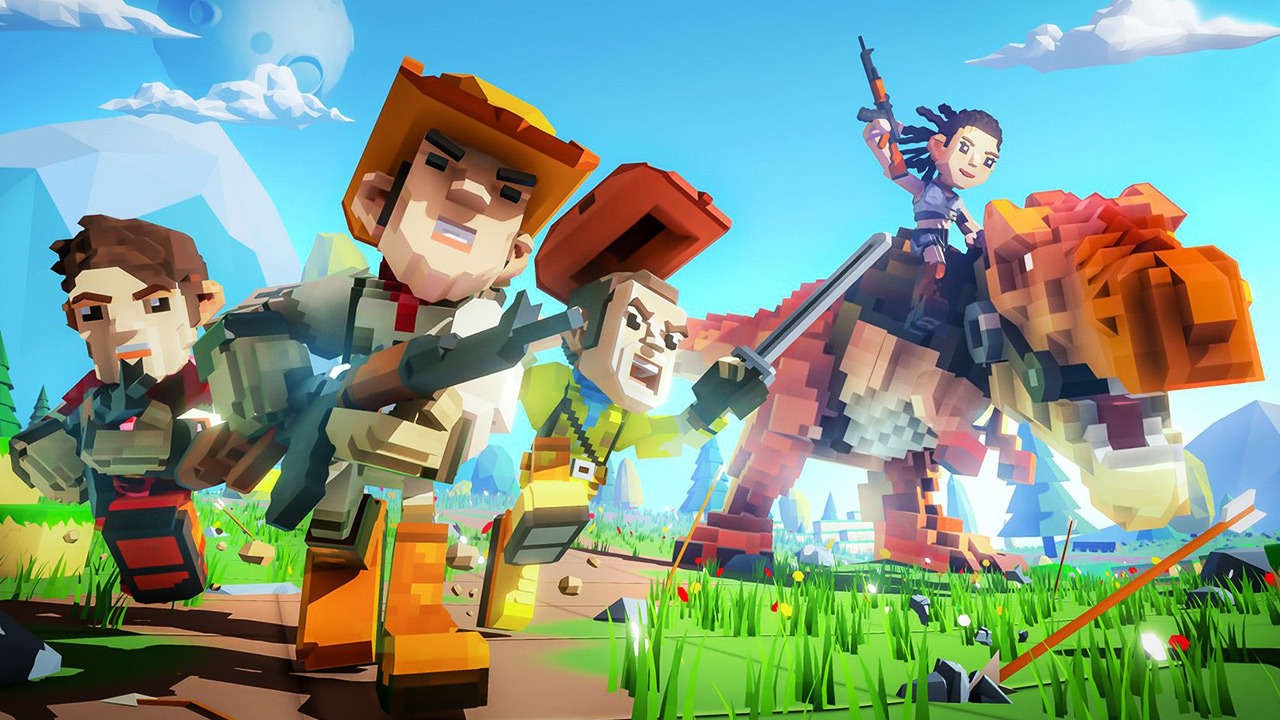 Fight with guns and swords on foot or on the back of a dinosaur as you explore this vibrant world!
PixARK is currently in Early Access, having been released in March 2018. It is a game based on the popular ARK franchise (ARK: Survival Evolved) but with a fresh take, using some of the characteristics we see in Minecraft and other sandbox survival games in a colourful, pixelated world. You are able to fight and survive against dinosaurs, build shelters from natural hazards, and tame (and ride) animals, while crafting, hunting, and harvesting all the way. Pretty much everything that you see in the game can be destroyed or harvested and rebuilt whatever way you want. Discover amazing locations and landscapes as you explore the world and scratch your Minecraft itch.
2.       Creativerse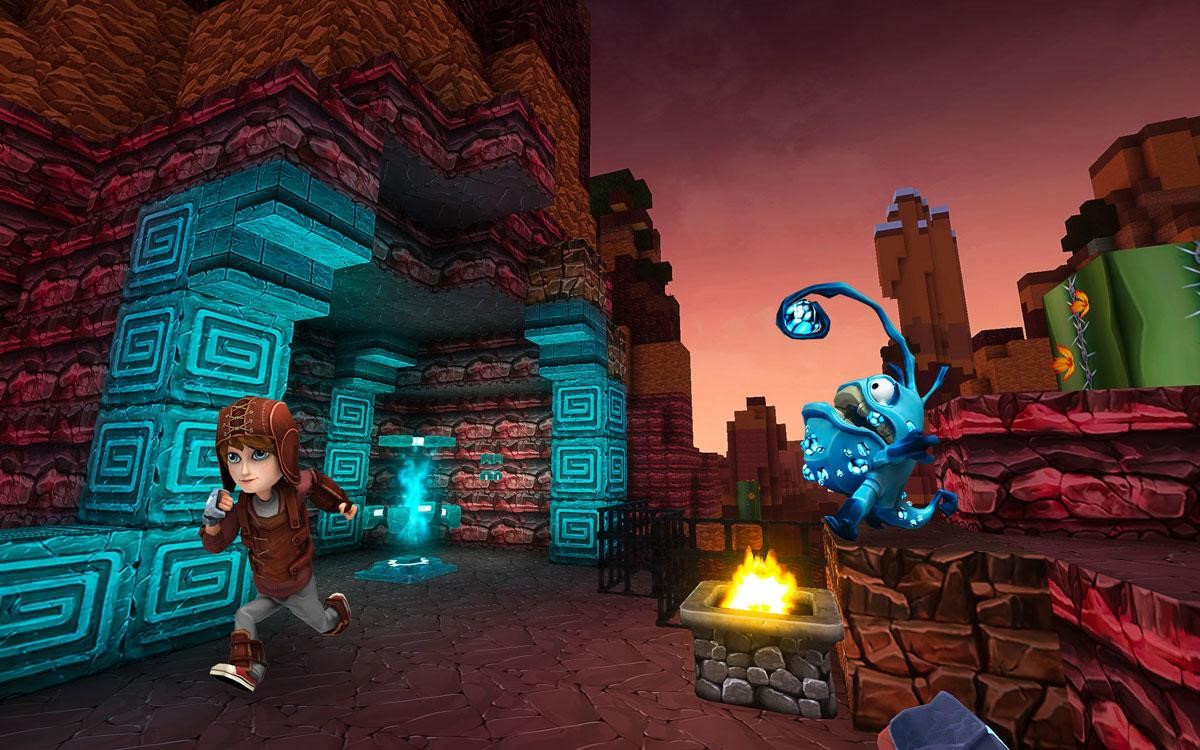 As you explore deeper into the world, you'll find more difficult monsters to test your skills
Creativerse is a block-based online sandbox survival game with a big lean on survival. The world in Creativerse is prefabricated but huge, with well over 600 areas for the gamer to explore, transform, and gather resources from. As the title suggests, creating and crafting are the player's main goals as they try to survive in this exciting and fun world. There are plenty of creatures to fight, loot, or tame, and lots of crafting, growing, and cooking the keep you busy. Players can upgrade their characters' mining cells and extractors which allow them to harvest better materials to generate some of the more intricate creations that can be found in existing or player-made Blueprints. There are also player-made adventures for the gamer to carry out alone or with friends!
3.       Rust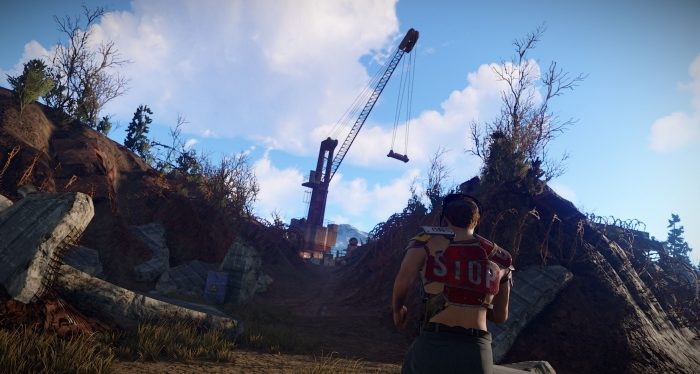 This realistic and tense game gives you plenty to think about as you try to survive the wilderness
Rust is a survival game that was originally intended to be a clone of DayZ, the popular zombie-survival game. However, Rust became its own entity and has now been fully released as of February 2018. This multiplayer game is a realistic survival game where the player begins each game with just a rock and a torch, forcing you to survive in the wilderness by gathering and crafting what you need to stay alive. There are bears and wolves to think about, other hostile players, and plenty of natural hazards such as hypothermia, starvation, thirst, and radiation zones. You must take your character from waking up naked on a randomly-generated map to being able to take on everything the world has to offer and survive for as long as possible, either on your own or with others. Random airdrops add to the excitement as players rush to pick up the loot, but if you are going to try your luck with one of them make sure you are fully kitted out before you do!
4.       Terraria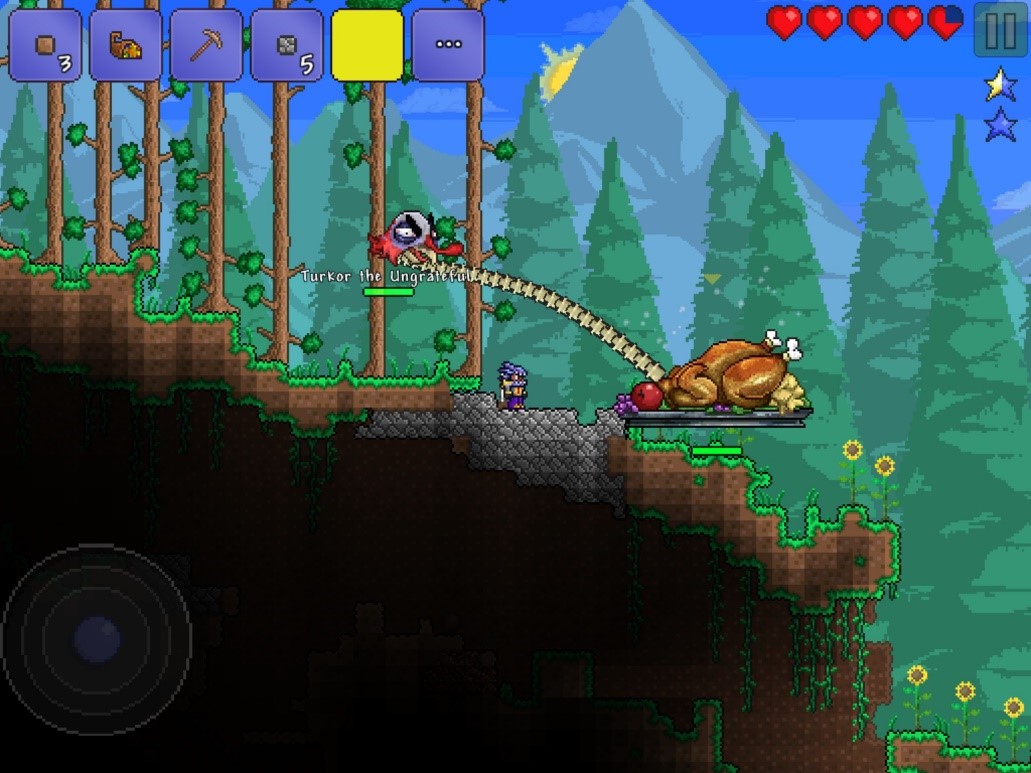 Don't be fooled by the game's 2D appearance - there is tonnes of depth in the world of Terraria
Terraria are a 2D action-adventure, sandbox game absolutely brimming with character and finesse. The game is procedurally-generated and gives the player plenty of freedom to explore, build, fight, and a craft their way through. That game has a beautiful and unique art-style that is reminiscent of Super Nintendo games of old, and has been described as a mix between Metroid and Minecraft. Though the game appears simple on the surface, with your character starting with just a pickaxe, an axe, and a shortsword, it has an incredible amount of depth and progression available to the gamer willing to spend their time in its world. Progression is tied to the imaginative bosses found throughout the world, and players can build their own house how they like and bring NPCs there to transact with. And there's magic… What more do you need?
5.       Don't Starve Together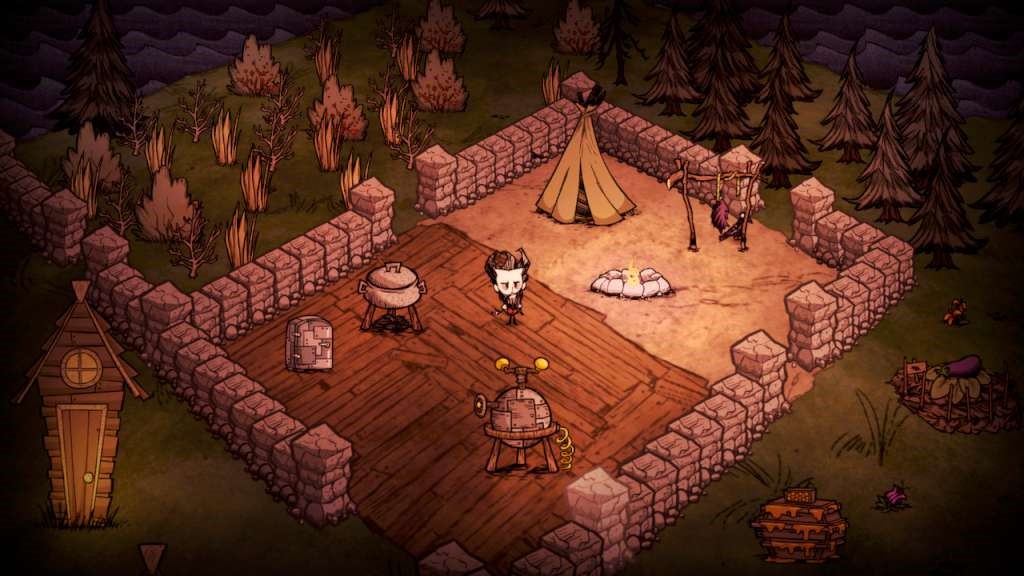 The wonderful, hand-drawn art style of 'Don't Starve Together' perfectly captures the dark and atmospheric mood of the game
Don't Starve Together is an open-world survival game that holds no hands as it drops you into the shoes of Wilson, a scientist, who must try and survive the dreary landscape he finds himself in. Influenced by Minecraft and Tim Burton, the game boasts randomly-generated landscapes where you must try and survive for as many days as possible, earning 20 Experience Points for every day you manage. But perma-death means that once you die, you must start again. This makes Don't Starve Together brutal but addictive, as you track and try to maintain Wilson's hunger, his health, and his sanity. Trying to keep Wilson mentally stable is a unique and interesting feature; robbing graves will be detrimental to you, but picking flowers will help keep him regular. There is an Adventure Mode for those seeking a little more story or you can stick to the extremely tense Survival Mode. Wilson also has a beard that slows freezing in the winter so, you know…
6.       Fortnite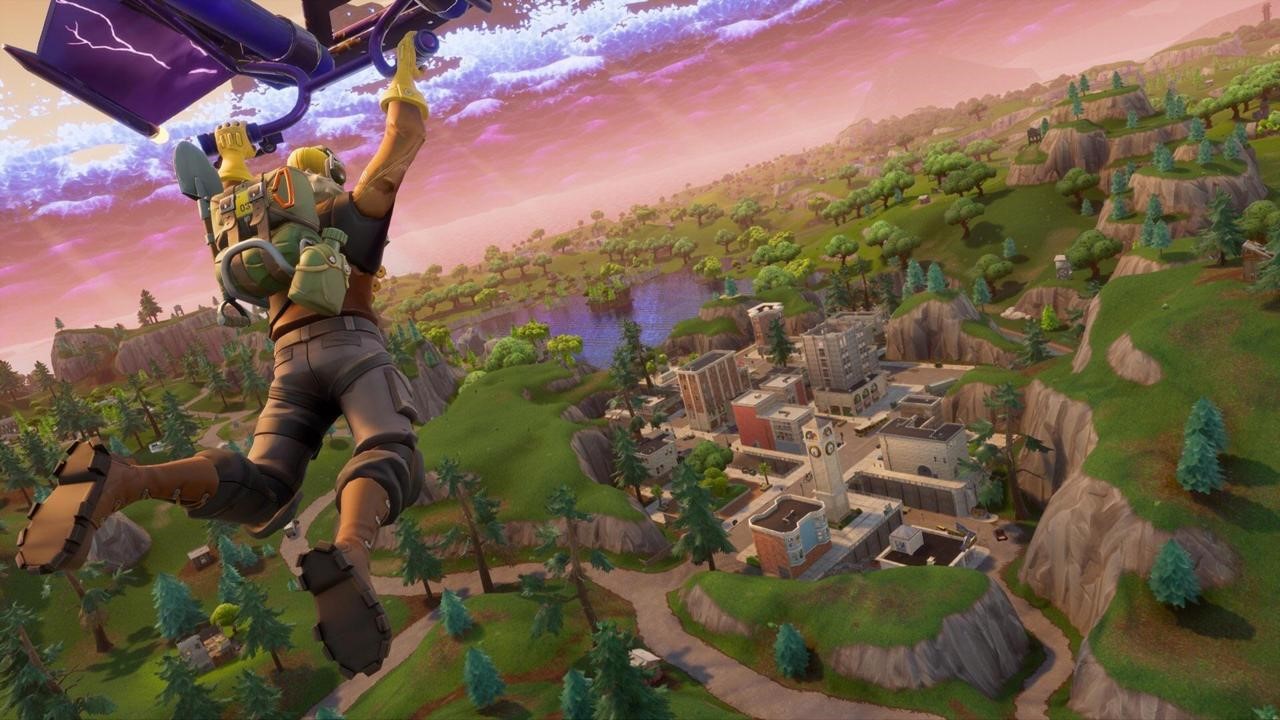 Epic Games called their 'Fortnite' a cross between 'Minecraft' and 'Left4Dead'
Fortnite is a co-operative sandbox survival game that was initially released mid-2017 and has since, like Minecraft, become something of a phenomenon. When a storm causes 98% of the population of the world to disappear, zombies begin to appear that attack the remainder of humanity. 'Save The World' mode sees up to four co-op players dropped into randomly-generated maps where they must gather resources, build forts, and construct weapons and traps to try and survive against the hordes of zombie enemies for as long as they can. The game wonderfully balances resource management and going out on missions to gain experience and gather more supplies to last longer. The game also now offers a new, free-to-play 'Battle Royale' mode where 100 players are dropped into a map from the sky, with the goal of being the last player alive up for grabs. This mode has become wildly popular, making Fortnite a major player on the survival game scene.
7.       Miscreated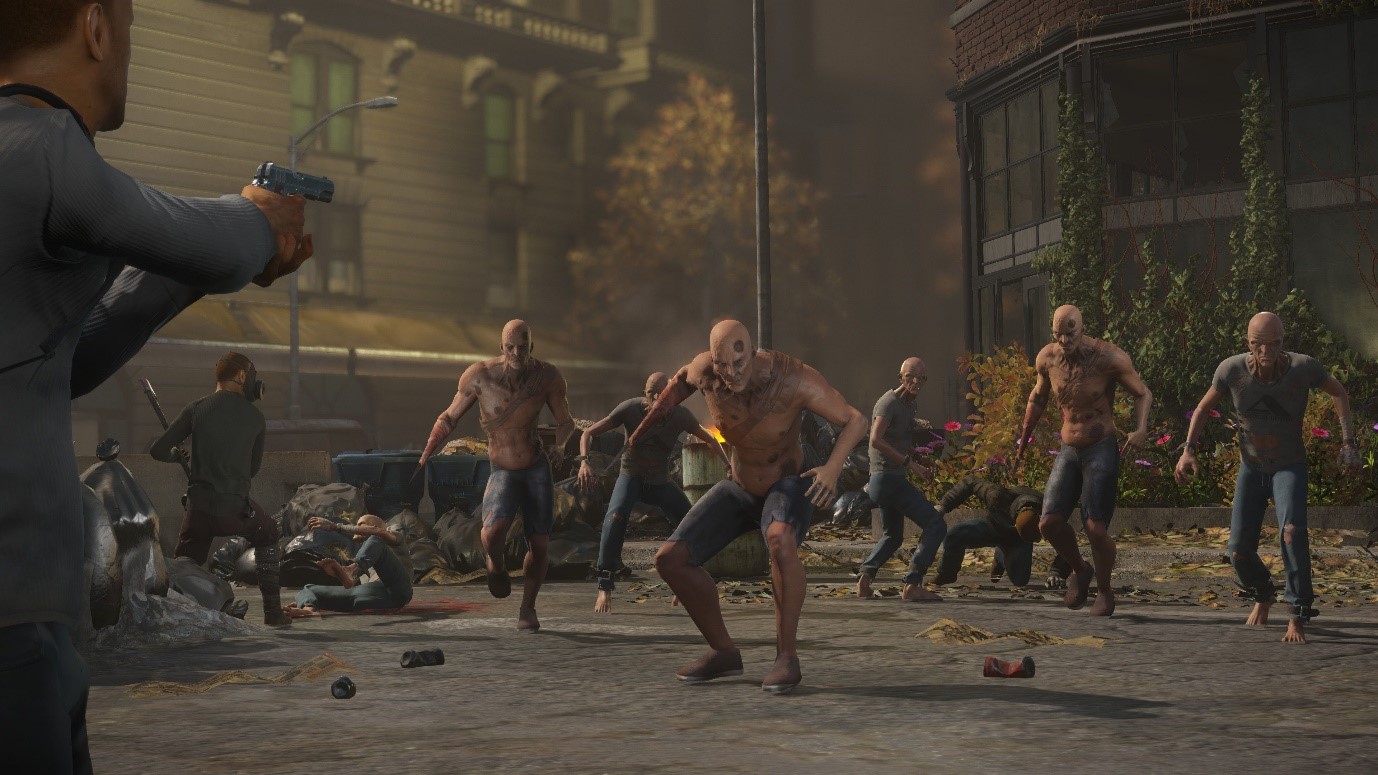 Try and survive against fierce mutants in this realistic, post-apocalyptic world
Miscreated is an online, open-world, post-apocalyptic sandbox game that sees humanity trying to hang on after a nuclear fallout. This gorgeous world feels like it was once lived in as you explore it, desperately trying to gather resources and food that will keep you alive. The game forces you to carry out a tense balancing act, as you choose to go it alone or take a risk and try and team up with other players who could turn on you for a certain resource at any moment. You can go out and craft, base-build, hunt, and find vehicles to assist with your survival, but must monitor your hunger and thirst levels throughout. The developers have promised a 'Battle Royale' mode in the future, and a huge 64km-squared map as the finished product. Get involved now and be ready for the upgrade!
8.       Lego Worlds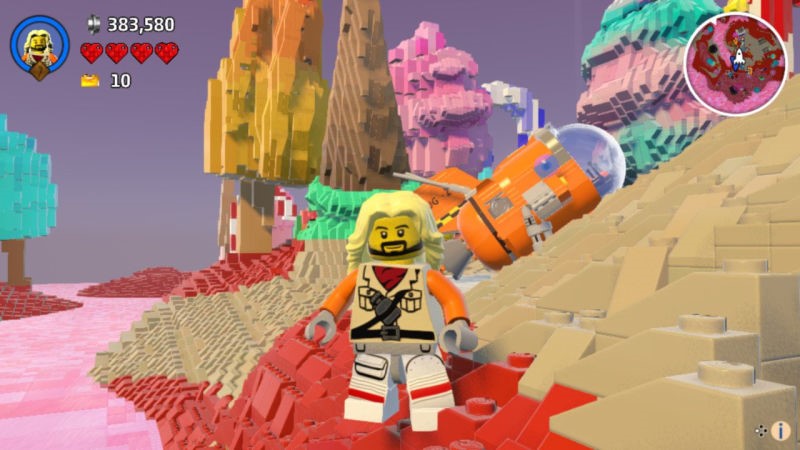 'Lego Worlds' gives gamers another opportunity to experience the wonderful and whacky franchise
Lego Worlds is a procedurally-generated sandbox game that gives players total freedom to do whatever they want and curate their own experiences. Players can build their own world from Lego blocks, and go out and explore the rest of the world to find the gold blocks that can be exchanged for in-game currency. You can choose to create your own structures and objects or choose from the developer's predefined ones, and there are tonnes of customisation options to choose from to keep things fresh and exciting. There is a world-sharing option also, where friends are able to join each others' worlds and enjoy them together. Or you can go out and discover the vast amount of worlds the game has to offer, with a wide range of vehicles, enemies, animals, and biomes to explore and tame. No matter how long you play Lego Worlds for, you always feel like you have only experiences the tip of the iceberg.
9.       Roblox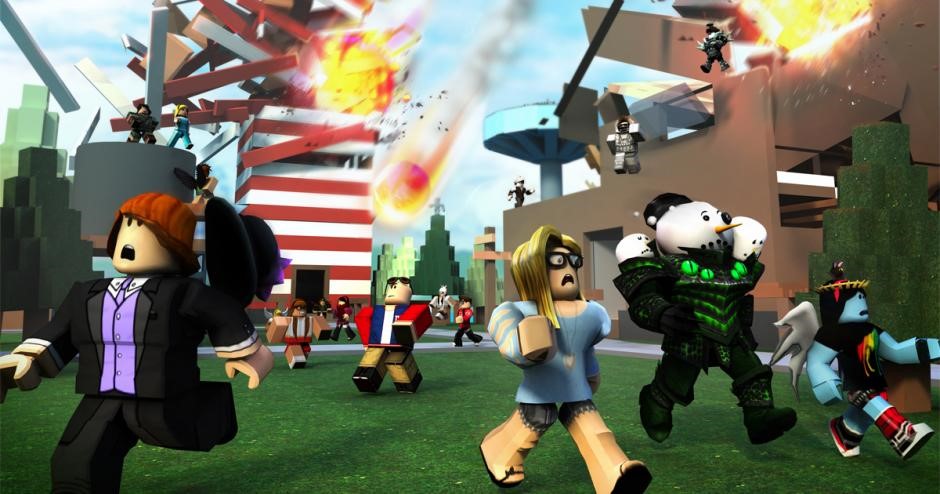 'Roblox' has almost endless opportunities for the gamer, with tonnes of player or developer-made games to choose from
Roblox is a unique Massively-Multiplayer-Online 'game' that allows users to create their own games and play ones created by the developer or by other players. These games can be chosen and played from the Roblox website or app, and has been compared to Minecraft and Lego Worlds with good reason. Gamers can create their own games using the 'Roblox Studio' and they can then sponsor their own game on the website. 'Gamepasses' can also be created and purchased that will give gamers certain perks when used. Players have the freedom to create, buy, and sell all manner of virtual items to earn 'Robux', Roblox's in-game currency. Kit out your 'Robloxian' with gear designed by the developer or other players and embark on an endless number of crazy, user-designed games!
10.      The Long Dark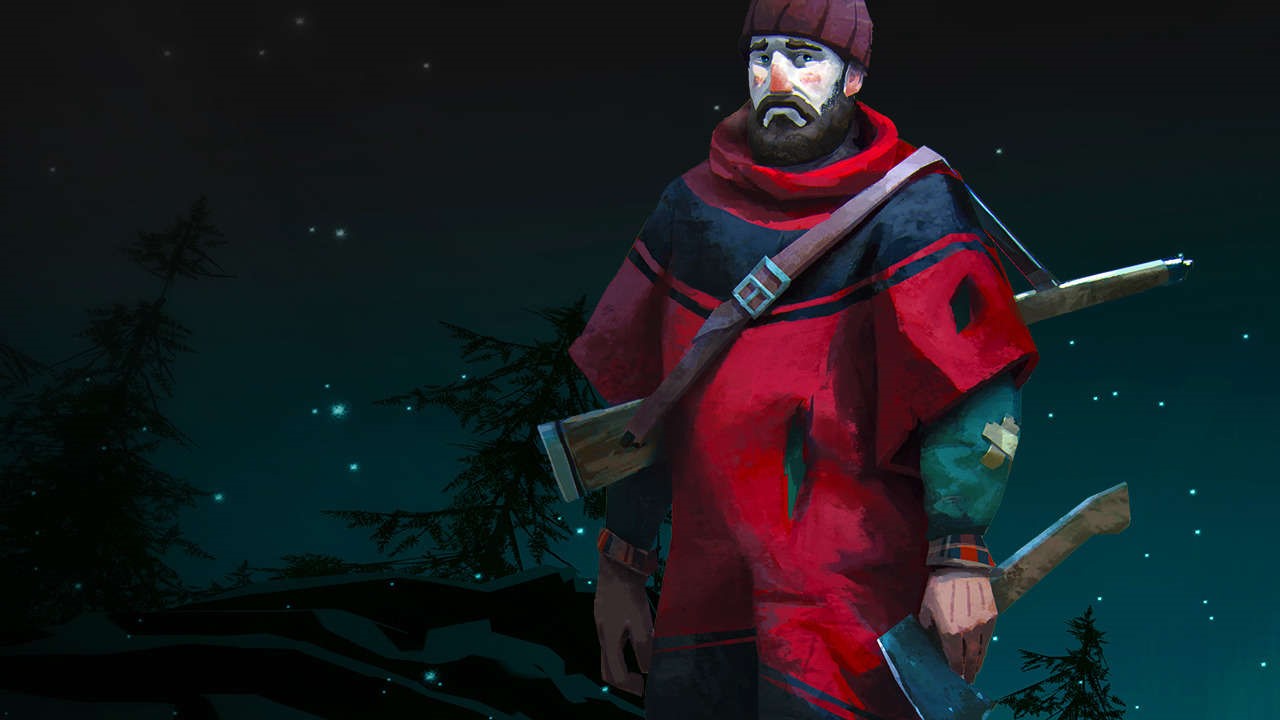 Play as a crash-landed bush pilot in this deep, difficult first-person survival game
The Long Dark is a first-person, open-world survival game that dumps players into the Canadian wilderness as a crash-landed bush pilot after a geomagnetic storm. The game looks fantastic; it has a unique art-style that draws you in, before punishing you with its extremely deep survival gameplay. Players must monitor thirst, hunger, body temperature, calorific intake, fatigue, and wind-chill; whilst all the while watching out for bears and wolves in the wild. The game is randomly-generated, making no two play-throughs the same, with four different difficulty levels for gamers to attempt to conquer. Scavenge and utilise anything and everything you find as you try and avoid injury, illness, and poison. It is tense, stressful (in a good way), and emotional, and an episodic story mode is also available for those who like a bit more narrative and dialogue with their games.
11.       Unturned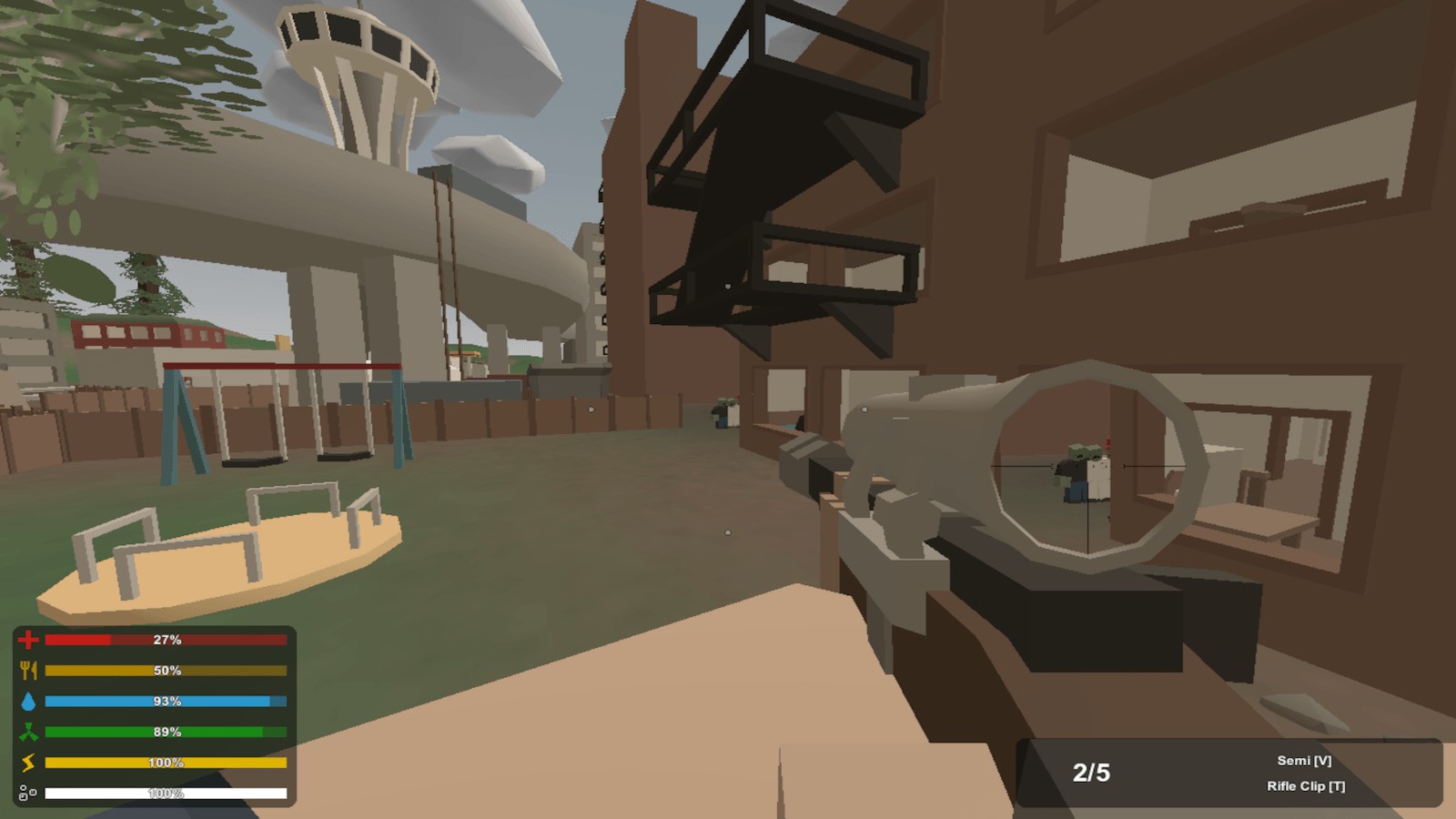 'Unturned' has a simplistic art-style that deceives - this game has a tonne of depth and customisation for gamers to enjoy… and zombies!
Unturned is a free-to-play, multiplayer, zombie-survival game that can be played in any way that the gamer wants. Your character will be initially spawned on a map with some clothes depending on their skill set - the rest is up to you. Hunt and gather resources and weapons in order to survive in the world against the roaming zombies that live there, teaming up with other players or fighting alone, gathering Experience points for upgrades. The cartoon-like, simple art-style is charming, but the gameplay is anything but simple; the game has tonnes of depth on offer and there is a huge amount of customisation for gamers to define their own experience, much like Minecraft and the other games on this list. Plant seeds to build your own farm, create a case, drive around running over any zombies you come across, and explore the different maps and locales Unturned has to offer. There is an 'Arena Mode' with Battle Royale like gameplay, PvP servers, Role-Playing servers, and Survival servers, all available to play and enjoy as you wish, monitoring your health, thirst, hunger, as you go. 
You May Also Be Interested In:
Image Gallery