10 Things Minecraft Players Hate
Updated: 18 Jun 2015 9:11 am
As a Minecraft Player, How Many of These Do You Hate?
As a gamer there is nothing worse than having a game crash on you, or having someone constantly nagging about how many hours you spend on a game. You get use to people hating on you because of your choice of entertainment.
There are things about a game that you just hate. I think many gamers would agree about the things you hate most about a game, especially if they played it themselves.
Here are the ten things Minecraft players hate about the game.
10. People saying you are addicted to Minecraft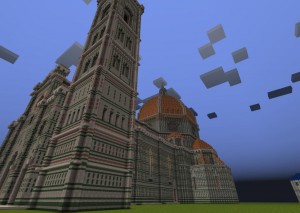 I have not slept, showered, or eaten anything but look at my building
What is not to love about Minecraft? Endless creative opportunities, no story, no plot, you are only limited by your imagination. There is nothing like creating a whole city and showing it off on twitch, YouTube, or your friends.
People feel spending 2, 4, 6, 8, 10, 12 or more hours playing Minecraft is crazy. One time I spent my free day playing Minecraft all day. Twenty Four hours strait. My friend told me I had an addiction problem and needed help. That really made me mad.
Image Gallery