What If Minecraft Decided Not to Add Both the Java and Bedrock Editions to Xbox Game Pass?
Updated: 19 Oct 2021 3:22 am
Welcome to the square-jawed world of Minecraft!
Minecraft has revealed on their official Twitter feed that both the Bedrock edition and the Java edition will be coming to Xbox Game Pass for PC on 2 November 2021. The question is, how would the Minecraft community have responded to only 1 of the 2 being added to the Game Pass?
Both editions of the game have key differences that define them and make them less than ideal to bring together as a single game. Minecraft has decided that the best and easiest way to make switching between either edition simple and easy is to add both editions to the Game Pass.
In addition to adding them to the Game Pass, both editions will be for sale as a single Minecraft PC Bundle so that players won't have to buy the game twice! Both editions will launch using the same Minecraft launcher, making switching between them as hassle-free as possible.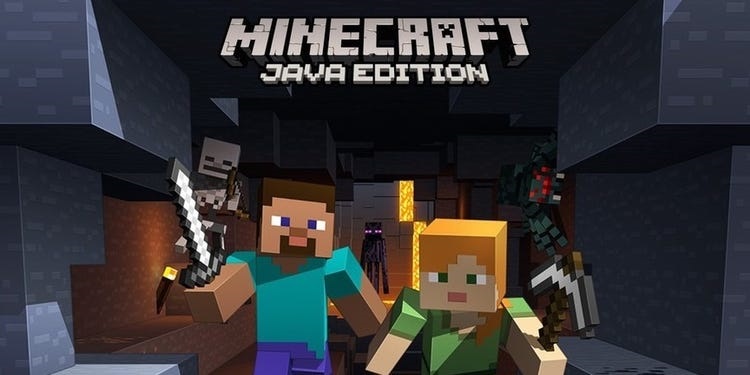 Minecraft Java Edition. Minecraft.
There are several key differences between the two editions.
Firstly, the Bedrock edition addition allows easy crossplay, which means that players can team up and play with their friends on PC or Console. The Java edition, however, is PC only.
The second key difference is that Bedrock significantly limits modding. In Java, players can add mods for free, whereas in Bedrock add-ons need to be bought.
Furthermore, hardcore and spectator modes are not available in the Bedrock edition. Due to these key differences adding only 1 of the two modes to the Game Pass could potentially become quite an annoyance to the Minecraft community.
Due to the lack of crossplay on the Java edition, players who wish to play together but are on different platforms may have found it highly annoying to have been excluded from the convenience of having access to Minecraft through the Game Pass.
Annoyance among game communities can easily turn potentially reputation-damaging negative publicity, which is something no game wants.
On the other hand, if only Bedrock had been included, players from the Java edition who love modding the game and playing on larger servers could have developed similar opinions to those discussed above, again damaging the game's reputation and popularity.
By adding both modes to the Xbox Game Pass, Minecraft is catering to the entire Minecraft community, rather than only to Bedrock players or only to Java players. This ensures that the community remains satisfied and continues to grow and develop, to the benefit of both the game and the developers.