[Top 10] Minecraft Best Overhaul Mods That Are Awesome
Updated: 30 Oct 2020 8:59 pm
Minecraft mods truly breathe new life into an already incredible game.
10. Optifine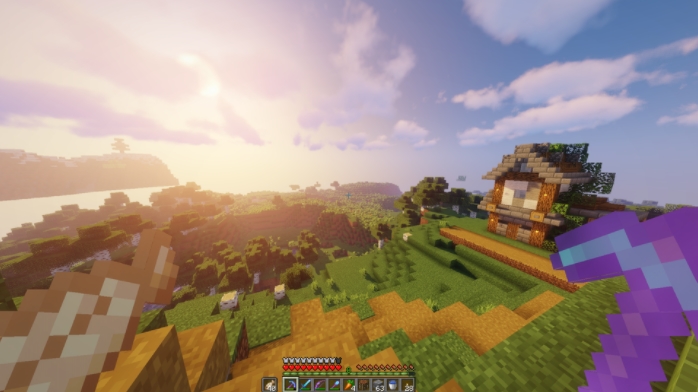 Optifine provides Minecraft with the facelift it didn't know it needed. This is the most crucial mod you'll need if you plan to dive into the modding scene.
If you are interested in the mod scene for Minecraft, Optifine is an absolute must for your mod list. This mod is basically what works behind the scenes smoothing things out and making sure everything runs well together. Its main purpose is to make Minecraft run faster, provide support for HD textures and more flexibility when it comes to graphical settings. This mod truly makes Minecraft look incredible.
What's Awesome About It
Essential for running Minecraft if you have multiple mods installed.
Gives Minecraft a beautiful makeover.
Runs well on slower PCs.
Get the mod here.
9. Fastcraft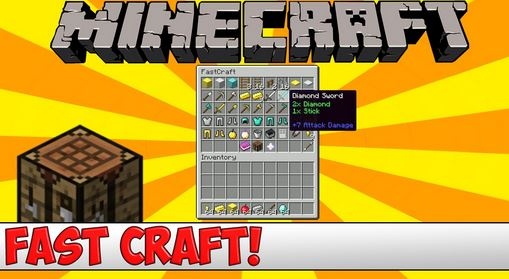 ​Relics of the past are given new life with this mod as it completely optimizes Minecraft to run on older PCs and laptops.
If you are desperately wanting to play Minecraft, but your computer isn't quite up to the task and you are dropping frames, this mod can easily solve all your problems. Fastcraft works with lower end PCs and laptops to improve performance, especially if you have several mods installed. It aims to improve chunk loading, boot the game up quicker, improve world generation, and much more. Overall, this is a good mod to look into if you are playing on an older PC.
What's Awesome About It
Lets you revive your older PC to play this amazing game.
Improves client and server performance.
Requires little to no configuration once installed.
Get the mod here.
8. Journey Map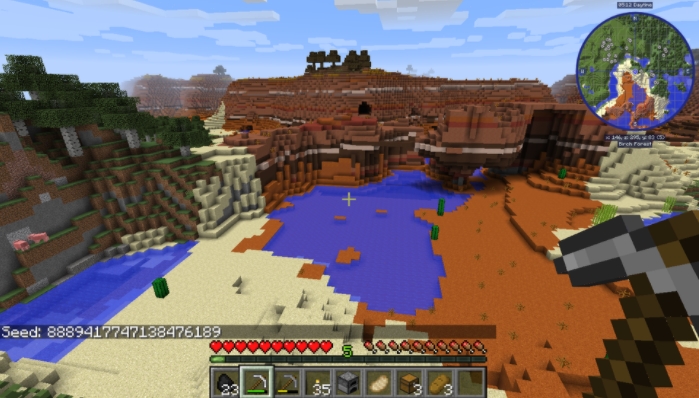 Exploring and discovering a world map is one of my favorite parts of an RPG and this mod completely overhauls Minecraft's map system.
Perhaps my favorite mod, JourneyMap takes Minecraft's map system and turns it into something you would see in an AAA RPG. This allows you to customize your map and view it as a constant minimap, in fullscreen, or even in a separate browser. Furthermore it allows you to mark points of interest and even show hostile mobs as they approach you. What's most impressive about this mod is that it allows you to toggle these options on and off at any time, making each map your own.
What's Awesome About It
Revamps the map into something you'd see in an AAA RPG.
Allows you to place markers on interesting locations.
Shows you when a creeper is sneaking up behind you.
Get the mod here.
7. HWYLA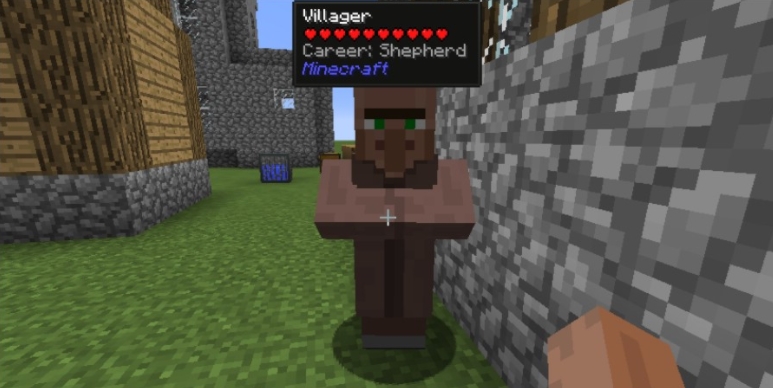 If you've ever needed a quick reminder as to what you are looking at then this is the mod for you because it will blast you with information.
HWYLA stands for Here's What You're Looking At and it literally tells you exactly this. When you place your cursor on an item, block, mob, or anything in the Minecraft world, a helpful little box will pop up and tell you what it is. This becomes essential when you have multiple mods installed, especially if these mods add new blocks that you may not be familiar with.
What's Awesome About It
Shows you what block you are looking at for any block.
Helps you keep track of what mods are added.
Great tool for introducing new players to the game.
Get the mod here.
6. Just Enough Items(JEI)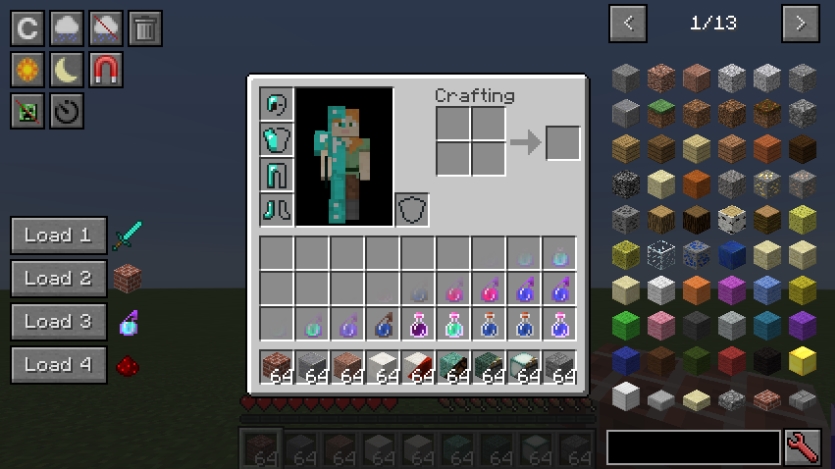 If you find yourself on the forgetful side, don't worry, this mod has gotten you covered with all the information you'll ever need.
This mod allows you to look at recipes and crafting materials for every item in the game. Whether you are just starting out, learning new things from updates, or even refamiliarizing yourself, this mod is crucial for the massive amount of content within Minecraft. Even better, it also works with other installed mods, teaching exactly what each new block and item can be used for.
What's Awesome About It
Helps new players learn the game and what they can do.
Reminds veterans of things they may have forgotten or moved past.
Makes managing new content from multiple mods easier.
Get the mod here.
5. Chisel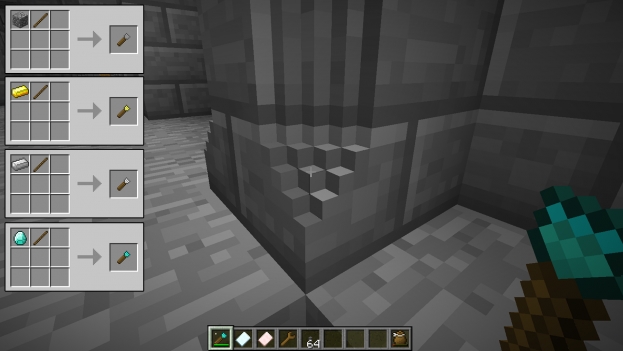 Minecraft may be a pretty game, but it certainly didn't wake up like this. Use the Chisel Mod to make it truly beautiful.
Minecraft is a game about building and molding the world around you, and this mod allows you to put extra detail into it. It adds many more texture options for currently existing blocks, making even some more plain or ugly blocks stand out. This will give you much more freedom and allow your builds to incorporate blocks you wouldn't normally use.
What's Awesome About It
Breathes new life into old blocks that aren't used commonly.
Allows builders to truly make their builds beautiful.
Provides more options when building.
Get the mod here.
4. Pam's HarvestCraft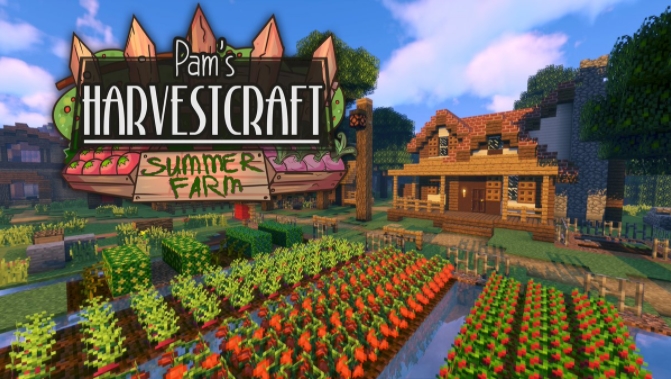 Eat your fill and then some because everything is on the menu with this mod.
Foodies, farmers, and more rejoice as this mod adds a staggering 58 crops, 35 fruit trees, 12 bushes, and 16 fish to the game. This provides many more ways to stave off starvation and options for new farms. Furthermore, it allows you to experiment with different diet types that may more closely match your own diet.
What's Awesome About It
Makes starving  to death a thing of the past.
Provides more options to roleplay in regards to specific diets.
Makes the world's agricultural aspect all the more varied.
Get the mod here.
3. Galacticraft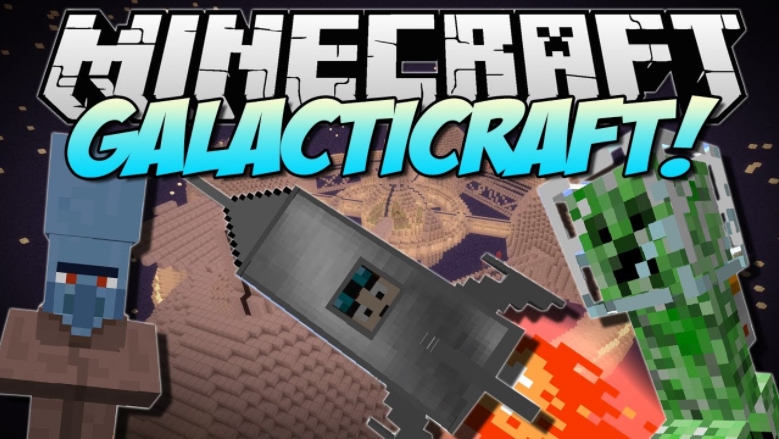 Beam me up Scotty because we are heading to space with the Galacticraft mod.
Travel to space and mysterious planets to uncover alien secrets in this exciting mod. Galacticraft allows you to craft your own spacecraft and travel to planets other than Earth. Make sure you are prepared though, because you will be responsible for your fuel, power, and most importantly oxygen in this mod.
What's Awesome About It
You can go to space!
Allows Minecrafters to release their inner scientist.
Space is massive, infinite in some ways, therefore providing infinite adventures.
Get the mod here.
2. Twilight Forest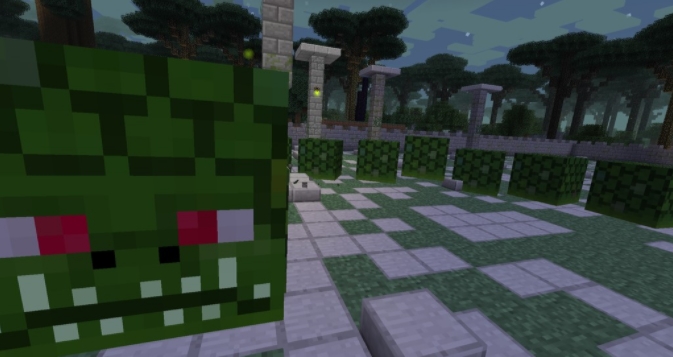 Battle the deadly Naga in the Twilight Forest mod and so much more.
The Twilight Forest provides the adventure of a Minecraft lifetime as it allows you to dive into a new world, provided you already threw a diamond into a pool of water surrounded by flowers. This new world is filled with enchanting secrets, diverse and fantastic landscapes, and of course, new and terrifying mobs. Much like the Nether and the End, this new world is full of mystery, charm, and the ever present thrill of exploration.
What's Awesome About It
Makes Minecraft more fantastical and mythical.
Adds a whole new world filled with new dangers to explore.
Doesn't add glittering vampires.
Get the mod here.
1. The Aether II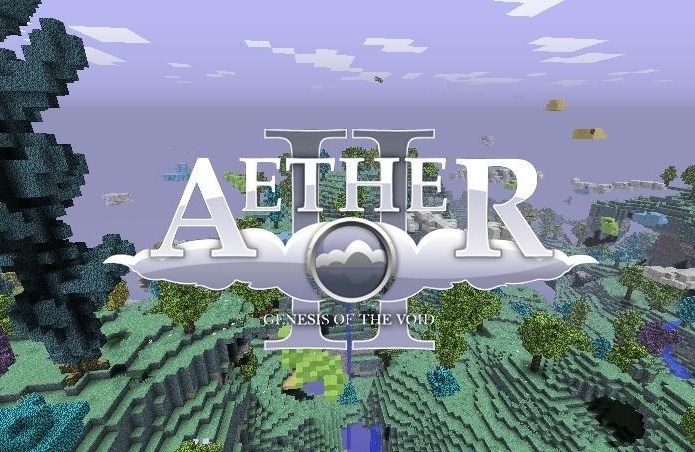 This mod takes you into fluffly white clouds complete with flying pigs.
If you've been to the Nether and decide fiery pits of lava and terrifying monsters aren't quite your speed, then take a trip topside to the Aether. This mod creates a new world based around floating islands set above a sea of clouds. Sounds peaceful right? Stay on your guard though, flying pigs and cows aren't the only new mobs that inhabit this serene world. 
What's Awesome About It
Provides an opposite to the Nether by way of a new world.
Literally gives you flying pigs!
Allows you to explore a new relaxing world.
Get the mod here.
You May Also Be Interested In:
Image Gallery