[Top 10] Minecraft Best Horror Maps
Updated: 16 Apr 2020 9:26 pm
To all those who thought Minecraft couldn't be scary, prepare to eat your words.
When gamers think of Minecraft, 'horror' is the last thing to come to mind.
Creepypastas such as Herobrine have brought about a sense of unease to the beloved game, but for the most part, Minecraft is an enjoyable survival game where the sky's the limit. The player is free to let their creativity run wild.
This freedom has paved the way for the introduction of horror maps. From zombie apocalypses to haunted mansions, Minecraft horror maps have welcomed a new and thrilling genre to the game, giving long-time fans of slasher films and jumpscares a new platform to enjoy their craft.
Horror has found a new home. So take a friend to traverse the darkness with you and let's look at the top ten best Minecraft horror maps.
10. The Doll Maker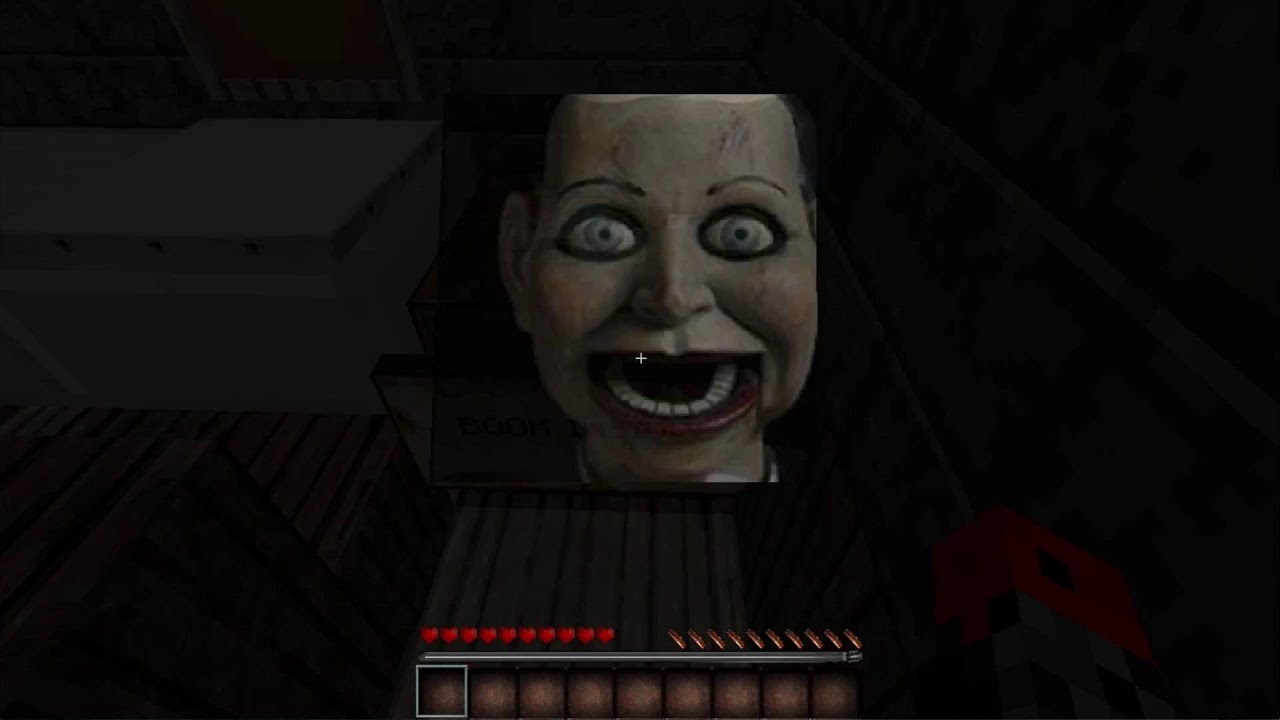 Be sure to bring a flashlight. CronicleBeast delivers a delightfully horrific adventure in 'The Doll Maker', where your worst nightmares become reality.
What's worse than being surrounded by a bunch of blood-thirsty dolls? Waking up in an office with no memory of how you got there, of course. To make matters worse, your only way out is to face the murderous dolls hunting you down. To survive, you must find a way out and regain your memories. How did you get here? What does this all mean? And who exactly is the Doll Maker?
What's Great About The Doll Maker?
Multiplayer or single-player options for a personalized playing experience
Terrifying jumpscares to thrill and delight long-time fans of the horror genre
A useful resource pack and map included in the download
Homage to classic horror movie dolls for fans of the horror film industry
Delightful voice acting and a frightening soundtrack
Download The Map Here!
9. Sacrifices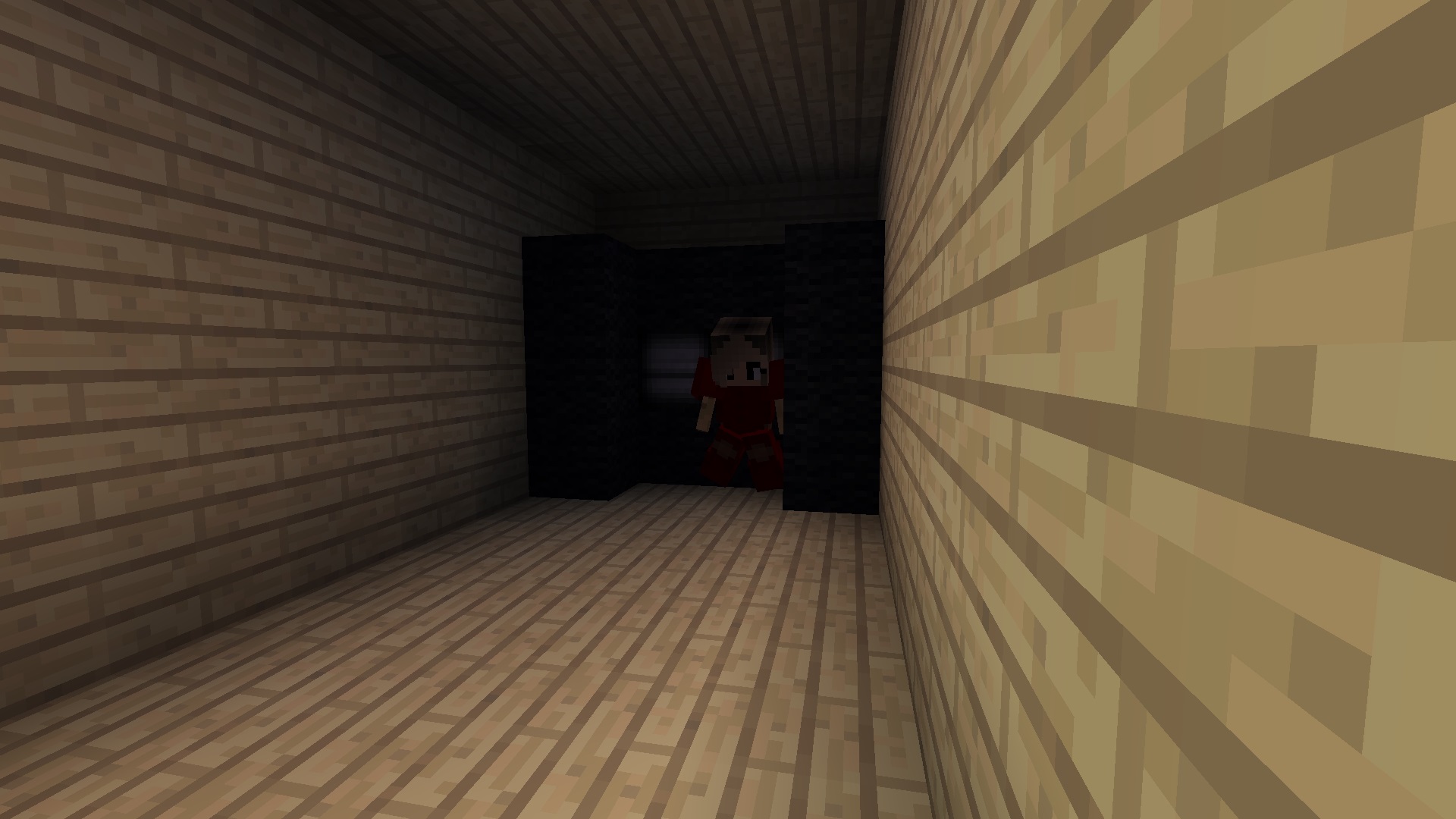 Just when you thought it was safe to return home. After moving to a new town with your wife, you're desperate to begin a peaceful life with the woman you love. But something isn't right. As the house around you begins to shift and reality starts to blur, you must discover the truth behind the shadows as you wait for your wife to return.
From creator Umif, 'Sacrifices' raises the question of what is and isn't safe. Has something terrible happened to your wife? Will something happen to you? Only the bravest will know for certain.
What's Great About Sacrifices?
Face off against a terrifying enemy
Heart-stopping jumpscares that keep the thrills coming
Short playtime for those looking for a quick fright
A creepy atmosphere to unsettle even the bravest of Minecraft players
Enjoyable, unforgettable, and unsettling storyline
Download The Map Here!
8. Late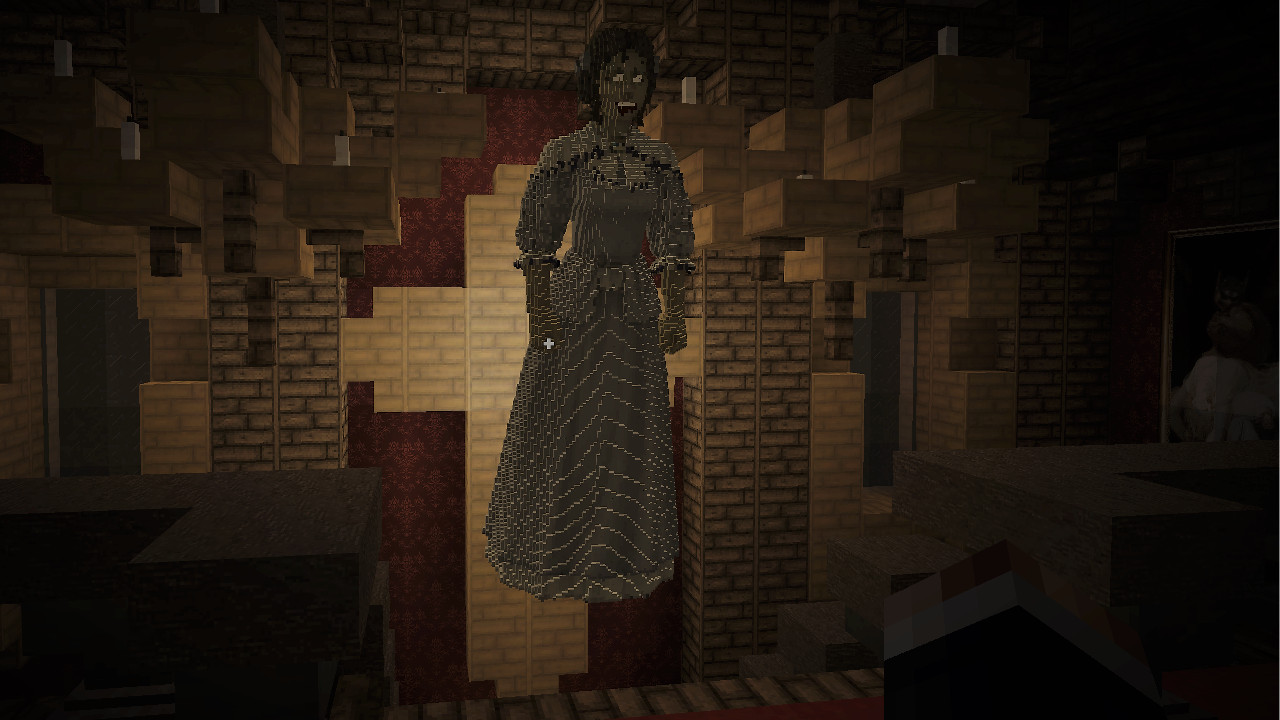 From the twisted minds of Minemakers and Newheaven comes 'Late', an unsettling new horror map to delight and horrify you.
After falling asleep at your office, you wake to discover a corpse sitting beside you. You certainly didn't put it there… so who did? There's only one way to find out―if you can survive long enough, that is.
What's Great About Late?
Over an hour of immersive gameplay
More than 500 models and textures throughout the map for a unique experience
Awesome voice-acting and a killer soundtrack
Multiple endings for a bloody good time
Frightening creatures and hostile mobs to ensure you keep your guard up at all times
Download The Map Here!
7. Escape From The Hospital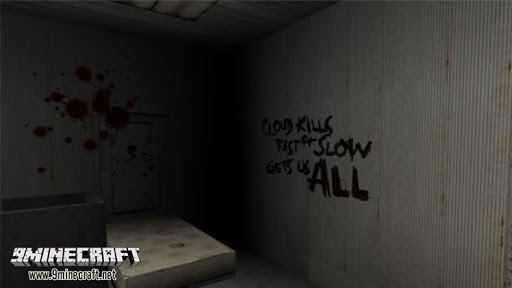 Slider1337 brings new meaning to terror in 'Escape From The Hospital', an exciting and bloody addition to the world of Minecraft horror maps.
All you know is that you are sick with a horrible disease, and your only chance to survive is to find the cure. Problem is, you're trapped in an abandoned mental institution. You must escape, no matter the cost. Oh, and did we mention the monsters that will try and block your escape? We didn't say it would be easy.
What's Great About Escape From The Hospital?
A psychological horror to make you paranoid and unsettled
Short playtime for a quick horror experience
Multiple enemies to ensure a thrilling challenge
Multiplayer mode, to add friends to this bloody horror show
A goal-based victory, where failure means death
Download The Map Here!
6. Grief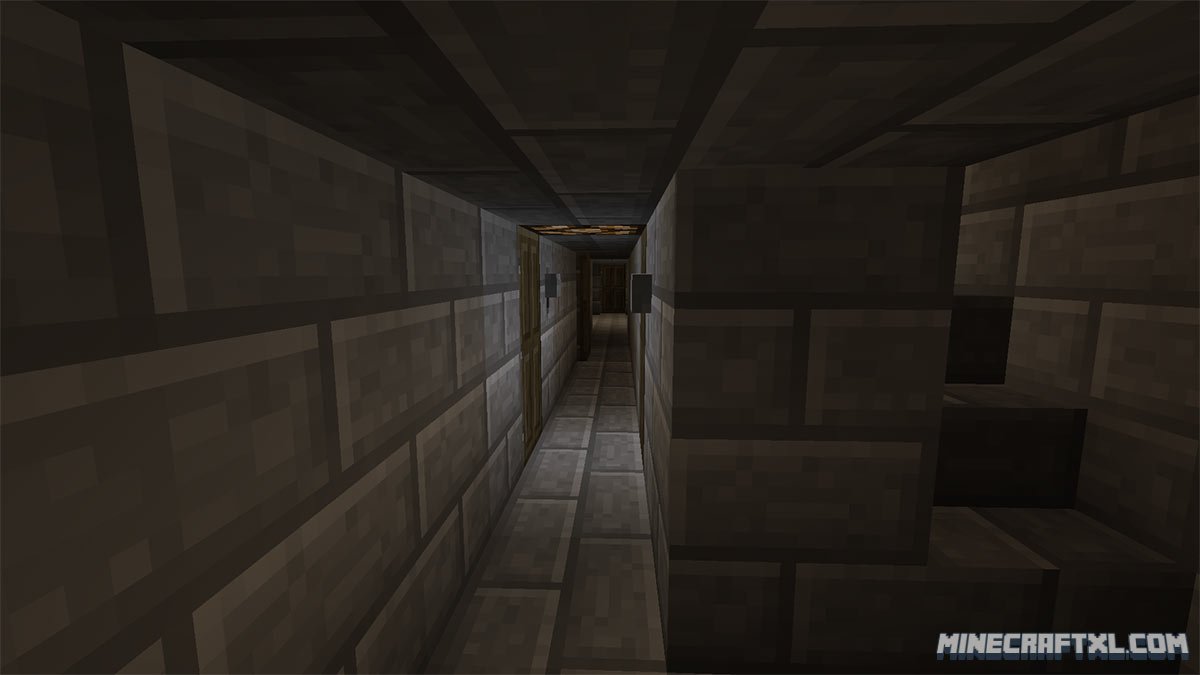 From Mah Tamato, the creator of 'The Five Stages', comes 'Grief', an exciting mystery revolving around a strange occurrence the confused public refers to only as 'the event'.
You play as the father of a little girl who has gone missing. You know something strange has happened to her and to the town, despite officials assuring the public nothing unnatural has occurred. Undeterred by these assurances, you are determined to find your daughter, no matter the cost.
What's Great About Grief?
A single-player horror experience for maximum terror
Immersive gameplay
Incredible audio and voice-acting
Amazing room transitions
An enjoyable plot that keeps players wanting more
Download The Map Here!
5. The House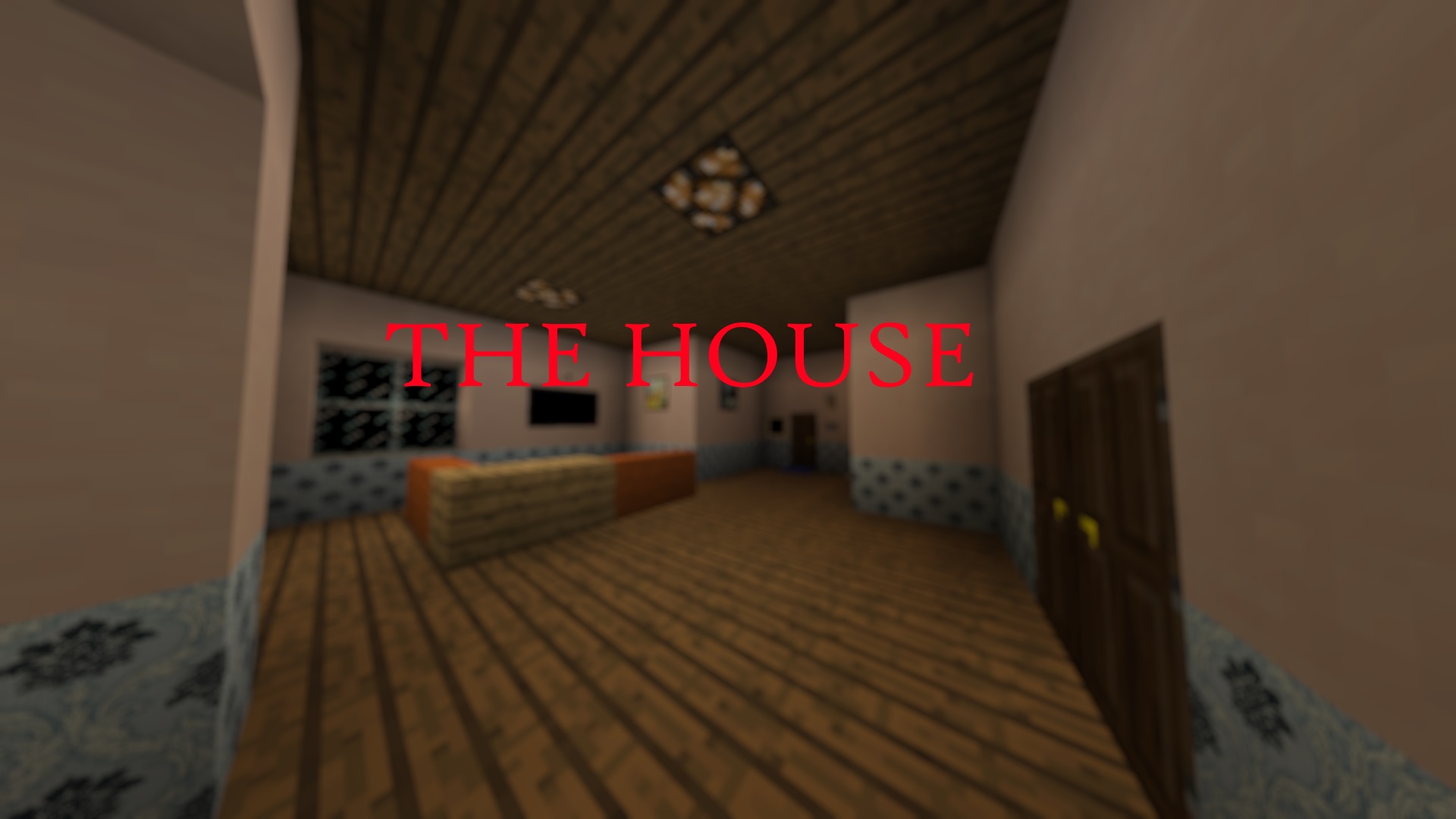 From the amazing creator known as TheMadness comes 'The House', a horrific Minecraft map promising a chilling and memorable experience.
What begins as just another day getting ready for work transforms into a nightmarish reality you'll never wake up from. As the dream world blends with reality, you must confront your memories, traverse the terrifying world waiting for you, and try to survive.
What's Great About The House?
Frightening ambiance, creating an unforgettable horror experience
Updated graphics and audio (at least 5 thorough updates since the map's creation)
A delightfully horrific storyline
Useful resource pack provided at the beginning
An in-depth single-player map to chill you to the bone
Download The Map Here!
4. Demon Brain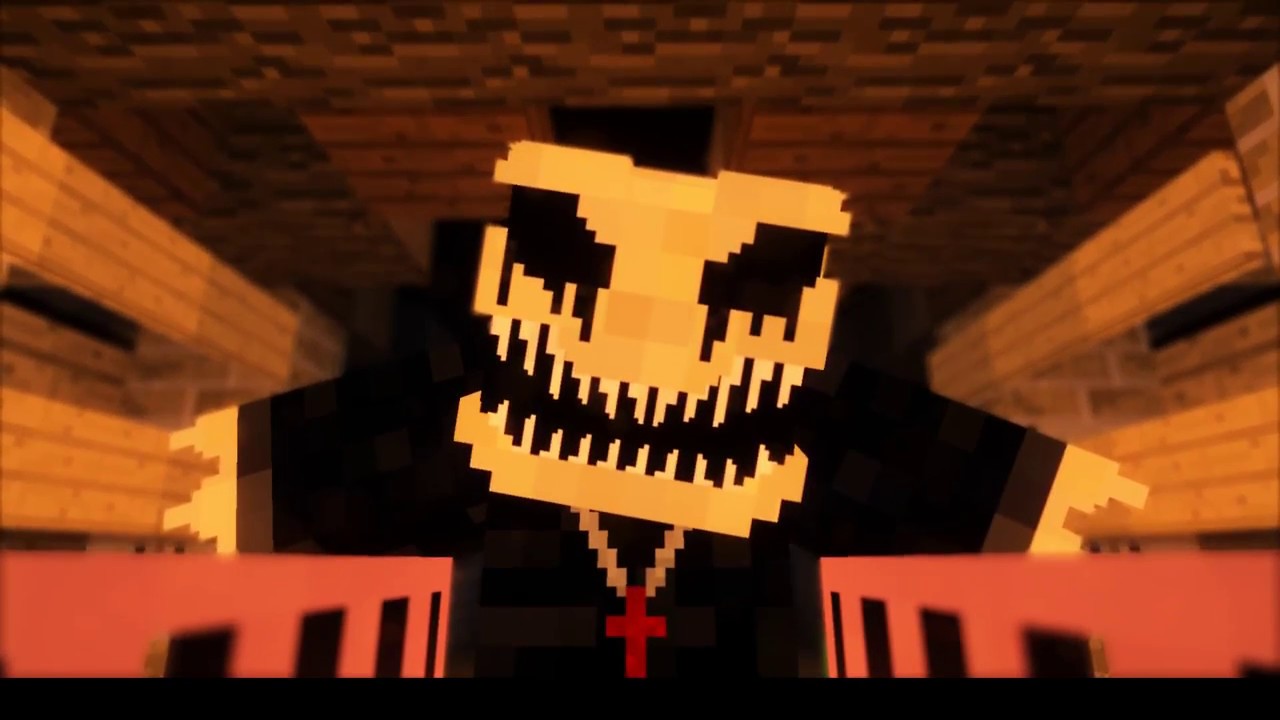 It lurks behind you. In an homage to Silent Hill PT,  the horror teaser that rocked the world, Patotatoman's 'Demon Brain' focuses on creating a dark atmosphere to delight and terrify long-time fans of the horror genre.
With an unsettling enemy creeping up behind you and an amazing soundtrack, you're in for a good time with this horror map. The only way out is to travel through it and try to survive. Are you brave enough to face your greatest nightmare?
What's Great About Demon Brain?
No complicated side plots, just straight-up horror
A terrifying enemy stalking you throughout the map
Delightfully horrific ambiance
PT-style horror, perfect for fans of the infamous "changing room" horror genre
A series of Easter eggs to discover
Download The Map Here!
3. The Bloodman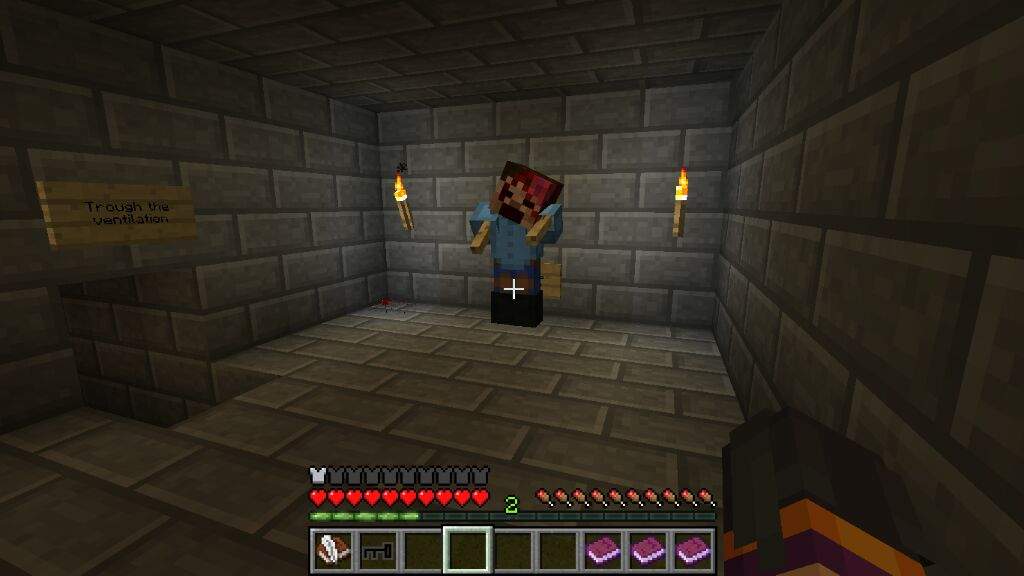 MayerJoelMayer introduces 'The Bloodman', the unsettling horror map that inspired two sequels: 'The Bloodman II' and 'The Bloodman III: His House'. Dive into the terror and experience the majesty of the Bloodman firsthand.
After discovering blood all over your workplace, you discover that you're being hunted by a terrifying entity known as the Bloodman. Escape him at any cost―if you can.
What's Great About The Bloodman?
Face off against a horrific and supernatural enemy
Use notes left by victims to uncover the truth behind the bloody nightmare
Creepy atmosphere and chilling ambiance
Exciting scares and a delightful storyline to keep players coming back for more
A memorable horror experience
Download The Map Here!
2. The Hole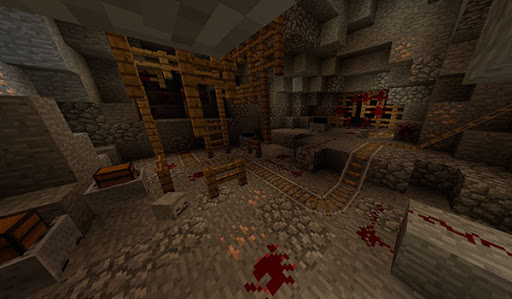 From the twisted creator of 'Demon Brain' comes 'The Hole', a delightful horror experience for those eager for a mysterious adventure. 'The Hole' isn't your average Minecraft horror map. With its combination of jumpscares and unknown mystery, it's sure to be one of the most enjoyable maps you'll ever find.
In a series of mines known only as the Needle, something sinister lurks in the shadows. Countless lives have been lost due to the hazardous work conditions, and something wicked that stalks its prey in the darkness. The shadows call for you, and once you hear it, there's no escape.
What's Great About The Hole?
A mystery to solve as you play
Single-player gameplay for a solo experience
Extremely unsettling jumpscares and frightening ambiance
A unique texture pack
Multiple monsters lurking in the shadows, for a memorable horror encounter
Download The Map Here!
1. The Asylum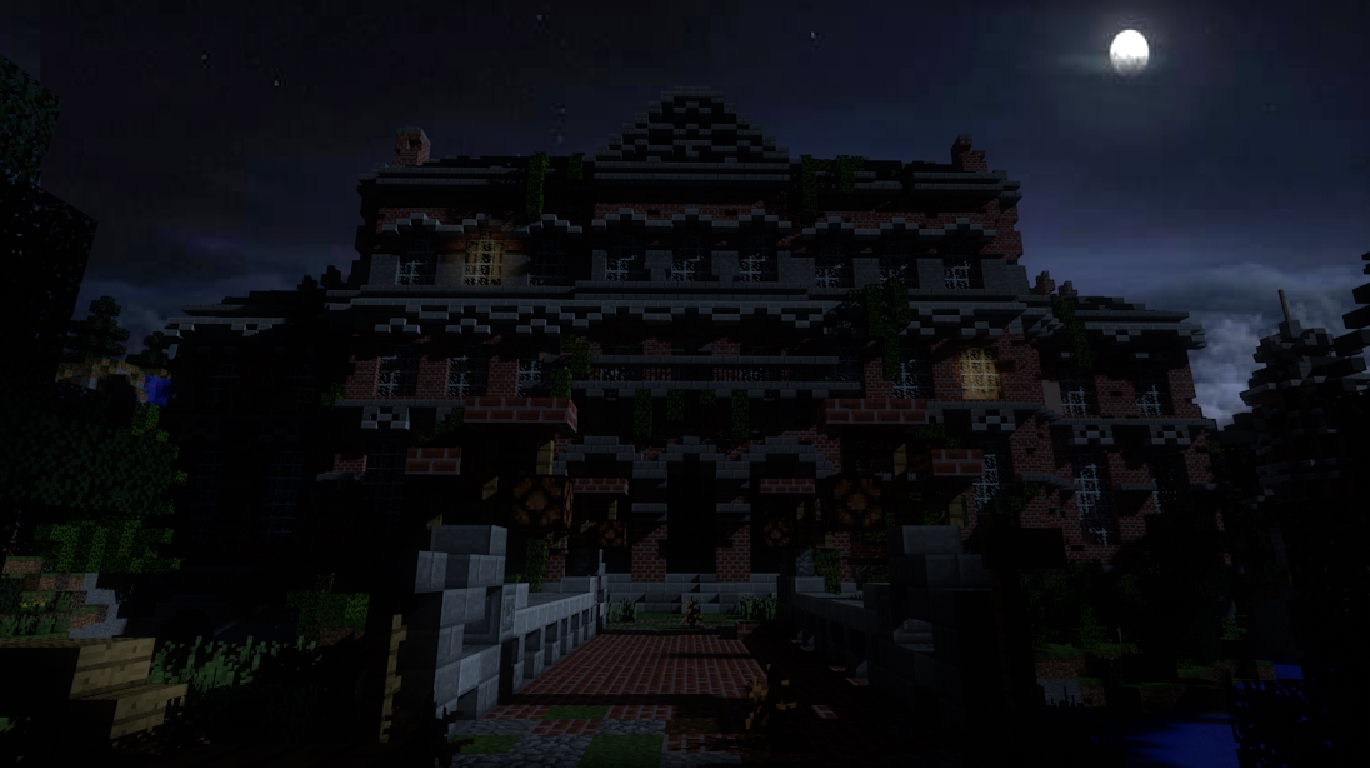 In Sunfury's exciting single-player horror map, 'The Asylum' delivers an endless bounty of scares, as well as a horrific and memorable Minecraft experience. The frightening atmosphere, thorough plot, and unique scares are certain to make players a fan of the horror genre. 
After a car crash, you find yourself stranded in the middle of the woods. Desperate and in need of medical assistance, you search for a way back to civilization. Your way back is blocked by Chartham Asylum, and you might not be as alone as you think. Can you survive the terror that lurks within? Are you brave enough to enter the Asylum?
What's Great About The Asylum?
Creepypasta-themed horror
Unsettling atmosphere and chilling ambiance to get players in the perfect mood for a fright
An eerie texture pack
A quick and terrifying playthrough, perfect for horror fans looking for a brief but powerful horror experience
A detailed and terrifying map, not for the faint of heart!
Download The Map Here!
If you enjoyed this article, you may also be interested in:
Image Gallery