Minecraft: How to Add Texture Packs
Updated: 15 Mar 2022 10:31 pm
Beautify your blocks!
Minecraft: How to Add Texture Packs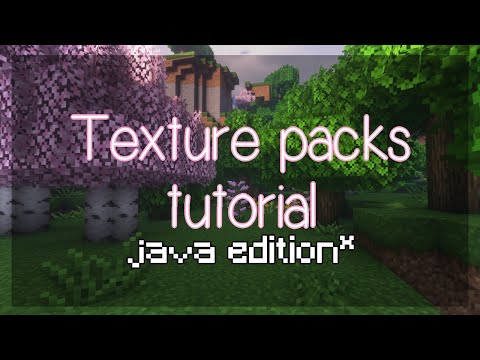 Check out this handy video guide: https://www.youtube.com/watch?v=BkRkAMpYUxQ
Video by: WhimsyKitsune
One of the easiest ways to customize and upgrade your adventures in Minecraft is to add a texture pack. Texture packs change the way everything looks, generally refreshing the overall appearance of items and blocks by stylizing them, often towards a specific theme. From sleek and modern to hyper-realistic and medieval, here's a quick guide to adding texture and resource packs to Minecraft!
As WhimsyKitsune, the creator behind the video tutorial we linked, is sure to remind us, it's important to be certain that each texture pack you download is compatible with your version of Minecraft. Another thing they note is that several texture packs require Optifine, a Minecraft mod that improves texture algorithms, to work properly in your game.
Once you've chosen your texture pack, vetted it to check its game version, and downloaded and installed Optifine (if necessary), it's time to drop your texture pack into the game - and I do mean drop!

Boot up Minecraft, hit PLAY in the Launcher, and then go to your Options from the main menu. 
Under options, there should be a button labeled "Resource Packs." Upon clicking this, you'll be taken to another screen with a button on the bottom labeled "Open Pack Folder." There are other ways to locate this folder, but this is the fastest and easiest. A new window should pop up, and you simply drag and drop the zip file for the texture pack you downloaded straight into this window. It should immediately show up on your list of resource packs in-game, where you can choose to use or not use them whenever you like.

Everything should be in order now! Remember to update your resource/texture packs whenever your game updates, and you should have no problems.
Now that your game looks exactly the way you want it to, get in there and immerse yourself. We'll see you around! And happy gaming!
You May Also Be Interested In: