[Top 10] Minecraft Best QOL Mods You Must Have!
Updated: 20 Oct 2020 1:21 pm
Life is always better when it's easier
Mojang does a great job of updating and upgrading Minecraft, but there are always a few little things that could be better. Fans of vanilla, rejoice! These QOL mods are just the ticket. From helpful organization mods to smarter maps, any one of these tiny tweaks will improve your experience. 
10. Here's What You're Looking At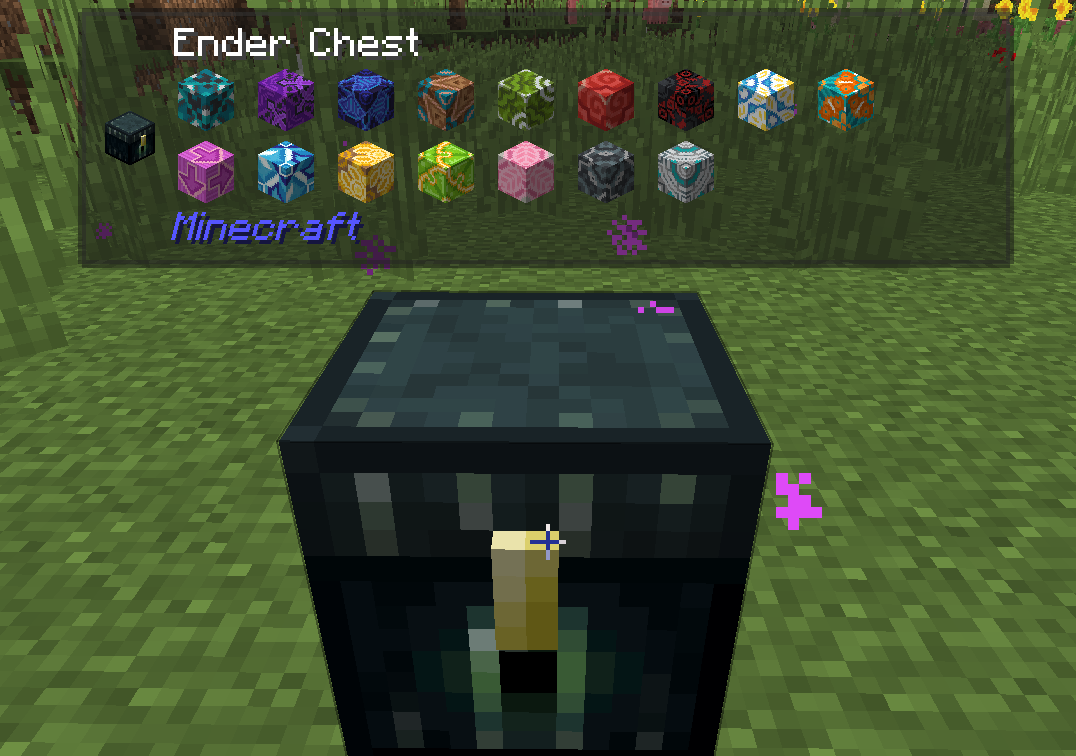 So THAT'S what that is...
Have you ever encountered a block and wondered just what the heck it was and what you could do with it? Good news: Here's What You're Looking At (HWYLA to its friends) will make a little text box pop up with everything you need to know about whatever you want.  
How HWYLA makes Minecraft more fun:
As the name suggests, you can now see what you're looking at. Hover over any block and a tiny encyclopedia of information will pop up.
Not only that, but HWYLA can tell you how your forge is doing, the contents of a chest, information about mobs, and much more.
Get Here's What You're Looking At HERE
9. Chisel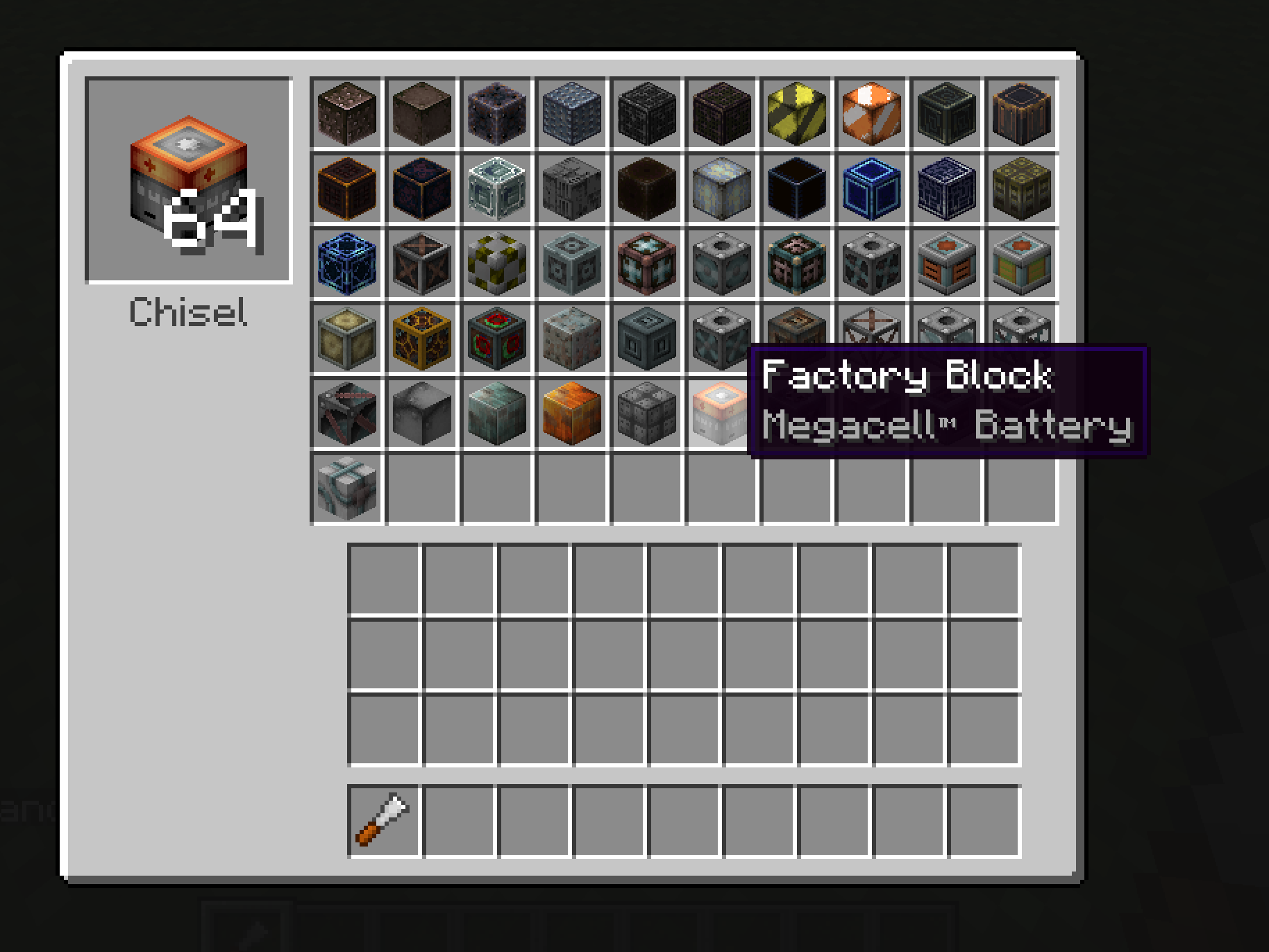 Fun new textures!
Are you a fan of building amazing structures? Chisel is an aesthetic mod chock full of beautiful building blocks and a new and easy-to-use chisel tool. 
How Chisel makes Minecraft more fun:
There are new blocks as well as textural improvements to existing blocks.
Build the beautiful structures of your dreams with unique blocks found nowhere else.
 Get Chisel HERE
8. Inventory Tweaks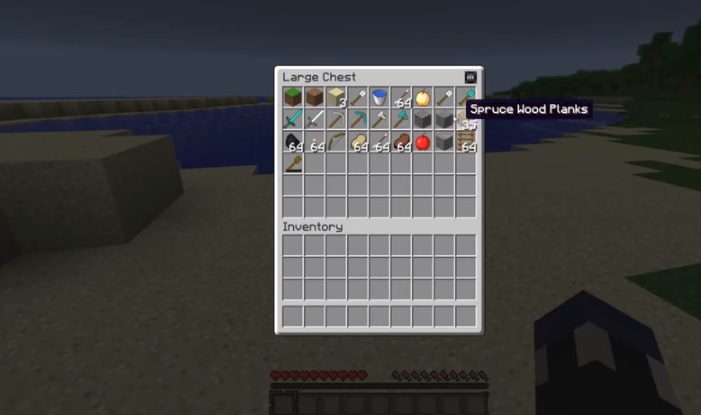 Nice and neat
If you're running Minecraft on 1.13 and want a neater, cleaner inventory, this is the QOL mod for you! With one click, you can organize all your stuff. You wish you could install this mod on your real life, don't you?
How Inventory Tweaks make Minecraft more fun:
This mod is customizable and full of great shortcuts. Say goodbye to that old gappy inventory with no organization.
Stack tools and automatically replace the busted ones as you go.
Although Inventory Tweaks is only available on 1.13, there are many similar mods out there for whatever version you're running.
Get Inventory Tweaks HERE
7. Just Enough Items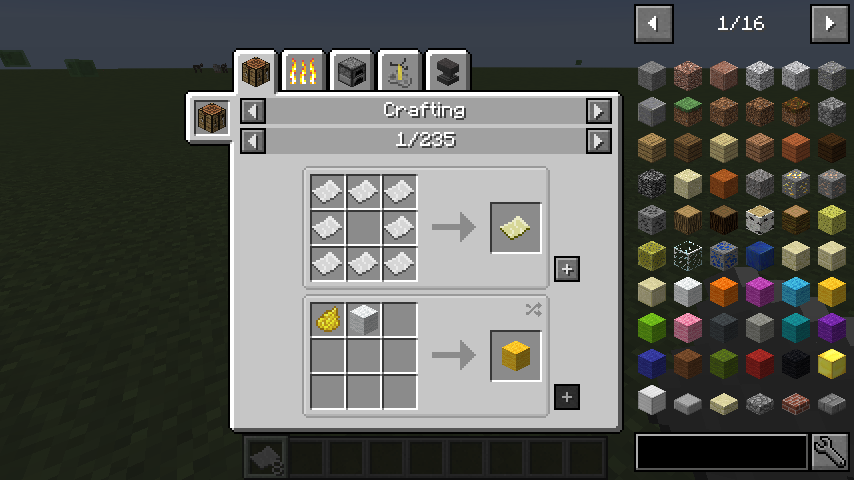 Look at all the things you can make!
Have you ever tried to cook a recipe and discovered that you were missing one crucial ingredient? Has this happened in Minecraft? No more! Just Enough Items eliminates the time you'd spend scouring pages and pages trying to find a recipe that works for your items.
How Just Enough Items makes Minecraft more fun:
Learn a few quick shortcuts and match your items to the available recipes.
When you've matched your inventory to the recipe you want, just click and it will appear. Like magic!
Just Enough Items plays nicely with other mods and helps you keep track of all your specialty items, too.
Get Just Enough Items HERE
6. JourneyMap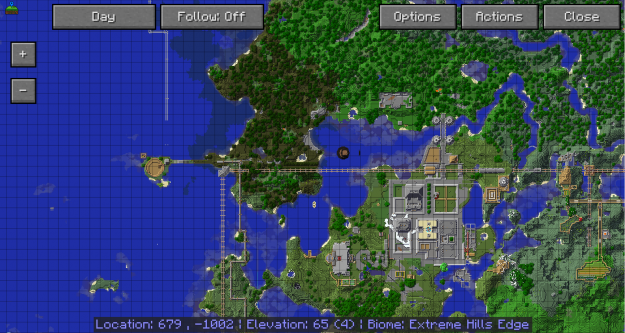 See the world!
An incredibly popular mod, JourneyMap maps out your Minecraft world as you go. Turn on the minimap and you'll never get lost.  
How JourneyMap makes Minecraft more fun:
The minimap can quickly be toggled on and off to help you keep track of your location. 
Whenever you find something particularly interesting, mark it down to visit later.
If you don't feel like taking the time to wander around your entire chunk, JourneyMap can preload the map for you.
Get JourneyMap HERE
5. AppleSkin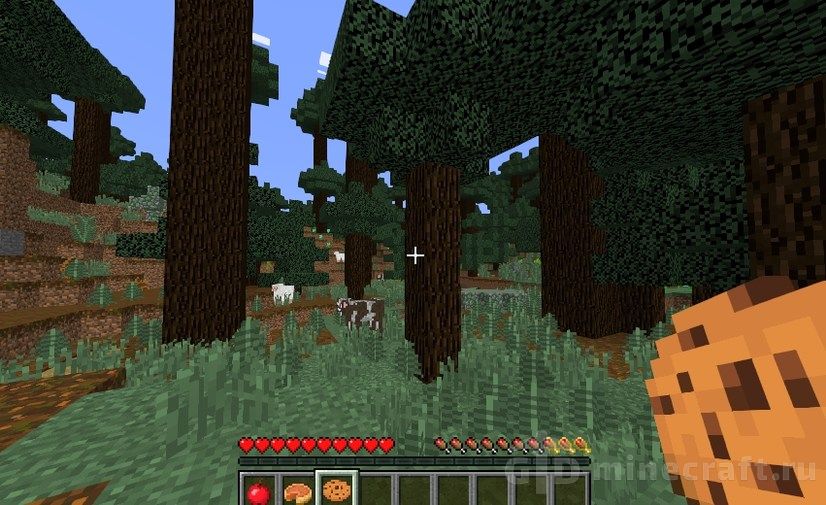 Yummy! Cookie time!
You know what foods you need to fill up your belly, but do you know what your Minecraft character should eat? AppleSkin can tell you.
How AppleSkin makes Minecraft more fun:
No more hidden hunger mechanics. You will know what the game knows when it comes to filling up hunger.
The visualisation of the amount of hunger a food will refill is nice and discreet. There are no annoying popups or unnecessary information.
Get AppleSkin HERE
4. Storage Drawers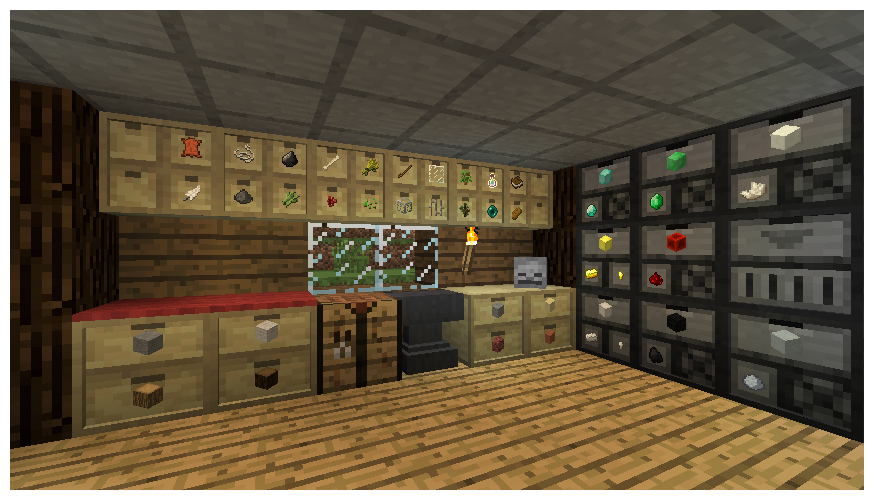 Better than IKEA
What could be more useful than better organization? Storage Drawers does exactly what it says on the tin: this mod will create drawers designed to hold specific items and improve organization. Say goodbye to boring chests and junk drawers!
How Storage Drawers makes Minecraft more fun:
The drawers are attractive and have different colors and sizes. Different sized drawers hold different amounts of stacks.
An indicator light lets you know how full your drawer is without opening it up.
Get Storage Drawers HERE 
3. Fast Leaf Decay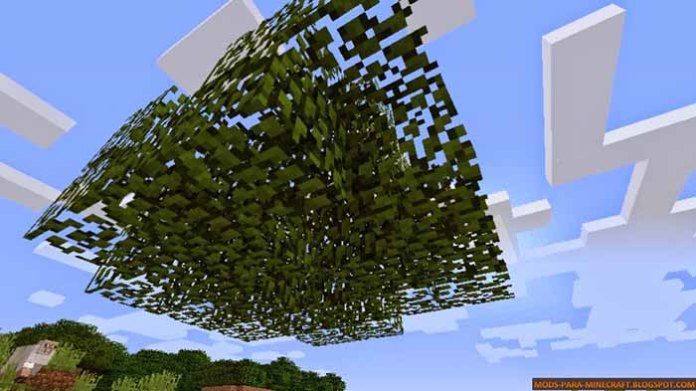 Goodbye, weird leaf islands
Admittedly, this one is not a major game-changer, but it is undeniably strange to chop down a tree and see leaves hovering in the sky. With Fast Leaf Decay, you'll feel much more accomplished in your deforestation. 
How Fast Leaf Decay makes Minecraft better:
Don't waste minutes waiting for leaves to despawn. They'll be gone in just a second or two after you chop down a tree trunk.
Farming saplings or apples is much, much faster with this expedient mod.
Get Fast Leaf Decay HERE
2. Clumps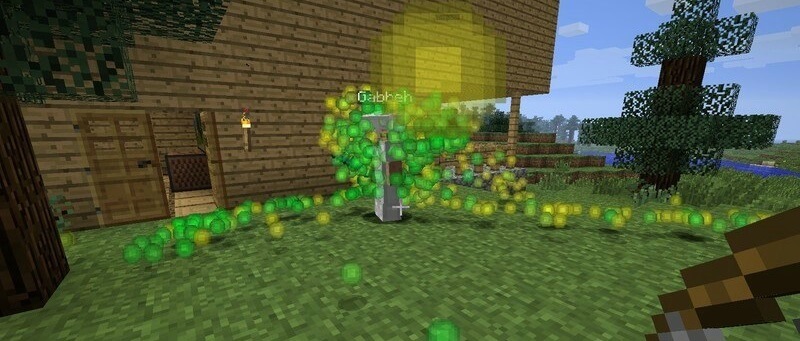 That's a lot of XP
Farming XP is all but necessary for enchanting, but running around and picking up orbs all over the place doesn't have to be. Clumps does what it says and clumps all those orbs into one easy to grab orb. Bonus, this also reduces lagginess.
How Clumps make Minecraft more fun:
Collect your XP orbs swiftly and effortlessly.
XP farms move much faster. Never miss an orb.
Get Clumps HERE
1. Optifine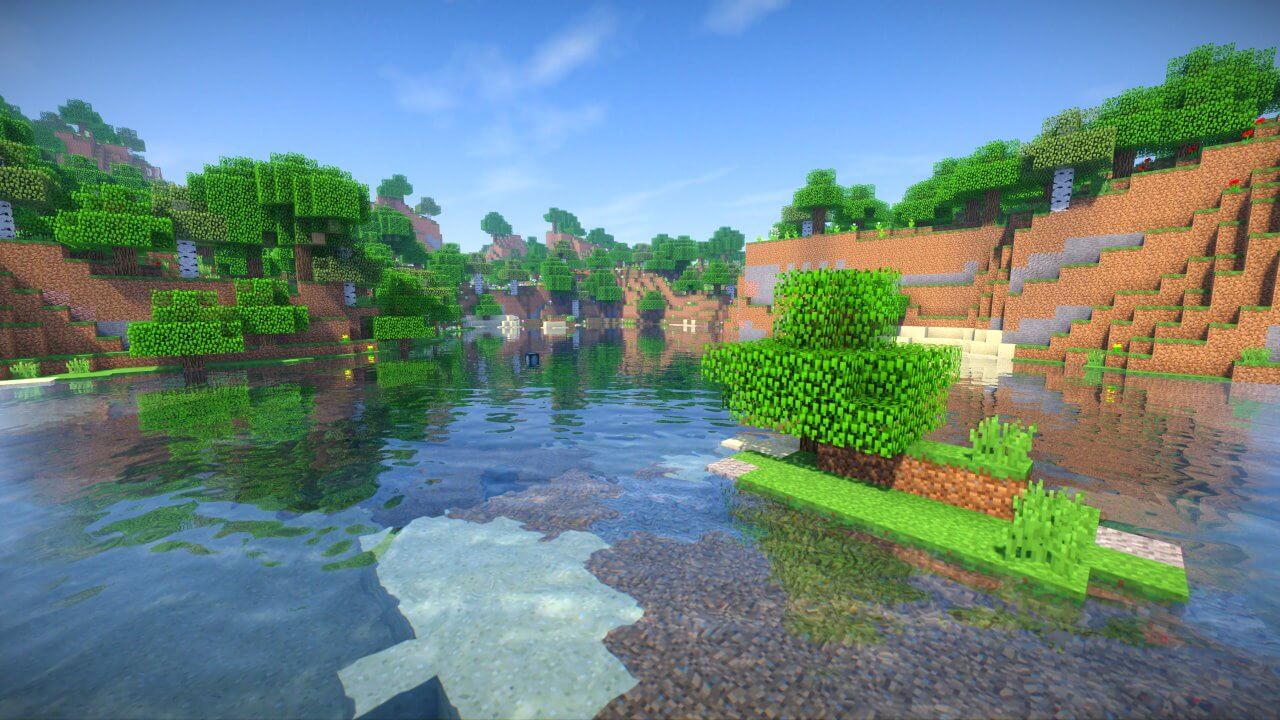 Ah, the beauty of nature
Need a performance boost? Outrageously popular Optifine will smooth out your gameplay and beautify it at the same time. Minecraft looks pretty cool as-is, but it's even better with fresh lighting, improved textures, blur, smoother FPS, and customizable visuals.
How Optifine makes Minecraft more fun:
Optifine is an absolute must have. Fine tune the FPS and run your game more smoothly.
Enjoy a dearth of functional improvements, then apply shaders for a new twist on your gameplay.
Get Optifine HERE
You May Also Be Interested In:
Image Gallery