[Top 10] Zombie Games For Kids
Updated: 15 Mar 2023 11:23 pm
Play these 10 Incredible Zombie Games for Kids
Who says a real gaming experience can't be had while playing a game aimed at a younger audience? Well, this game disproves that notion by showcasing 10 outstanding games that excellently blend horror and head-scratching challenges with kid-friendly content.
10. Zombie Tsunami (IOS, ANDROID)
In the smartphone game Zombie Tsunami, you can command a swarm of zombies as they attempt to wreak havoc and cause destruction over the entire world.
Despite the fact that this game is only available for mobile devices, you shouldn't let that get in the way of the possible hundreds of hours of gameplay that you'll spend playing this game. With such a straightforward concept, the game is very addictive and provides a very accessible experience.
Trying to keep your hordes of zombies from dying has never been so addicting as you try to avoid many of the game's absurd obstacles. And with the game being free on the app store, there's nothing else stopping you from playing this game.
Play This Game If You Like:
Free to Play Game
Cute art style
Mobile games
Chaotic Gameplay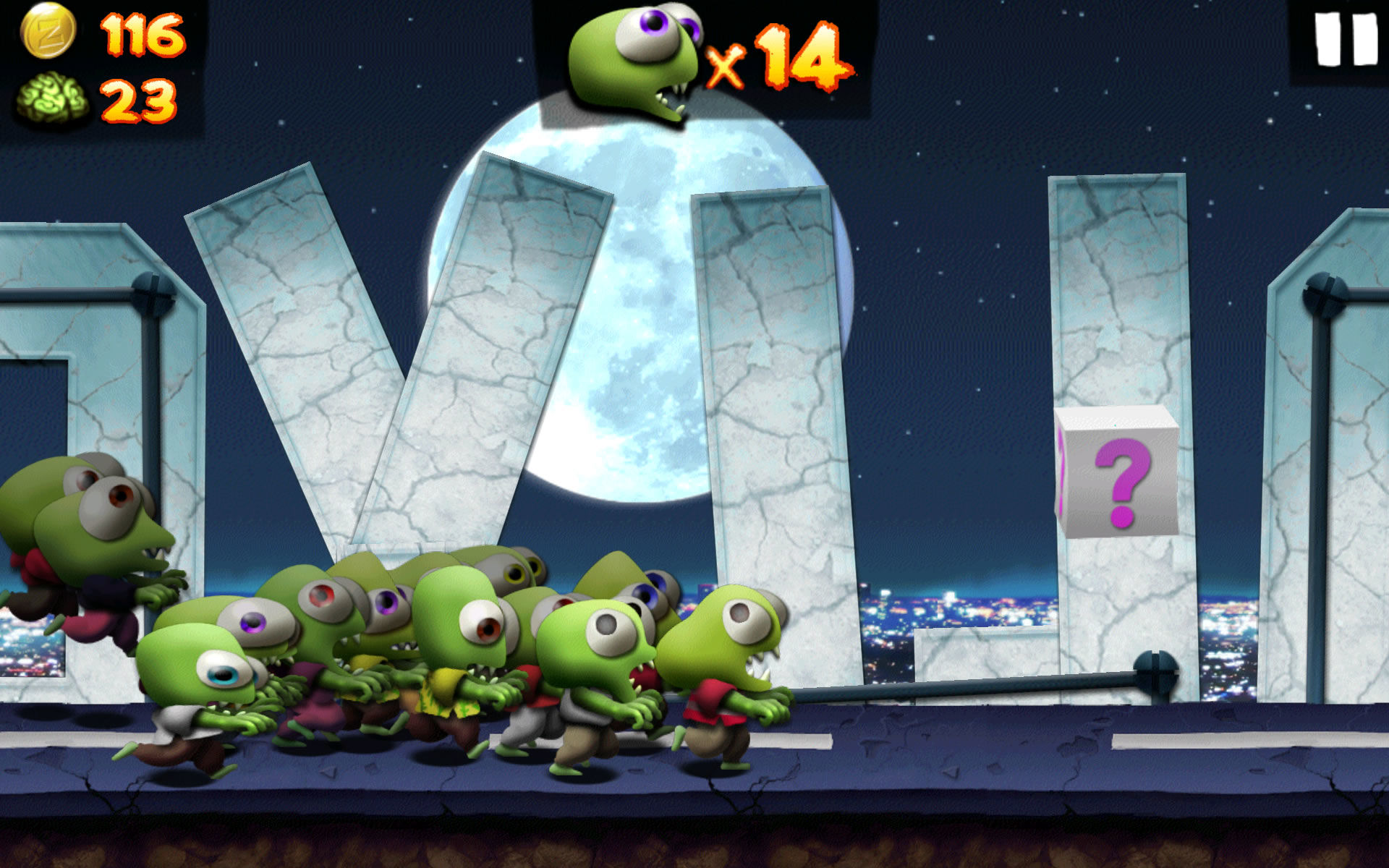 Destroy the world as a horde of cute but deadly zombies.
9. Roblox (PC, IOS, ANDROID)
Roblox is an online platform game that allows its users to create and play numerous games. 
Roblox offers a limitless amount of games to experience, many of which fall under different genres. Everything from a murder mystery to surviving a natural disaster to fending off armies of the undead. And each game offers a different take on the genre.
There are tycoon games that incorporate shooters, role-playing, and even zombies. There is so much variation in this game that if you ever get bored with one of its games, you can just switch to another that features alternative mechanics.
Play This Game If You Like:
Variety of Games from different genres
Multiplayer Game
Customization
Strong Online Community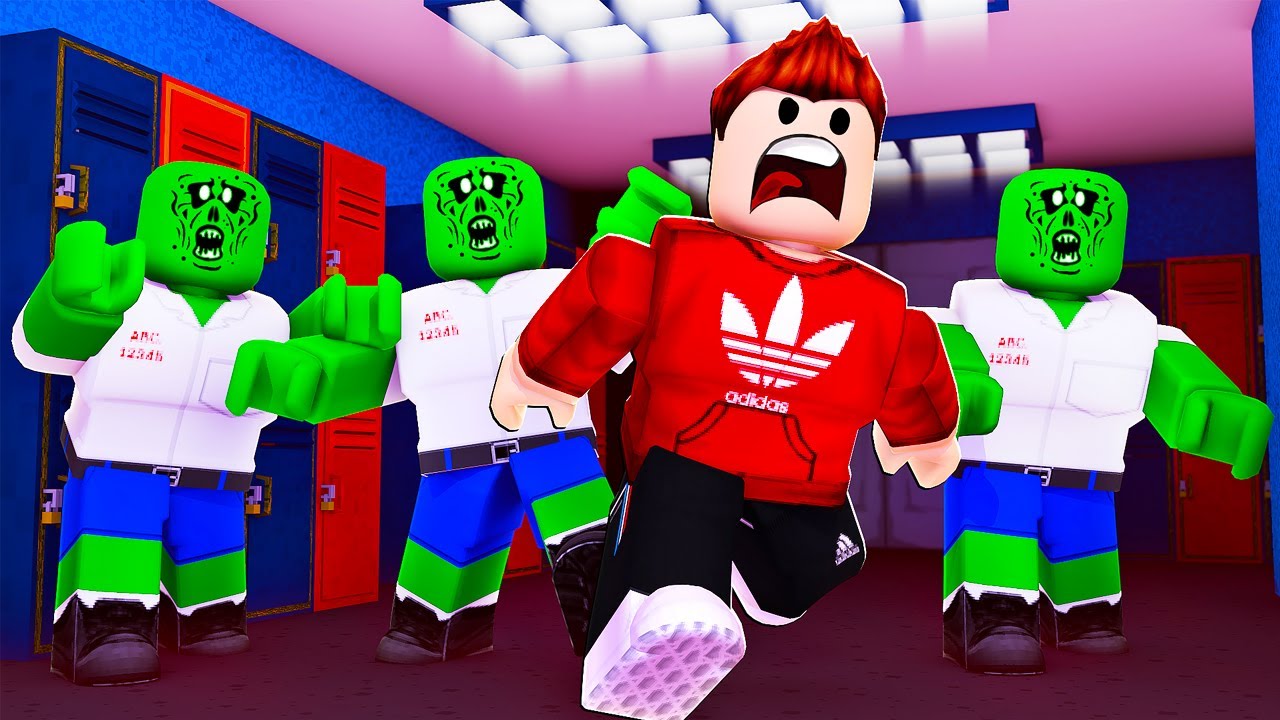 Run and survive from the terror of the undead.
8. Fortnite (PC, PS4, PS5, XBOX ONE, XBOX SERIES X/S, NINTENDO SWITCH, IOS, ANDROID)
Fortnite is a cooperative tower defense-shooter and survival game in which up to four players fight off zombie-like creatures and defend objects with traps and fortifications they can build.
Long before it became famous for its Battle Royale mode, you might not have known that Fortnite actually first debuted as a zombie defense game. Save the World mode is a chaotic good time that blends Minecraft's building and crafting elements with an action game's quick-thinking shooting to create one of the most engaging games in recent years.
And with a cartoony art style, frenetic gameplay, and stellar gunplay, it's easy to see why Fortnite has become such a beloved game within the children's demographic.
Play This Game If You Like:
Building and Crafting Mechanics
Battle Royale
Tons of Cameo Characters from Pop Culture Franchises
Tower Defense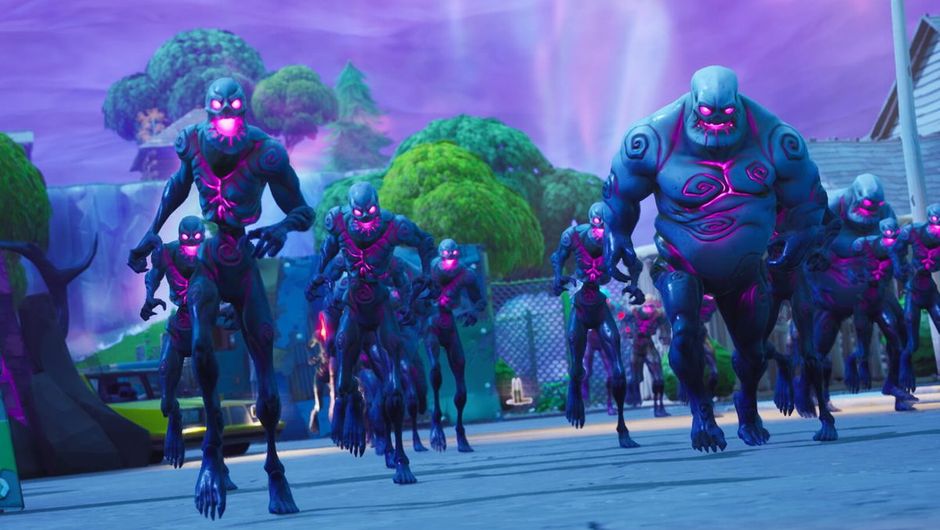 Defend your base from the numerous flesh eaters. 
7. Zombies Ate My Neighbors (PC, SNES, SEGA GENESIS, PS4, XBOX ONE, SWITCH)
You take on the role of Zeke and Julie in Zombies Ate My Neighbors as they attempt to save their titular neighbors from a variety of horror movie monsters.
Zombies Ate My Neighbors embodies the hilarious but cheesy b-horror of the 80s in its presentation. The game's aesthetics alone make for a highly enjoyable time thanks to its hilarious gameplay and endearing animations. Even though the game may be old, it still holds up well and may keep you entertained for a long time.
Play This Game If You Like:
Colorful and imaginative visuals
B-Horror Presentation
Retro Games
Games with tons of Monsters as Enemies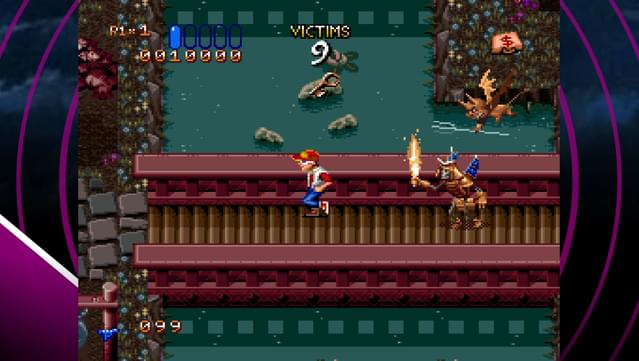 Run away from the game's many creative enemies.
6. Stubbs the Zombie in Rebel Without a Pulse (PC, PS4, PS5, XBOX, XBOX ONE, XBOX SERIES X/S, NINTENDO SWITCH, MAC OS)
Prepare for a bloody good time with Stubbs the Zombie. In the made-up metropolis of Punchbowl, you assume control of the titular zombie and cause mayhem by devouring the citizens' brains.
Stubbs the Zombie is an immensely original and entertaining game that will have you laughing with its silliness. It draws inspiration from the cheesy horror movies of the past and puts its own spin on them, resulting in frantic gameplay as a result.
It features an incredibly ludicrous segment and gameplay that you won't be forgetting anytime soon. 
Play This Game If You Like:
B-Horror Presentation
Playing as the Zombie
Bloody Visuals
Incredibly Silly and Wacky animations
Cause havoc as the titular zombie.
5. Ghouls N' Goblins: Resurrection (PC, PS4, XBOX ONE, NINTENDO SWITCH)
In the 2D side-scrolling platform game Ghosts 'n Goblins Resurrection, Arthur, a knight, must traverse the Demon Realm and engage in battle against zombies, skeletons, demons, and pigmen in order to rescue Princess Prin-Prin from the demon ruler Astaroth.
Ghouls N' Goblins retains the head-scratching challenge that its predecessor offered, in addition to adding new and bizarre enemies and locations that make the already challenging game even more demanding, making for an extremely exhilarating game.
The game makes advantage of your skills, making each of your victories against its numerous spectacular foes and bosses all the more exciting and memorable. You shouldn't miss out on this classic. 
Play This Game If You Like:
Challenging Gameplay
Side Scrolling Action
Creative Enemies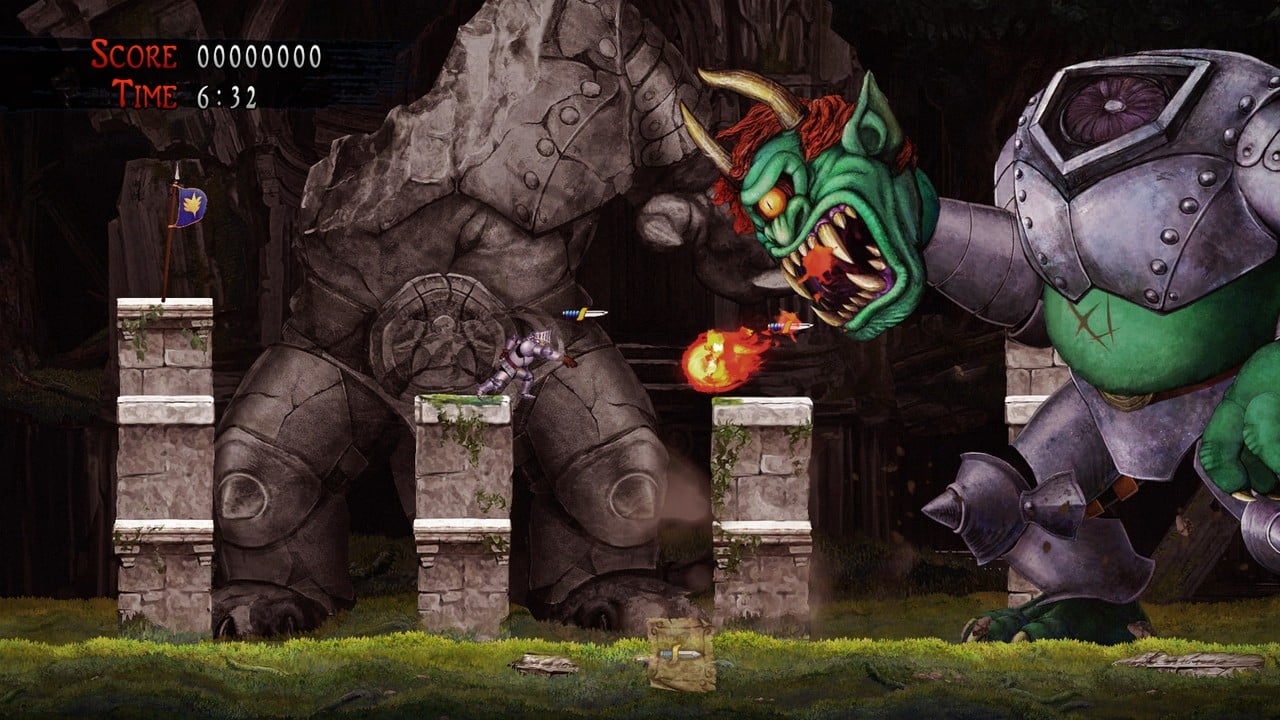 Avoid the ghosts, zombies, and the game's many obstacles.
4. Medievil (PS4)
In the remake of the 1990s classic Medievil, you play as Sir Daniel Fortesque and traverse a series of levels while battling foes with a variety of weaponry.
A clever and endearing game that adapts its original classic to the modern era, Medievil is packed with personality. It features an endearing skeletal protagonist, Sir Daniel, and a highly addictive hack-and-slash combat system that will make you shiver with every swing.
And if you're seeking some nice spooks and action, Medievil is unquestionably a must-have game because of its practically flawless atmosphere.
Play This Game If You Like:
The Original Medievil.
Fun Platformer
Gothic-Themed Game
Hack and Slash Gameplay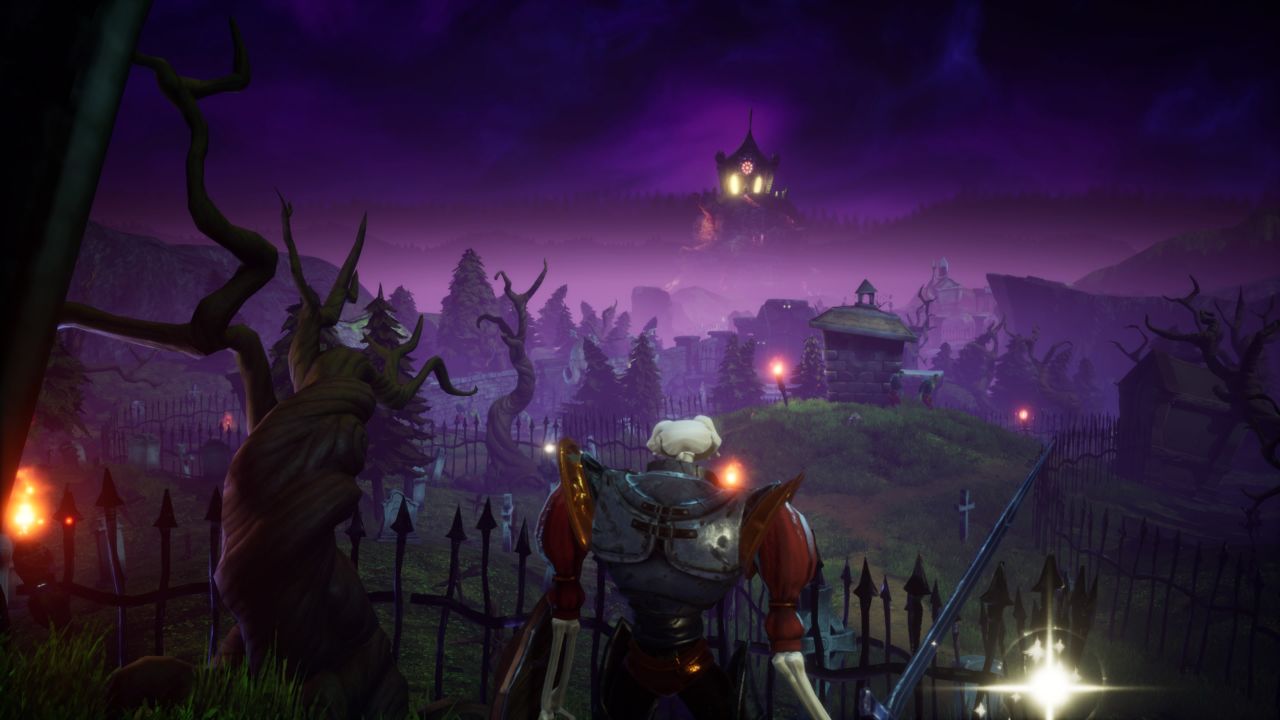 Explore a medieval world full of spooky skeletons and ghouls.
3. Plants vs Zombies: Battle For Neighborville (PC, PS4, XBOX ONE, SWITCH)
In the third-person shooter Plants vs. Zombies: Battle for Neighborville, players can choose to control either Plants or Zombies in a cooperative or competitive multiplayer setting.
From tower defense to third-person mayhem, Battle for Neighborville took the franchise to new heights. Bringing with it a range of classes and modifying it for its new genre based on the sheer amounts of plants and zombies from the legendary first game.
With its incredibly endearing personality, oddly rewarding gunplay, and adorably cute visuals, the game is exceedingly kid-friendly and simple to pick up and play.
Play This Game If You Like:
Third Person Shooter
Class Based Shooter
Chaotic Gameplay
Incredibly Silly Zombies
Stunning Visuals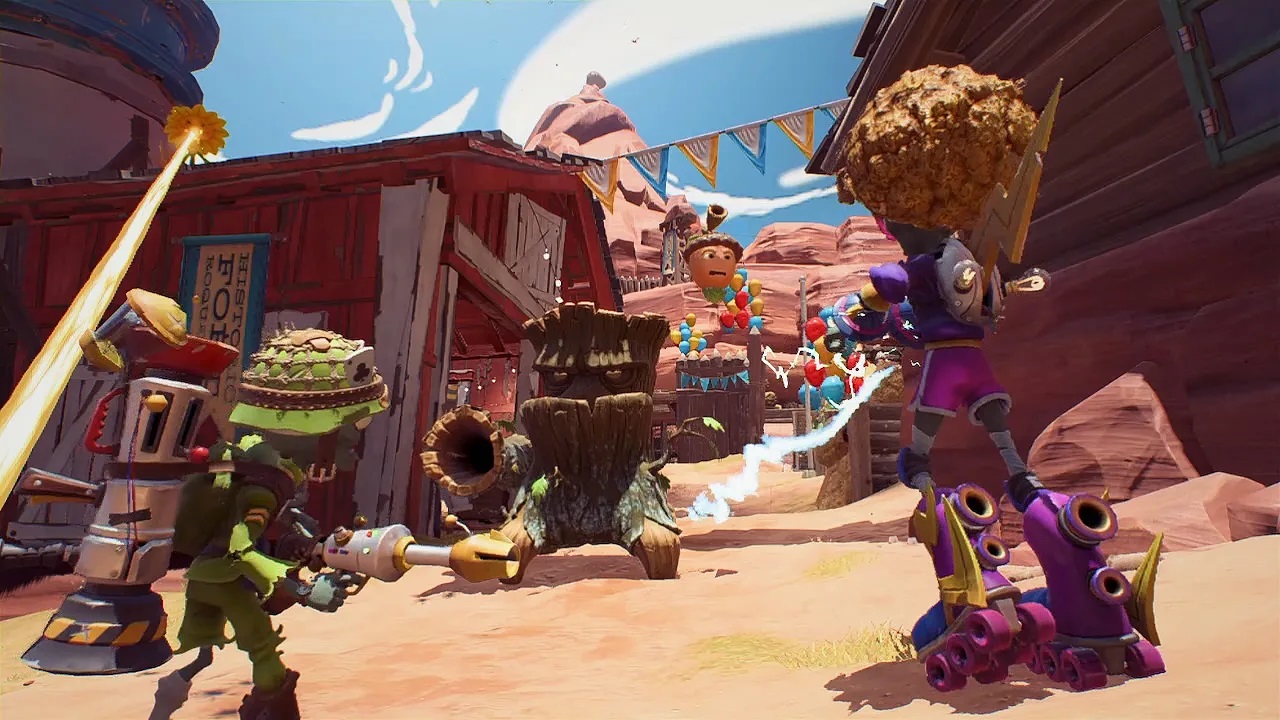 Choose from these wacky Plants and Zombies and fight each other.
2. Minecraft (PC, PS3, PS4, PSVITA, XBOX 360, XBOX ONE, NINTENDO 3DS, WII U, SITCH, IOS, ANDROID, MAC OS)
The game that helped define a generation, Minecraft is a sandbox game that lets its players explore a procedurally generated world, filled with life and deadly creatures.
It's easy to see why Minecraft has become a significant part of gaming culture. The game offers an almost infinite amount of possibilities, including the ability to build whatever you want, whether it be offline or online with friends.
Although the game may not mainly focus on zombies, each encounter with these creatures makes for such an exhilarating face-off that it turns every long night into a nightmare, especially when exploring the deep caverns. Adding difficulty to a game that kids would normally find to be very tranquil and relaxing.
Play This Game If You Like:
Creative Freedom
Sandbox Games
Simplistic Graphics
Exploration
RPG System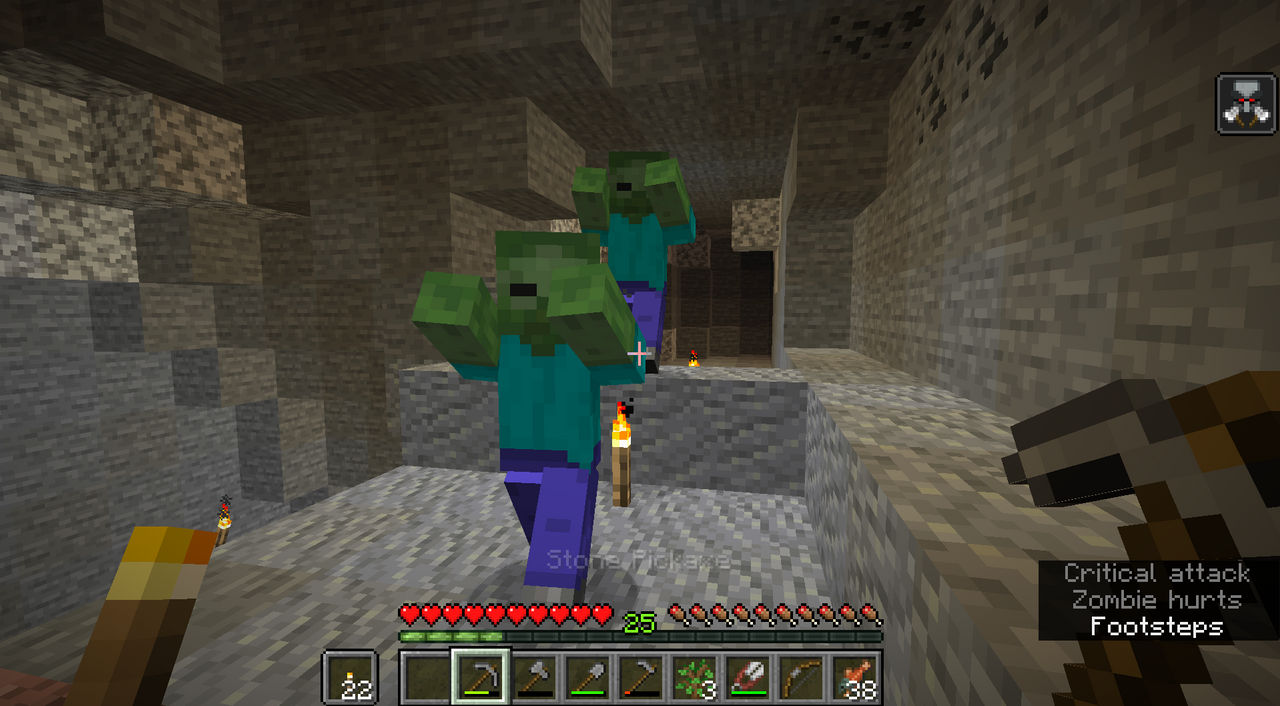 Explore the world where only your imagination is the limit.
1. Plants vs Zombies (PC, PS3, PS4, PSVITA, XBOX 360, XBOX ONE, NINTENDO DS, DSiWARE, SWITCH, Windows Phone)
Who could possibly forget the video game that swept the world, Plants vs. Zombies? When a horde of flesh-eating zombies tries to devour your brains, grab your shovel and defend yourself with your plants.
Plants vs. Zombies may be simplistic, but it contains a ton of variety. Whether its the abundance of adorable plants and zombies to see, the range of game modes it provides, or the enjoyable mini-games, there's simply a ton here to keep you captivated for hours.
Although its gameplay is straightforward enough for newcomers of the genre to understand, it also comes with a ton of obstacles that will test even the most seasoned players. This is an essential game that every single gamer, whatever age they may be, needs to play.
Play This Game If You Like:
Tower Defense Game
Adorable Artstyle
Challenging Gameplay
Varied Mini Games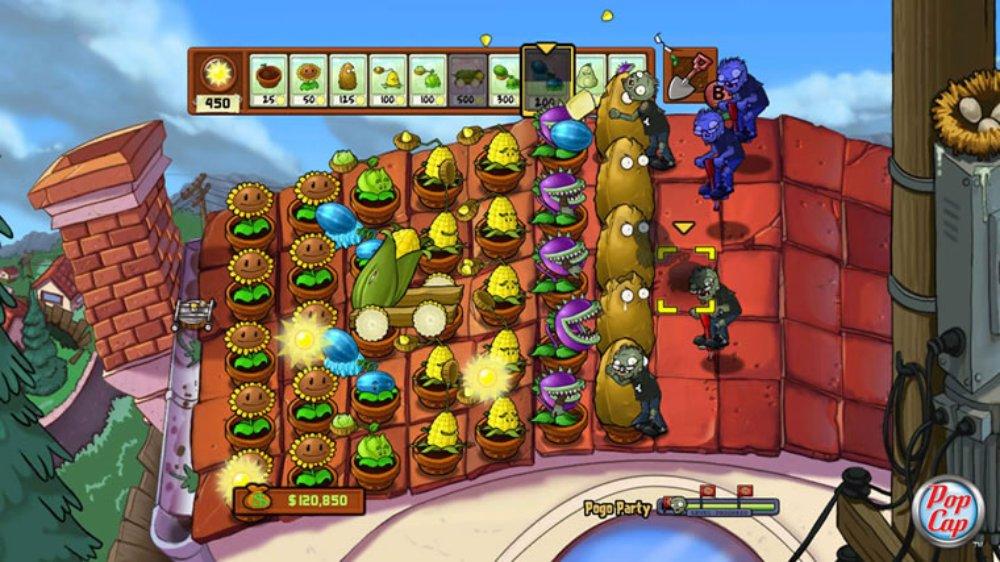 Get your plant seeds ready from the zombie party.
You may also be interested in: