[Top 10] Minecraft Best PvP Mods You Need
Updated: 11 Mar 2021 8:30 pm
Nothing is better in gaming than PvP, especially when it involves your friends.
10. Optifine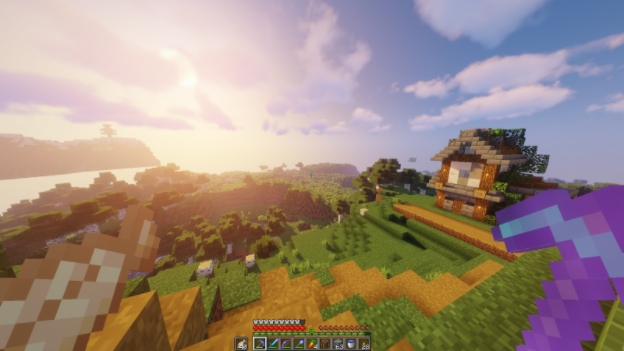 While not strictly designed for PvP, Optifine is an absolute must because it is going to make any PvP mods you have better. This mod optimizes Minecraft and works in coordination with most mods in order to give you that extra edge over other players. 
How The Mod Makes PvP More Fun:
Optimizes the game in order to make your combat prowess as good as possible.
Gives you the ability to slaughter other players with the prettiest graphics.
Works with other mods and helps them run better.
Get the mod here.
9. Journeymap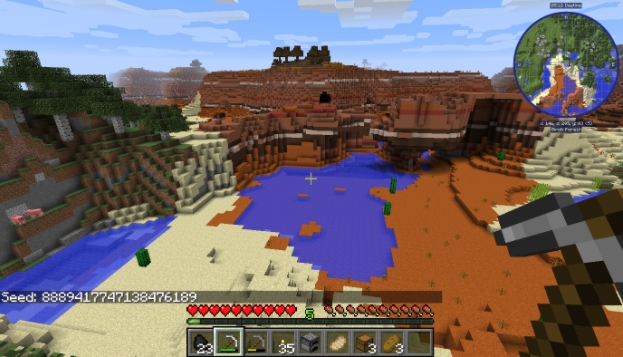 Maps and minimaps are an important aspect of any multiplayer game and Journeymap completely revamps the map system in Minecraft. The map and minimap in this mod are completely customizable, allowing you to design the map to fit any PvP game type you can imagine.
How The Mod Makes PvP More Fun:
Create the perfect minimap in which to duke it out with you friends.
Label certain points on the map for easy callouts.
Gives you an edge when it comes to PvP as you can track what is going on.
Get the mod here.
8.God's Weapons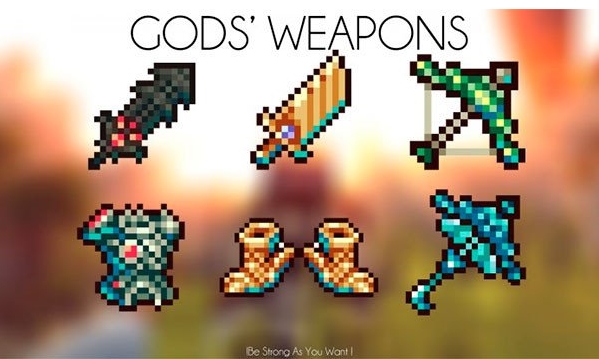 PvP is usually reserved for higher level, sometimes called epic level, as you often want to have the best of the best before heading into combat. This mod will do just that, making you feel like a god as you battle friends and strangers alike. Specifically this mod adds in weapons and gear that have unique effects to truly make you feel powerful.
How The Mod Makes PvP More Fun:
Features 58 different items to make you feel like a God.
Allows for epic combat encounters.
Makes weapons, armor, and gear more interesting with unique abilities and looks.
Get the mod here.
7. Vic's Modern Warfare Mod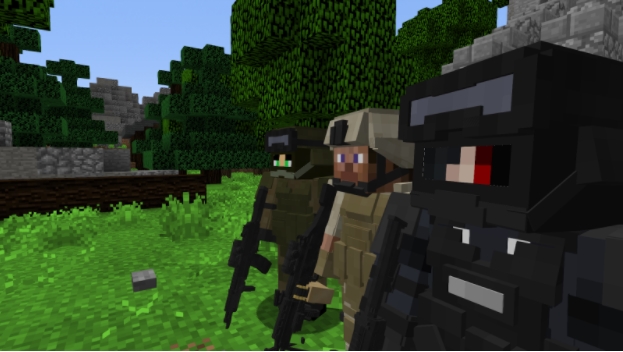 Any gamer worth their salt knows about the legacy of Call of Duty and will recognize what this mod has done. That being the addition of guns originally from Call of Duty Modern Warfare and several other additions. This mod adds in 3D modeled guns, attachments, materials, gadgets, and more, making it an absolute must if you want to transform Minecraft into a first-person shooter.
How The Mod Makes PvP More Fun:
Beautifully textured weaponry makes the game feel great.
Each weapon has its own unique aspects, including recoil, damage, and more.
Adds in new animations and design features not seen normally in Minecraft.
Get the mod here.
6. Flan's Mod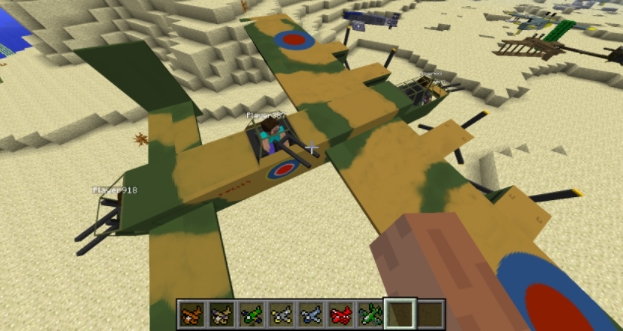 If you start to feel that hand to hand combat or simple infantry combat is becoming boring, then look no further than Flan's Mod and the numerous combat vehicles it adds in. Partake in epic dog fights high above the ground or duke it out tank world style. But not to worry, this mod also includes guns just in case you find yourself missing out in any firefights.
How The Mod Makes PvP More Fun:
Adds in numerous vehicles types for any kind of combat you desire.
This mod also adds in repair and support items for the non combative type.
Gives you the potential to create multiple game types and warzones.
Get the mod here.
5. HaloCraft 2.0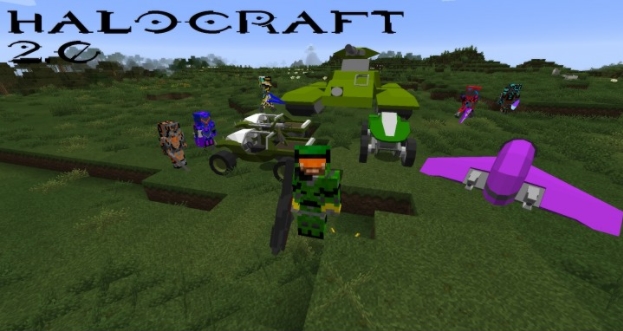 One of the best and most influential first-person shoots of all time has found its way into Minecraft. Relive the epic campaign as Master Chief or dive straight into the multiplayer aspects that hooked gamers for years. This mod brings in weapons, vehicles, and more from the Halo series allowing you to create the great memories that its inspiration surely brought you.
How The Mod Makes PvP More Fun:
Revamps Minecraft's multiplayer and Pvp aspects.
Allows you to recreate Halo multiplayer maps and battle with your friends Red vs Blue style.
Gives you a reason(not that you need one) to play as the Master Chief skin.
Get the mod here.
4. Tetra Mod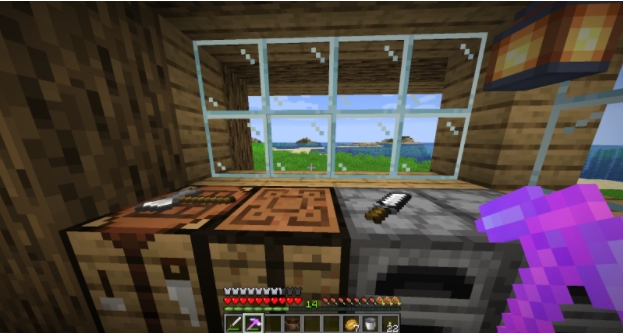 Tetra Mod aims to bring some new excitement to the current existing weapons either by changing their appearance or their usage. It also adds in new methods of crafting weapons and a toolbelt for easier storage. All in all, this mod will make creating your weapons a little more easy and fun.
How The Mod Makes PvP More Fun:
Frees up the restriction for crafting weapons, thus giving more freedom.
Makes weapons more interesting by allowing them to be customized such as being double headed!
Adds in a toolbelt allowing you to free up your hands until you need to bash some skulls in. 
Get the mod here.
3. Tinkers' Construct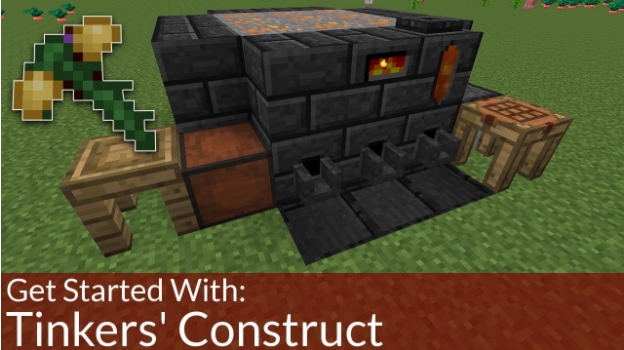 This mod takes the weaponry available in Minecraft and expands on it tremendously. Not only does it allow you to customize them and repair them, it gives more materials in which you can craft weapons from. In addition to this, it also adds in new weapons as well as many other things.
How The Mod Makes PvP More Fun:
Incorporates a new crafting interface.
Allows for greater customization when it comes to weapons.
Brings new materials to the game both for PvP and other uses.
Get the mod here.
2. Electroblob's Wizardry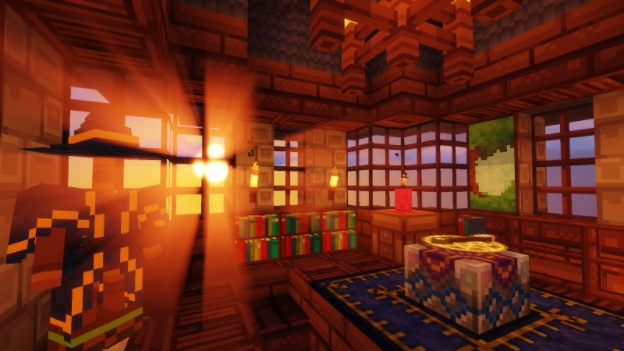 If slinging spells at your friends is your idea of PvP then look no further than Electrobob's Wizardry. This mods aims to replace the bog standard idea of killing your friends with weapons with the much more fun method of casting spells. That's right, this mod transforms you into a true blood wizard.
How The Mod Makes PvP More Fun:
Adds magic into the game and encourages you to use this in combat.
Magic is exploration based rather than crafting based, thus encouraging you to stay on the move.
In addition to the spells the mod adds, it also includes various artifacts that can power up your magic.
Get the mod here.
1. Better PvP Mod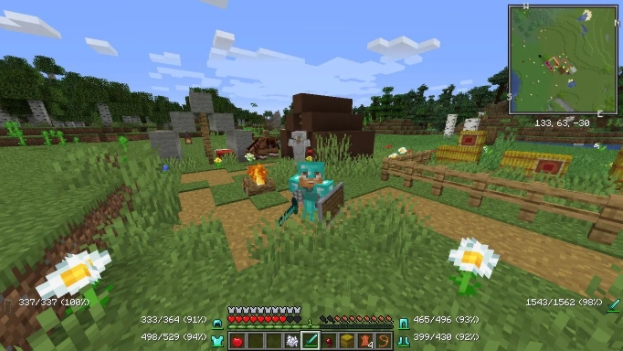 As the name implies, this mod completely improves on every system and makes Minecraft the ultimate PvP game. It adds in many features and enhances currently existing systems to make your PvP all the more better. This is an absolute must for any gamer serious about PvP.
How The Mod Makes PvP More Fun:
Adds in features to the HUD to keep you in the loop with any enchantment you have.
Includes a minimap to track your location and that of your enemies.
Makes all aspects of combat better from movement to interfaces.
Get the mod here.
You May Also Be Interested In:
Image Gallery