[Top 10] Best Minecraft Horror Maps for Multiplayer
Updated: 15 May 2020 6:34 pm
Too afraid to go alone? No problem! Drag a friend along!
Why suffer alone when you can bring friends?
One of the biggest appeals to the sandbox construction game Minecraft is the ability to play alongside friends and build extraordinary worlds. With the introduction of so many amazing horror maps, it's only natural that multiplayer maps would carve out a comfortable niche for themselves.
Multiplayer mode offers the opportunity for laughs and scares. Gather a group together and take on the monsters lurking in the dark, or face off against each other for personal amusement. No matter the reason, multiplayer maps are certain to be a wonderful experience.
It's a dark and dangerous world out beyond the shadows, so why not bring a friend? Here are ten of the best Minecraft horror maps you can play with friends.
10. The Mob Infection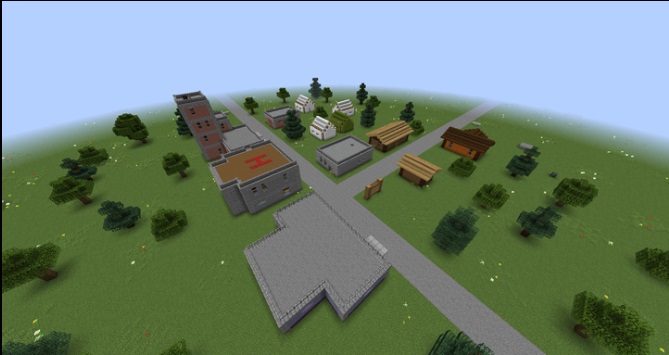 In this survival horror adventure map, players can ban together and explore through a world in the midst of a disaster. Featuring a plane crash site, abandoned buildings, and survival kits in the spawn lobby, The Mob Infection is a delightful and exciting time for a group of survivalists.
Why The Mob Infection is Great for Multiplayer:
Solo and multiplayer options available, for a variety of gameplay experiences
Early beta-stage map, ensuring updates and new additions to enjoy
A post-apocalyptic survival horror map that encourages friends to split up, explore, and gather much-needed supplies
Download Map Here!
9. The Thing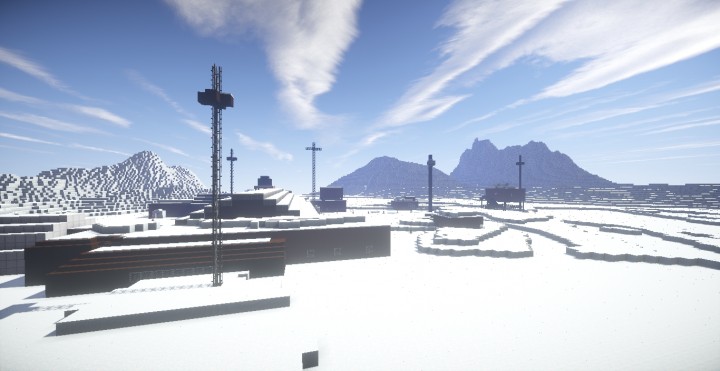 In this Minecraft version of 1982's "The Thing", friends can relive the terror of the infamous horror movie. Featuring a replica environment from the film, players can venture through the map, explore the base camps, and relive the terror together. Enter the base at your own risk.
Why The Thing is Great for Multiplayer:
Locations include near-perfect replicas of Outpost 31, the UFO crash site, and the Norwegian base camp
Explore the setting from John Carpenter's infamous movie with friends and relive the terror of the infamous body-horror film.
Detailed map with a variety of rooms to explore, guarenteed to be enjoyable for hardcore fans of the horror genre
Download Map Here!
8. House of Shadows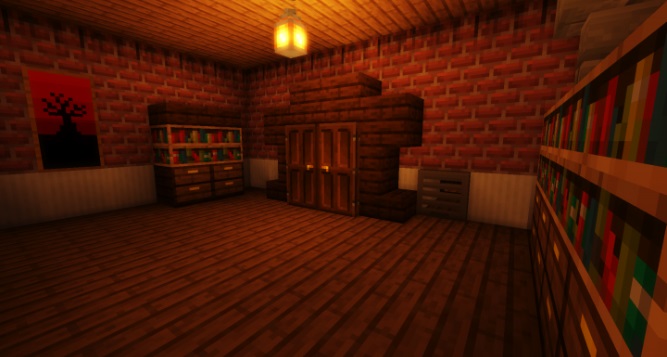 In this frightening adventure map, you must survive while being pursued by an unknown creature. The only downside is that this creature is much faster than you. Run from it. Hide from it. Hold out as long as you can before it finds you. Are you brave enough to face the House of Shadows?
Why House of Shadows is Great for Multiplayer:
Recommended for groups of 4-6 players, ages 10 and up
A minigame map, ensuring a quick and enjoyable horror experience
Terrifying imagery and a frightening enemy to keep you and your friends on your toes and scared out of your pants
Download Map Here!
7. Granny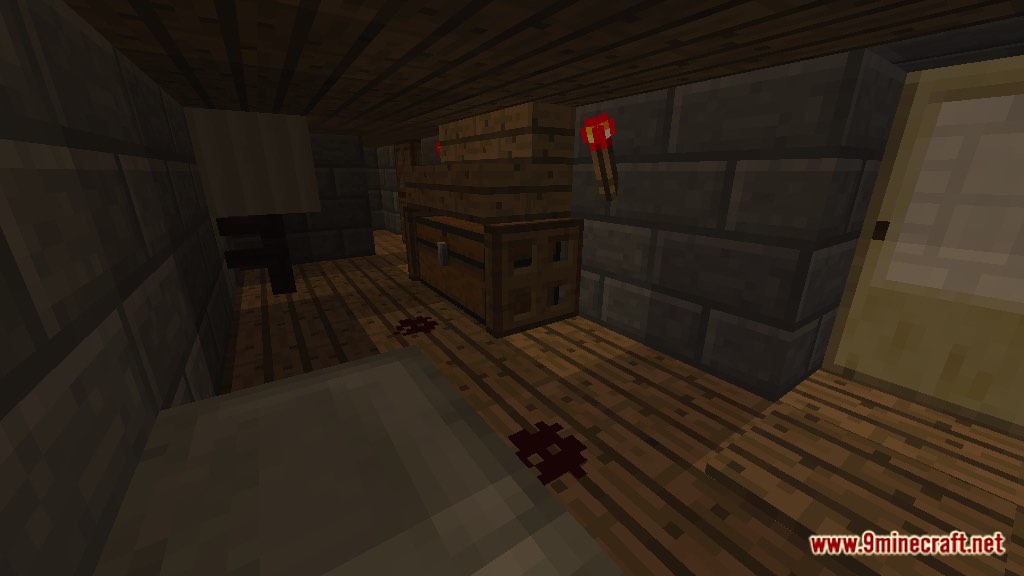 In this Minecraft edition of one of the most difficult horror games from recent years, Granny makes you wish you'd never set foot in her house. Gather your friends and do your best to escape in time. Granny will hunt you down, set traps, and bring you to a new level of Hell you could never imagine. Are you brave enough to find a way out?
Why Granny is Great for Multiplayer:
A multiplayer version of the thrilling survival horror game
Frightening imagery and a complex map to thrilla variety of players
Ban together to escape from Granny's wrath or use your friends as a distraction and make a break for it; the choice is yours
Download Map Here!
6. Specimen XX121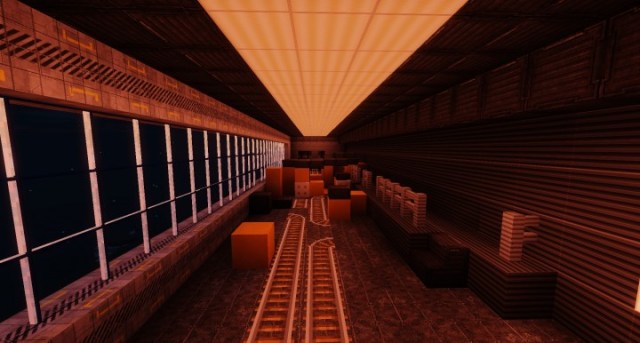 Also known as 'Aliens: Aboard the Infesta', this Minecraft map recreates the horrors of the Alien franchise. Grab a friend and fight against xenomorphs on the Infesta, a ship you have suddenly become stranded on after the destruction of your own. Are you strong enough to survive where no one can hear you scream?
Why Specimen XX121 is Great for Multiplayer:
Two player co-op gameplay option―perfect for small groups who want a fun and terrifying challenge
20-30 minutes of gameplay
Escape or perish, with your friend or without
Download Map Here!
5. The Stalker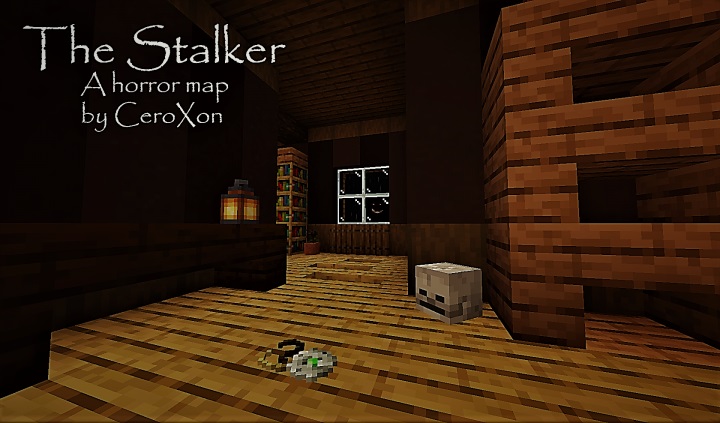 Last man standing wins. In this multiplayer horror challenge, you and your friends must search for a number of items throughout a haunted house in a series of cycles. At the end of each cycle, the Stalker will come and kill the player with the least items, until only one player remains. Who will survive? Who will perish? All will be answered in 'The Stalker'.
Why The Stalker is Great for Multiplayer:
Built for 2-8 players, though it works best with a group of 4-6
Contains jumpscares for an exciting horror experience
Challenge your friends and see who can survive until the final round
Download Map Here!
4. The Monastery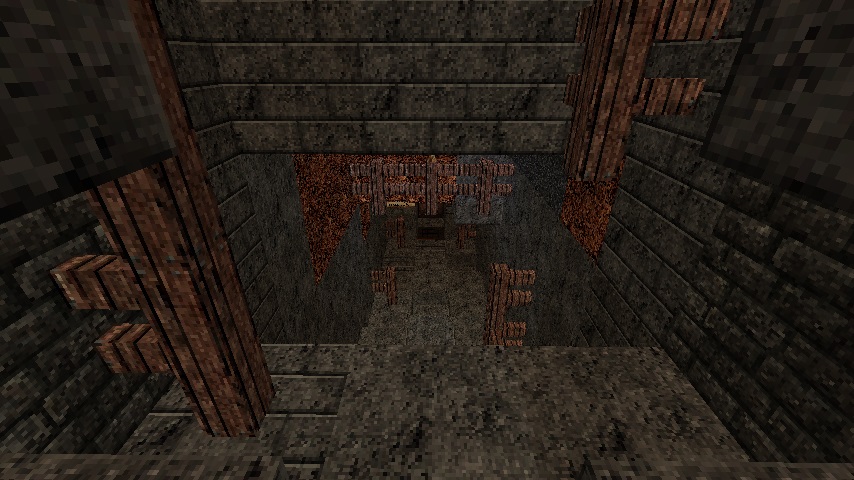 The Monastery is surrounded by tales of horror, death, and mayhem. And now, you and your friends are trapped inside. Solve the mystery. Explore the halls. Try to survive, if you can, and live long enough for you and your friends to see the light of day.
Why The Monastery is Great for Multiplayer:
Custom soundtrack, sounds, and jumpscares to delight and unsettle all players
Frightening resource pack included in each download
A terrifying adventure to explore with all your friends
Download Map Here!
3. Dead By Daylight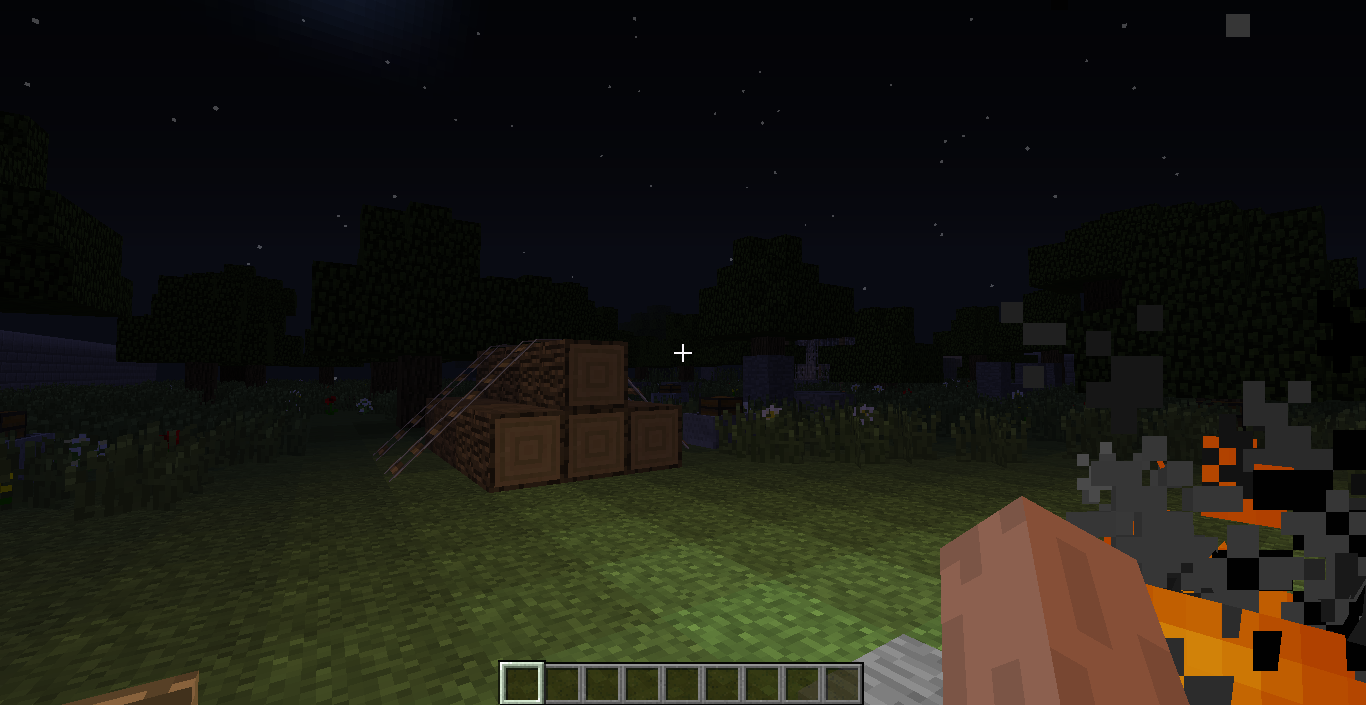 In the Killing Ground, escape is the only choice. Based on the exciting survival horror game of the same name, 'Dead By Daylight' pits friends against one another. Play as a Survivor and try to escape, or play as the Killer and try to take out as many players as possible. Who will survive and who will die?
Why Dead By Daylight is Great for Multiplayer:
Players can alternate between playing as a Survivor of as the Killer
Challenge your friends to see which killer can take out the most Survivors, and which Survivors can make it out alive
An exciting version of the famous survival horror game, perfectly recreated for the Minecraft world
Download Map Here!
2. Black Light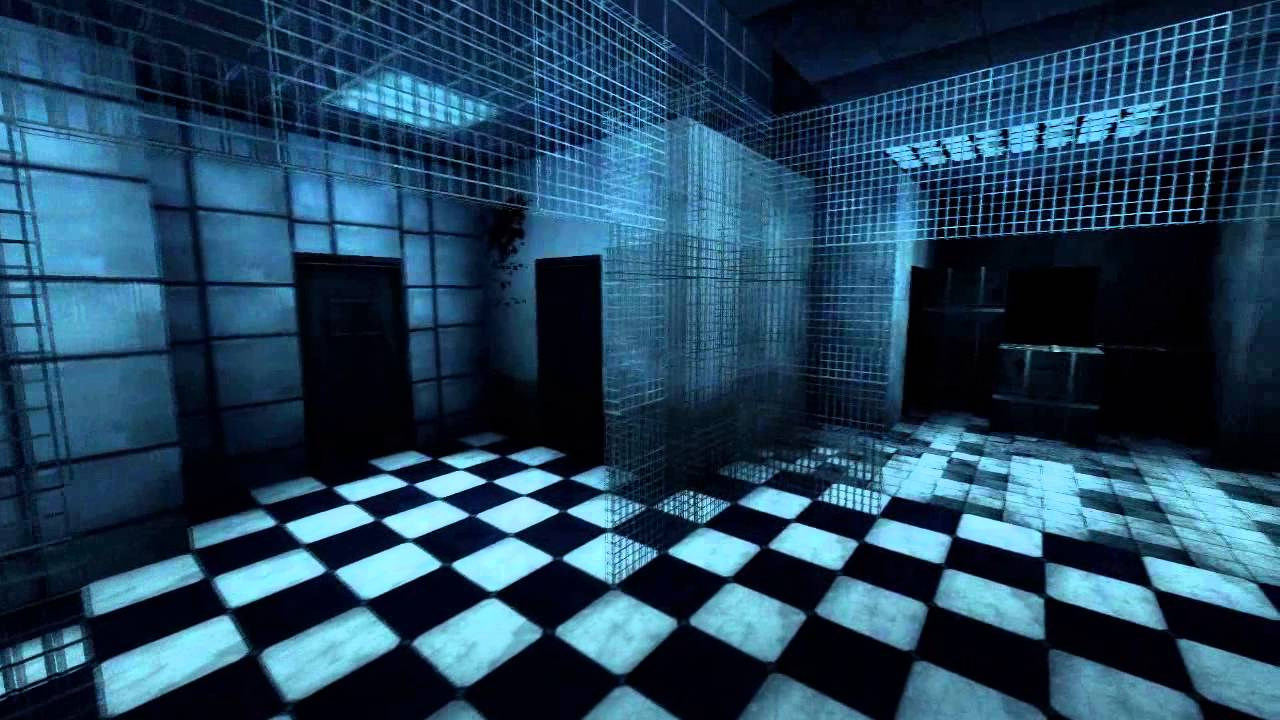 Trapped in an abandoned city, in an old mental asylum, your only chance for survival is to navigate your way through and hope for a miracle. Pray you don't get trapped by a deadend. Hide from horrific, mutated monstrosities. And whatever you do, do not let insanity catch up to you.
Why Black Light is Great for Multiplayer:
Powerful creatures that cannot be defeated, forcing you to hide once you see them and hope they didn't see you
Explore the asylum and search for a way out, though many corridors will lead to dead ends
Find medicine packs to recover from damage and survive long enough for your group to escape the asylum together
Download Map Here!
1. The Orphanage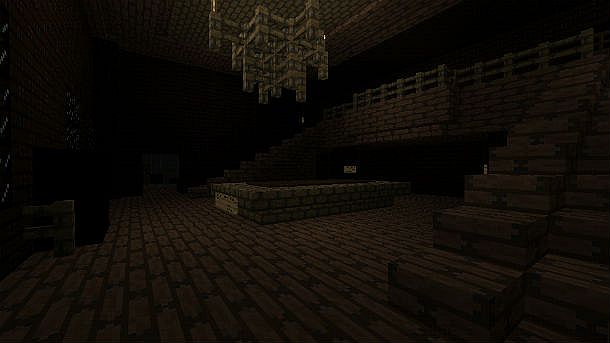 In arguably one of the most terrifying maps ever created, 'The Orphanage' is a horror thrill ride. After running out of gas in the woods, the only place to seek shelter is an abandoned orphanage. But something sinister lurks inside. Will you be strong enough to survive to see another day? Or will you and your friends become the next victims to the orphanage?
Why The Orphanage is Great for Multiplayer:
Frightening ambiance and jumpscares to please any horror fan
Exciting and immersive storyline to create an amazing gaming experience
Hundreds of thousands of downloads can't be wrong! Come experience the map often referred to as the 'scariest map on Minecraft'.
Download Map Here!
If you enjoyed this article, you may also be interested in:
Image Gallery