[Top 10] Best Minecraft Texture Packs That Are Awesome
Updated: 04 Oct 2022 2:23 pm
Take Minecraft to the next level with these beautiful Texture Packs!
What better way to enjoy Minecraft than to make it into something all your own?
As a sandbox construction game, the point of Minecraft is to completely customize your world. These customizations come in many forms, from downloadable Skins, maps, and community servers. Another exciting way for players to customize their gameplay comes from Texture Packs.
Texture Packs change the original, in-game textures of blocks, items, and mobs into something new and unique. These changes create a variety of environments for players to explore and craft. Texture Packs can provide a variety of unique changes from small shifts in glass to immersive, world-spanning differences in colors, designs, and buildings.
Minecraft is one of the most enjoyable games of all time, but why not make it even more enjoyable? Take a look at the top ten awesome Texture Packs available to download now.
10. Radiant Pixels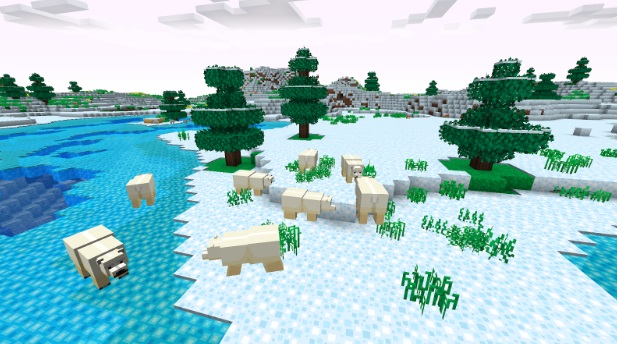 The world just became a little bit brighter! With this exciting Texture Pack, the world of Minecraft takes on a vibrant new appearance. Explore biomes made of colorful blocks and brilliant versions of the original Minecraft Texture Pack. Build a beautiful new world crafted of brilliantly colored blocks and see which way adventure sways you.
How The Radiant Pixels Texture Pack Makes Minecraft More Fun:
Behold unique and terrifying updates to hostile mobs such as Skeletons, Zombies, Spiders, and Endermen!
Take advantage of brightly-colored biomes to craft impressive structures, villages, and other areas to explore across any Minecraft map.
Beautiful details to ground textures such as dirt, grass, and sand give the map a vibrant new feel for players to enjoy, including customizable skies, custom fonts, and custom items.
Get the Mod here!
9. PixaGraph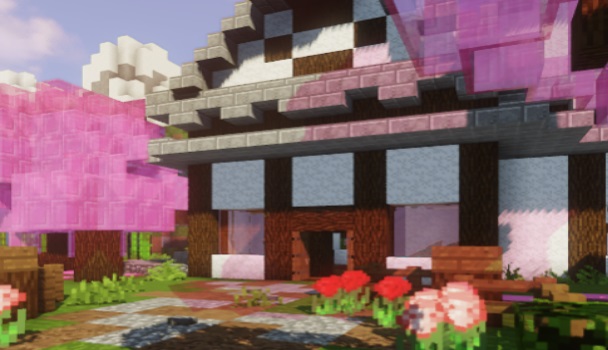 While the original Minecraft texture blocks are unique in their own right, this Texture Pack updates the designs and transforms them into something beautiful and intricate. With updated pixels, bright colors, and small details added to items and food, this Texture Pack is exceptional for players looking for an update to their typical Minecraft experience.
How The PixaGraph Texture Pack Makes Minecraft More Fun:
Utilize beautiful, decorative textures for design blocks, including fine details such as bacon and chives added to baked potatoes!
Excellent for hardcore Minecraft players looking for an intricate Texture Pack reminiscent of vanilla Minecraft servers.
Craft amazing worlds with updated designs to biomes and structure blocks, and create detailed, one-of-a-kind structures!
Get the Mod here!
8. Monsterley HD Universal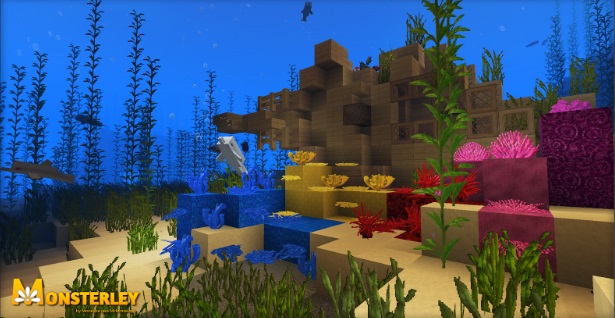 Welcome to the world of Monsterley, where builders obsessed with beauty can thrive! This high-definition Texture Pack offers an immersive version of gameplay for the world of Minecraft. With brand new textures to nature and semi-realism added to building blocks, this Texture Pack creates a bright and beautiful world for gamers to explore and craft around. 
How The Monsterley HD Universal Texture Pack Makes Minecraft More Fun:
With optional features, players can control their playing experience: various villagers with different textures for different professions, random alternative peaceful mobs, and more!
For gamers seeking a unique gaming experience, this Texture Pack features new versions of Iron Golems based on different biomes.
Customized shading gives depth to the textures of each block, providing an enjoyable Minecraft experience for fans of both Survival and Creative mode.
Get the Mod here!
7. Jicklus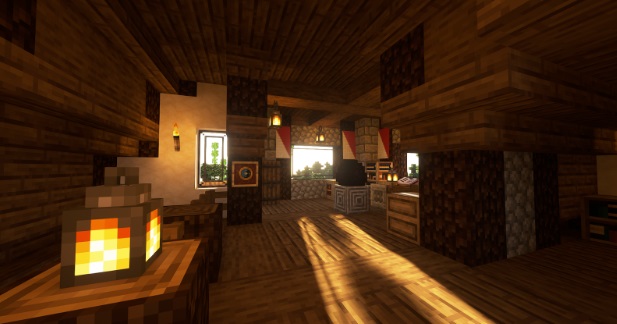 Enjoy a new style of gameplay with this exciting Texture Pack! Giving a rustic feel to the generated structures and tools in each player's inventory, the Jicklus Texture Pack allows players to live out their fantasies in a medieval-themed world. Harnish the powers of nature and create a world deep in the heart of the woods with these unique textures.
How The Jicklus Texture Pack Makes Minecraft More Fun:
Experience beautiful changes in yearly seasons with the Golden Birch Leaves, Orange Autumn and Spring Blossom addons.
Closely resembling a classic Minecraft resource pack, except with a much more rustic feel, this Texture Pack is excellent for fans of vanilla Minecraft gameplay!
Enjoy exciting new looks to wood textures for those eager to create log cabins and massive villages throughout their map.
Get the Mod here!
6. The CreatorPack
For fans of the original Minecraft world, this Texture Pack provides clean, smooth blocks excellent for all manner of gameplay. The CreatorPack allows players to build the world of their dreams, no matter the intended genre. The shifted textures provided by this Texture Pack creates a brand new experience for fans looking to rekindle their love for Minecraft.
How The CreatorPack Texture Pack Makes Minecraft More Fun:
This is a beautiful  32x32 Resource & Texture Pack excellent for those seeking a vibrant change from the typical Minecraft textures!
Perfect for fans of building and constructing in Creative Mode, allowing players to cruise through the new updates to items and source blocks.
No matter the type of world players dream of creating―futuristic, medieval, simplistic, and everything else on the spectrum―this bright texture pack looks amazing across the board!
Get the Mod here!
5. Eternal Hearts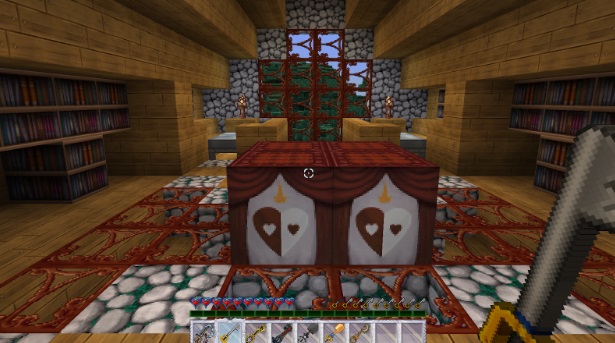 In this amazing Texture Pack, players can bring all the fun of the Kingdom Hearts franchise to the world of Minecraft. With items and blocks reimagined to replicate the weapons and items from the hit game, players can build amazing worlds and experience the excitement and majesty of Kingdom Hearts the way they've always dreamed.
How The Eternal Hearts Texture Pack Makes Minecraft More Fun:
A semi-realistic Texture Pack with unique colors and designs based on Kingdom Hearts' Disney-themed imagery brings the excitement to life!
Utilize a variety of Keyblades, intricately-designed armor, Starfruit, and other Kingdom Hearts themed items to enhance any player's Minecraft gaming experience.
Excellent for Minecraft players seeking an exciting, cartoon-themed Texture Pack for RPGs!
Get the Mod here!
4. MYTHIC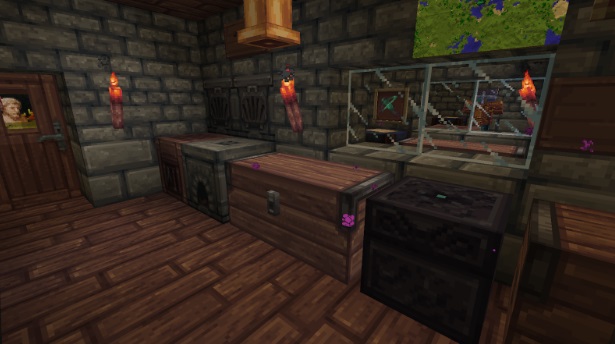 Unleash your inner adventurer and prepare to delve into a quest unlike any other! This amazing texture Pack gives the world of Minecraft a rustic, medieval feel. With delightful updates to ore blocks, items, and mobs, every player can immerse themselves in an exciting new adventure reminiscent of their favorite Dark Age fantasies.
How The MYTHIC Texture Pack Makes Minecraft More Fun:
Build an intricate world of medieval excitement with newly redesigned structure blocks, and mine for ore to craft amazing weaponry.
Hostile mobs take on a new definition of terror with this Texture Pack, featuring haunting details on Creeper's faces, realistic details to zombie's skin and skeleton's bones, and more!
Become the master of the Dark Ages with armor designed for the greatest fantasy warrior, transformed weapons, and exciting new looks to enchantments.
Get the Mod here!
3. Winthor Medieval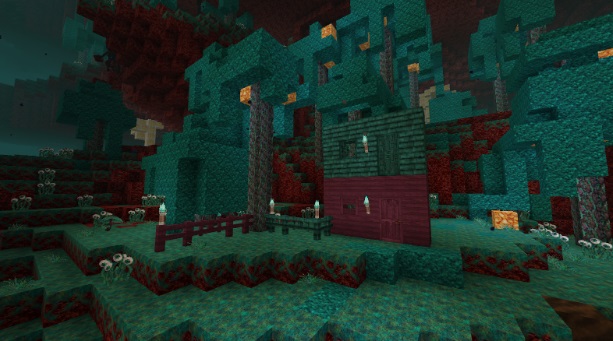 Bring the Dark Ages to life with the Texture Pack that's been downloaded over 100K times on Planet Minecraft! With shifts in all blocks, items, and mobs, this Texture Pack transports players straight into the heart of the Middle Ages. Become the hero you've always hoped to be and build amazing structures fit for a king.
How The Winthor Medieval Texture Pack Makes Minecraft More Fun:
Recreate famous structures from the Middle Ages with textured blocks that closely resemble hay, stone, and wooden beams.
Create exciting Iron Golems to defend villages against hostile mobs, and hunt creatures such as Hoglins and Piglins through a warped, scarlet forest.
This Texture Pack is frequently updated by moderators for the maximum Minecraft experience, as well as an open YouTube community to discuss updates and new ideas!
Get the Mod here!
2. LB Photo Realism Reload
When it comes to modern gameplay, many players enjoy worlds that resemble something they could look out their windows and see. For those players, this beautiful Texture Pack provides small and intricate details to items, blocks, and mobs to create an illusion of realism. Enjoy the world of Minecraft in a new, heightened way with this stunning Texture Pack.
How The LB Photo Realism Reload Texture Pack Makes Minecraft More Fun:
Build exciting and beautiful structures that appear to be crafted of real wood, stone, brick, and gemstones!
Craft impressive gardens and fields of crops for harvesting, large farms for housing non-hostile mobs, and intricate villages.
Enjoy new animations for flames and weather, as well as textures on naturally glowing blocks such as lava and Nether bricks.
Get the Mod here!
1. Glimmars Steampunk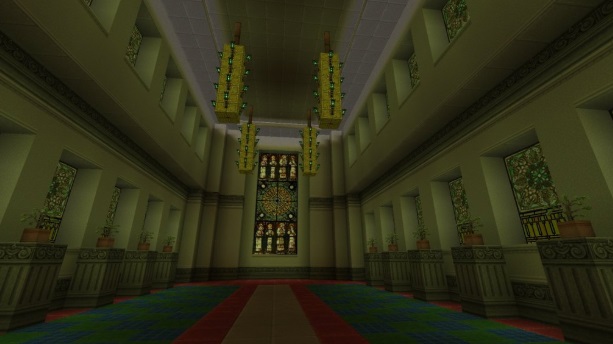 For long-time fans of the Victorian & Steampunk era in both fiction and gaming, this is the ultimate Texture Pack for you! Originally created in 2010 and continuously updated to provide only the best Minecraft experience, this Texture Pack provides exciting animations and realistic textures to design blocks and items. Create a world of gears and mechanisms with this famous Texture Pack created by Glimmar.
How The Glimmars Steampunk Texture Pack Makes Minecraft More Fun:
Create hyper-realistic Texture Pack with intricate designs on design blocks, items, and mob's physical appearances, excellent for hardcore fans of the Steampunk genre!
Transform Minecraft into a brand new game unlike any other with new designs to plantlife, tameable mobs, and structure blocks.
Experience animated enchantments, beacons, and trading devices to add to the feel of a completely Steampunk-themed world!
Get the Mod here!
If you enjoyed this article, you may also be interested in:
Image Gallery