[Top 10] Best Minecraft Horror Adventure Maps
Updated: 26 Nov 2020 6:13 am
Why be afraid when you can scare the pants off your friends?
Multiplayer has become a gaming standard and Minecraft is no different when it comes to playing with your friends. As a sandbox game, there is naturally no end to the things you can create and do in Minecraft.
As a result, some creators have designated  their time and effort to create horror maps to encourage you to terrify your friends. Horror maps lend themselves to creating intense moments of fear, laughter, and overall good times.
There are many objectives to horror maps such as survival, asymmetrical gameplay, exploration, or just good old fashioned jump scares, making horror maps the perfect choice to play late at night.
10. The Wraithing Trails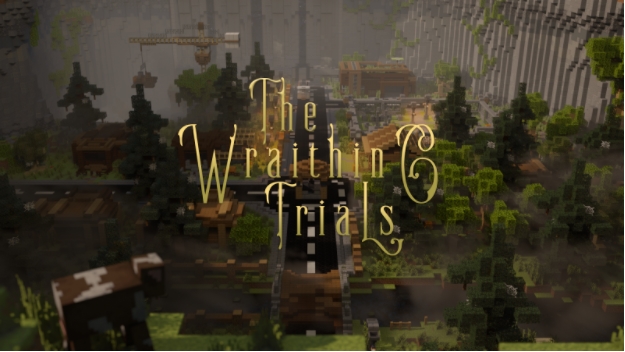 This Minecraft horror map pits the players into an asymmetrical gametype. On one hand, you have the players who must group together collectinng resources and prepare to hunt down the Wraith. The weakest player will become the Wraith who must hunt down and kill the remaining players until only the Wraith remains. The story takes place in a hauntingly enchanting mining town situated on an old lake, making it the perfect eerie place to terrify your friends.
Why the map is great for multiplayer:
The asymmetrical gameplay makes for some fun scenarios. example?
The town creates an atmosphere of horror that will have your friends on edge. 
You can easily add custom rules to the gameplay and create a scoring system with your friends, such as requirements to who becomes the wraith next or how many points you need to win.
Download the map here.
9. Alien: A Crafter's Isolation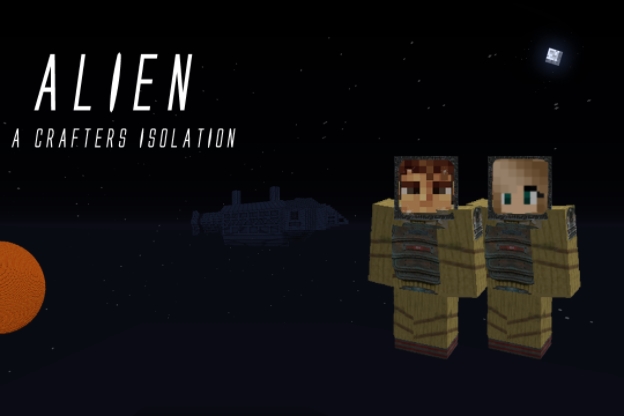 One of 2014's most terrifying games was Alien: Isolation and Minecraft creators Xander369 and Charlie-309 created a map based upon the game. As someone who has played the original game and quickly quit  more than once, this mod is an absolute must for any horror enthusiast. If you find your heart racing at the mere thought of doing this alone have no fear! You can drag a buddy into this terrifying experience as the creators added co-op into the map.
Why the map is great for multiplayer:
Hold virtual hands with a buddy as you try to complete this horror experience together.
The alien mob is dynamic and unpredictable making each playthrough unique.
Custom sounds and a working motion tracker will truly immerse you into this terrifying experience.
Download the map here.
8. The Killer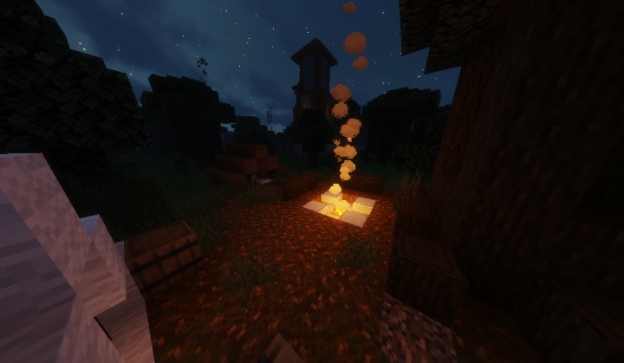 For those familiar with the horror genre, you'll recognize the idea behind this Minecraft map. The creator Simudin has taken inspiration for this game type from Dead by Daylight. This asymmetrical map pits one player as the killer trying to either stall a group of survivors until the timer runs out, or simply hunt them down and kill them. As the survivor, your goal is to work together to restart 3 out of the 4 generators hidden around the map. This map will give you and your friends plenty of opportunities to scare one another like its inspiration
Why the map is great for multiplayer:
The asymmetrical gameplay is perfect for late night games with friends.
The map itself is the perfect playground for the killer to terrify the survivors.
Survivors can find hidden loot throughout the map to give themselves an edge over the killer such as weapons and gear?
Download the map here.
7. Dead Meadow
Dead Meadow pits a group of players against one another, as a one of the players has been selected to be the killer. Their job is to hunt down and kill the other players while the others attempt to press 5 buttons that are spread out in 5 distinct regions. Throughout the map there are power ups for both the killer and the other players. The best part of this map is it features different rules to add to the experience, but more importantly, it allows the killer to mess with the players's minds and turn them against one another.
Why the map is great for multiplayer:
At the start no one knows who the killer is allowing the killer to turn the players against one another.
Each region is terrifying in its own way, making every second of this map a true horror experience.
There are multiple ways to win in this map making each playthrough unique and diverse.
Download the map here.
6. The Doll Maker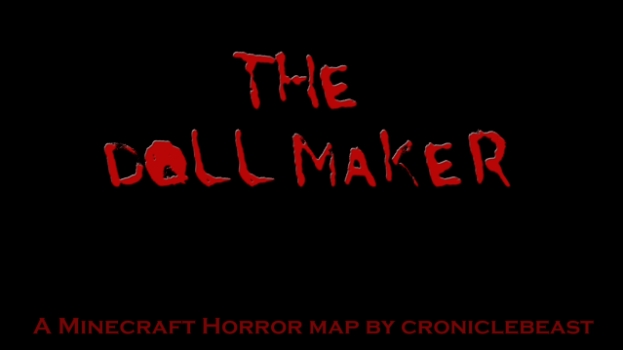 The Doll Maker can be played multiplayer or single player but either way it will be a terrifying experience. The map has the player waking up with no memory of how they got where they are, but they must find a way to escape. Sounds easy? Think again because there are mysterious murderous dolls scarier than Chuckie himself that will be hunting you with the sole purpose of killing you. This is why you should play with your friends, because you don't have to outrun the dolls, you just have to outrun and sabotage your friends until you escape!
Why the map is great for multiplayer:
Everyone hates creepy dolls, making this the perfect horror experience.
Features jumpscares, a terrifying soundtrack, and overall thrilling horror ambience.
Encourages players to work together, at least until you're being chased by killer dolls.
Download the map here.
5. Escape From The Hospital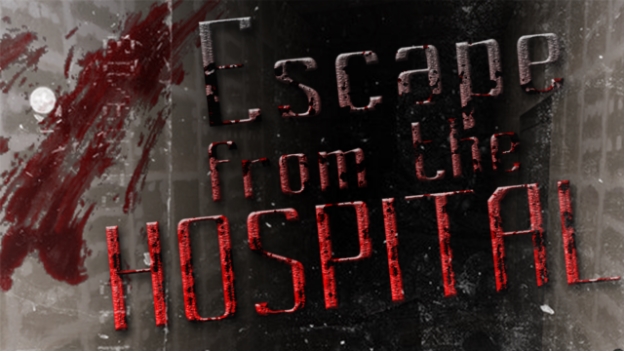 One of the most terrifying scenarios would have to be being trapped in an abandoned mental institution. Not only are you trapped within this hospital, but you also have a mysterious disease and must locate the cure. Did I mention the monsters? Because they will also try to hinder your progress as you traverse this terrifying map. But on the bright side, you can bring your friends to infect them as well and force them to try and escape with you.
Why the map is great for multiplayer:
The terrifying environment will definitely play on your mind and leave you unsettled.
The experience itself is on the shorter end making death not the biggest detriment.
Combines the fear of a physical threat and an internal threat.
Download the map here.
4. Decimation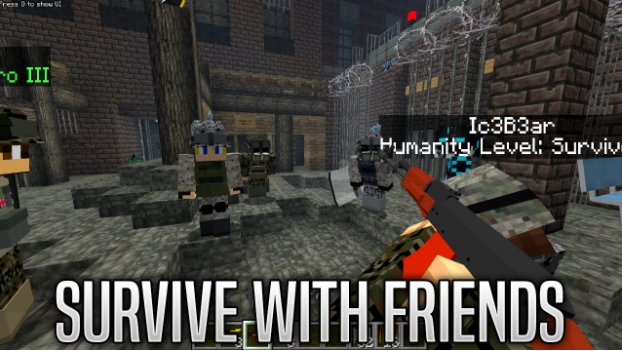 Fans of the Walking Dead will rejoice with this map, as it drops you right into the middle of the zombie apocalypse. This server gives the players only one objective, survive as long as possible! That doesn't mean you can't play out your own agendas though. In this zombie infested world you can scavenge for supplies, or simply pick them off the bodies of your victims should you decide to turn on your fellow living. In this harsh world, you have to do what you must to survive.
Why the map is great for multiplayer:
Being a server map provides the perfect multiplayer experience with friends or strangers.
Practice your zombie survival skills in this world and pray you'll never actually need them.
This server provides an entirety new experience as it has many custom aspects to it.
Download the map here.
3. The Thing

In 1982 the world was shown a new kind of terror with this horror movie, and now gamers can experience that same terror in Minecraft. This map recreates the base camp from the movie and allows the player and their friends to experience the terror themselves in a new way. This map provides a true horror experience as it forces you to question everything around you, including your friends.
Why the map is great for multiplayer:
Relive John Carpenter's nightmare in this creepy and haunting map.
Detailed map recreated to near perfection to give the best horror experience.
Work with your friends to uncover the mystery of what is going on at this arctic base.
Download the map here.
2. House of Shadows

This terrifying experience puts you and your friends into an eerie house being chased by some unknown entity. Your only goal is to survive. Do so by hiding and avoiding the monster, because it is much faster than you and being seen by it is almost certain death. And maybe I forgot to mention this, but you, or one of your friends will get to play as the monster. So good luck, and happy hunting or happy hiding.
Why the map is great for multiplayer:
Game can be played in quick rounds making it perfect to play with your friends and trade roles.
Death is lurking just around the corner which will each round tense and terrifying.
You'll share many laughs with your friends as you most likely try to hide, only to fail and find yourself staring down a horrifying monster.
Download the map here.
1. The Orphanage

This map puts the player in possibly one of the most terrifying possibilities, running out of gas on a long dark with no help in sight. The only option is to walk and pray you find help, and unfortunately, you do find it. However, in this map, that help comes in the form of a terrifying orphanage. If you are smart, you will keep walking, if not you will enter this building and discover its secrets. One final piece of advice, bring a friend on your road trip so you can be terrified together.
Why the map is great for multiplayer:
One of the most terrifying horror maps in Minecraft.
Between the ambience and jumpscares, you'll surely be on the edge of your seat or falling on your backside.
Not only is the gameplay terrifying, but the storyline itself will keep you hooked.
Download the map here.
You May Also Be Interested In:
Image Gallery