[Top 10] Minecraft Best Shaders
Updated: 18 Oct 2020 8:40 pm
Minecraft is beautiful, but its even better with shaders!
One of Minecraft's greatest features is its biomes. Minecraft has beautiful scenery, with such a well developed and diverse landscape. With the ability to alter lighting and shadows, Minecraft can become even more beautiful than it already is. 
Minecraft Shaders, commonly known as "shaders packs" is a graphics program that allows players to modify the effect of the pixels in-game. Used in spectator mode, shaders allow for a pretty realistic in-game experience.
Today I'm going to be compiling a list of some of the best Minecraft Shaders that players can apply (as of June 2020).
10. MrMeepz Shader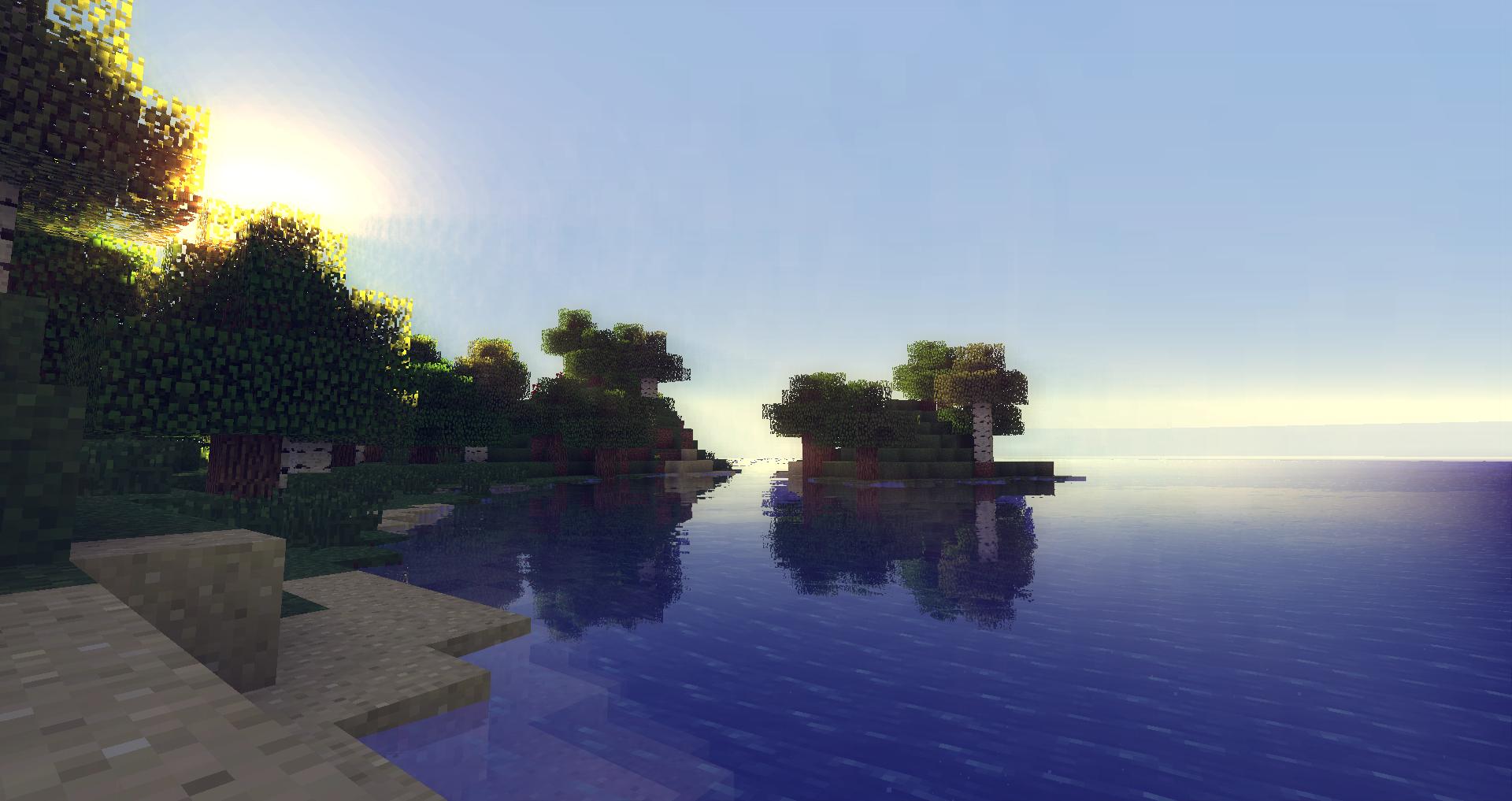 A shader's pack for Minecraft versions 1.12.2, 1.11.2, and 1.10.2, MrMeepz's Shader is a popular choice for players looking to add a crisper look to Minecraft graphics. NOTICE: This shaders pack requires the GLSL Shaders mod to be installed.
How MrMeepz Shader MakesThings Great: 
Enhanced water, sky colors, shadows, and light.
It does a good job of mimicking natural light in-game.
Torchlight creates a small light around players and lights up the area around them.
Get MrMeepz Shader Here: http://shadersmods.com/mrmeep-shaders-mod/
9. Wisdom Shaders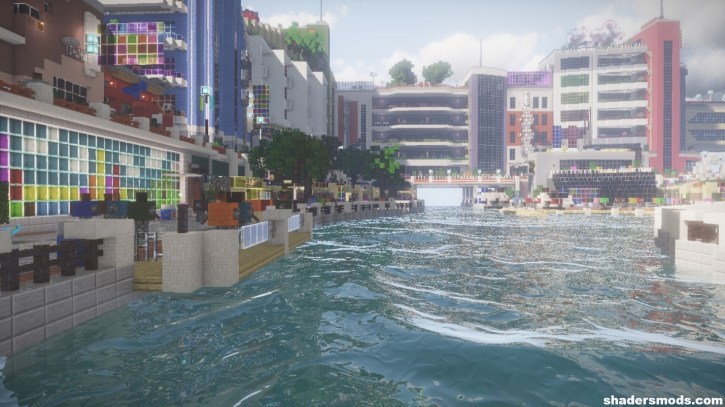 Certainly a pack everyone can enjoy, Wisdom Shaders is a shaders pack for Minecraft versions 1.12.2, 1.11.2, and 1.10.2. What makes this shader even better is its ability to provide quality graphics for low-end and high-end gaming setups. So no matter what quality device you play on, this shader will perform well.
How Wisdom Shaders MakesThings Great: 
Provides experimental filter options.
Compatible with Mac, Windows, and Linux.
Graphics simulate realistic lighting, the pack uses physics-based rendering for water, metal, and glass to simulate real life. 
Get Wisdom Shaders Here: http://shadersmods.com/wisdom-shaders-mod/
8. The Minecraft Wave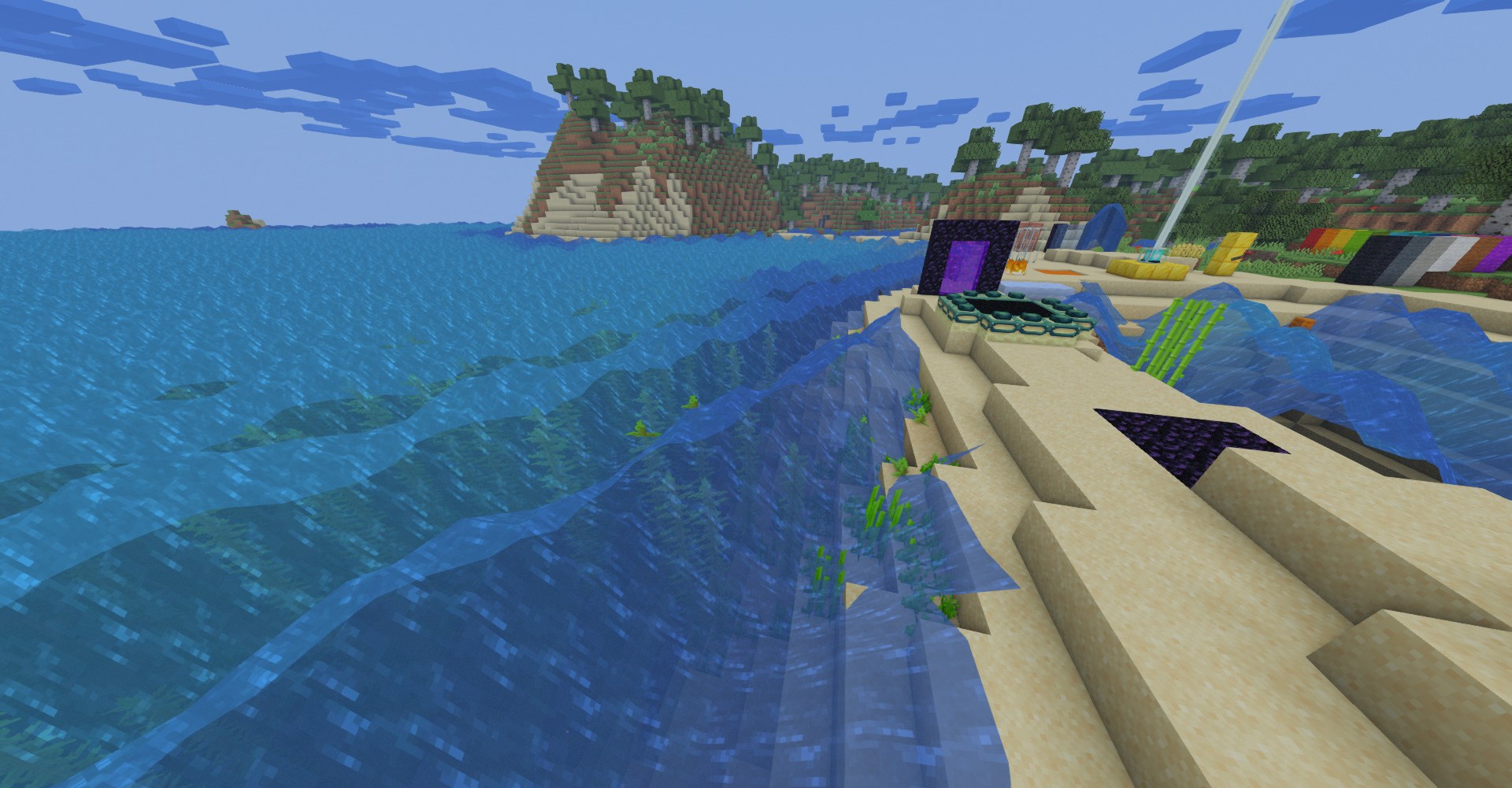 Undoubtedly the most unique shader on my list, The Minecraft Wave incorporates moving waves and a moving landscape. Mimicking waves, every portion of your Minecraft world will be moving. This shader is not for those with a weak stomach.
How The Minecraft Wave MakesThings Great: 
Its unique idea makes for great content and great fun.
Looking for a realistic ocean experience? The Minecraft Wave shaders got it. 
Makes for a challenging in-game experience. 
Get The Minecraft Wave Shader Here:
http://shadersmods.com/the-wave-shader-mod/
7. Cybox Shaders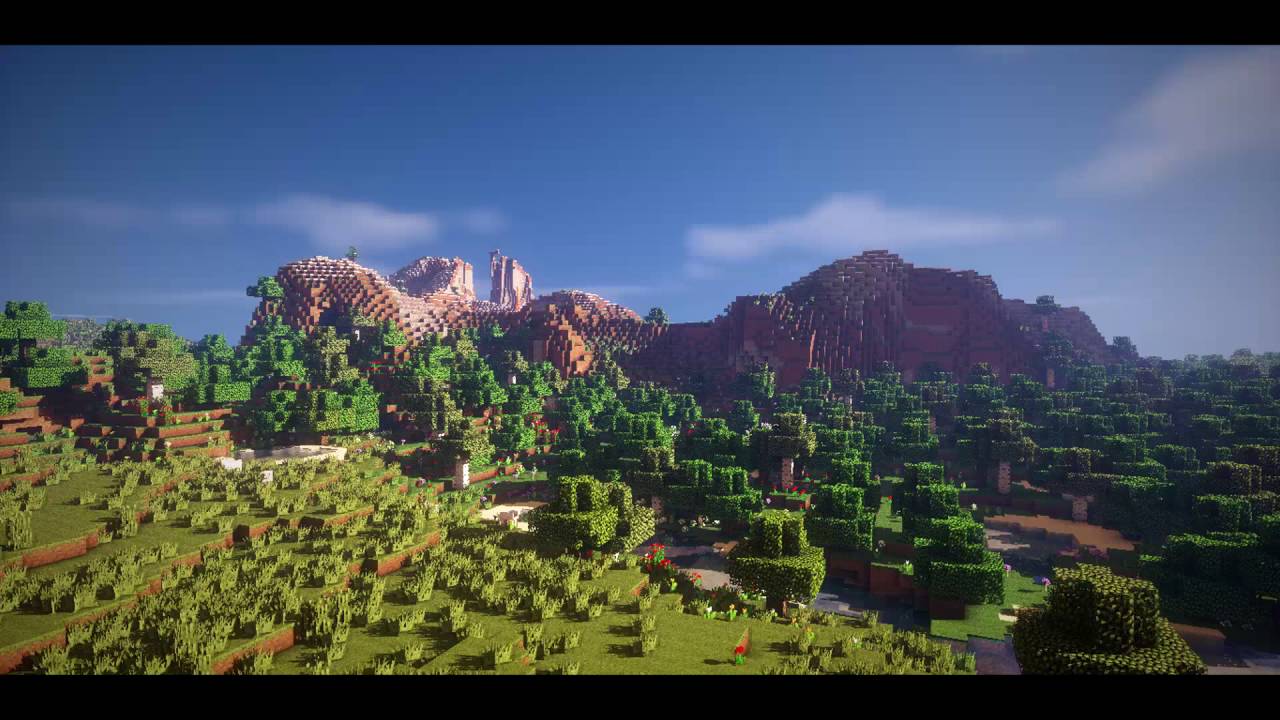 Known for its shadow effects, Cybox Shaders is a popular shader pack. Despite it being a rather old shader pack with limited compatibility, it remains a well-loved pack. A decent GPU is required for this pack to run. 
How Cybox Shaders MakeThings Great: 
Once installed, you don't need any supporting software to run. 
Recommended as one of the best-looking packs for Minecraft 1.12.2, 1.11.2 and 1.10.2.
Shadows within the mod account for spaces between leaves and other fine details. 
Get Cybox Shader Here: http://shadersmods.com/cybox-shaders-mod/
6. PlunderPixel's Shaders
PlunderPixel's Shaders is a high-quality shader that creates beautiful effects. Placed lower on my list for its inability to run at high performance on low-spec PCs, this pack is at its full potential when paired with the proper specs. 
How PlunderPixel's Shaders MakeThings Great: 
High-quality graphics including but not limited to: Realistic skies, Dynamic Lights, and beautiful water. 
Includes waving grass, flowers, leaves, and more. 
Overall makes for a more realistic game.
Get PlunderPixel's Shader Here:
http://shadersmods.com/plunderpixels-shaders-mod/
5. TME Shaders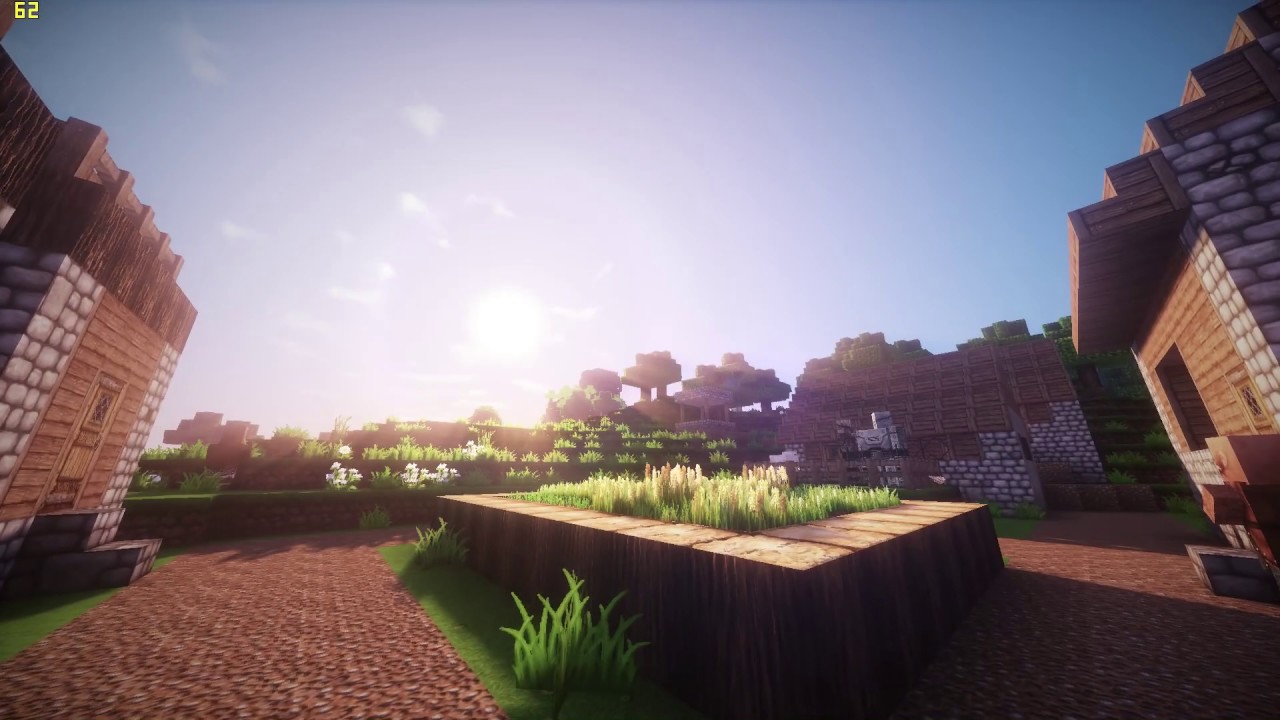 Created by CrankerMan, TME is a well-updated shaders mod. With compatibility with versions: 1.12.2, 1.11.2, 1.10.2, and 1.9.4. TME stands for "Too Much Effects" and that is well represented within the pack which has special effects that are non-existent in your regular Minecraft texture. Placed lower on this list due to its need for lots and lots of memory. 
How TME Shaders MakeThings Great: 
Effects include moving foliage on trees, realistic shadows, etc.
Surface textures pop.
No noticeable bugs or glitches! 
Get TME Shader Here: http://shadersmods.com/crankermans-tme-shaders-mod/
4. Sonic Ether's Unbelievable Shaders (SEUS)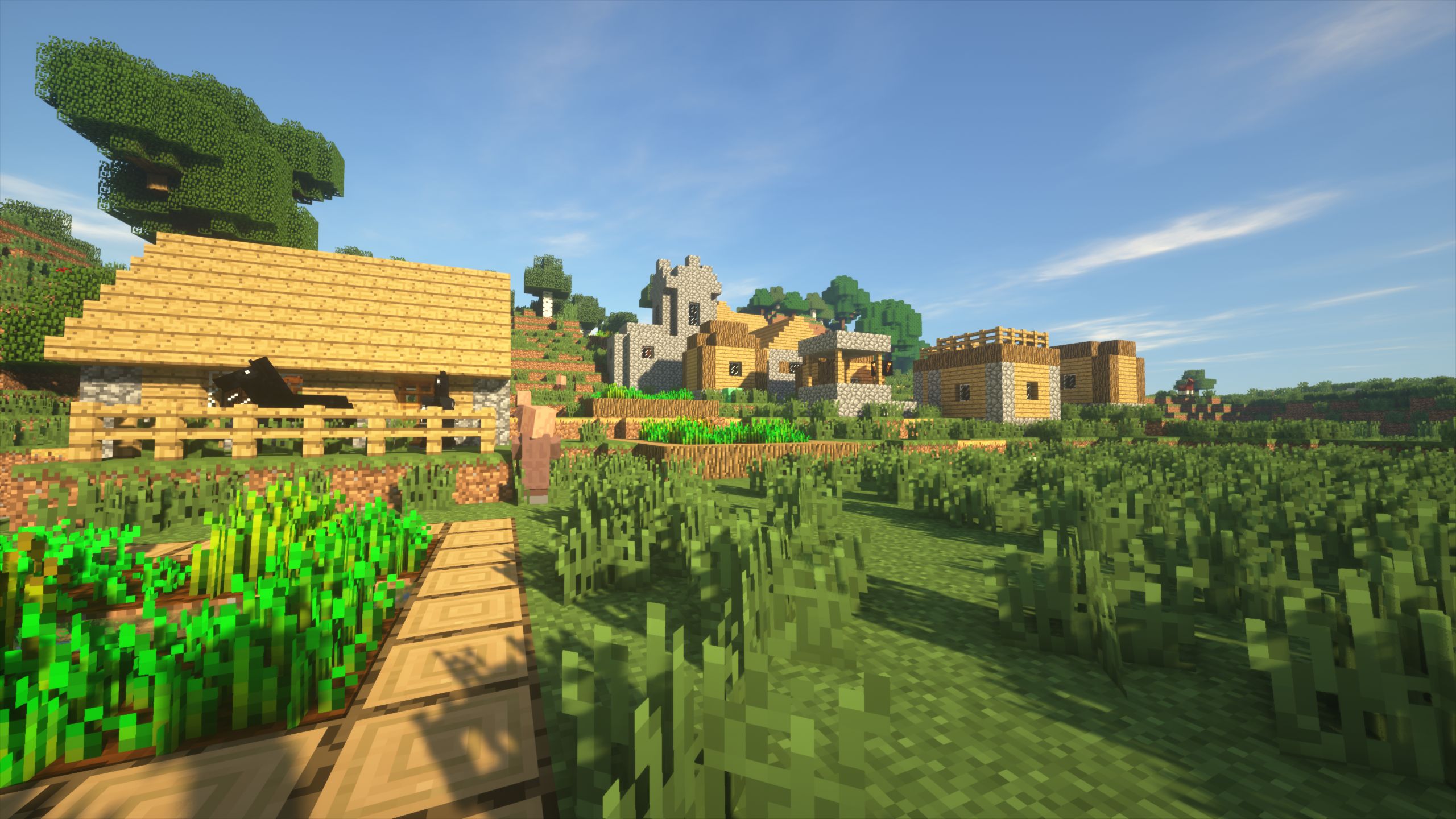 Sonic Ether's Unbelievable Shaders otherwise known as SEUS, helps bring more animation to the world of Minecraft. Compatible with Minecraft versions 1.13.2, 1.12.2, and 1.11.2. Running on a computer that can handle high-level graphics is recommended. 
 How SEUS MakesThings Great: 
Has notable sky features including realistic-looking clouds that make you feel like you are actually staring up at the real world sky. 
The water looks more like a liquid rather than a block. Water runs smoother and looks smoother too. 
Moonlight and sunlight look much different than in vanilla Minecraft bringing more variety to light sources. 
Get SEUS Here: http://shadersmods.com/sonic-ethers-unbelievable-shaders-mod/
3. KUDA Shaders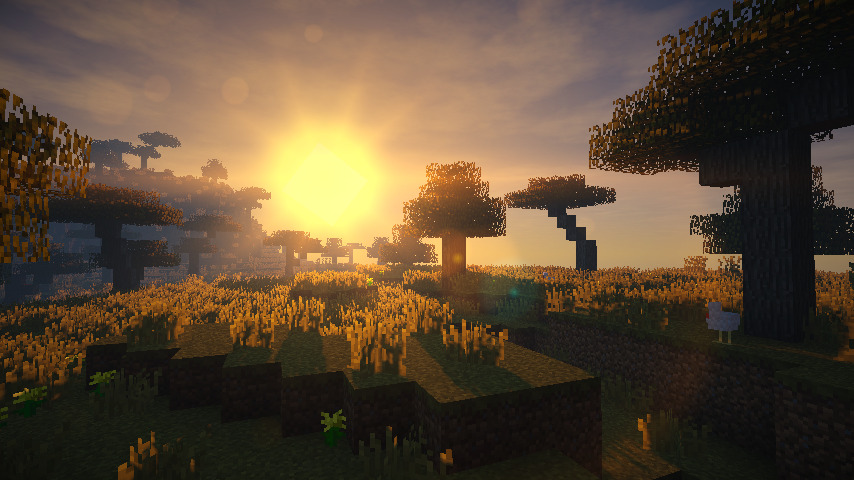 One of the keys to a popular shader pack is its compatibility with popular mods. KUDA is the perfect example of a pack that does just that. Since its full release in 2018, KUDA has become one of the most popular shader packs for Minecraft 1.13.2. It is also compatible with versions 1.12.2, 1.11.2, and 1.10.2. A good graphics card is necessary. 
 How KUDA Shaders MakesThings Great: 
Upon full release, there are no glitches or bugs. 
Special Effects such as volumetric fog and a bloom effect. 
Clean lines and beautiful details make this shader stand out. 
Get KUDA Shaders Here: http://shadersmods.com/kuda-shaders-mod/
2. Chocapic13's Shaders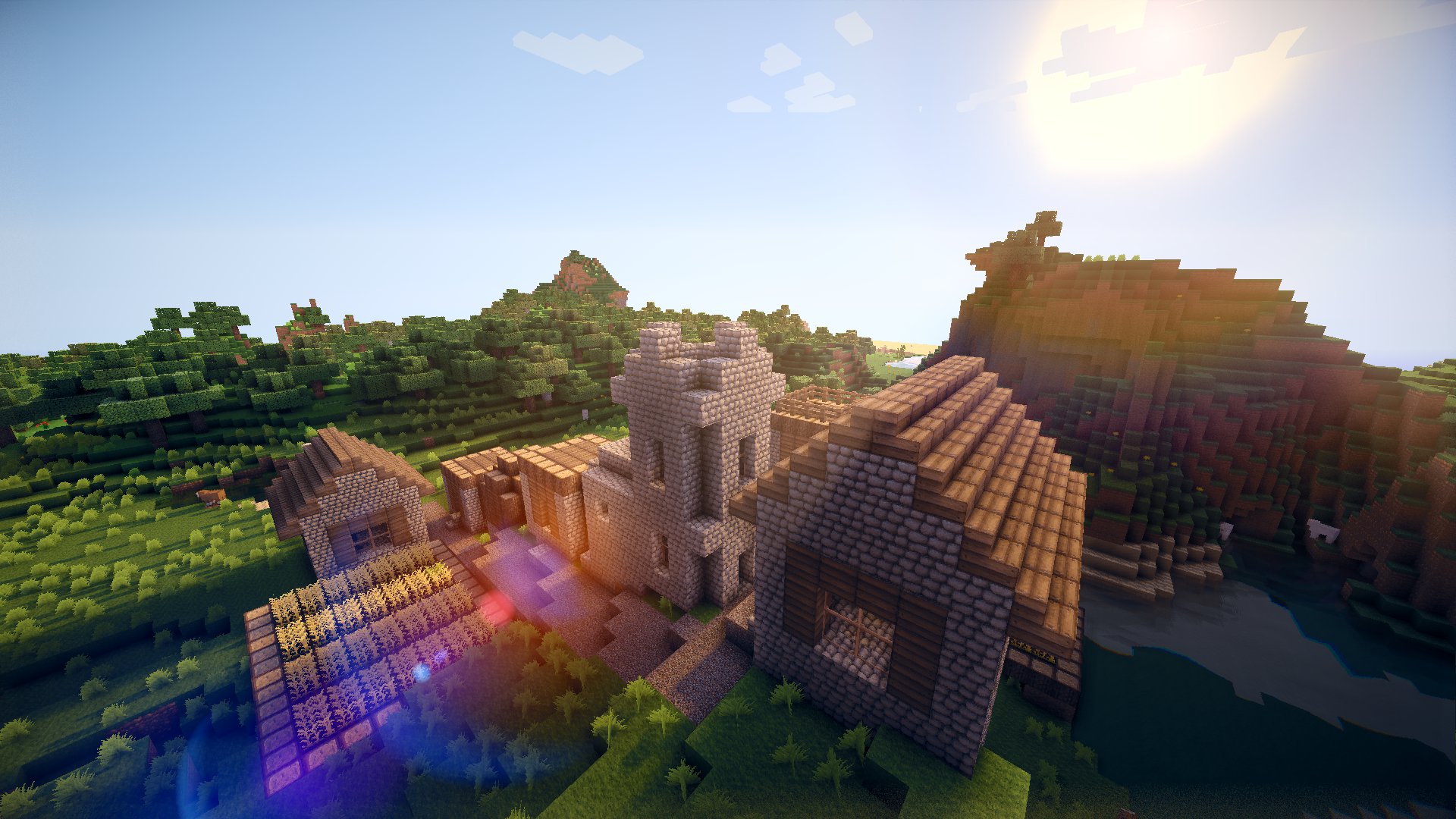 Regarded as one of the easiest shaders to work with among pack developers, Chocapic13's Shaders is a popular pack for versions 1.13.2, 1.12.2, 1.11.2, and 1.10.2. This is certainly a pack that has stood the test of time.
 How Chocapic13's Shaders MakesThings Great: 
Light and Shadow effects are not limited to single biomes, everywhere you go in your world showcases the pack. 
Players can make adjustments to the code of the pack.
Recommended for everyone. Although low-end PC users will struggle in the default settings. 
Get Chocapic13's Shaders Here: http://shadersmods.com/chocapic13s-shaders-mod/
1. Slidur's Shaders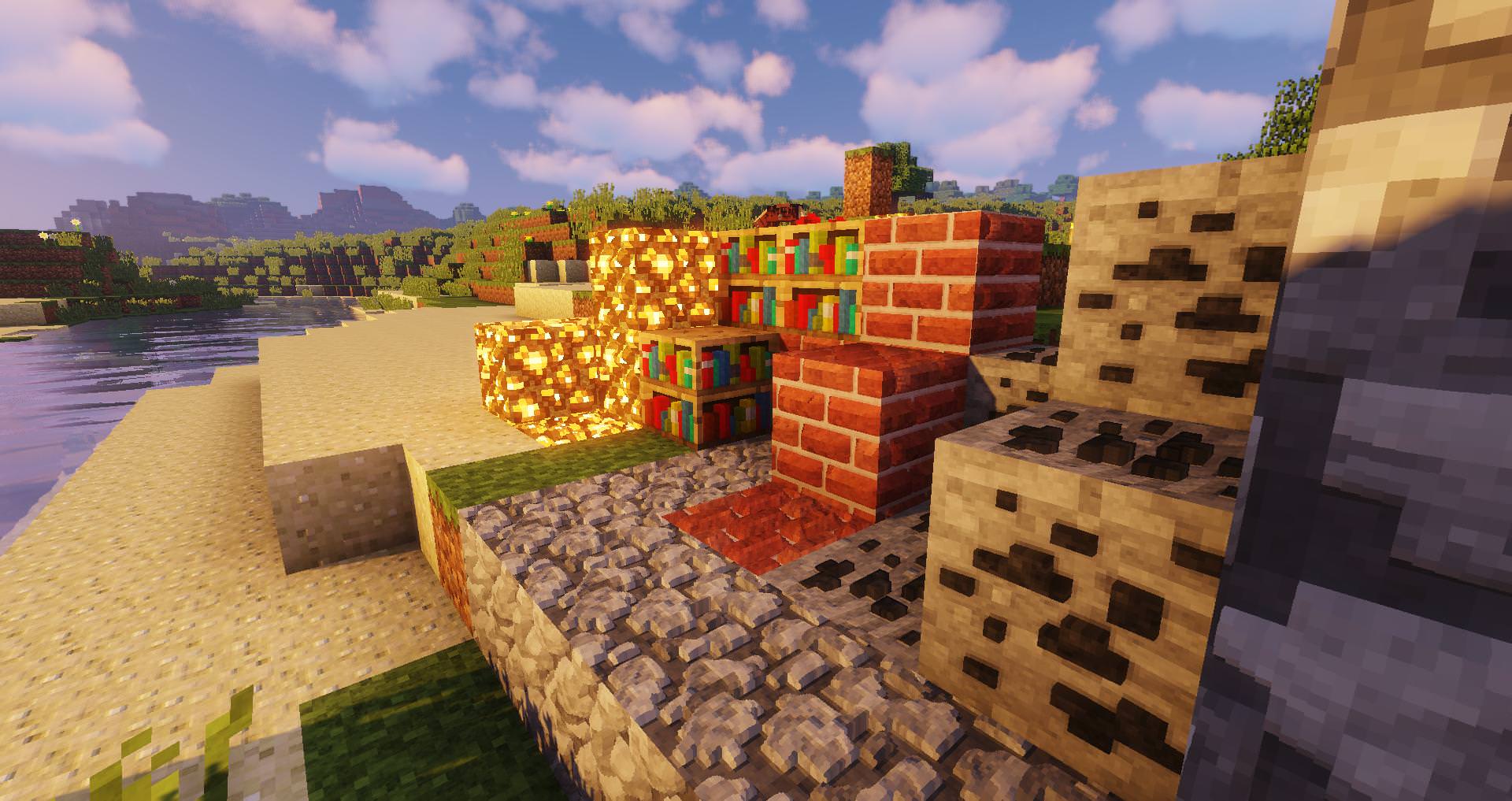 If you're looking for a shader pack that can function on nearly every operating system, and one with a variety of editions, Slidur's Shaders is the pack for you. Compatible with Minecraft versions 1.14.4, 1.14.3, 1.13.2, 1.12.2, and 1.11.2. 
How Slidur's Shaders MakesThings Great: 
Versions include Lite, Medium, High, High-MotionBlur, and Extreme. Different versions allow for different experiences based on your operating system.
Adds dynamic lighting and shadows, and water changes.
Certain effects can be enabled and disabled. 
Get Slidur's Shaders Here: http://shadersmods.com/sildurs-shaders-mod/
Despite your current PC setup, shaders are a unique experience that every Minecraft player should consider taking part in. Whether you are looking to snap some beautiful screenshots, experience a more realistic game experience, or create some mesmerizing content, shaders will surely bring some new fun to Minecraft. That concludes the countdown of the top 10 best Minecraft shader packs, I hope you go out and enjoy your realistic sunset from the comfort of your own home.
You May Also Be Interested In:
Image Gallery