[Top 10] Minecraft Best Quarry Mods We Love!
Updated: 04 Dec 2020 9:37 pm
A redstone powered mining quarry!
Tired of spending hours mining for resources?
Minecraft is a game with endless possibilities of things to do and build, but eventually some parts of the game get boring and tedious. One of these aspects of the game is mining, since underground resources are an integral part of the game, you'll definitely be spending a lot of hours down by bedrock strip mining for iron, diamonds, and redstone. It definitely gets boring after a while, but thankfully, there is a solution with quarry mods! Quarries automatically mine materials for you, so you can always have a stockpile of extras while you work on your own projects! Here's a top ten list of the best mods with quarries around!
10. Simple Quarry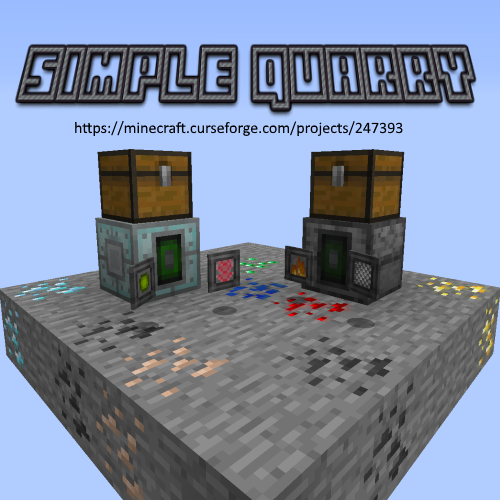 A showcase of some of the simple quarries
See this mod on YouTube:
A review/showcase of the mod.
The Simple Quarry mod is a great, easy, and fun introduction into quarry mods. Lots of quarry mods can get a little complicated, but Simple Quarry makes things infinitely easier! Just place down the quarry, give it some fuel and some chests, and it'll get right to work digging up those materials for you!
This mod was pretty fun due to its simplicity, it's a nice small addition to your survival world, and it isn't super overpowered!
The quarry is simple and easy to use, only requiring a fuel source like a furnace, and some chests to store the materials it collects.
This mod also adds a variation of quarry that's powered by redstone instead of fuel! It's more expensive, but well worth it.
The quarry isn't overpowered like lots of other quarry mods, it's just a nice simple addition that doesn't soak up all your time with mining!
Check out this mod for yourself, with the link here! 
9. Just Another Quarry Mod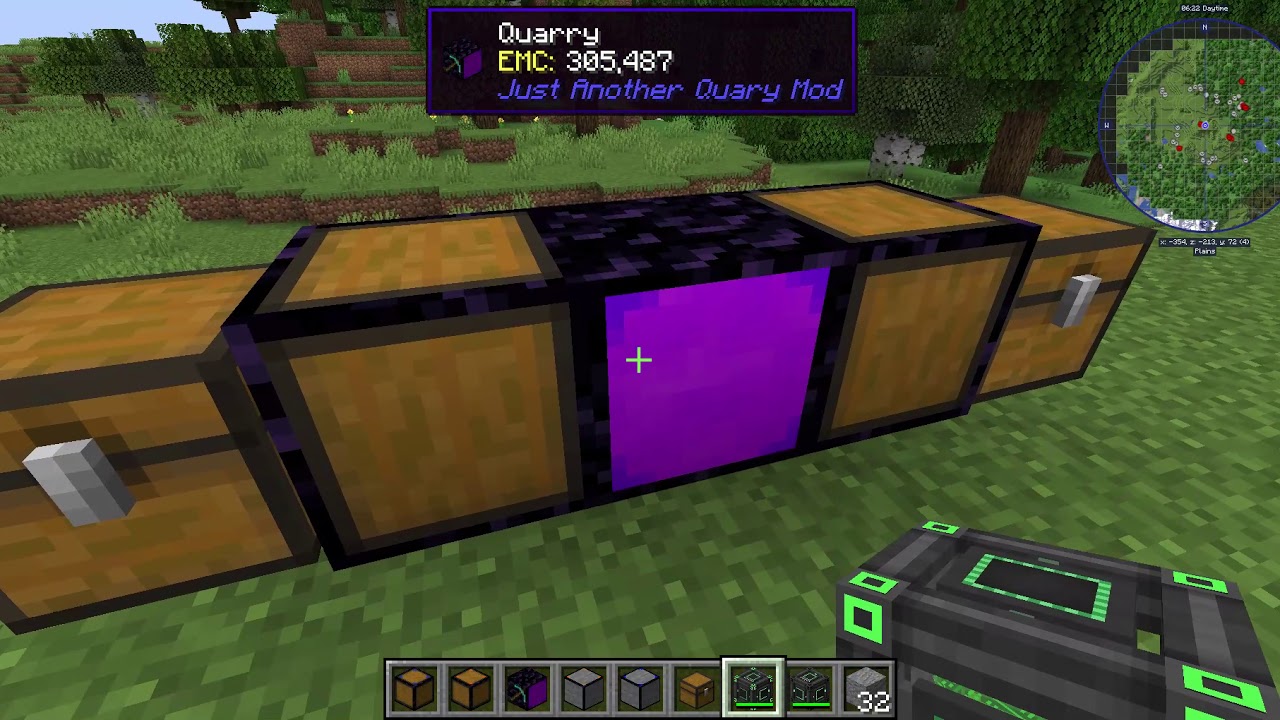 The quarry block from just another quarry
See this mod on YouTube: 
A review/showcase of the mod.
The Just Another Quarry Mod is a sizable step up from the Simple Quarry mod. It's still easy to use, but adds some new mechanics that make it more interesting, and also a little bit more complex. But as a result, the quarry is a lot more useful!
There were a few aspects of the Just Another Quarry Mod that made it stand out as fun for me, which I've detailed below!
This mod adds upgrades for your quarries, increasing thing such as mining speed and storage capacity!
Another addition in this mod is that of a special power source, just for the quarry. It helps separate the parts of the mod from Minecraft a bit, but I thought it was a unique inclusion!
One more thing about this quarry is that it's super fast! You'll be getting tons of resources every second, so make sure that you have enough storage!
Check out this mod for yourself, with the link here! 
8. Low-Tech Quarries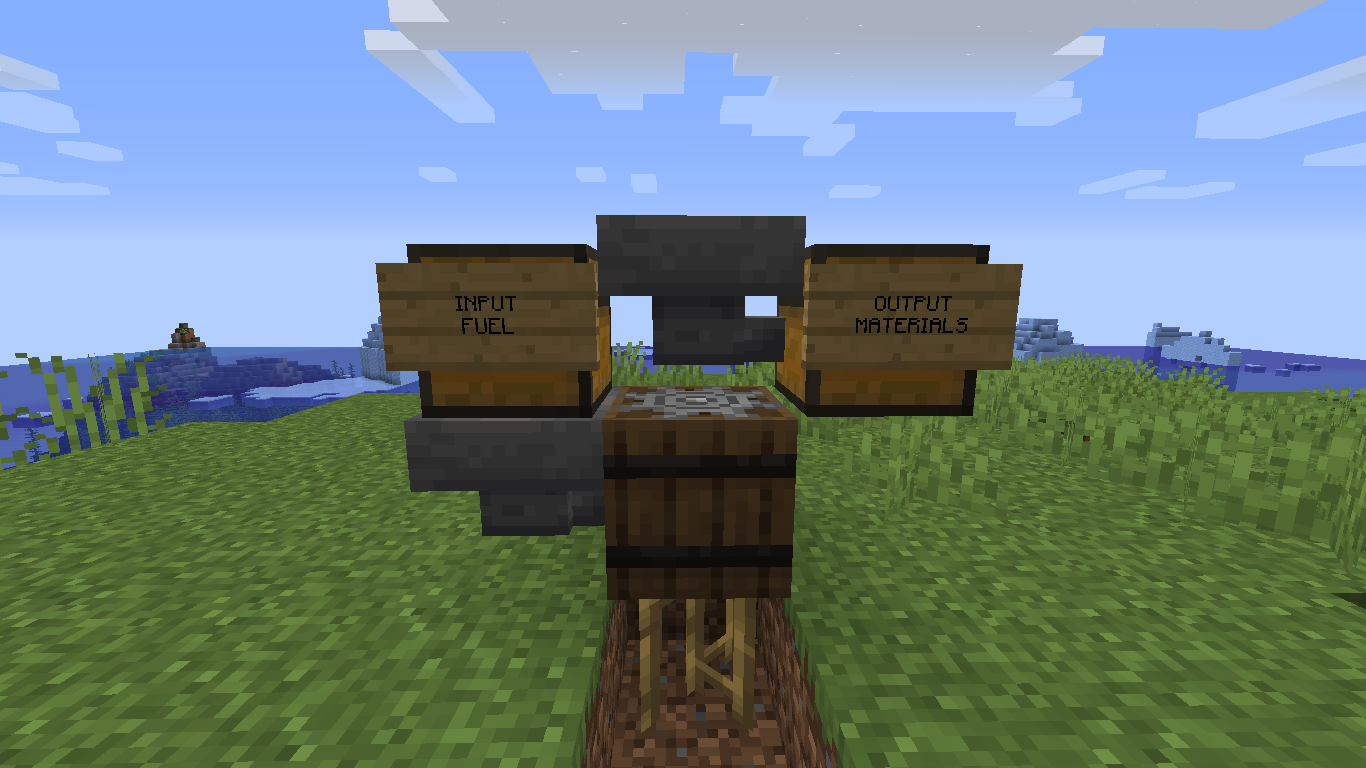 A system built to work with the low-tech quarry
See this mod on YouTube:
A review/showcase of the mod.
This mod is a lot like the Simple Quarry mod, but the main difference is that it stays more true to vanilla Minecraft. Rather than having a fancy new machine that operates in its own new way, Low-Tech Quarries opted for something that feels a lot more like Minecraft, and it makes the mod all the better for it!
This mod was super fun for me because of how well and how naturally it blended into Minecraft, it just felt like it was always a part of the game!
This mod adds a tier system, almost like it's a combination of the previous two mods! Your quarries can be upgraded for better results, going through different tiers progressively getting better and better!
The Low-Tech Quarries mod is compatible with all of the redstone in vanilla Minecraft, and blends so well with it you wouldn't even expect it to be from a mod! 
This mod also adds in drills that dig straight down for items, rather than a large, open area like quarries do!
Check out this mod for yourself, with the link here! 
7. Industrial Foregoing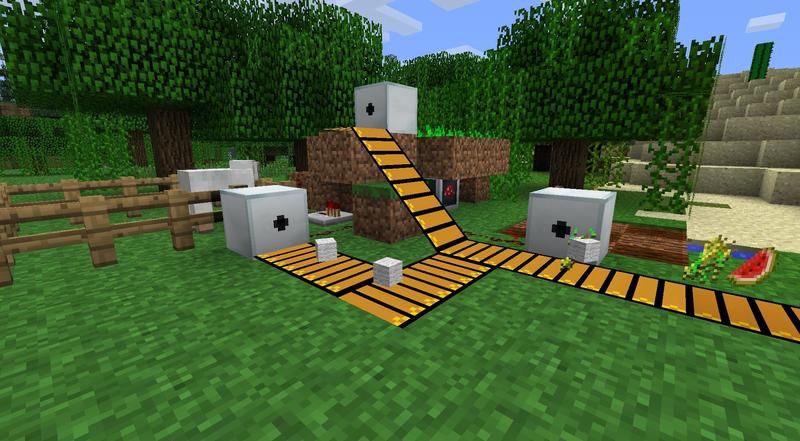 A system of quarries and conveyor belts
See this mod on YouTube:
A review/showcase of the mod.
The Industrial Foregoing mod is a pretty standard tech mod, keeping things straightforward most of the time but also getting a little complicated in some areas. Thankfully, those slightly complicated areas are also super cool, as this mod's version of a quarry is called a Mining Laser!
This mod was very fun for me due to some of the cooler things it adds to the game!
Using a laser to cut your way through stone is super cool, it has the same functionality as many other quarries, but the cool factor just makes this mod all the better!
All the machines in the mod are compatible with other redstone and industrial mods, so you can mix and match wires, machines, and power sources all you like with no worry!
The mod also adds an in-game manual to help you keep track of what machines do and how to make them, all the while keeping it simple and efficient!
Check out this mod for yourself, with the link here! 
6. Immersive Engineering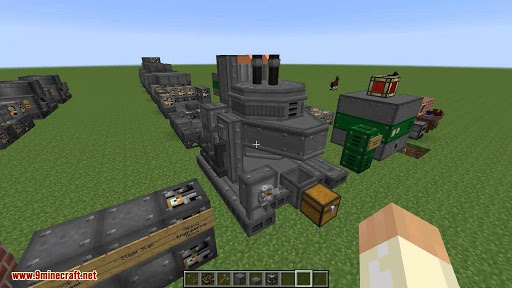 A set of machines from Immersive Engineering
See this mod on YouTube:
A review/showcase of the mod.
Immersive Engineering is a very realistic mod, opting for things that make logical sense rather than superpowered, over the top machines. It's a nice change of pace from lots of other industrial mods that follow a similar formula, but of course it still adheres to some rules, after all, it does have a quarry!
Immersive Engineering adds a lot of neat things to the game, which I'll describe below!
Instead of fantasy redstone dust or super complex nuclear power, Immersive Engineering adds actual hanging power lines into your game! It's a cool feel seeing them around, and hopefully you'll enjoy it!
To go along with the power lines, this mod has a nice aesthetic touch in the form of lamps that can be used as streetlights!
Immersive Engineering adds a lot of new materials into the game, such as silver, lead, copper, and uranium to name a few!
Check out this mod for yourself, with the link here! 
5. Environmental Tech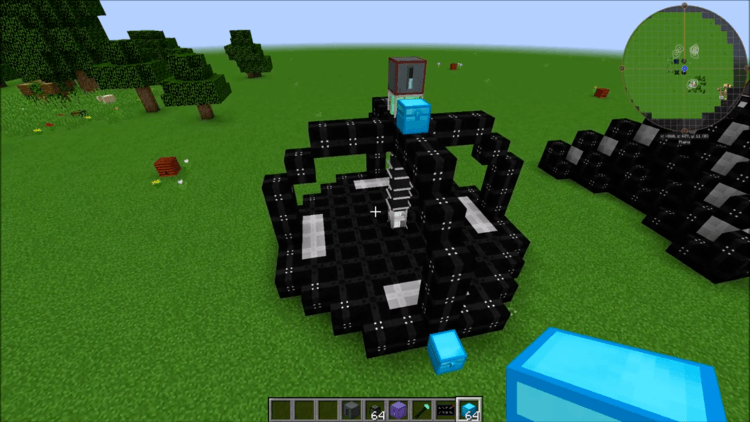 The Void Miner from Environmental Tech
See this mod on YouTube:
A review/showcase of the mod.
Environmental Tech is a pretty standard mod, but it focuses on things called multiblocks, single machines that can perform many functions. Of course, this mod also adds its own version of a quarry, called the Void Miner! It's a little different compared to other mods like this, but it's still very fun!
Environmental Tech was a little quirky but that also made it all the more fun and enjoyable!
The Void Miners, or replacements for quarries, don't dig resources up out of the ground, instead they dig them out of the void below the world!
With the addition of solar arrays, you can generate lots of power super quickly, just from sunlight!
Along with these might be one of the coolest features in a mod, nanobots beacons, which give status effects to players that improve gameplay in many different ways!
Check out this mod for yourself, with the link here! 
4. Botania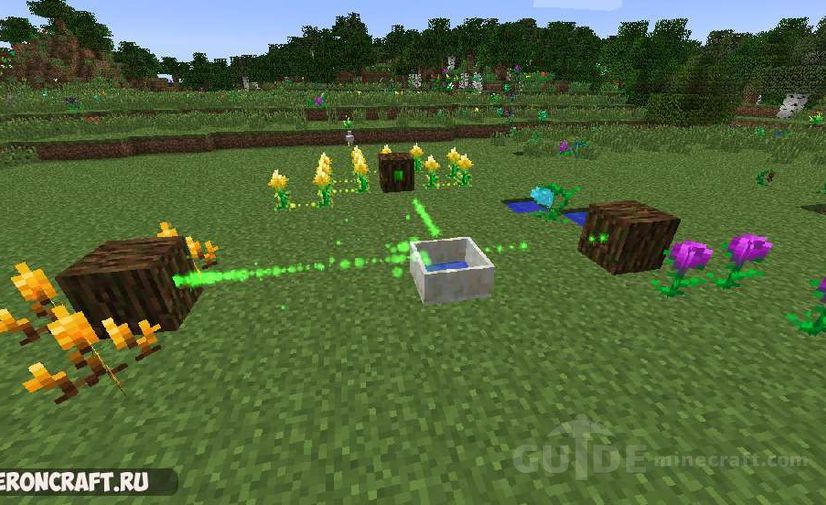 A magic quarry from Botania
See this mod on YouTube: 
A review/showcase of the mod.
Unlike a lot of the mods on this list, Botania isn't your standard industrial kind of mod. Instead, Botania is focused a lot on nature and the natural elements, with some magic thrown in! It focused on combining these with industrial features, most notably on this list, for quarries!
Botania was a super fun mod to play around with given it's amount of features, some of which I'll explain below, along with the quarry!
The quarry in Botania works differently from other quarry mods, it doesn't actually mine the resources out of the ground, it generates them using mana, which is part of the magic in this mod!
The mana that I mentioned before is actually the energy source that this mod uses, unlike coal or redstone in others, and it's used for many types of magic, and can be extracted from mystical flowers!
This mod also has a boss unlike most other quarry mods, called the Gaia Guardian. I won't say any more than that and spoil you, just be sure to check out the mod and see for yourself!
Check out this mod for yourself, with the link here! 
3. RFTools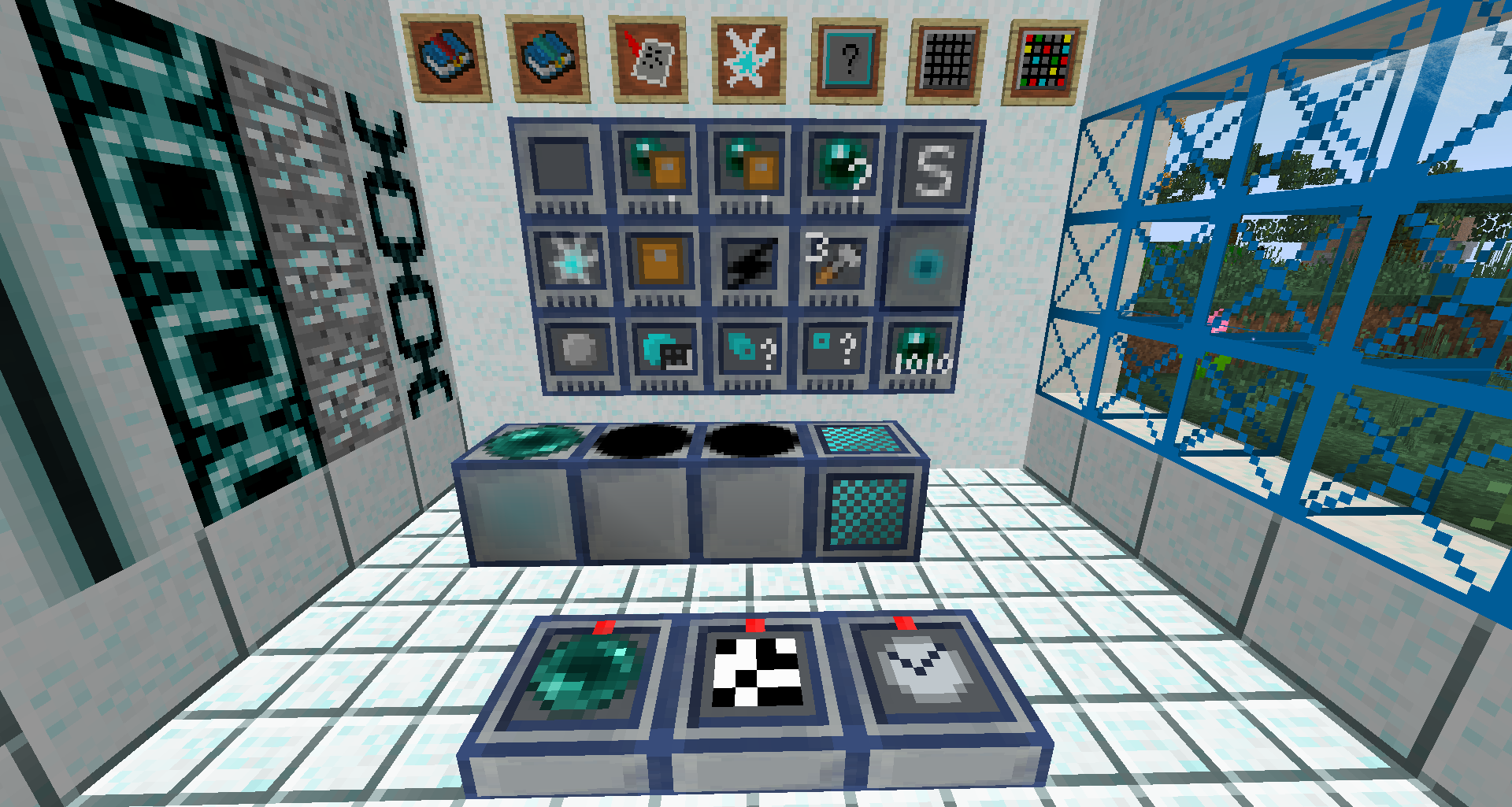 A workshop of all the tools and machines from RFTools
See this mod on YouTube:
A review/showcase of the mod.
RFTools is a massive industrial mod, filled with plenty more content than just a quarry! However, the main attraction is the quarry, of which it has done a fantastic job of making something super great. You need to try this one out for yourself!
Part of what made the RFTools mod super fun was the variety of other features in the mod aside from the quarry, which were equally as fun to play around with!
This mod adds in a teleportation system! Being able to travel instantly around your world really is something special!
RFTool also adds dozens of new dimensions to the game, all pretty simplistic in nature but super interesting and fun to explore regardless!
Another great addition of this mod is a power generator! Use it to power your quarry or other machines, and they'll be up and running in no time at all!
Check out this mod for yourself, with the link here! 
2. Mekanism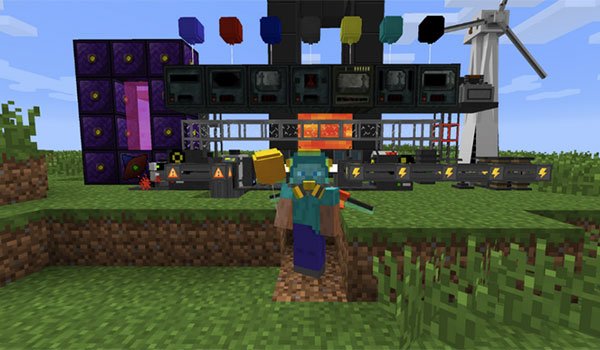 A mass of machines and tech from Mekanism
See this mod on YouTube:
A review/showcase of the mod.
Mekanism is such a great quarry mod, with lots of customizability! Mekanism's version of a quarry is called the Digital Miner, and it has many applications for digging up what you need. There's too much to talk about with this mod with so few words, it really is one of the best quarry mods out there!
Mekanism was fun for a bunch of different reasons, but I managed to narrow it down to three!
The quarry is obviously the main aspect of this mod, and boy does it deliver. From different fuel sources to being able to select which blocks and can and can't dig, it's one of the best quarries around!
Alongside the quarry, Mekanism also adds jetpacks into your game! Quarries are great and all, but having a jetpack to go along with it just makes it even better!
On top of both a quarry and a jetpack, there's even more to this mod with Robit, a little robot friend just for you!
Check out this mod for yourself, with the link here! 
1. Buildcraft

An automatic mining quarry
See this mod on YouTube:
A review/showcase of the mod.
Buildcraft is probably the most well known and widely used quarry mod, and it's been around for a long time! It's a classic for a reason, and that's because it's features are fun, balanced, and a total blast to mess around with! It's quarries are the real deal, and are super useful!
Buildcraft got to be the most popular quarry mod for a reason, due to it's super fun features!
When setting up quarries, you actually place markers around the area you want the quarry to dig. This might seem tedious and just easier to do from a menu, but it actually is a lot more involved and fun than other quarry mods that do it from a menu!
The area that the quarry is digging is also outlined with markers and pipes for you, making it easy to see from a distance, as well as keep track of the action going on inside, as you can see the items being transported through it!
This mod also adds pipes to your game, which let you do a whole bunch of things beyond just sorting items from your quarries! They're super involved with many redstone contraptions, and many different machines have been created using them over the years, so be sure to experiment for yourself!
Check out this mod for yourself, with the link here! 
You may also be interested in:
Image Gallery