[Top 10] Minecraft Best Shaders That Are Awesome
Updated: 18 Oct 2020 8:44 pm
The real world pales in comparison to some of these ultra-realistic shaders.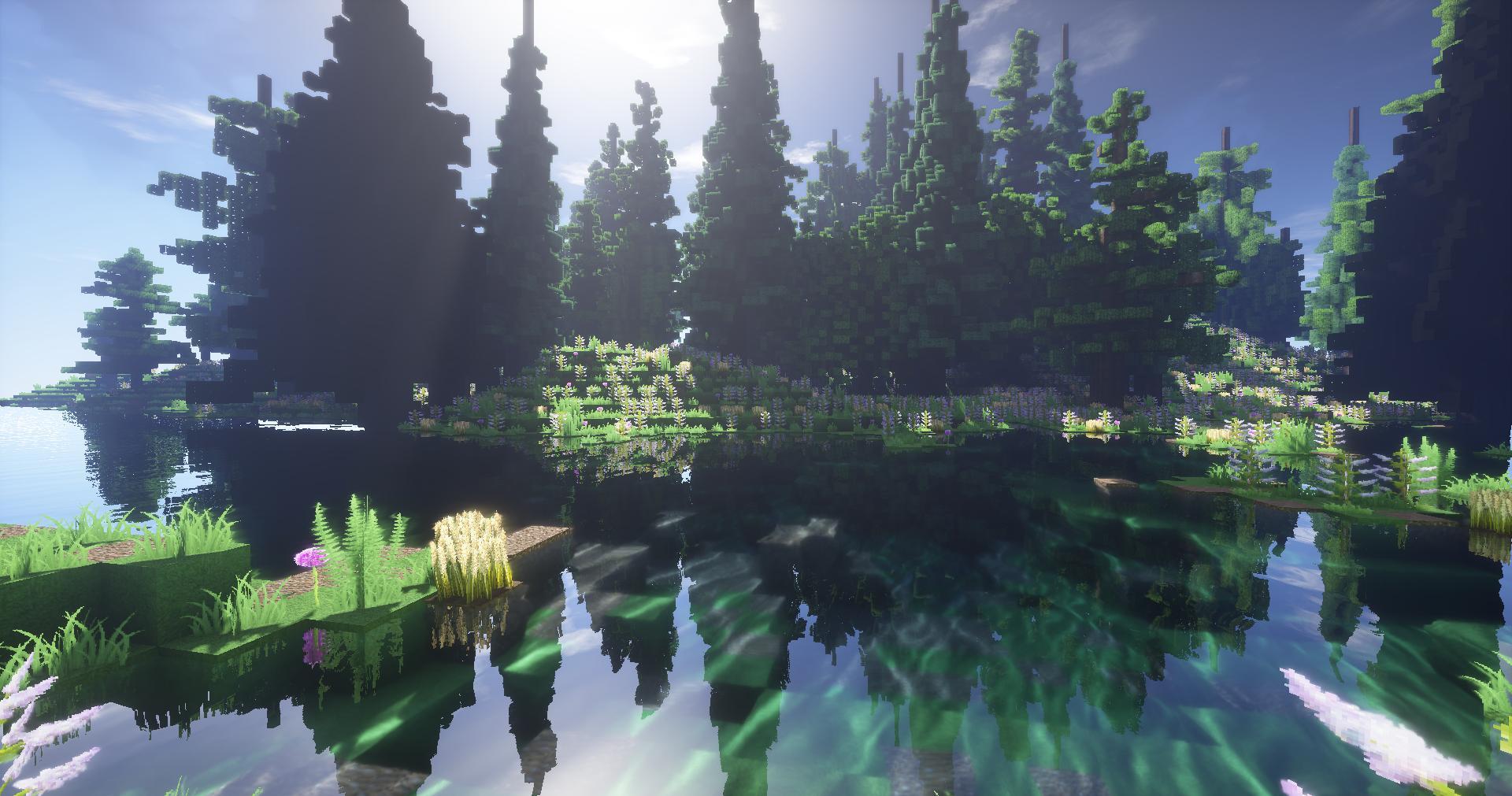 No need to go outside with Minecraft shaders this realistic.
Wish your Minecraft world looked more like the real world?
Graphics are everything. Minecraft's throwback blocky style is fun, but it isn't always beautiful. A good shader can revive your gameplay or completely transform your world into one you'd want to live in IRL (if you don't mind mobs, that is). If you have a good graphics card and are looking for a way to beautify your blocks, check out these gorgeous shaders.
10. Oceano Shaders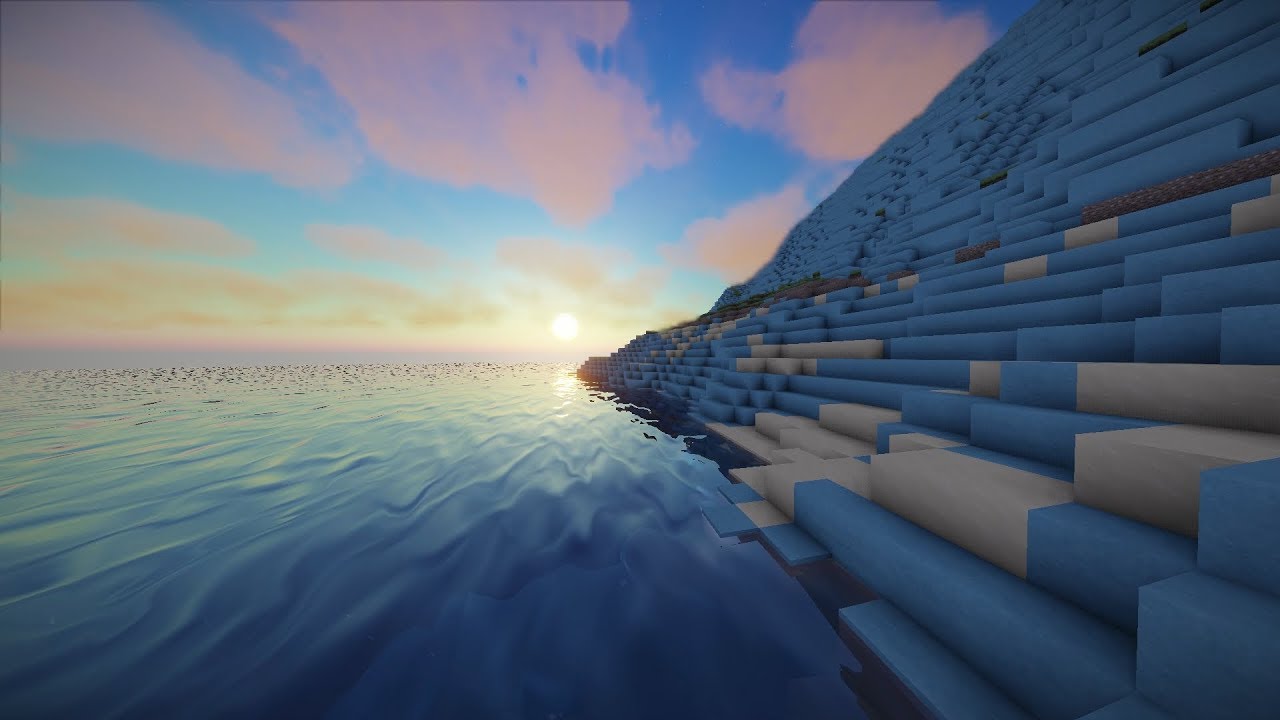 If this doesn't scream vacation, nothing does.
Want to live in a sandcastle on Fiji? Well, this is as close as Minecraft can get! Oceano's extremely realistic water graphics will make you feel like you're on a beach. Of course, it improves the lighting and rendering in less aquatic biomes too, but Oceano really shines at sea.
How Oceano Shaders Makes Minecraft More Fun
Water. This one is all about the water. Waves, reflections, and bold colors will take you on vacation. 
Bright, saturated colors throughout bring your builds to life. Try an underwater castle if you want to see what it's like to be a mermaid.
The lighting effects are soft and not a distraction for beach bums who just want to stare at the waves.
Version 1.16 is compatible with the new Nether Update and makes the Nether look even spookier than usual.
Get Oceano Shaders HERE
9. Lagless Shaders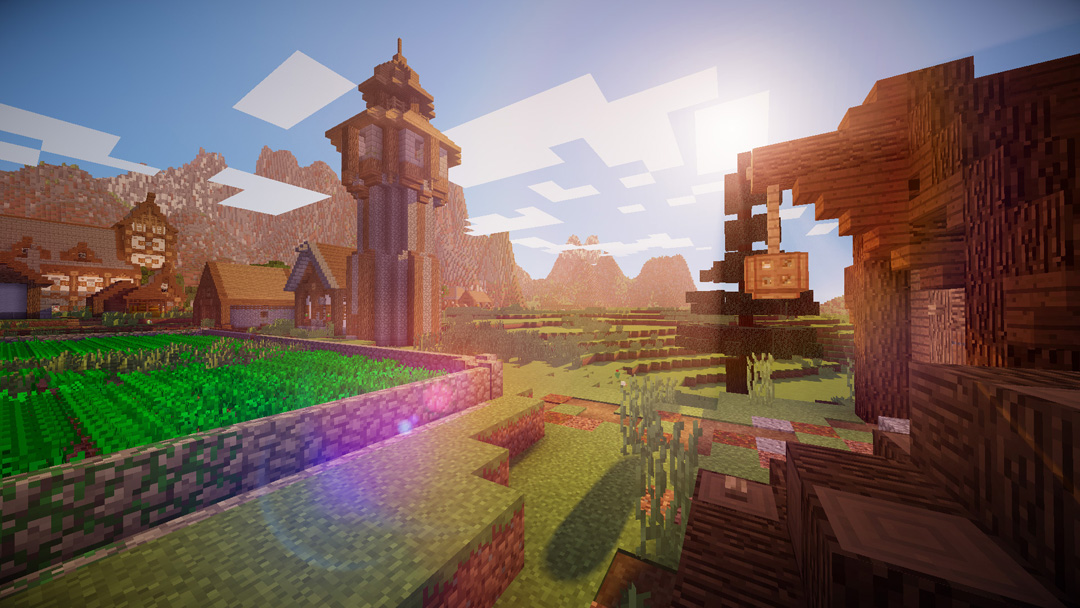 Block world, now with better lighting!
If your processor isn't the strongest, fear not! Lagless Shaders is more than enough to beautify your gameplay. Lagless shaders offer an all-around boost vanilla Minecraft without being too heavy-handed. It's the cherry on top of the game you already know and love.
How Lagless Shaders Make Minecraft More Fun:
This mod is highly accessible and, as you may have guessed, is not very laggy.
Lagless shaders add realistic light effects and water motion. That waterfall will become the highlight of your jungle biome.
Dusk and dawn will quickly become your favorite times of day, thanks to striking shadows in high contrast.
If you don't like change, but you want a little extra something, Lagless shaders will add depth and just a little realism to your game.
Get Lagless Shaders HERE
8. Continuum Shaders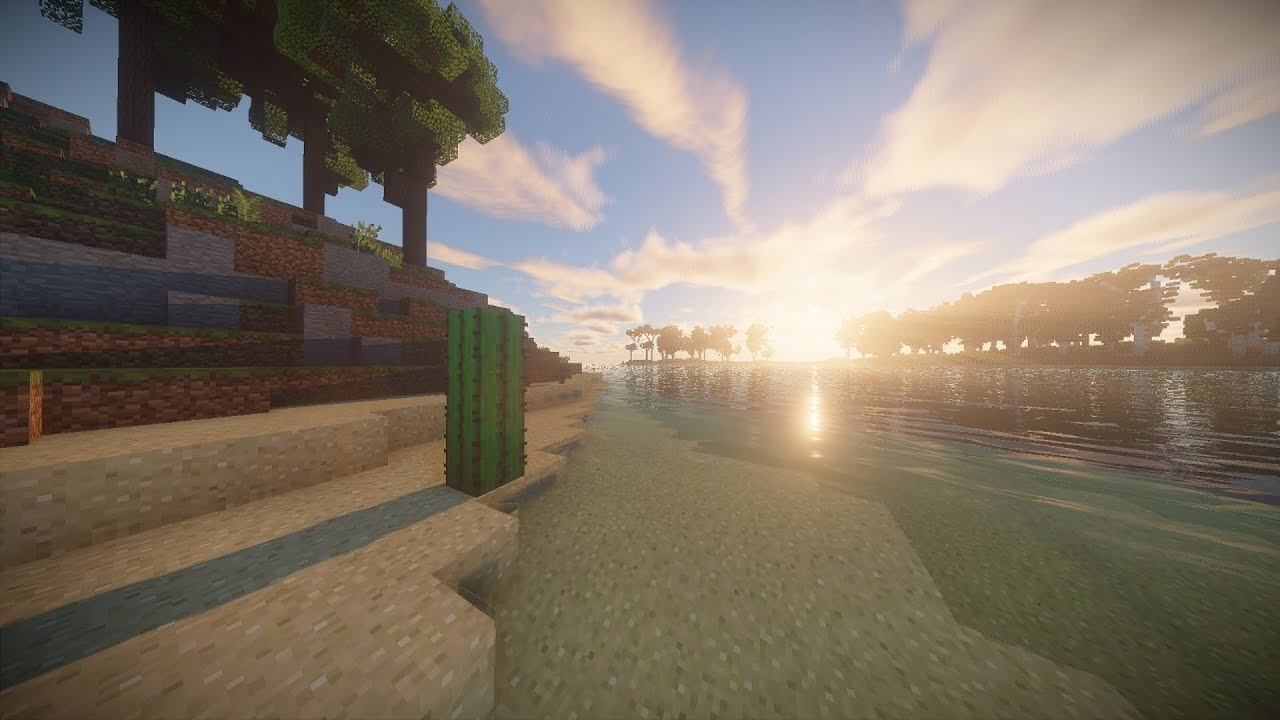 Who doesn't love a square sunrise?
This shader rivals the outside world in realism. If you want everything in Minecraft to just be better, Continuum delivers. Every aspect of the outdoors is amplified to a shockingly photorealistic level. You won't want to do much but explore your world.
How Continuum Shaders Make Minecraft More Fun:
Fluffy, textural clouds will make you feel like you're outside.
The light streaming through the trees is realer than real. Wear sunglasses.
Cinematic motion and lighting effects completely revitalize vanilla Minecraft gameplay, transforming it into a fresh new game.
Unfortunately, if your processor isn't already up to snuff, you may find yourself shopping for a new PC.
Get Continuum Shaders HERE
7. Cybox Shaders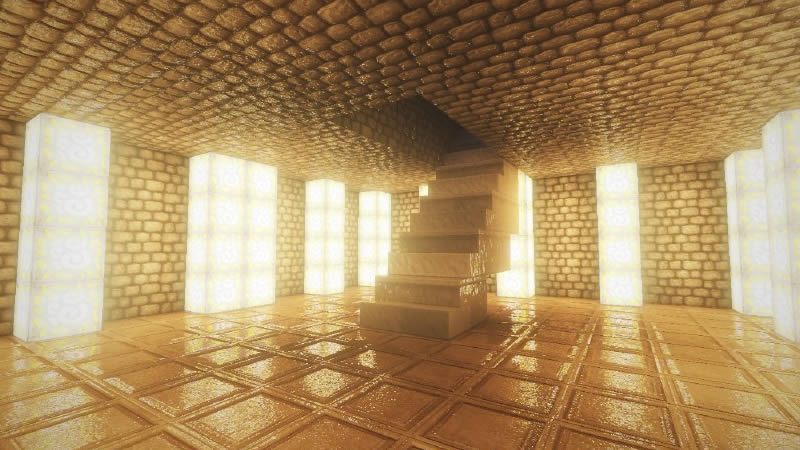 The word is "sunsoaked."
The shadows alone are enough to land Cybox on this top 10 list. While not among the newest shaders available, Cybox is a beautiful enhancement to vanilla Minecraft.
How Cybox Shaders Make Minecraft More Fun
Sit back and watch the sunlight dance between the leaves on the Minecraft trees. You may become hypnotized. 
The attention to detail is top-notch. Shadows cast from rustling leaves are more nuanced than the standard solid black shadows.
There are many different versions of Cybox. You can pick the one that suits you best, including customizing your preference for DOF or blur.
Get Cybox Shaders HERE 
6.  Naelego's Cel Shaders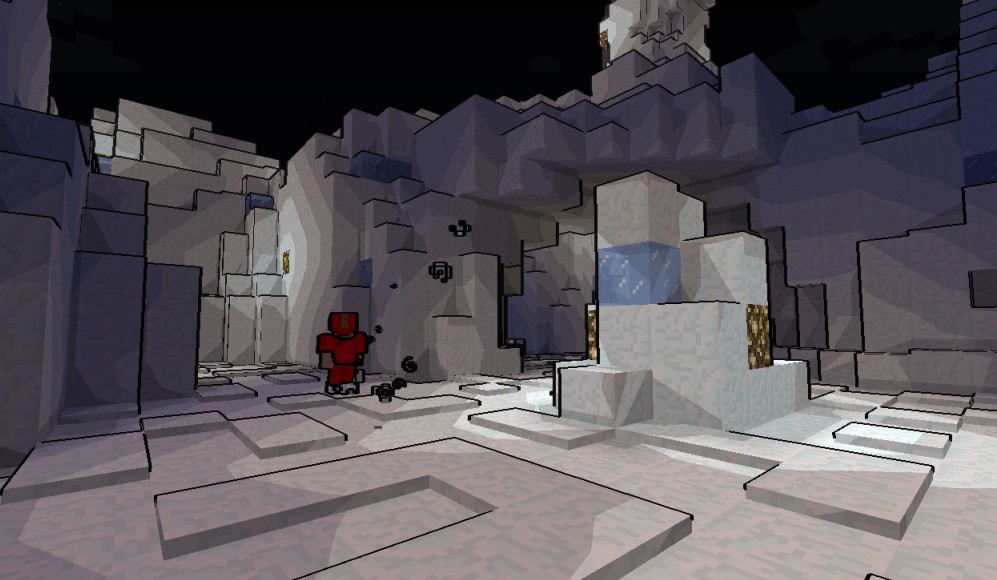 For when your blocks need to look more like blocks.
And now for something completely different! This cartoon-like shader really stands out in the sea of photorealistic shaders that try to convince you that Minecraft is part of the real world. Instead, Naelego's Cel Shaders turn the other way and go bold. 
How Naelego's Cel Shader Makes Minecraft More Fun
This is the overlap in the Venn diagram of Minecraft lovers and pop art fans.
Add bold cartoony outlines to your builds. Bright colors will transport you straight into a comic strip of your own design. 
Crisp graphics and bold black outlines add a completely new flavor to Minecraft.
Get Naelego's Cel Shaders HERE
5. BSL Shaders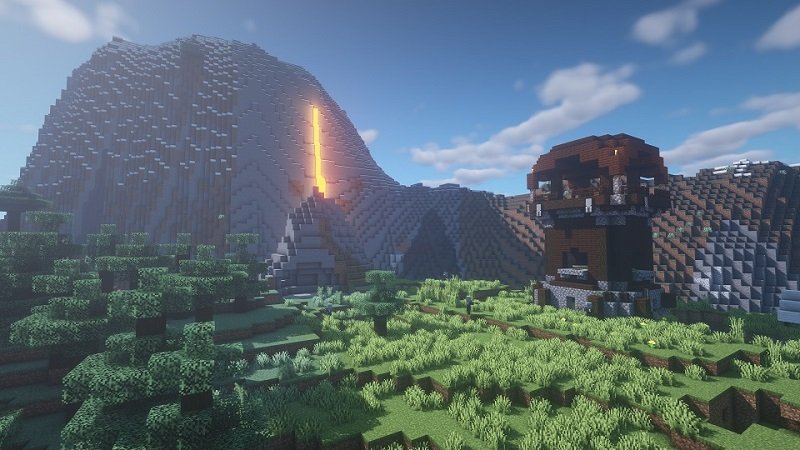 Break out the safari hat - it's time to go exploring.
If mesmerizing depth of field effects are what you seek, look no further than BSL. This picturesque shader really gives a believable fantasy-like ambiance to gameplay.
How BSL Shaders Make Minecraft More Fun
BSL is available with DOF, blur, world curvature, and more special effects. Increase the bloom to add a mysterious vibe. 
Highly customizable settings allow you to design your world with as much or as little subtlety as you like.
Get BSL Shaders HERE
4. Chocapic13's Shaders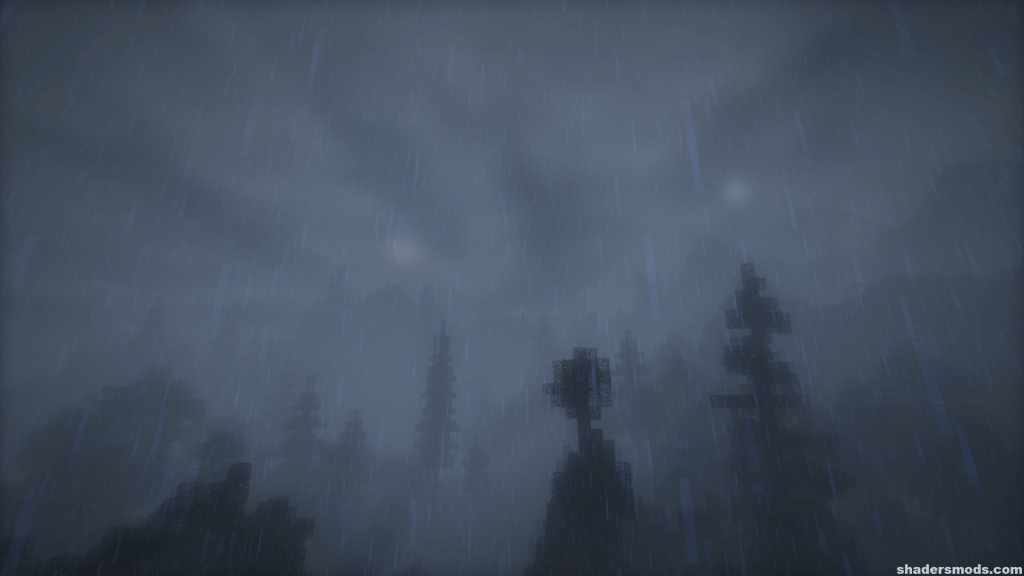 Are you afraid of the dark?
Chocapic13's shader is the little black dress of shaders. Chock full of vibrant colors in the daytime, it is dark and melancholy at night. This well-balanced shader is highly functional and works smoothly.
How Chocapic13's Shader Makes Minecraft More Fun
Do you want your forest biomes to look haunted? Because this is how you get haunted forests.
The lighting and colors can be adjusted to your taste.
Multiple versions of this shader are available and accessible for a wide range of players.
Get Chocapic13's Shaders HERE
3. Sildur's Vibrant Shaders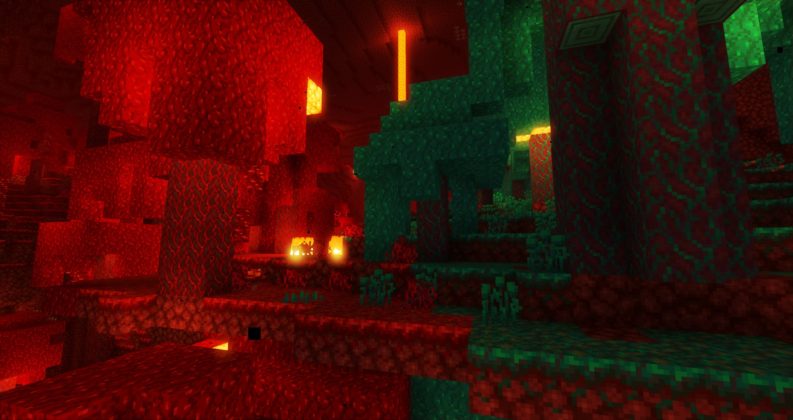 The underworld gets a colorful makeover.
Sildur's shaders can best be described as sun-soaked and saturated. The lighting has been honed to a sharp point by years of updates and maintenance. The rays of the sun are so vibrant and warm, you can almost feel it.
How Sildur's Vibrant Shaders Make Minecraft More Fun
This shader has been around for a long time. Even the old versions are regularly updated and playable on older PCs.
Highly customizable, you can turn fiddling with the settings into a hobby of its own. 
Check out how amazing the new Nether looks!
Get Sildur's Shaders HERE
2. Kuda Shaders
Just a little bit of perfection.
Kuda is the best of both worlds - that is, Minecraft and the real world. This one is extremely popular for good reason: it's well-balanced and nuanced. While there is no shortage of eye-popping shaders available to download, this one stands out in its subtlety. 
How Kuda Shaders Make Minecraft More Fun
If you love vanilla Minecraft but wish it were more realistic and had an understated color palette, you've come to the right place.
Kuda is more of an enhancement than an overhaul. Think "fine-tuning." Not too much, not too little.
Version 1.16 is compatible with the Nether Update and it looks, in a word, awesome.
Get Kuda Shaders HERE
1.Sonic Ether's Unbelievable Shaders (SEUS)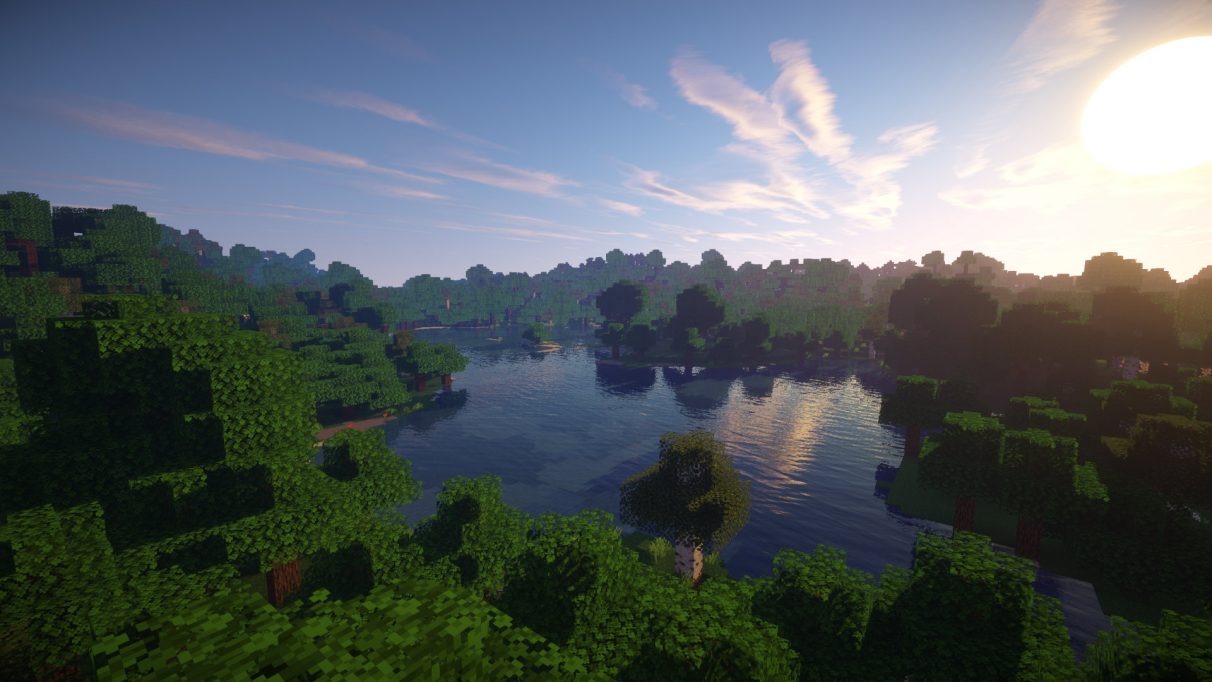 Is this the real life? Is this just fantasy?
If you're at all familiar with Minecraft shaders, you probably guessed this one was coming. Sonic Ether's Unbelievable Shaders (SEUS) is a classic. This shader may be older than some Minecraft players, but the graphics have matured and been perfected over the years. If you've never applied a shader before, you absolutely will not believe this is Minecraft. 
How SEUS Shaders Make Minecraft More Fun
Underwater, underground, in the Nether, and in the woods, it's all beautifully rendered. The only giveaway that it isn't real is that everything is vaguely cube-shaped.
Lighting underground is, well, unbelievable. Same with light shining indoors through the window. You will wish your own home had such gorgeous natural lighting.
Get Sonic Ether's Unbelievable Shaders HERE
You May Also Be Interested In:
Image Gallery