[Top 10] Minecraft Best Horror Mods
Updated: 30 Nov 2022 12:24 am
Experience horror movies like you've never seen them before.
Who said Minecraft couldn't be terrifying?
Fans of Minecraft know that when it comes to developing an exciting and open-ended world, the sky's the limit. It's even possible to build structures in the sky if you're creative enough to find a way!
Despite the players' ability to build and create countless wonders, mods add to the game's appeal. There are hundreds of mods to download that can transform the already-fantastic game into something unique.
When it comes to the horror aspect of Minecraft, there are plenty of frightening mods to transform the fun sandbox survival and construction game into something truly nightmare-inducing. Take a look at ten of the best Minecraft horror mods to enhance your Minecraft experience, and try them out for yourself, if you dare.
10. Slender Man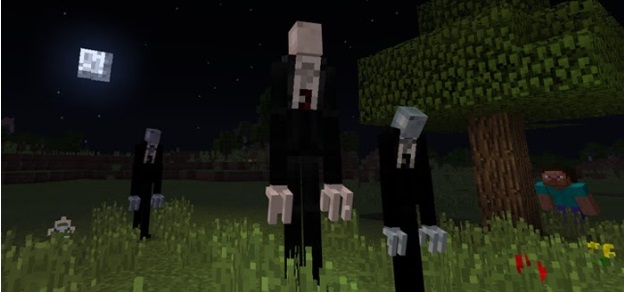 Slender Man is one of the most well-known creepypastas in the world, instilling fear among the horror community and rising to the ranks as one of the most well-recognized horror icons of all time. This mod brings the horrific Internet entity to the world of Minecraft, transforming the fun sandbox construction game into a heart-stopping experience for all who dare to play.
How The Slender Man Mod Makes Minecraft More Fun:
Slender Man has a low spawn rate, promising terror for those unfortunate enough to cross his path.
There is the constant threat of light sources being broken, plunging the world into darkness and increasing the chances of Slender Man coming in for the kill 
Glass, doors, and fences no longer keep the player safe―Slender Man can break them all.
Slender Man cannot be defeated through normal means with a raised difficulty level, increasing the level of danger in an unfortunate encounter with him.
Get the mod here!
9. General Disasters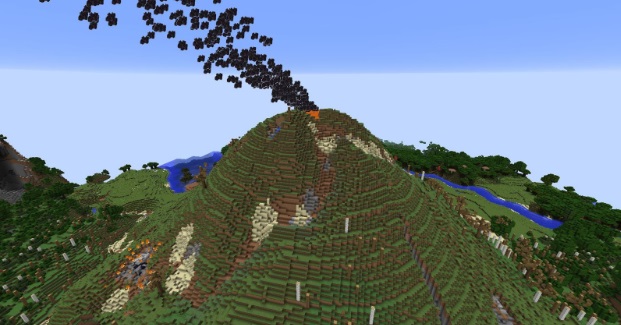 How well do you think you could survive a natural disaster? In this earth-shattering mod, the world of Minecraft becomes even more terrifying as volcanos, earthquakes, and sinkholes lurk just around the corner. Unable to predict when and where these disasters will strike, how will you survive?
How The General Disasters Mod Makes Minecraft More Fun:
Take on unpredictable new experiences that promise to shake your Minecraft world to the core.
Experience a mysterious assortment of natural disasters, brought to life in the famous sandbox construction game.
There is an added sense of danger when exploring and building structures in your world; you never know when one of them will come crashing down around you!
Look out for updated disasters to keep the excitement going with each playthrough.
Get the mod here!
8. Horror Movie Monsters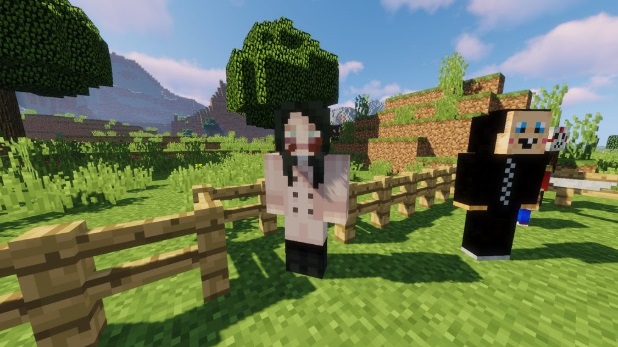 Who doesn't love a classic? In this mod, the most horrific villains and terrifying creatures from the world of horror movies infest the world of Minecraft. Relive the most iconic horror movie moments, and see how well you would survive against these legendary monstrosities.
How The Horror Movie Monsters Mod Makes Minecraft More Fun:
Face off against infamous monsters such as Jason Voorhees, Freddy Krueger, Leatherface, and Michael Myers.
Utilize new weapons to fight against your foes.
Infect your world with powerful new hostile mobs to make your Minecraft experience even more challenging.
Keep an eye out for new updates to enhance the gameplay experience.
Get the mod here!
7. Stalker Creepers
What's more frightening than a Creeper? A Creeper that follows you. In this unsettling mod, Creepers are instilled with the drive to stalk you down, no matter where you are. When you can't run and when you can't hide, how will you survive against a creature who strives to see you dead?
How The Stalker Creepers Mod Makes Minecraft More Fun:
Players will experience a terrifying change to one of the most terrifying mobs in Minecraft history.
Creepers will now approach the player and explode without prompting, hunting them down no matter where on the map they travel.
There's nowhere to hide when your enemy is actively hunting you down. These Creepers will even search for players as they hide in their homes.
Take on a whole new threat to the world of Minecraft!
Get the mod here!
6. Mutant Beasts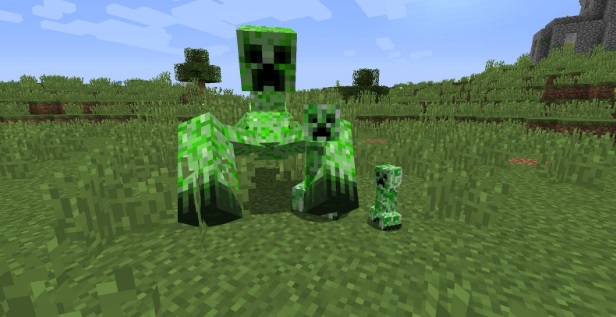 As if the hostile mobs in Minecraft weren't terrifying enough, this mod transforms them into hideous new beasts with a new sense of danger. Featuring new recipes and unique ways to harness the power of these mutant creatures, this mod is guaranteed to be a terrifying and wicked time.
How The Mutant Beasts Mod Makes Minecraft More Fun:
Take on terrifying new renditions of the classic hostile mobs.
These unsettling beasts appear in random spawns around the Minecraft map, ensuring a frightening time for the players when they are unfortunate enough to cross paths with them.
There is an added danger in low-light.
Players now have the ability to tame certain mobs, such as the Spider-Pig, allowing for an unsettling and delightful experience.
Get the mod here!
5. Resident Evil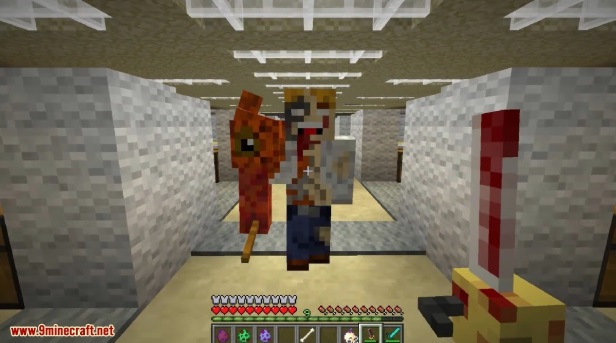 'Resident Evil' has taken the horror gaming community by storm, inspiring several remakes and multiple sequels. In this sickening and twisted mod, the creatures and infections from the Resident Evil series plague the world of Minecraft, promising a horrific and delightful experience for long-term fans of Minecraft and the horror genre.
How The Resident Evil Makes Minecraft More Fun:
Witness horrific new creatures and hostile mobs.
Featuring cameos from some of the most infamous Resident Evil creatures and mutated characters in the series.
Use new weapons such as pistols, shotguns, and knives, previously unseen in the world of Minecraft.
There are frequent updates to the mod in order to increase the enjoyment and horror of the mod.
Get the mod here!
4. Weeping Angels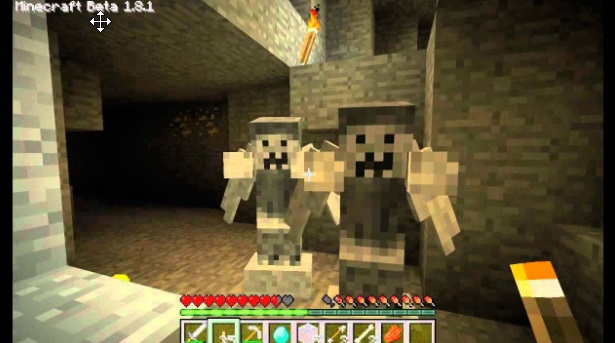 Out of sight, out of mind. Think again. In this mod, the infamous Weeping Angels from the hit series 'Doctor Who' infiltrate your world, waiting for the perfect moment to strike. Keep them in your sights. Turn your back on them and face the consequences.
How The Weeping Angels Mod Makes Minecraft More Fun:
With an incredibly low spawn rate, you'll never know when they'll appear behind you and strike.
This dangerous enemy moves closer when you stop looking at them, making it difficult to run away.
Mining becomes even more difficult, as they usually appear in areas with low light. Players may end up cornered, with no way out.
Being hit by them causes 3.5 hearts of damage, and has a 5% chance of sending you 5000 blocks away from your current position.
Get the mod here!
3. Herobrine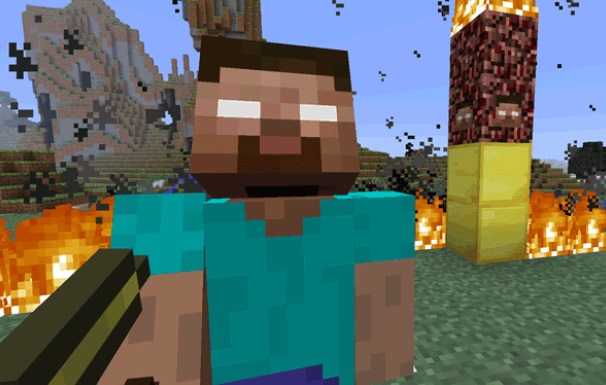 Long-term fans of Minecraft know the haunting legend of the hostile mob, Herobrine. In this mod, Herobrine steps from the shadows and becomes an all-too-real and all-too destructive threat. What will you do when the nightmare himself catches you in his sights?
How The Herobrine Mod Makes Minecraft More Fun:
With a low spawn rate terror is assured when Herobrine appears.
Players have the ability to create a totem with new and classic materials and summon Herobrine, if you're brave enough.
Herobrine poses a unique challenge, becoming a quick and difficult mob to defeat once he has you in his sights.
There is now the additional danger of your world being destroyed if you are unable to defeat or escape Herobrine.
Get the mod here!
2. Bewitchment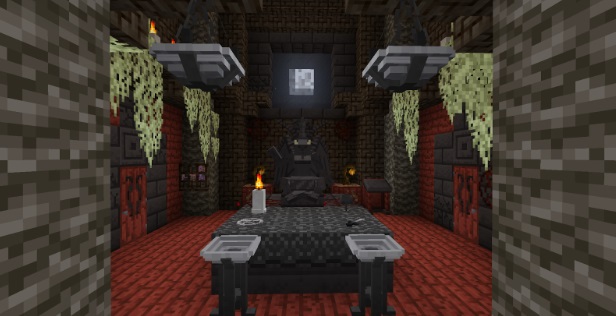 The spiritual successor to the popular mod 'Witchery', this mod transforms the world of Minecraft into a dark and magical experience. Make pacts with demons, ghosts, witches, and other haunting creatures. Cross over to the dark side and take Minecraft to a new and horrifying level.
How The Bewitchment Mod Makes Minecraft More Fun:
Check out new and terrifying creatures throughout the map.
Make pacts with otherworldly creatures and become a feared creature of darkness.
Mine for new minerals, plants, and woodwork available in the most recent update, known as 'The Diabolic Update'.
Experience the mod's frequent updates, promising new content and a sinister experience with every moment of gameplay.
Get the mod here!
1. The Betweenlands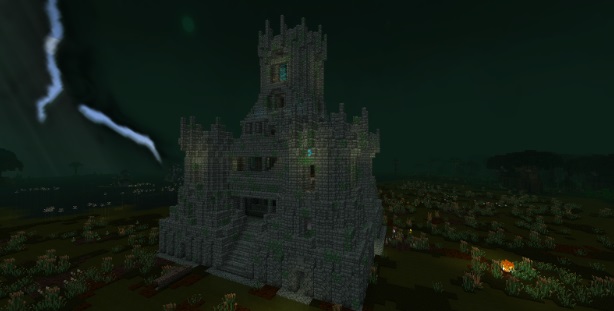 Created by the Angry Pixel modding group, the Betweenlands introduces a new realm to the Minecraft world. In this exciting and terrifying mod, a swampy and dark dimension crawling with monstrosities hides somewhere in the map, just waiting to be discovered. Are you brave enough to search for this new and haunting world?
How The Betweenlands Mod Makes Minecraft More Fun:
Experience exciting new content, such as The Druid Circle, enhanced swamp biomes, and the Portal Tree, with hours of immersive gameplay
Harvest new crops with an extensive herblore system to create potions and infusions, making the game a delightful and immersive experience.
Hunt down additional bosses to defeat and prove your worth.
Unlock a new realm to discover, mine, and survive through, filled with hostile mobs and rewards for the brave.
Get the mod here!
If you enjoyed this article, you may also be interested in:
Image Gallery