Telltale Games: A List of the 10 Best Telltale Games to Play in 2015 and 2016: Page 6 of 10
Updated: 24 Jul 2015 5:30 am
The newest Walking Dead installment.
5. Game of Thrones Season 1
Dive into the world of Game of Thrones
Telltale's Game of Thrones is based off of the world that George R.R. Martin and HBO have woven together.  It takes place during Seasons 3-5 of the TV show. 
You play as five different members of House Forrester, a noble house from the Wolfswood north of Westeros.  As the trailer shows, they have always been noble to the Starks. 
While George R.R. Martin and HBO are not directly involved with Telltale's game, the game is still canonically correct with the world. 
So jump in and see familiar characters—assuming you've seen or read Game of Thrones.  If you haven't, don't worry, Telltale gives you a game that can be navigated without any prior knowledge of the world.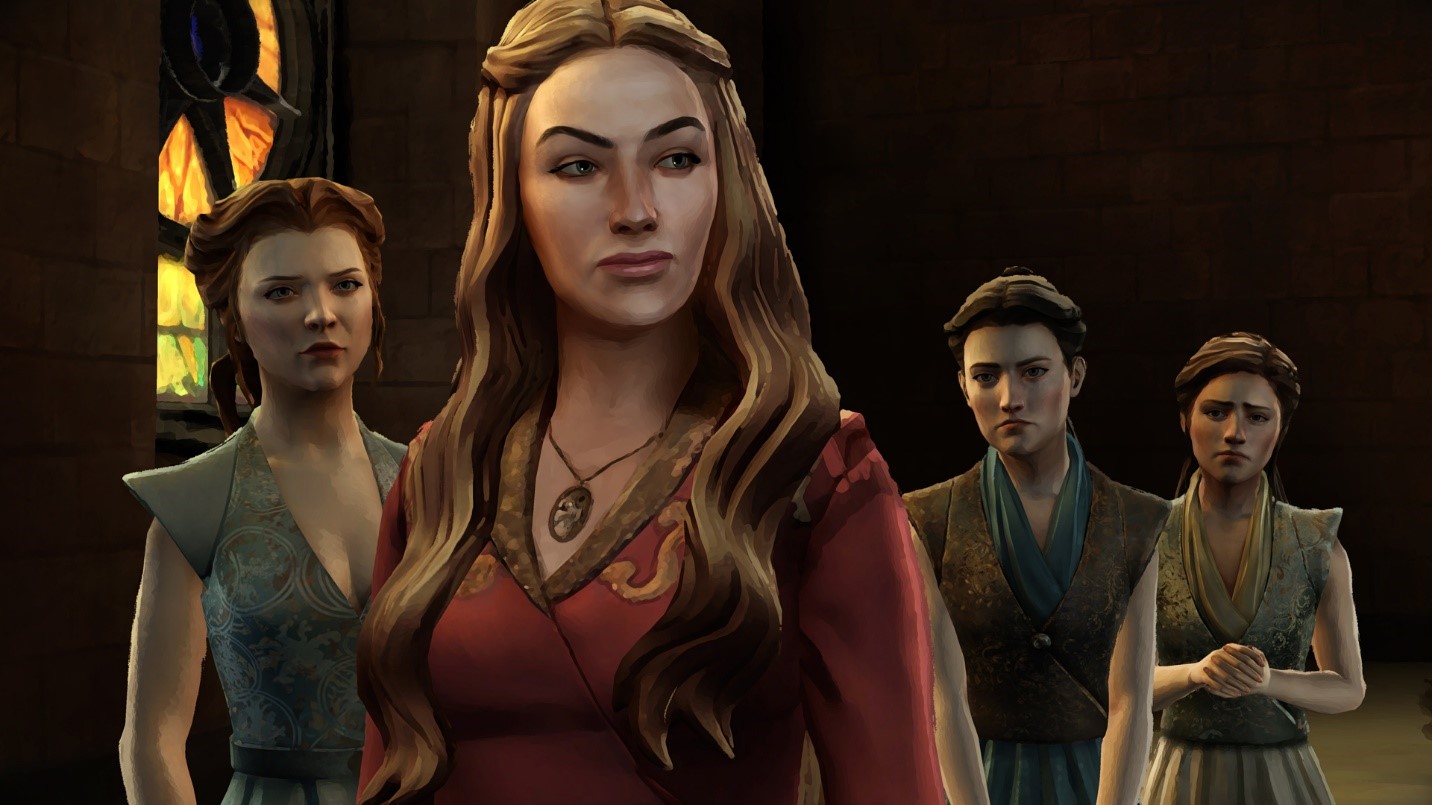 Does she ever smile?     
The sheer amount of playable characters is vast, even for Telltale games.  But the amount of characters you can play reflects the large scope of the world.  Additionally, choices made by you as one character will affect the other characters.
This just adds to the replay value!
My rating: 4.7/5
Official site: https://www.telltalegames.com/gameofthrones/
Image Gallery