12 Awesome Star Wars Games That Need New Remakes: Page 12 of 12
Updated: 21 Jun 2016 4:59 pm
These older Star Wars games could use a new, fresh look!
1. Knights of the Old Republic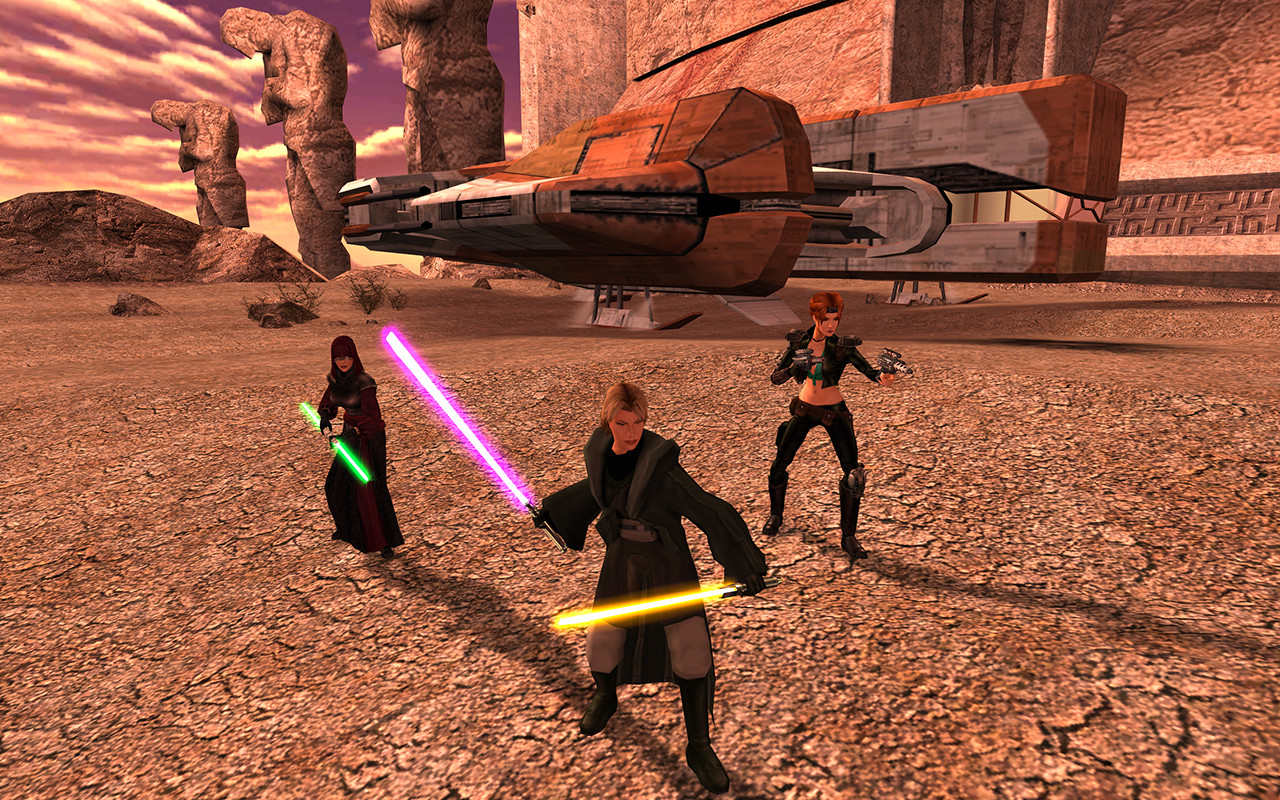 The worlds of KOTOR were great to explore, and would be even better in HD.
You can probably just start to expect that, if I write an article about Star Wars games, Knights of the Old Republic is going to be on the list somewhere. I would take just a simple HD remake of these games, as a graphics update would make all the worlds and characters look brand new, and be a good excuse to play through the story again, but what I and many fans really want is a sequel!
The story in Knights of the Old Republic 2 leaves off on something of a cliffhanger, and there was still more to explore with that world and characters. It's a shame the trilogy never was completed, and a new-generation release of Knights of the Old Republic 3 would be certain to get fans passionate and excited. A proper sequel to the series is what fans were hoping for when The Old Republic MMO was announced, and while the game is fun, it's not quite what fans wanted. A huge, open-world Star Wars RPG, with the amazing story and characters that BioWare is known for, would be like a dream come true.

It would be great to revisit the beloved characters we saw in the first two games, and give them a proper ending.
Or, maybe we could really just get a proper re-release of KOTOR 2 with the original ending and cut content intact without mods. The game was basically unfinished! It's time for BioWare to right some wrongs here.
 
There you have it! 12 Star Wars titles that would be amazing if they got a remake for the new generation. With modern-day graphics and features, we could go back to these worlds and stories, and enjoy even more Star Wars goodness. 
What are your thoughts? Any other Star Wars games you'd like to see remade? Let us know in the comments!