The 10 Best Star Wars Games Of All Time
Updated: 08 Jun 2015 5:59 pm
Here are 10 awesome games for every Star Wars fan
.
With a brand new Star Wars movie set to hit theatres later this year fan frenzy is at a fever pitch over the Star Wars galaxy.  Several movies and spinoffs have already been announced and with all new characters and planets to be added to the Star Wars canon we are pretty much guaranteed to see more games coming in the future.  So today we'd like to take a look at the best Star Wars games from yesteryear.
10. Star Wars: The Old Republic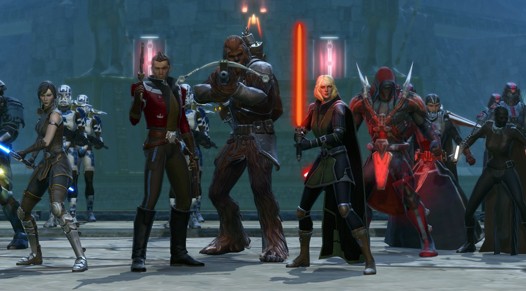 When Wookies and Jedi come together they are a "force," to be reckoned with.
Players are dropped in the middle of a galactic power struggle between the Jedi Order, the Galactic Republic, and the Sith who seek to destroy both groups.  Spanning multiple worlds across the Star Wars galaxy players are given the choice to follow the call of either the light or dark side in the fastest ever growing MMO.  The best part is the game is now free to play.
Image Gallery