Star Wars: Squadrons Announcement and What We Know
Updated: 19 Jun 2020 10:17 am
A New Star Wars game is coming!
On June 15, 2020, EA released its official reveal trailer for it's newest Star Wars game; Star Wars Squadrons. Taking place after the fall of the Emperor, this game will put you in the shoes of Starfighter pilots, from both sides of the war. Even though we just got our first official trailer, EA has already released some details about this game. Here's what we know so far.
Story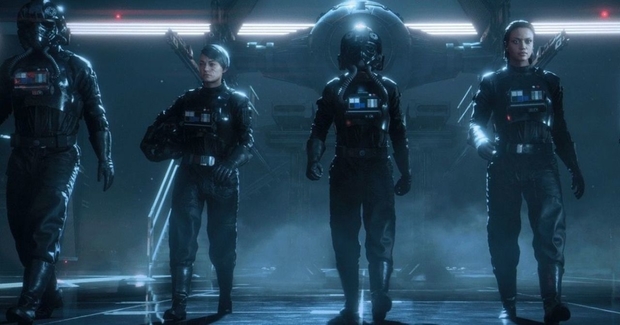 We will see more of the aftermath of the original movie trilogy
The story in Squadrons is confirmed to take place after Star Wars Episode VI. You will be able to play as either the remains of the Empire or members of the New Republic. The story will feature the aftermath of the Battle of Endor, and you will be able to see this from both sides of the conflict.
Gameplay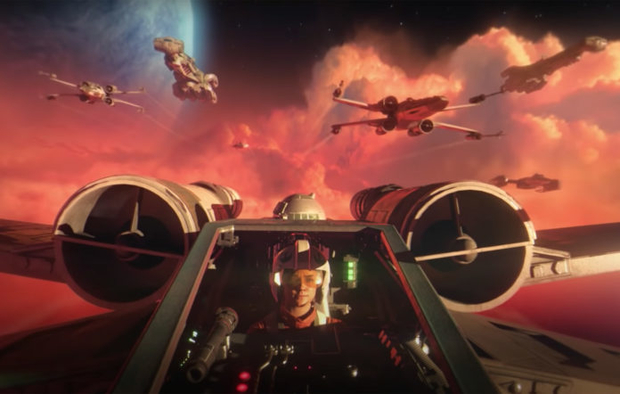 The gameplay is described as "an authentic Starfighter combat experience"
The gameplay will consist of 5v5 space battles as well as large fleet battles. You will be able to earn cosmetic and gameplay options (such as weapons) that you can customize, with currency that you will be able to earn in game. There will be different types of Starfighters you can choose from as well (such as bombers and x-wings).
For multiplayer, there are currently two game modes confirmed. Fleet Battles will have you destroy the opposing teams' flagship, while Dogfights are a contest of which team can destroy the most opponents. The game will also feature cross play across all systems!
Release Date and Platforms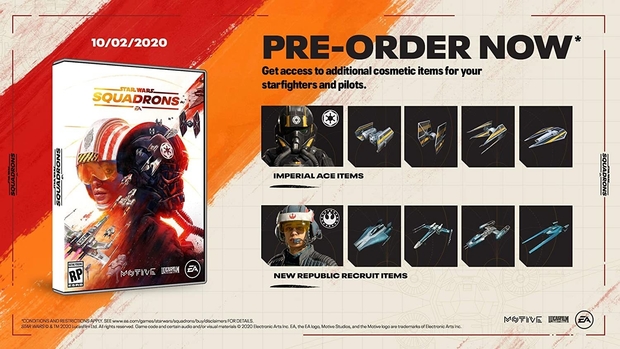 Squadrons looks to be accessible to most players
Star Wars: Squadrons is set to release on October 2, 2020. It will be released on PS4, Xbox One and PC (Origins, Steam and Epic Games stores), and the PS4 and PC versions will allow for VR. There will be a physical and digital version of the game, each for $39.99. No other versions of the game have been announced yet.