[Top 10] Best Star Wars Games For PC
Updated: 09 Apr 2023 9:05 pm
Lego Star Wars The complete saga is one of the games that started it all.
Star Wars has a lot of games that's been released for decades. With new games on the horizon soon I figured we should look at the top 10 Best star wars games on PC. 
This Top 10 is based on my own opinion and should not be taken as Law for top spots. There are way more than 10 to discuss and i recommend checking out all the games for yourself so you can form your own opinion. Personally I've played all the games mentioned and they're all fun!
10. Star Wars The Old Republic
Year Released December 20th 2011 (Windows)
The combat styles for this game are really fun. When attacking enemies as any character you feel the power behind each attack and can see how much damage was actually done. 
When I played the game as the republic soldier the combat always felt immersive and engaging. For example if I play as a trooper I can tell how heavy the gear is. When I played as the Imperial agent I was amazed at how much influence the imperials had behind the scene.
Choose This Game If You Like : 
Playing as characters more than jedi.
legends material and exploring more of the old republic lore. 
Co-op action. You can team up with 3 others and play the story together or separate depending on what class you pick. 
The Game features for this SWTOR include Choosing from one of 8 iconic, unique storylines, allowing you to create your own personal Star Wars story and The Legacy of the Sith Expansion which also introduces Combat Styles! Players can now separate their Class Story from gameplay style for an even greater customization experience.
Fun Factor Score : 99/100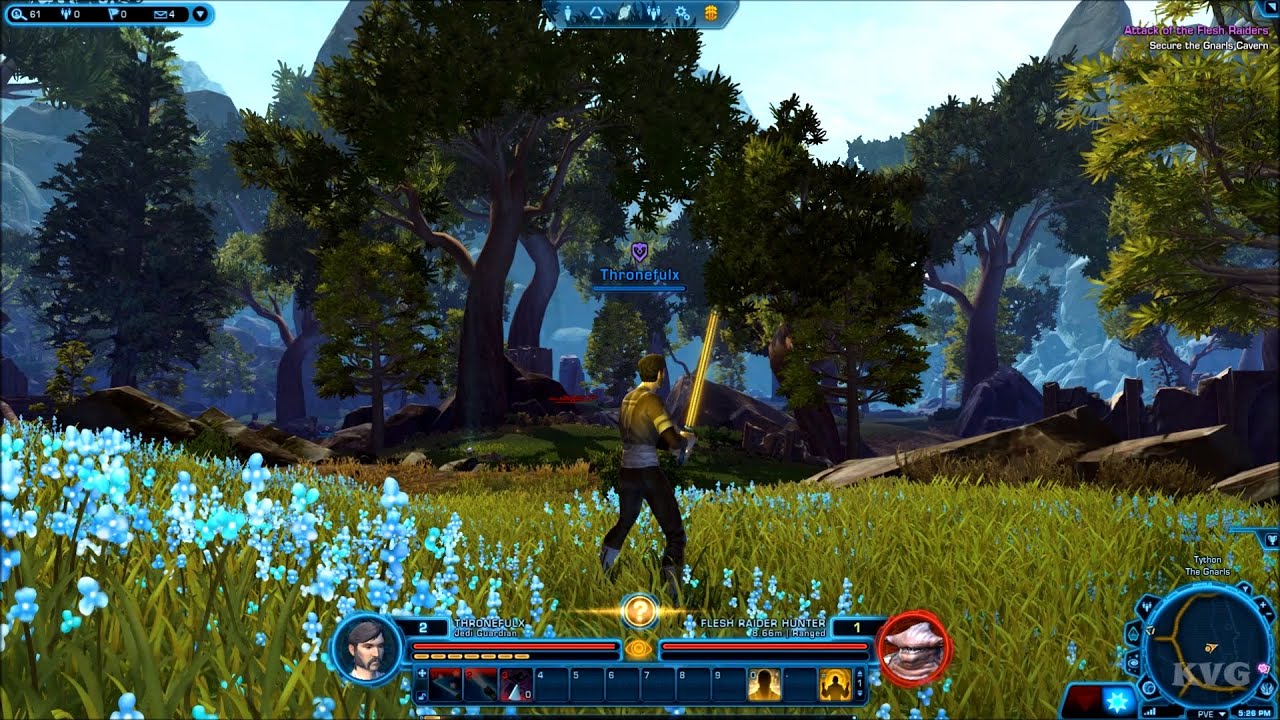 "He comes from a time before the old republic, some might say the high republic" 
9. Star Wars BattleFront 2 EA
Year Released November 16th 2017 (Windows, Xbox one Xbox series, Playstation 4, Playstation 5) 
What's interesting about this game is how you can create your own multiplayer adventures with your teammates. For example if you play as the first order and you and another teammate have the flametrooper you can go into a command post together and take it. (roleplaying them for the game)  
In my opinion this game after the MAJOR fixes is completely underlooked. Games modes like supremacy, galactic assault, and Starfighter assault can keep a hardcore fan interested for hours. You can play as the republic and choose your favorite clone skin or play as a commando not to mention there's hero modes as well. 
Choose This Game If You Like : 
Experience star wars battles as if you were there. Battlefront 2 does a great job on world design and makes you feel how intense and big the world is.
To play as your favorite hero or villain. Game modes such as hero versus villains you can face off in epic 1v1 combat.
Star Wars Battlefront 2 lets you customize and upgrade your heroes, starfighters or troopers - each with unique abilities to exploit in battle. Ride TaunTauns or take control of tanks and speeders. Use the Force to prove your worth against iconic characters like Kylo Ren, Darth Vader or Han Solo, as you play a part in a gaming experience inspired by forty years of timeless Star Wars films.
Fun Factor Score : 91/100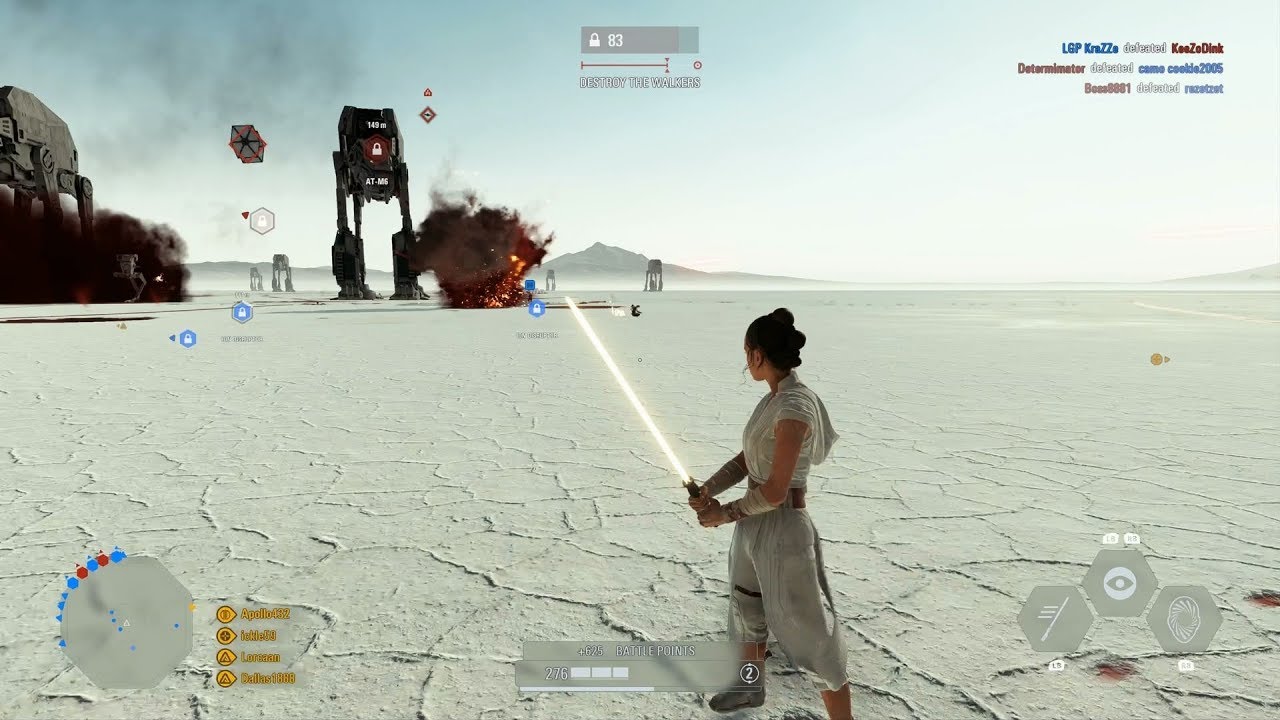 "She's Ready after training with luke. No AT-AT can stop her"
8. Star Wars Jedi Fallen Order
Year Released November 15th 2019 (PlayStation 4,Windows,Xbox One,Stadia,PlayStation 5,Xbox Series X/S)
What's interesting about the game is the lightsaber combat and force abilities and how they are handled. This is the first Star Wars game where you actually feel how powerful your lightsaber is. Another interesting thing are the new worlds that they introduce, most of the maps are so big you need to play the game twice to find everything.(unless you spend hours on it)
In my opinion when playing the game I felt it was a bit cut and dry at a certain point. Mainly because you can tell that some parts of the map look like a video game. Other than that the gameplay is top notch and the graphics and lightsaber building makes this game fun.
Choose This Game If You Like : 
Single Player Action. Without a doubt this game is single player only which is good for those who would rather play alone. 
Experiencing new star wars stories that are canon. The story that you follow ties into the films by showing what others like Cal were doing during the rise of the empire without breaking continuity. 
Star Wars The clone Wars. One of the worlds you go to illum is the exact world you see in the clone wars that yoda took those padawans to when they got their first crystals. 
The game features include Cinematic, Immersive Combat, a new Jedi story, and a whole galaxy to explore. Ancient forests, windswept rock faces and haunted jungles are all unique biomes and with the innovative lightsaber combat system there are hours of fun to be found. 
Fun Factor Score : 92/100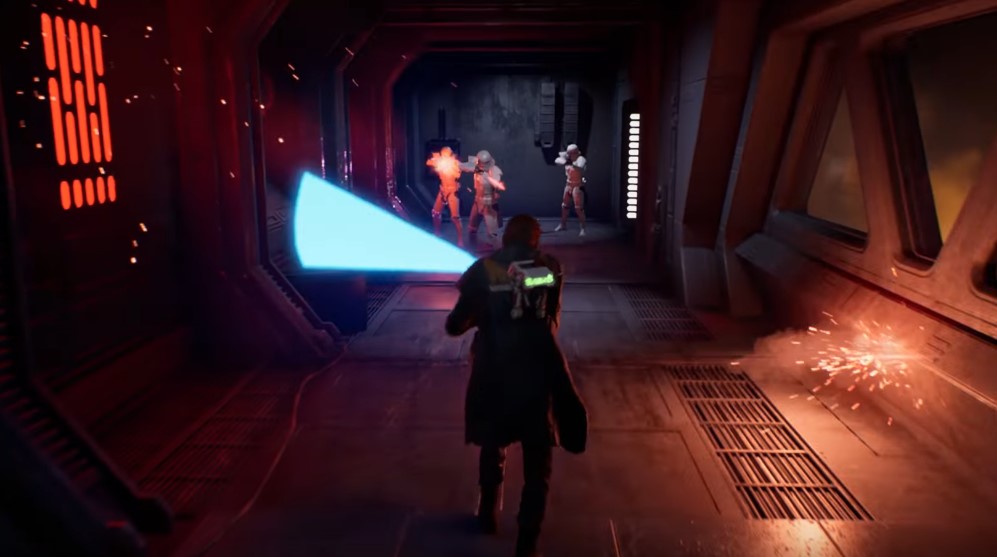 "These stormtroopers always hear rumors of jedi but never thought they'd actually fight one. Geez bad luck i guess"
7. Star Wars The Force Unleashed 2
Year released October 26th 2010 (iOS, Microsoft Windows, Nintendo DS, PlayStation 3, Xbox 360, Wii)
What's fun about this game are all the lightsaber crystals that have different abilities. Colors such as orange, white, black, and cyan players won't get bored seeing one color all the time. 
In my opinion this game really does a good job when it comes to displaying the powers of the force. The lightsaber combat is not innovative but its still decent with boss battle being not as challenging.(meaning your swing will actually connect and not miss, not saying the game is easy) 
Choose This Game If You Like : 
Being able to use different lightsaber colors. Like already mentioned there are a bunch of colors that all have different effects, you can even combine colors for example orange on one side black on the other,
Storytelling and nostalgia. This game takes you to some iconic places in the films such as Kamino, and Bespin while giving you an interesting story to follow that is different from the main.
The key features for this game lets you continue the galaxy-altering journey of Starkiller, Darth Vader's fugitive apprentice, that shapes the key events between Star Wars: Episode III and Episode IV. Unleash the Force with more power and precision through improved controls and new powers, such as the deceptive Mind Trick, which turns enemies against their allies.
Fun Factor Score : 88/100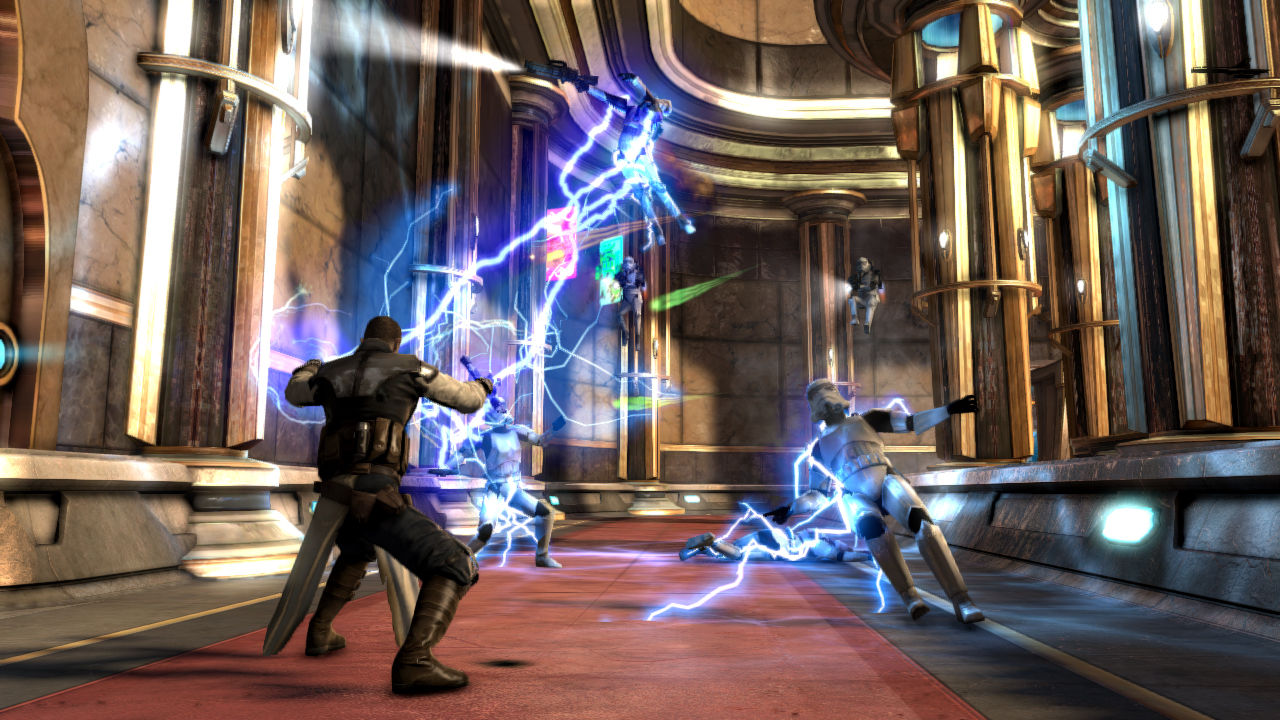 "These stormtroopers were just out on patrol now they have to deal with this"
6. Star Wars The Force Unleashed
Year Released November 3rd 2009 (iOS, J2ME, N-Gage, Nintendo DS, PlayStation 2, PlayStation 3, PlayStation Portable, Wii, Xbox 360, Microsoft Windows, OS X, Nintendo Switch)
What's fun about this game is the dark side aspect to it. Most star wars games before never had a story based on the sith view. It also gives the idea of inquisitors before they were introduced, showing how Vader treated his first apprentice. 
Choose This Game If You Like : 
The dark side. This is a dark side heavy game (even though Starkiller goes light at some point) Showing you the training sith go through and how they view a mission for example going to kill Shaak ti on Felucia.
 An original story with romance. Like mentioned before this bridges 2 stories and creates one. With the main protagonist having a love interest to fight for and support him during the hard times. 
Destructive combat and interesting boss fights. With the ability to break a piece of a wall off with the force and throw it and a rebel just shows how much destructiveness this game allows.
Some of the key game features include, games modes such as co-op dueling and (only on certain platforms) challenge mode that lets you hone all your skills. Another key feature to the game is collecting different jedi hilts, there is one on each map and finding them can be a bit of a struggle but worth it in the end. 
Fun Factor Score : 93/100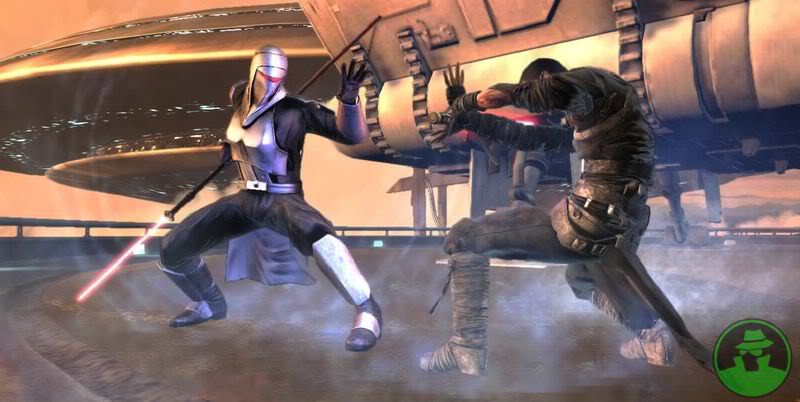 "This shadow guard was ready for happening to him. Trained to take out jedi he easily blocks this force push attack"
5. Star Wars Squadrons
Year released October 2nd 2020 (Windows, Xbox one, Playstation 4, Xbox series , Playstation 5)
What's interesting and fun as you can see from the trailer are the sound effects and cockpit view.it's always fun going in with your squad as if it were one of the films. (or you could just make up your own story)
In my opinion It is fun to be able to master most of the main ships we see in the films. It's also good having controls that allow you to fly with precision for those close calls you may encounter.
The VR mode is good for wanting to feel like you're sitting right there it also has a 360 display when in VR so players can look around the entire cockpit.
Choose This Game If You Like : 
Small 5v5 battles that don't take long.
If you like flying more than you do ground assaults.
Experiencing the same thing the pilots do.
Key features for this game that I found were the New Republic and Imperial fleets fighting in strategic 5v5 space battles. Being able to modify your starfighter, and adjust the composition of your squadron to suit varying playstyles and crush the opposition. Lastly Pilots will triumph as a team and complete tactical objectives across known and never-before-seen battlefields. 
Fun Factor Score : 87/100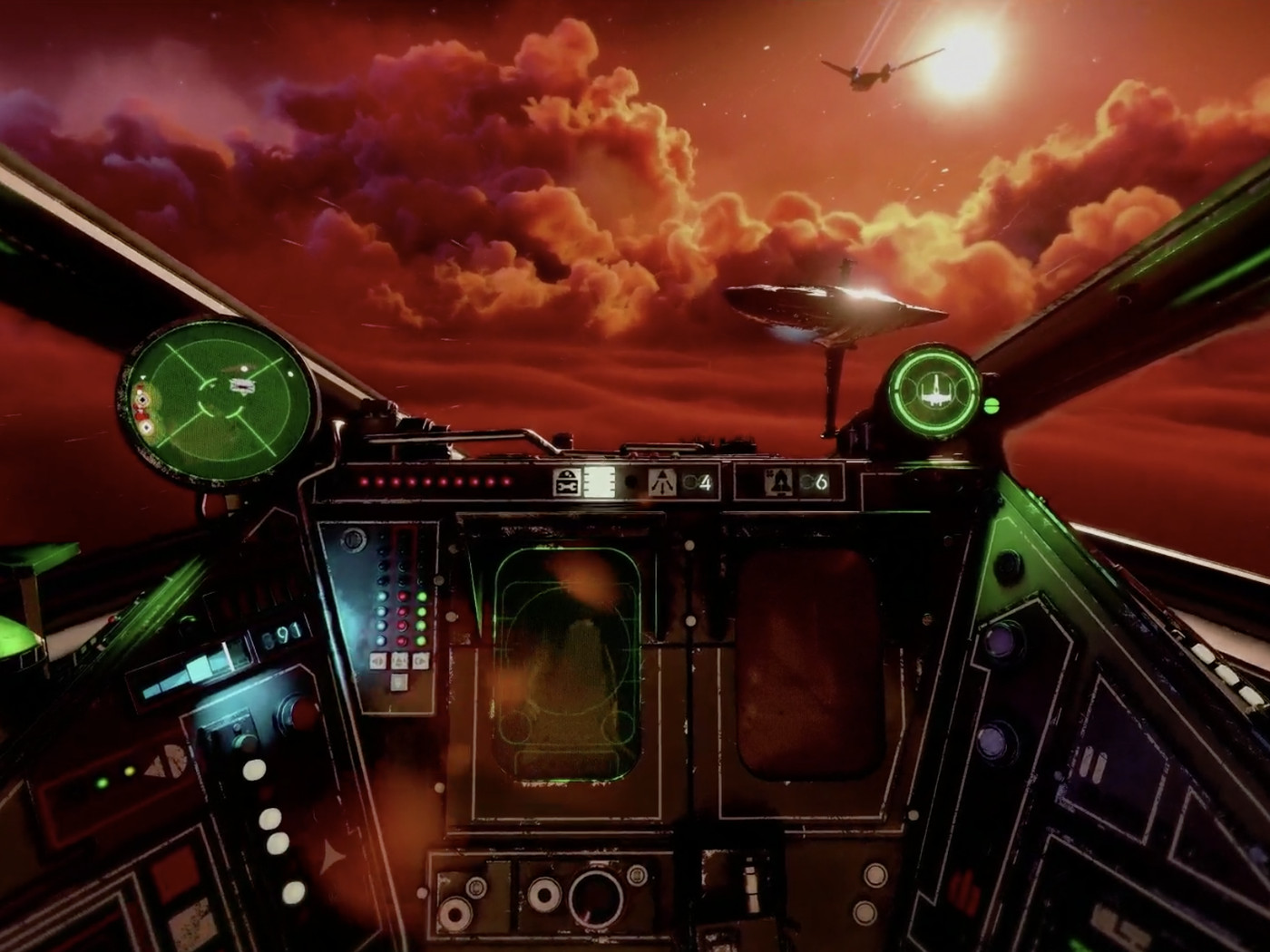 "After a long hard battle this pilot only wants to get back to the capital ship"
4. Star Wars Republic Commando
Year released March 1st 2005 (Xbox, Microsoft Windows, Nintendo Switch, PlayStation 4)
What's interesting about this game is how It preludes episode 3. We don't get to see much of what happens in the clone wars besides the tv show and the films so getting to experience a clone commando team is definitely fun and a new take. 
Some of the fun parts of the game I found was controlling your team's actions. There is a menu on your screen that lets you tell your team how to engage a situation which is fun because you don't have to do the same thing for every engagement.
Choose This Game If You Like : 
Small squad games. Republic Commando only focuses on the 4 man team that's away from the main battlefield.
Complex strategy. You will really need to have plans and use tactics as a team to accomplish your mission.
Clone Commandos. Each character has their own uniqueness about them and comes with different skills. For any player who wants to know what it's like to play and see how they do, you need to play it.
The features for this include an Innovative Squad Control System with intuitive and smart squad commands. (the simple touch of one button easily controls your squad to perform complex commands) lastly a multiple gaming mode which has a multiplayer option that lets you play with up to sixteen players online in different multiplayer modes. 
Fun Factor Score : 96/100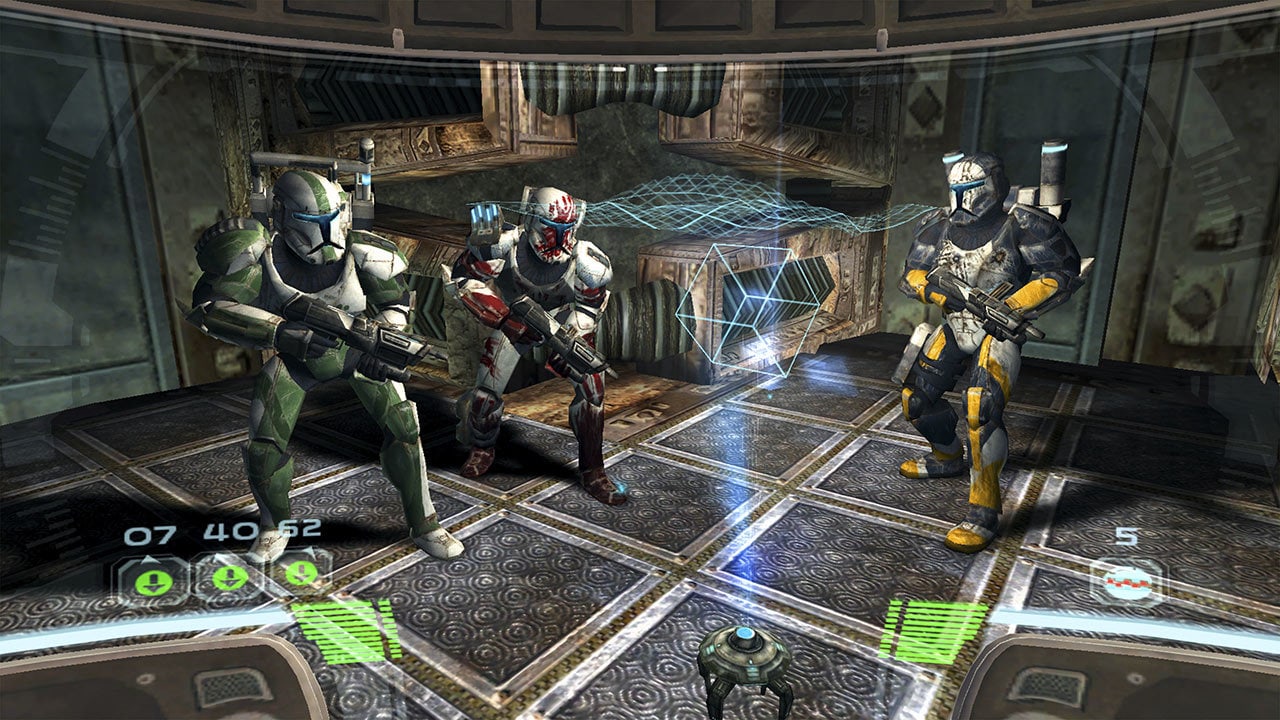 "This team means business. No ones getting the jump on them with that armor"
3. Star Wars Battlefront EA
Year released November 16th 2015 (WIndows, Xobox one, Xbox series, Playstation 4, Playstation 5) 
What's fun about this game are the different modes they have. Being able to jump into an AT-AT and take over Hoth is interesting and something fans wanted for a while before its release. 
Choose This Game If You Like : 
Large space battles and ground battles. Spend hours playing different maps as you get immersed in the game.
If getting to pick from first or third person mode.
The features for this game include Immersive and Photorealistic Interactive Entertainment,Ground-based Combat on a Galactic Scale, and battles with some of the Iconic Star Wars Characters. Lastly there are dog fights and space battles to enjoy.
Fun Factor Score : 93/100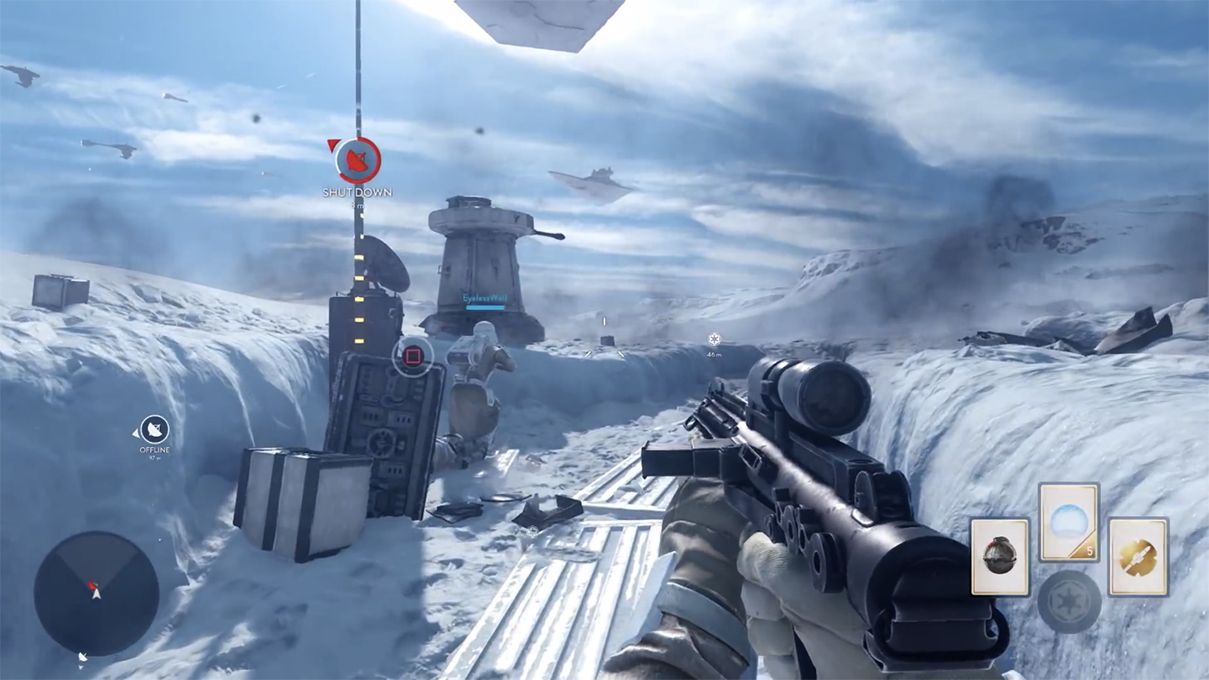 "Inside the trenches on Hoth we see the imperial forces taking over a command post.There goal is to capture all of them before capturing the base itself"
2. Lego Star Wars The Skywalker Saga
Year Released April 5th 2022 (Nintendo Switch, PlayStation 4, PlayStation 5, Windows, Xbox One, Xbox Series X/S)
What's interesting about this game are the open world mechanics.It's fun to be able to walk around and see more of the planets we've seen before and complete quests that give a bit of context to the world and adds fun. 
In my opinion playing it is fun to use the current characters of the star wars universe as this game gets updates whenever something new drops.Getting to play as the bad batch or even the squad from rogue one brings nostalgia and something to look forward to
Choose This Game If You Like : 
All nine star wars films. You can play every film in order or in your own way it's up to you.
Lego games that feel like a first person shooter. With the new mechanics characters with blasters get sometimes you forget its a lego game.
Open Worlds. Players can explore the worlds there and explore the space above. When in your ship you can fly in space and go to different planets without having to fast travel. 
Some Key features for this game include Immersive Player Experiences, Upgradable Character Abilities, and being able to play as Iconic Heroes and Villains.
Fun Factor Score : 95/100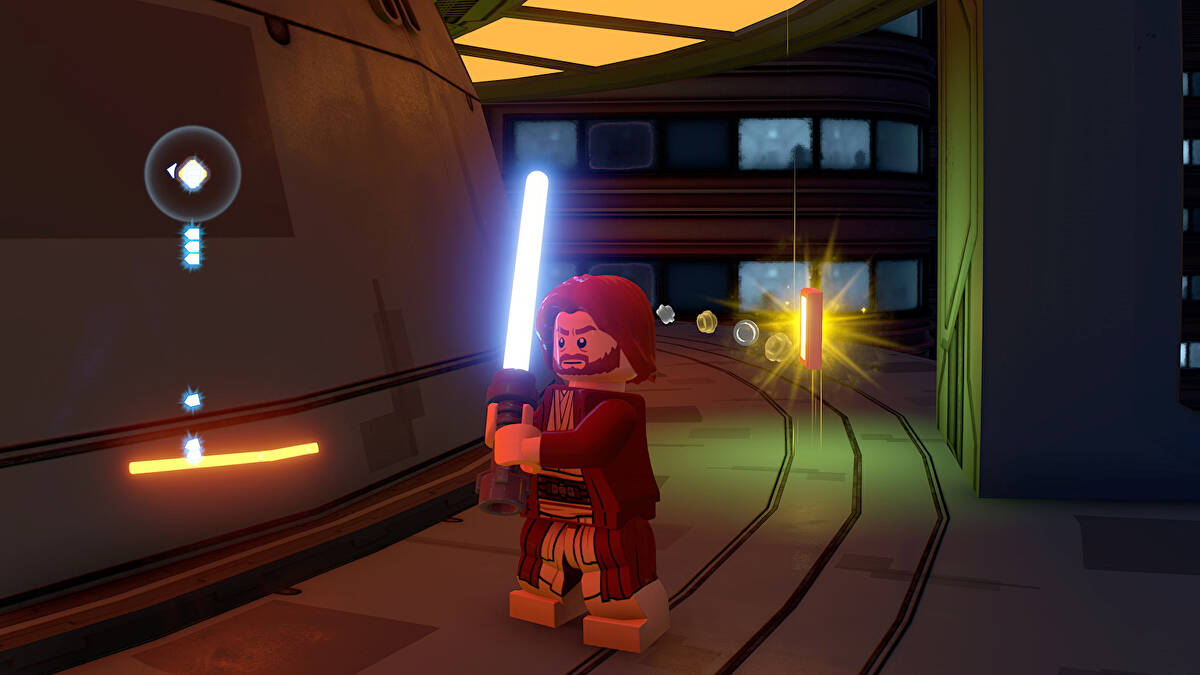 "Obi wan is just preparing for the battle ahead. Just look how focused he is"
1. Star Wars Jedi Survivor
Year Release Date April 28th 2023 (WIndows, Xbox one, Xbox series, Playstation 4, Playstation 5) 
What's interesting from the trailers of this game is how much detail they put into the players map and the world itself. What's also fun are the new lightsaber moves that we will be able to do not to mention the force powers.
In my opinion Cal's new appearance looks like he's been through alot since we last saw him. How long has he been running from the empire? What kind of story are the players going to see and what challenges will Cal have to face?
Choose This Game If You Like :
Learning  more about the star wars universe 
The first game but want more and to experience something new! 
The features for this game are not yet known but being a sequel from the last we could maybe see the same mechanics as before with a few new ones. 
Fun Factor Score : N/A Until Release (will be updated)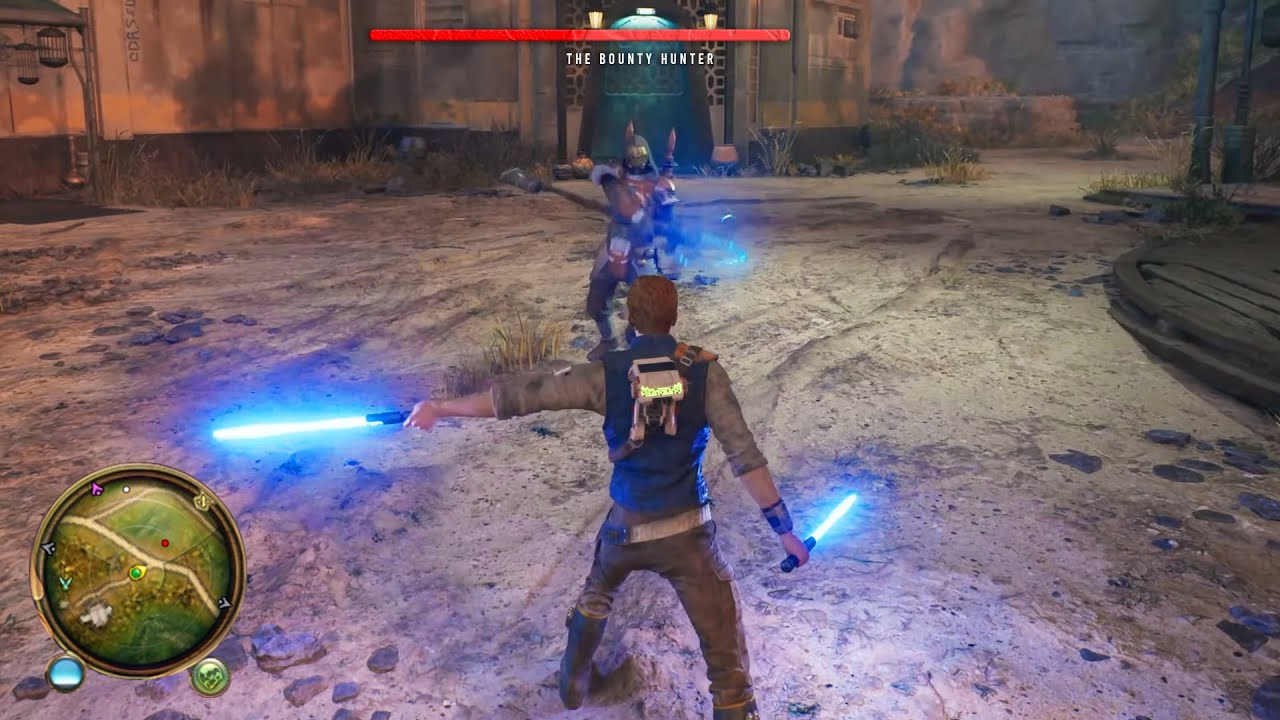 "Looks like Cal hasn't lost his touch. Must still be fighting the empire to have a bounty"
You may also be interested in: