[Top 5] Best VR Racing Games
Updated: 04 Dec 2019 11:38 pm
Making clear who best blurs the line between virtual and reality.
5. Gran Turismo Sport (PS4)
GT Sport VR Gameplay
The Gran Turismo series is an ever-evolving ode to those that have an insatiable love for motorsport and brings the most desirable machines to them now in VR. Every car acquired through milestone or through game credits has a detailed history describing its inception and can be viewed as if you were walking around it in a "virtual" showroom.
What Makes GT Sport Awesome
Visual effects are stunning; gameplay sets itself aside from its competitors with an advanced lighting model which has colors bouncing off on other objects both directly, indirectly and even can have lights "glare" into your eyes.
The offline campaign mode, as in usual GT fashion, will take players through a series of license tests with the goal of making all attendees better and faster drivers.
PvP online will take drivers on tracks around the world with a directive to compete for high levels of "sportsmanship" and aims to pit racers on "level-ground" making the competition exceedingly close.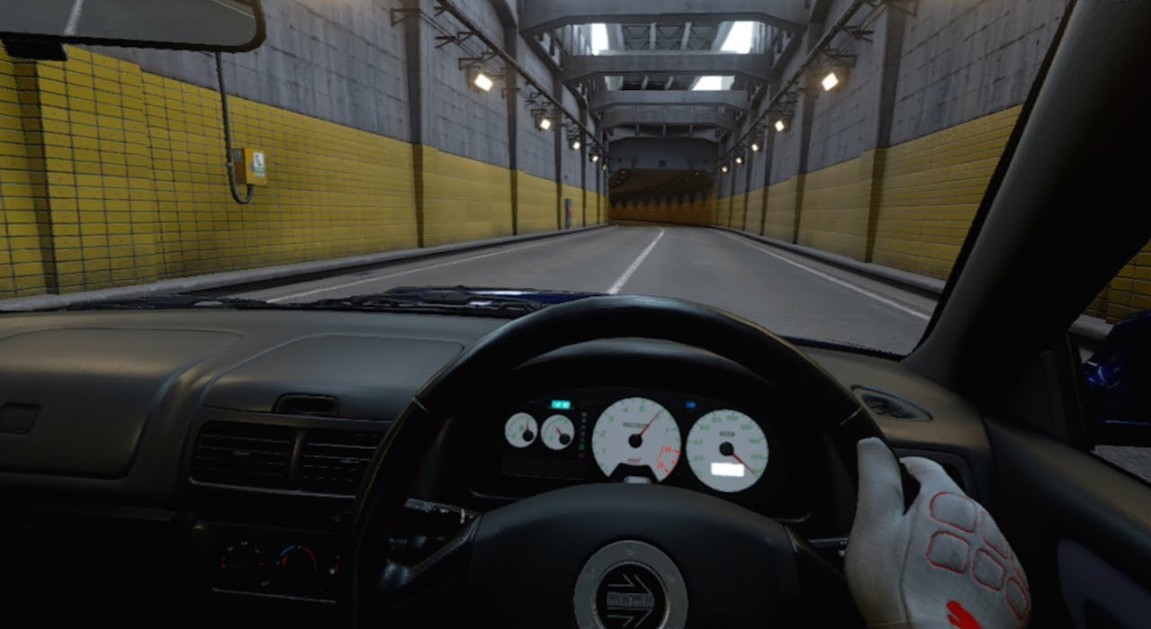 Hit the sanctioned Japanese highways in your favorite car while focusing on wherever your head is turned.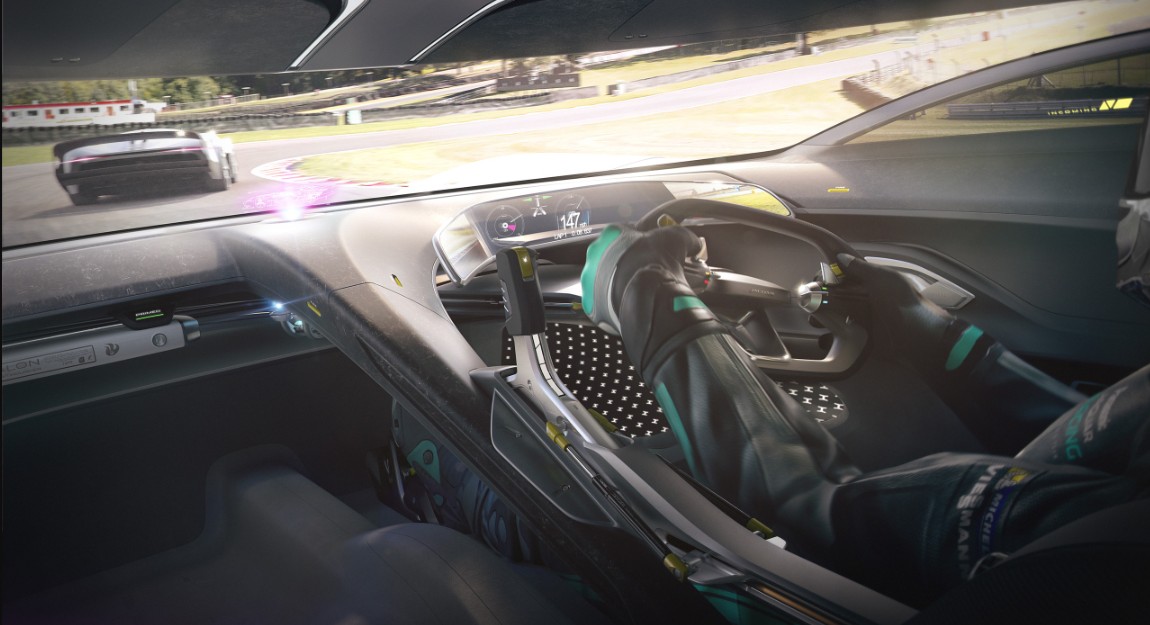 Everywhere you take a look, GT Sport's attention to detail literally shines brightly.
4. Driveclub (PS4)
Driveclub VR Gameplay
Driveclub is a special entry into the "simcade" genre in that has players racing in diverse, worldwide locations with a dynamic and well detailed weather system, making Driveclub's VR experience one that gives plenty of current and upcoming titles a run for their money.
What Makes Driveclub Awesome
When the weather goes awry and the clouds roll in, the game enthralls viewers with individual behavior for each drop of precipitation as they watch it accumulate at the end of their wipers and slide off.
AI attacking every opportunity for gaining positions and an intense sense of speed, the game gives more theatre as players push harder and harder.
Drivers are awarded in-race for all aspects of their vehicular actions like passing others without making contact and following the right line through a series of corners.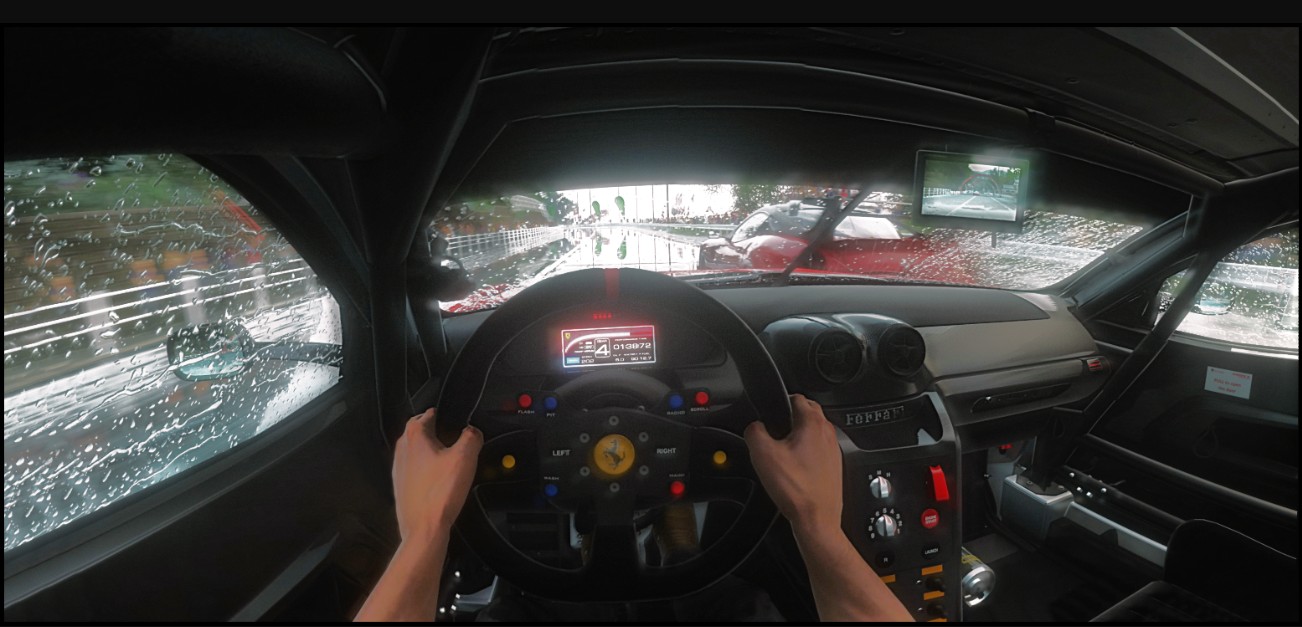 Rain "spatters" everywhere as you drive over standing water and throws your car off-balance.

You can keep your eyes on the road with flags designating the intended path of travel.
3. Wipeout Omega Collection (PS4)
Wipeout Omega Collection VR Gameplay
Set a few decades later into the 21st century, gamers pilot their choice of anti-gravity ships in VR over unique, original circuits while trying to take out one another with various weapons laid throughout each course.
What Makes Wipeout Awesome
One of the best EDM original soundtracks that dynamically ties in well with the games overall racing experience as you shoot, bash and battle opposition through the undulating ribbons of track.
The latest release plays at 60fps in 4K resolution and contains all the content from all of its predecessors that tempts old faithful's and newcomers alike.
A full array of weapons to fight your opponents and even some to use to remove them from the race entirely once you deplete their ships defenses.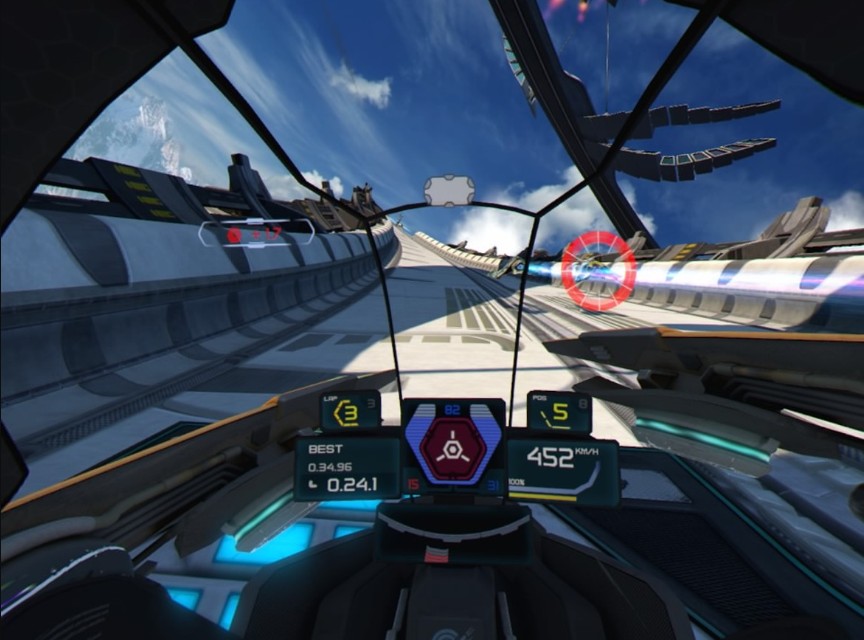 VR rendition follows suit and gives up nothing to regular gameplay and adjusts itself actively to the headsets position.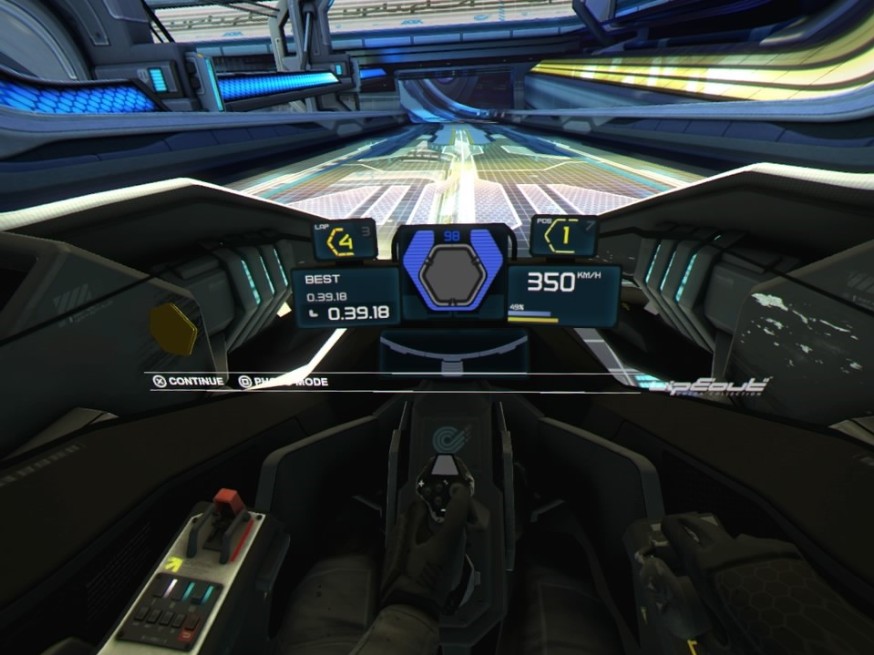 As you begin the race, your view is pushed back with the pilots seating position as the craft "hunkers" down into "race" mode.
2. Assetto Corsa (PC)
One of first driving sims to utilize VR capabilities, racers will rejoice in the gameplay that is symmetrical to real car behavior when pushing it to the limit. The game continues to get better and better as the fan supported mods allow keep it making an endeavor to expand.
Assetto Corsa VR Gameplay
What Makes Assetto Corsa Awesome
Rooted in PC platforms the game can be controlled over a range of peripherals like mouse, keyboard, wheels and gamepads.
Amongst the ample variety of different adjustments to cars in the game, "hotkeys" can be set up to toggle other capabilities like traction control, ABS, turbo boost, and brake-bias.
A "virtual" desktop option gives racers the opportunity to full customize the HUD with third-party racing apps used in real life applications!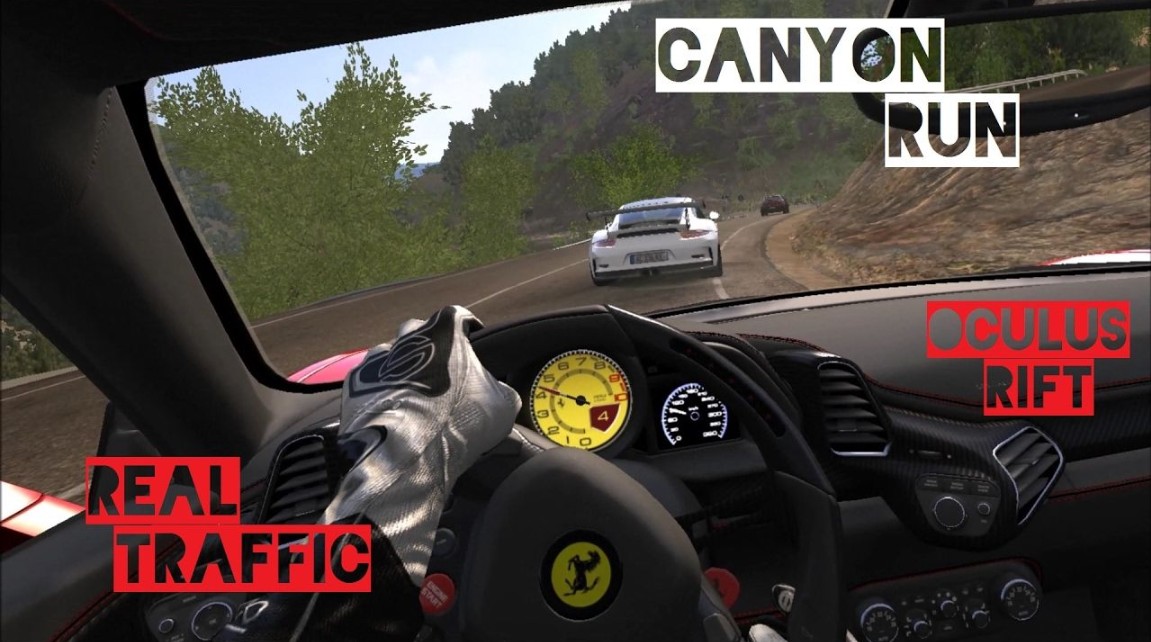 With up to 100 AI drivers able to be put into a custom event, you can race with traffic on road courses.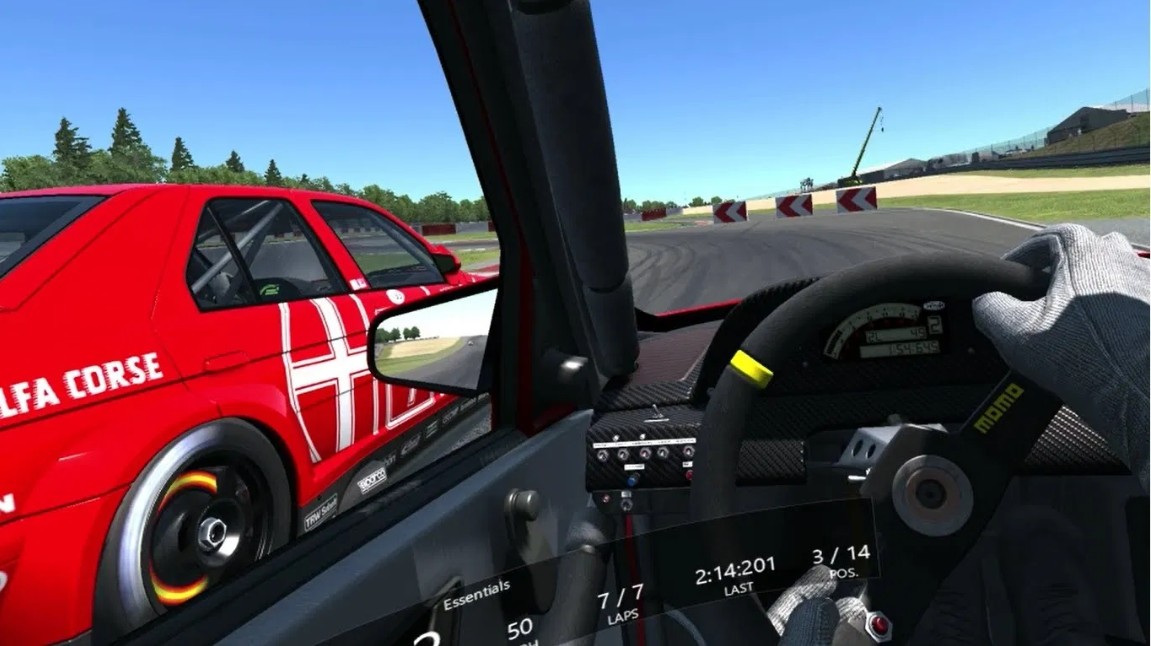 You can adjust AI difficulty, aggression, and how many assists (or none) drivers wish to compete with.
1. Project Cars 2 (PC)
Project Cars 2 VR Gameplay
The second iteration of the series brings in VR support and nearly twice the amount of tracks; racers can take all the new details in with a new perspective. Project Cars 2 has had its driving physics rebuilt from the ground-up and therefore is a racing simulator to be reckoned with.
What Makes Project Cars 2 Awesome
Your pit-crew actively helps to guide you through each race, covering your blind-spots and filling you in on your overall race performance.
The HUD is full of information and telemetries so drivers can keep track of their cars conditions as they go through each event.
Dynamic weather can change during every race, forcing competitive racers to constantly adapt as the pros do in real life.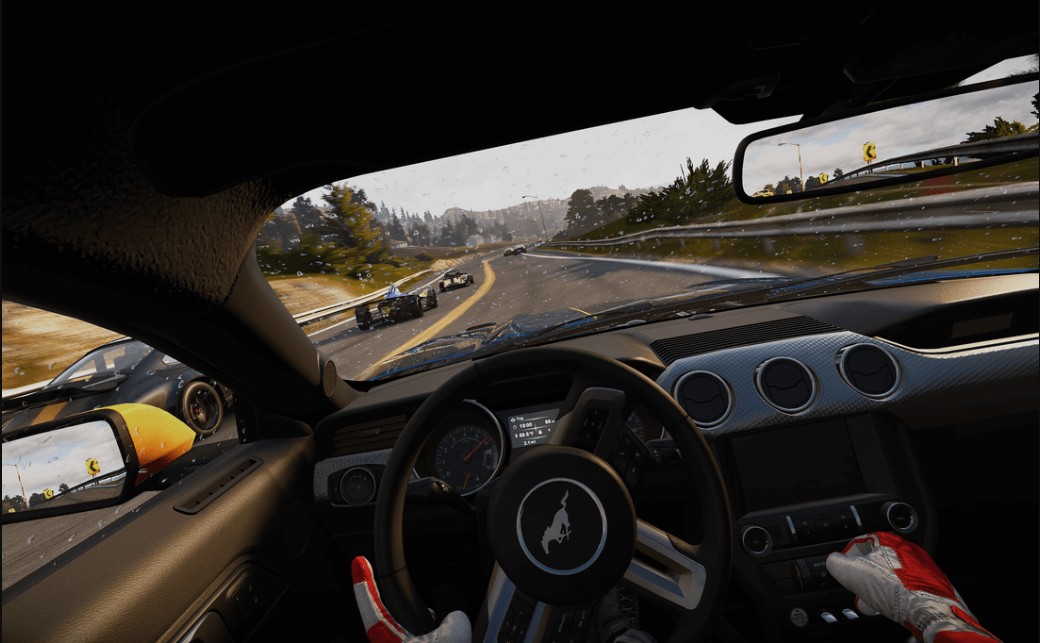 In more expansive road courses, it may be sunny in one part, and pouring in the other as miles tack on.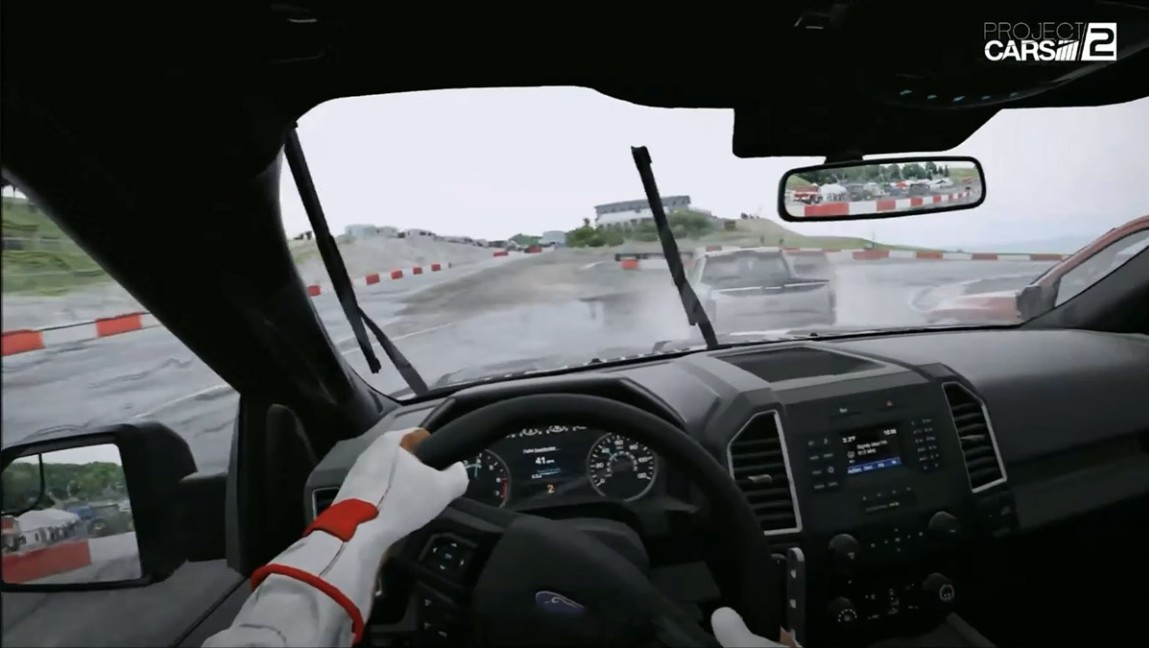 All racing disciplines and tracks can be attended with virtually any car in the roster, making for invariable racing results.
You may also be interested in:
More articles like this by me can be found here:
Image Gallery