[Top 15] Best Racing Games To Play Right Now
Updated: 11 Dec 2019 3:05 am
The 21st century has been revolutionizing e-racing, these are the top titles (so far).
15. Asphalt 9: Legends (Nintendo Switch, Android, iOS, Windows)
Asphalt 9: Legends Gameplay
One of the most visually appealing and approachable racers available on mobile or pc's, Asphalt 9: Legends is an arcade racer with gameplay like no other. Blitz through the mechanical mayhem doing stunts at blinding speeds in career mode, completing themed events for "blueprints" that are used to get new cars; expanding your car collection.
What Makes Asphalt 9: Legends Awesome
The racing settings allow for invariable ways to win: taking alternate routes shown on the maps, boosting into an opponent to smash them into a barrier, and launching your car off ramps.
Daily events are available for the most ambitious players that may or may not have played through the extensive career mode.
A unique "touchdrive" option gives the ability to only worry about braking and using boost while also intervening only to give you the option to deviate from the beaten path which is great for a more "passive" gaming experience.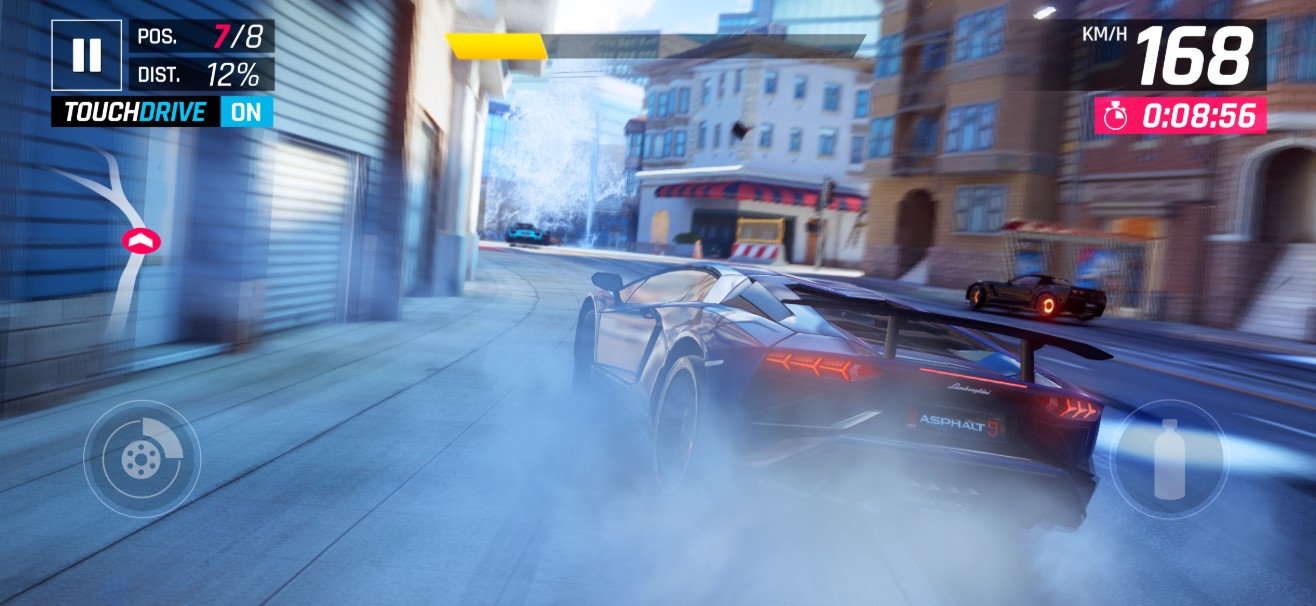 With "Touchdrive" you can simplify the experience to focus more on the "entertainment" the game effects have to offer.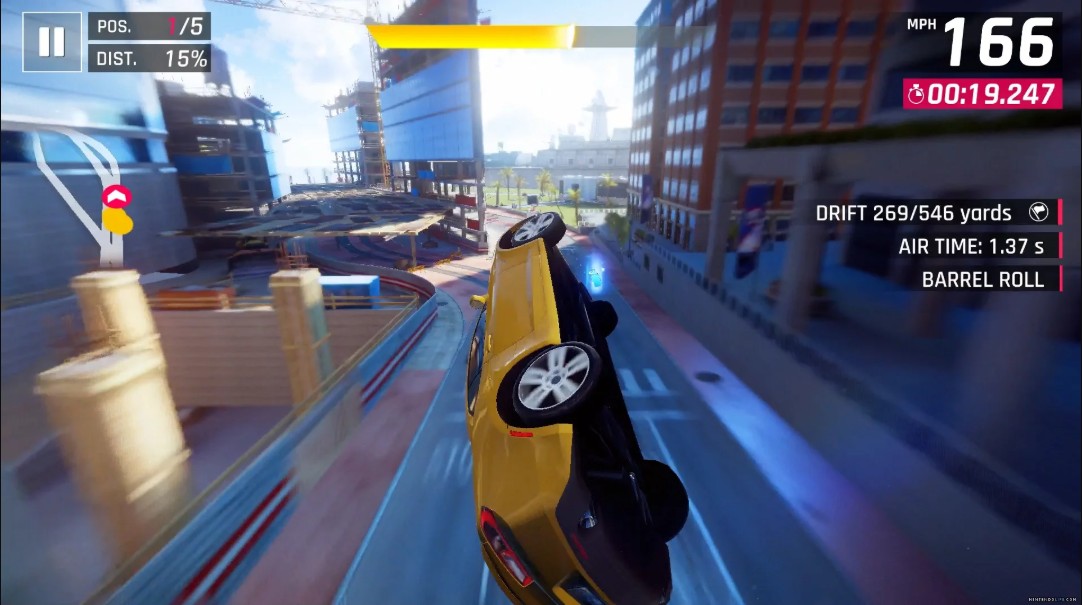 360 degree spins, barrel rolls, and other stunts fill up your boost to give you extra insurance for your win.
14. The Crew 2 (PS4, Xbox One, Windows)
The Crew 2 Gameplay
Established by Ubisoft, the "arcade-style" Crew series lays down the entire US as your playground with endlessly configurable cars. The Crew 2 now issues players the freedom of squashing the miles of your journeys in the skies or gliding across the oceans via airplanes and sea-vessels!
What Makes Crew 2 Awesome
Being able to switch between navigating the colossal map via land, air or sea at will enables players limitless racing opportunities throughout the game.
Every city and piece of landscape is a pleasure to terrorize as much as it is to simply drive through with improved lighting and renditions.
Exploring your own "home" on foot where all your acquired vehicles are displayed in garage, hangar, and harbor levels.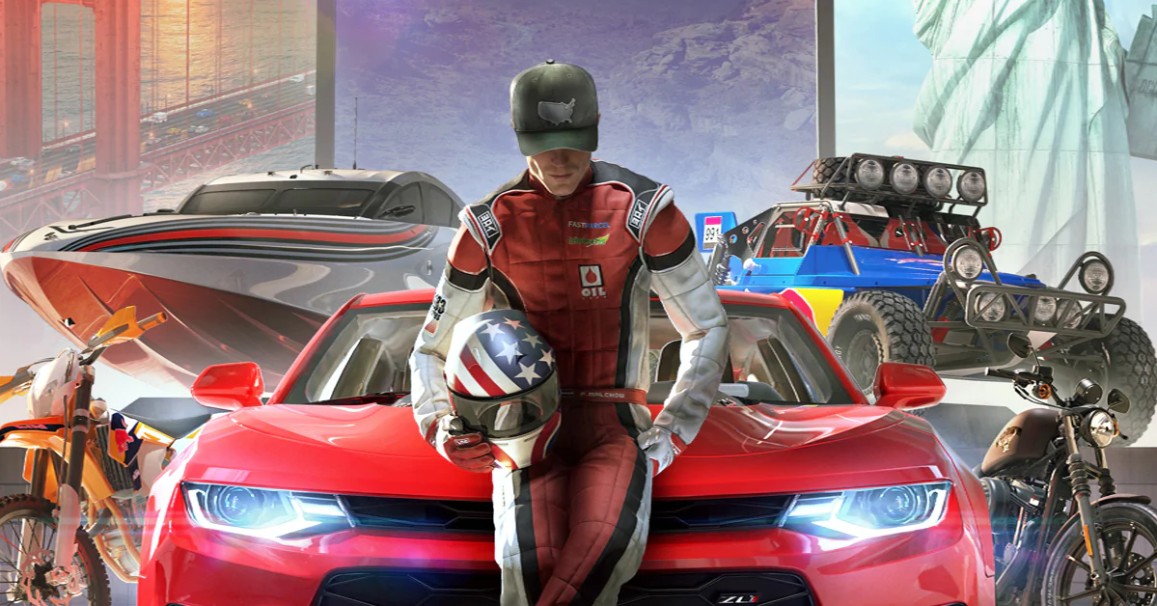 Many modes of transport, all for one and one for all.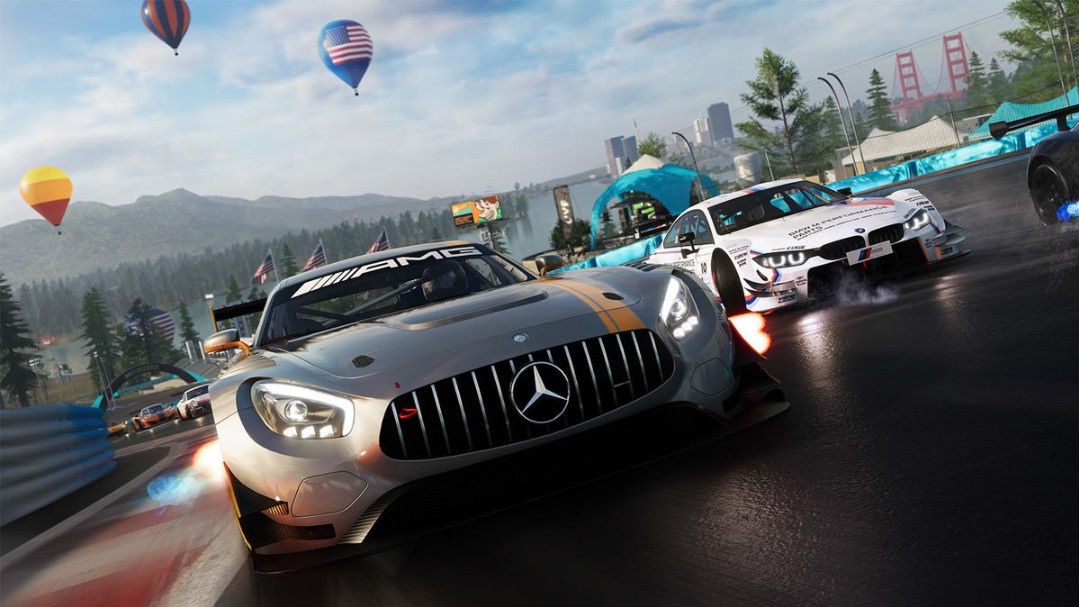 Race all through the Continent until you want to find yourself at a racetrack and do it all again.
13. Driveclub (PS4)
Driveclub Gameplay
One of the first titles released for PS4, this game more than highlighted the newly developed platforms advancements in the processing and rendering department. As the name suggests, players can compete in "clubs" of up to six members (ones that exists or that you can create) and race in locations around the world to declare "club" supremacy.
What Makes Driveclub Awesome
A bespoke dynamic weather system is like no other racing game to date; day and night conditions along with hyper-realistic precipitation give drivers (especially in first-person view) intense engagement in the race.
With the constant battles of clubs, there are newly updated challenges from the developers for all driving types like time trials and drift events to satiate your driving metabolism.
The sense of speed in Driveclub is enthralling and combined with AI that don't shy away from aggressiveness, the harder you push yourself behind the wheel, the more the game gives back.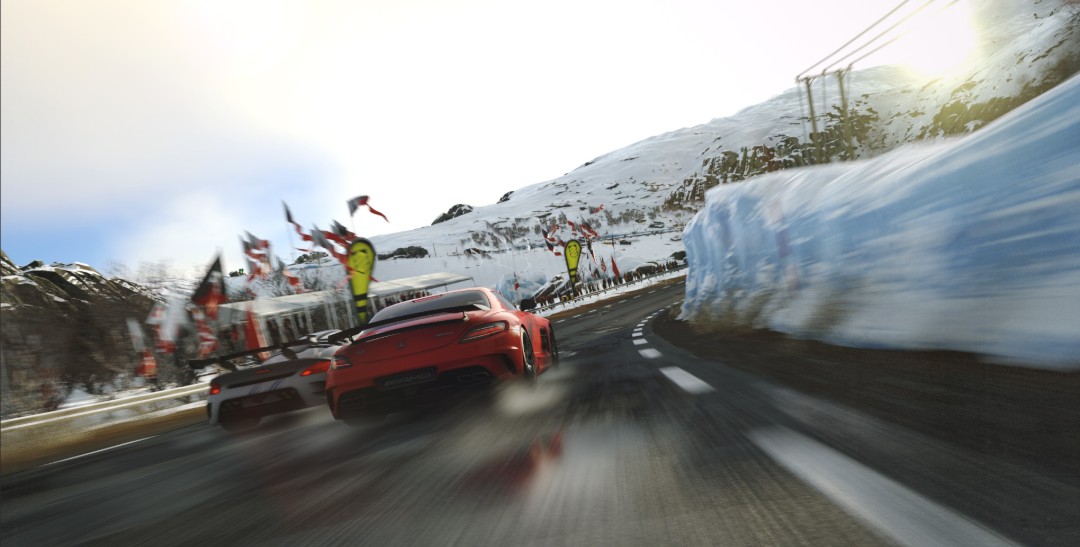 You must be wary of the inside line as drivers will attack any gap you may or may not know you're giving them.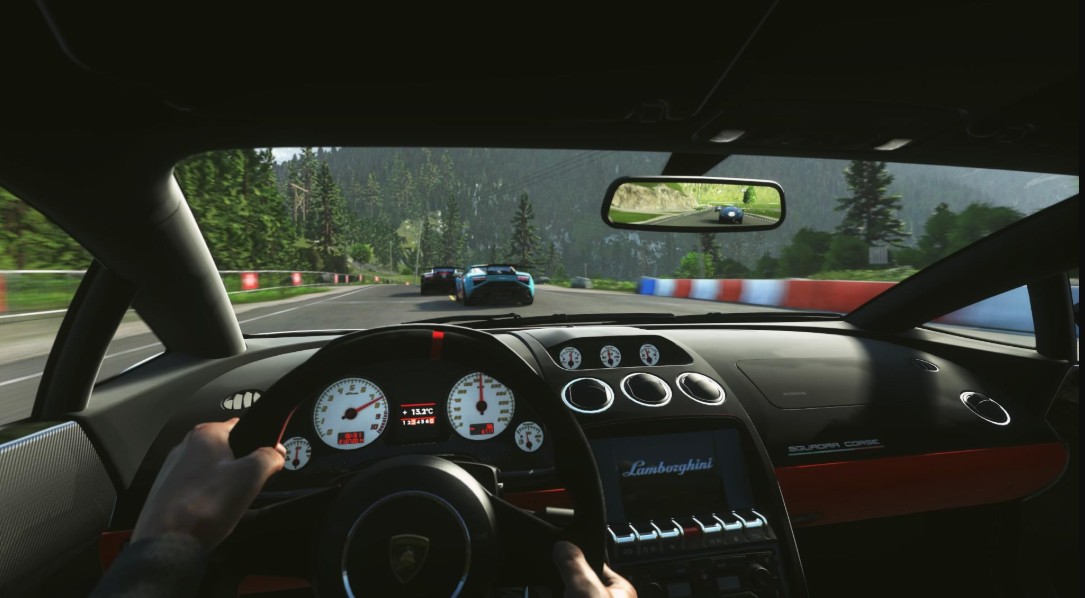 Motion blur in Driveclub along with the fantastic lighting gives an extreme in-depth feeling when using cockpit view.
12. Assoluto Racing (Android, iOS)
Assoluto Racing Gameplay
A racing sim for mobile devices? Released to the public in 2016, gearheads with either oil or octane running through their veins are immersed in a virtual race-land with meticulously detailed, name-brand sports cars, original tracks (as well as real life ones) along with some "sandbox" venues such as the marine docks and an empty airport. Whether a motorsport amateur or a crazed racer always looking for first place, this game delivers truly delves into professional racing.
What Makes Assoluto Racing Awesome
Appeals to the beginners and experts of car controls alike; players can adjust driving assists and other parameters such as "traction control" and "ABS". In the "control" settings there are options to select from accelerometer, directional buttons, virtual steering wheel as well as console gaming controller support for optimized immersion.
Daily log-in specials and rewards for clearing driving missions render opportunities for obtaining custom vehicle accessories and paints to personalize all your vehicles. Bespoke vehicles are also given through milestones and "prize tickets".
Online multiplayer modes can hold competitions that are hosted by the game developers and individual players alike making the challenge to better yourself and your cars never-ending.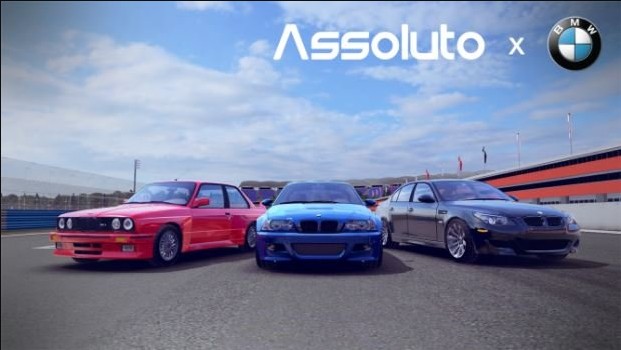 With frequent updates, the car list continues to expand with immense an assortment of brand names.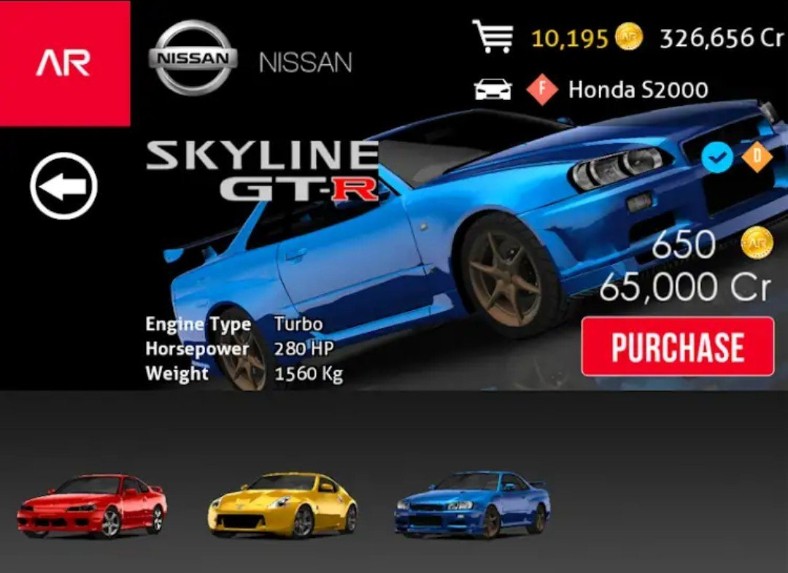 Assoluto Racing gives players two types of currency, in-game credits won in races and AR coins credited to you by achieving milestones.
11. Burnout Paradise (PS4, PS3, Xbox one, Xbox 360, Windows)
Burnout Paradise (Remastered) Gameplay
The latest in the Burnout series; all the heinous stunts, hectic action, and ludicrous adrenaline you can handle. This installment bearing the freedom of an open-world to thrash at your impending vehicular will, strap yourself in and make crashing your new profession! With multiple game modes and challenges, the delicious carnage is near infinity.
What Makes Burnout Paradise Awesome
Over 200 miles of open road and a selection in excess of 150 different vehicles to shred metal and rubber; nearly every downtown intersection offering a new challenge and record to set.
Endless game modes and possibilities like "Cops and Robbers" and "Paradise Party", where you pass the controls to friends in order to complete certain challenge criteria.
The automotive fury spans across Playstation 4, Xbox one, and PC platforms alike with a prodigious soundtrack to accompany all your high-octane shenanigans.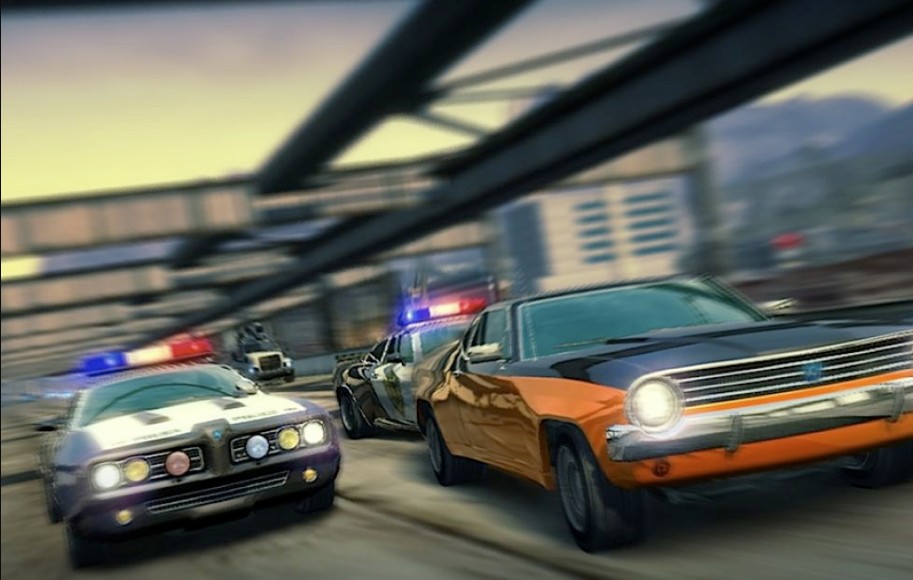 To race or to chase: "Cops and Robbers" can be played with up to 8 people with no set amount of team players between the two; making the odds ever-changing as you blaze trails to-and-fro across Paradise City.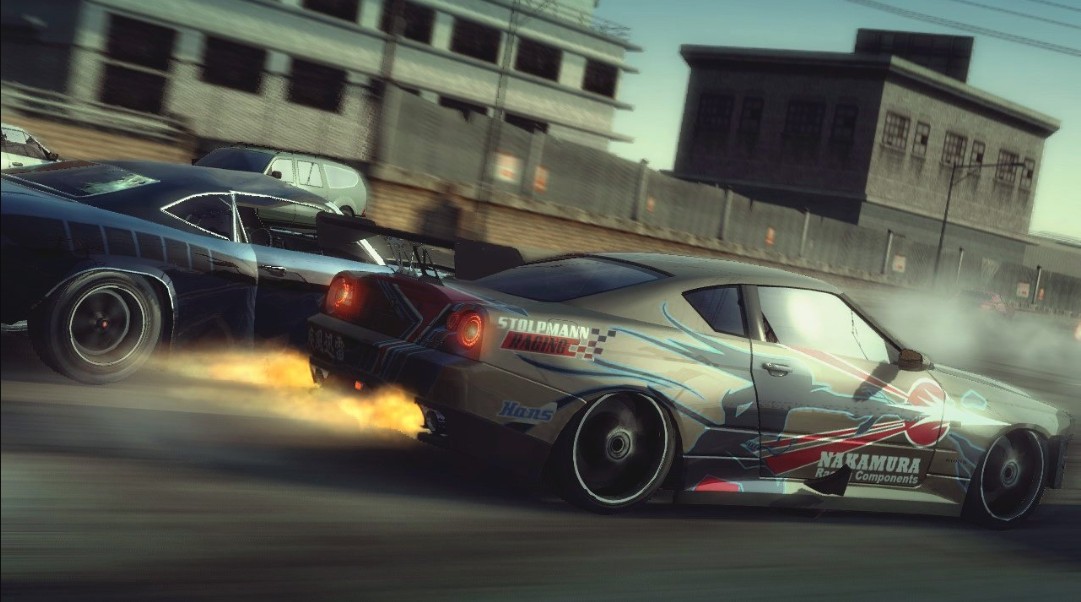 Ready, Smash, GO: In a rather eclectic and yet refreshing fashion, not a single part of the open world is "locked" and is entirely wrapped around your fingers from the very beginning, simply come to a stop at virtually any traffic light to let the game(s) begin.
10. Need for Speed: Prostreet (PS3, PS2, Wii, Xbox 360, Nintendo DS, Windows)
NFS: Prostreet Intro & Gameplay
Known widely for its street racing and cop chase gameplay, Prostreet was the franchise's first all-out, off-road event iteration of motorsport gaming. Reflecting this new ambition from Need for Speed, you play as a fresh-of-the-streets "Ryan Cooper" destined to climb up the rankings of multiple driving disciplines until you earn the top title of "The King".
What Makes Need for Speed: Prostreet Awesome
Wide array of cars to choose from, all of which have nearly endless amounts of modifications and ways to personalize from customizable body kits to a vinyl editor with multiple styles of paint color.
All of the gameplay is highly interactive with scenarios changing depending on choice of vehicle, how you prepare for every event and how you race.
The actual racing is extremely visceral with visual and audio effects that transmit a sense of speed and motion still unmatched by even the most recent racing games.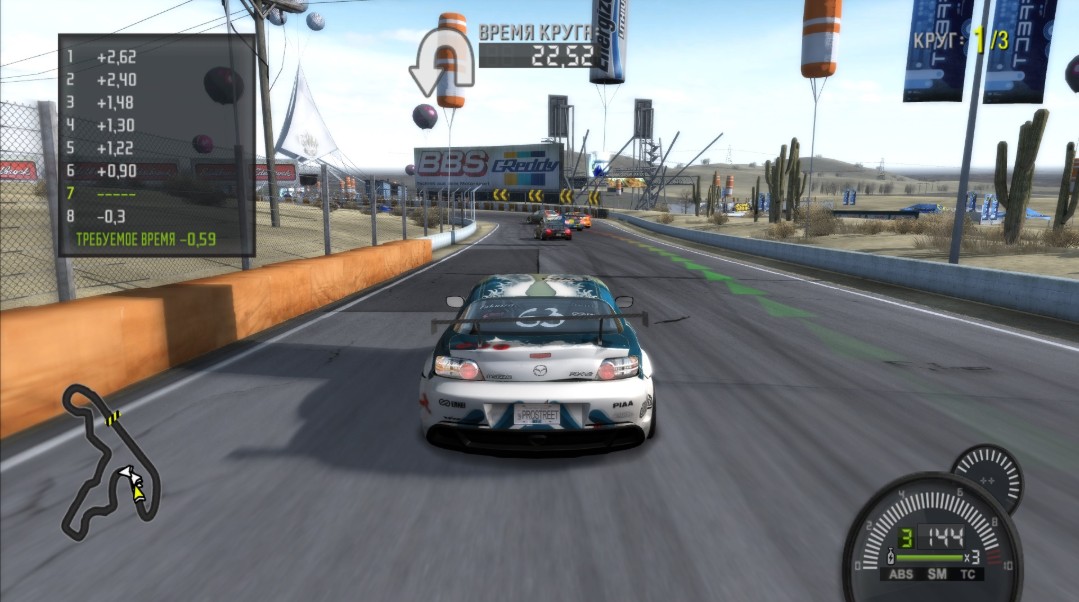 Always keep your eyes on where you want to go; you can set a "driving line" to help assist your braking points, driving "clean" lines, and when and where it is optimal to apply throttle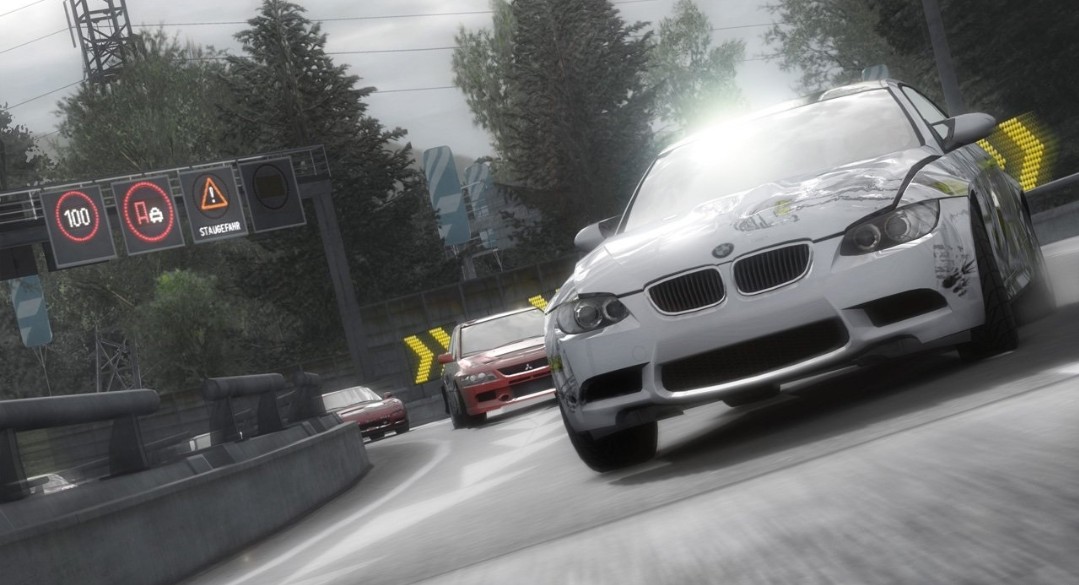 Battle scars will tell the story of victory, though racing clean still has its (profitable) merits.
9. Live for Speed (Windows)
Live for Speed (Online) Gameplay
Released in the turn of the 21st century with a very current and massive following, this is the type of racing game for the die-hard enthusiast that is shaving thousandths off of their lap times every time they play. Plenty of mod-support and top-notch physics with very daring AI drivers when you're not door-to-door with other competitors online, you'll be honing your edge indefinitely with this sim.
What Makes Live for Speed Awesome
Real-time readouts give you maximum details of your driving performance through parameters such as tire temperature, steering inputs and suspension geometry so you can tune even the most minute aspects of your vehicle.
The intense racing aside, most tracks can have over 50 competitors in one event regardless of the car class the event is held in.
From beginner levels to professional, there are masses of racing leagues held every month for the player to contend with all types of vehicles permitted.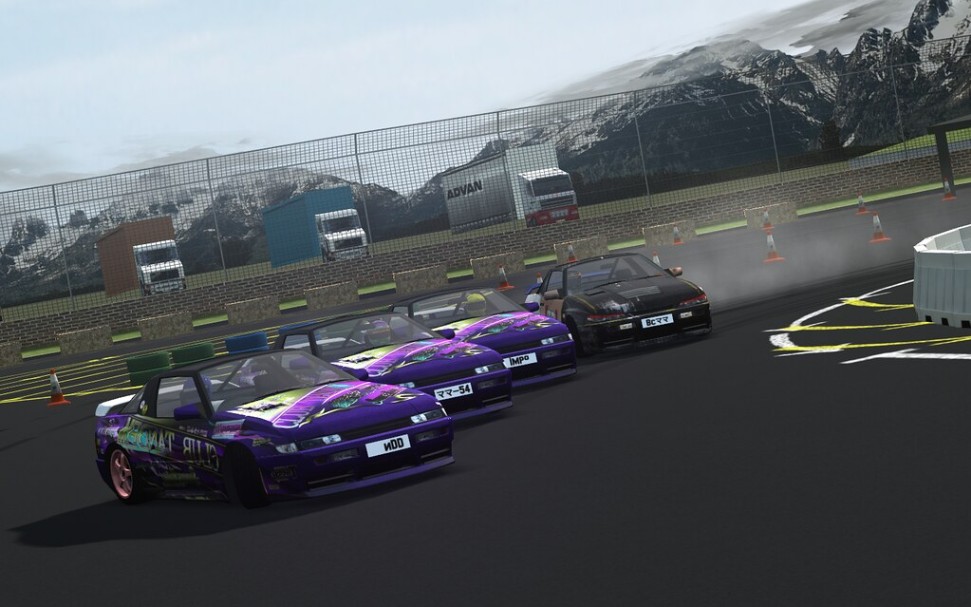 Racers of a feather, slide together.

Street-based cars usually rely on handling rather than sheer mechanical grip, it requires maintaining a fine balance of control at the limit.
8. GRID Autosport (PS4, Xbox One, Windows, Mac, iOS, Linux, Nintendo Switch)
GRID Autosport gameplay
From the brains behind the TOCA games, GRID Autosport is Codemasters' 4th return of its GRID series since its first release in 2008. Autosport is a back-to-basics rendition on this "simcade" with the developers bordering more on realistic physics while maintaining a user-friendly experience as it thrusts you into the world of professional motorsport in numerous international Grand Prix and Road Courses.
What Makes GRID Autosport Awesome
Rife with exquisitely detailed factory, modified, GT, and Prototype vehicles with fantastic damage models as well as eye-popping visual effects.
The racing and career mode are as difficult or as docile as you want them to be; the player can fine-tune their own challenges and set the bar.
The adrenaline can be had on virtually all platforms and will soon also be able to grace iOS devices so players can take their octane addictions on the move.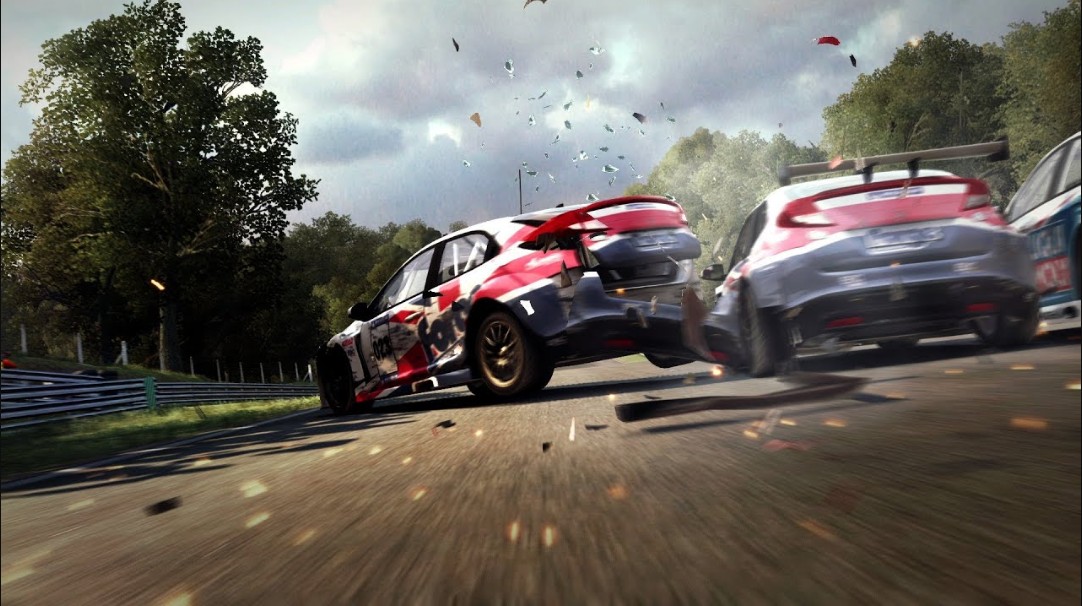 One rule in Touring cars, if everything seems under control then you're not going fast enough.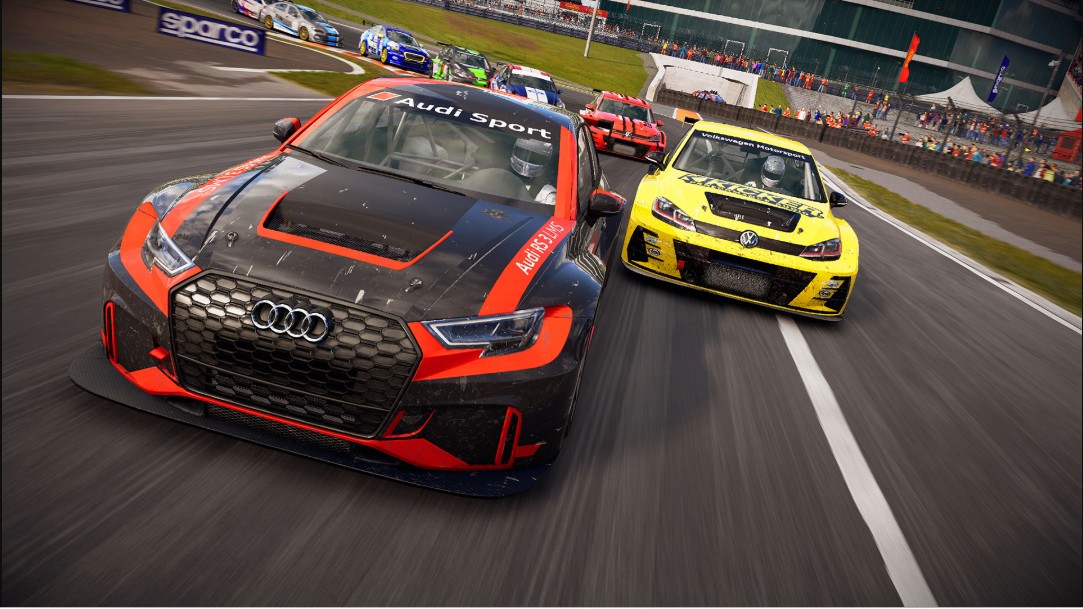 Touring cars are built to identical specifications; if you finish second, then you are the first loser!
7. Project Cars 2 (PS4, Xbox One, Windows)
Project Cars 2 Gameplay
A newcomer to the racing sim genre, Project Cars took to the market with genuinely exciting graphical details along with frantic and frenzied race events. The franchise also exclusively brings "multi-class" racing to the players, allowing virtually any cars in its roster to be pitted against each other at the same starting line.
What Makes Project Cars 2 Awesome
Dynamic weather and variations in the time of day allow nearly every one of its racing locations to be affected by real-time seasonal climate change.
A vehicle roster in excess of 170 cars now includes historic competition vehicles to appeal to aficionados and purists alike.
Project Cars boasts what is claimed the most extensive racetrack count, over 50, with locations such as Daytona, Florida and Knockhill, Scotland.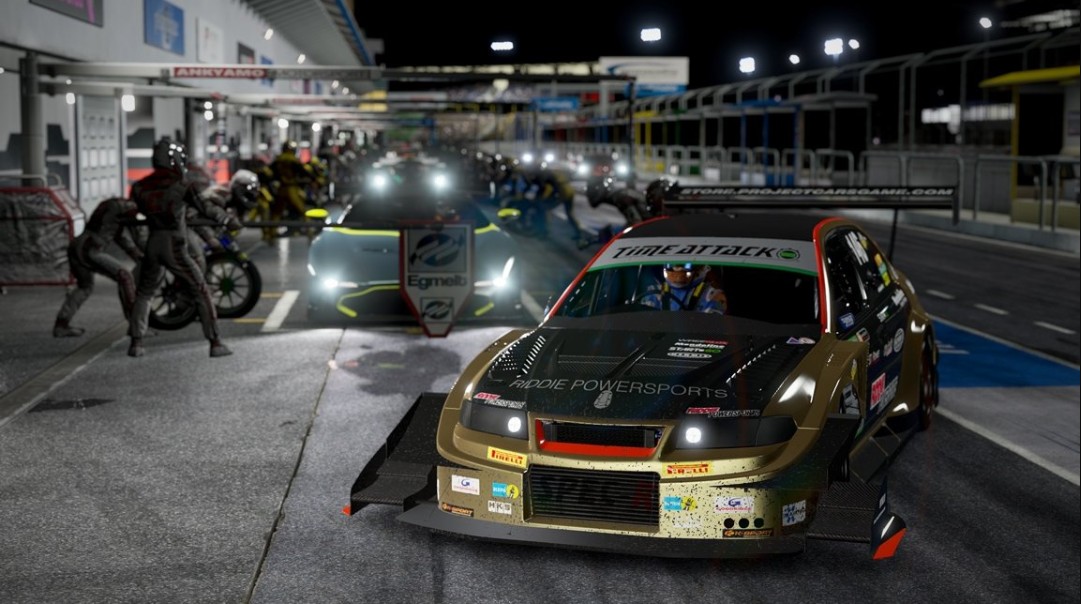 Time attack cars are built to push the limits, most of time which is yourself.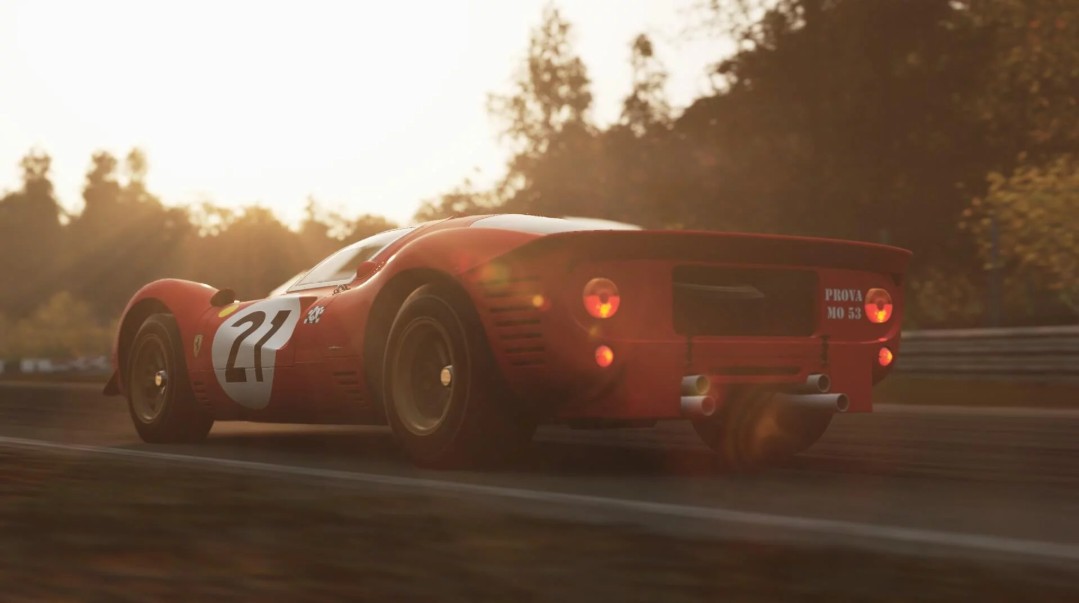 Focusing on a diverse car list, vintage racers such as this '67 Ferrari 330 P4/5 was known as the consecutive winner of the Monza endurance race in both '66 and '67.
6. Forza Motorsport 7 (Xbox One, Windows)
Forza Motorsport 7 Gameplay
Turn 10 Studios' seventh rendering of its love for competitive auto-racing packed with cars of all kinds of generations is one of the most noteworthy since the franchises inception. The current sequel now boasts variable weather conditions and has now made itself well at-home on pc.
What Makes Forza Motorsport 7 Awesome
A new "Forza Drivers Cup" adds a new parameter from others in the series before it and now factors in other performance critiques such as tire width and compound to even the playing field.
Forza's classic "Forzavista" lets you interact with the cars you drool over by examining them in close detail; opening doors, hoods, trunks and letting you step into the interior to gawk at the painstaking detail.
Race length is now adjustable for all drivers vying to overtake pole position whilst wishing for that one extra lap.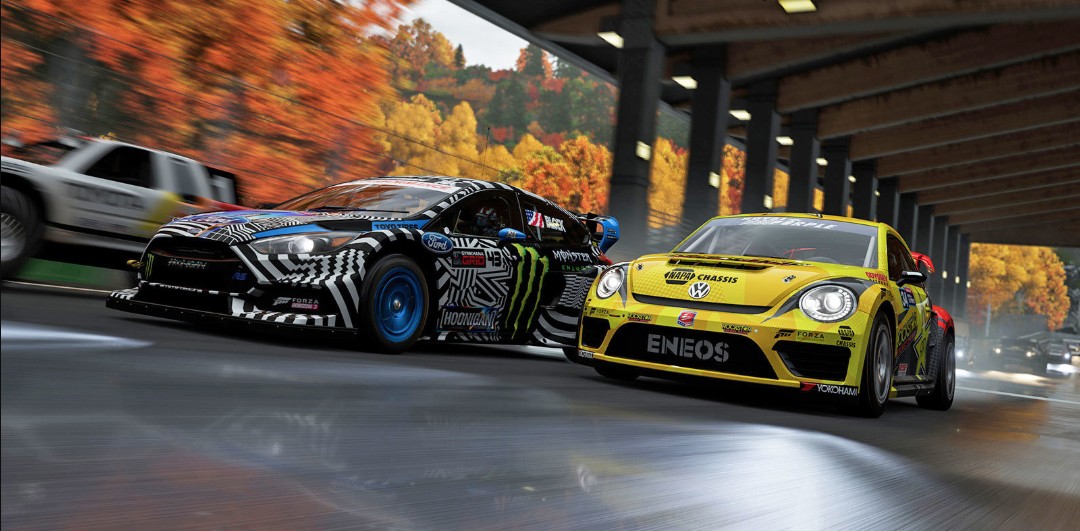 Listen to the echoes of the past, look ahead towards what is to come.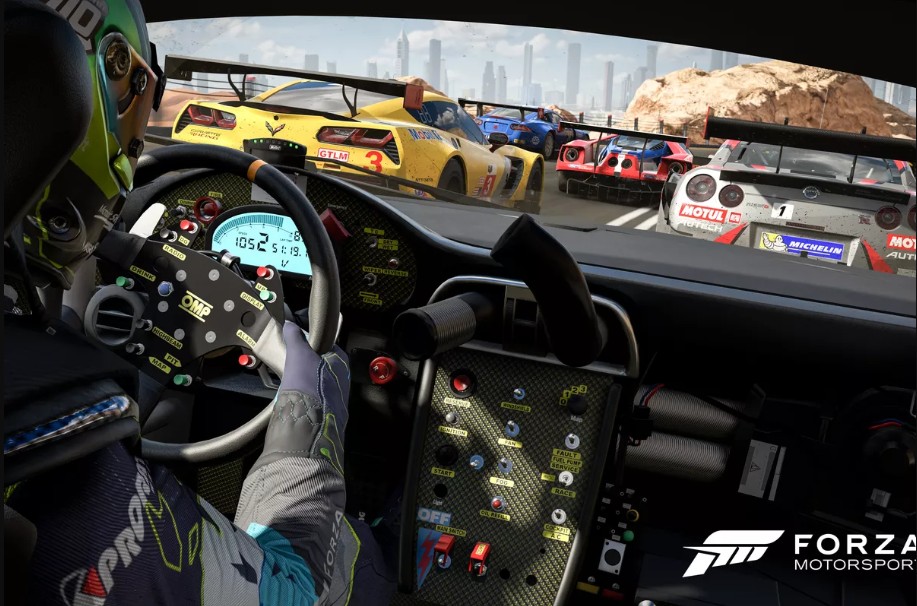 In the Le Mans series, between GT and LM cars, you stand alone in a crowd of many.
5. iRacing (Windows)
iRacing Gameplay
A top-notch professional racing sim through and through, iRacing is dedicated to physics and the scintillating rigors of hardcore motorsport. Sporting over 80 laser-scanned racetracks from all over the world, this game delivers a simulated "virtual racing career" like no other.
What Makes iRacing Awesome
Everyone starts from the "bottom" and works their way up the rankings until eventually obtaining a "Pro" license and being allowed to pit yourself against some of the best "iRacers" in the world.
The game uses an "iRating" (based off your finishing position averages as a driver) to match more accurately with others of a similar skill level for bumper-to-bumper race action.
If for whatever reason you get a less-than-desired result in a race, you can run the event again as many times as you like within a given week to better your "iRating".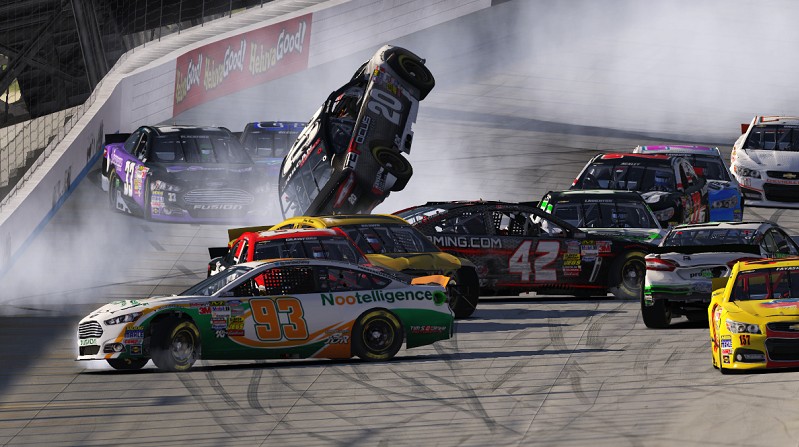 An inch of error can lead to a mile of destruction when everyone is bumper-to-bumper at 200mph.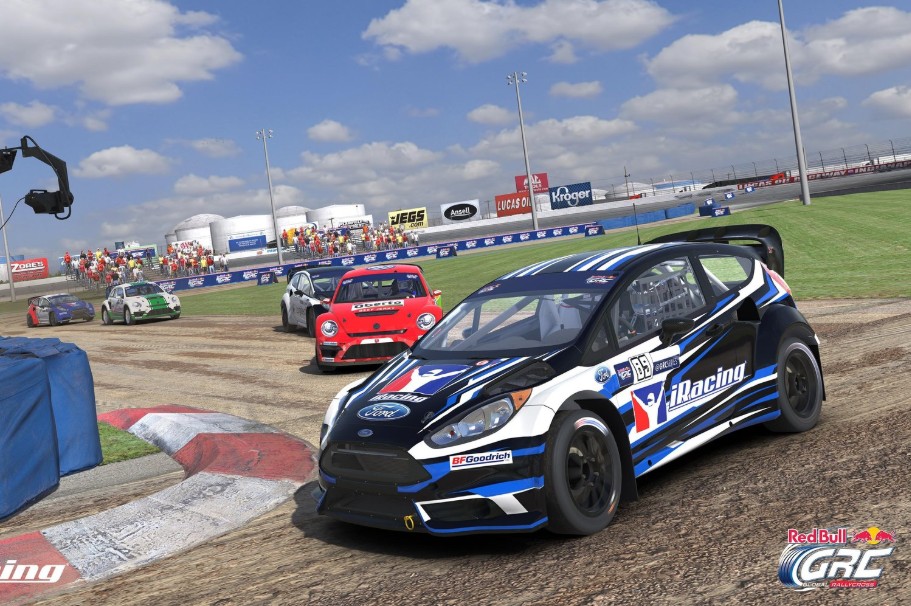 Racing clean in this company is a tall order. Rallycross is done in short circuit races of only a few laps each, which can make for some risky driving scenarios.
4. Need for Speed HEAT (PS4, Xbox One, Windows)
Need for Speed HEAT Gameplay
This is EA Games latest version of their Need for Speed franchise introduces a new aspect to fans of this familiar name; the choice of racing in the daytime or night. Daytime offers more sanctioned events whereas racing in the night steeps itself more into the characteristic street-racing scene but enters the risk of having to escape authorities after finishing your races and needing to return to safety before you can cash in on your spoils.
What Makes Need for Speed HEAT Awesome
The series being no stranger to car modification, it takes this virtue even further with exhaust note adjustments and engine swaps.
As you progress into the nightlife further, you become more infamous with the police but in turn your rewards are just that much more plentiful.
Great storyline of corrupt police officers and the street-racing scene.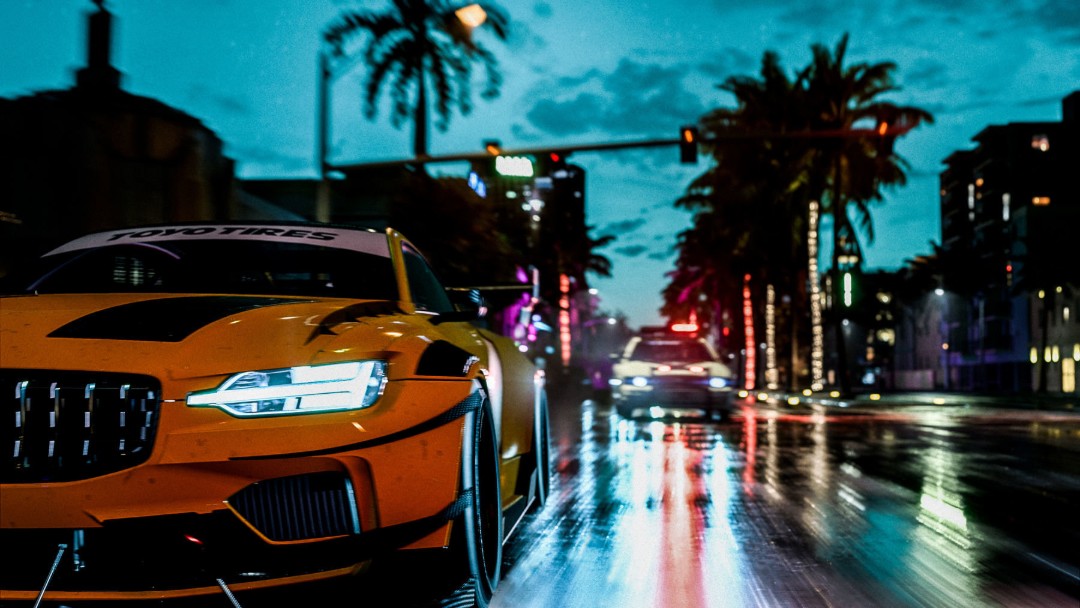 Fishing's charm is the pursuit of what is elusive, yet obtainable. As night falls, the police will be actively looking for you.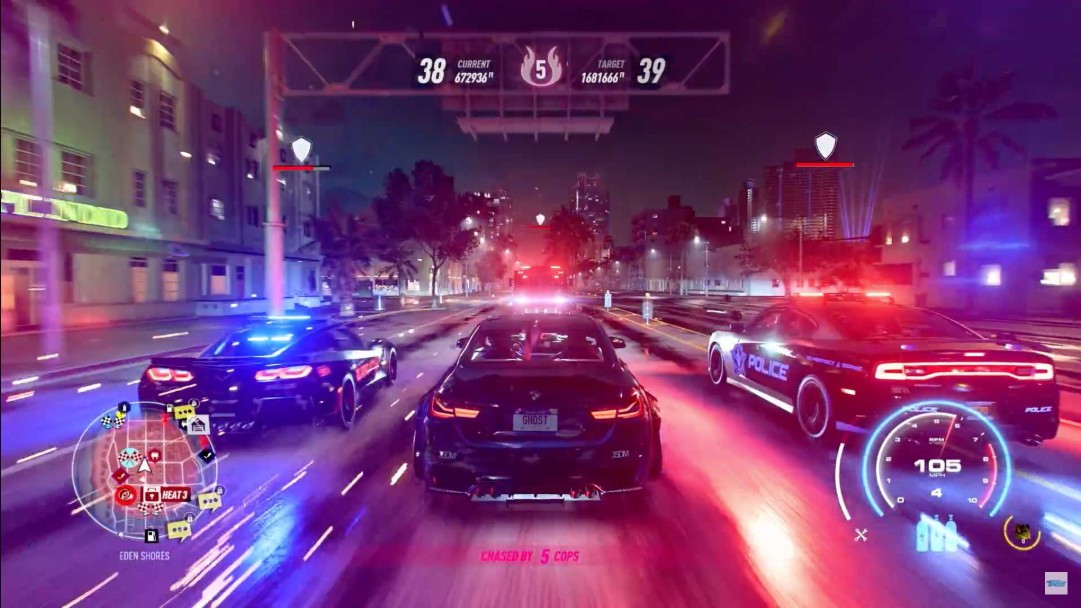 The HEAT is on… stay cool! Elude the authorities and stay out of sight before you can return to a safehouse.
3. Gran Turismo Sport (PS4)
Gran Tursimo Sport Gameplay
The grandfather of racing sims, Gran Turismo's latest edition is a near "jack of all trades and master of all" with Polyphony digital tweaking its recipe since the 20th century. Over 20 locations which include both real-life settings and original to the game, drivers can pick from over 150 vehicles (and counting with free DLC) while racing along the thinning line between recreation and reality.
What Makes Gran Turismo Sport Awesome
Players can participate in a virtual FIA World Championship which is actually sponsored by the actual organization. Drivers worldwide are pitted against each other and the top winners are truly acknowledged by receiving an actual trophy!
The "scapes" mode allows the user to absorb themselves into a high-definition photo mode using real-life locations and take specially made pictures of their own cars along with any others they wish to see under varying lights.
In "VR TOUR" mode you are empowered with a 360 degree view of the immaculate interior views of all cars and able to race 1 on 1 with an AI driver on any track.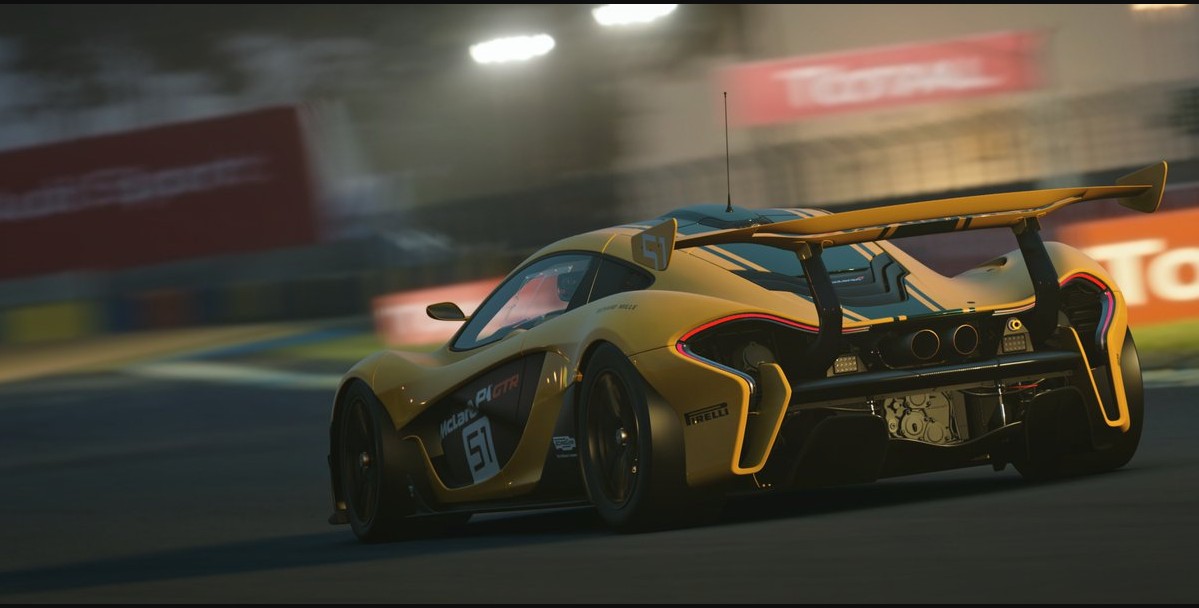 With near 1000hp and a 217mph top speed, does the McLaren P1 GTR drive you or do you just hang on?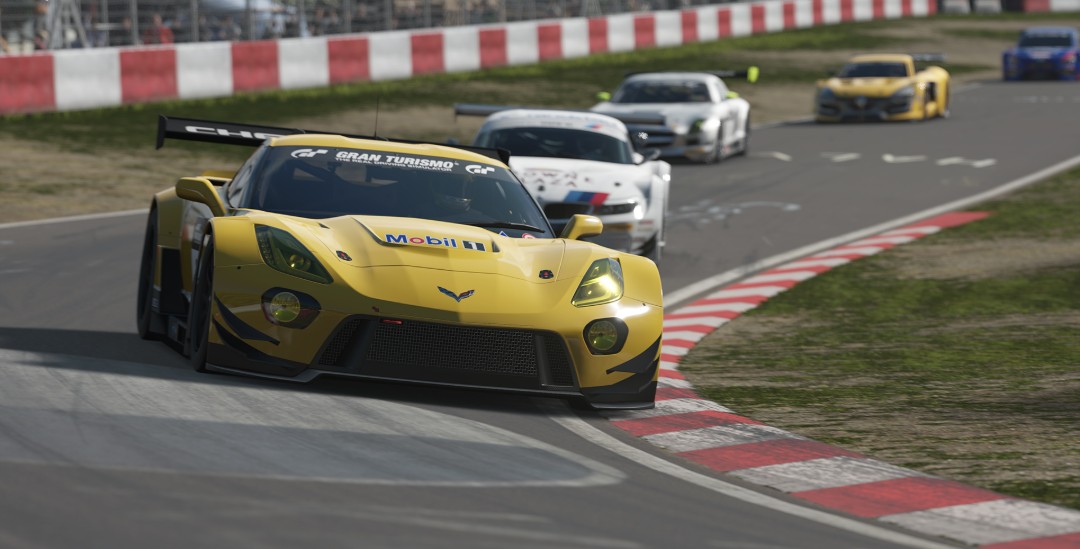 FIA's GT3 Championship is most grueling on the Nurburgring; 13+ miles per lap.
2. Dirt Rally 2.0 (PS4, Xbox One, Windows)
Dirt Rally 2.0 Gameplay
What has trickled down from the Colin McRae Rally game series of old has now made a splash in the sim world with one of the latest varieties of the Dirt Rally series. This game is a no-nonsense and fierce turn off the beaten path where its predecessors have tread and rightfully so, being how brutal rally competitions are.
What Makes Dirt Rally 2.0 Awesome
Rally courses without pavement actively degrade over time with cars that are ripping the earth out from underneath them, making changes in road surface feel and requiring you to constantly adapt.
You can alter your rally crew with different mechanics and engineers to minimize wear and tear on your vehicle throughout an event.
Almost every sound you hear is scenario-dependent; from hitting a gravel patch at a certain angle to losing the hood on your car, you can actively hear everything that is happening.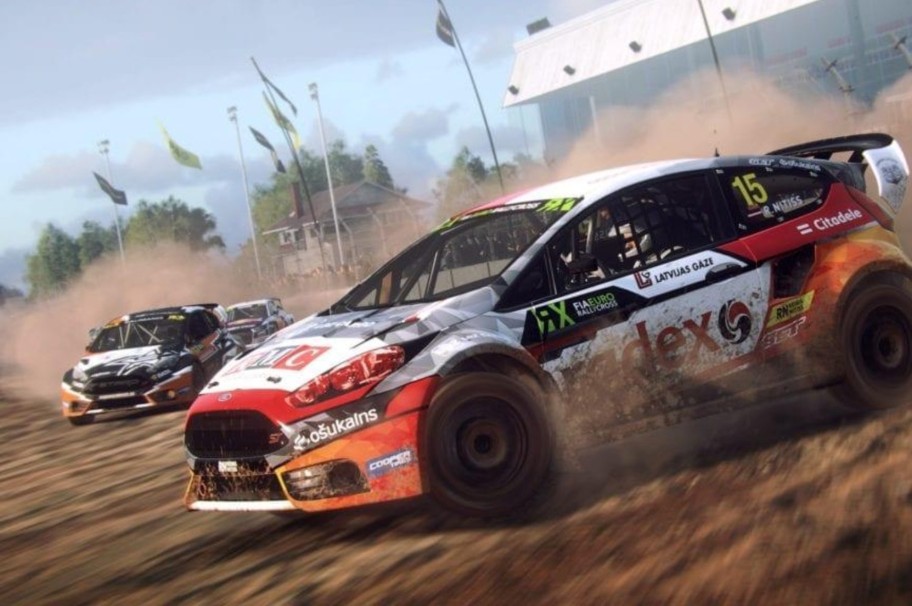 Rallycross: 0-60 in two seconds, 4 laps, 4 races (heats)… 1 winner.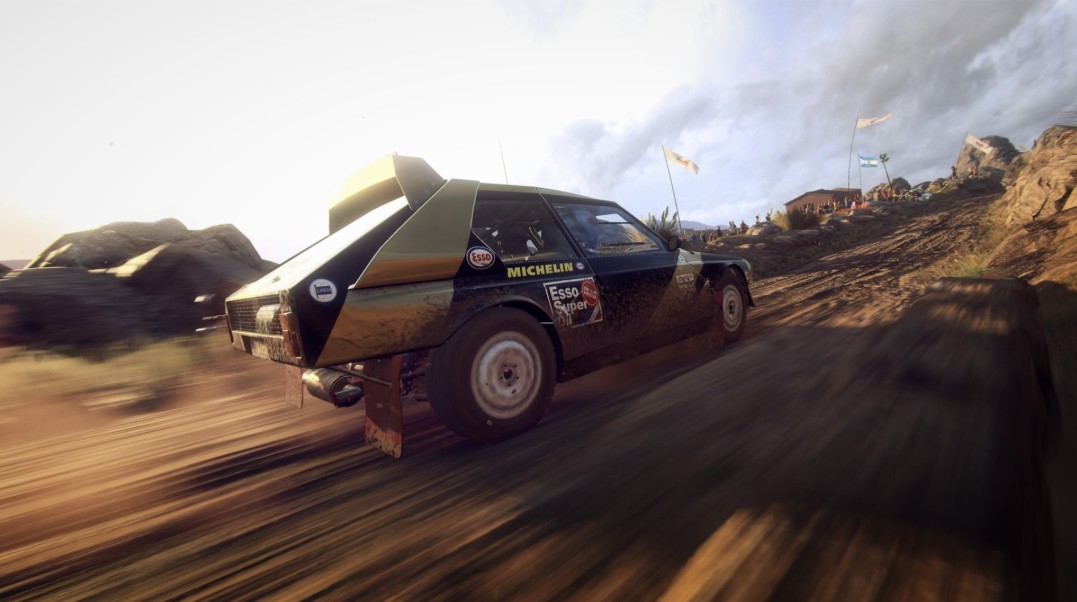 No rally sim is complete without "Group B"; the class that was ruled out for being "too fast".
1. Assetto Corsa (PS4, Xbox One, Windows)
Assetto Corsa Gameplay
An up-and-coming sim racer amongst all the big titles; a game from the people, for the people. In the past two years, community support and ongoing development has brought this game lightyears from where it began.
What Makes Assetto Corsa Awesome
Third-party support allows for up to 300 or more venues for racing along with an increasing variety of cars to choose from.
Top-tier physics which include a dynamic tire model and unmatched specific vehicle powertrain characteristics.
An infinitely adaptable user interface to give the player every bit of the "edge" they need to perform their best.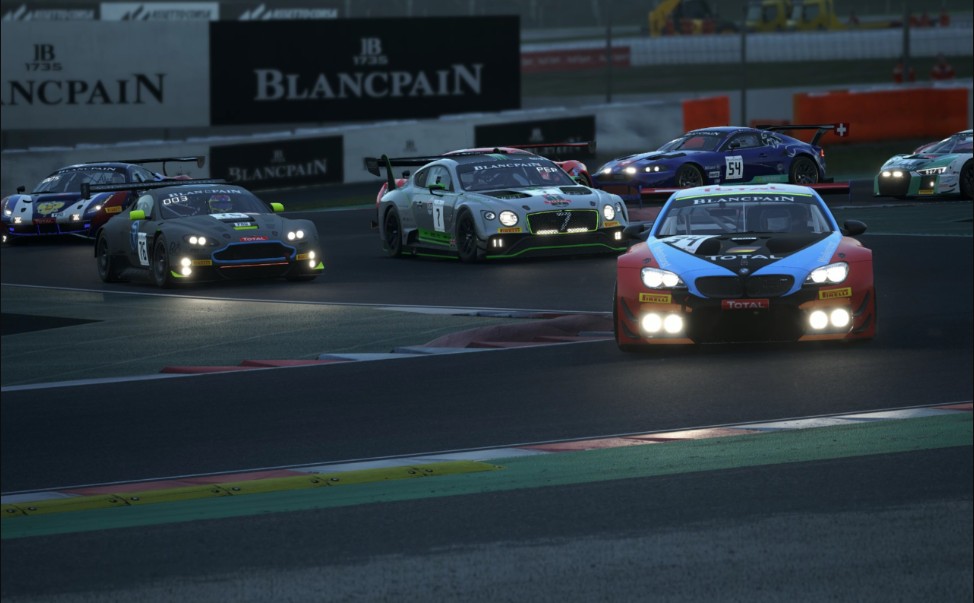 GT3 racing is some of the fiercest racing, separating the "men" from the "boys".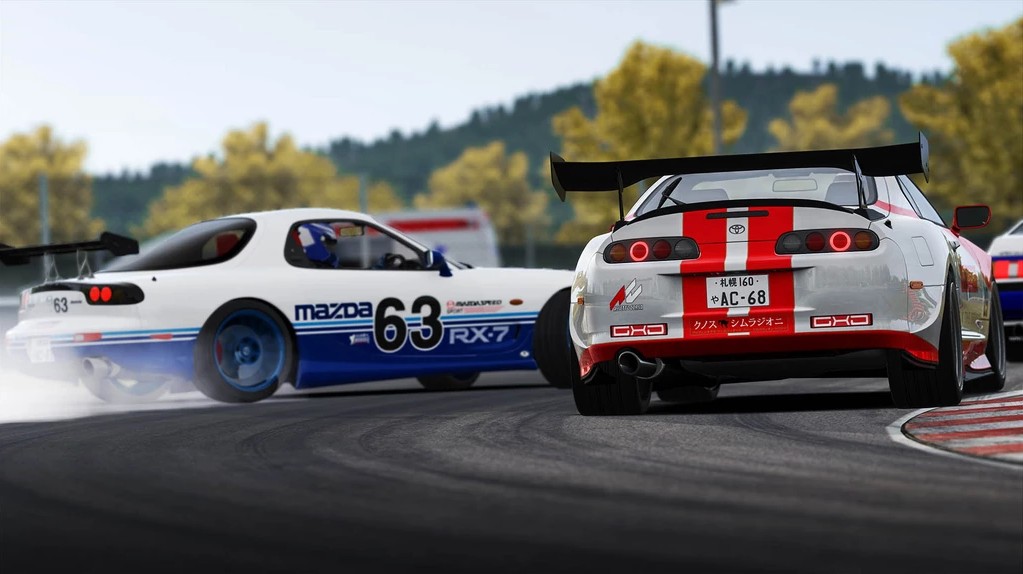 The "pressure" is on: hot tires with higher air pressures steal nearly all your traction at the limit.
You may also be interested in:
More related content by yours truly can be found here:
Image Gallery