11 Best Driving Games To Play in 2016
Updated: 16 Sep 2016 2:07 am
The best driving games to play in 2016 on PC
One way to get the blood flowing and the energy pumping is through an intense match of chaotic, high-speed racing. As you try to make it to the finish line first, you must franticly avoid colliding with others and the environment. Turn up your favorite tunes and let's take a fast ride down the best driving games as of 2016.  
1) F1 2016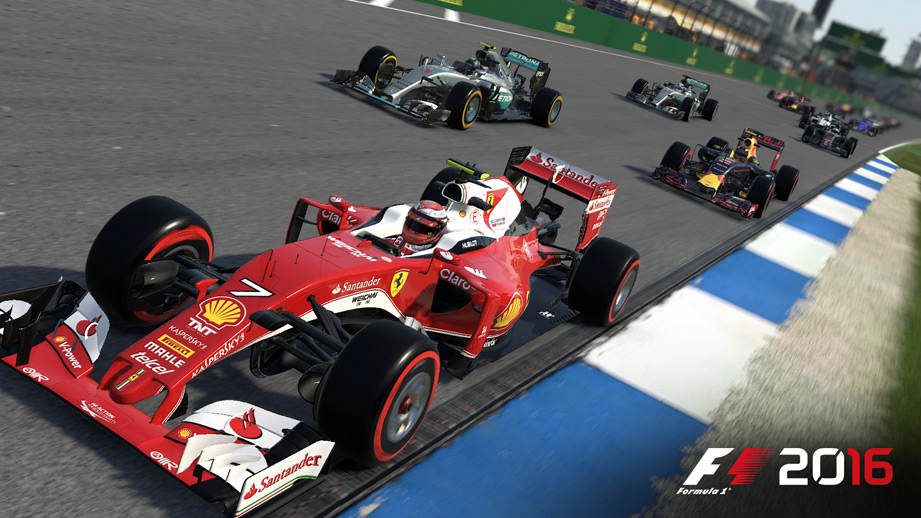 Some other features include customizable hamlets and daytime. 
F1 2016 is a life-like representation of the actual Formula 1 event. 
As the marketing goes, create your own custom racer, or play as one of your favorites. In the campaign, you must make your way to the top by finishing first in each match. The campaign spans over the course of ten seasons, an expansion over five seasons from previous installments.   
Each match is built up through Formation Lap introductions and manual starts. 2016 also offers the most complete F1 experience by including all drivers, teams, circuits, and other features from Formula 1.  
Career mode is designed to give players a complete experience of F1.
2) iRacing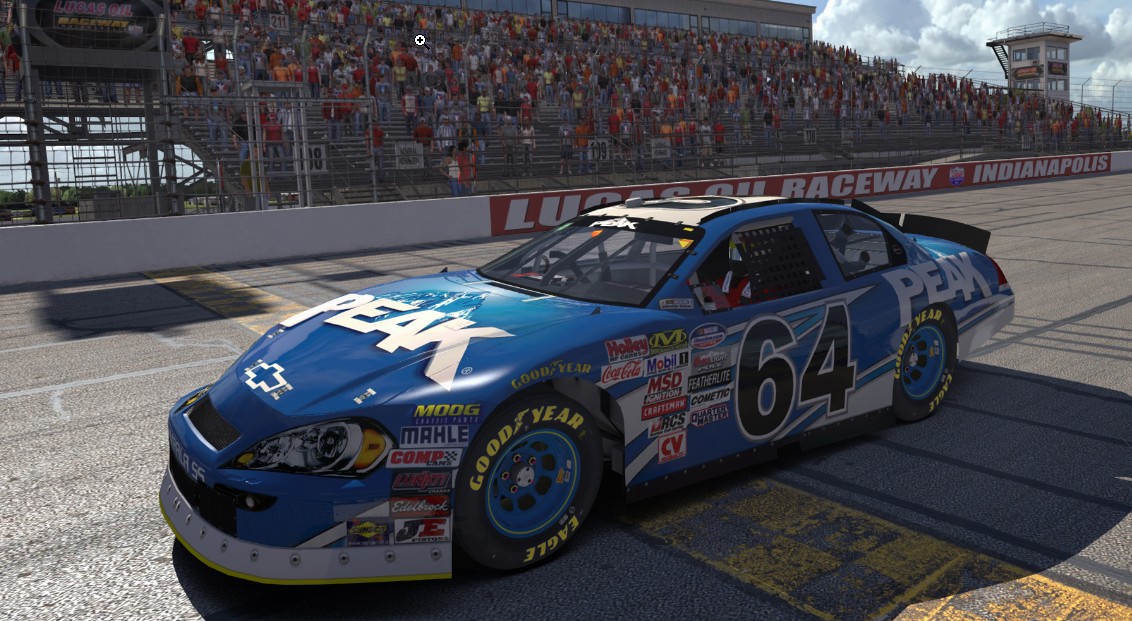 Dirt racing will be added to the game before the end of 2016.
A Gameplay video demonstrating a few car types and physics.
iRacing is a live racing simulation designed to be as realistic as possible (minus the possibility of trying to kill your driver). To play the game, a user must sign up for membership on the game's website– one month membership is available for a decent price of nearly eight dollars. Some third-party software, is supported by the game - such as trading paints, which adds custom paint textures to the engine. Custom leaguescan be hosted for an hourly fee of fifty cents and allow a player to host their own racing sessions.
Cars are divided by class, indicating what type they are. Classes include: NASCAR, Open Wheel, Prototypes, and Sports Car. Realism is the major design goal of the game. As such, competition rules and car physics are the same as in real life.
Newest update adds Le Mans to the game.
3) DiRT 3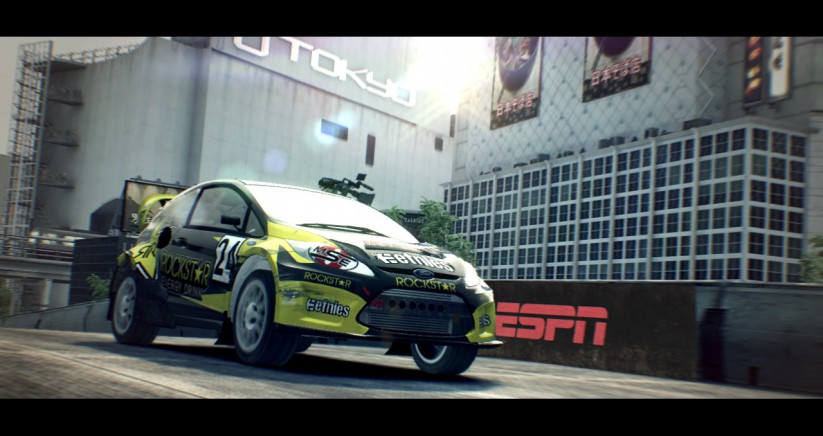 Replay clips can be uploaded on YouTube.
Race in various environments and climates.
DiRT 3 is a rally racing game. Competing in various matches, such as Head 2 Head (two racers in the same circuit) and others, a racer can ride in a number of vehicle classes. From classic cars dating back to the '60s, to contemporary types, a racer has plenty of options in their choice of style.
In DiRT 3, the goal is to earn reputation. Reputation can be gained by completing events. Reputation is used to buy new horns and liveries for a car. Flashbacks can be used a few times but cost reputation – this is handy to reverse an unfavorable crash or maneuver.
A gymkhana mode can be played should a player feel in the mood to do a unique obstacle course challenge. Additional party modes, such as Invasion, Transporter, and Outbreak, can also be played for further gameplay variety. For those seeking a further challenge, a Hardcore mode can be turned on – this locks the camera view behind the wheel and removes some assists.   
A look behind the game's production.
4) DiRT Rally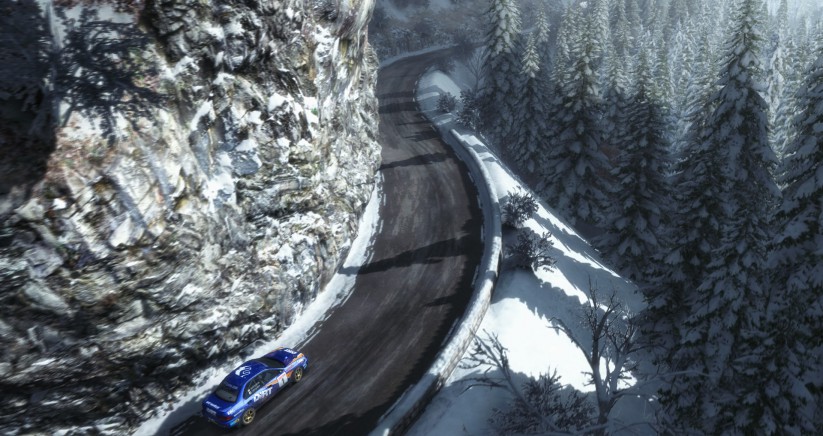 The PS4 version includes an extra documentary on Colin McRae.
Launch trailer showing off some levels.
The latest DiRT installment features the player participating in off-the-road timed races. Various weather conditions also play a part in the environments. After its original release, updates were made, adding additional locations and gameplay modes to be accessed.  
Cars come in a large variety of classes and eras, ranging from the '60s to present times. For those interested in friendly (or unfriendly) competition, a player-versus-player mode is available.
A montage showing off some of the communities best experiences.
5) GRID 2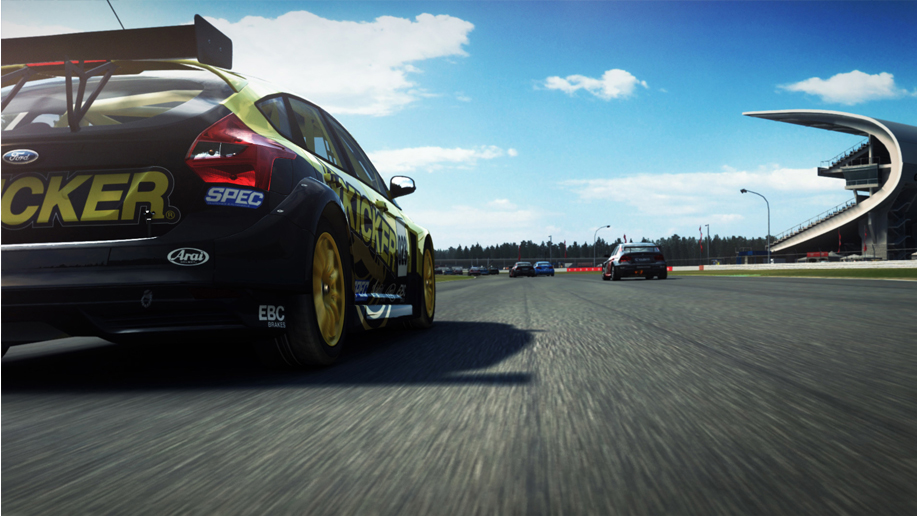 A group of players can create custom racing clubs through racenet.
A beautiful rendering of the California Coast is shown.
Grid 2 takes place at various locations across the world. Vehicles from the past four decades, such as Chevrolet, Dodge, and Ford, are also unlockables. Different cars can be unlocked by passing challenges while others are gained prior to the start of a race.
The game features the racing event, World Series Racing. The mode, LiveRoutes, includes a dynamically changing circuit track. LiveRoutes also includes different race types, such as Time Attack and Checkpoint.  
Super cars prowl through the streets of Paris.
6) Need for Speed: Hot Pursuit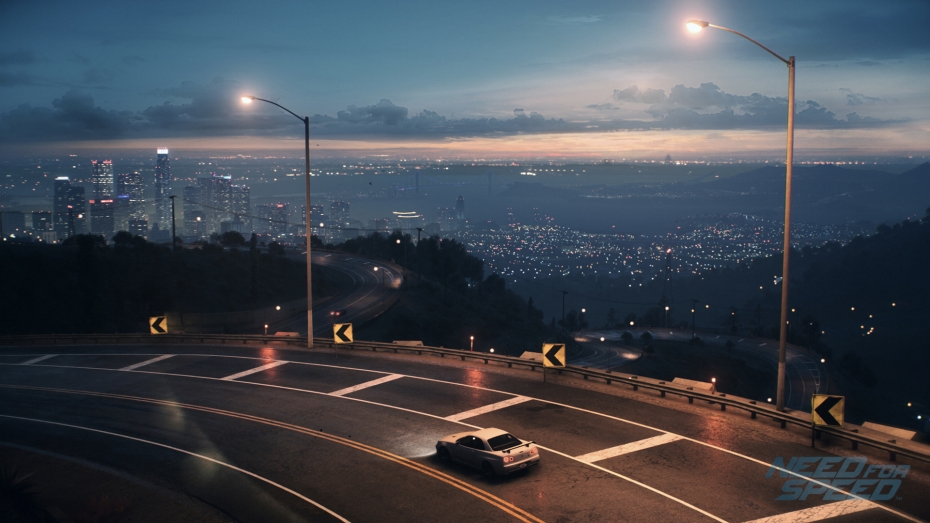 Expansions have added additional cars and events.
The Limited Edition includes two extra drivers and four cars.
Take the role of a racer or police officer in Need for Speed: Hot Pursuit. Both feature their own career modes and abilities. Racers are faster while officers are stronger.
The setting is set in a fictional open-world based on the American west. Driving mechanics are between an arcade and simulator. A social interactive system, Autolog, can be used to post record times, achievements, and gain experiences.
Law enforcement is determined to stop all illegal street racers.
7) Assetto Corsa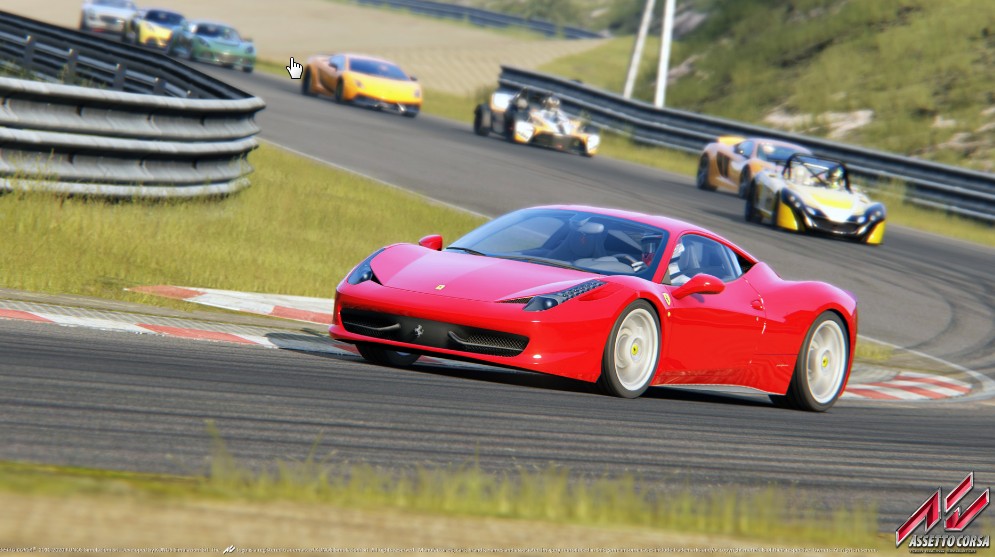 The game also supports third-party content.
Showcasing the game's many vehicles.
Another racing simulation offering plenty of cars and tracks. The simulation settings can be adjusted to a player's liking, some are suited for a beginner while others for veterans. Other settings, such as daytime and weather, can be used for cosmetics.  
Assetto Corsa features various modes to play in – both for offline and online play. Offline modes include practice runs and weekend races for online mutiplayer. The vanilla game offers plenty of content on its own, but it can be extended even further through mods.  
Promotion for the Steam early access.
8) Driver: San Francisco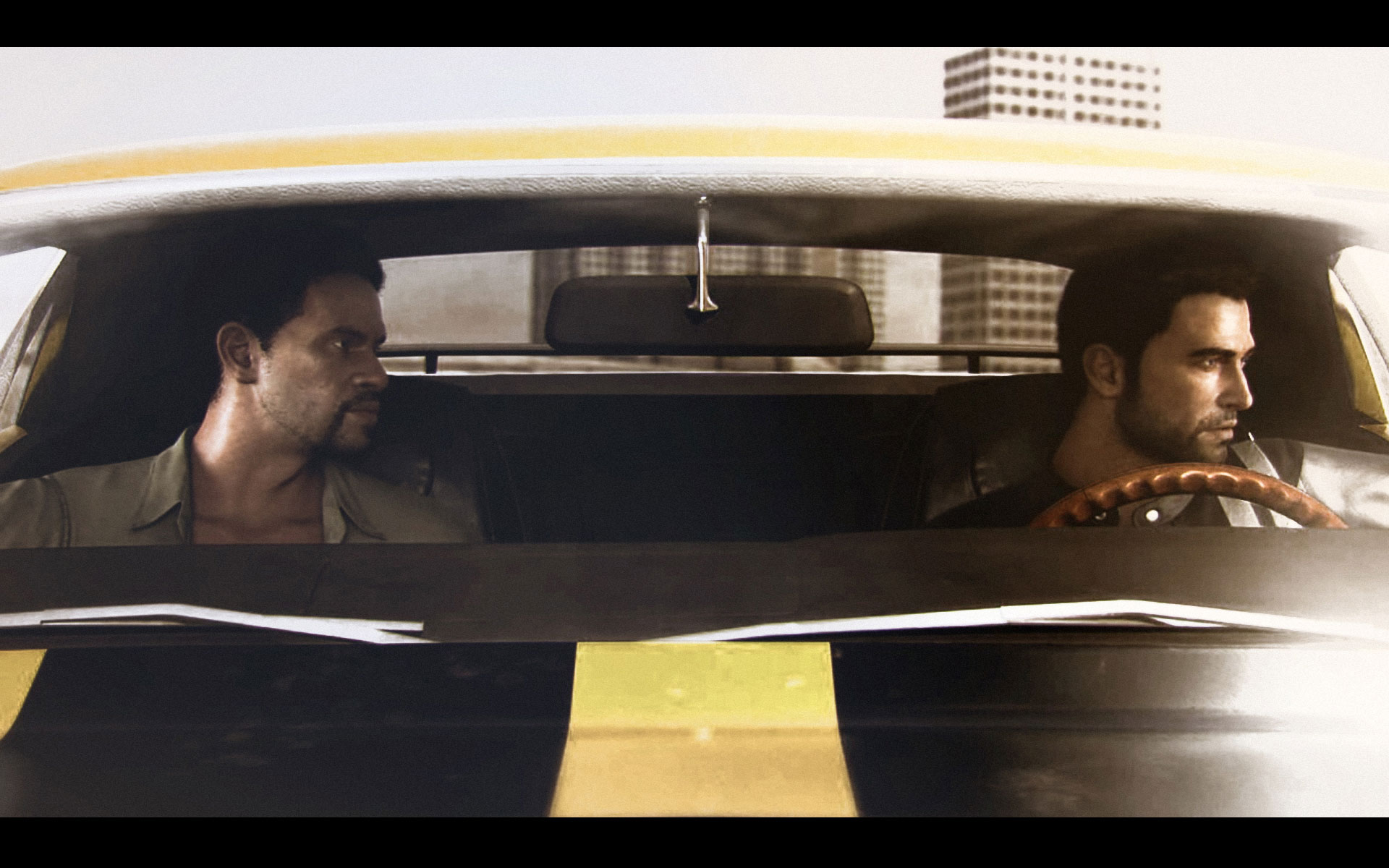 Film director mode allows videos to be shared via Driver Club website.
Showing the full range from single-player to multiplayer.
In Driver: San Francisco, players take the role of John Tanner. In San Francisco town, John goes on a mission to capture the crime lord, Charles Jericho. In this fast-paced adventure, John learns that they both share a common ability – shifting.   
Driver: San Francisco adds a new mechanic to the series: Shift. This feature allows the player to switch between cars, while continuing a level. This design has been cited by developers as a return to root.
San Francisco also features the largest world map, real-life cars, and introduces multiplayer to the series. Multiplayer includes nineteen modes and an experience system. Some modes include: free for all, racing, takedown, team, shift racing, and team racing.
Experience car chases in the city of San Francisco.
9) Project CARS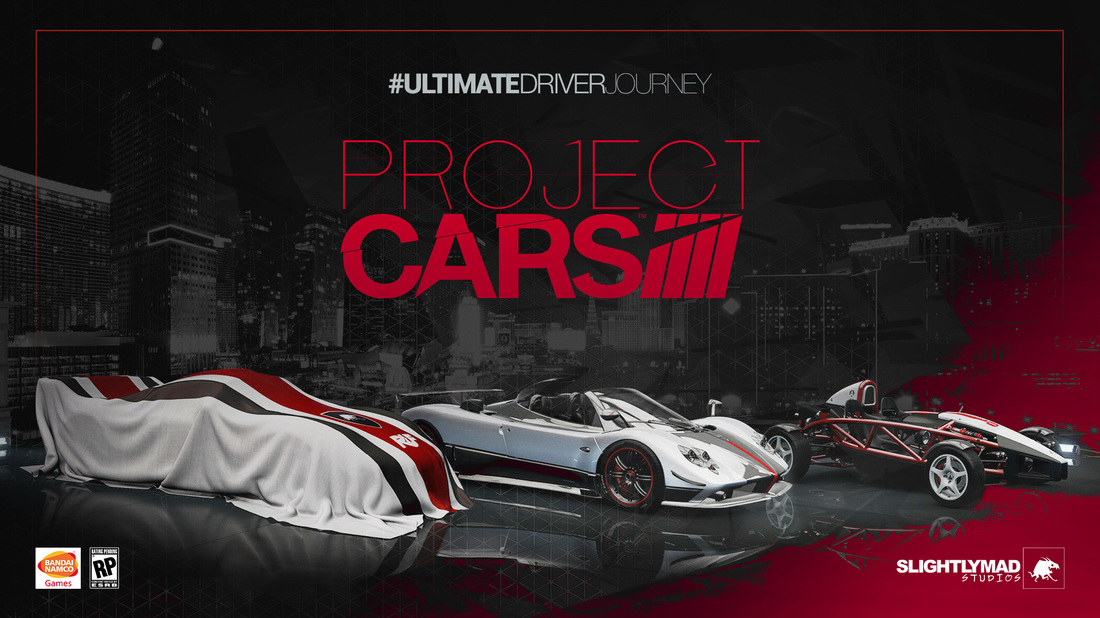 The four main pillars of play are: Career, Solo, Online, and Community.
Look a bit beneath the hood.
Projet CARS features 74 driveable vehicles and 110 different courses. Some are based on real world courses while others are original to the game. Car physics are designed to be as realistic as possible – immersing the player in what an actual race would be like.
The engine used to develop the game is an improved version of the same engine used for Need for Speed: Shift series. With the new technology, a new dynamic tire system is introduced named SETA.   
Project CARS gets into the Halloween spirit.
10) Carmageddon: Reincarnation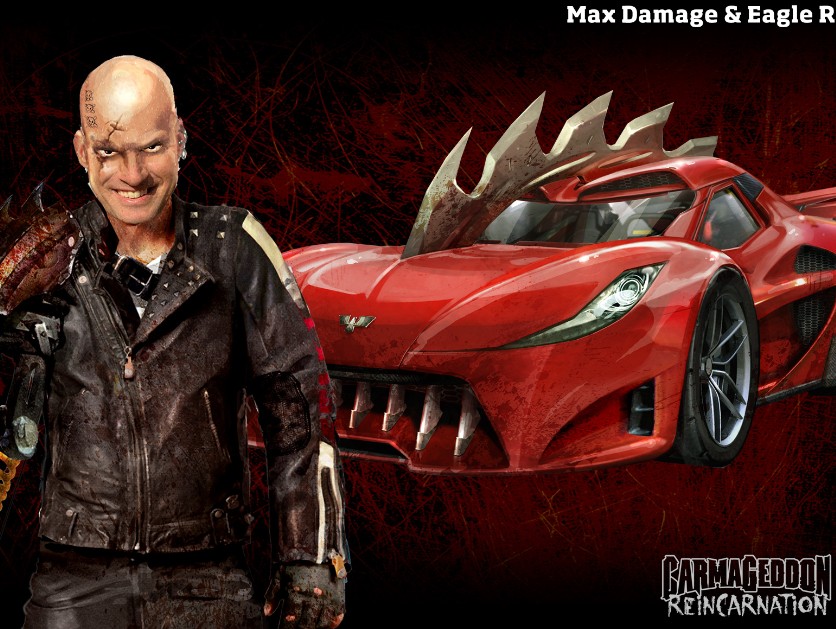 An updated re-release is available for PS4 and Xbox One.
An amusing short cartoon to set the game's tone.
In the career mode for Resurrection, players compete in a series of timed races. Players can increase time and points by killing pedestrians or destroying cars. Winning a match can be done in three ways: destroying all cars, killing all pedestrians, or going through all the checkpoints.
The Carmageddon series is well known for its energetic dark comedy. Mow down innocent pedestrians for entertainment while in vehicular combat against various opponents. Each car is designed to be "characters", so all comes with a unique theme, reflecting a certain kind of personality.
Since the game's original release, a few updates have been made that improves performance and adds a couple of new car types.
A cure for the Valentine's Day Blues.
11) Burnout Paradise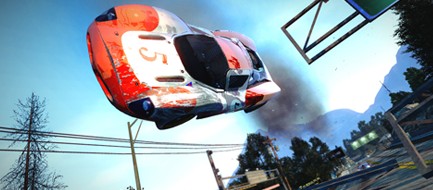 Burnout Paradise was the first game in the series to be released on PC.
A classic Guns N' Roses song to go with the game.
Paradise is viewed as a revamping of the Burnout series. Set in an open-world, players can explore the setting and keep track of record times. Crash Mode from previous games has been remixed as Showtime, and plays differently from earlier incarnations.
Burnout Paradise includes a Multiplayer mode and mug shot feature. Multiplayer uses an Easy Drive system for quick access in joining sessions. After its original release, Burnout Paradise has received many updates which fixes numerous bugs and performance issues.
The Ultimate Box contains the original game with all bonus content.
There are many great driving games out there. If you're interested in trying out the best, check out the ones on this list. Growing up, I enjoyed playing these types of games with family and sure others will too. Racing games like these are great fun to play with a friend for a few hours.   
Related articles
The Best PC Racing Games Released in 2016
Image Gallery