EA Releases Official Trailer for "Need For Speed Payback"
Updated: 16 Jul 2017 4:31 pm
Electronic Arts Need For Speed Payback
Need For Speed Payback Trailer Released
Electronic Arts have officially announced the new installment to its popular and long running racing franchise Need for Speed. The official trailer for Need for Speed Payback was released on 2nd of June.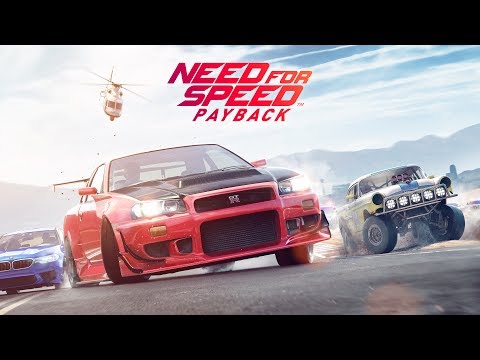 Need for Speed Payback Official Reveal Trailer
Amazing to think it has been 21 years since the first Need for Speed game was released in 1995 on PC DOS. Known for using real world vehicles, it was also the first racing car game of its kind to attempt a realistic simulation of car handling. EA teamed up with Road and Track a automotive magazine to better match vehicle behavior, giving the game a distinct feeling different from other racers of the time.
Need for Speed Payback is the twenty-third installment in the Need for Speed Series and according to the studio:
"This explosive adventure is filled with intense heist missions, high stakes car battles, epic cop pursuits and jaw dropping set pieces. It's blockbuster gameplay never before seen from the series, fueled by a gripping story of Need for Speed Payback, it's no longer just about being the first to cross the finish line or racing to prove to be the best, it's about building the perfect ride, getting behind the wheel and playing out an action driving fantasy."
Storyline
It features three distinct playable characters telling the story from multiple perspectives. The player will switch between characters (Tyler the Racer), Mac (the Showman), and Jess (the Wheelman.)
This "action driving fantasy" is set in fictional Fortune Valley which appears to be based on Las Vegas. The characters are attempt to take down a cartel known as "The House" who control Fortune Valley's underworld. From the storyline and vibe from the trailer it appears that Need for Speed Payback has taken some inspiration from movie series Fast and Furious.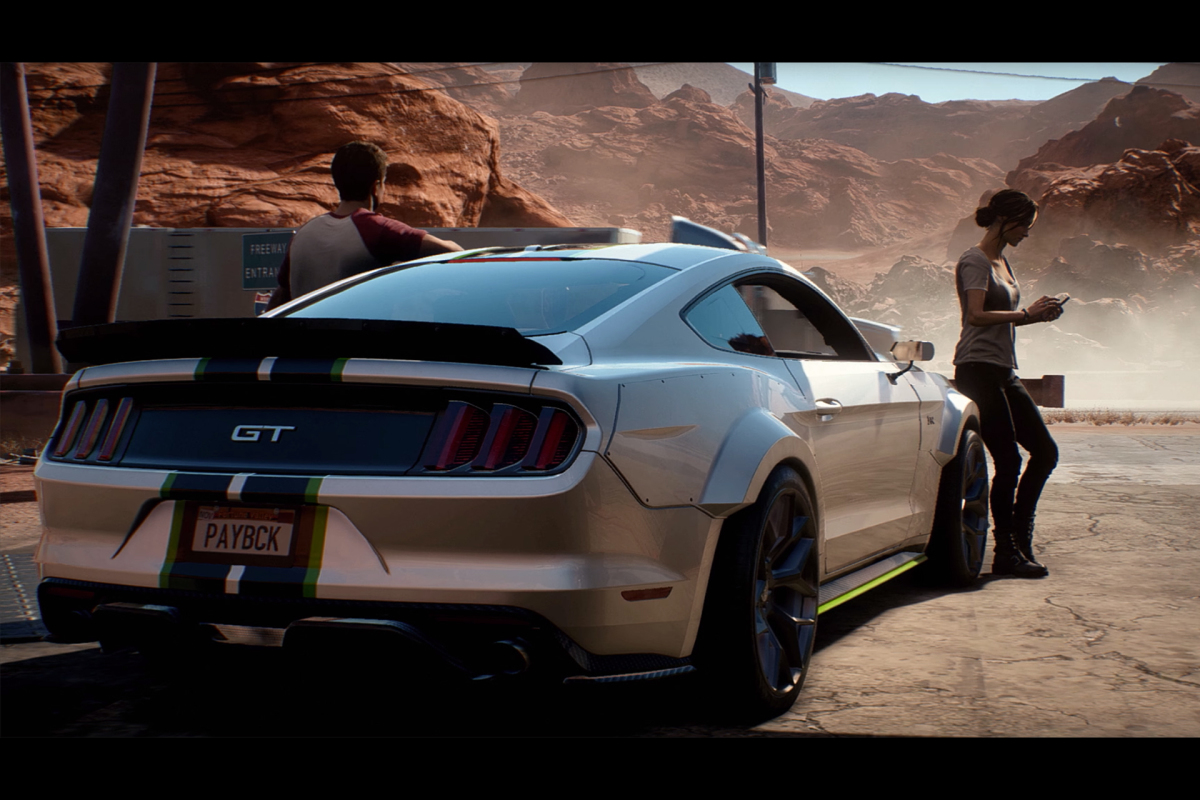 Need For Speed Payback offers a greater focus on storyline
Gameplay
Need for Speed Payback offers a open-world environment for the players to explore and interact with. As well as purchased car customization earned from the money the player generates during the campaign. Players will be able to customize their vehicle and to bet on themselves in racing, in order to make more money to spend on better car upgrades.
For players who pre-order the game will receive the Platinum Car Pack. Included in pack are a Nissan 350Z 2008, Dodge Charger R/T 1969, Chevrolet Camaro SS 1967, Ford F-150 Raptor 2016, and a Volkswagen Golf GTI Clubsport 2016, each vehicle comes with exclusive platinum blue tire smoke. 
Previous recent installment/reboot of the franchise Need for Speed received some criticism because players were required to always be online to play. EA has announced that Need for Speed Payback would offer "a single player experience" which would be playable offline.
Release Date
For players who are in hot pursuit of the game a Play First Trail will be available to EA Access and Origin Access subscribers. Starting on Thursday 2nd of November subscribers will be able to play up to 10 hours.
Need for Speed Payback will be available on PC, PlayStation 4, and Xbox One on the 10th of November 2017.