5 Best Sonic Games to Play in 2015
Updated: 06 Aug 2015 11:39 pm
Prepare to remember the Sonic games of your childhood.
5.) Sonic The Hedgehog 2
Check out the trailer for the Android version!
Watch as Daniel plays through the oil ocean zone.
Play the classic Sonic gameplay with better graphics and sound quality than the first Sonic the Hedgehog.
Fight against Sonic's arch nemesis Dr. Ivo Robotnik to stop his plan for world domination and play as Sonic, Tails, or both as you go through the stages until you get to the epic final boss fight.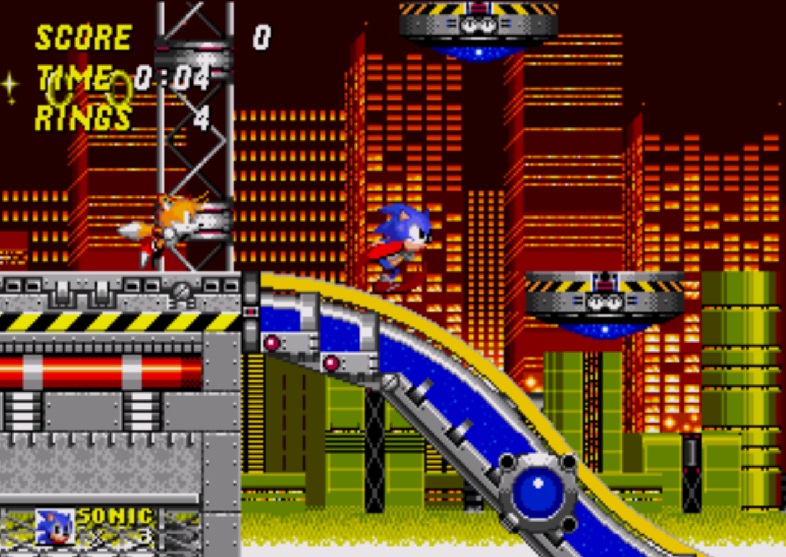 Play as Sonic, Tails, or both.
The best thing about Sonic - besides its timelessness - is the fact that you can play single player or multiplayer, so you can choose to pair up with a friend or run solo. So fly, jump, and speed your way through Sonic the Hedgehog 2 to bring back the memories.
My rating: 3/5
4.) Sonic Advance
Watch as Youtuber Lucas Nystrom plays the opening gameplay for Sonic Advance.
Play as Sonic and stop the evil Dr. Eggman from trying to defeat you and your friends.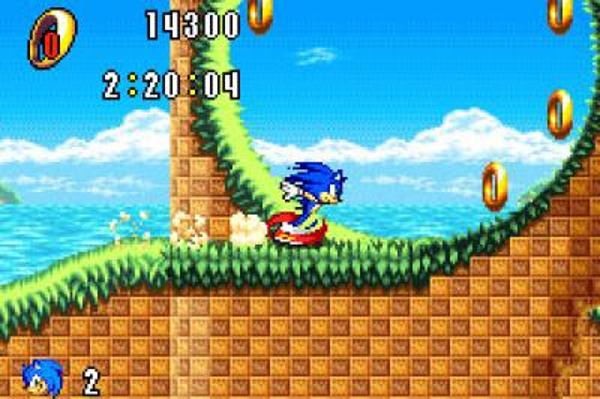 Collect the rings to help stop Dr. Eggman!
With classic fast-paced moves and new characters introduced, Sonic Advance keeps the tried and true elements of Sonic while adding new options, like being able to play single player throughout the game.  
Easily the best thing about Sonic Advance is that you can have endless hours of fun playing and can have just as much fun playing it the second or third time around. Great graphics, easy gameplay, and a just plain fun storyline, what's not to love?
My rating: 3/5
3.) Sonic Adventure 2
"From the dark, it's unleashed."
Check out the opening gameplay for Sonic Adventure 2!
Have you ever longed to be a villain? In Sonic Adventure 2 you can decide to play as the classic hero Sonic or you can be the villain and join the likes of Shadow.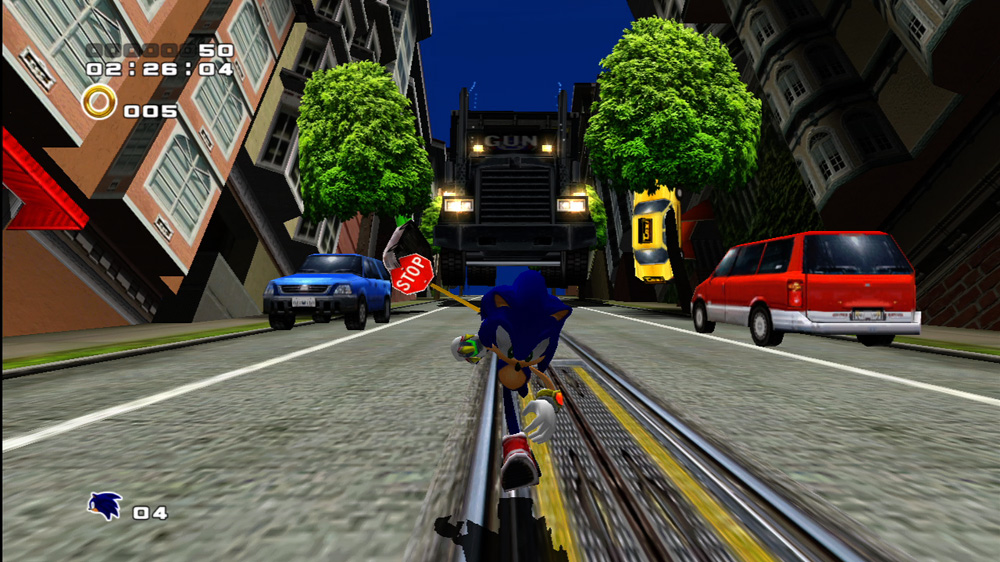 Will you save the world or conquer it?
Play your way through over 30 stages in order to save the world or conquer it and use new moves and characters along the way. Also get to know Shadow in a new way with his intriguing backstory.
The greatest thing about this game is the option to be good or bad; it adds a kind of depth to a story that was so simple while still making it a really fun game. Another great thing about it is the replayability; you can go through the whole story and then do it all again and choose the other side.
All this makes Sonic Adventure 2 easily one of the best Sonic games to date.
My rating: 4/5
2.) Sonic CD
Time to go back to the future.
Let's play!
For the traditional Sonic gameplay you loved as a kid - with a few new touches - look no further. Sonic CD brings a new adventure into the mix in the form of time travel; you now must travel back to the past in order to save the future.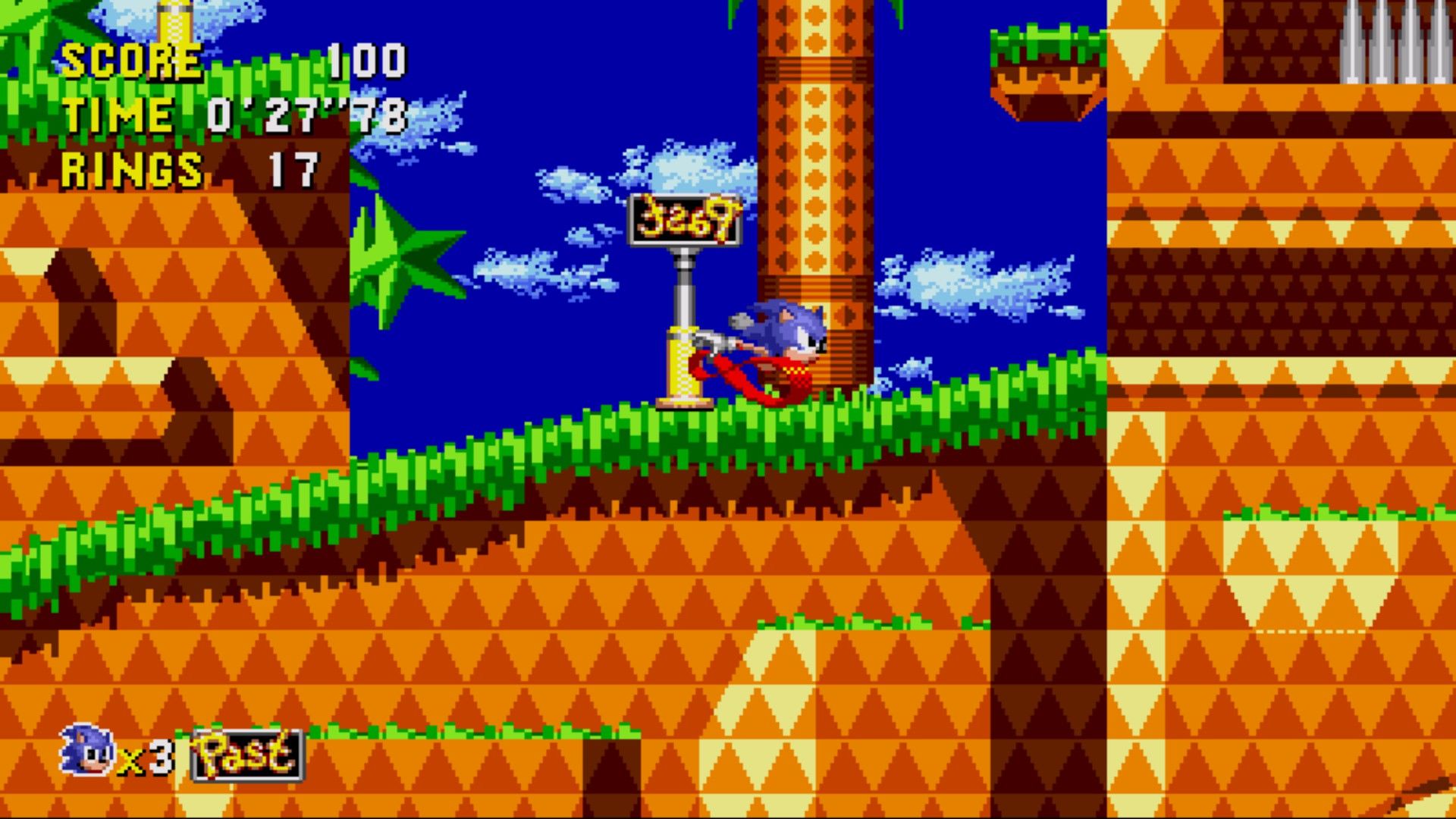 Spin back the clock to save your future.
Even if you didn't get to play a lot of Sonic growing up, this is a game that won't throw a harsh learning curve at you and will introduce you to the joy that is the fastest hedgehog in the world.
It also adds a few new touches like improved graphics, speed and spindash moves like in Sonic 2, and the ability to unlock Tails as a playable character.   
With the ease of playability, so many classic elements, and a great new challenge it's not hard to see why Sonic CD is on this list.
My rating: 5/5
1.) Sonic and SEGA Allstars Racing 
And they're off!
Choose your character, racer, and location and you're ready to roll!
Speed to the finish line as Sonic or another iconic SEGA characters in this addictive and temper-raising game.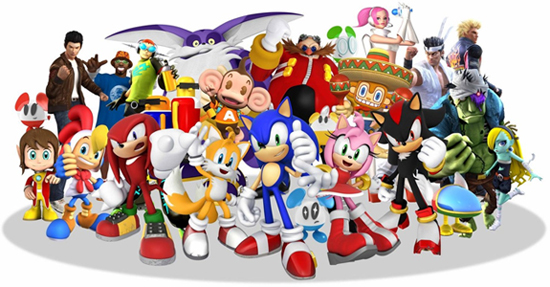 Choose from the best all-star characters.
Use your all-star move to help you win while dodging traps and missiles, and earning power ups. You can choose multiplayer and race against your friends or single player and race the world through 15 different tracks, and you can even battle one on one or two on two.
Do you procrastinate? If you answered honestly then you're in luck, along with getting Racing on your PC, you can now get it on your phone and play while you're taking your "five minute" break.
Endless fun and an excuse for procrastination, excuse me while I take a break.
My rating: 5/5
Well that was a whirlwind of nostalgia wasn't it? I love writing about the classics for you, and I hope you were able to relive at least a little bit of youth with this article.
If you find yourself getting the Sonic games for your pc or phone comment and tell me how great they are!
And if you think there are any games that should have made it onto this list throw on a comment and convince me!