[Top 5] Racing Games of 2019
Updated: 04 Dec 2019 10:40 pm
What's most likely to get your tongue hanging out and your hair on fire, couchside.
 5. F1 2019 (PS4, Xbox One, Windows)
F1 2019 Gameplay
Codemasters injects the player into the feverish campaign of formula motorsport starting as an up-and-coming competitor in the Formula 2 series with your Formula 1 story will soon to begin; directly affected through your style of racing as well as how you interact with the press and other drivers.
What Makes F1 2019 Awesome
AI is extremely sensitive to what their current position is in the race, condition of their car, and overall circumstance around other drivers which makes the experience more dynamic.
Outside of the Campaign mode, there are customizable Grand Prix races that can utilize F1, F2, and classic Formula cars with variable options like weather conditions and amounts of laps.
All cars have extensive settings to tinker with and the career mode sports an "RPG-style" R&D "tree" to give an opportunity for drivers to improve several parts of their car.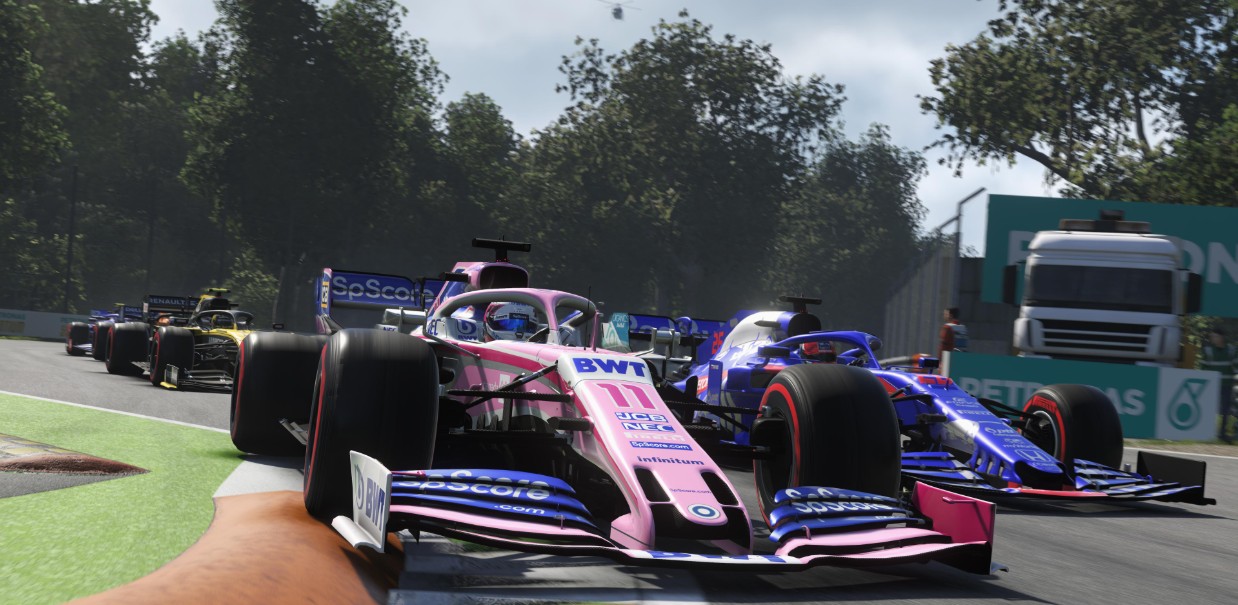 Whether you qualify well or not, a grid of up to 20 competitors is sure to keep you fighting for 1st place.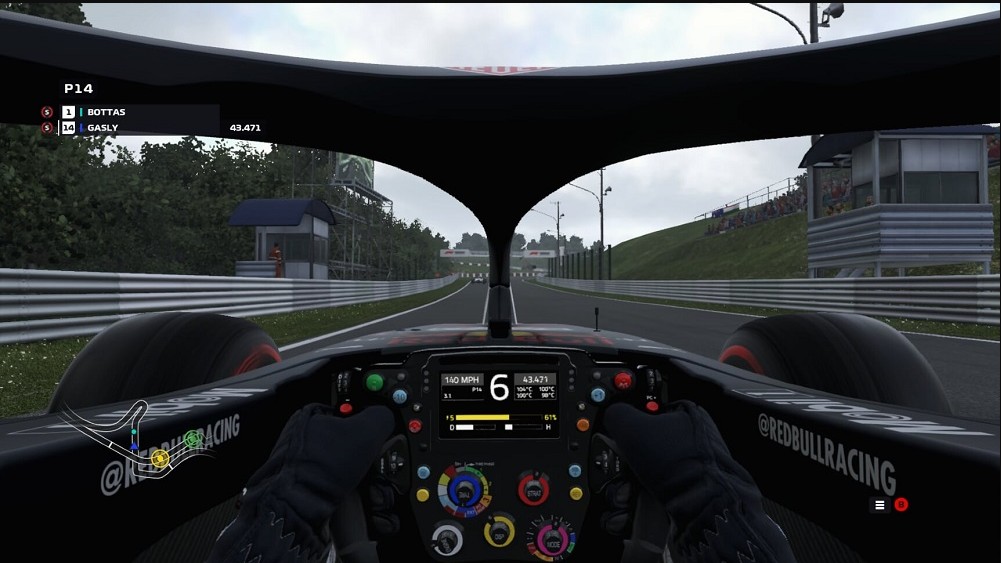 "… commit yourself as a professional racing driver that is designed to win…" – Ayrton Senna (F1 Driver)
4. Dangerous Driving (PS4, Xbox One, Windows)
Dangerous Driving Gameplay
Fans of the Burnout series rejoice; Dangerous Driving is the unofficial reboot of the "smashcade" racer that many have remembered and come to love. Brawl your way up through the vehicle rankings by racking up takedown counts in multiple modes like face-offs, eliminations, shakedowns, road rages, and (police) pursuits.
What Makes Dangerous Driving Awesome
Driving reckless has never felt so good, rewarding it with extra "boost" that allows you to blast past the opposition and blaze towards the finish line.
Pursuit mode will have players in a police unit and pits them against racers with a "health meter" that won't go down without a good amount of carnage.
You can integrate a "spotify" account for an all-out, adrenaline pumped vehicular scuffle with your own tunes!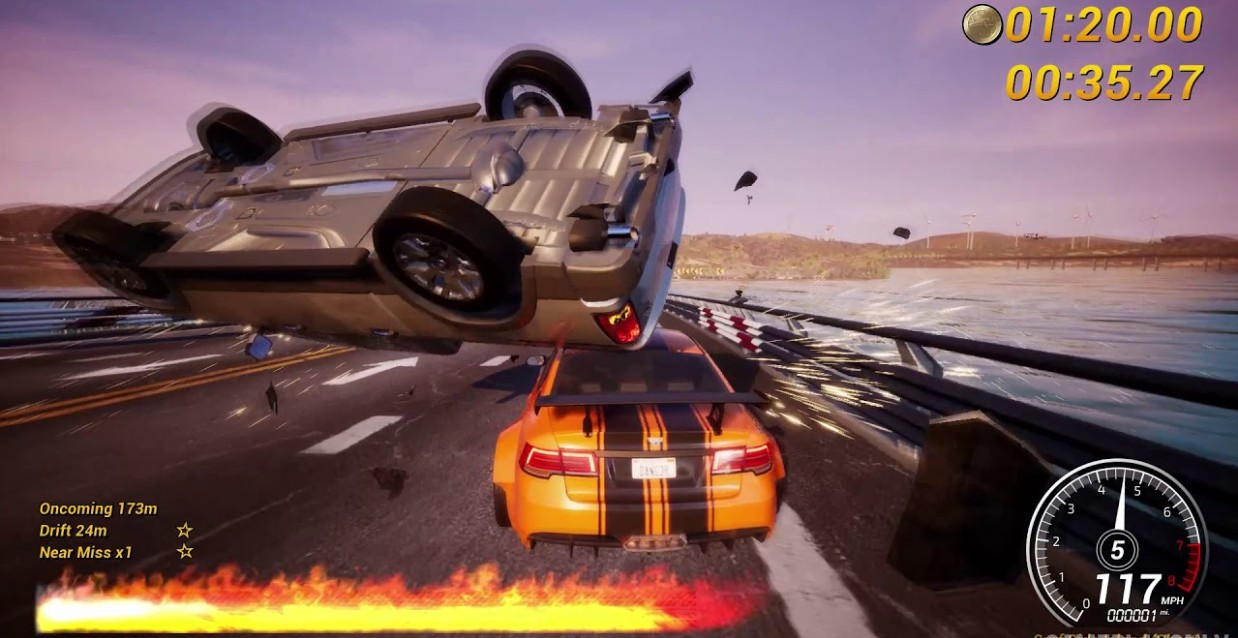 Reckless driving is rewarded with boost in the form of "heatwave" to propel you towards victory.
"Danger Time" allows you to slow down time and direct your wrecked vehicle in the path of other speeding racers for exceptional takedown chances.
3. DESCENDERS (Xbox One, Windows, Nintendo Switch)
DESCENDERS Gameplay
This is the essence of freeride downhill biking distilled into virtual reality. With an amazing sense of momentum combined with procedurally created courses of varying types, no two runs will ever be the same. Keeping you on your toes with a limited amount of "lives" per run which can "make or break" your teams efforts in each bespoke event are the core of this game.
What Makes DESCENDERS Awesome
As if the physics and visual effects didn't already make the gaming involving enough, there is a first-person view to attack the trails in with occasional views of pure sky as you flip off of ramps.
The game encourages mod-support which allows players to share their custom, one-off trials and venues along with adding to the plethora of game challenges.
Racing to be the fastest is only a byproduct of how much risk you'll be taking and not the main objective. More risk equals more rewards which include unlocking more crew-members.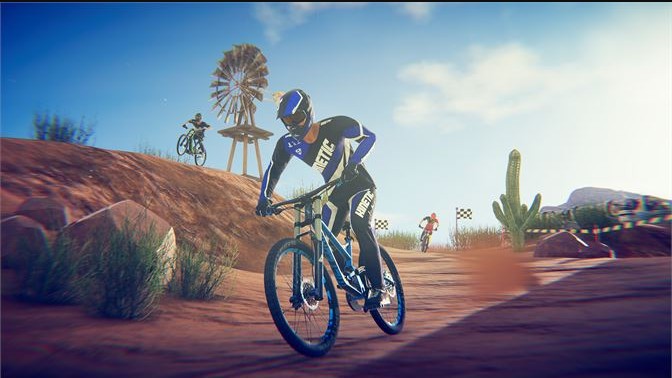 Checkpoints marked by checkered flags are key to staying well-placed if you find yourself "hanging eleven".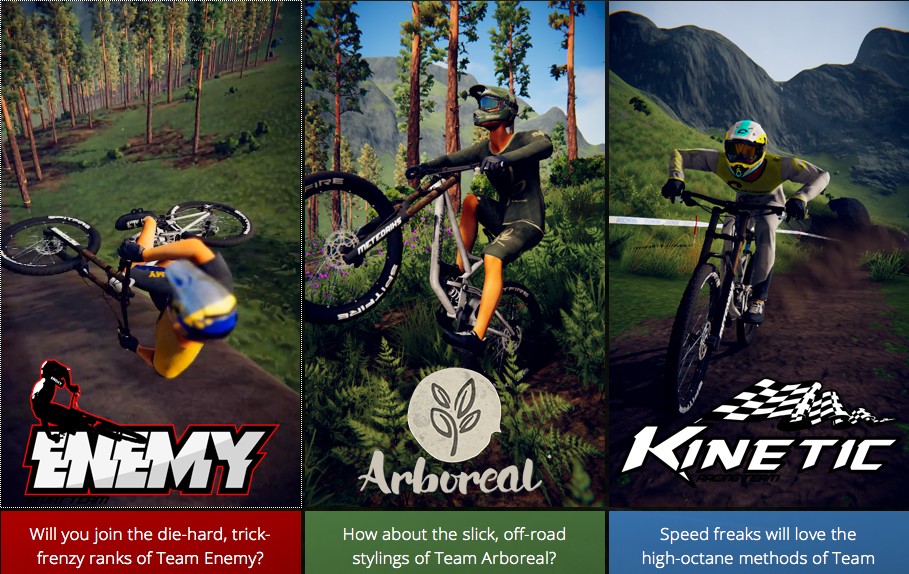 The team you side with will help determine what rewards and milestones you'll need to achieve at each trail.
2. Dirt Rally 2.0 (PS4, Xbox One, Windows)
Dirt Rally 2.0 Gameplay
Grit your teeth as you push beyond the limits of car and self-control as your co-driver collectedly delivers the pacenotes; guiding you through each grueling stage. This sequel of the series bolting you into your seat as you'll perilously engage in a hyper-simulated world of rally motorsport.
What Makes Dirt Rally 2.0 Awesome
The sounds, the sights, and the speed: this sequel captures everything short of the smells and will eventually render some of your sweat as the cars get faster and the rewards get sweeter.
True gearheads are guaranteed to adore such a "love letter" to this echelon of racing with cars ranging from true classics through the latest name brands in the business.
Events and locations from around the globe are rendered to match their real-life counter parts and are affected by racing conditions such as weather and surface deformity from other vehicles tearing through the course.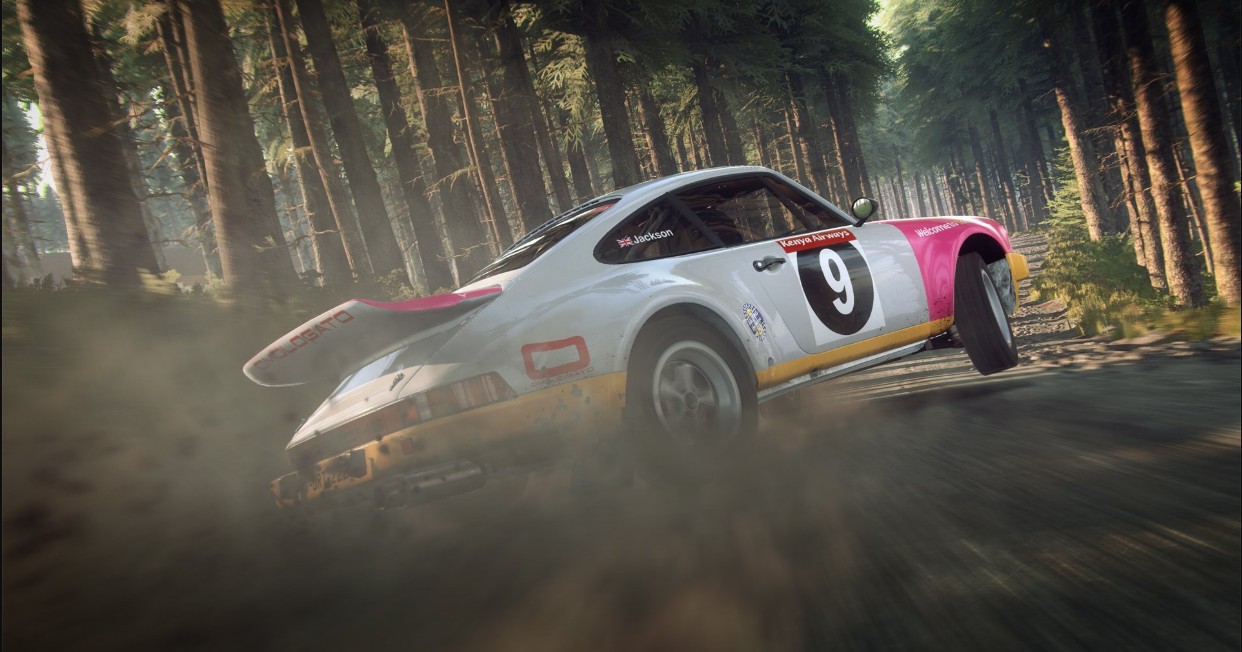 With innumerable chassis layouts, drivers are bound to be disciplining themselves over each cars impertinent habits to conform with and control.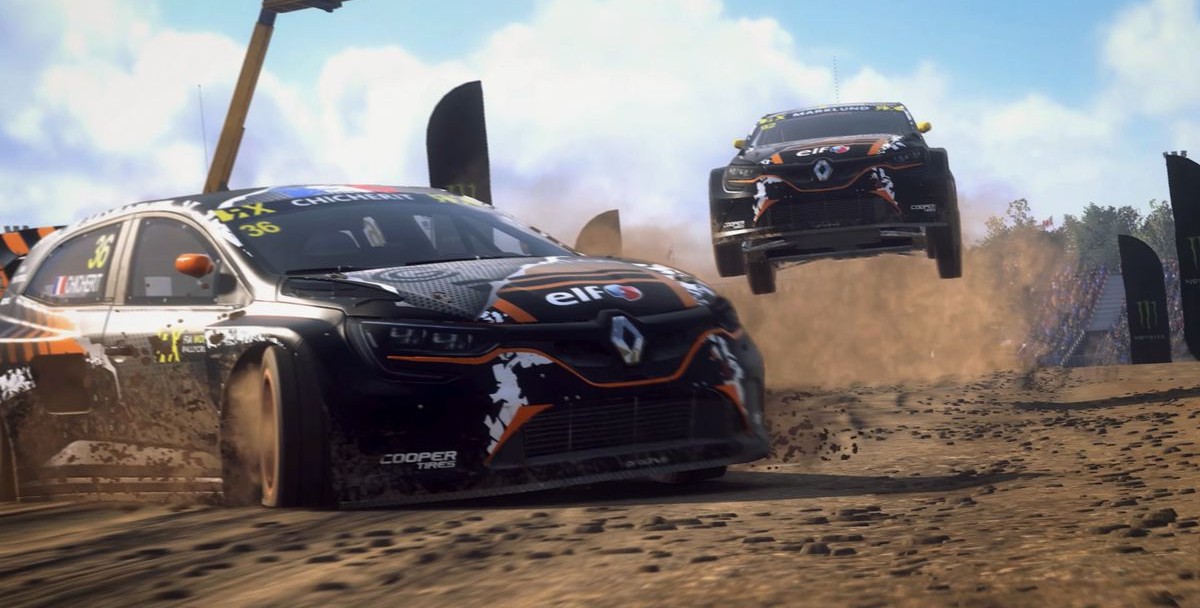 Rallycross events are pitting drivers against each other in complex circuits with few laps to determine victory with cars that accelerate and maneuver like over-caffeinated wasps.
1. Need for Speed HEAT
Need for Speed HEAT Gameplay
The latest in the Need for Speed franchise takes a fresh spin on the genre's tried-and-true streetracing mayhem with the highlight of this upshot being the ability to race either in the day or night. Earning most of your money for vehicle upgrades in sanctioned events sun-up, and vying for reputation whilst evading the authorities racing around the streets past dusk.
What Makes Need for Speed HEAT Awesome
Gaining street fame usually ties together with becoming more infamous with the police as they will get increasingly intent with bringing your antics to a halt; and after completing a night-race, players will usually need to elude them before being able to return to a safehouse and cash in their spoils
Endless personalization and modification for all cars in the game: engine swaps, exhaust note tuning, body kits, paint schemes and vinyl's, its all there at your discretion.
The game exclusively persuades racers to lose themselves in the risk vs. reward factor as the stakes continue to increase throughout the storyline.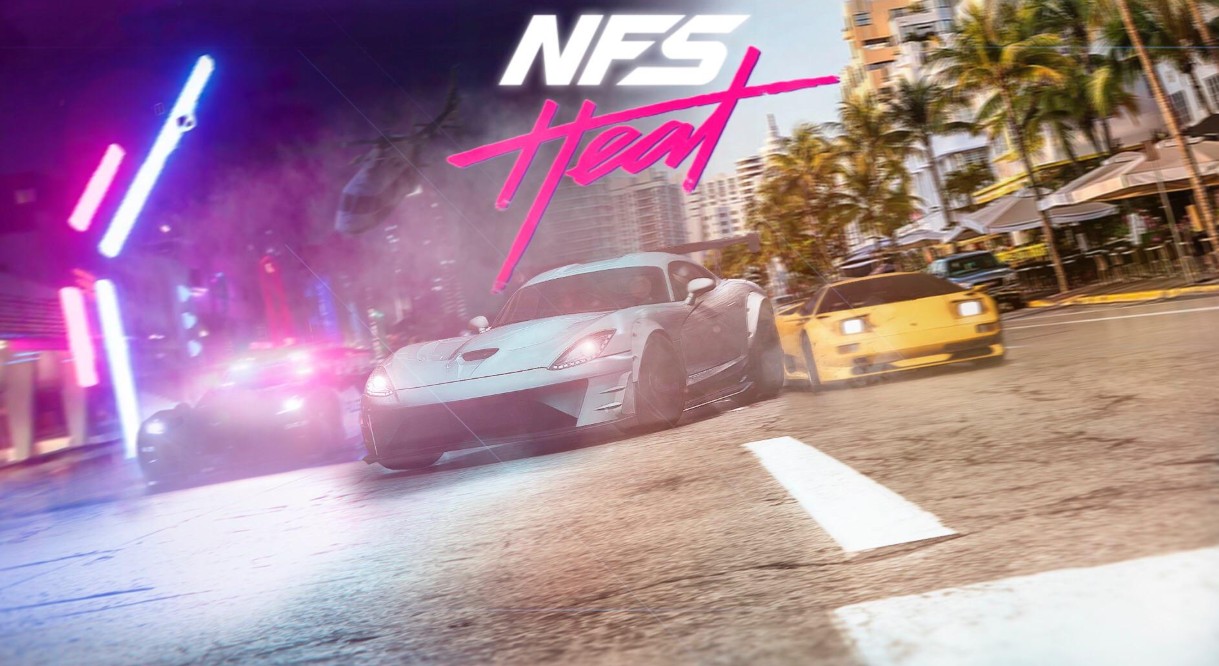 When the sun goes down, you'll be able to enjoy the spectrum of lights all around you… except for the flashing ones that might be following behind.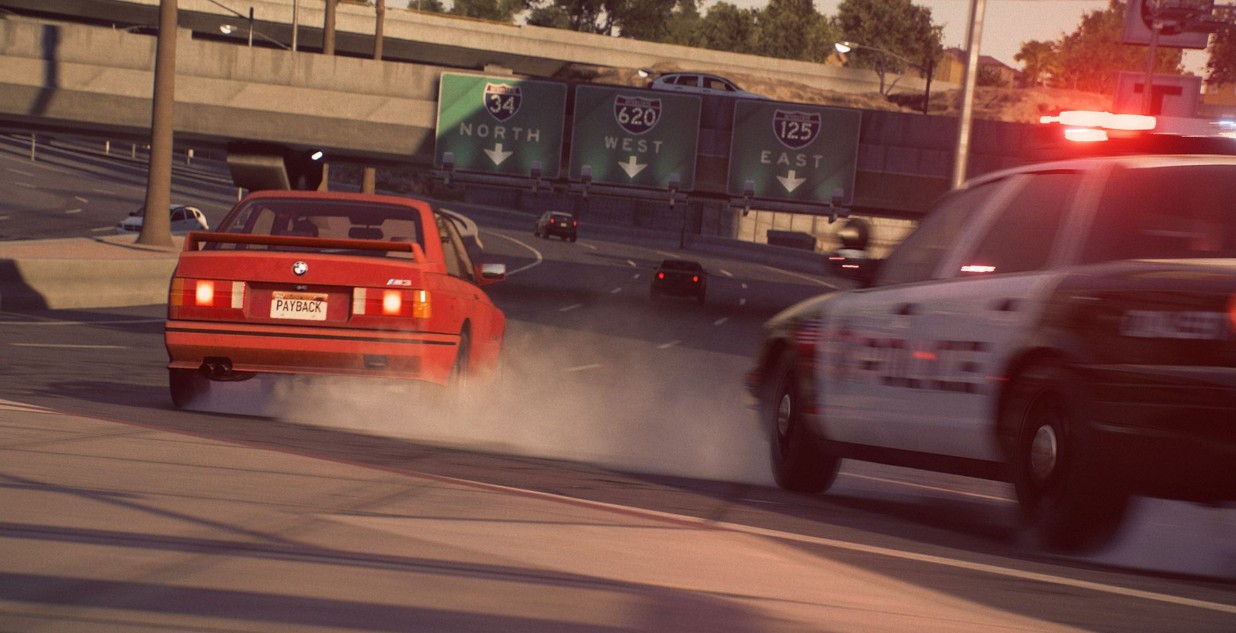 The police usually don't appreciate it when you play tag; it'll usually end up in a game of "hide and seek".
Still looking for more content? You may also be intersted in:
More "Top" lists from yours truly can be found here:
Image Gallery