The 15 Best Racing Games Ever Made
Updated: 29 Apr 2017 3:39 pm
High octane racing action has never been so fun
The Best Driving Games are Only Getting Better
Developing a good driving game is largely down to getting two things right, the cars need to look spectacular and the driving needs to feel intense. This is a lot harder than it sounds.
As time goes on and video game technology has progressed we've seen more and more high quality driving experiences hit retail, but with so much choice and a few big names taking a big slice of the pie, are there any amazing driving games you may have missed?
We think there might be. So, without further ado here are the Gamersdecide 15 best racing games ever made.
15. Need for Speed (2016)
Need For Speed 2016 PC - Lamborghini Aventador
The racing franchise that really needs no introduction, Need for Speed brings some of the world's most iconic cars to the pristine urban sprawl of Venture Bay.
Fully optimised for PC and with 4k support, Need for Speed has an exciting story mode that opens up a whole range of possibilities. Be prepared to race, drift and shamelessly show off in your fully customisable dream car as to build your reputation and fight to become the next big street racing icon.
But it's not all about speed this time, there are 5 distinct ways to win in Need for Speed, Speed, Style, Build, Crew or Outlaw, which legend will you choose?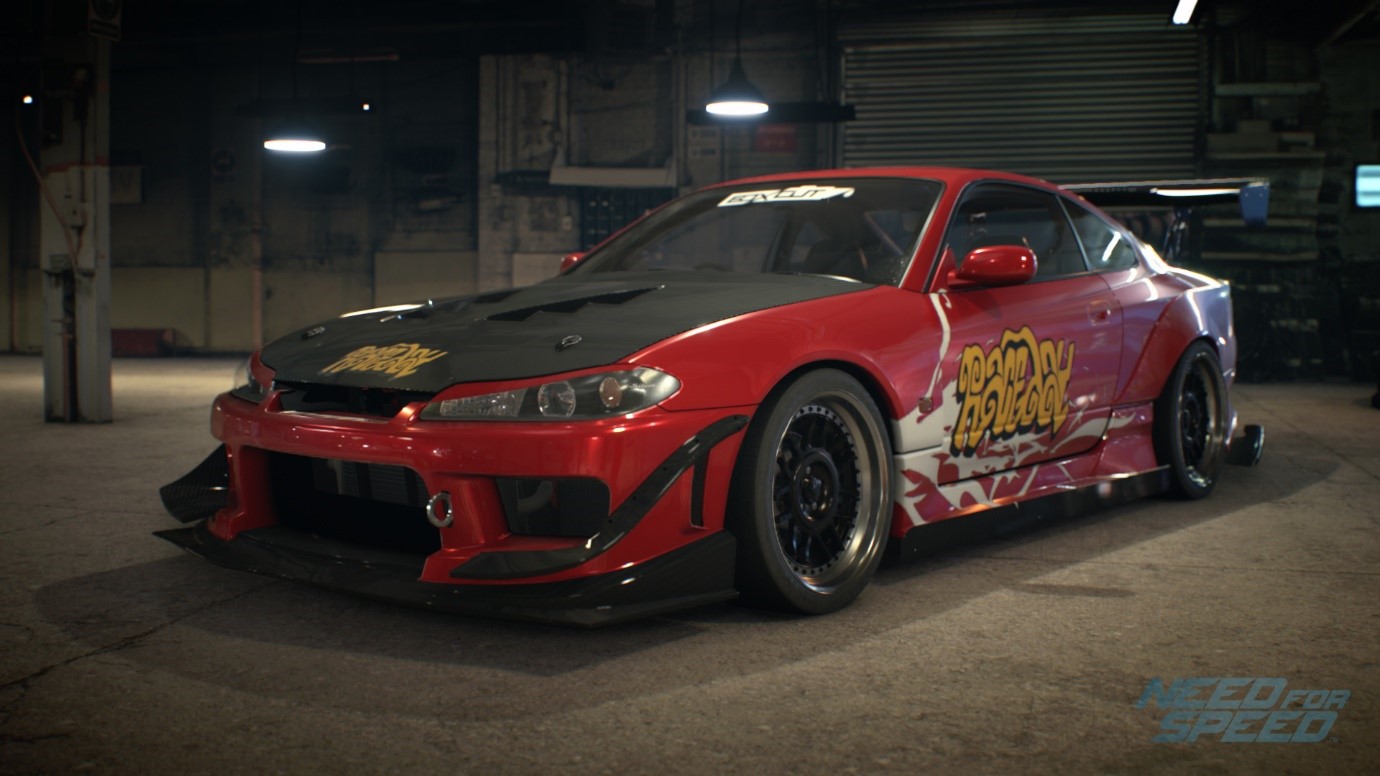 Style is important in Need for Speed, so make sure you take full advantage of the customisation features.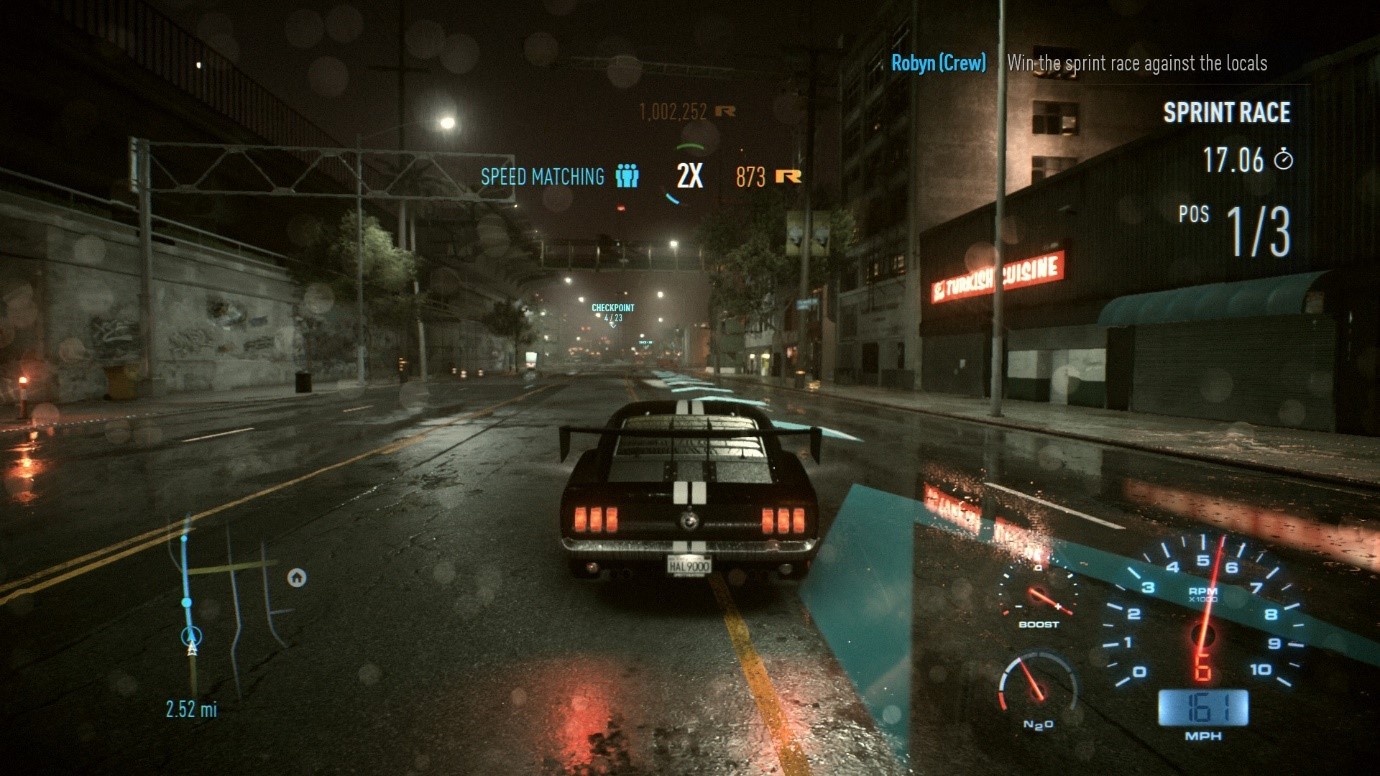 Speed still rules the racing genre, but in Need for Speed make sure you're ready for anything. After all, the police might have something to say about all this fun.
14. The Crew: Wild Run
The Crew Trailer
The Crew: Wild Run is the awesome, content bursting expansion to Ubisoft's free roam CarPG The Crew.
Adding everything from monster trucks to motorbikes, Wild Run also gave us a fantastic visual overhaul of The Crew which in turn has given us one of the most beautiful racing games of all time.
There is just so much to do in The Crew: Wild Run, such as being able to drive across the whole continental U.S whether playing alone or with friends, that we cannot get enough.
So if you haven't gotten your hands on The Crew or its expansion yet we highly recommend picking up this ambitious game as soon you can.
The Crew: Wild Run is a beautiful game that redefines the potential of the racing genre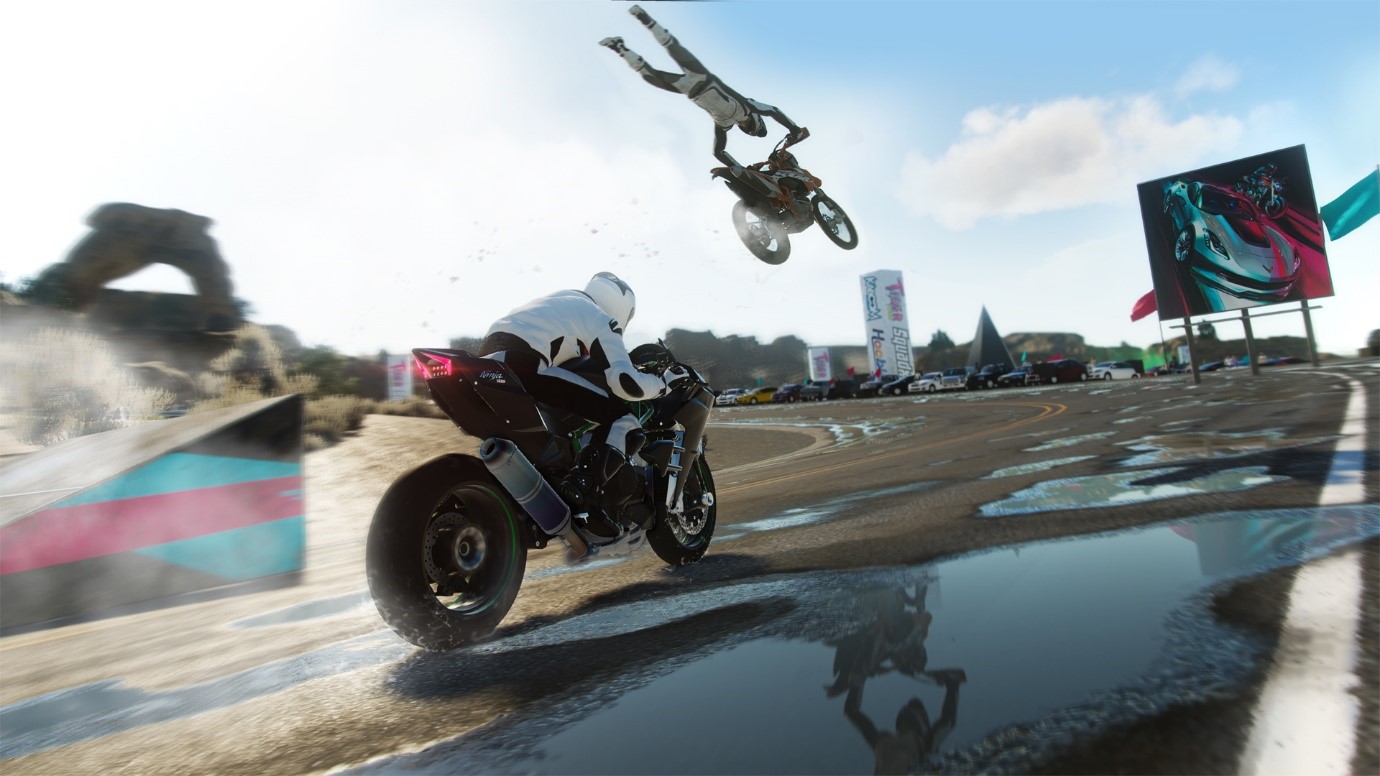 Race, Stunt drive or road trip your way through the U.S with a staggering variety of potential vehicles.
13. World of Speed
World of Speed - Customization Trailer
World of Speed is another beautiful racing MMO game that we recommend checking out.  World of Speed Features include dynamic controls, complex team focused racing modes unlike anything you'll find in other games and motor clubs that allow you to capture territory across the game world.
After a few hours, I'm sure you'll agree that World of Speed is awesome high octane racing fun that is great to play with friends or new team mates alike.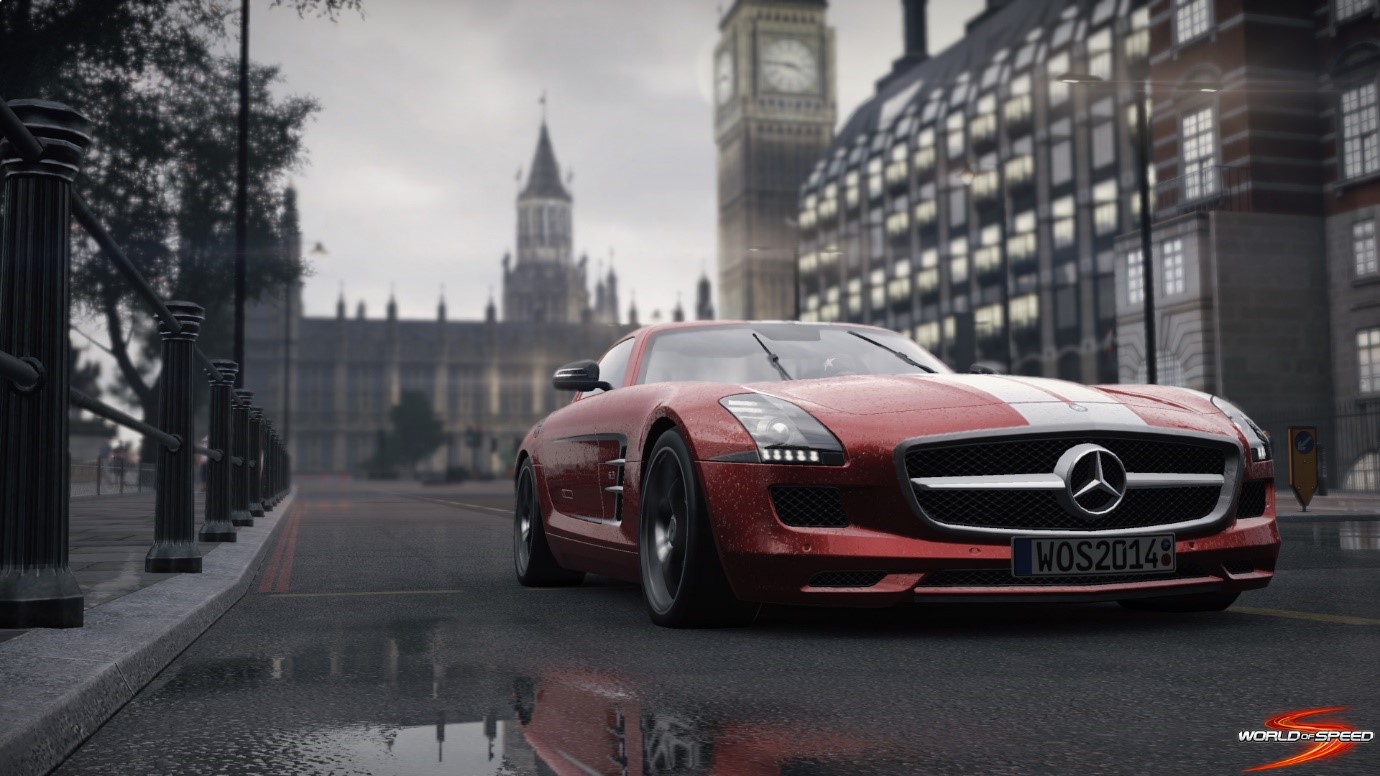 Custom paint jobs are a must for standing out in the World of Speed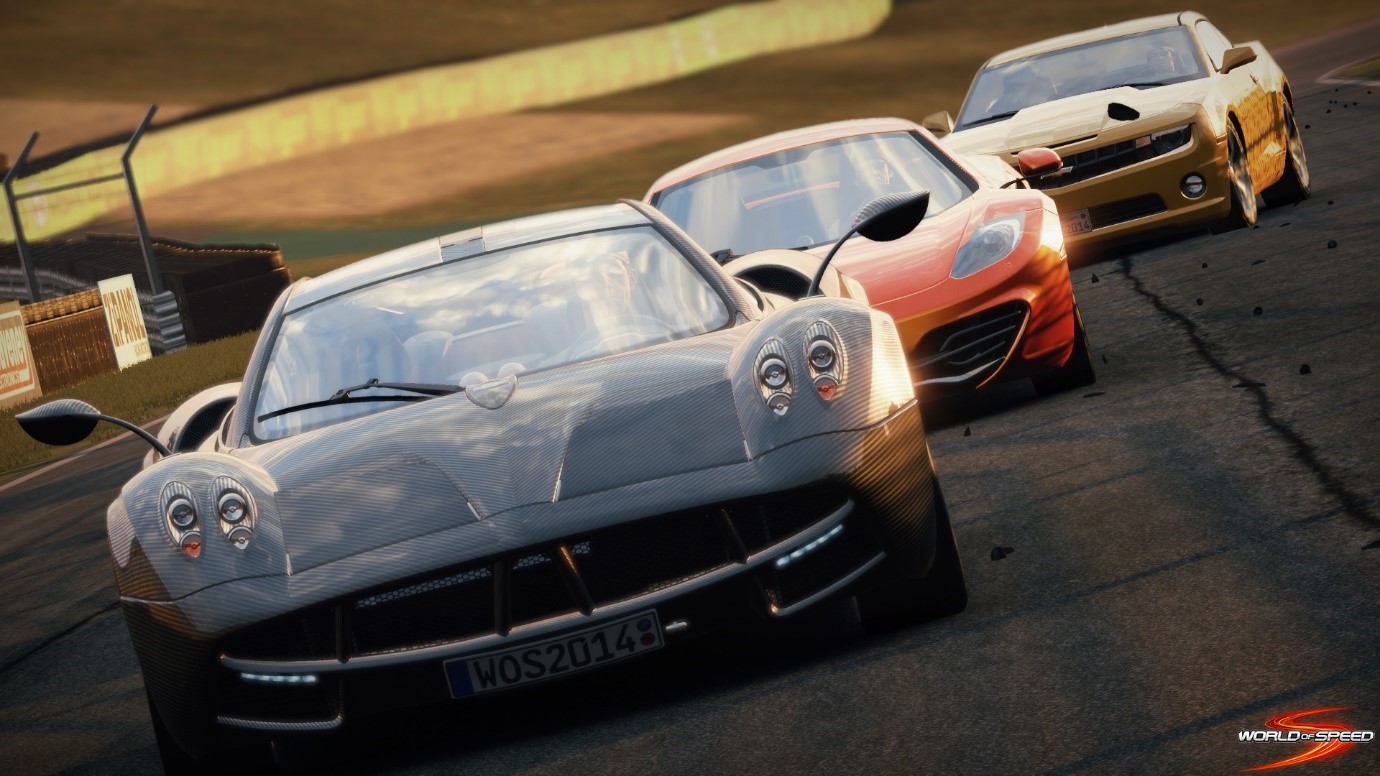 As you would expect from a racing MMO, the choice of cars is staggering.
12. Grid Autosport
GRID: Autosport PC gameplay at 1080p max settings
Grid Autosport is a game that has been driven by community feedback and a truly dedicated development team that have given us of the most satisfying racing games in recent memory.
With the ability to specialise in whatever discipline and racing league you choose, or even dominate them all, take your pick of an enormous variety of realistic vehicles that can specialise in any league.
Drifting, Touring, Endurance and many more specialities are available for anyone that thinks they have what it takes to dominate the competition.
If single player no longer takes your fancy, head into multiplayer and test yourself against other players. If you can, try demolition derby mode, we guarantee you'll have a blast.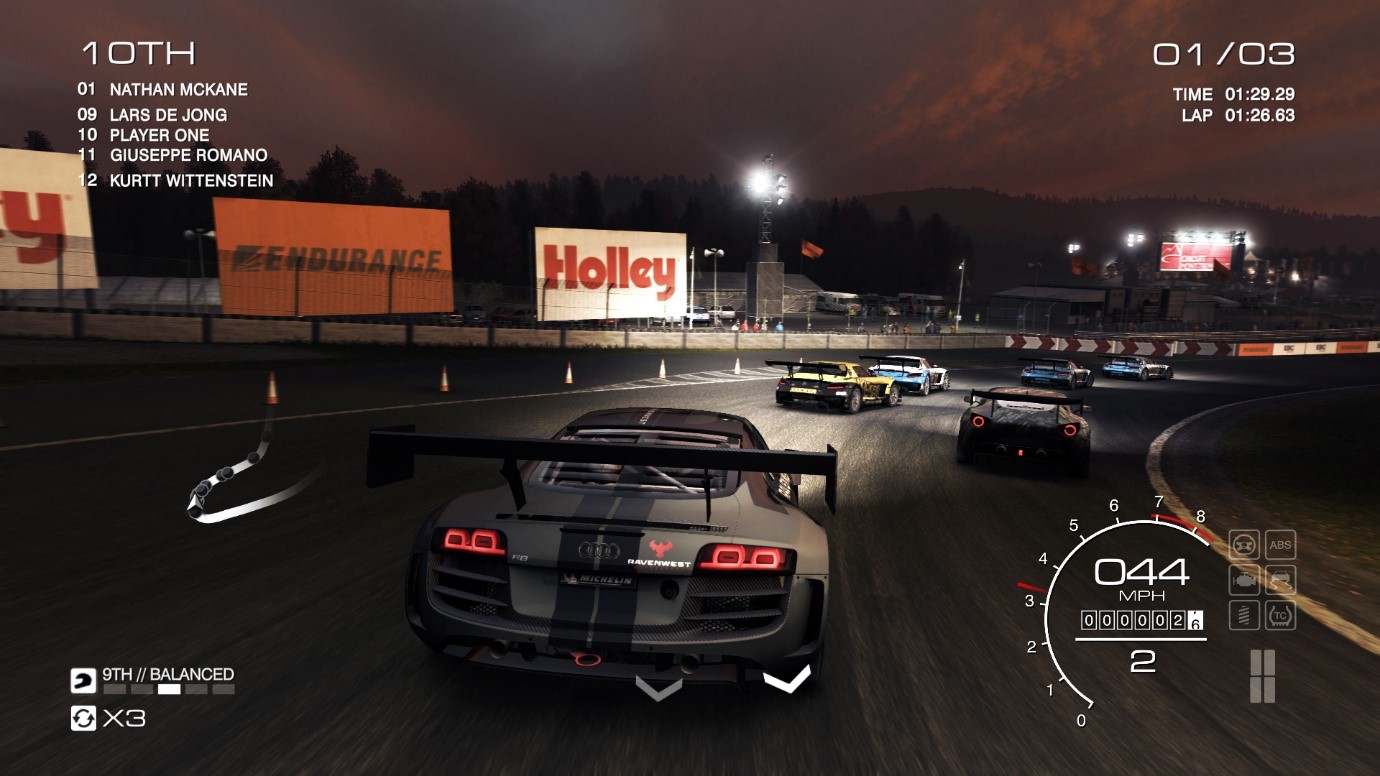 Each of the over 100 racing grids available for Grid Autosport are stunning, competitive and barrels of fun.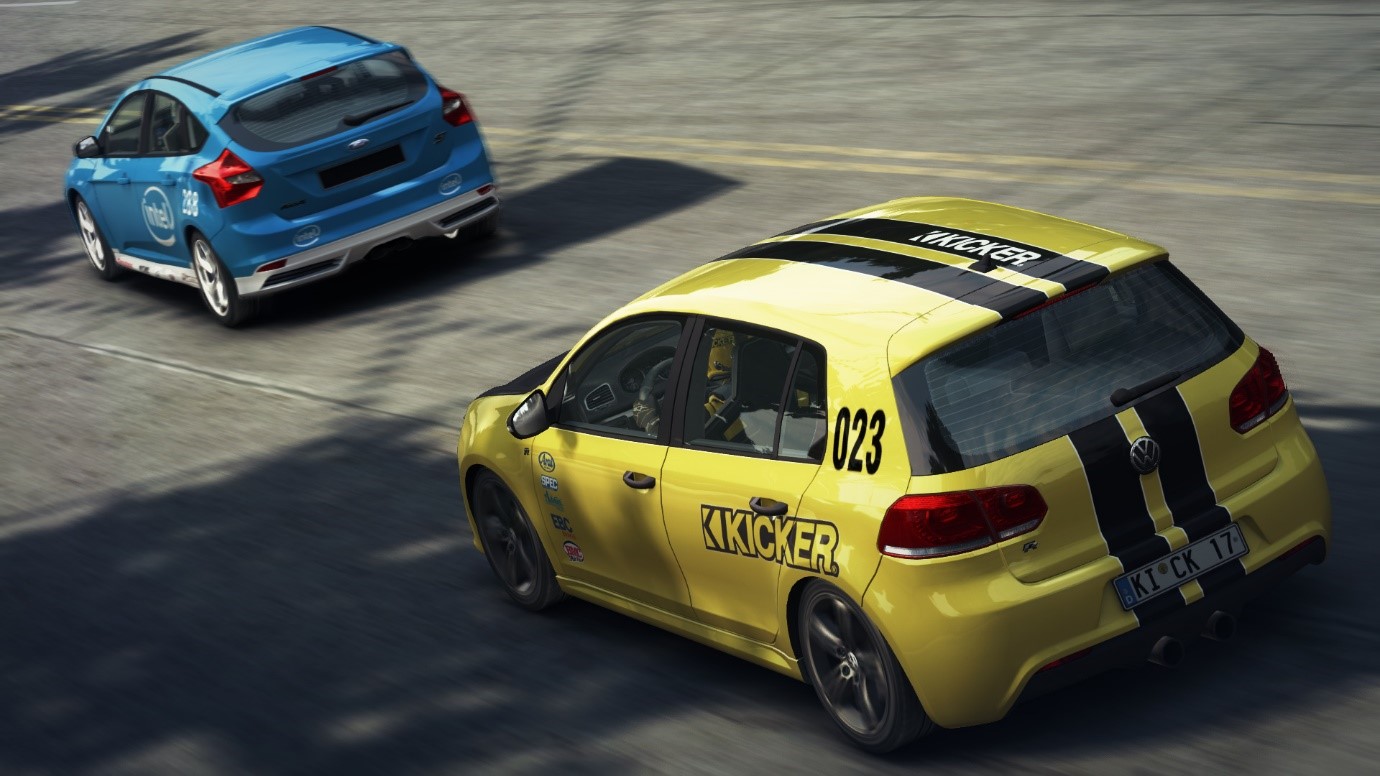 Choose your league and dominate the competition.
11. Asseto Corsa 2016
Assetto Corsa gameplay pc Ferrari Nordschleife 1080p 60fps
Featuring an intense custom engine that delivers stunning, next generation visuals and physics that enforce the realistic driving experience we expect in modern racing games, Asseto Corsa is a highly-acclaimed racing simulator that does not disappoint.
Actual development of this game occurred at the KUNOS Simulazioni R&D office in the Vallelunga international racing circuit and involved the input and support of real racing drivers and their teams.
What this has brought us a game that delivers everything we ever wanted from a driving game in more, allowing us to drive the cars of our dreams in fully realised, glorious 1080p.
The latest version of Assetto Corsa has pushed the boundaries even further and now provides VR support as well as a host of new features, fixes and improvements, meaning this racing title is certainly not to be missed if you have a tethered VR headset.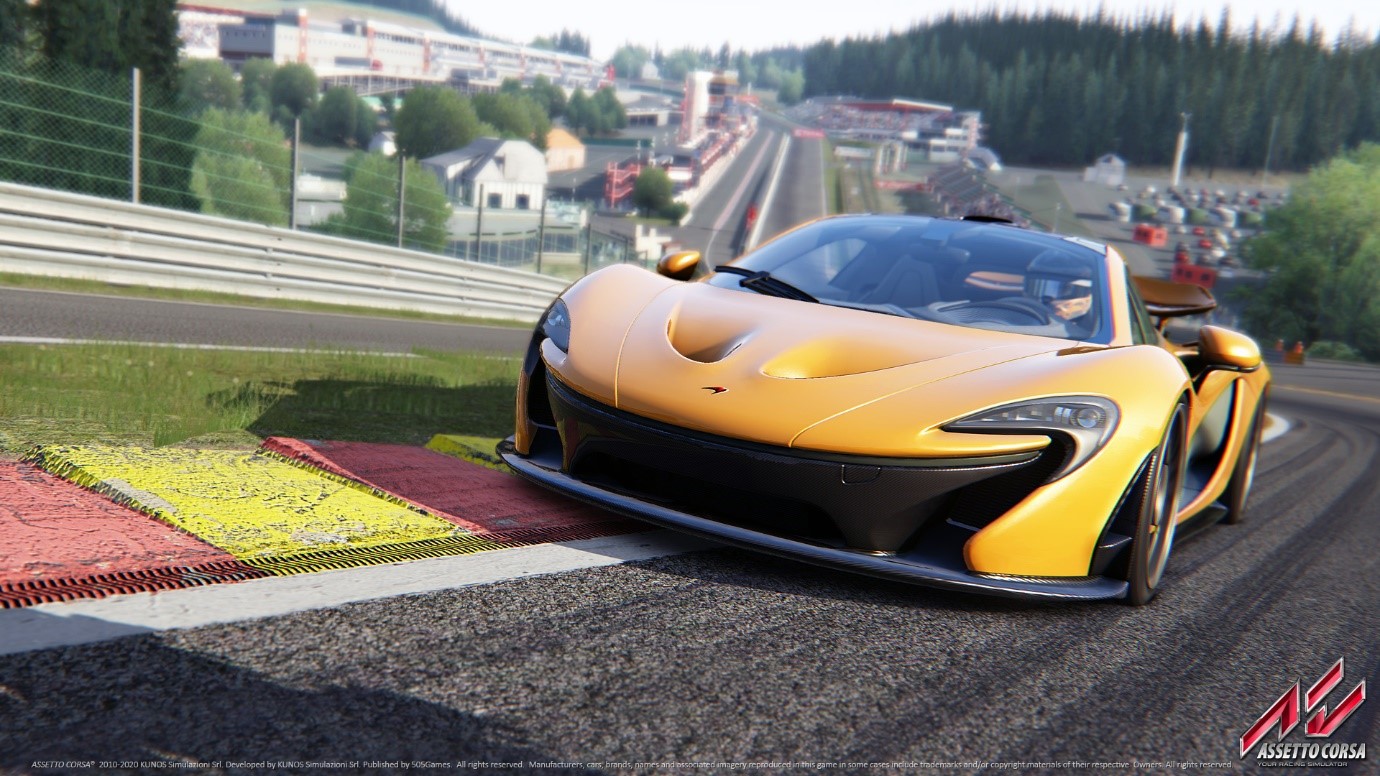 Assetto Corsa is one of the most beautiful racing games we have ever seen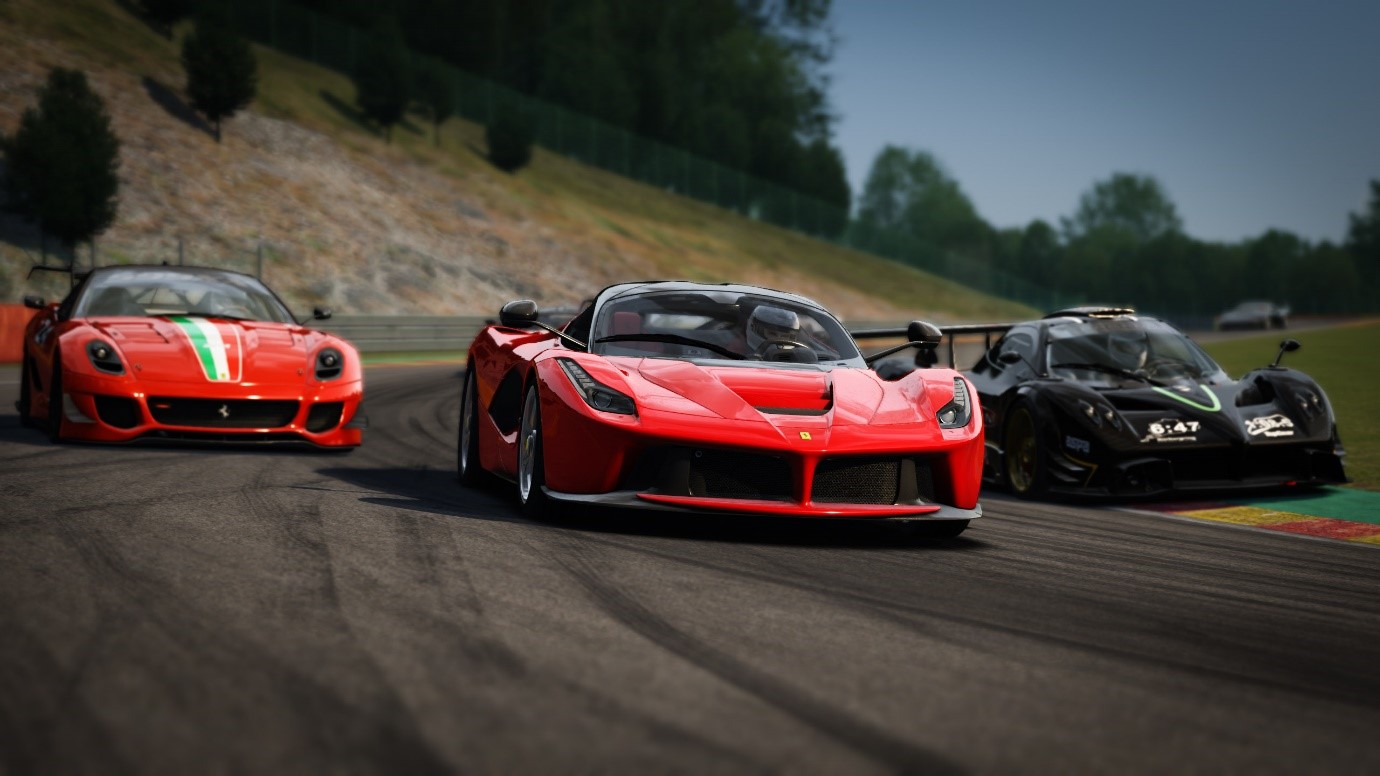 The actual racing of Assetto Corsa is realistic, edge of your seat fun that we highly recommend.
10. MXGP 2
MXGP 2 - The Official Motocross gameplay
Tired of the cars? Want to feel the wind on your face? You need to check out MCGP 2, the official racing game of the Motocross world championships.
This game is entirely dedicated to providing an intense, fun and exciting simulation of motocross. While lacking the variety of some racing titles, the beautiful graphics, cool custom gear and top notch racing action of MXGP 2 makes it one of our favourites to play with friends.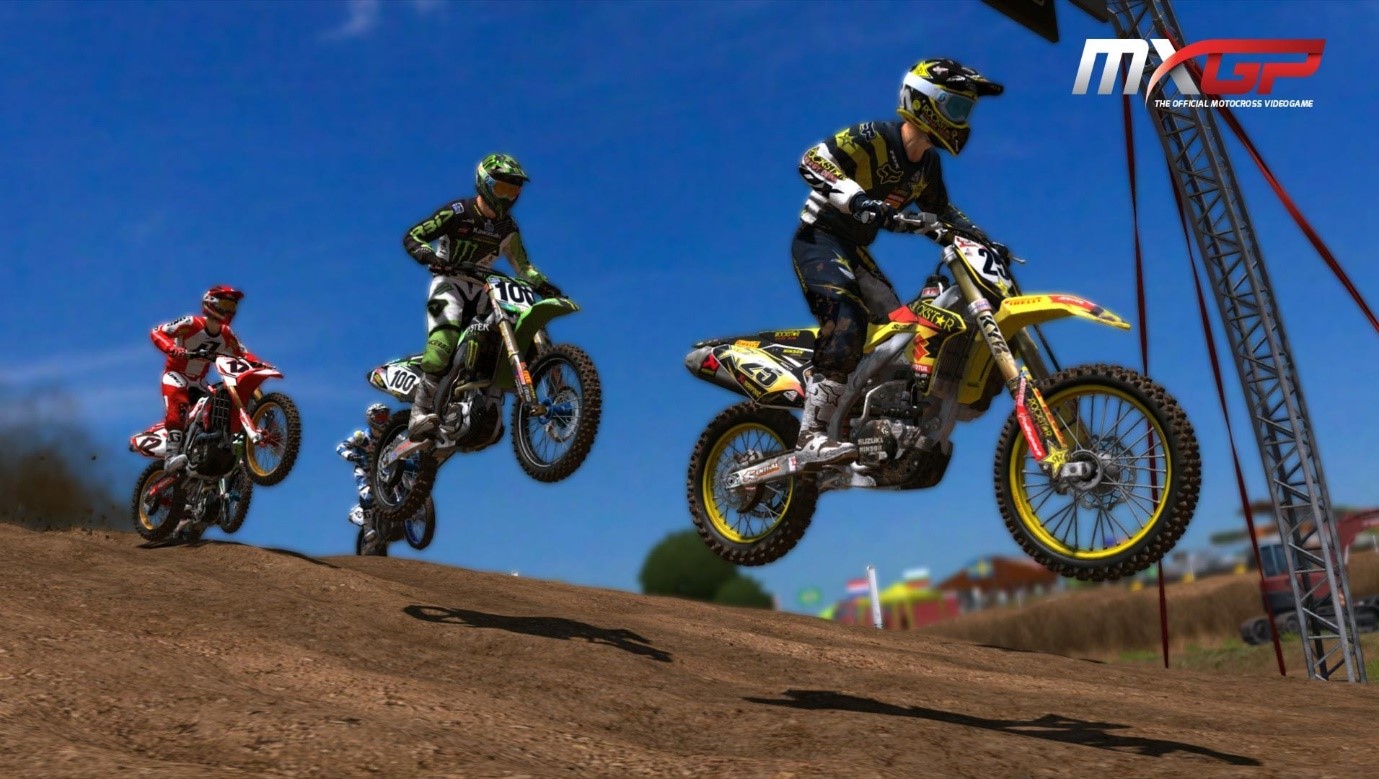 Play with friends and enjoy the dirt as you race across real Motocross circuits.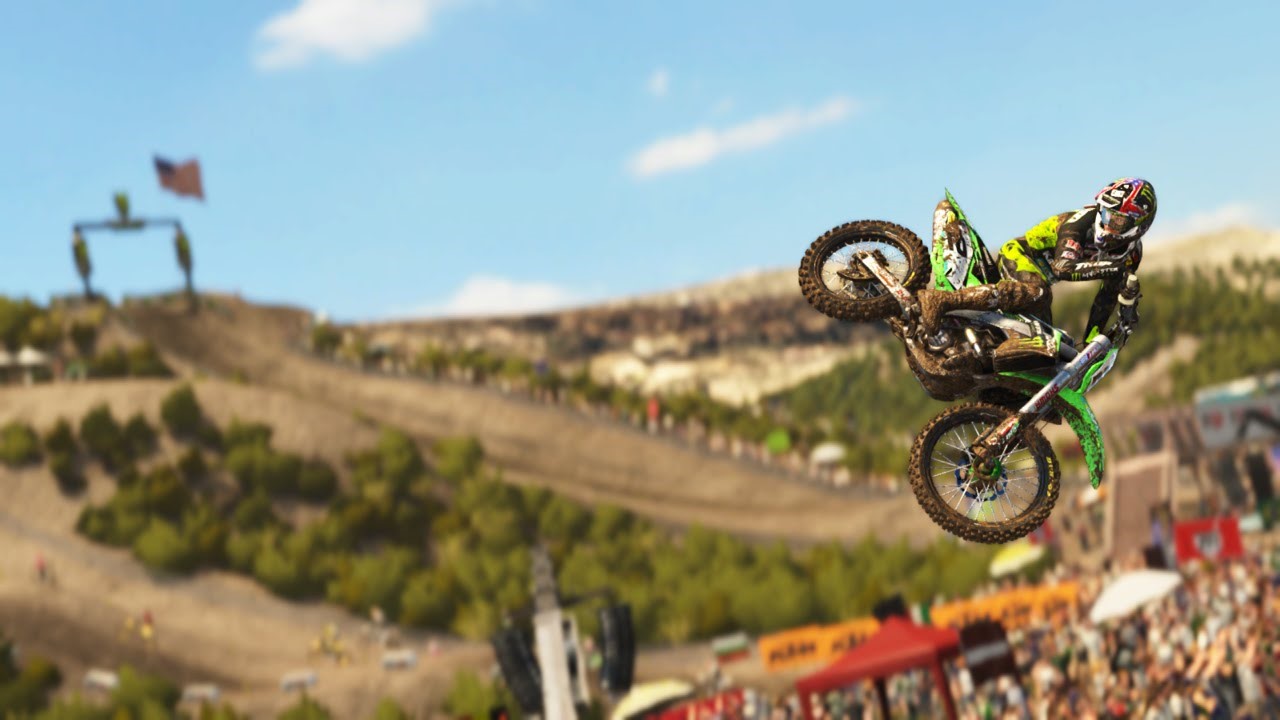 It's not all about the racing, don't forget to enjoy the ride and perform your own set of insane stunts.
9. Redout
Redout - Gameplay
Redout is a phenomenal sci-fi racing masterpiece that allows us to race in environments well beyond anything traditional racing games can provide.
Unbelievable realistic physics with real magnetic forces help you master your vehicle in Redout as you steer, strafe and turbo your way to victory.
If you want high speed action in gorgeous environments with stunning visuals that will blow you away, then Redout is one of our game of choice for you.
The VR experience for Redout is seamless and enhances the game in so many ways that it is easily one of the best VR games ever made, the game doesn't just look stunning either. Even outside of VR the game feel incredibly immersive and we guarantee Redout will get your adrenaline pumping, even as you stop to admire the gorgeous scenery.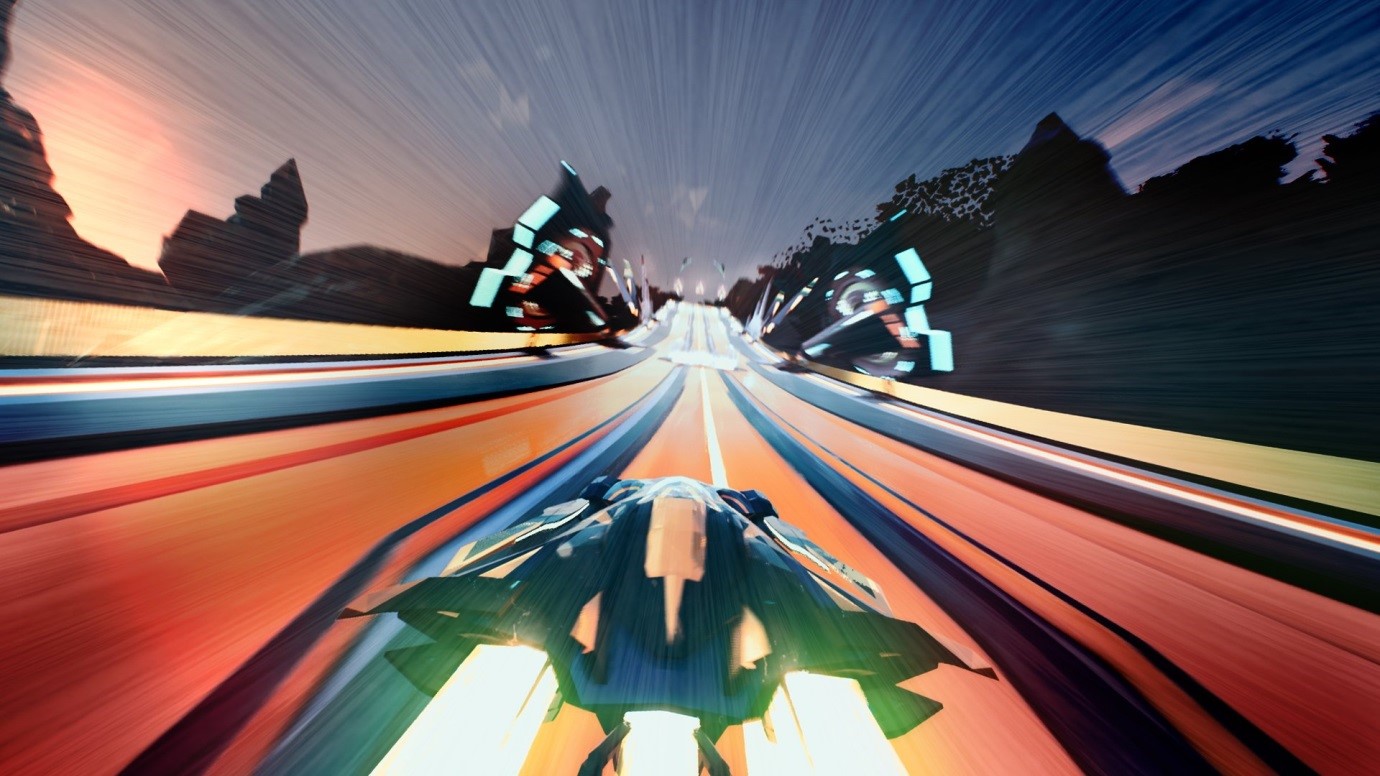 Careful control and mastery of physics is important when you're racing at more than 800 km/h.
Anti-Gravity racing allows us to compete on courses unlike anything you will have seen before.
8. Road Redemption
ROAD REDEMPTION | PC HD 1080p 60fps
Drive head first into the world of post apocalypse America as you enter the brutal and hilarious world of Road Redemption.
Biker gangs rule the roads of America now, settling into an uneasy peace following years of violence until the race begins for a $15,000,000 bounty. Everyone wants a piece of that pie and it's up to you and your gang to beat, smash and race your way to the target before anyone else does.
Currently still in Steam early access, Road Redemption is a hilarious, violent and hugely satisfying take on the racing genre that outshines many AAA games.
We love the way it feels and the next time you see someone on a motorbike, you'll struggle not to picture them, baseball bat in hand as they mow their way through the traffic jams of the post apocalypse.
High octane violence has never been so fun.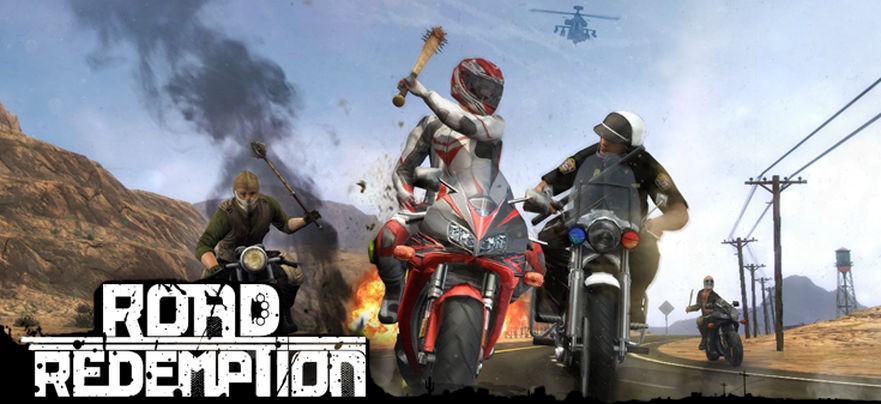 Violence in the fast lane, as hilarious and fun alone as it is when playing with (or against) friends.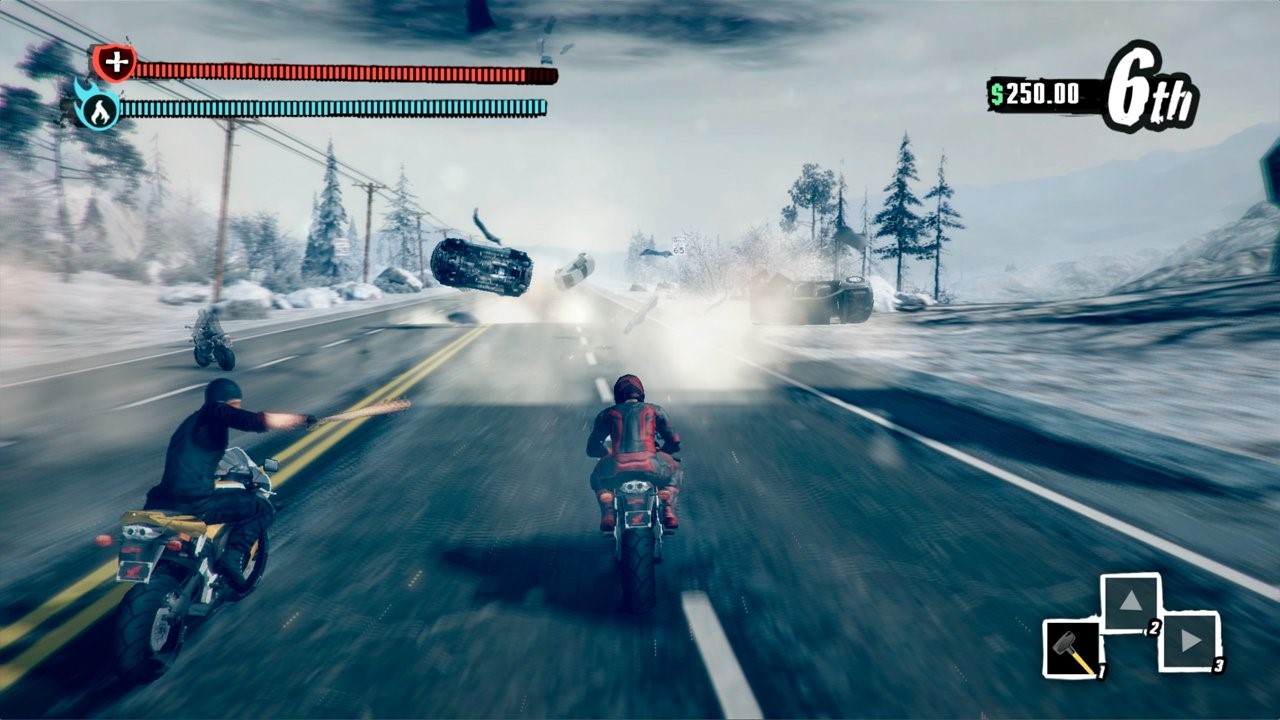 Choose from a variety of intense melee weapons, or when you don't feel like getting up close just mow down your rivals from afar with your pistol.
7. DiRT Rally
DiRT Rally - Gameplay (PC HD) [1080p]
DiRT Rally is a beautiful game from the incredible sound design to the next generation, 90fps visual experience.
DiRT allows us to drive some of the world's fastest off road cars on some of World Rallycross's most famous circuits in both single and multiplayer races that are edge of your seat, manic fun.
DiRT Rally isn't just for the screen though, jump into the driver's seat and experience the next generation of immersive driving simulation with full VR support on all tracks available for VR players.
We love this game and highly recommend it for fans of rallycross racing and competitive off road driving alike.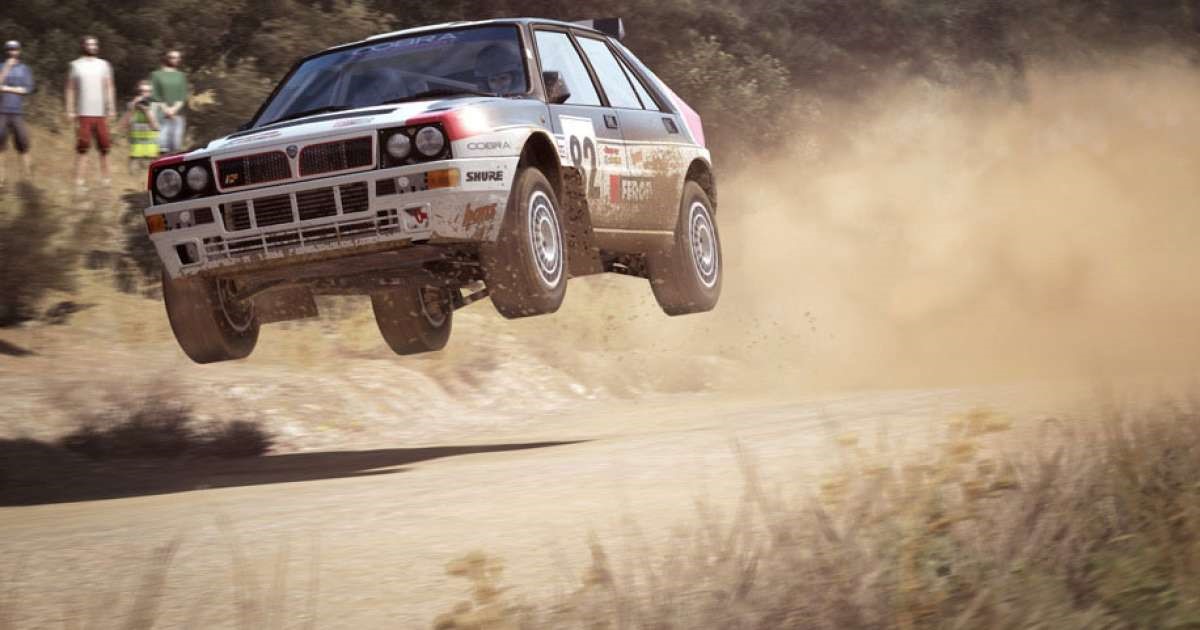 DiRT Rally features Intense, challenging tracks that require expert levels of control if you want to be the best.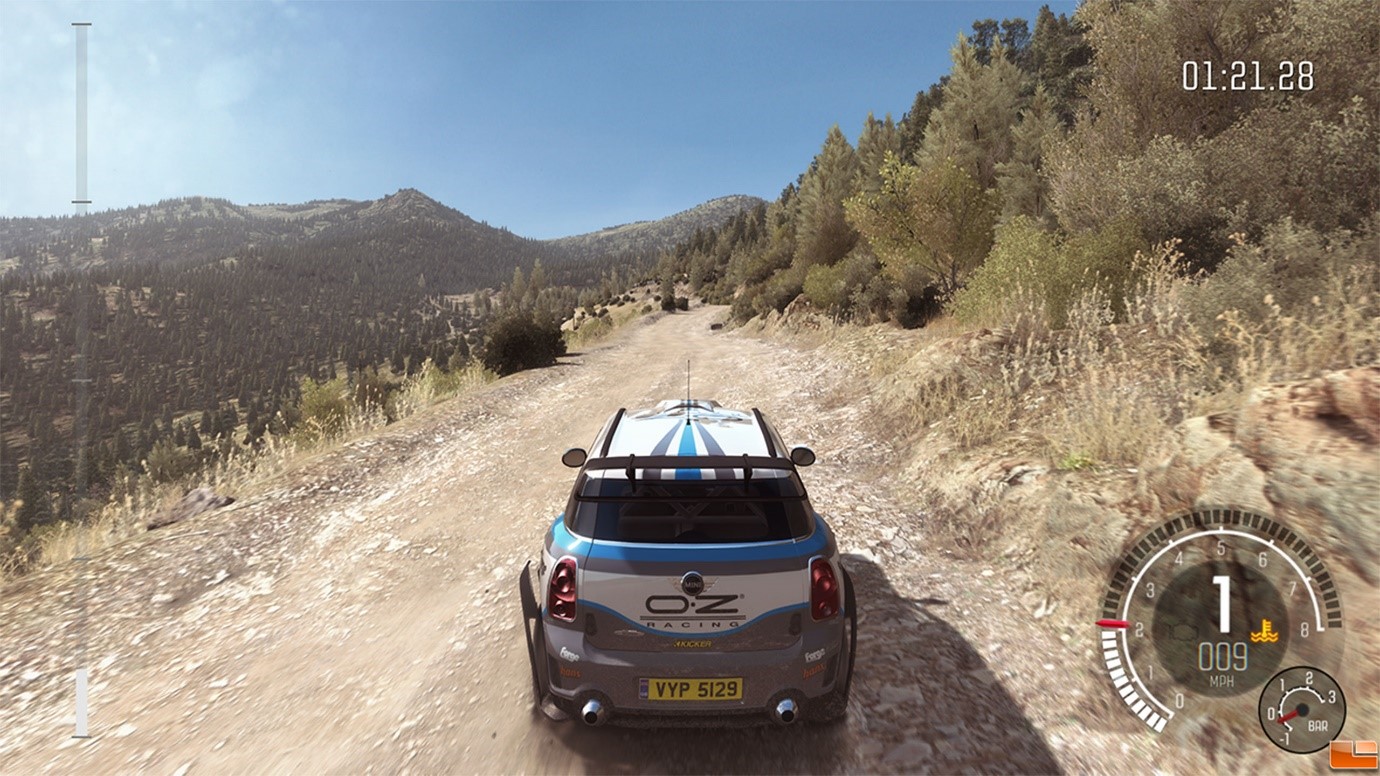 This game will blow you away visually, and with full VR support DiRT Rally is sure to be a genre favourite for years to come.
6. DiRT 4
DiRT 4 | Gameplay trailer | Be Fearless [UK]
Set for release on the 9th of June 2017, DiRT 4 is set to change the racing genre forever and we're incredibly excited for you to be able to play the next iteration of the critically acclaimed racing giant.
Aside from the stunning audio and visual experience, Dirt 4 offers a huge variety of exciting modes to play. From open event Joyriding in racing trucks to the official tracks of the FIA World Rallycross Championship, the adrenaline is set to full throttle for the Latest entry to the DiRT franchise.
But that's not all, what has us really hyped is the new design direction of DiRT 4 which also includes Your Stage; a new rally circuit creation tool which will allow players to produce thousands of new unique tracks for themselves based on their own parameters.
With so much potential replay value and the adrenaline intense experience we have come to expect from the DiRT franchise, DiRT 4 is set to be one of the best releases of 2017.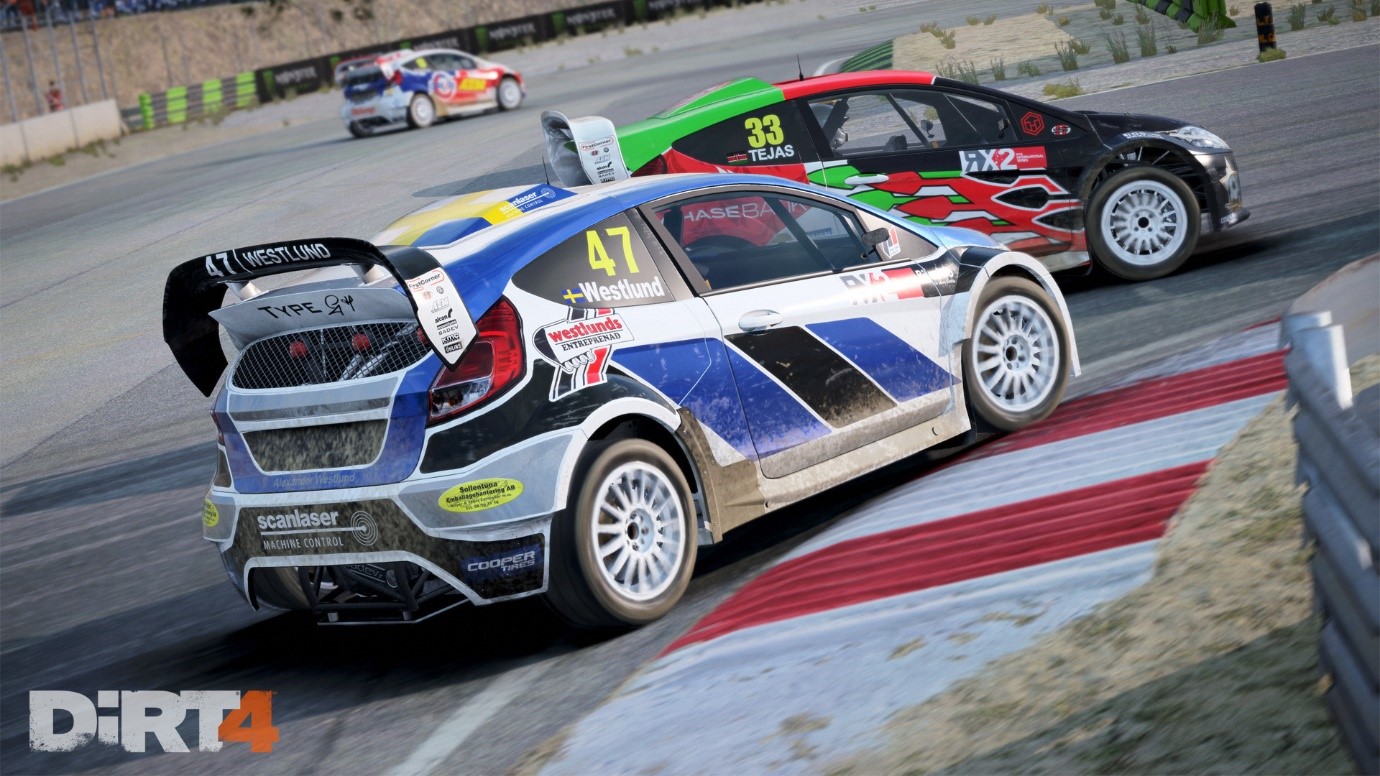 Customise your car and head out onto a near infinite number of custom tracks in DiRT 4. Rally racing will never be the same.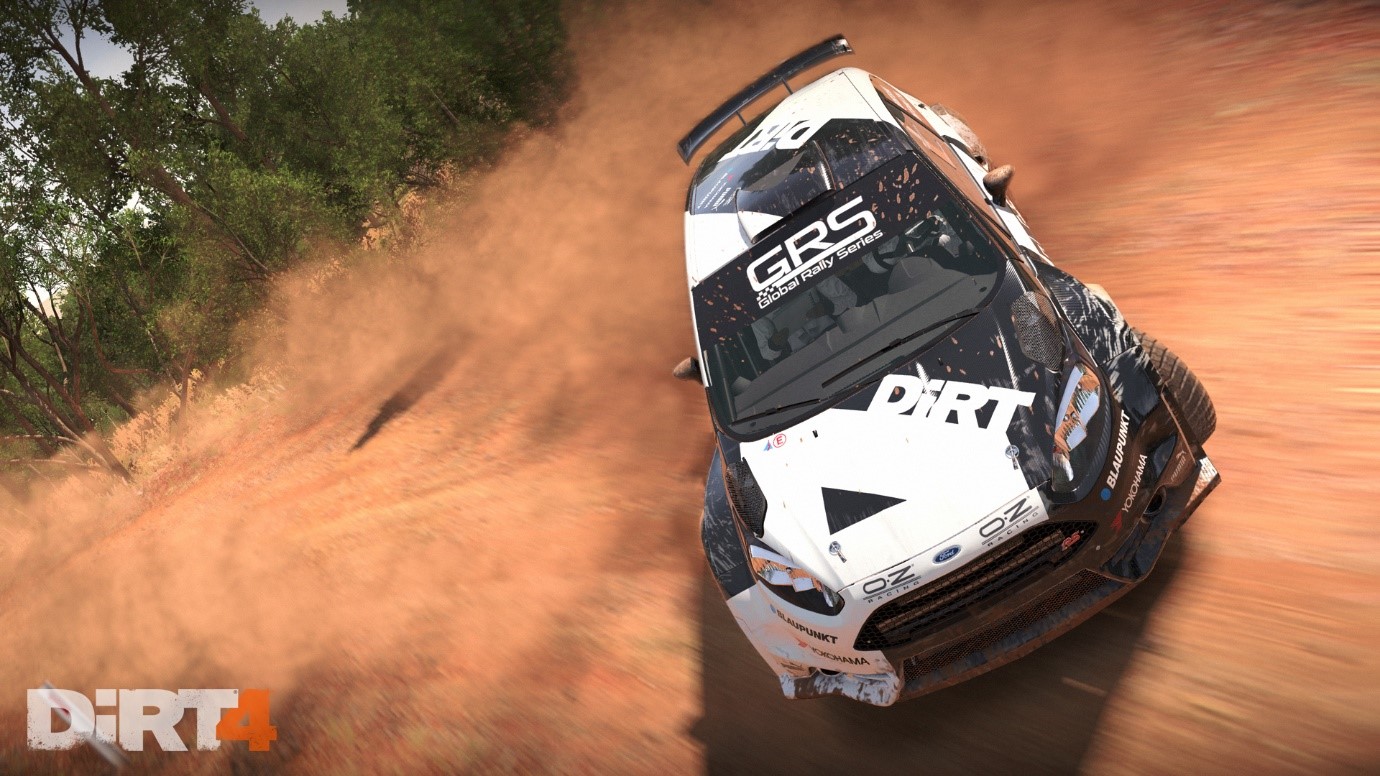 Take the action off road and experience some of the most exciting tracks ever made for racing
games.
5. Forza Horizon 3
FORZA HORIZON 3 GAMEPLAY (Drifting, Racing, Off Roading)
Take charge of the Horizon Festival and rule the roads of Australia in Horizon's largest open world driving game ever.
Featuring a host of Australia's most beautiful environments, Forza Horizon 3 is the prettiest Forza game to date. With over 350 fully customisable cars with full cockpit views, Forza is getting closer and closer to reality with every game in the series.
Horizon isn't just about racing though, there are some awesome co-op features as well. You can hire and fire your friends, explore in convoys and even get them to help you manage the festival as you attempt to attract the biggest crowds to Horizon.
With all these features in addition to its great environments and stunning good looks, we love this game and think you will as well.
The natural beauty of the Australian outback is yours to explore in Forza Horizon 3.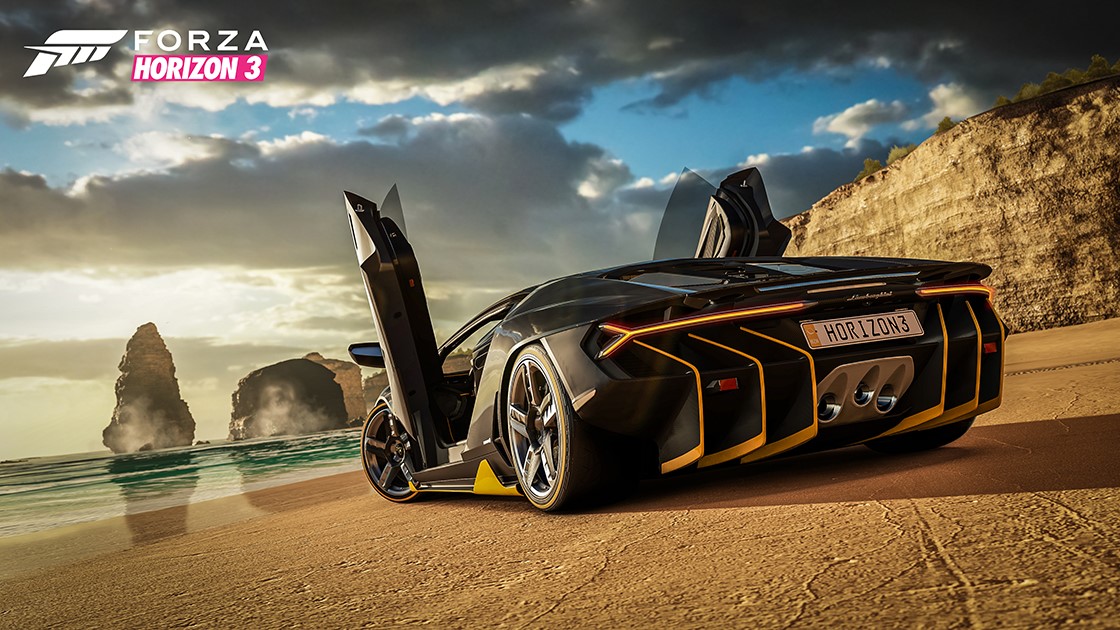 The cars of Forza Horizon 3 are more stunning than ever.
4. Forza Motorsport 6
Forza Motorsport 6: Apex Gameplay (PC HD) [1080p60FPS]
Forza Motorsport takes up the legacy of its franchise by providing us with a beautiful, realistic and fully realised racing game for PC.
Forza has over 450 cars to race on a variety of incredible courses, with every car featuring working cockpits.
That's not all though, Forza's engine that provides us with full damage and weather difficulties to consider while we race in various environments and conditions. 60FPS driving has never been so good.
So with a host of the world's fastest and most glamorous cars at our fingertips, who could say no?
Race some of the most loved cars of our time in glorious high definition.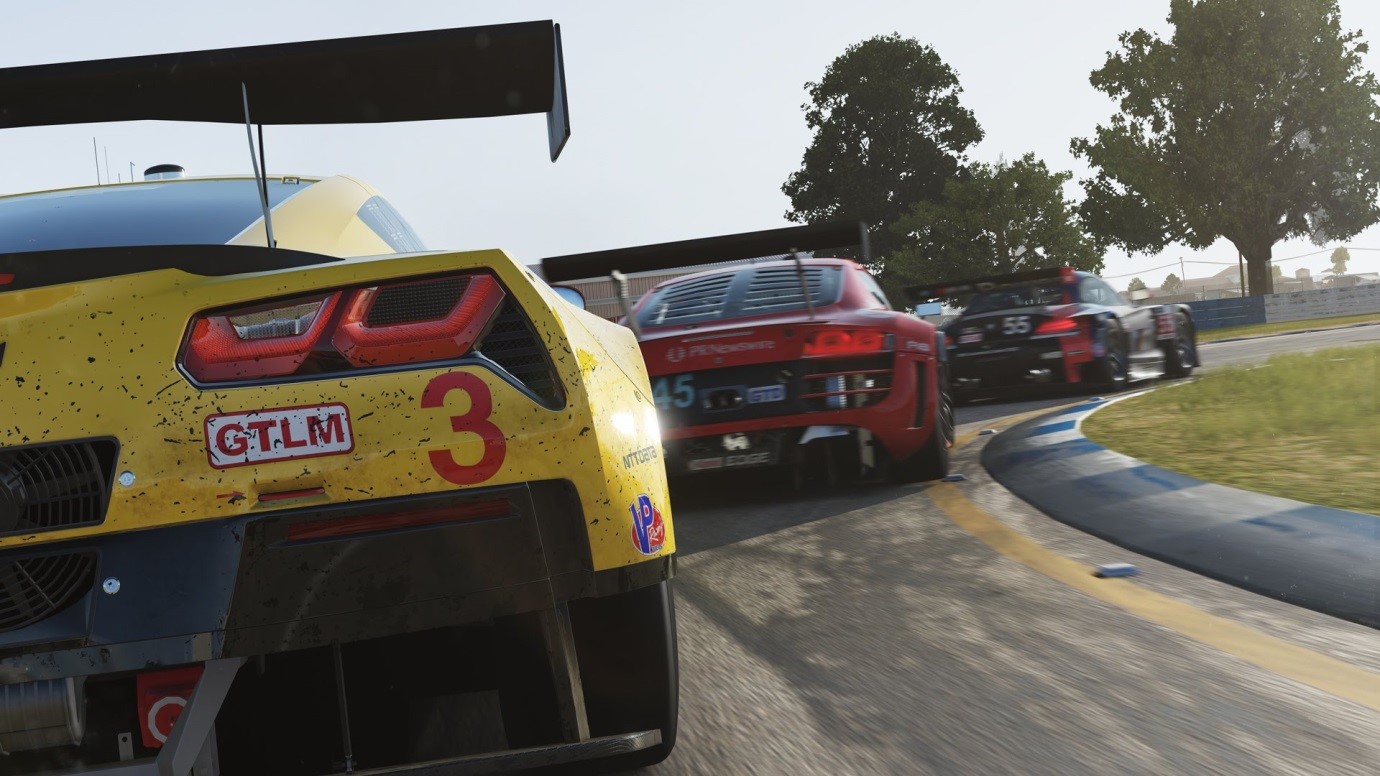 Race with friend or foes as you take your carefully tuned machines onto some of the world's greatest tracks.
3. F1 2016
F1 2016 Gameplay (PC HD) [1080p60FPS]
F1 2016 is all about one thing: creating a seamless Formula 1 gaming experience. This is something it achieves exceptionally well, with every track of the 2016 F1 grand prix available to race on. Also included is a full roster of 22 drivers for the 11 racing teams that fans of the sport will know so well.
F1 2016 immerses players in the full formula one experience, far beyond the tracks and league itself you must also work with agents, engineering and other teammates to develop your car in a deep and unparalleled career mode experience that spans 10 seasons.
Will you join the greats at the top of the most prestigious motorsport in the world? We think you will, because F1 2016 is a masterpiece and we highly recommend it.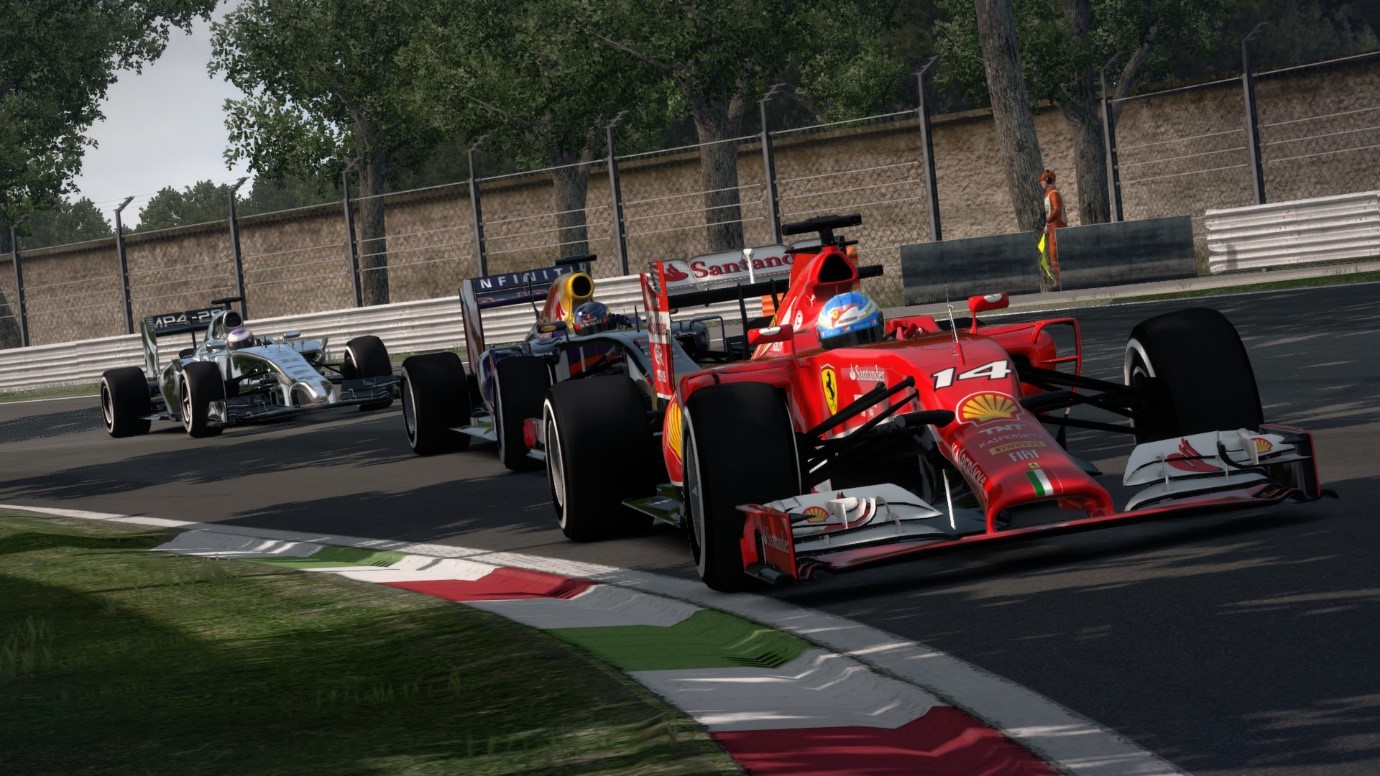 Become a driver for one of the 11 famous teams of F1 and rise to greatness.
Every track in this game is a near perfect representation of their real-world counterpart.
2. Driver: San Francisco
Driver San Francisco: Trailer
Personally, I think Driver: San Francisco is an underrated masterpiece in the racing genre. Originally released in 2011 by Ubisoft, Driver: San Francisco puts you in the seat of over 130 muscle and super cars that take car chases to a whole new level.
For a game released in 2011 the graphics were fantastic, compared to current games it may look a little dated. However, none of that takes from the high-octane action that defines the Driver series.
We recommend this game because it is a triumph of action racing, John Tanner is a damn cool protagonist and this game redefined the idea of cinematic video game car chases.
Cinematic Car chases through the San Francisco Bay Area, what's not to love?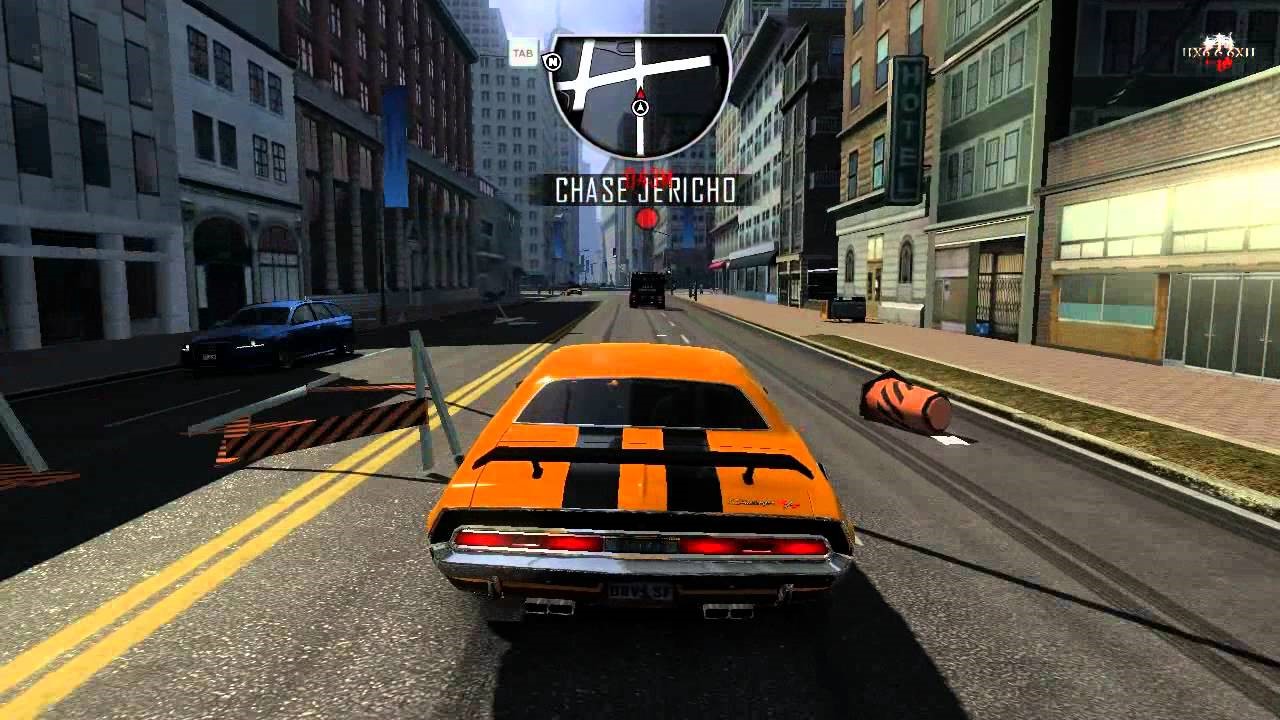 With its unique handling mechanics, Driver: San Francisco is an intense, edge of your seat experience.
1. Project Cars 2
Project Cars 2 Gameplay - THE RACING GAME EVERYONE WANTS ???
Project Cars 2, currently in development by Slightly Mad Studios, is set to redefine the genre of racing games.
More than the gorgeous, top of the line visual experience that Project Cars 2 is set to offer; this game takes its title of racing simulator very seriously. Offering over 170 Licenced cars and more tracks than any racing game in history, the sheer variety of vehicle types, motorsport classes and features is staggering.
In many ways, this is the racing game many of us have always wanted and with their homebrew LiveTrack 3.0 technology, Project Cars 2 promises to offer us the most realistic simulation of road conditions ever.
But that's not all, Project Cars 2 is set to take the Racing genre and place it at the pinnacle of new eSports by providing robust and competitive functionalities to support the all new online championships in the works. So if you think you have what it takes to go pro on the racing circuit, Project Cars 2 could be your next big break.
With all its features, beautiful visuals and exceptional simulation of some of the coolest cars in the world today, we cannot wait for you guys to be able to play it on full release.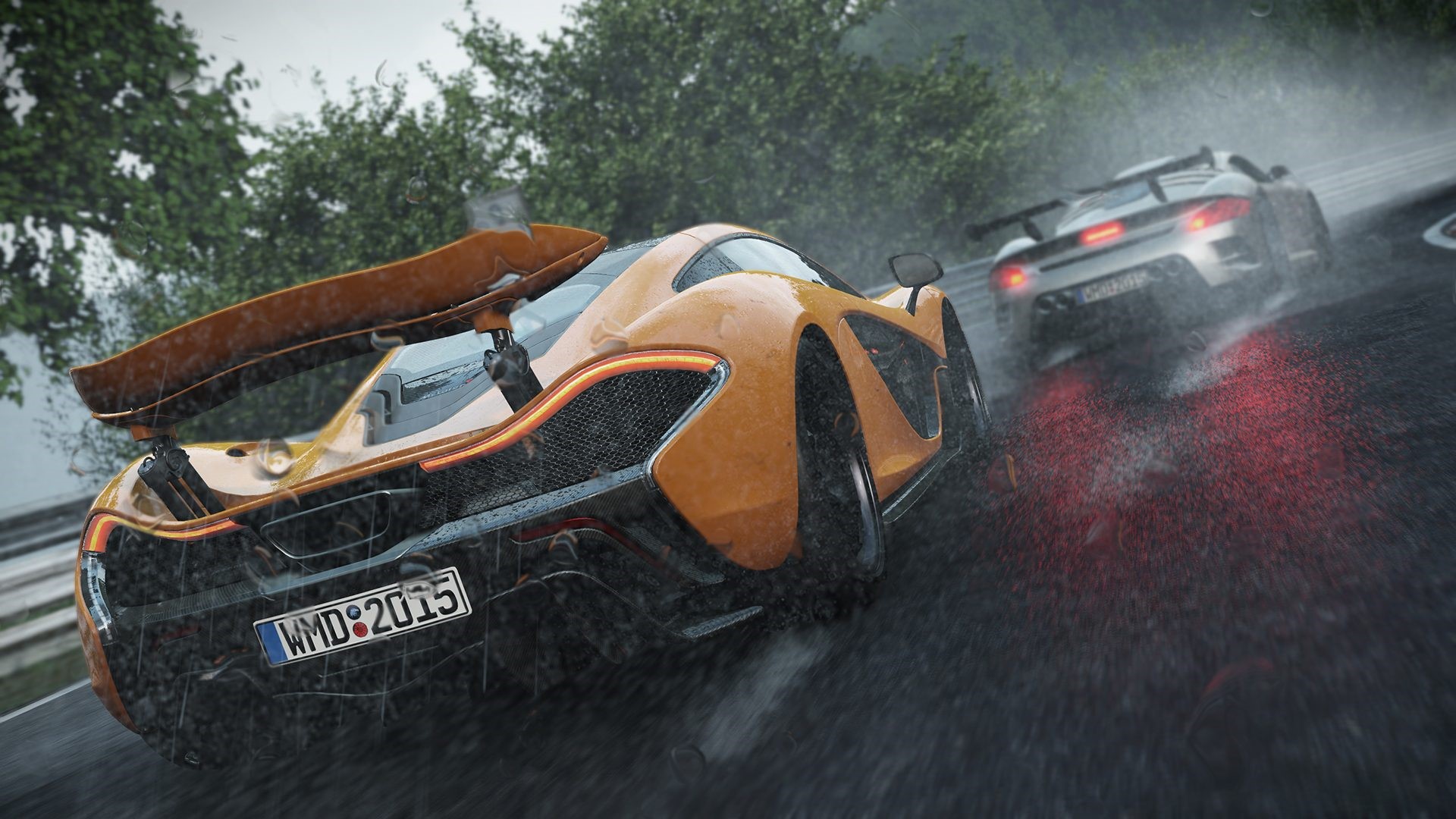 LiveTrack 3.0 technology means that you will have to modify your driving style to suit the weather, humidity and altitude if you want to get the jump on your opponents.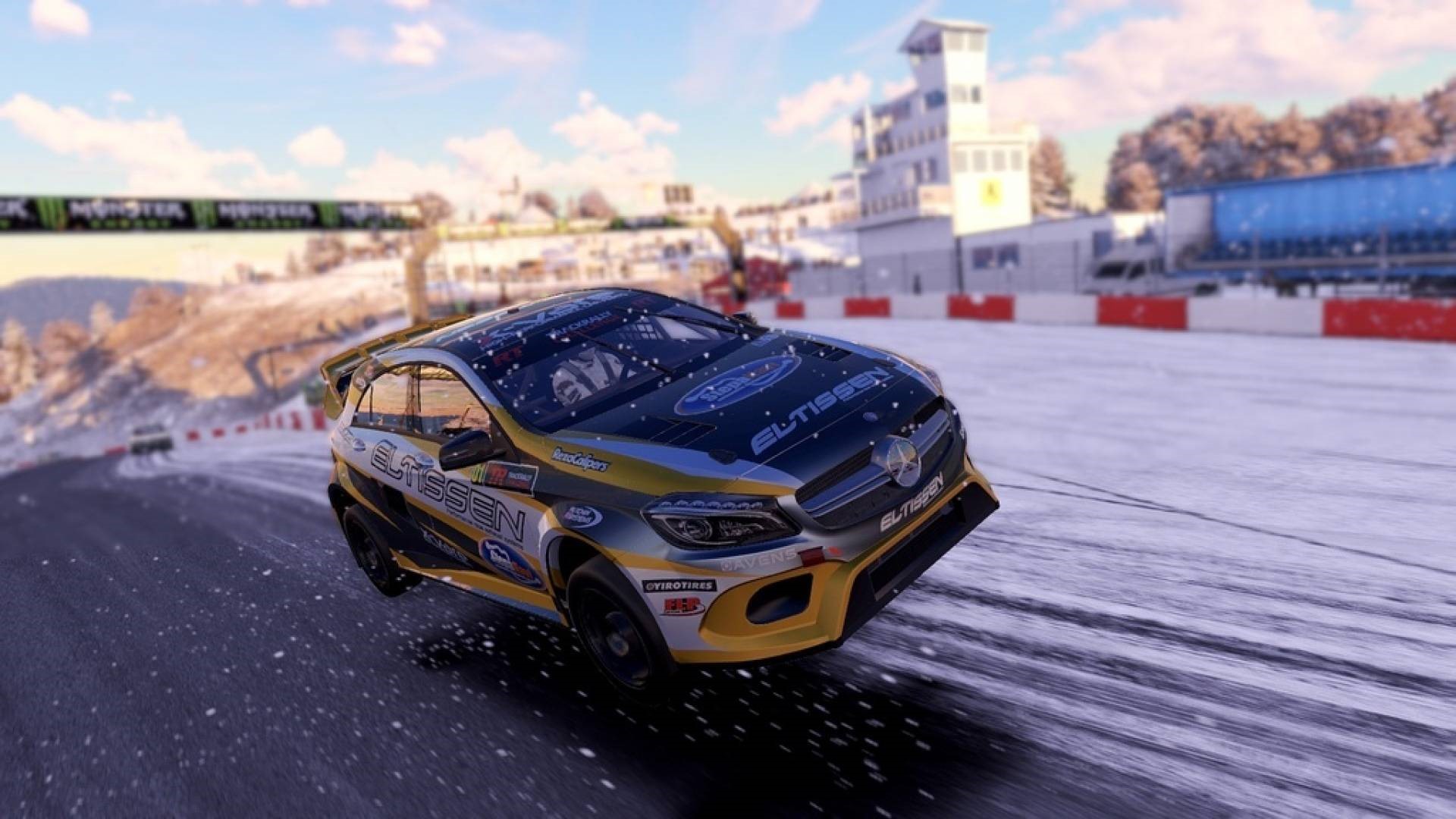 No matter your choice of motorsport, be prepared for an amazing experience with Project Cars 2.
Like this article? Check these out as well: