Top 10 Best Racing Games For Kids
Updated: 19 Sep 2020 4:02 am
Occupy your kiddos with high octane. Check out these games you need to try out!
          Speed is a sensation that captures many people. What is it about high speeds that excites us to the point of abandoning safety just to get a glimpse of it? Nobody is exempt from the addiction. Men, women, elders, and children all are capable of having the need for speed. So if your kid is looking to get behind the wheel at an early age and know what it is like to "gotta go fast", sit them down and introduce them to some of these games. I present to you, the ten best racing games for your kids (in no particular order).
10. Cafe Racer (iOS, Android)
Cafe Racer gameplay
     Indulging your fantasies of weaving in and out of traffic, Cafe Racer brings you all the fun of speeding down the highway with none of the risk. Great for any age you can receive the thrill of squeezing through tight spaces and darting to the finish line in a first person motorcycle racing game. 
     Earn money by performing reckless stunts to upgrade your bike or even get you a new one! Race in all times of the day and even in multiple locations where you can experience the open road in a whole new way. Is the game not hard enough? Crank up the difficulty level for added bonuses! Destroy downtime with Cafe Racer and live out your motorcycle dreams!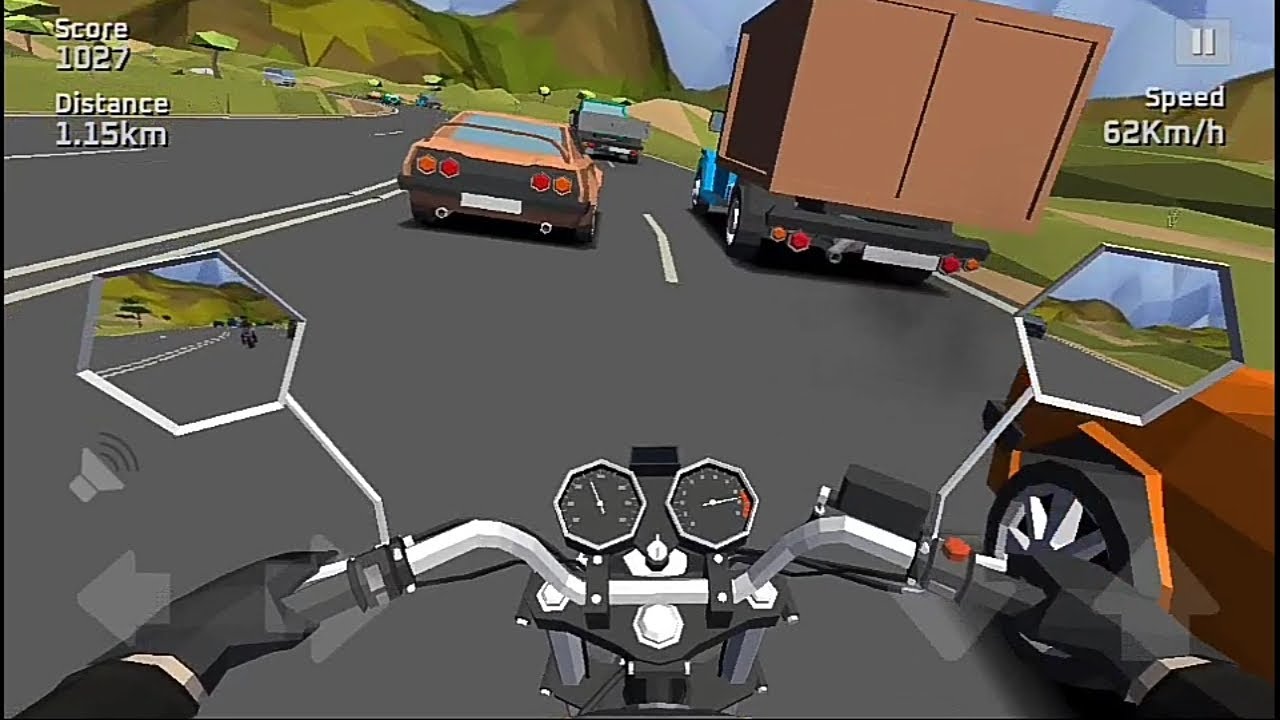 Zip through traffic and beat the clock!
9. Smashy Road: Wanted 2 (iOS, Android)
Smashy Road: Wanted 2 gameplay
     Out maneuver the police in Smashy Road: Wanted 2. The name of the game is simple; The more you smash things, the more money you get. There aren't many places in real life that have the same rules so you better take advantage of this! The police are after you and they'll use whatever pit maneuver or dirty trick they have to make you pull over or to bust your car. Race quickly! After you've been caught, use your coins to buy new and faster cars!
     This game is fun for all ages with super simple controls and not much more to understand! The game is fast paced, easy to progress through, and great for anyone who needs to sit still for an hour or two. Have fun with close calls, near misses, and the occasional explosion!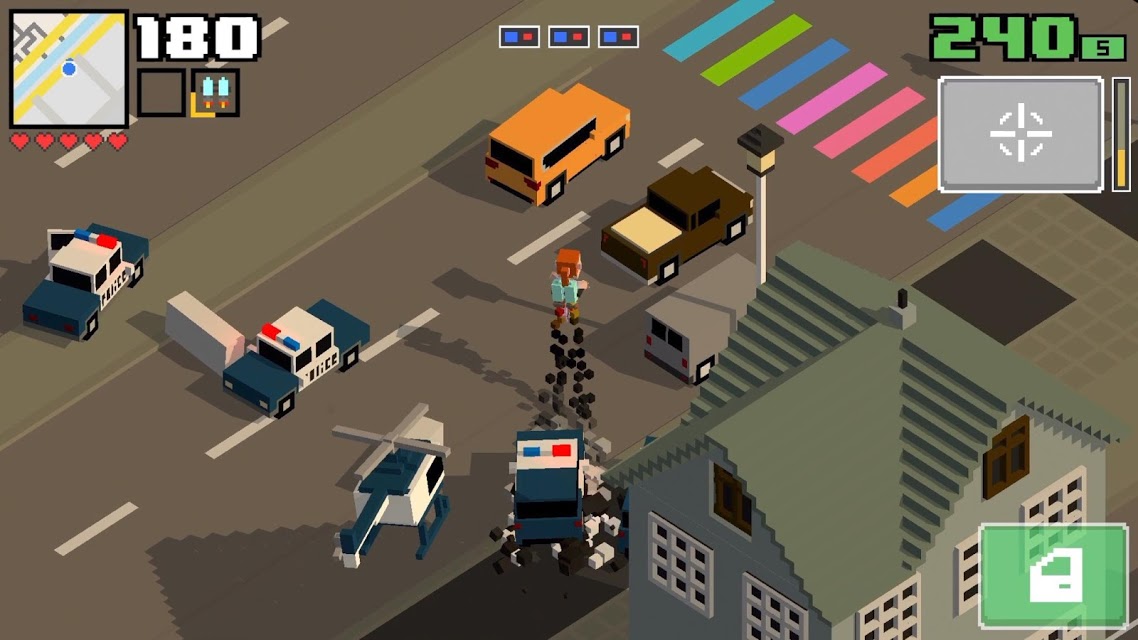 Drive your hardest to get away from the cops. If that doesn't work, run!
8. CSR Racing 2 (iOS, Android)
CSR Racing 2 gameplay
    CSR Racing 2 is a beautiful looking drag race mobile game. Conquer the nighttime streets with the car of your choosing and climb up the race ladder. The controls are simple as you time your shifting just right to utilize every second down the drag strip. Join a crew and claim your territory on the leaderboard as you race, customize, upgrade, and race again.
     If exotic cars aren't your style, NaturalMotionGames also has CSR Classics that let you restore classic muscle cars which is also available wherever you download apps. Nonetheless, if you are looking to fulfill your high octane dreams in an easily learned but challenging to master drag racing game, look no further.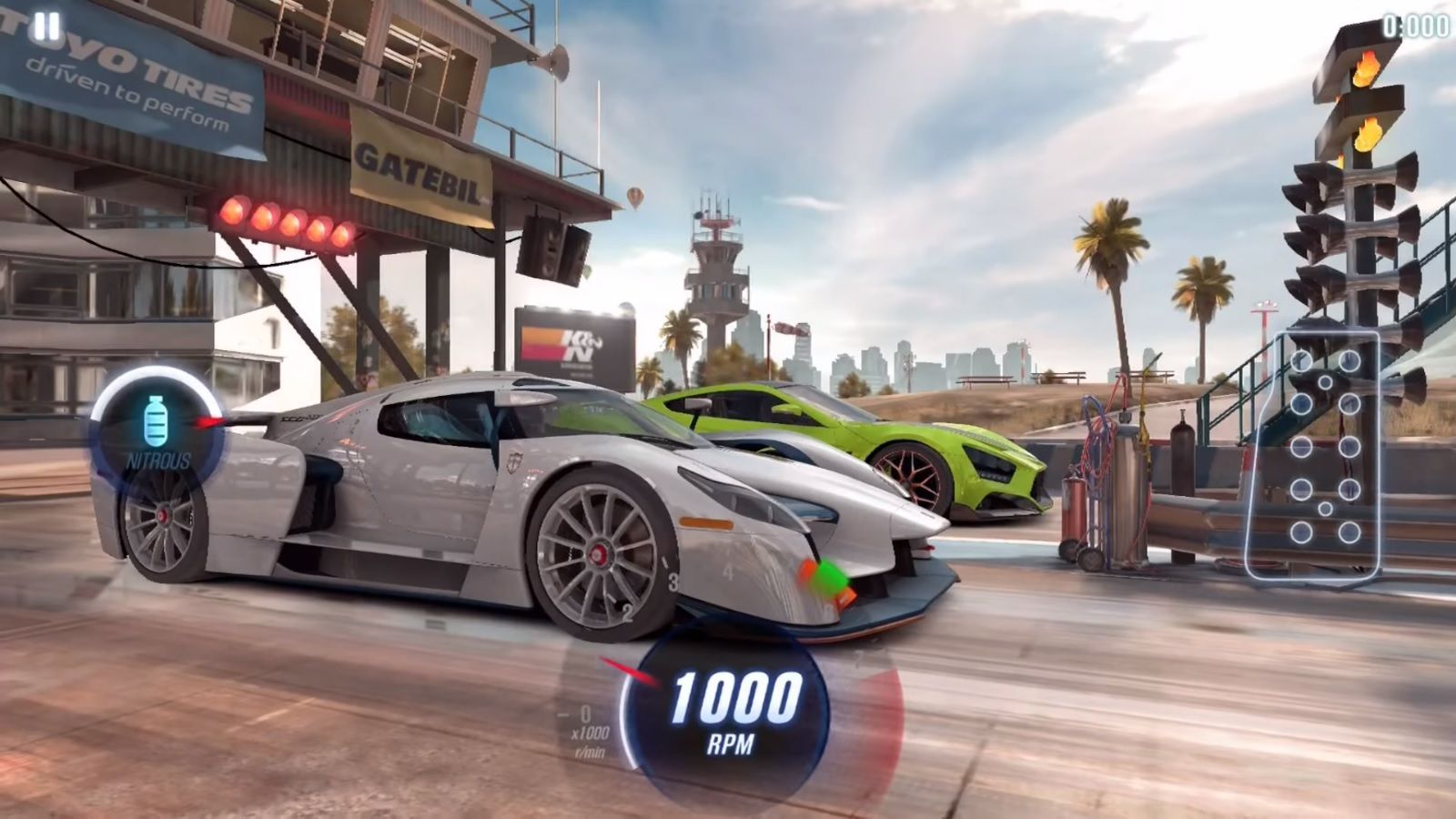 Race expensive cars at breakneck speed down the drag strip!
7. Team Sonic Racing (Xbox One, PS4, Nintendo Switch)
Team Sonic Racing gameplay
    Put your seatbelt on and join Team Sonic Racing. Race across twenty one different tracks, all pertaining to different locations of the main Sonic games. While it shares many features with similar arcade racers in regards to it's race track powerups, the thing that really sets this game apart from anything like it are the teams function. 
     Racing in teams of three gives you allies in the race and other benefits. For example, the team leader will leave behind a yellow trail in which his teammates can drive in for an extra boost. Items can be passed around and players can help teammates in need with added bonuses. This game is truly something new in the industry and stays true to what Sonic is all about, going fast!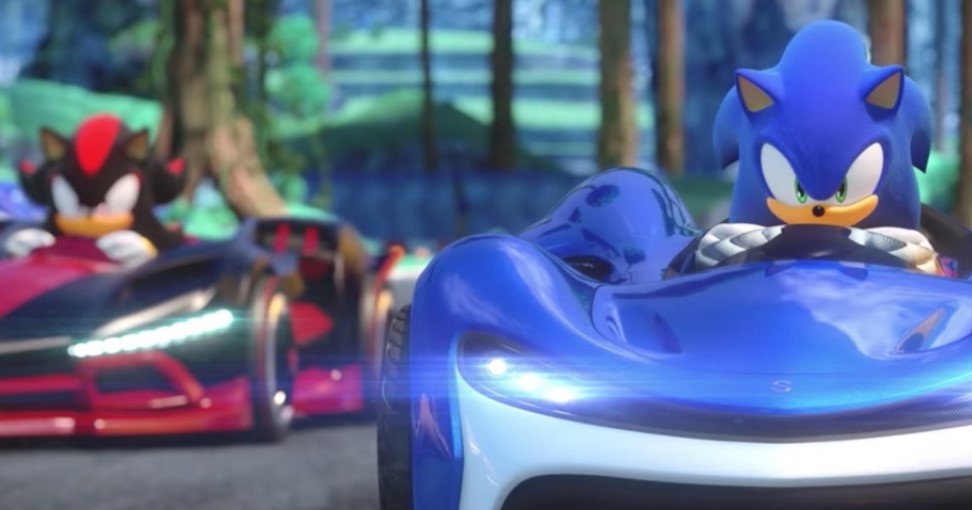 Pilot incredibly fast cars belonging to some of your favorite Sonic characters!
6. VR Karts (PSVR)
VR Karts gameplay
     Maybe your kid is getting stir crazy. They want the feeling of speed but regular games aren't cutting it. You might want to introduce them to VR Karts. Utilizing the Playstation VR technology, VR Karts puts you in the wacky world of cartoon kart racing. As you zip around the course you will find items that make your day better or your opponent's day much worse. These will range from personal boosts, to missiles, to bee hives you can throw at other players.
     Take a look around while you race, and watch your back because everyone is racing for the gold trophy. The controls are easy to understand and learn, the courses are winding but manageable, and the feeling of driving a go-kart in your very own living room will be an experience all in itself.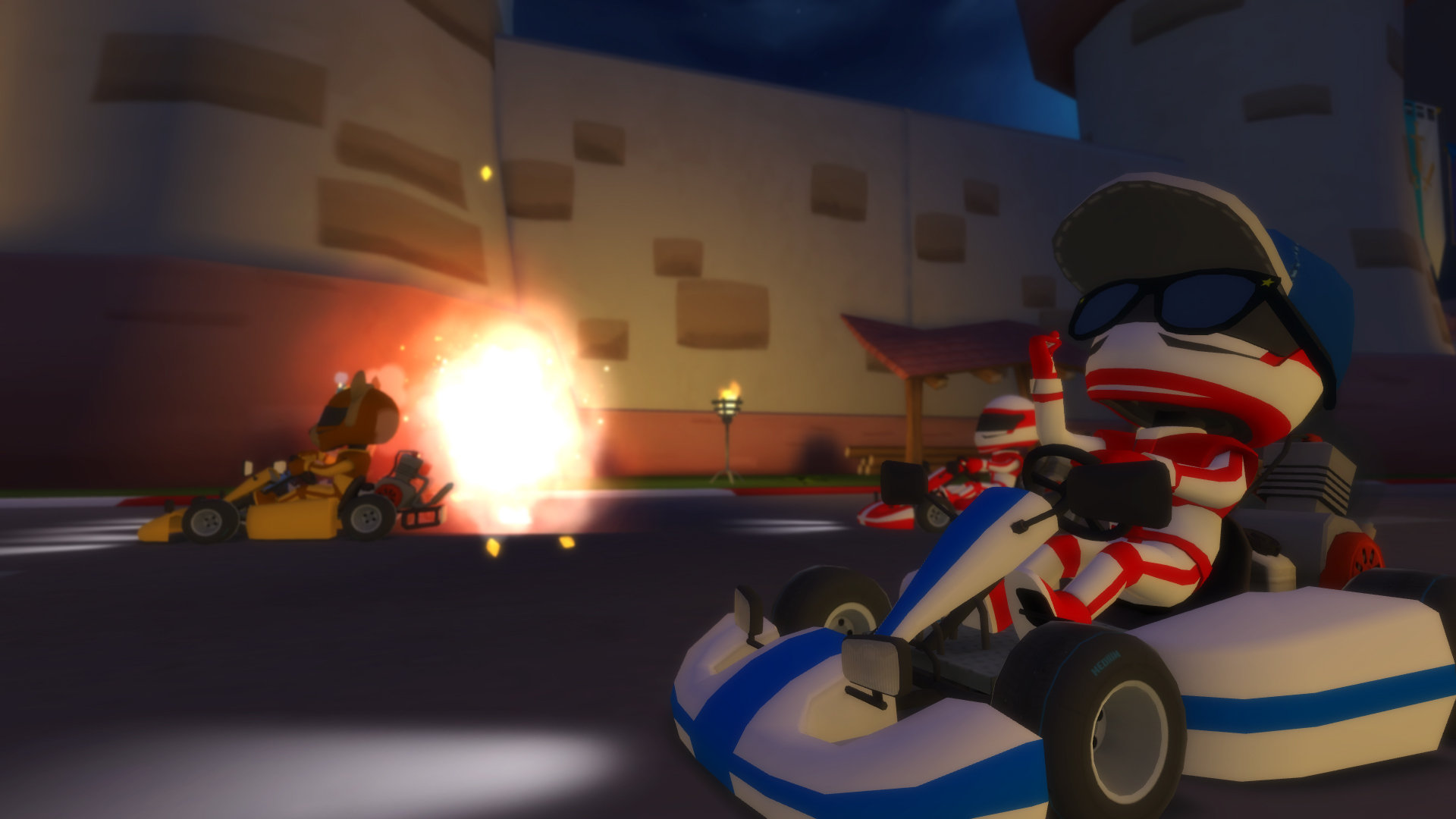 Race you hardest and do whatever it takes to get ahead of your competition.
5. Burnout: Paradise Remastered (Xbox One, PS4, Nintendo Switch)
Burnout: Paradise Remastered gameplay
     Burnout: Paradise City was one of my favorite games growing up. I used to head to my cousins house and play this game on his PS3 and I loved every moment of it. The feeling of being behind the wheel of a car (that was fresh out of the junkyard) and driving recklessly down the highway really nurtured my need for speed. The game is built on chaotic driving, crashing, and doing anything to get first. By driving in the wrong lane, crashing your opponents to smithereens, and performing jumps on the wild amount of jumps scattered across the city you fill your boost bar. When it's full, your opponents better watch out! The line between high speed race cars and battering rams become blurred. What makes this game even better is that now it has been remastered for the Xbox One and PS4 (and Nintendo Switch, but the game is twice as expensive on that platform).
     Any child with a car poster in his room will fall in love with this game easily! With so many different cars to choose from it has a way of finding anybody's dream car. Step inside your favorite ride and race to your heart's content, or throw it into a wall and watch it crush like a soda can. Whether it's muscle, tuner, exotic, or even K.I.T.T. (have fun quizzing your kids about that!) that you're looking for, Burnout: Paradise Remastered is all of that.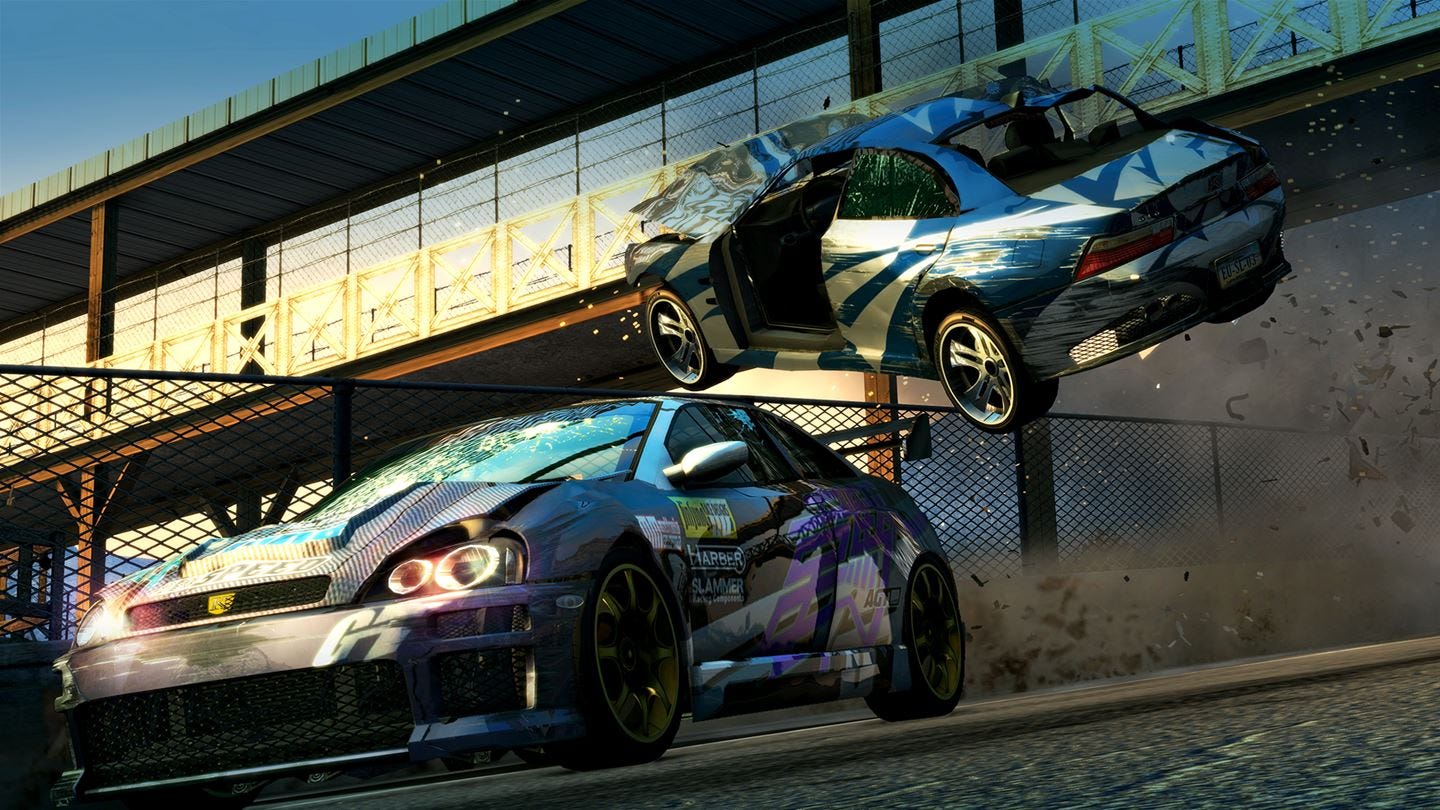 Cripple the competition and take gold. The race was made for the strong. Prove yourself.
4. Asphalt 9: Legends (iOS, Android, Windows 10, Nintendo Switch)
Asphalt 9: Legends gameplay
    Asphalt 9: Legends is as fast paced and "arcade racer" as mobile games get. With so many cars at your disposal and more than enough tracks to conquer, you'll have your work cut out for you. Simple controls allows you to grasp the game quickly and start honing your skills. A majority of the tracks have forks, shortcuts, and tucked away ramps which requires you to think fast and fight hard.
    You might start off slow, but as your progress through races and level up you will be handed faster and faster cars. Test your skills while you barrel roll, flat spin, drift, and jump through coal mines, city streets, and anywhere else that there's asphalt. Any kid who's looking for squealing tires and burning NOS should race to their app store and download Asphalt 9: Legends.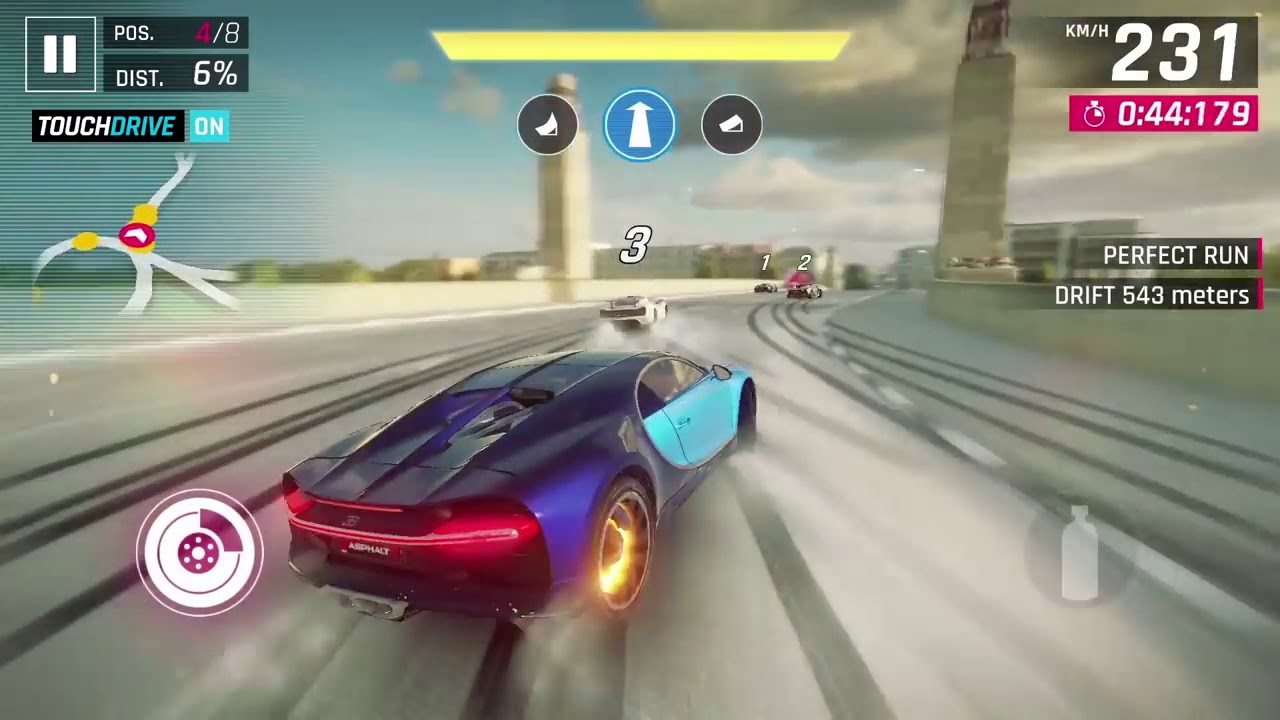 High speed drifts followed by boosted straight aways shouldn't be taken lightly. Do you have what it takes?
3. Hot Wheels: Race Off (iOS, Android) 
     As a Hot Wheels collector I was naturally drawn to this game. If a drag strip took you over a mountain and you got to race head to head with a rival in some of Hot Wheels' greatest creations it would be this game. Take control of the brake and gas pedal as you grapple up steep inclines, fly through loopty loops and careen off jumps. 
     The game looks absolutely amazing and the fact that you can play it anywhere you can take your phone is a huge plus! The controls are simple, but the sound and visuals are off the charts making this a great game for kids! There is so much to do in Hot Wheels: Race Off. Between head to head battles, many different tracks and events, along with upgrading and unlocking each car, they will be entertained for hours!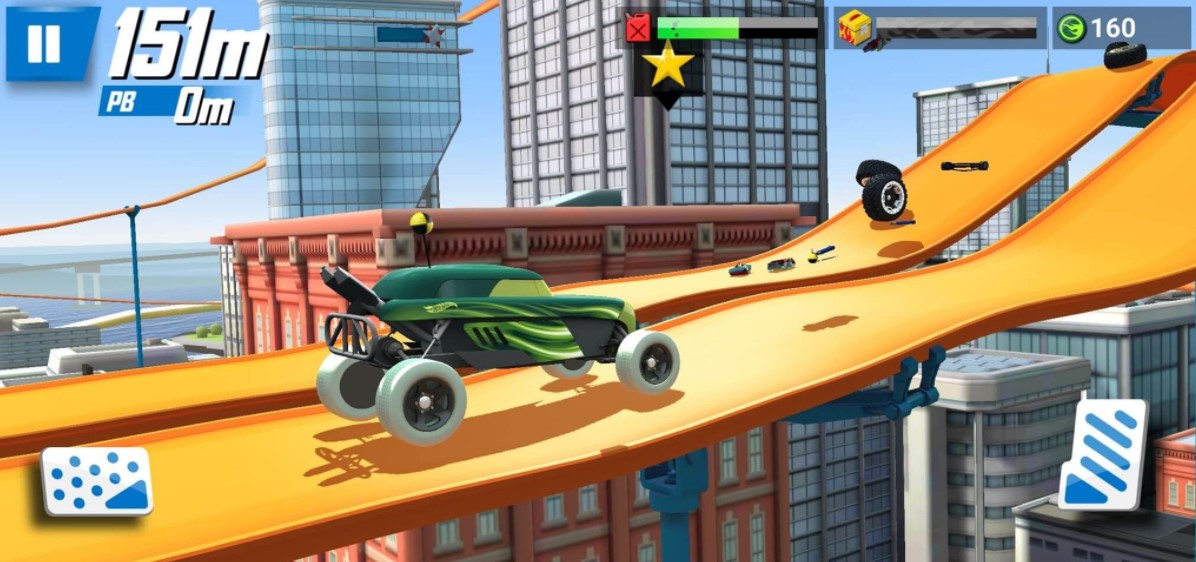 Race up hills, down slopes, and through loopty loops. Will you be the last one standing?
2. Forza Horizon 4 (Xbox One, PC)
    Are you looking for an expansive list of cars to race? How about customizing your ride and showing off? Perhaps buying a house on lake front property is more your thing. No matter your reason, Forza Horizon 4 has it all! An absolutely stunning addition to the Forza Horizon line of titles, number four takes you all the way to Great Britain and lets you shred their roads day in and day out. 
     A never ending to-do list will always keep you busy and in the search of new cars; And don't worry about running out of them because there are new ones available every week! I have spent countless hours in this game (and even bought the $15,000,000 castle if you don't mind me bragging) and I still have fun every time I boot the game up. Forza Horizon's newest feature they bring to the fourth game is changing seasons. Every week the in game season changes and introduces you to a completely different type of challenge!
     The Forza games originated as the racing simulator "Forza Motorsports" however the Horizon line has blended simulator and arcade racer. Nonetheless there is a slight learning curve which makes the game a bit more difficult than the likes of Team Sonic Racing and Asphalt 9: Legends. Forza Horizon 4 is Xbox One exclusive but has recently spread to the PC so if you're looking for a good time, it has to be Forza Horizon 4.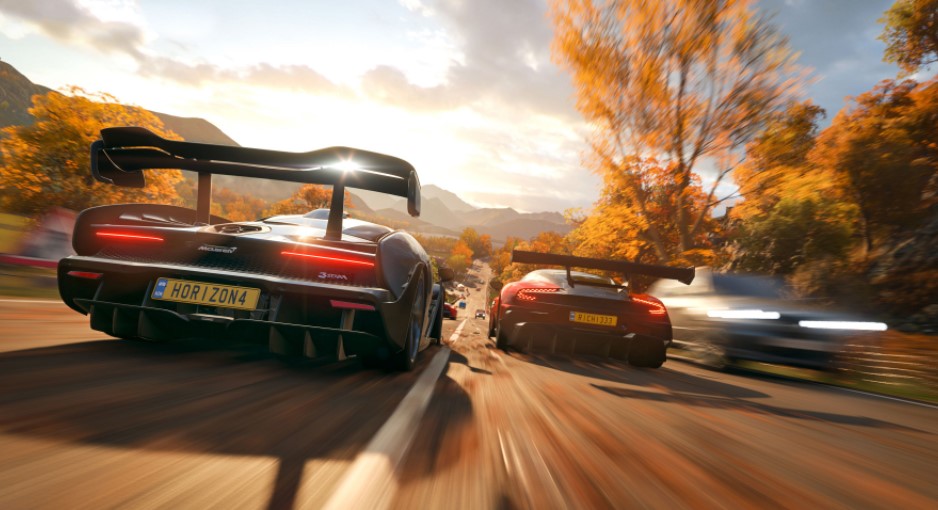 Race your opponents on the streets of Great Britain and claim victory!
1. Mario Kart
     If I had to pick one racing game to play for the rest of my life it would probably be Mario Kart. I'm unspecific on which version to play because all of them are amazing! If you have the console to play it on, then power to you! I grew up playing Mario Kart Wii and loved every second of it. I would wake up every saturday for years and play Mario Kart. It is such a simple game, but it truly requires skill once you begin to excel to faster speeds. 
     Not only is it a fun game to play on your own, but split screen multiplayer makes it ten times better. Invite your friends over or play with your family and enjoy hitting each other with blue shells or flying past them as with the Bullet Bill item. No matter what your skill level is, Mario Kart has a way of challenging it and making you stronger.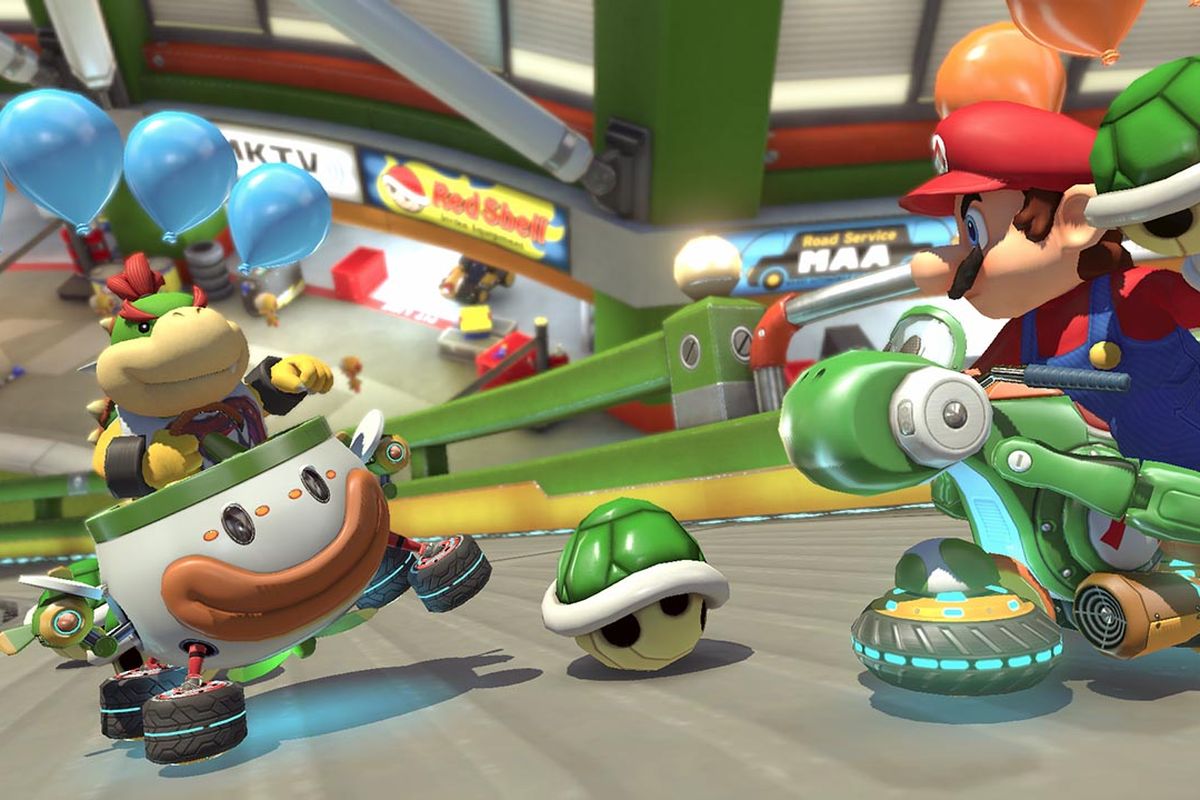 Use shells, mushrooms, and bombs to blast yourself ahead of the competition in Mario Kart 8 Deluxe
 
Want to read more?
Top 10 Best Games for Kids 4-7 (Games That Make Kids Smarter)
Video Games Are Now Being Prescribed for Kids with Sensory Problems and Attention Disorders
Image Gallery