NASCAR Heat 3 Tracks Revealed
Updated: 04 Sep 2018 4:33 am
This is the final layout of the first ever Charlotte Road Course race!
Track #1: Charlotte Motor Speedway Roval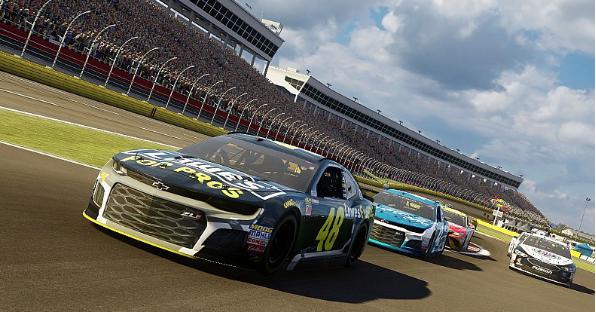 A road course race in NASCAR's backyard!
There are several new tracks that are coming to NASCAR Heat 3; one of which is the Charlotte Roval, as pictured above. We did have the Roval in NASCAR Heat 2 but that was the old configuration. Where turn 7 goes straight into 8 above it originally headed in towards 9 then popped back to 8, but now it's direct. This will be the first NASCAR game to have the final version of the track!
Track #2: Drebin Motor Speedway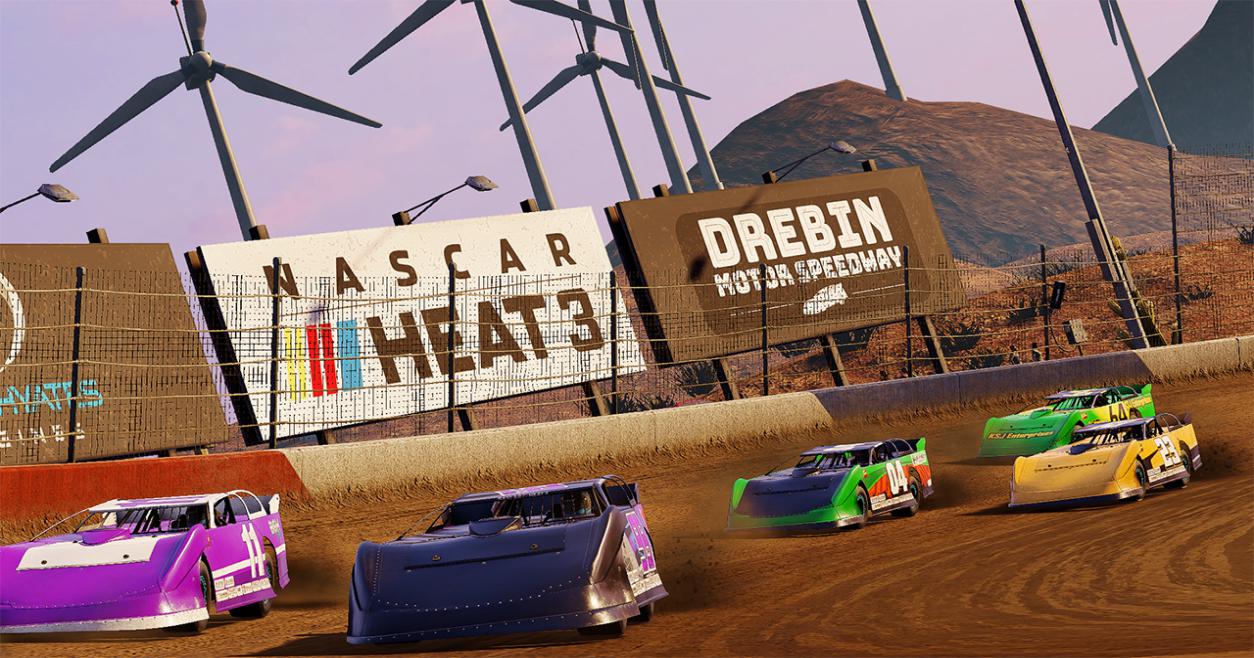 One of the new stops in the Xtreme Dirt Tour!
We have several new additions to dirt racing in NASCAR Heat 3, one of which is Drebin Motor Speedway. This is a fantasy dirt track, one that you won't find in reality. Be that as it may, it looks great. If you've been to the dirt tracks like I have been you can see that the dirt looks here exactly as it'd look at the track.
Track #3: Charlotte Motor Speedway Dirt Track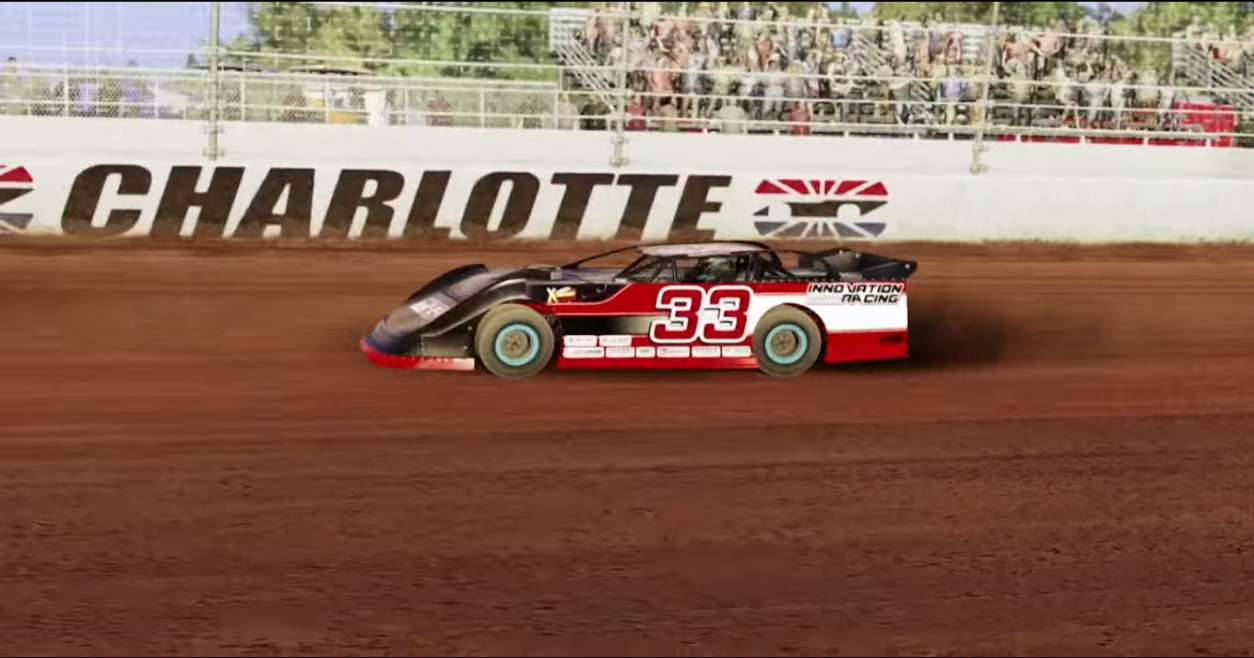 Another spin on a Charlotte track!
Not all of the dirt tracks in the game are fantasy, such as the one at Charlotte proves. This is a real dirt track where you can attend races in person, adding even more depth to the Charlotte name in this game. There's the dirt track, the Roval, and the normal oval track, giving Charlotte the most variety of all the tracks in NASCAR Heat 3.
Track #4: Las Vegas Motor Speedway Dirt Track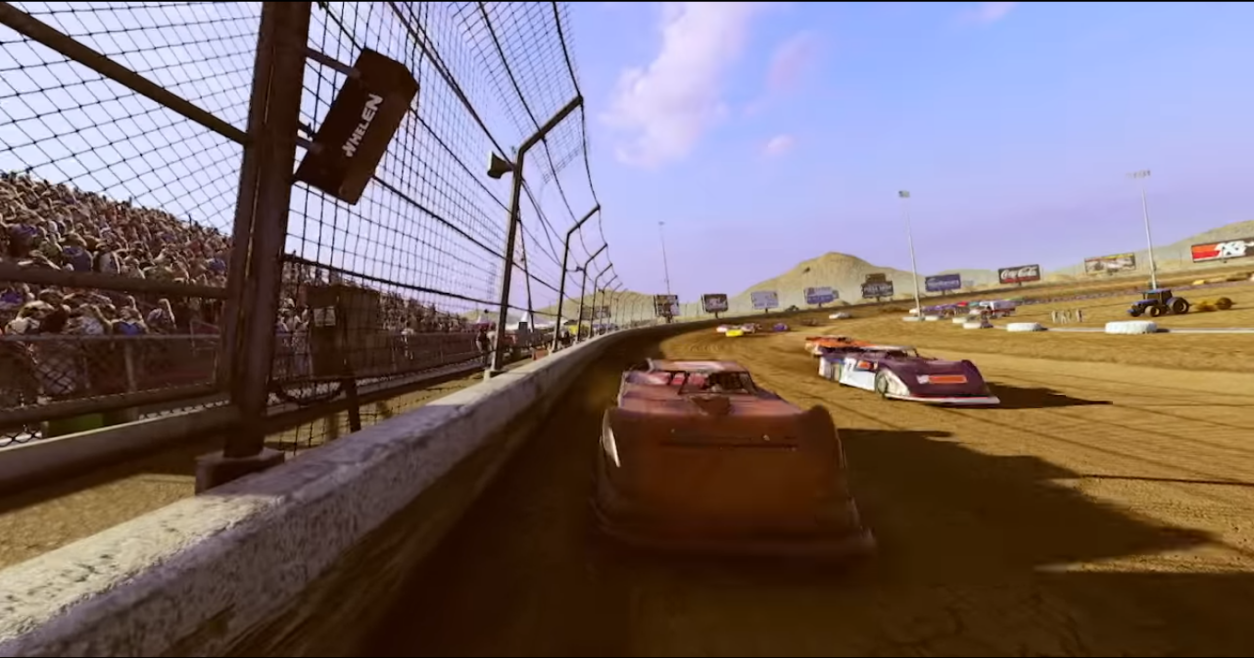 Another real world location added for NASCAR Heat 3!
Las Vegas, arguably one of the most popular stops on the NASCAR circuit, is also represented in the new dirt track side of things in NASCAR Heat 3. You can see the mountains in the background, which are a common sight from the area at the track. The background of this track, and the others, helps make them stand out against each other and adds to the authenticity.
Track #5: Texas Motor Speedway Dirt Track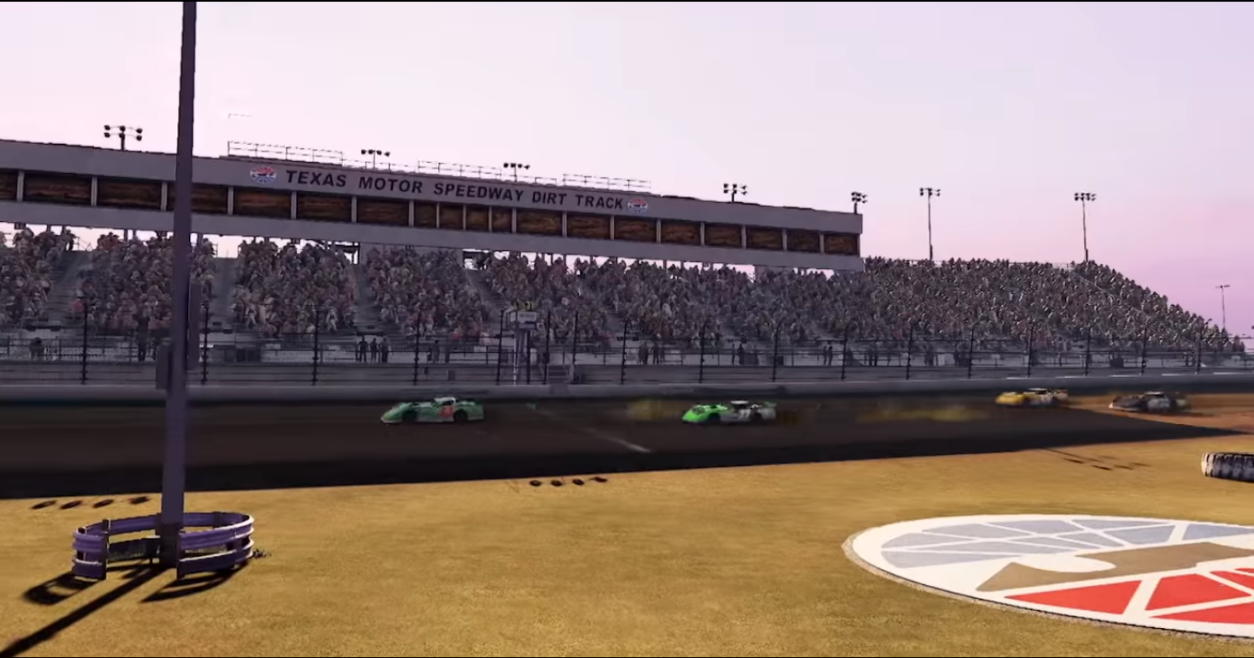 Texas is also represented with their dirt track!
I've been to this track in person and can assure you that based on this image they nailed the look of the track, no question. This is the last of the real world dirt tracks that have been added this year, the others are either full fantasy or are normal asphalt tracks that have dirt added.
Track #6: Bristol Motor Speedway Dirt Track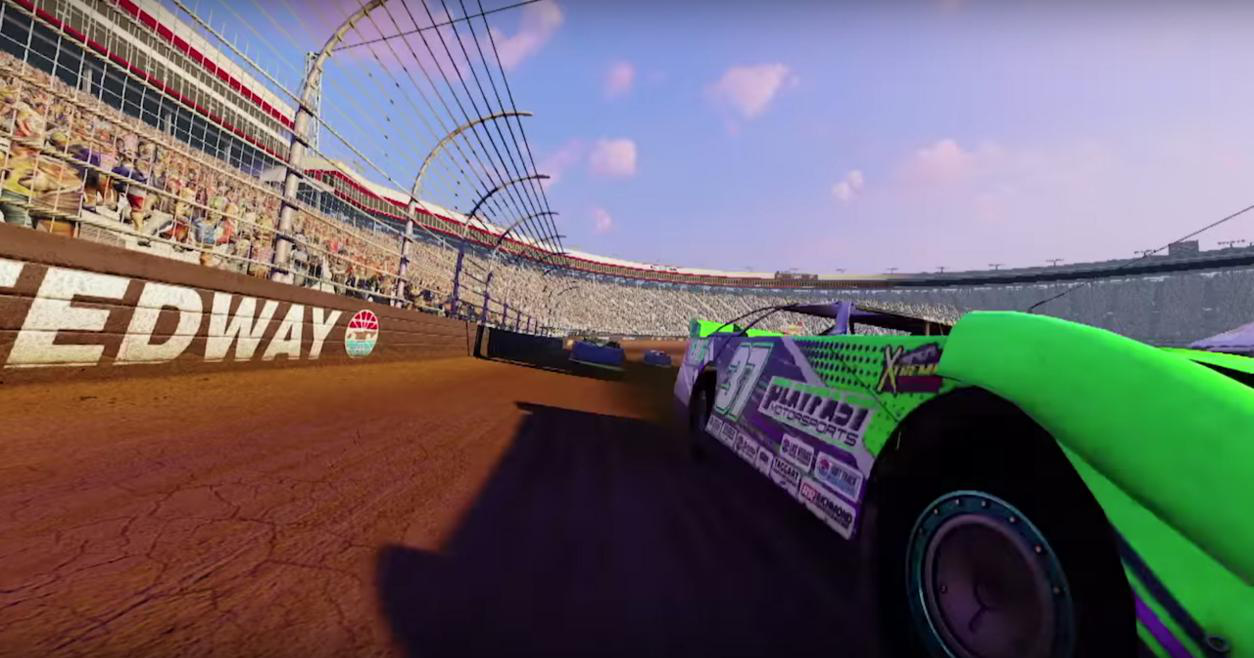 Bristol covered in dirt? Yes, please!
They may not cover Bristol Motor Speedway in dirt and race, but they should! BMS is a track that doesn't have a bad seat, and racing on the high banks of this half mile oval with dirt will just be insane. Definitely will have to be careful with slide jobs going into the massive banked turns.
Track #7: Richmond Raceway Dirt Track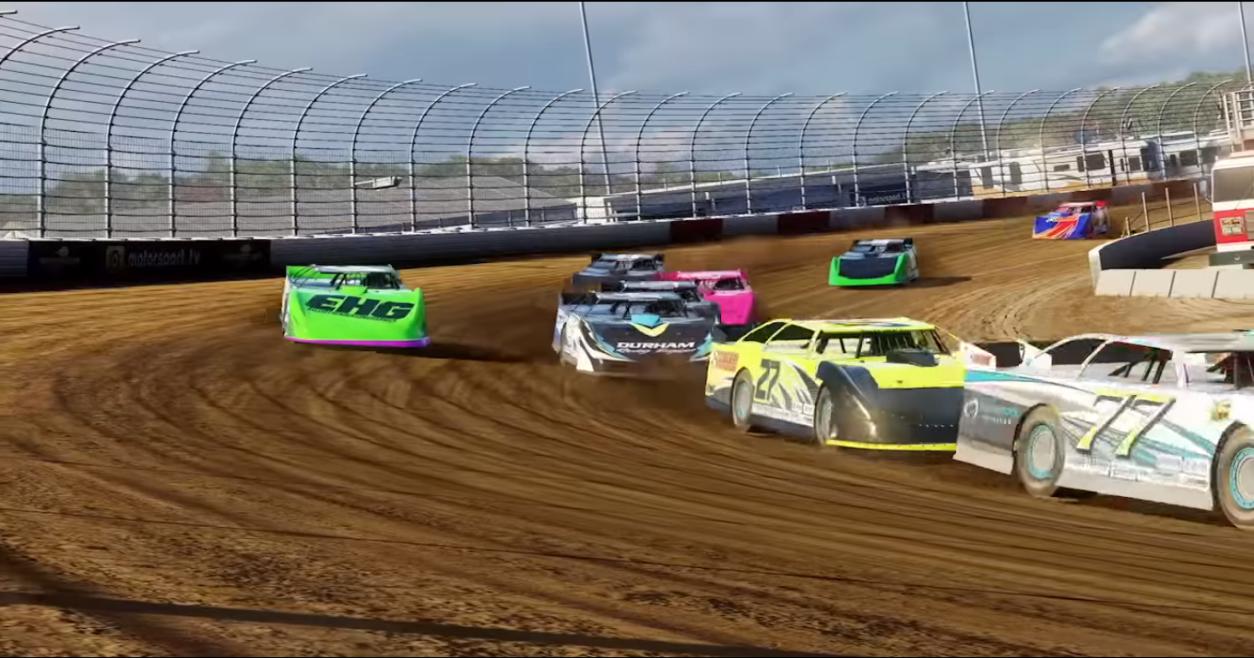 Richmond Raceway is also getting the dirt cover treatment!
This track, similar to Bristol, isn't a real dirt track but rather is based around adding dirt to a real world track. It'll be much more manageable to handle the turns here than Bristol, when it comes to banking at least.
Track #8: Eldora Speedway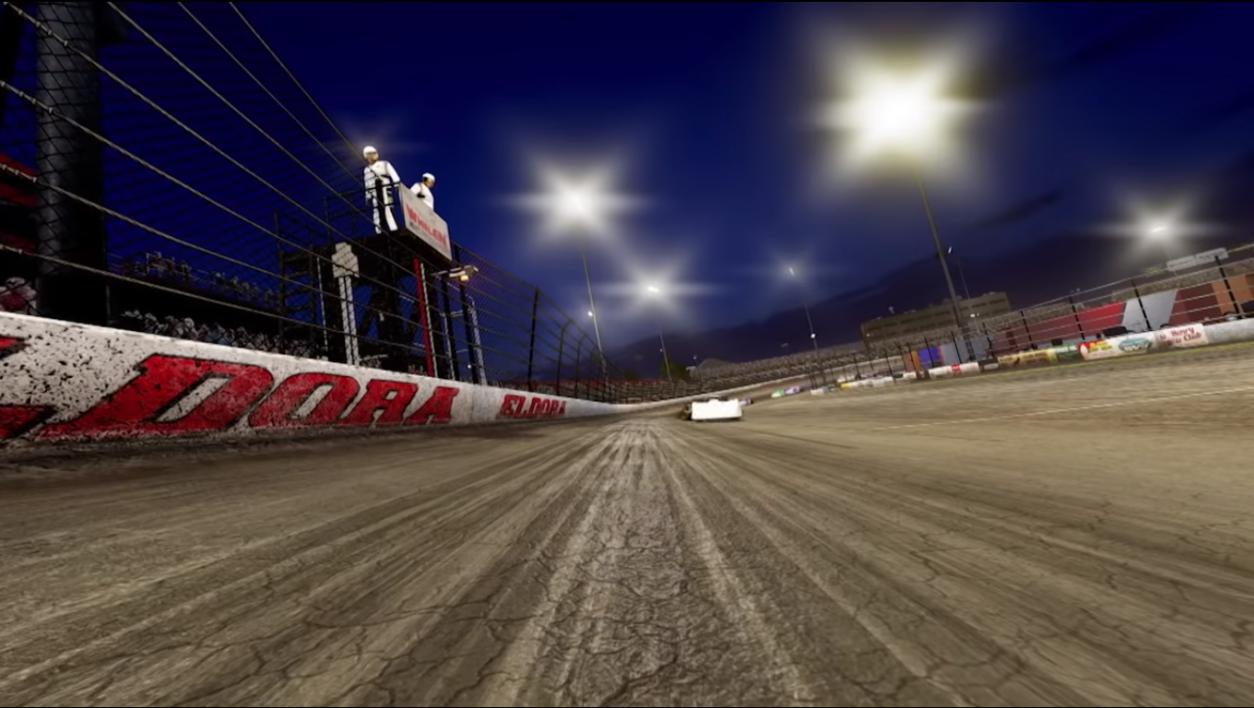 Eldora is looking better than ever console game wise!
OK, so Eldora was added in NASCAR Heat 2, so it's not directly new. But last year you could only use the Trucks, and now you can race there in the Xtreme Dirt Tour. And the detail on the track, from the racing line to the mud on the wall, is much improved over NASCAR Heat 2. It was worth taking another quick look at.
Track #9: Jefferson Raceway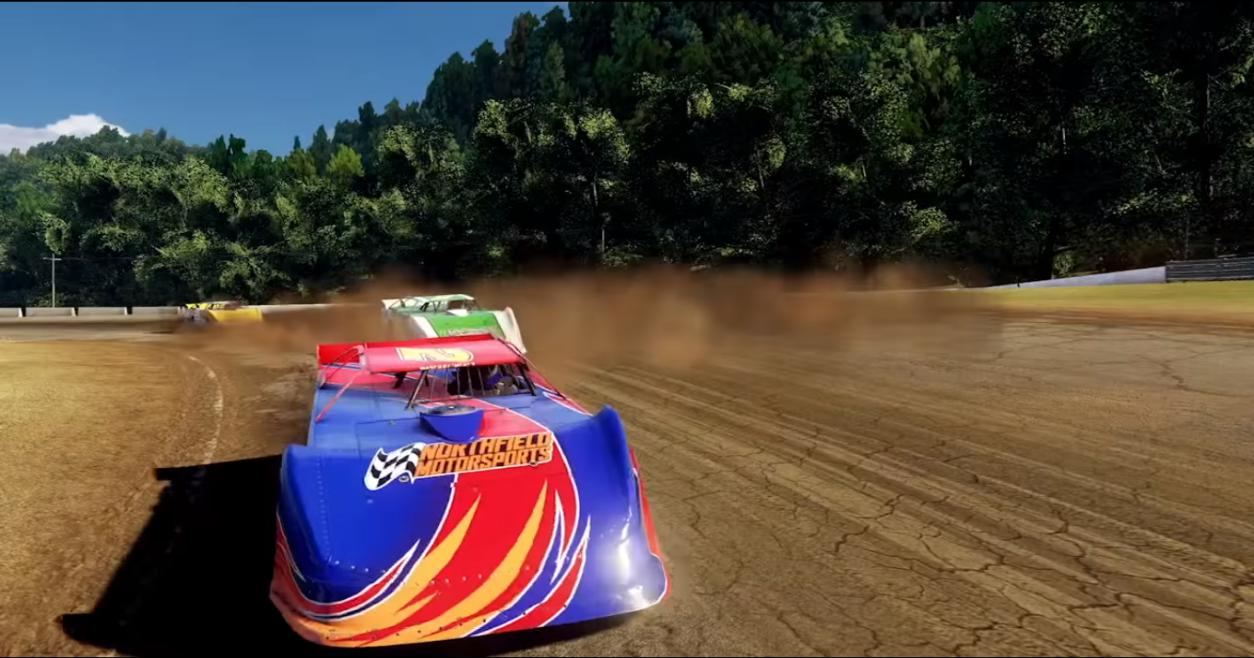 There's a dirt road course to check out in NASCAR Heat 3!
Jefferson Raceway is one of the new fantasy dirt courses added in NASCAR Heat 3 and it's quite the track. It's a hybrid dirt road course! It's a road course that's mostly covered in dirt with a bit of asphalt on a straightaway on the track. Of all the added dirt courses this one definitely stands out the most.
You may also be interested in:
Image Gallery