[Top 10] Best Arcade Racing Games To Play Today
Updated: 05 Dec 2019 2:03 am
The best racers that bring maximum fun to all ages and everyone.
10. Blur (PS3, Xbox 360, PC)
Blur Gameplay
A thrilling arcade racer using name-brand vehicles in alluringly detailed circuits where highly aggressive driving is key to taking first place. Every move you make in the battle for the checkered flag is counted as you gain rewards through racing, destruction, and checkpoint.
What makes Blur Awesome
Lay waste to over 10 opponents in each race with shunts, missiles, and landmines that you pick up throughout the locations.
Each section of the career mode is completed by going against a "boss" which players work their way up to by achieving milestones through simply racing or more strategic methods.
Every race has a "fanbased" achievement that can be activated only for a short time during the event and must be accomplished in a short time-frame, making the racing pleasantly chaotic.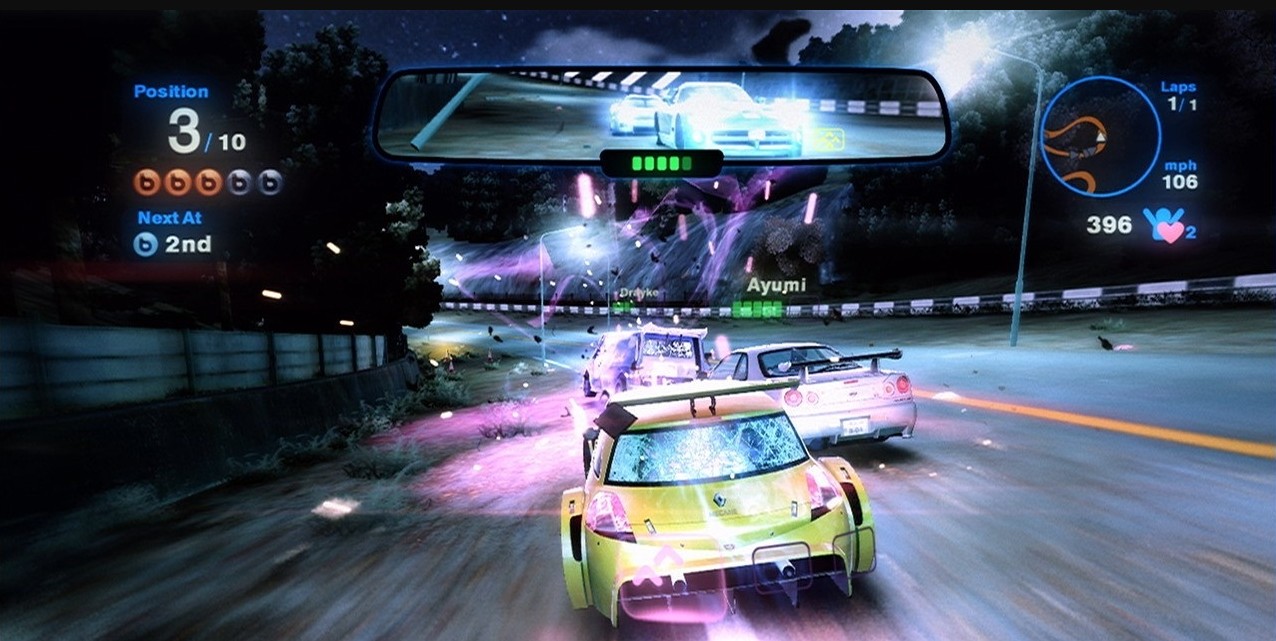 AI are always on "open season" mode; your rear-view camera can be your best friend.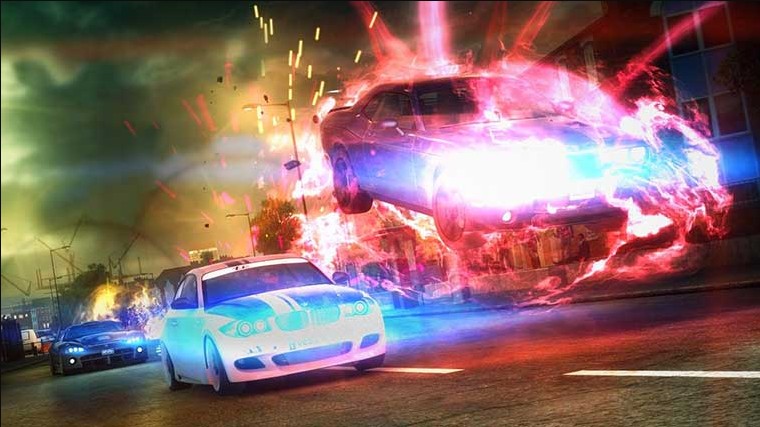 Racing around in some of your favorite cars while blasting first place to smithereens? Yes please.
9. Ride 3 (PS4, Xbox One, PC)
Ride 3 Gameplay
Enter the world of organized motorcycle racing with a small selection of beginner bikes and race to expand your collection of rider "gear" and bikes to fill up your "home". With an original selection of over 200 different motorcycles, players will have an encyclopedia of an assortment to choose from.
What Makes Ride 3 Awesome
Bikes can receive an interminable array of customizations; performance modifications, livery editors, and even all the way down to the color of your handlebar grips.
Even the rider can be adorned with all kinds of apparel and can have their "riding style" tailored to a players liking.
The career mode offers plenty of different events based on discipline to coincide with the games amplified motorcycle list with Supermoto, circuit, and drag racing.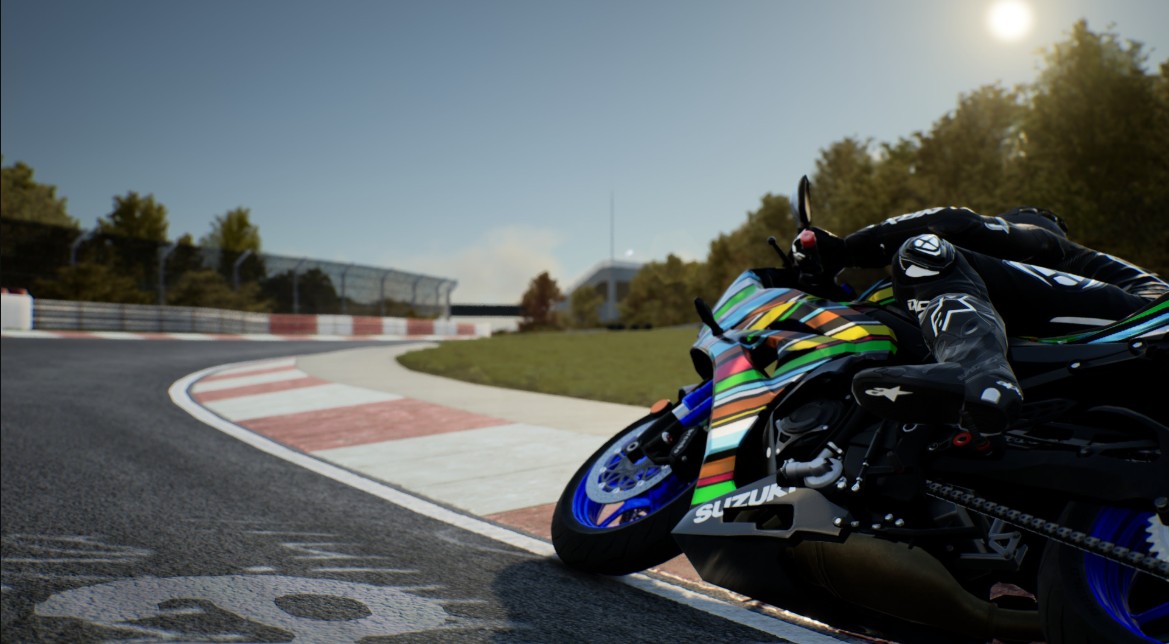 Beautiful track detail is nice to have as it blurs by riders at hundreds of miles per hour.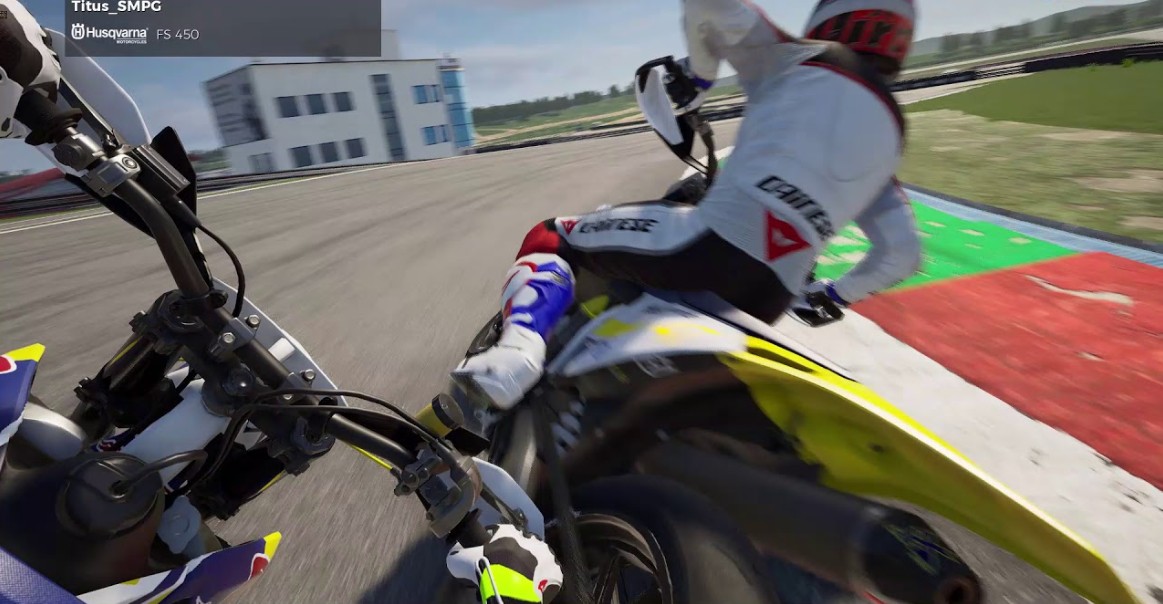 Turn up the competitive heat in first-person view as you battle through the tight track confines in Supermoto!
8. The Grand Tour Game (PS4, Xbox One)
The Grand Tour Game Gameplay
Blending a real, petrol-powered, gearheads show with a virtual reality rendition makes this game a bit special whether gamers are fans-to-be or major supporters of the series. You follow the programs presenters through each season as it progresses in a front-seat spectacle as it continues to unfold.
What Makes The Grand Tour Game Awesome
Players are seamlessly integrated as they watch the episodes, becoming part of the automotive horseplay as soon as their cars hit the spotlight and take the reigns.
As each scene is played out, gamers are able to experience interactive anecdotes and comments from the trio of presenters based on how they're driving.
The game supports up to a 4-way split screen local multiplayer; a game mode long lost by a lot of current racing game developers.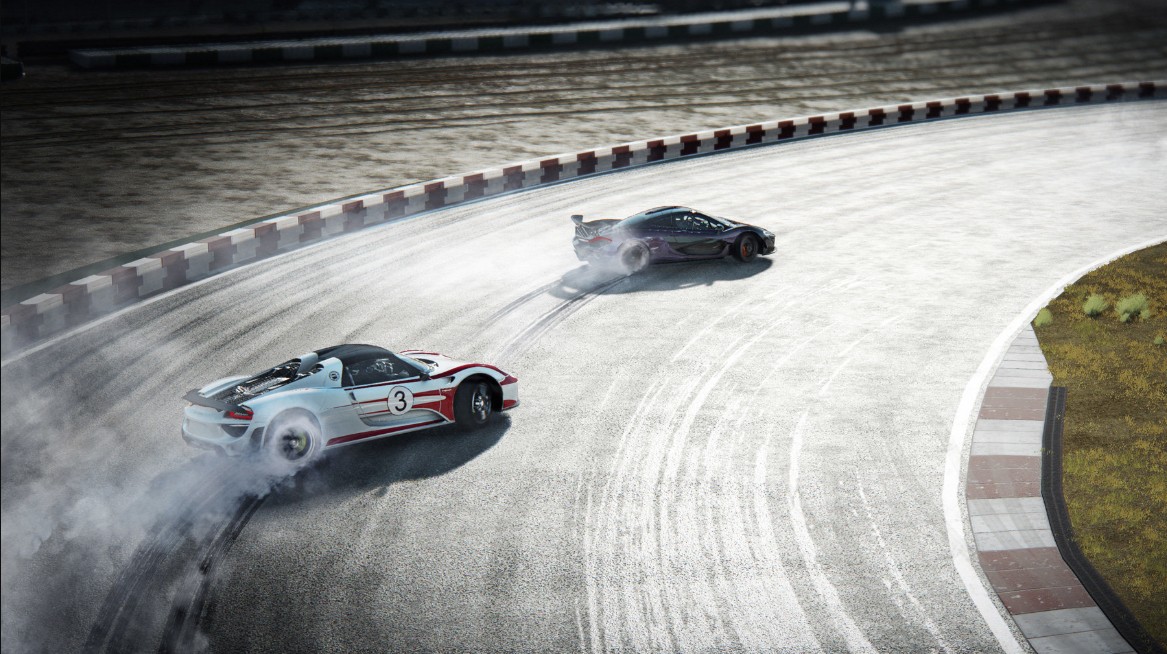 The adrenaline, the narrative, and the pantomime… it's almost beyond a front-row ticket!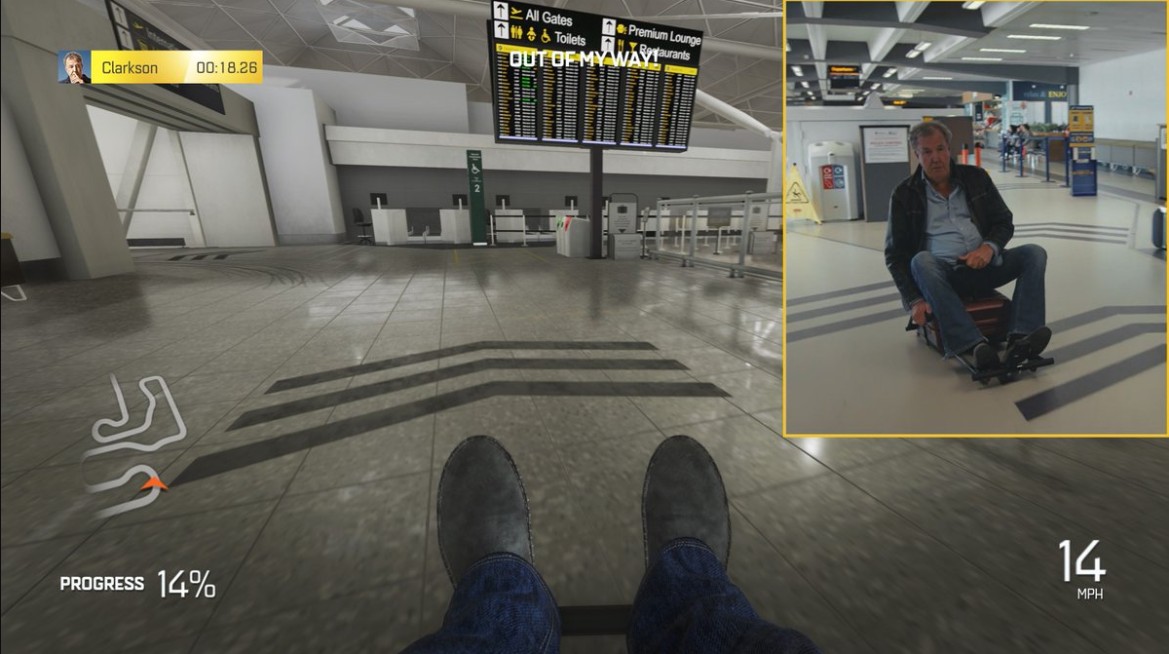 If it has wheels, then you'll probably be driving it!
7. Rocket League (PS4, Nintendo Switch, Xbox One, PC, Mac)
Rocket League Gameplay
The competitive thrill of motorsport and soccer mixed into one game! Players are split into two teams and play a 5-minute match with virtual R/C cars for fun matches that everyone can get right into but take hours to master!
What Makes Rocket League Awesome
Physics and aesthetics are the most notable aspects that add to the action with a ball-centered camera view making it easy to be able to drive up walls and jump off them along with other elaborate ways to score a goal.
The exploits can be shared on all supported platforms, making the online multiplayer that much more of enticing and enjoyable.
Players are also individually awarded for shunting opponents with boost, aerial stunts, and special maneuvers.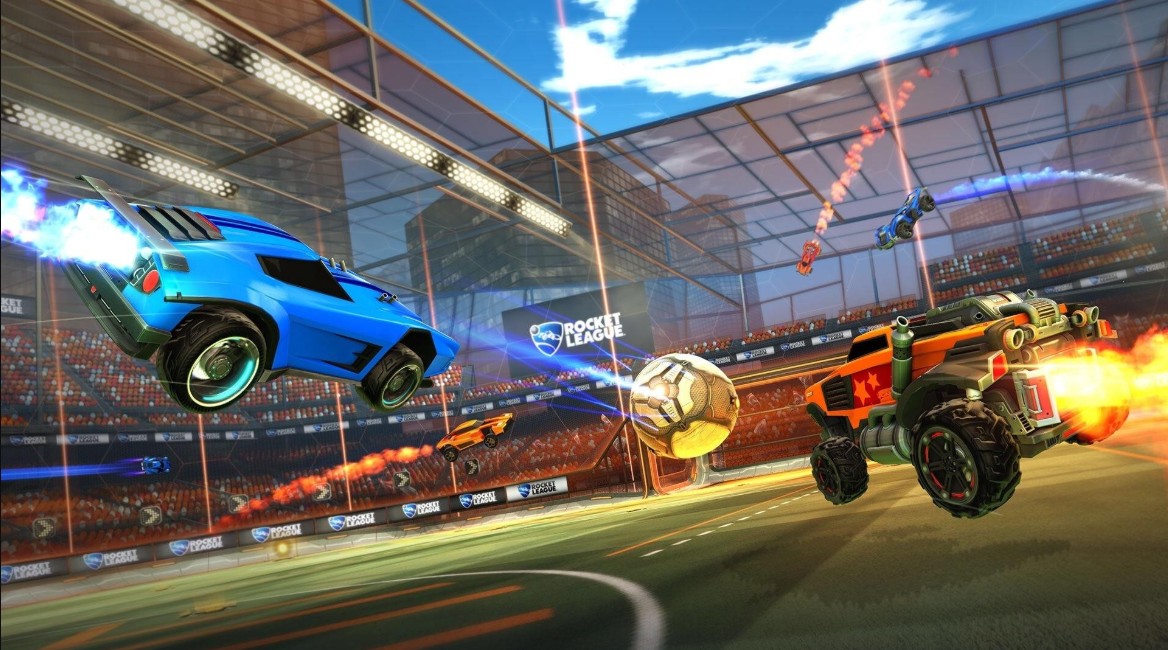 Countdown is off, and the game is on! Players boost towards the ball to get the first hit of the game.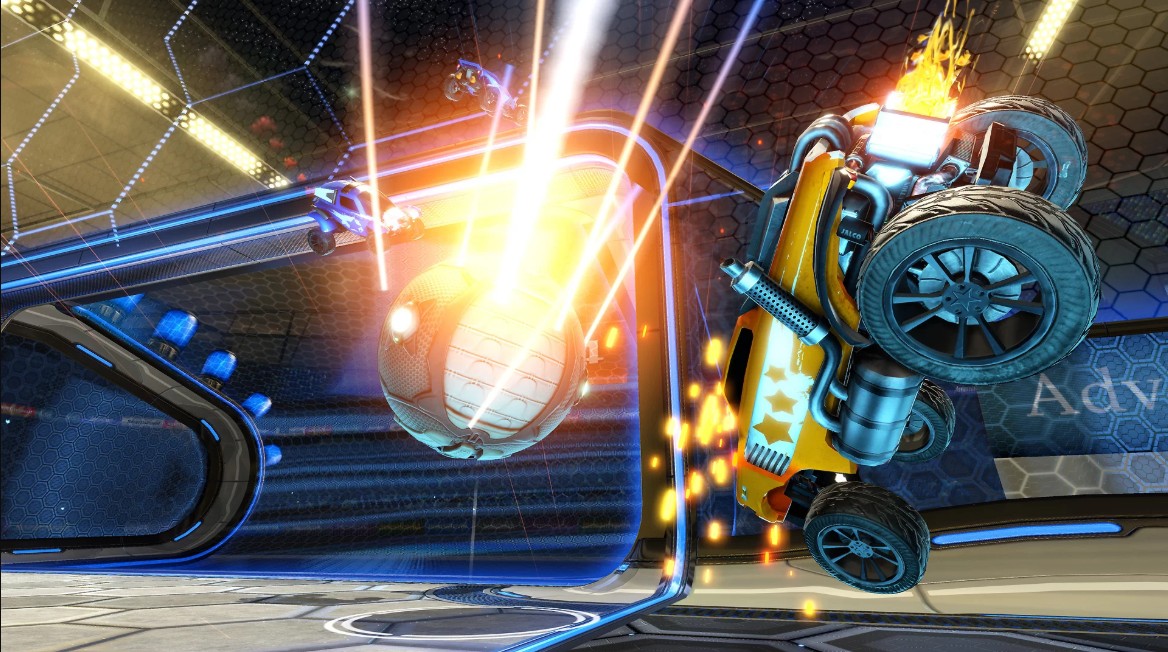 The game actively monitors the location of the ball , giving players all the opportunity to intercept and keep it in play.
6. Crash Team Racing Nitro-Fueled (PS4, Nintendo Switch, Xbox One)
Crash Team Racing Nitro-Fueled Gameplay
Crash's kart racing returns with the latest sequel that packs all the great things from previous sequels and gives the series' fans the nostalgia of original tracks with numerous characters. The game, as its name may imply, grants those who strategically use their boosts a well-deserved advantage.
What Makes Crash Team Racing Nitro-Fueled Awesome
All characters are divided into three kart classes as far as performance characteristics, giving certain advantages in specific applications.
Karts and driving characters are customizable with different skins and liveries from older iterations of the series.
The story mode is as zany and eclectic as most would come to believe and as you defeat bosses, you can unlock them as new drivers to race with.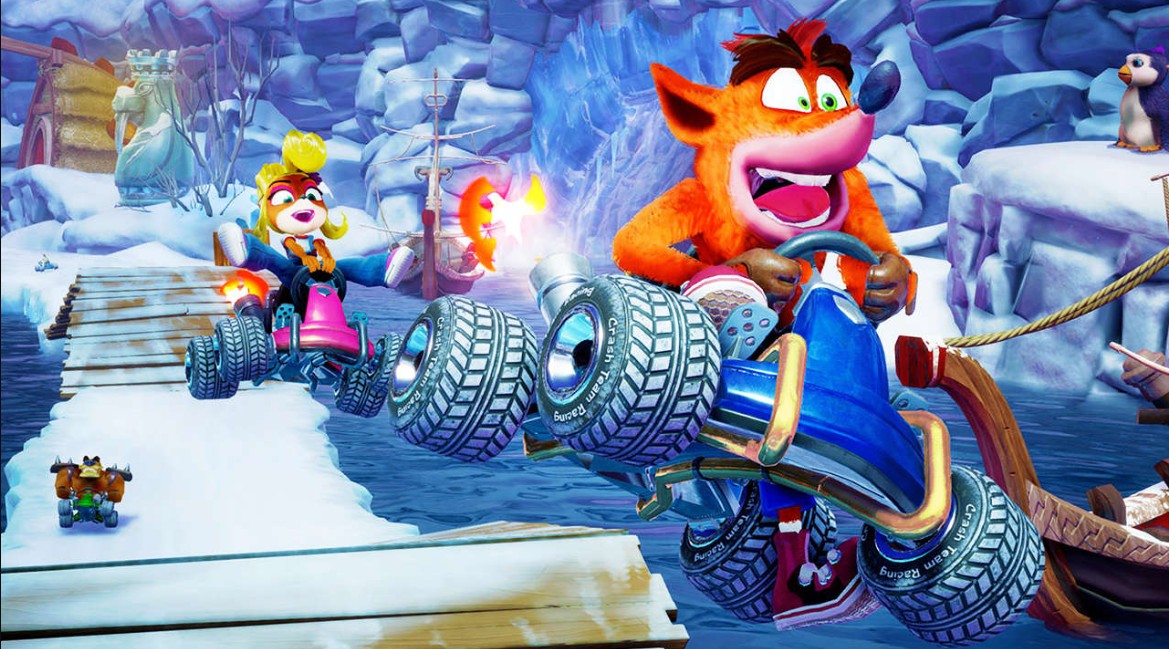 All your favorite characters are finely executed, some even reacting to when you face them whilst looking behind!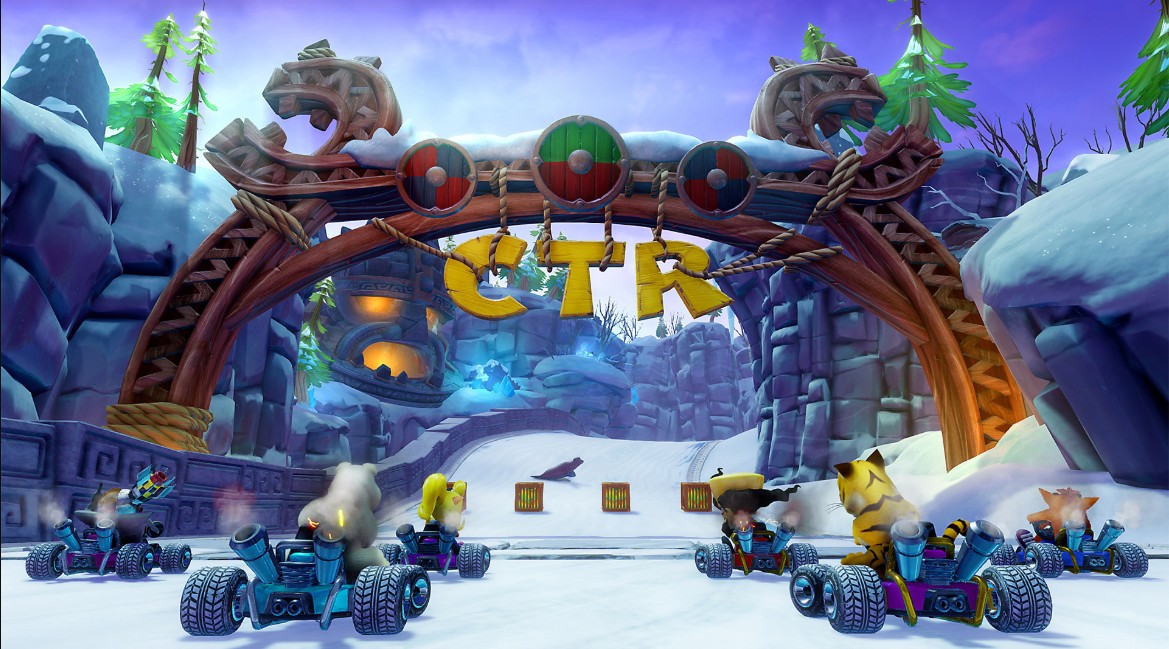 Timing is of the essence; hit your gas-pedal just right to get a boost-start off the line!
5. Redout (PS4, Xbox One, Nintendo Switch, PC, Mac)
Redout Gameplay
A futuristic, anti-gravity racing game with a unique control apparatus to guide you through the tracks at insane speeds with occasions that'll have you purposely pushing you down towards the ground to keep your craft from flying off the edge.
What Makes Redout Awesome
A sense of speed and giddiness like no other; furiously charging at the circuits and past the aggressive AI that leave racers wanting for nothing more.
You control your ship with both joy-sticks, with the left doing the steering and the right controlling the pitch and mid-air straightening.
Multiple modes including a "season" mode that comprises of over 70 events that you compete in while upgrading your vehicles and improving weapons.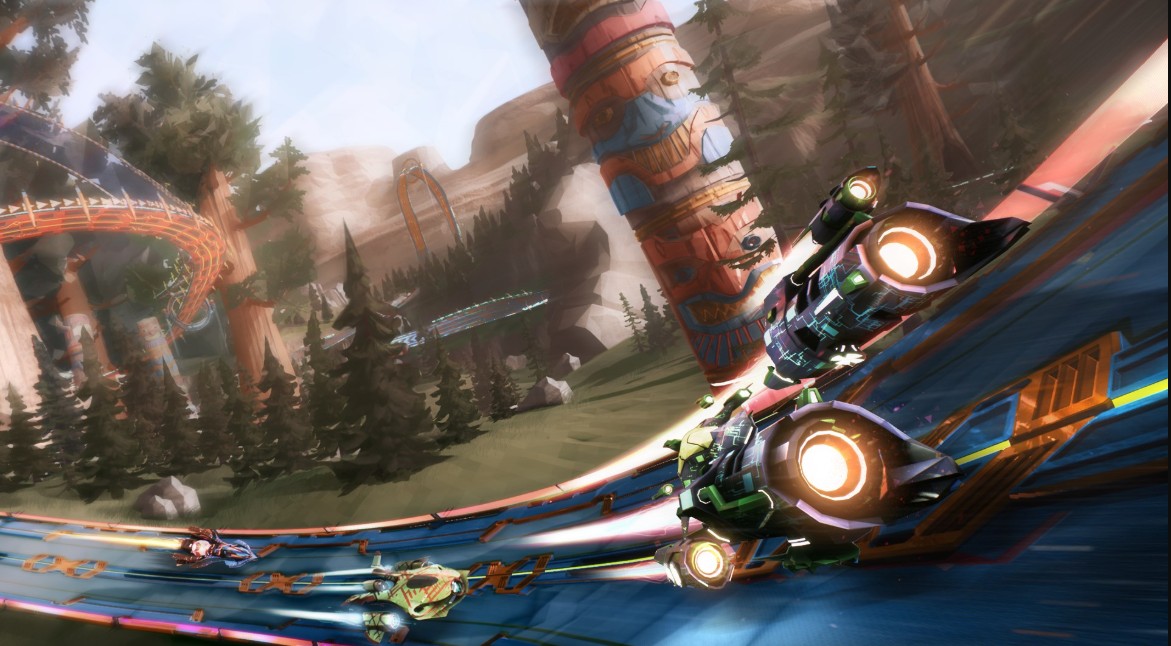 Your opponents are constantly vying for your position, attacking every opening you care to leave.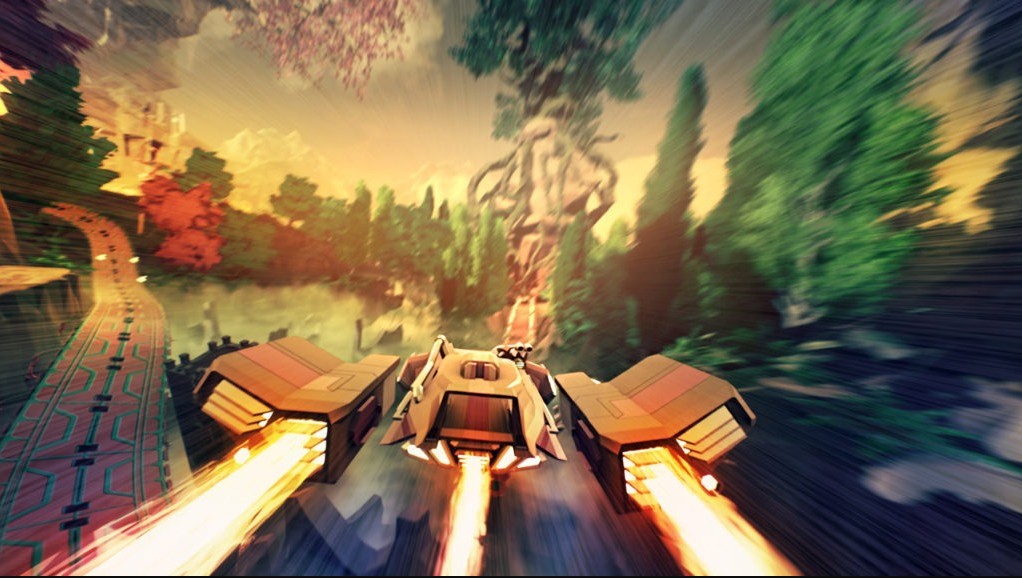 Keeping your reflexes in check at all times, no matter how fascinating the scenery.
4. Wreckfest (PS4, Xbox One, PC)
Wreckfest Gameplay
A true successor to the "Destruction Derby" series, Wreckfest takes "wreckers" through an unapologetic AI grid to test their "metal" by surviving one whole race or by breaking free and leaving slower crowds in the dust to claim the win.
What Makes Wreckfest Awesome
Soft-body physics can turn a once semi-pristine junker and have it ready for the recycling bin in a matter of a minute.
The damage model is adjustable; from having your car last a couple of bashes to having the slightest bump degrading your suspension and altering your cars performance.
Cars can be modified to outperform the competition in the form of speed, handling, and strength.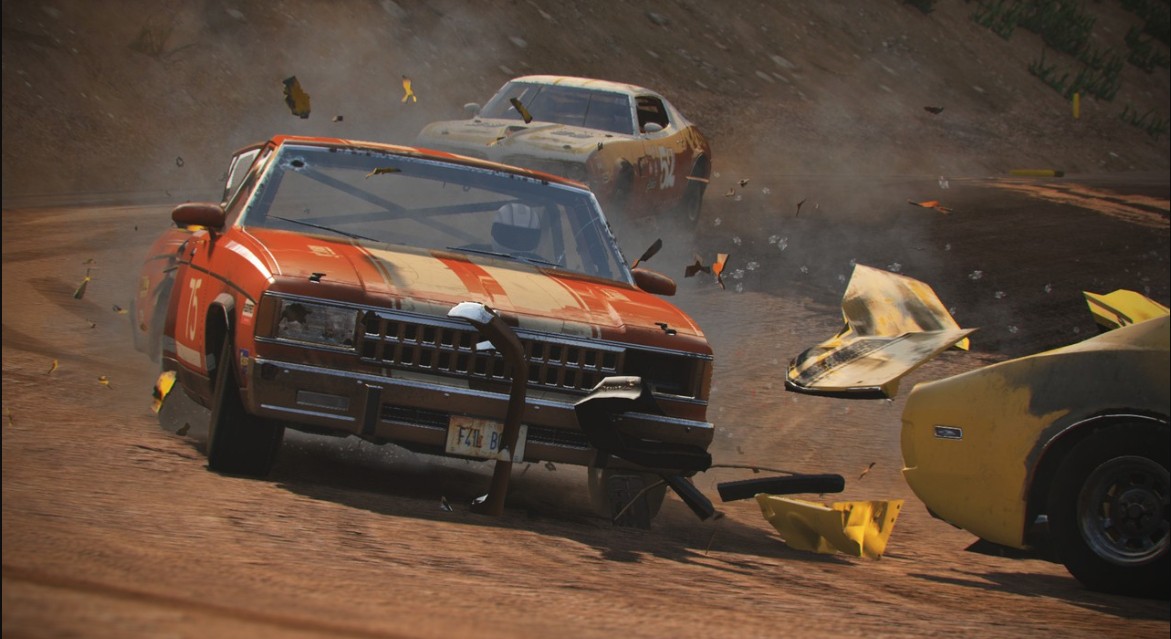 Drivers are commended for their "destructive" creativities that they'll use to take out the opposition.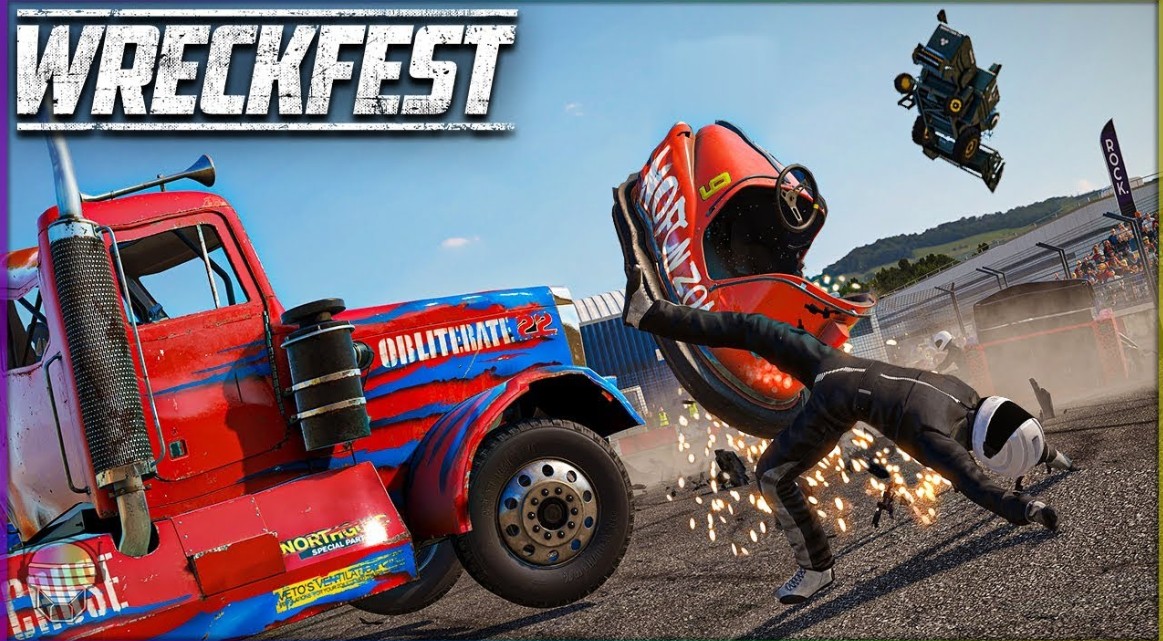 Truly anything goes, from bumper cars to big rigs… pure unadulterated mechanical mayhem.
3. Need for Speed HEAT (PS4, Xbox One, Windows)
NFS Heat Gameplay
This is EA Games' latest version of their Need for Speed franchise that introduces a new aspect to fans of this familiar name; the choice of racing in the daytime or night. Daytime offers more sanctioned events whereas racing in the night steeps itself more into the characteristic street-racing scene but enters the risk of having to escape authorities after finishing your races and needing to return to safety before you can cash in on your spoils.
What Makes Need for Speed HEAT Awesome
The series being no stranger to car modification, it takes this virtue even further with game-firsts such as exhaust note adjustments and engine swaps.
As you progress into the nightlife further, you become more infamous with the police but in turn your rewards are just that much more plentiful.
Great storyline of corrupt police officers and the street-racing scene.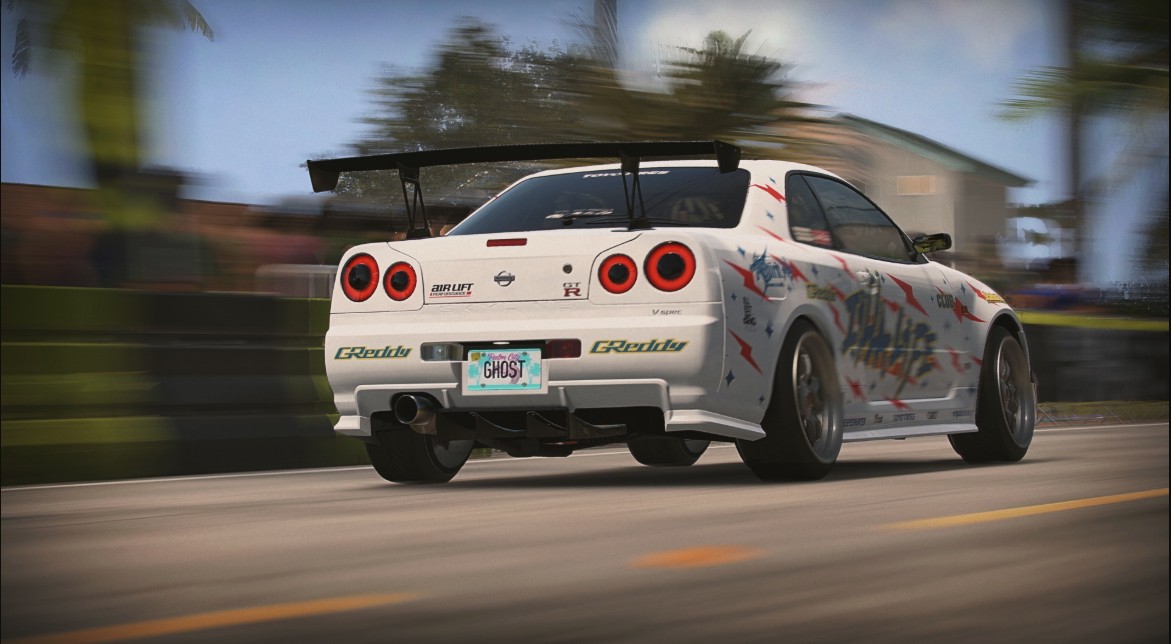 Cruise the streets during the daytime whilst staying out of trouble and searching for less risky activities.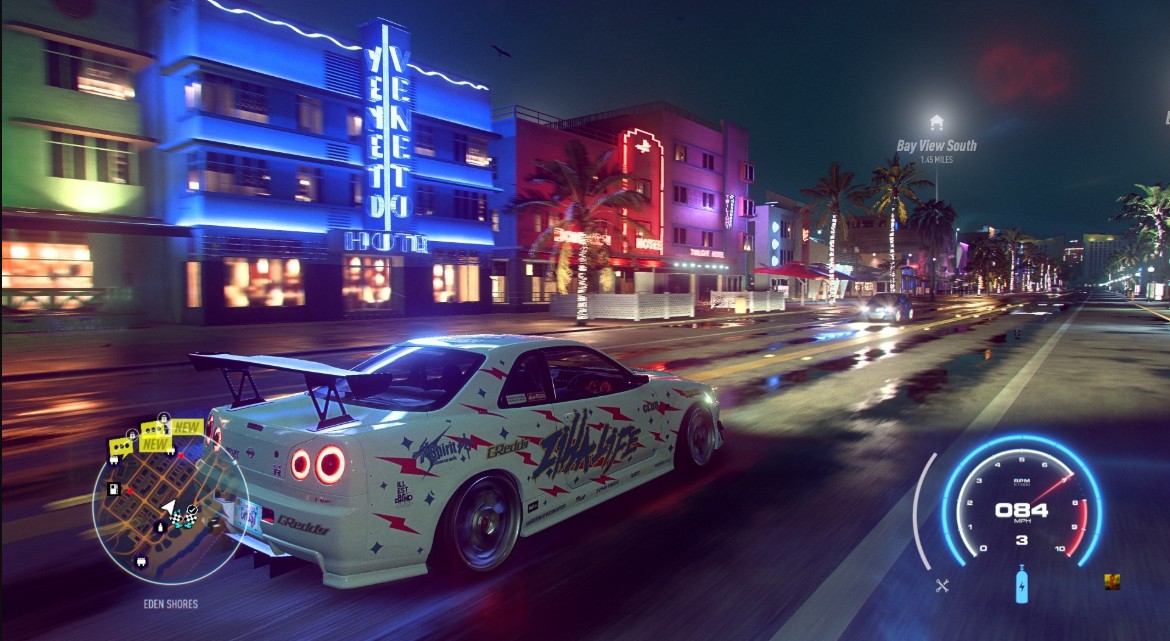 Paying attention to the world map as you prowl the streets at night helps to keep any unnecessary attention off of you.
2. GRIP (PS4, Xbox One, Nintendo Switch, PC)
GRIP Gameplay
A futuristic, no-nonsense racer bent on competing at max speeds with the focus on maintaining the immense momentum over tracks rife with obstacles and alternate routes in order to gain a decisive victory. Car control, amongst taking out your opponents with weapons, is the name of the game.
What Makes GRIP Awesome
Split-screen pays homage to the games grandfather series "Rollcage", allowing for a thrilling local play as they rush upside-down through tunnels and uneven terrain.
Pick up rockets, boosters, and shields all along the tracks to give yourself an edge on the competition.
Heeding back to its unofficial predecessor, GRIP sports a phenomenal EDM original soundtrack with futuristic sounds to accompany its graphics.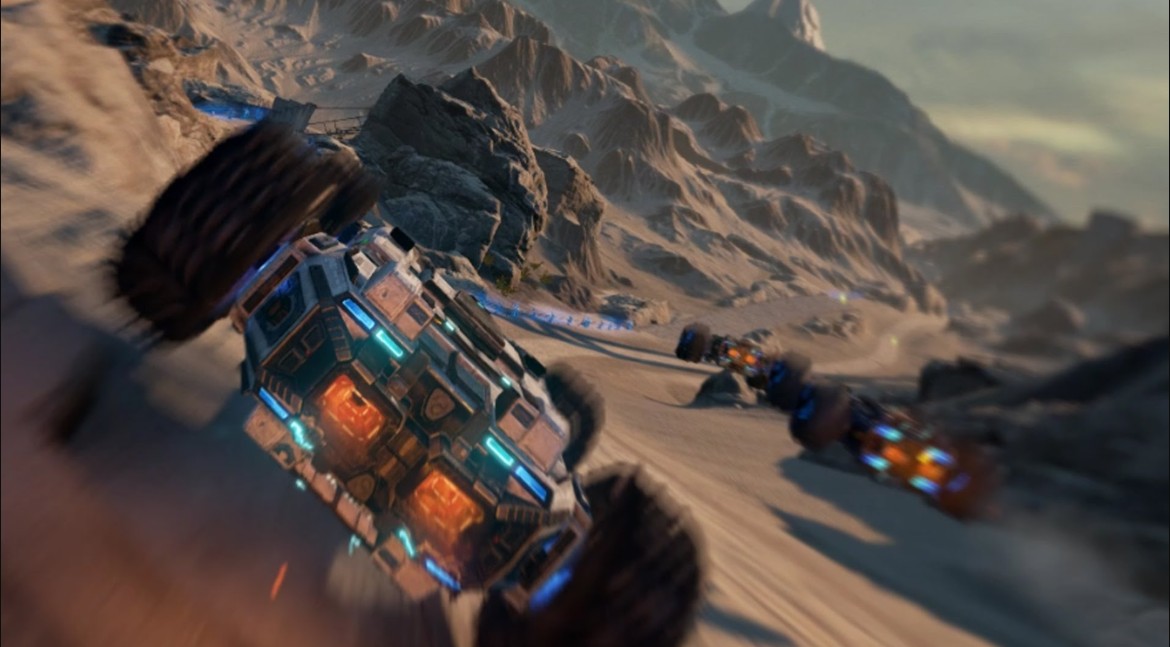 Look far ahead and anticipate; you're covering ground at speeds higher than 300mph.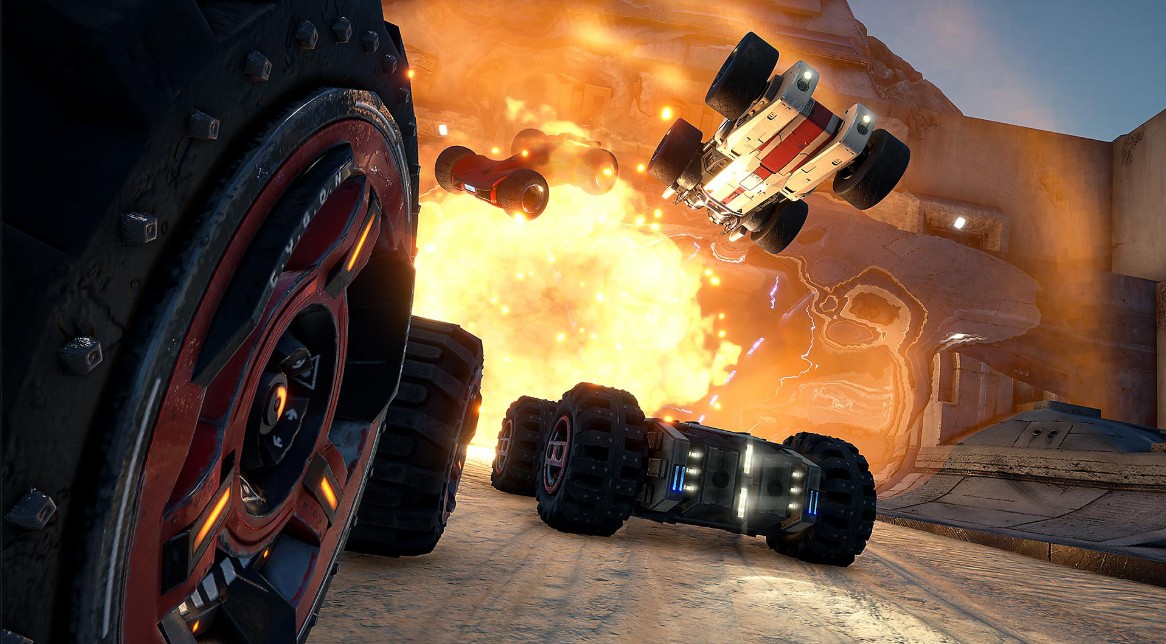 The title could also imply what's causing your knuckles to turn white; close calls aplenty.
1. Burnout Paradise (PS4, PS3, Xbox one, Xbox 360, Windows)
Burnout Paradise (Remastered) Gameplay
The latest in the Burnout series; all the heinous stunts, hectic action, and ludicrous adrenaline you can handle. This installment bearing the freedom of an open-world to thrash at your impending vehicular will, strap yourself in and make crashing your new profession! With multiple game modes and challenges, the delicious carnage is near infinity.
What Makes Burnout Paradise Awesome
Over 200 miles of open road and a selection in excess of 150 different vehicles to shred metal and rubber; nearly every downtown intersection offering a new challenge and record to set.
Endless game modes and possibilities like "Cops and Robbers" and "Paradise Party", where you pass the controls to friends in order to complete certain challenge criteria.
The automotive fury spans across Playstation 4, Xbox one, and PC platforms alike with a prodigious soundtrack to accompany all your high-octane shenanigans.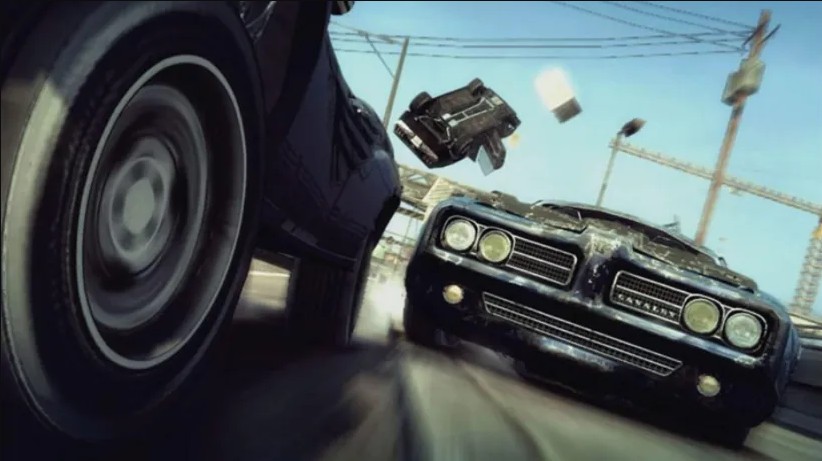 Road Rage mode will have you clambering up your takedown numbers to a lot in a short timeframe.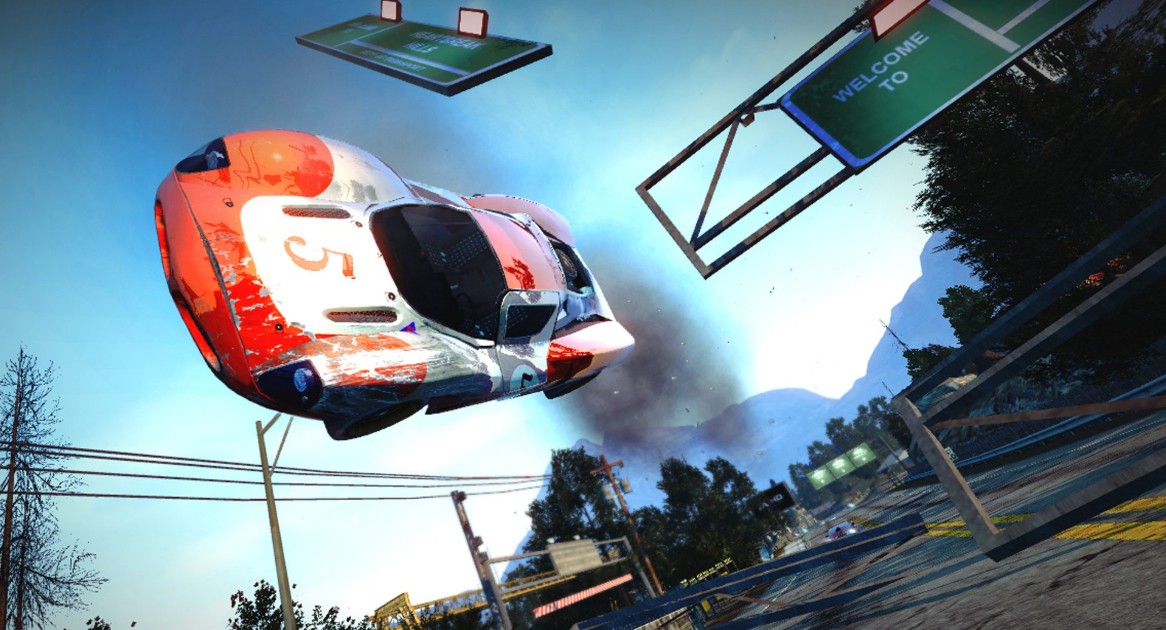 Use "aftertouch" to slow down time and control your wrecked car and pull down others with your "sinking ship".
Still looking for more? You may also be interested in:
Piling up your tab count? More content from me can be found here:
Image Gallery