12 Awesome Star Wars Games That Need New Remakes: Page 7 of 12
Updated: 21 Jun 2016 4:59 pm
These older Star Wars games could use a new, fresh look!
6. Star Wars: Bounty Hunter (2002)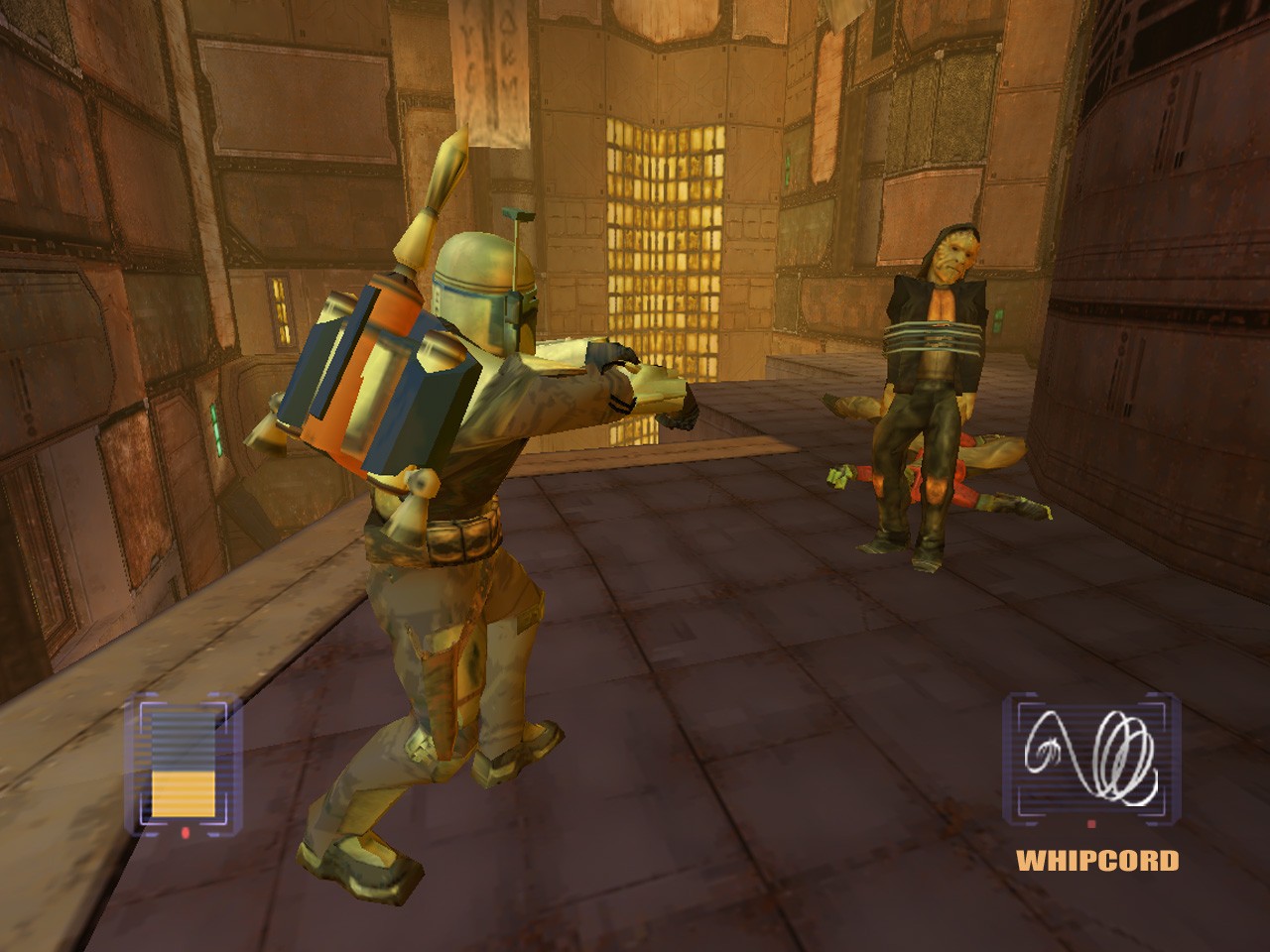 The whipcord allowed you to subdue and capture your bounties as you progress through the game.
Bounty hunters like Boba Fett have long been a central part of the Star Wars universe, and their collection of tools, skills, and fighting abilities have made them fan favorites across all the movies. Star Wars: Bounty Hunter tried to bring some of this non-Jedi action to gamers with a game focusing on Jango Fett. Players could pursue and capture bounties using their jetpack, grappling cable, sniping darts, flamethrower, and more. There were tons of cool toys to try out, and flying through Star Wars settings was really interesting.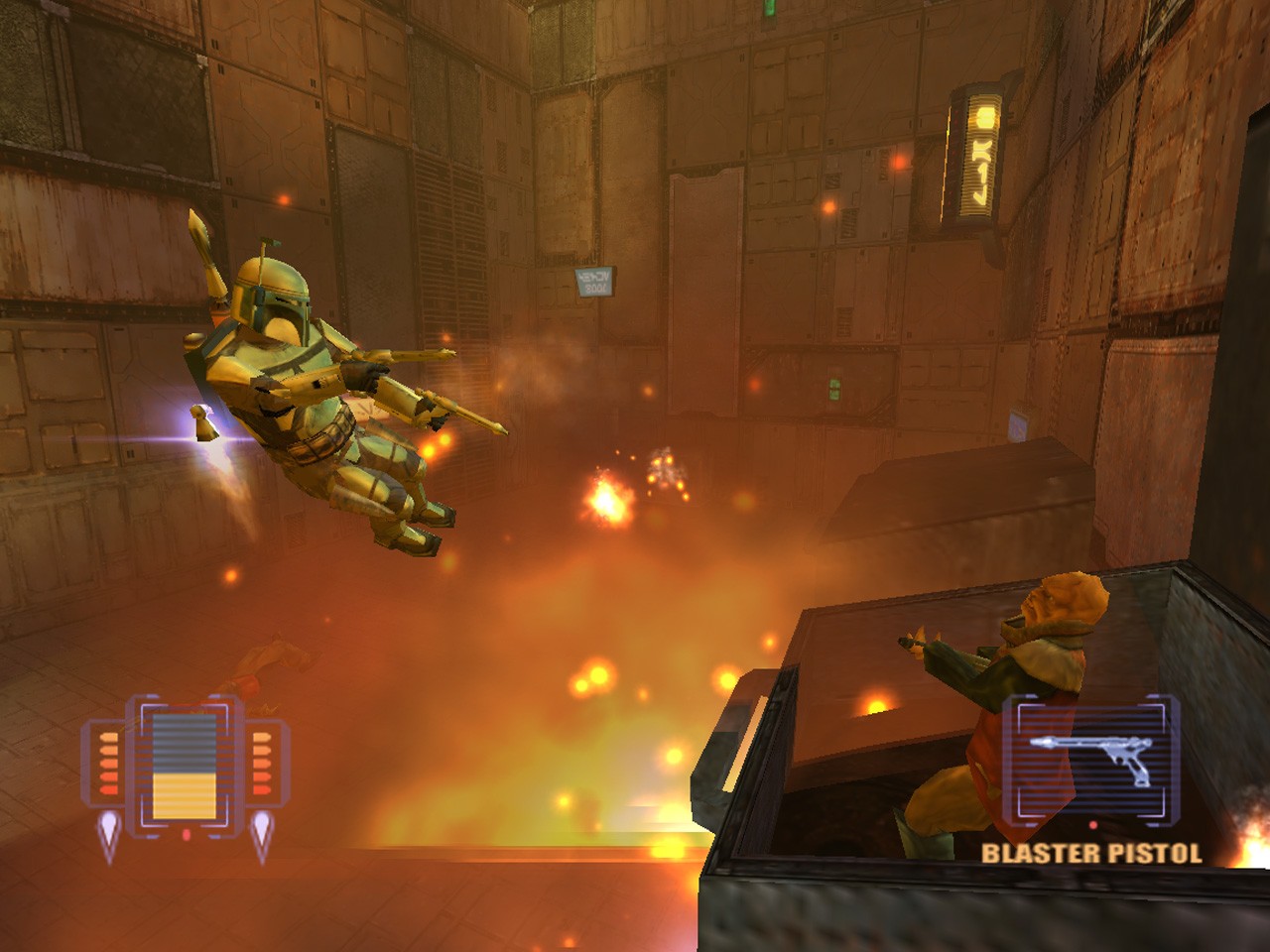 The jetpack is the most popular bounty hunter equipment seen in the films.
Episode 2 teased a more film noir, Bladerunner-esque Star Wars that I would love to see more of. Up until a few years ago, the title Star Wars 1313 was in development, and looked to be a darker game focusing on Star Wars's criminal underbelly and possibly starring a young Boba Fett. A current generation game with those themes and all the bounty hunter weapons and gadgets would be great to play.