10 Strongest League of Legends Teams in 2016: Page 4 of 10
Updated: 15 Apr 2016 10:01 pm
Fnatic, waving their banner high and asserting their authority as they hold up the EU LCS trophy they so rightfully earned after finishing first place in their league and earning the slot of top seed EU for Worlds 2015 last season.
7) "Counter Logic Gaming (NA LCS)"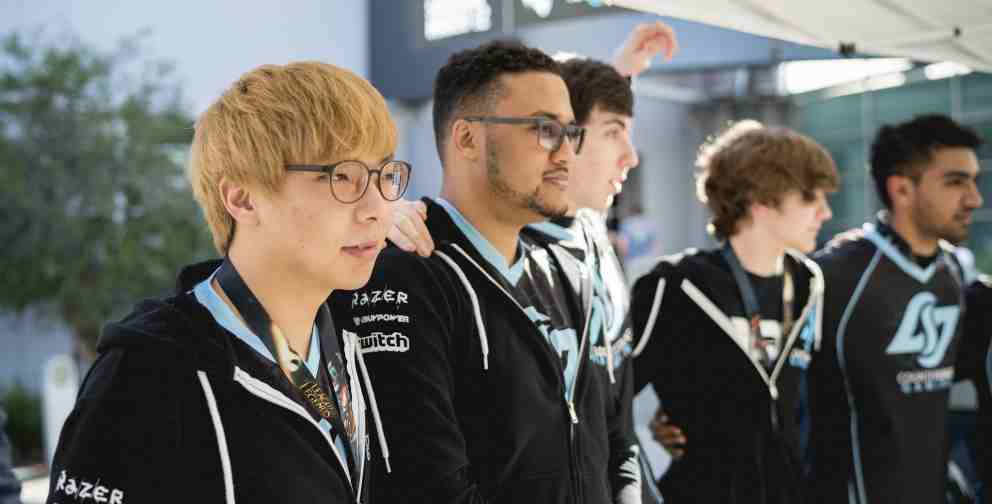 "CLG looking sharp and ready to take on their opponents at the IEM World Championships, the final stage of the IEM Tournament series."
Another sound name that's always expected at Worlds. The NA powerhouse never fails to deliver a show for all of their adoring fans. But now with Doublelift out of the picture, they are probably still able to make it to Worlds. But can they best all odds this time without their former hyper-carry?
Active Roster:
Darshan- Top
Xmithie- Jungle
Huhi- Mid
Stixxay- ADC
aphromoo- Support
HotshotGG- Sub/Mid
Counter Logic Gaming, the oldest established LoL esports team, has always brought us joy to watch them every time. However, just like the other teams mentioned before, they have undergone really heavy roster changes along the way. The team is always hyped to win at Worlds, but inevitably fails to because some teams just outclass CLG's old-as-time strategy of "protect Doublelift and he'll carry".
But this season's different as Doublelift left to lift the team of TSM, their long-time rivals instead. But this wasn't a problem for CLG as they're still a very skilled team; in fact they're ahead of TSM in the NA-LCS standings (as of writing).
Despite drastic changes to the team, CLG's skills haven't deteriorated at all. They still have the likes of Xmitihie, one of the greatest junglers in NA (who's also the winner of the Best Lee Sin NA some seasons ago), HotShotGG, the man who founded CLG and a veteran Mid-laner embed in LoL history, and aphromoo, a name feared by every other supports in NA.
There may be a lot of changes to CLG, but it's still clear that they have what it takes to win Worlds this 2016.
FB Page: http://https://www.facebook.com/CounterLogicGaming/, active at 196k likes.
Chance of Winning Worlds 2016: 7.5/10 Teemos
Image Gallery