10 Strongest League of Legends Teams in 2016: Page 6 of 10
Updated: 15 Apr 2016 10:01 pm
Fnatic, waving their banner high and asserting their authority as they hold up the EU LCS trophy they so rightfully earned after finishing first place in their league and earning the slot of top seed EU for Worlds 2015 last season.
5) "Fnatic (EU LCS)"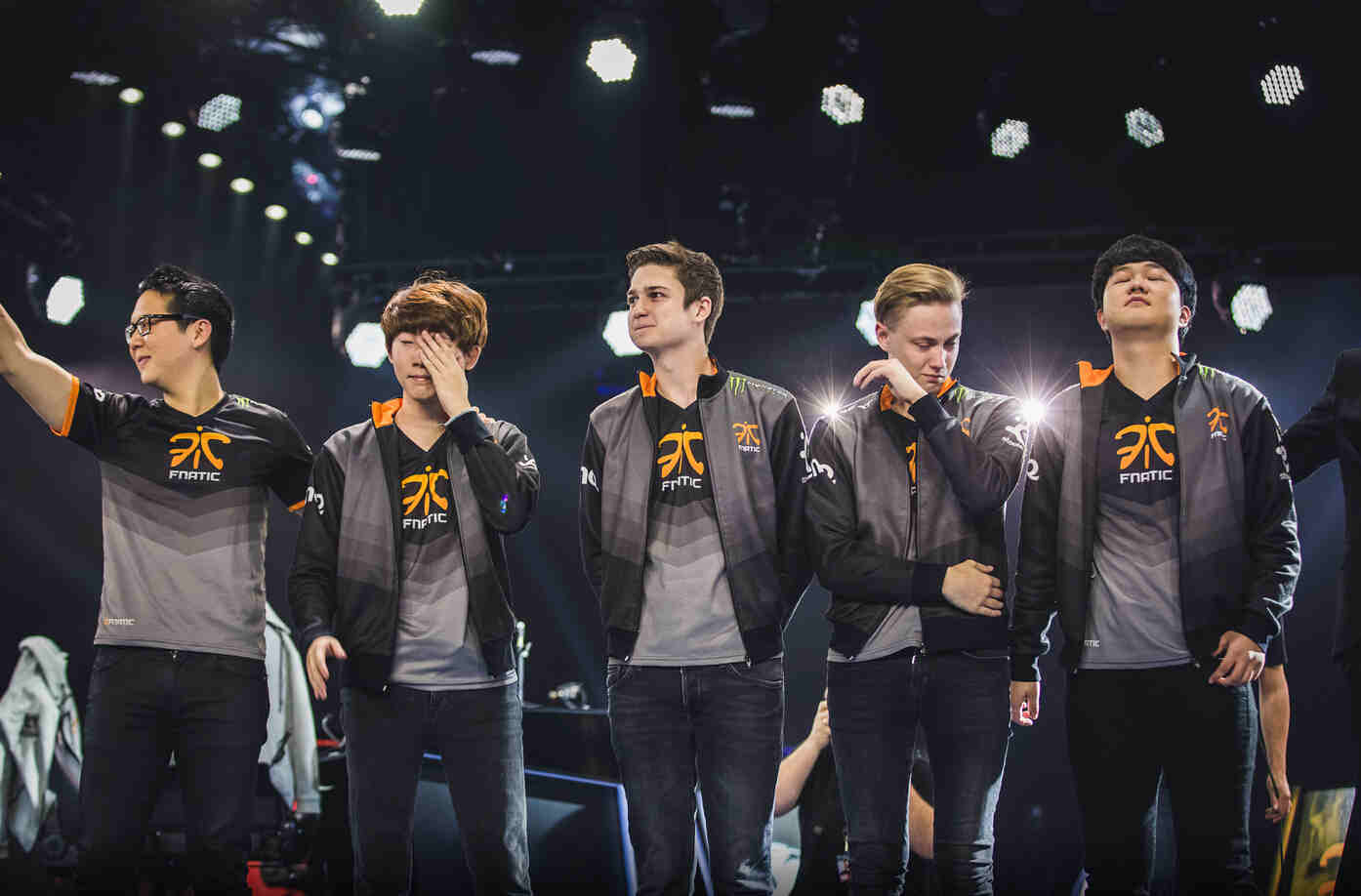 "Fnatic, waving goodbye to the fans after losing a hard-fought semi-finals against to then KOO Tigers at Worlds 2015."
One of the four Worlds champions, the EU powerhouse is still going on strong to this day. Despite losing key players over the years, there's no doubt that Fnatic will not miss the party this year at Worlds- not by a long shot.
Active Roster:
Gamsu- Top
Spirit- Jungle
Febiven- Mid
Rekkles- ADC
Klaj- Support
Sanchez, Mikyz- Subs/ (AD, Support)
Fnatic is a kingdom-of-a-franchise that spans over almost every popular MOBA game with different esports team under its belt. But in LoL, they are known as they first winners of Worlds way back 2011. They started it all as the first champions, the commemorative skins, the hype, the comeback, and the ward cheering. There's nothing this team has already done that the other teams haven't, other than winning two Worlds (set by SKT), and attending every season of Worlds (set by TSM, Fnatic missed one in Season 2).
While it is also true that they've lost some sound players over the years, they still have a very strong roster today. With Febiven, the boy who 1v1'd Faker at the Mid lane, Rekkles, the ADC with the highest kill score in LCS, Spirit, the phenomenal Jungler from Korea, Klaj and Gamsu are fairly new, but they are still strong pro players nevertheless. It's no doubt that their edges are still the sharpest they can be.
Despite this, they haven't won any premier tournaments recently. But that doesn't change the fact that they are a very strong force to be reckoned with at EU-LCS, Europe's most prominent premier league. With history on their side, can they finally get past the series of lost semis and win Worlds for the second time?
FB Page: https://www.facebook.com/FnaticLoL/, insanely active at 926k likes. *Most liked LoL esports team.*
Chances of them winning Worlds 2016?: 8/10 Teemos
Image Gallery