10 Strongest League of Legends Teams in 2016: Page 10 of 10
Updated: 15 Apr 2016 10:01 pm
Fnatic, waving their banner high and asserting their authority as they hold up the EU LCS trophy they so rightfully earned after finishing first place in their league and earning the slot of top seed EU for Worlds 2015 last season.
1) "SK Telecom T1 (LCK)"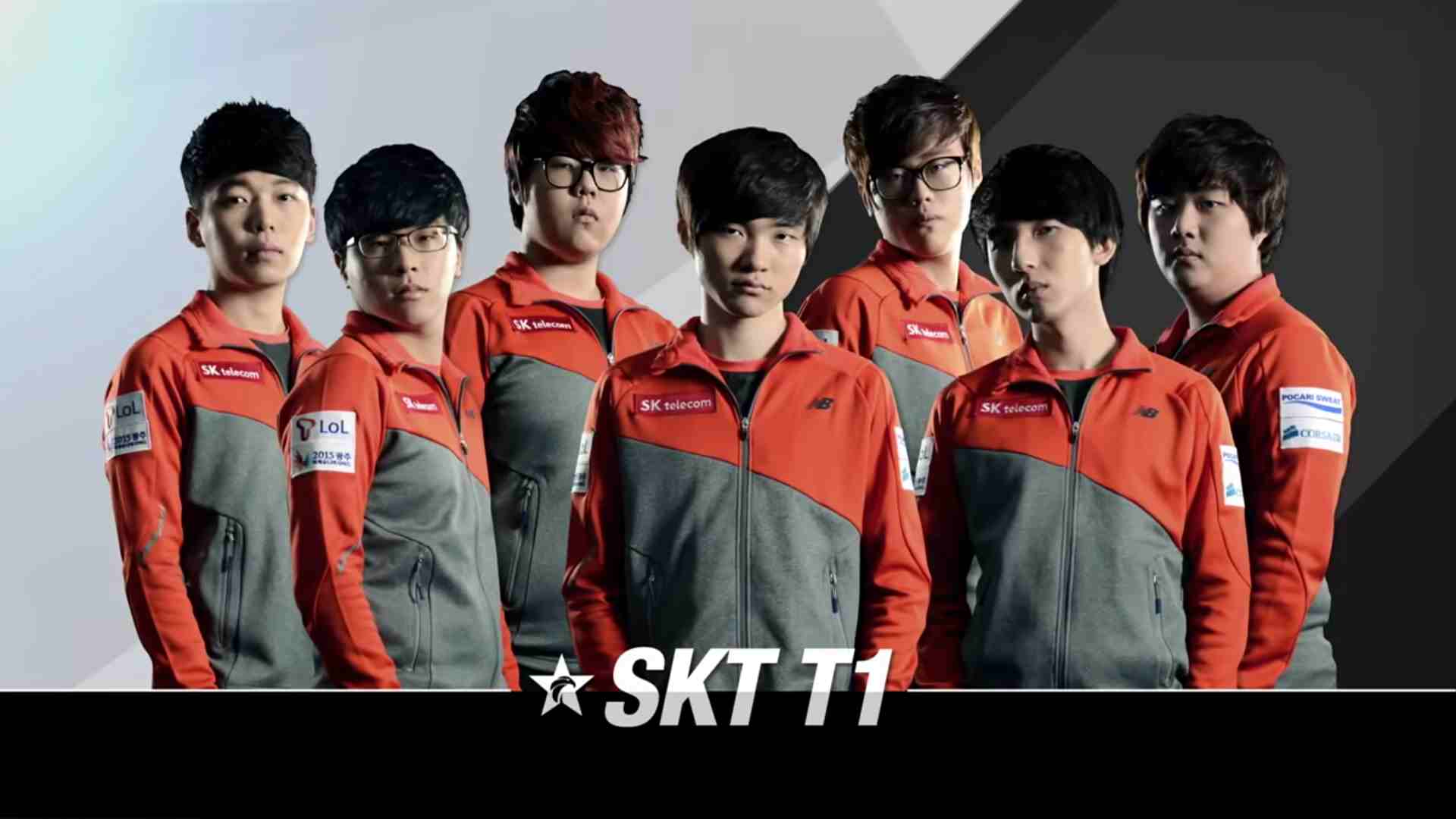 "SK Telecom T1 showing their ultimate game faces for their League team roster photo for the LCK."
Surprise? Not so much, right? Last year's Worlds champions are still dominating after their near-perfect clean sweep Worlds 2015. Everybody ride the Korean hype train!
Active Roster:
Duke- Top
Bengi- Jungle
Faker- Mid
Bang- ADC
Wolf- Support
Blank-  Sub/Jungle
It's basically a right to see SKT at Worlds this 2016. The all-Korean team is sure to try to defend their title against anyone who'd like to try and take it for themselves. However, despite their strong efforts, they've been rolling down the ranks in LCK, Korea's premier league, as they've had a pretty rocky start this season.
They also came up short at 3rd place at the 2015 KeSPA Cup a month after Worlds (winning would mean a seed to IEM-Cologne). But that didn't hinder our Season 5 champs as they proved their dominance once again by defeating everyone and winning IEM Season X, the final stage of the IEM tourney (passing Ever, the team that beat them at KeSPA).
There's really not much to say about them at this point. They have always been the fan favorites to win, and their hype train is still going on strong to this day. With of course, Faker at the front seat treated as the God of Mid-lane (and rightfully so).
FB Page: https://www.facebook.com/SKsports.T1, active at 128k likes.
Chance of Winning Worlds 2016: 9/10 Teemos.
Now that we've seen our list, you're probably pumped to see these guys clash at Worlds 2016, right? Well, you should pump your brakes. Worlds 2016 is a long road away from happening. But in the meantime, don't forget to support your favorite teams in their endeavors to make it into Worlds. Who knows? Maybe they might just be the next Season Champs.
For now, here're some hype videos to get you pumped and screaming for your favorite teams from the top regions of League. Enjoy!
NA LCS (North America)
Now that everything's said and done, what about you guys? Who do you guys think are the strongest teams of 2016 and will we see them at Worlds 2016? A penny for your thoughts on the comments section below!
Image Gallery