10 Strongest League of Legends Teams in 2016: Page 3 of 10
Updated: 15 Apr 2016 10:01 pm
Fnatic, waving their banner high and asserting their authority as they hold up the EU LCS trophy they so rightfully earned after finishing first place in their league and earning the slot of top seed EU for Worlds 2015 last season.
8) "ahq e-Sports Club (LMS)"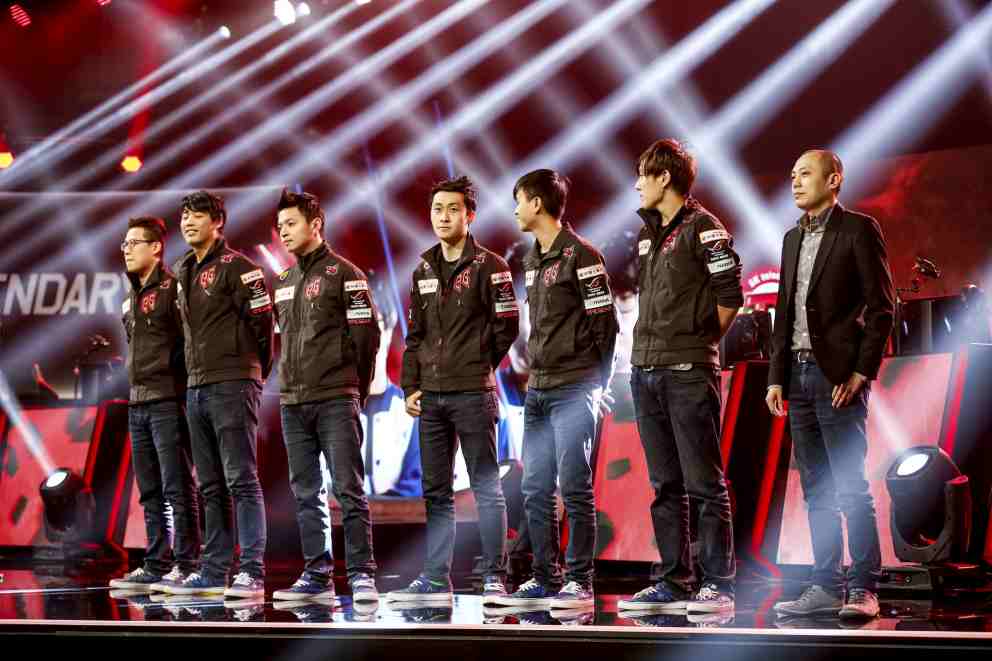 "Group photo of ahq e-Sports Club saying 'hi' and appearing before their fans taken before a match at the group stages of Worlds 2015."
Ahq is without a doubt a team that's worth every bit of your attention. Going out of their way to the group stages last Worlds, they had a great run only to be beaten by SKT in the quarterfinals. Having one of the most fist-clenching games at last year's Worlds (2015); can they turn the tables to their favor this time?
Active Roster:
Ziv- Top
Mountain- Jungle
Westdoor- Mid
AN- ADC
Albis- Support
Chawy, RD- Sub/Mid, ADC
 
Last year at Worlds 2015 didn't look so hot for ahq. They've stayed at 5-8th place after losing whole-heartedly to SKT 3-0 after a very promising run at the group stages. But it wasn't all bad as they pulled an upset when they beat C9 at the Group B tiebreaker game. The loss wasn't taken in vain (pun intended) though as ahq is still a top tier team in LMS, Taiwan's premier league.
This time, they had an addition of Chawy, a very popular and skilled Mid-laner from Singapore. With him as a wildcard, ahq is prepped and suited up for battle once again. With victories left and right, ahq is definitely standing out from the others in their league and is definitely worthy of a spot and another shot at Worlds.
Their standing (as of writing) in LMS is pretty decent as they're one of the leaders in LMS's ranks. ahq's history is a stretch (literally) as the team is a product of two top teams merging and thus became one of the strongest forces, not only in LMS, but also GPL, a premier league spanning across TW/HK/Macau and SEA servers. Like the others they are underdogs but with enough passion and luck, these guys certainly have what it takes to be the next champs if given the chance. 
FB Page: https://www.facebook.com/AhqESportsClub, active at 332k likes. (Warning: The page doesn't post in English.)
Chances of Winning Worlds 2016: 7/10 Teemos.
Image Gallery