10 Strongest League of Legends Teams in 2016: Page 2 of 10
Updated: 15 Apr 2016 10:01 pm
Fnatic, waving their banner high and asserting their authority as they hold up the EU LCS trophy they so rightfully earned after finishing first place in their league and earning the slot of top seed EU for Worlds 2015 last season.
9) "H2K Gaming (EU LCS)"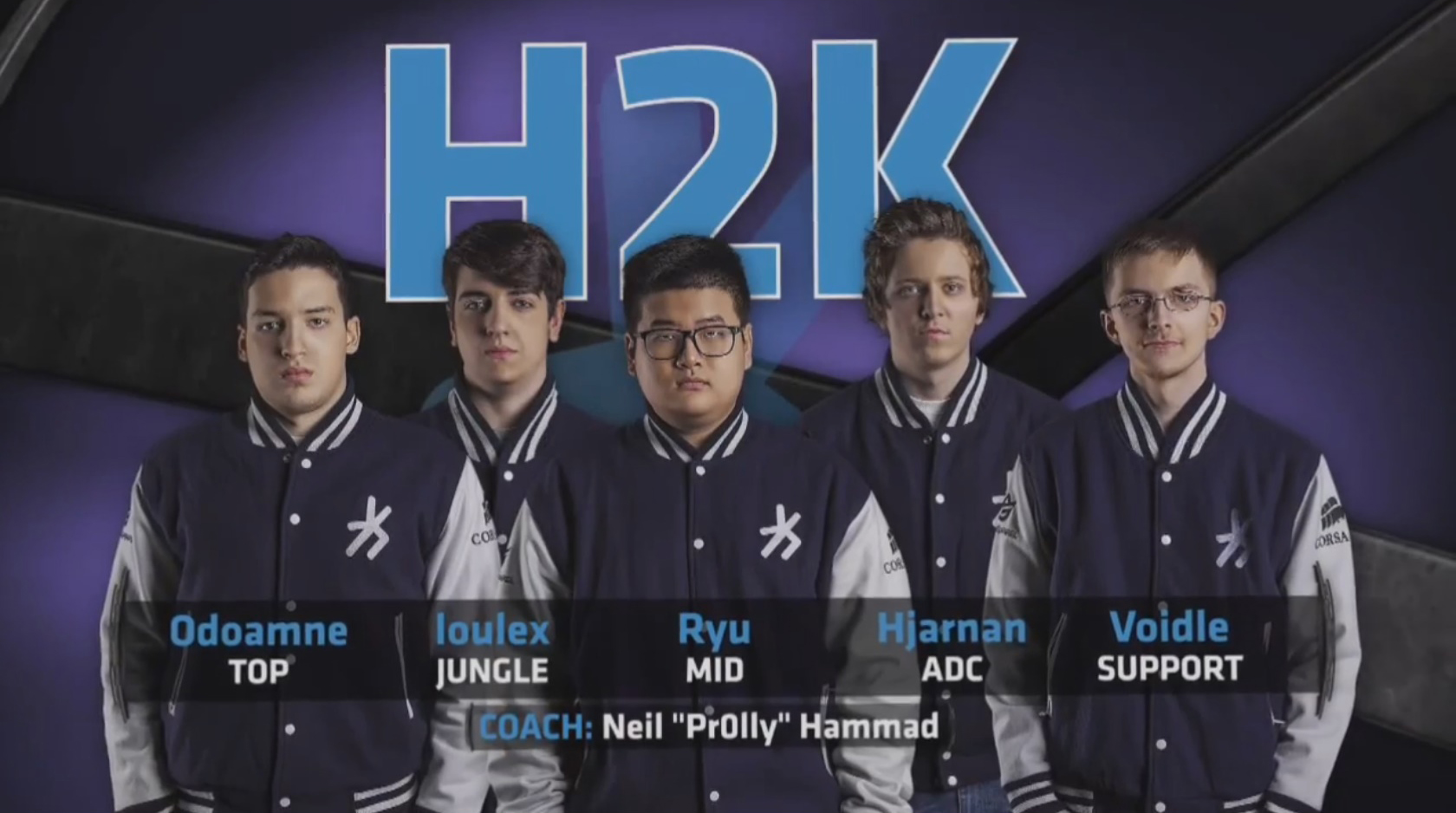 "H2K Gaming's old EU LCS Team roster cover photo taken just before the 2015 season of EU LCS started."
We saw them last year, and there's a really good chance we'll see the EU superstars back on the World's stage. But the real question would be- can they get past the group stages this time and win?
Active Roster:
Odoamne- Top
Jankos- Jungle
Ryu- Mid
FORG1VEN- ADC
Vander- Support
Hulberto, Adryh, Knugen- Subs/ (Jungle, ADCs)
This team ran solely on perseverance the first time around. They didn't qualify for EU-LCS immediately after the team was formed. But when they got into it, they had a flawless run of 6-0 in the EU Expansion Tournament (when the EU LCS expanded to 10 teams in the league).
Producing the likes of Febiven, the team has a solid history starting from 2015 as a team that basically never gives up. Their roster then has changed into a more international one with FORG1VEN from Greece, to Vander and Jankos from Poland, to Romania with Odoamne, and to Korea with Ryu. They tend to drastically change their rosters from time to time, but it's for the good of the team which H2K has the luxury of doing as a corporately-invested team.
H2K has the determination and great management within itself. We'll see if these qualities can carry them straight to the Worlds stages once again. Nevertheless, another important question for these guys would be: "Can they be determined and persevering enough to outshine the other pro teams at Worlds?"
FB Page: https://www.facebook.com/H2kGaming.EU, active at 30k likes.
How likely are they to win Worlds 2016?: 6/10 Teemos.
Image Gallery