LoL Prediction: 5 Players We Think May End Up as NA Spring Split MVP
Updated: 23 Mar 2018 7:14 am
The Spring 2018 Split is Almost Here!
The League of Legends Championship Series (LCS) is now entering its fifth year and with that the eighth Most Valuable Player (MVP) is about to be crowned during Finals weekend (April 7 – 8 2018). Since the start of the award, which was first presented during the 2014 Spring Split, there have been five players to earn the prestigious title. Players included TSM mid laner Søren "Bjergsen" Bjerg (Spring 2014, Spring 2015, Summer 2016, Summer 2017), LMQ mid laner Yu "XiaoWeiXiao" Xian (Summer 2014), Team Impulse jungler Lee "Rush" Yoon-jae (Summer 2015), Immortals jungler Kim "Reignover" Yeu-jin (Spring 2016), Phoenix1 AD Carry Noh "Arrow" Dong-hyeon (Spring 2017). As you have already read, Bjergsen has won the MVP four times and is the only player to win it more than once. With only a few days until the LCS NA 2018 Spring Split here are the 5 players we think have a shot to dethrone Soren Bjerg as the MVP.
5. Jensen, C9's Mid Laner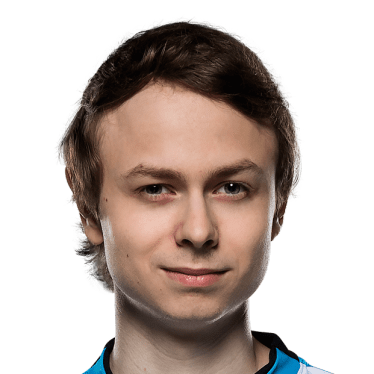 Jensen
Jensen has had a great all around season as C9's Mid Laner. He is top 5 in K/D Ratio with an even and respectable 7.0. Now a player's K/D Ratio is not the tall tale sign that someone is going to win MVP, however, it is an easy stat to quickly judge how a player's season generally is going, kind of like a baseball player's batting average. It's not everything, but it's still the one everybody looks at. Jensen is also top 5 when it comes to total kills and actually has a plethora of assists, especially when you scope down to the mid/ADC level. With having a pretty good year Jensen has seen some struggles in matches, giving up kills to the opposite team a little more frequently than other mids or ADCs. Jensen has a good shot, but there are 4 others that we think might be a little bit ahead of the curve.
4. Zven, TSM, ADC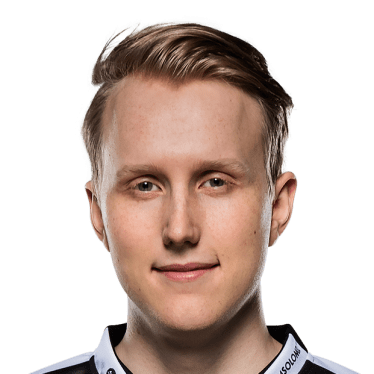 Zven
Zven has been riding a dominant TSM train this year and it also helps to prove yourself by having the best K/D Ratio in LCA NA with an 8.8 average. More than the K/D Sven is a very smart player. Not only is he a smart player with only 18 deaths( he is not getting caught in the bottom making dumb plays) but he is also playing off his support very well. Mithy is obviously a good support (Top 5 assists) and deserves credit where credit is due, but Zven is hitting his queues and dominating the bottom lane. There is just one major issue and is the predominate reason Zven is number 4 on our list. He is on a team with Søren Bjerg. For anyone on the same team as the MVP king they would have to have an out of this world season. Zven has had a great season, I just do not think it is enough to start his own reign as MVP king.
3. Doublelift, Team Liquid, ADC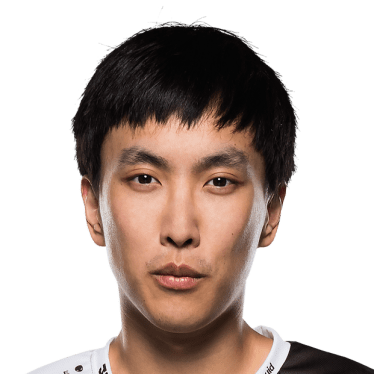 Doublelift
Doublelift has been close to snatching this trophy before, however, he was beaten out by Rush in 2015. Doublelift has a great resume for his play this season. Doublelift is first in every category of play for his team (K/D, Kills, Deaths, etc) except for one, assists. He is ranked 6th overall in K/D at an 6.5 average. With 60 kills and 22 deaths he is consistently in the top player rankings and has had a fairly good season. There is only one problem when it comes to him taking the gold. He was born in NA. To date, out of all the players to win MVP (granted Bjerg has won 4), there has not been a native born NA player to bring home the hardware. It seems to be a silly fact like those that get pushed out at baseball games, but it has been the case for the past four years.
2. Bjergsen, TSM, Mid Laner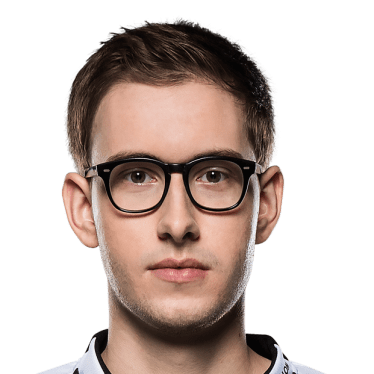 Bjergsen
This ranking might shock a lot of people or maybe be a reprieve. Either way you look these rankings are not saying that Bjergsen is not going to win MVP, we just think there might be a reason someone has an edge on him. With that disclaimer out of the way, here is the reason why. Now Bjergsen had somewhat of a slow start to relative past seasons, but has remained his dominate self. He is ranked second behind teammate Zven in K/D Ratio coming in at an 8.5 average. Compared to his previous MVP seasons this is his highest K/D. Bjergsen is third in total kills and falls in the top 12 for deaths and kill participation. With this stat line you might think, "Why is he not number one?" He is one of the best in the world and a favorite in the crowds. There is a little thing called "voter burn out" that, perhaps, holds him back from the number one slot. Bjergsen has received some criticism this season since he has become one of the best players in the world and winning 4 MVP awards only exacerbates the critics. Let me put it another way. Think about the way people criticize other top tier players, Lebron James, Tiger Woods, and Tom Brady. Any half step backward or slow start comes with harsher judgement and bleaker predictions than others.
1. Cody Sun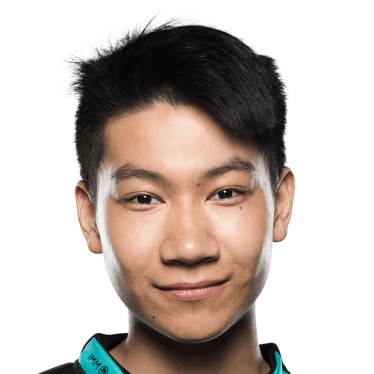 Cody Sun
Cody Sun is having a great season and the rankings show it. Cody is 3rd in K/D Ratio at an 8.2 average, 1st in kills (79), Top 10 in deaths (20), and 1st in kill participation (85.4%). More than just rankings Cody is on the number 1 ranked team in NA right now which helps as there are some players on teams not making the playoffs that are not on this list. You cannot win MVP on a losing team, if that happened I think we would all be in shock. Cody is also ranked 1st among ADCs according to best.gg and in the tiebreaker against Echo Fox Cody went a perfect 4/0/8. Cody is sort of in the same situation as Zven, does the credit go to him or his carry? I would make the same argument that I used for Zven, Cody is not a great player because of his support, he's a great player because he knows how to use and CARRY his support and team. Cody is an offensive ace that is a team player and is one of the reasons why his team is doing so well this season.