More Than $300 Million In Prize Money Given Away By eSports
Updated: 10 Jun 2017 11:17 pm
eSports are a huge part of the gaming industry today.
Professional gaming reaching its peak
From Starcraft to Dota 2, eSports have seen huge growth in the past decade. Starting off as simple competitions, they now hold enormous contests for the best players in the world with a large prize pool for those that are worthy.
With the best eSports players earning almost 3 Million dollars in prize money, the eSports business is a large business indeed.
With a total of $300 Million given away in prize money, eSports are becoming just what the word entitles - a sport.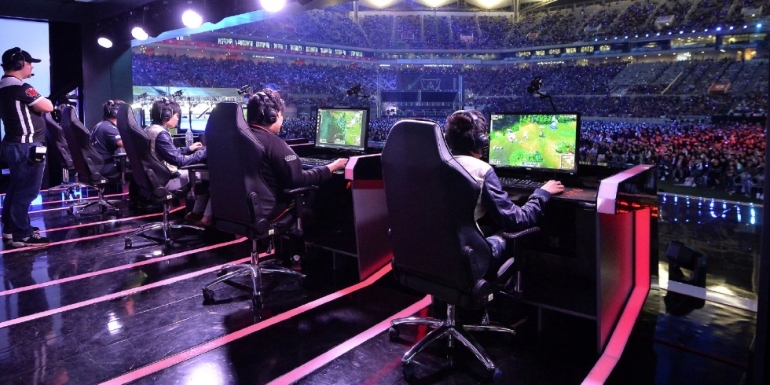 eSports gamers compete against each other in small teams in front of a huge audience.
Is it a sport?
While it holds its tournaments in huge arenas with hundreds of thousands of fans, complete with cosplay, casters, and journalists, there is actually still the question whether eSports can actually be considered a "sport" or just a form of competition such as chess.
As the games that are featured on these competitions demand a lot of hours of practice from their players in order to reach the highest paying tournaments, the players train ruthlessly before signing up for these competitions.
So as to whether eSports is actually a sport is still up to debate, as it does not require intense physical training (as most sports do) on the part of the player but instead requires mental training, multitasking and hand eye coordination. The arguments are on both sides but one thing is for sure - eSports players spend thousands upon thousands of hours of training behind a computer to compete with the best, so they are not short on dedication.
Why esports teams live in gaming houses, and how they could evolve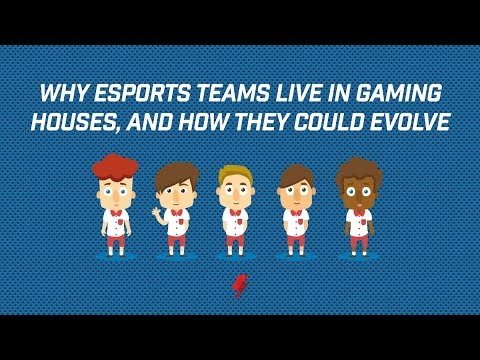 One way how serious eSports players simplify training, is that they simply move into the same house.
A huge market
Because of all of these reasons, the eSports market is currently booming, with its playerbase rapidly expanding each day. As it's a viable way to make a living, gaming cafes and the like see more and more traffic from ambitious players who want to make a living playing eSports.
As the popularity of eSports games grows and with more and more games being considered for eSports status, the eSports market is in a constant rise gaining as much love from its players than its fans. 
With the development of social media, eSports are now also watched on Youtube just as regular sports and as their popularity grows so does the prize money which in turn attracts more players and this trend does not seem to be slowing down anytime soon.
Check out these other cool articles:
Dota 2: 10 Most Amazing Comebacks Ever 
Dota 2 The International: Let's Look Back At All Past TI Events (2011-2014). And What To Expect In TI5 
Top 2017 eSports Games and Their Prize Pools 
How to Become a Pro Gamer in Less Than 2 Years